What better print for a rainy summer day in Vancouver than a blue and green watercolour-esque floral?  I have to admit that is was exciting to don my tights and rain boots for a day, but I was happy when the sun came back too. This pencil is a shortened version of the pencil skirt pattern in Gertie's new Book for Better Sewing.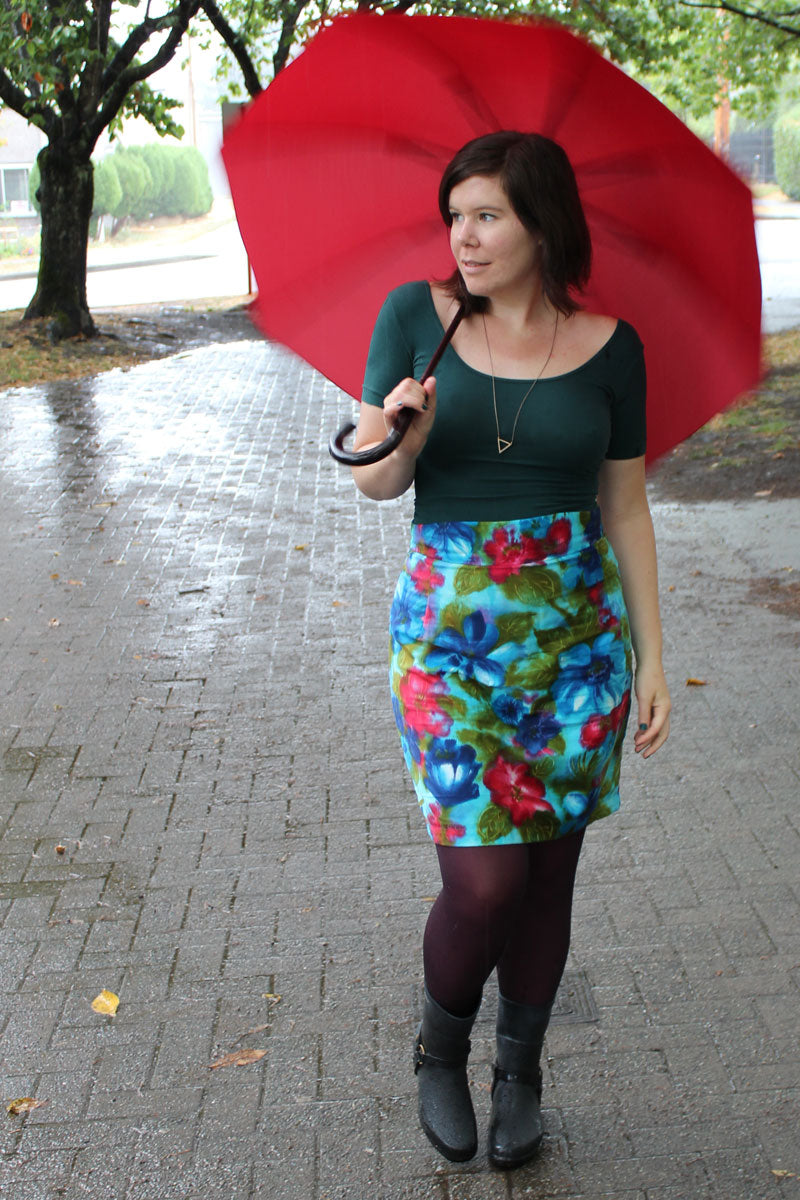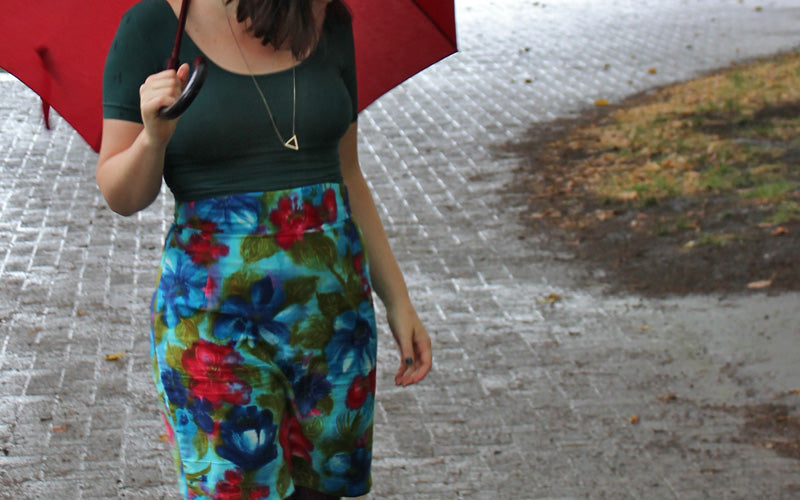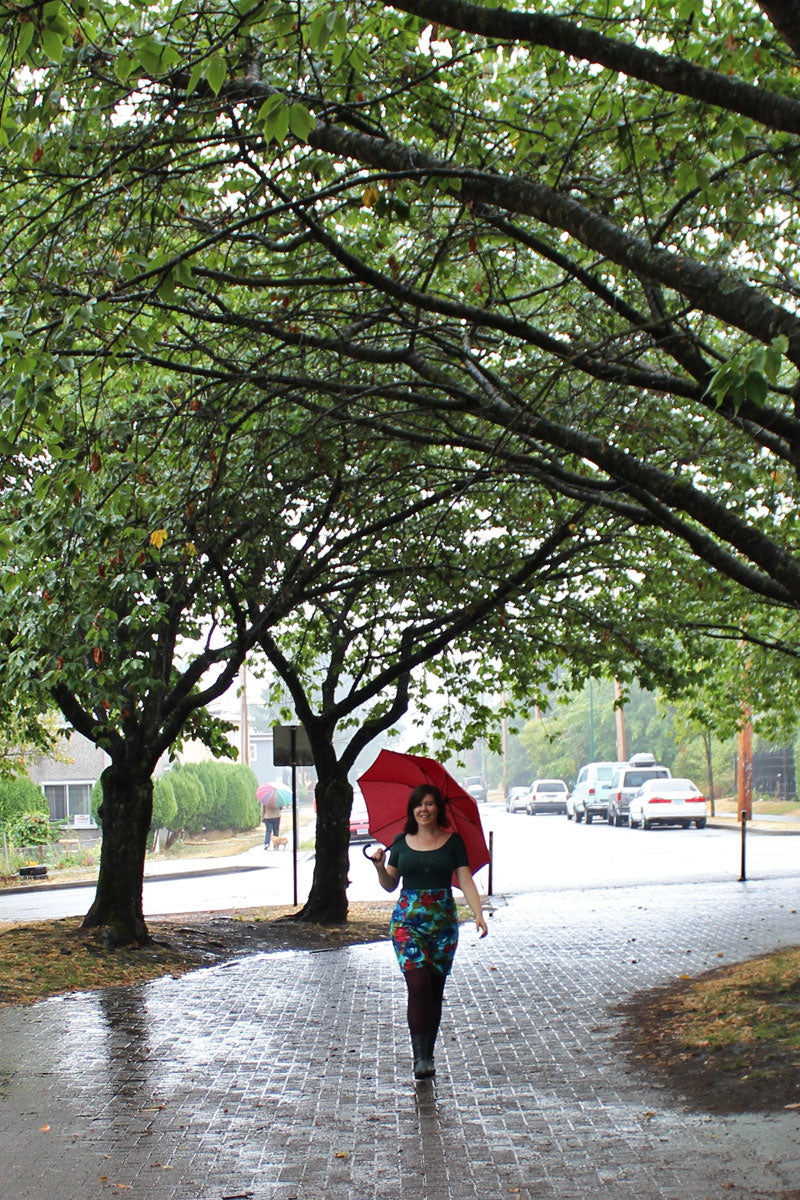 I love the longer version of this skirt as well, but I cut up an old dress to make this so there wasn't quite enough fabric.  Sadly, I didn't take a picture of the dress before I cut it up (so silly), but it had a full gathered skirt so it was easy to work with…here is a quick diagram: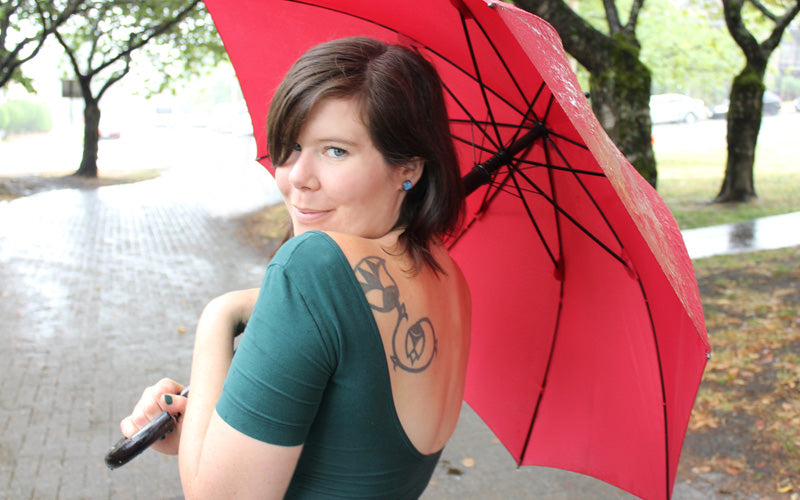 I love the curved waistband on this skirt, it really gives it a nice detail.  I finished it with two metal clasps instead of a button because my buttonholer is out of commission at the moment. The inside seams of the skirt are finished with bias binding.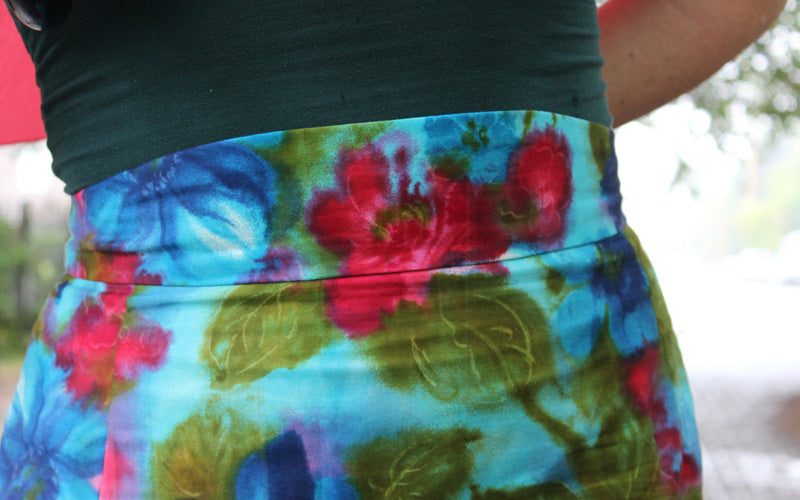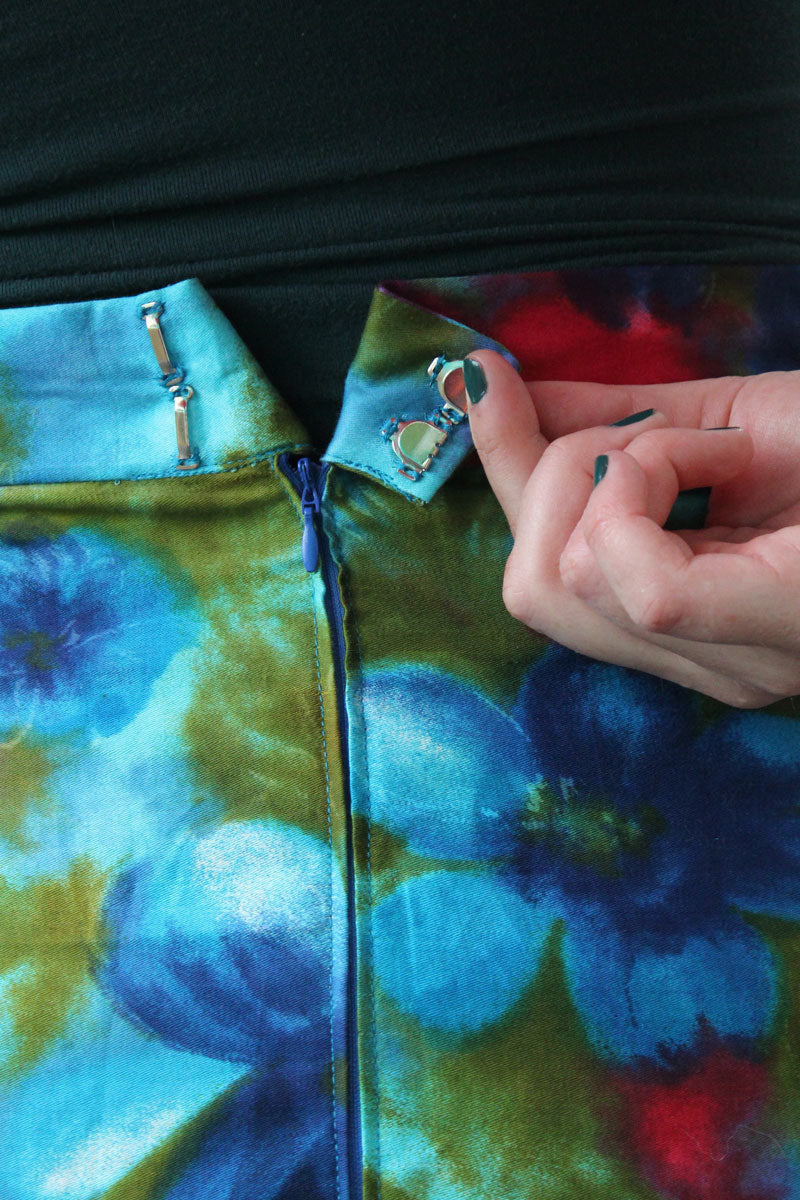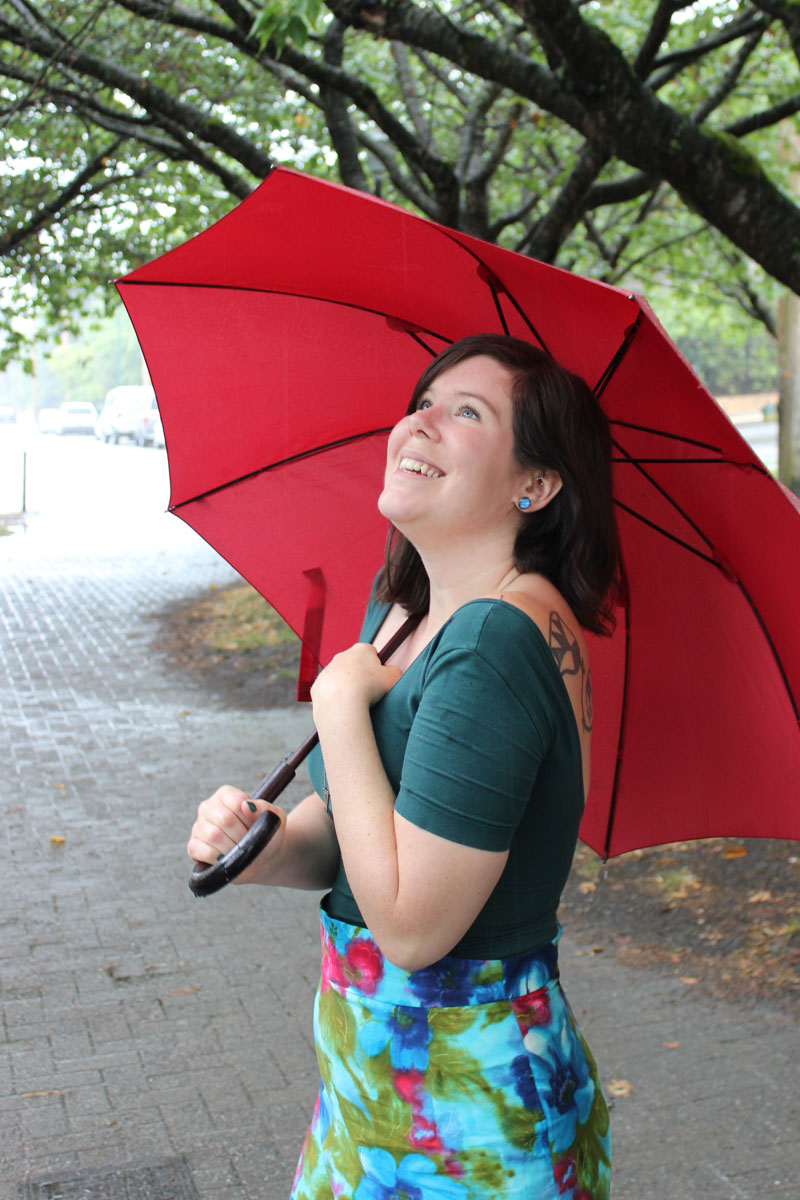 Not much else to say about this one – pencil skirts are awesome and Vancouver smells nice when it rains 🙂