News:
I officially announced the Granger Book Bag Pattern yesterday, and the feedback so far has been wonderful.  Thanks to everyone for their support and excitement for my first pattern.  Sign up for my mailing list to get the PDF pattern for FREE when it is released on November 23rd!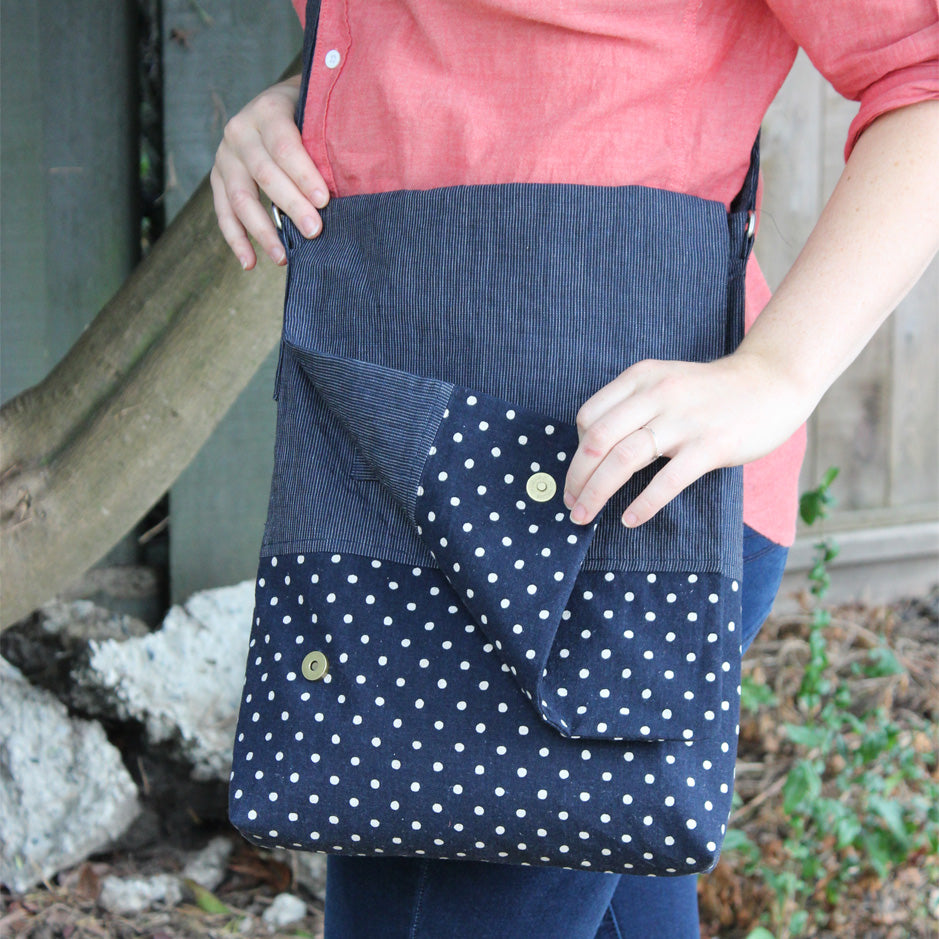 [mc4wp_form]
Sarai is starting a podcast!  I love podcasts so I'm very excited to hear that this will be coming out in a couple of weeks.
Makes:
Mary made a beautiful Southport Dress from a lovely brushstroke patterned fabric.
Gillian bought a RTW cardigan and traced it so she could make it again. I love long cardigans too….secret pyjamas, right?
Gertie has proved her love for the Dirndl by making one of her own.  
Novita made the coolest Watson bra and pantie set in neon yellow!  
Julie made a gorgeous Monique.  I love the way this pattern looks fancy but is obviously comfortable and loose at the same time.  I had never looked at the Republique du Chiffon before, they have so many cool patterns!
Jasika turned a sewing fail into a major success with her maxi dress turned skirt, another project saved!
Liz's Vogue 8555 looks so great on her! I love the colour and cut of this dress.
Morgan made a couple of shifts out of a modified t-shirt pattern. 
Lauren made an entire outfit!  A Greenwood tank, Laurelhurst cardigan, and Jeans.
How amazing is this Folkloric Dress by Sara?  Her post includes a full tutorial so you can make your own. 
Resources:
Thread Theory Announced their Strathcona Sewalong.  Gentlemen, start your sewing machines!
Caroline shows us how to make our own floor pillows.
Discoveries:
I loved Rhonda's post on Lady Lucille Duff Gordon, I will have to grab a copy of that book and give it a read.
Inspiration:
Get a sneak peak into Spring Fashion from this best of New York Fashion Week collection.