News:
Maddie is giving away her new Sierra Bra pattern!  I instantly fell in love with this pattern when she posted her first version, and I was SO excited about this giveaway.  She will also be hosting a sewalong from September 28th to October 12th, so grab your pattern and let's make bras!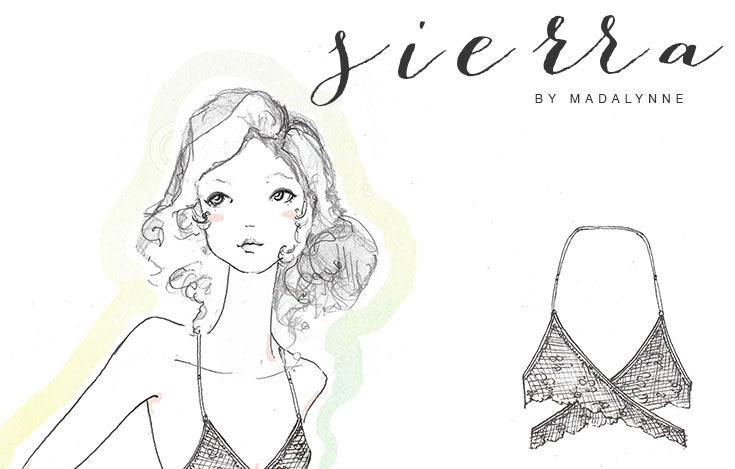 Makes:
There were so many fantastic makes out there this week!  I especially loved how many of them included beautiful photoshoot locations and unique shots.
Portia made a really cool colour blocked tee.  I just finished some Lark t-shirts for the blog this week, and am envisioning some mashups using my Lark scraps.
It was great to see Meg's new crisp white Granville shirt next to her old one.   
Michelle's photos of her shirtdress are so cool!  I love all the comic murals she found in Brussels, what a great idea for a shoot.
Sheep!  All the cute little dancing sheep!  Rochelle nails it once again, using the Archer pattern of course.
Florence showcases her bias-cut t-shirt and her thoughts on wearing me-made garments vs. ready to wear purchases.
Teresa's Derby Dress is so stunning, especially against that landscape escaping into the distance.  
Anna's photos of her new Moneta Maternity hack are so enchanting.  Is there anything lovelier than a sun-dappled orchard?
Monserratt made a really cool Sallie Hack by separating the back piece and doing a crossover.  Depending on your bust size, this could work for the front too!  I always love how joyous She looks in her photos, and I ADORE that oversized flower print.
Resources:
Anna's wagon wheel pincushion is so cute!  Grab your cotton scraps and make your own with this tutorial.
Christy shares her methods for managing a fabric stash.  I love her technique of carrying a swatch of every fabric you have with you to the store.
Inspiration:
Marie shared her incredibly touching story about supporting her partner, Charlotte, through her transition over the past 19 months.  Not to mention the 100+ comments supporting and encouraging these two lovely ladies!