I love a good loose-fitting blouse for everyday work wear.  Something I can put on with my skinny jeans that will look professional enough without being constricting or fussy.  The Sutton Blouse is perfect for this in every way.  I knew from looking at the pattern drawings and the many MANY makes out there that I would like it…but I really really like it.
First of all, my experience with True Bias patterns so far has been really positive.  I printed out the hudson pant and the sutton blouse on my printer and cut and taped them up without any issues.  I like the giant numbers on all of the sheets, it helped to keep me organized while laying it all out.  The patterns have both fit really well without any adjustments and the instructions are very clear. Shout out to Kelli for a job well done!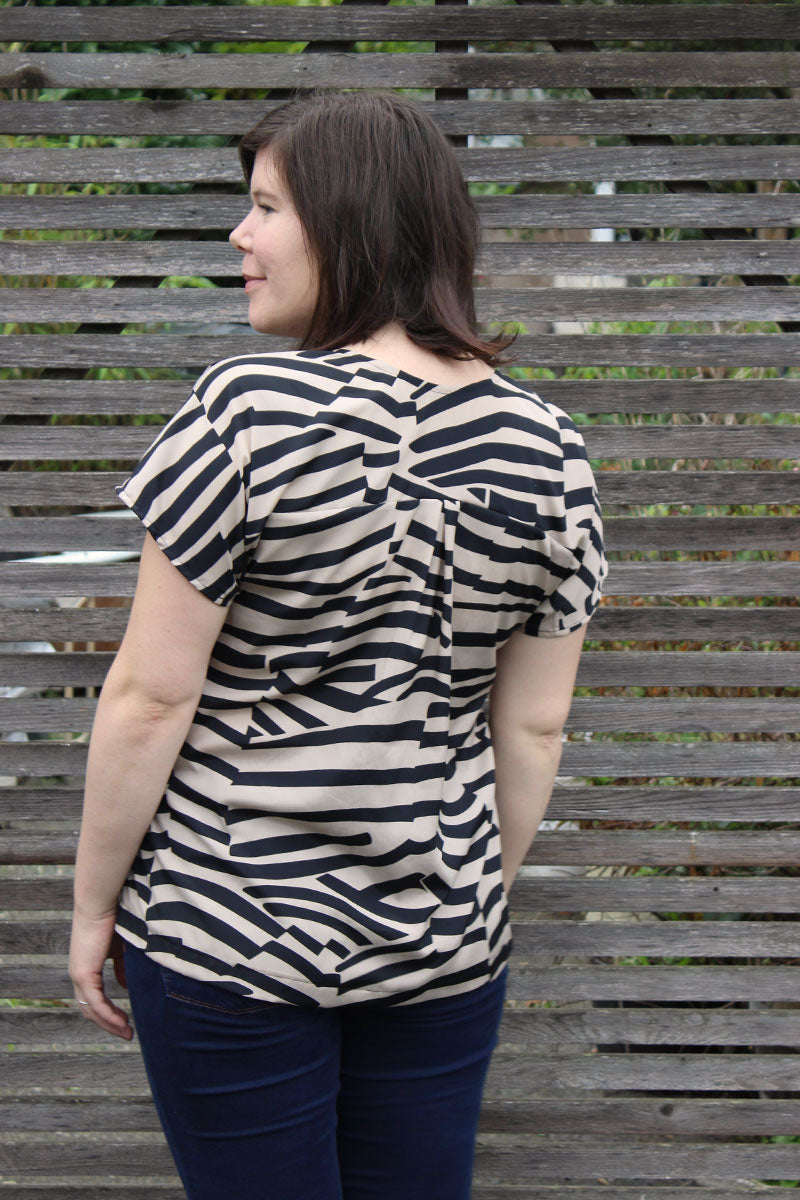 This blouse is simple to construct, while still having plenty of nice design details.  The v-neck, center seam, and the shoulder yoke add interest to the front while the small pleat in the back creates a lovely cocoon shape without adding too much bulk.
I had actually intended this to be a wearable muslin, so I chose a cheap polyester fabric in case I needed to make adjustments.  In the end, I am happy with the fit, and I can stand the poly (especially since it is such a cool print).  This print may not be everybody's cup of tea but I was drawn to it like moth to flame.  When I was younger I had a real thing for zebra print, and I still find it hard to resist! Unfortunately zebra print is not the most versatile or elegant print for garments, but this graphic interpretation is a nice variation.
The fabric has some interesting breaks in the print, which give the illusion of seam lines in the shirt.  Because of this, some of the actual design details get lost.  I am a little unsure about how the print placement ended up in the front, it kinda looks like I'm wearing a cravat or something…can you see it?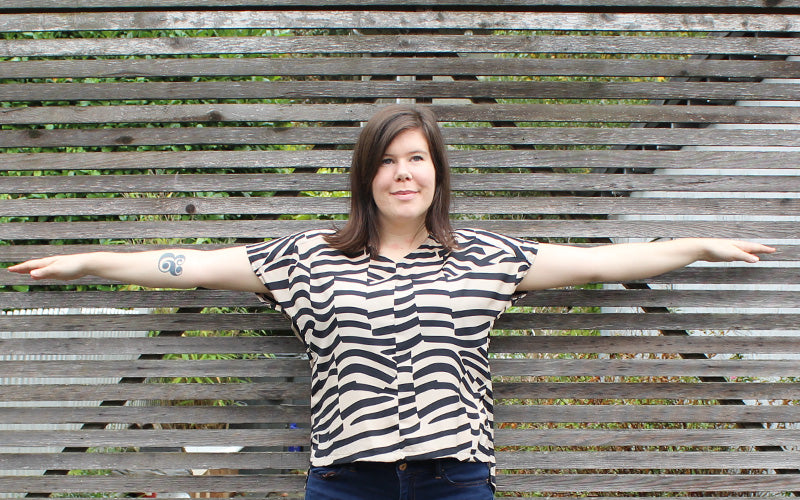 The most challenging part of this project was the bias strip around the neckline.  The struggle was increased by my choice of fabric, since polyester doesn't press nicely and it is so slippery.  I pushed through and it worked out in the end, no puckers!  
Since this print is a high contrast from black to beige, I had to choose a thread colour that would only match one shade.  I went with black, but I wasn't sure…how does one tell which way to go?  Is there a rule of thumb?   
I am looking forward to making this blouse again in a higher quality fabric, and I am stoked to have a TNT pattern in my arsenal.  Happy thanksgiving to you Canadian readers!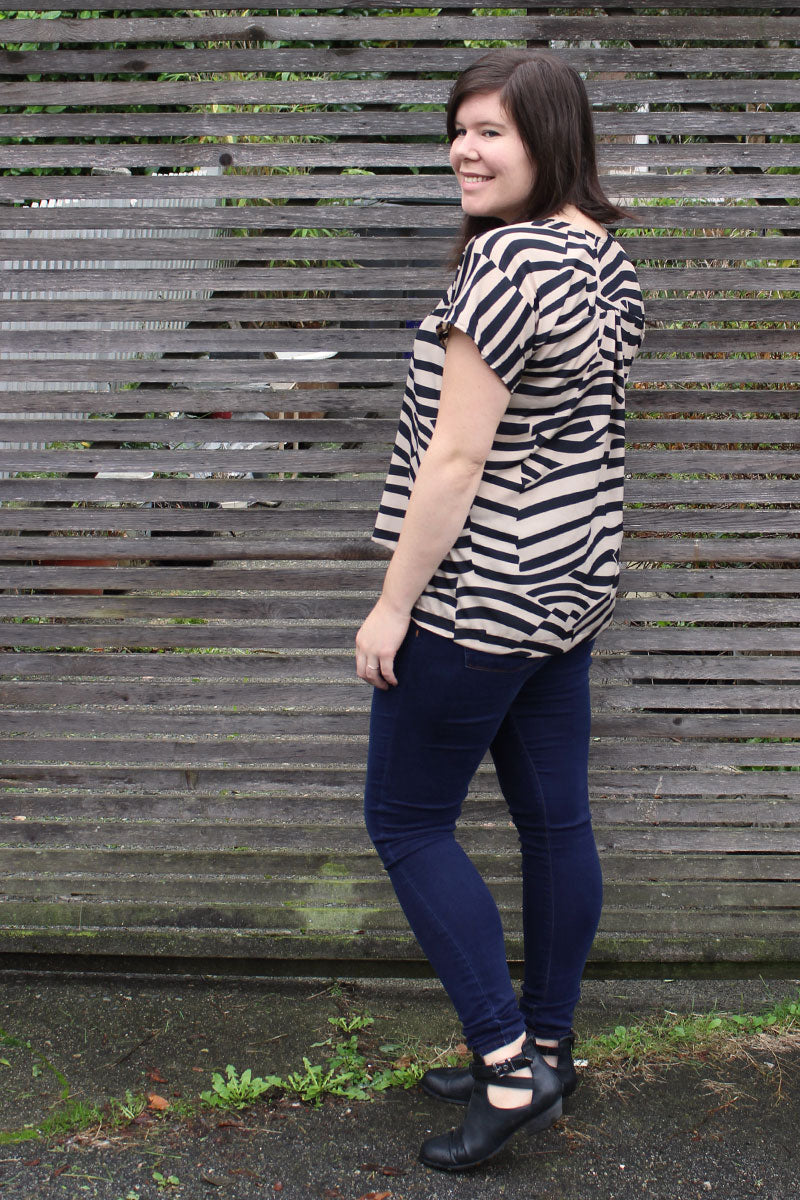 Final Stats:
Total project time:  Approximately 3 hours
Fabric: 1.6 meters of polyester
Pattern: Sutton Blouse by True Bias