This week I'm delighted to bring you a menswear special! Two Negroni shirts modelled by my dear friend and sewing buddy (who is also his own person and so much more), Drew, and of course my gleeful grinning husband to be, Sam *insert applause here*.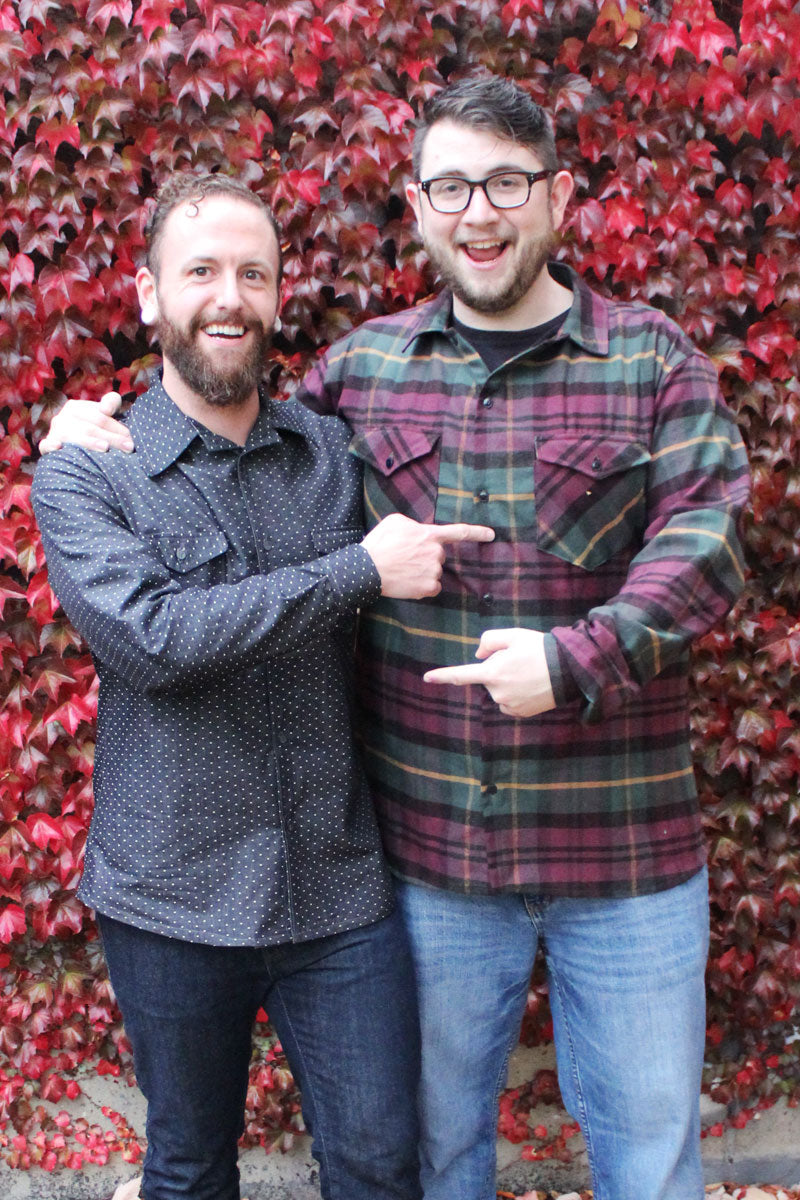 I made Sam's Negroni, and it was my first experience making a garment for somebody else. Drew tackled his shirt as his first major sewing project!  There were a lot of firsts for both of us in the making of these shirts, and we both learned a lot  about sewing, sewing menswear specifically, and in my case, fitting another person.
Drew is going to do a post about his experience over on Crafts With Friends, so I will be focusing on my experience with the Negroni in this post. I have to gush a bit here first though: I am so incredibly proud and impressed with Drew's shirt, it looks amazing and although he may humbly disagree with me on that, it is such a huge accomplishment!  I love encouraging people to sew, and it is really great to see somebody take an interest and complete such a cool project. He already has several other patterns ready to go, the addiction is real, folks – nothing compares to the thrill of a completed make 🙂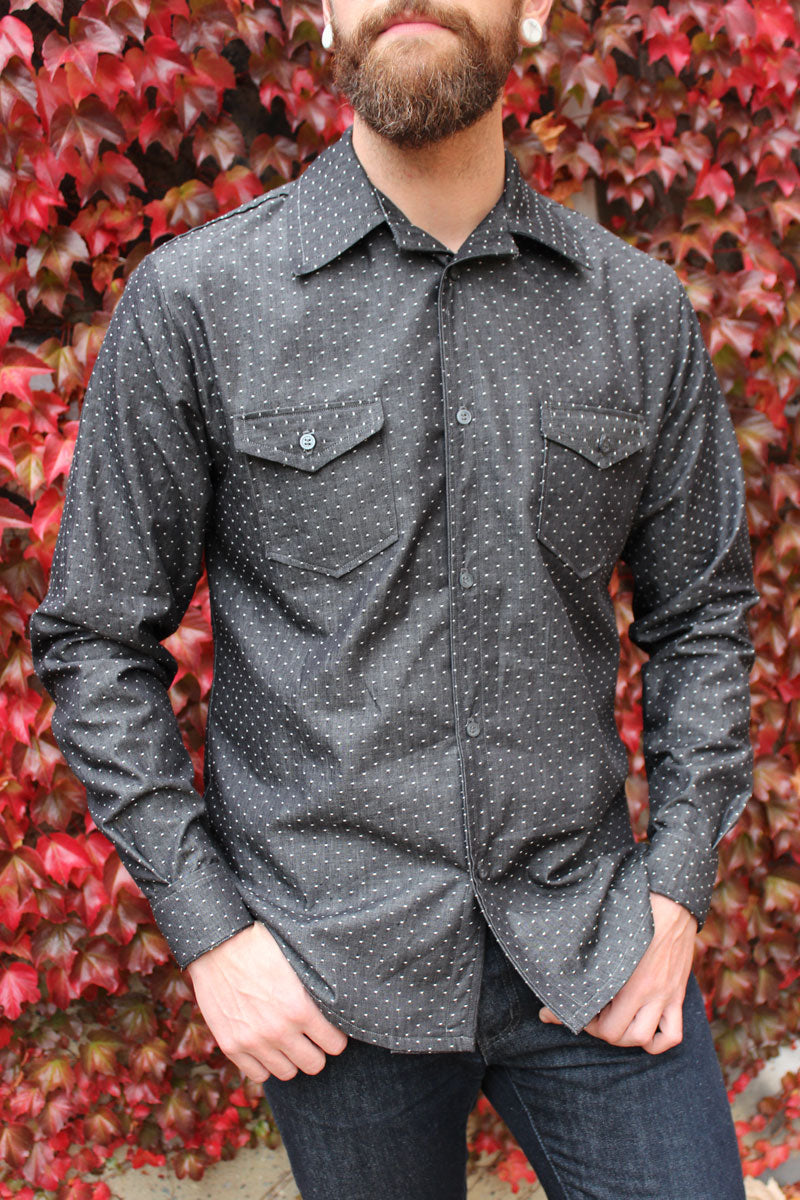 Before we dive into the details of Sam's Negroni, here are some fun shots of these two goofing around in their new shirts!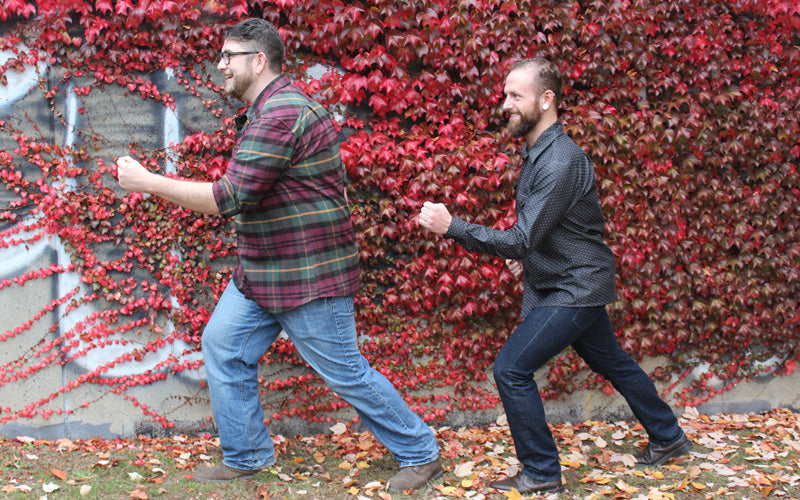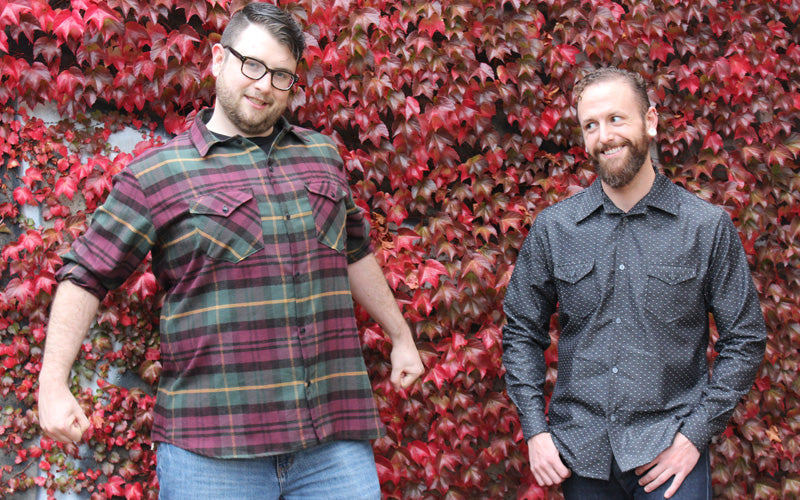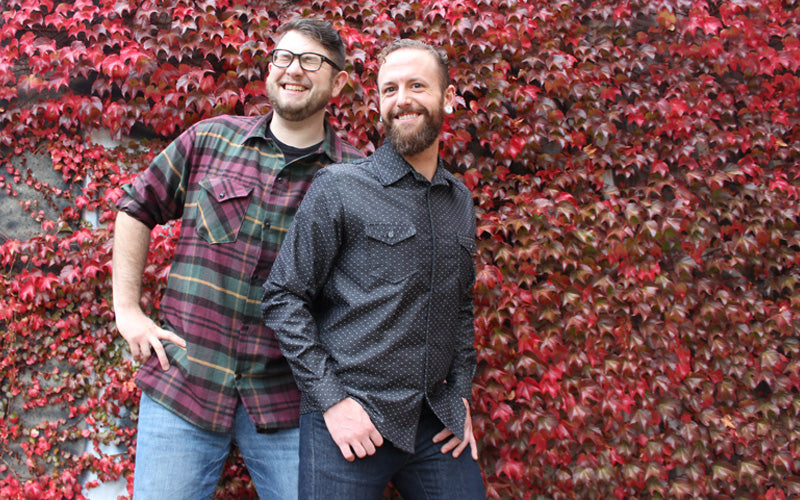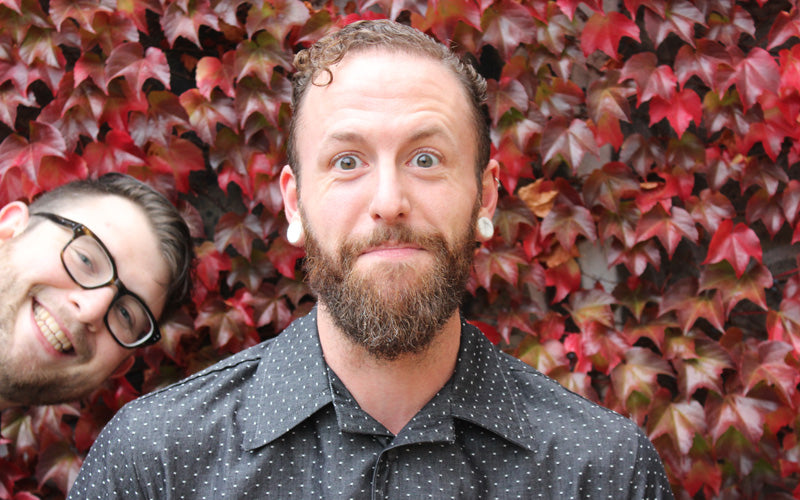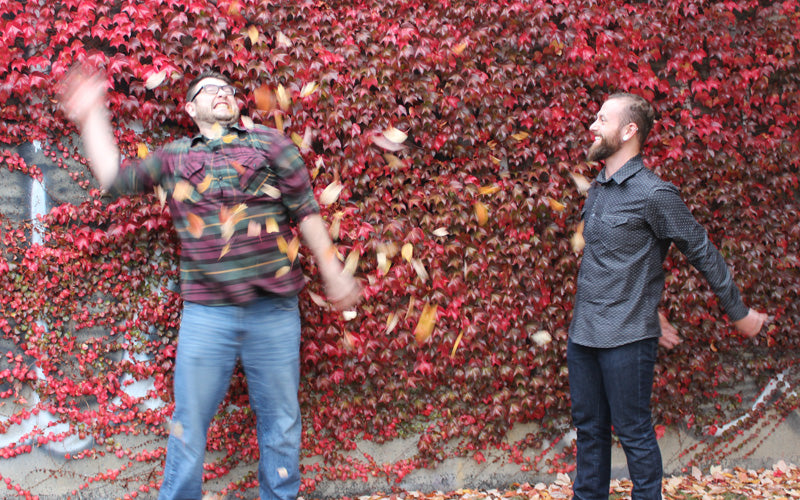 For Sam's Negroni, I decided to use a flannel that I picked up at an Our Social Fabric sale a few weeks ago.  If you live in Vancouver or anywhere nearby, you have GOT to go check their sales out.  I got 6 meters of this beautiful flannel for $2, I kid you not.   I was thrilled to have so much fabric to work with, since I wanted to try my hand at pattern matching and I also wanted to cut the yolk and pockets on the bias.  
I made a muslin before cutting into the good stuff, and ended up making some adjustments to accommodate Sam's barrel chest (that is what I'm calling it, not sure if there is a technical term).  Having no experience altering men's shirt patterns, I experimented and ended up adding 2" to the front of the shirt by extending the shirt front and front facing pieces.  This resulted in too much fabric at the top of the shirt near the neck, so I tapered it in up there.  Because of the taper, the plaid comes to a bit of a point at the top, meaning Sam can't really do up the shirt all the way, it looks too weird.  He doesn't wear his shirts buttoned up to the top anyways, so it worked out alright, but I would like to learn more about how to make this adjustment – suggestions are welcome!  He claims it is one of the best fitting shirts he has ever worn, so my hack job of an alteration worked out pretty well.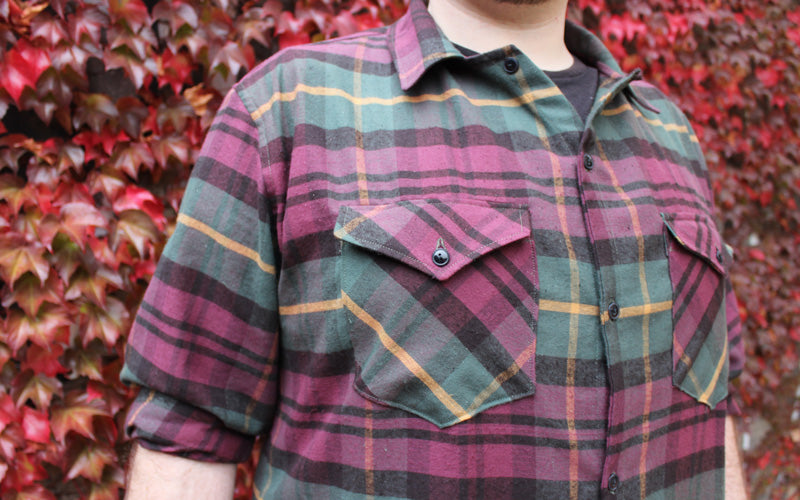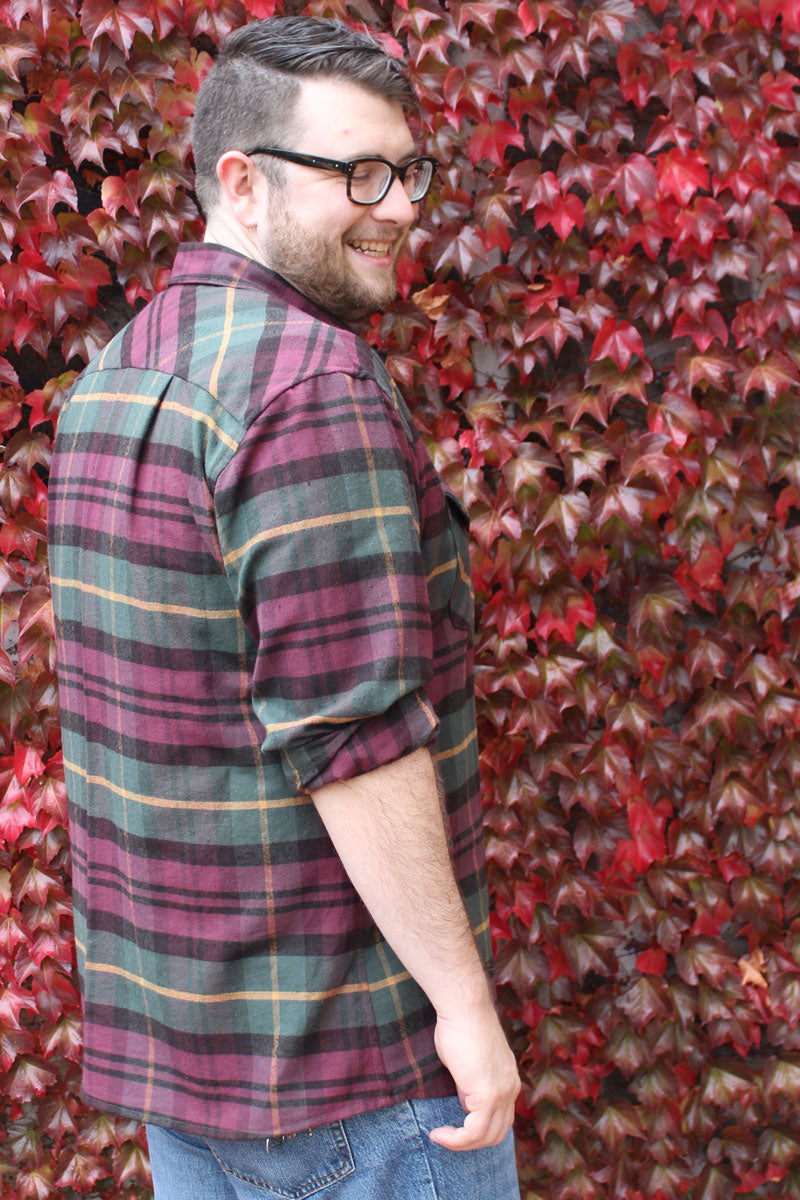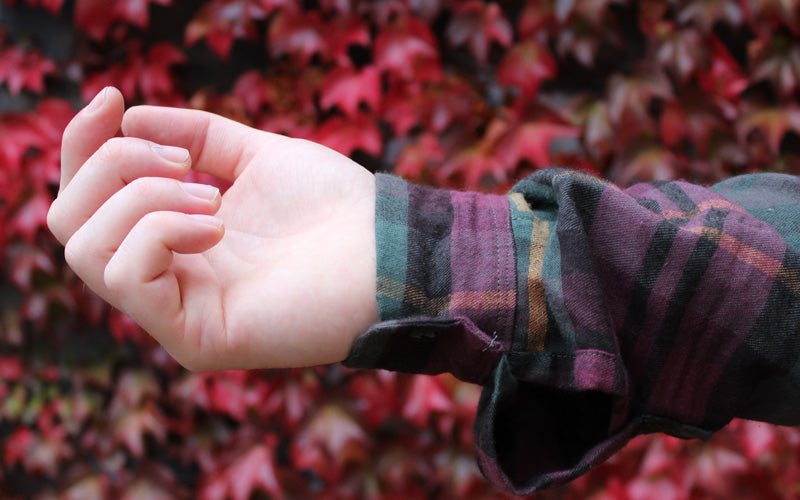 Another adjustment I made to the shirt was I decided to sew down the front facing and create a kind of faux-placket on the front. I did this to encase the raw seams and also to stop the facing from poking out of the shirt.  I also topstitched around the neckline, encasing the raw seams of the facing on either side. With this simple adjustment, there are no exposed seams on the Negroni AT ALL.  Since I don't have a serger I get pretty darned excited about these things!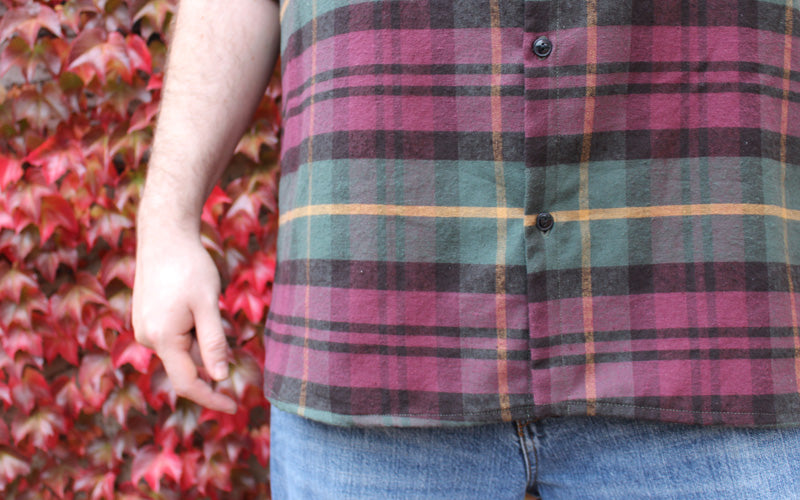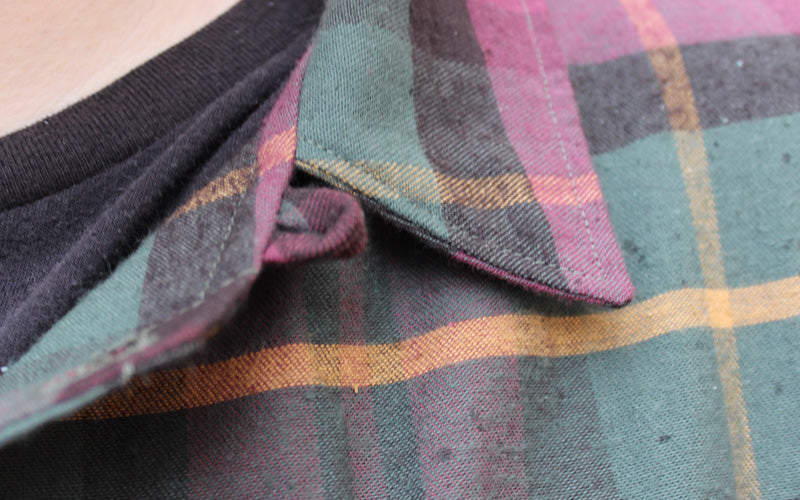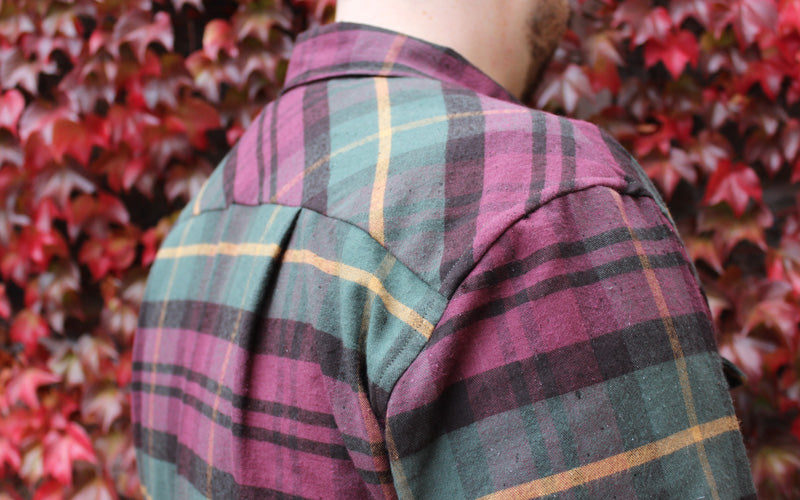 The last change I made to this pattern was I completely changed the pockets.  The original pockets looked like they might seem small on Sam's chest, so I made them quite a big larger.  He also requested a pointed pocket, so I adjusted the shape as well.  Drew also adjusted the shape on his pockets, but kept the size the same.
The Negroni pattern was well laid out and the instructions were good overall.  I had never made a placket, cuff, or used their method of sewing a yolk before so those parts were challenging for me.  I was amazed at how a placket comes together, it is so cool!  I kinda want to put plackets on everything now, I'll have to make a full version of the Sewaholic Granville or a Grainline Archer for myself soon. The sleeves on Sam's Negroni ended up being comically long.  I didn't notice this on the muslin and I should have checked this measurement before sewing on the placket and cuffs, but live and learn, right?  Thankfully he wears his sleeves rolled up, and with the button closed on the cuff it isn't too bad.
Making something for somebody else was a new experience for me, and I had mixed feelings about it.  It was incredibly rewarding to work through a new project, and to learn a bit more about fitting, but I missed the thrill of putting on the finished garment and wearing it out the door.  That being said, Sam wears his Negroni all the time now and everytime I see it on him it makes me really happy.  I'll definitely be making more garments for Sam in the future.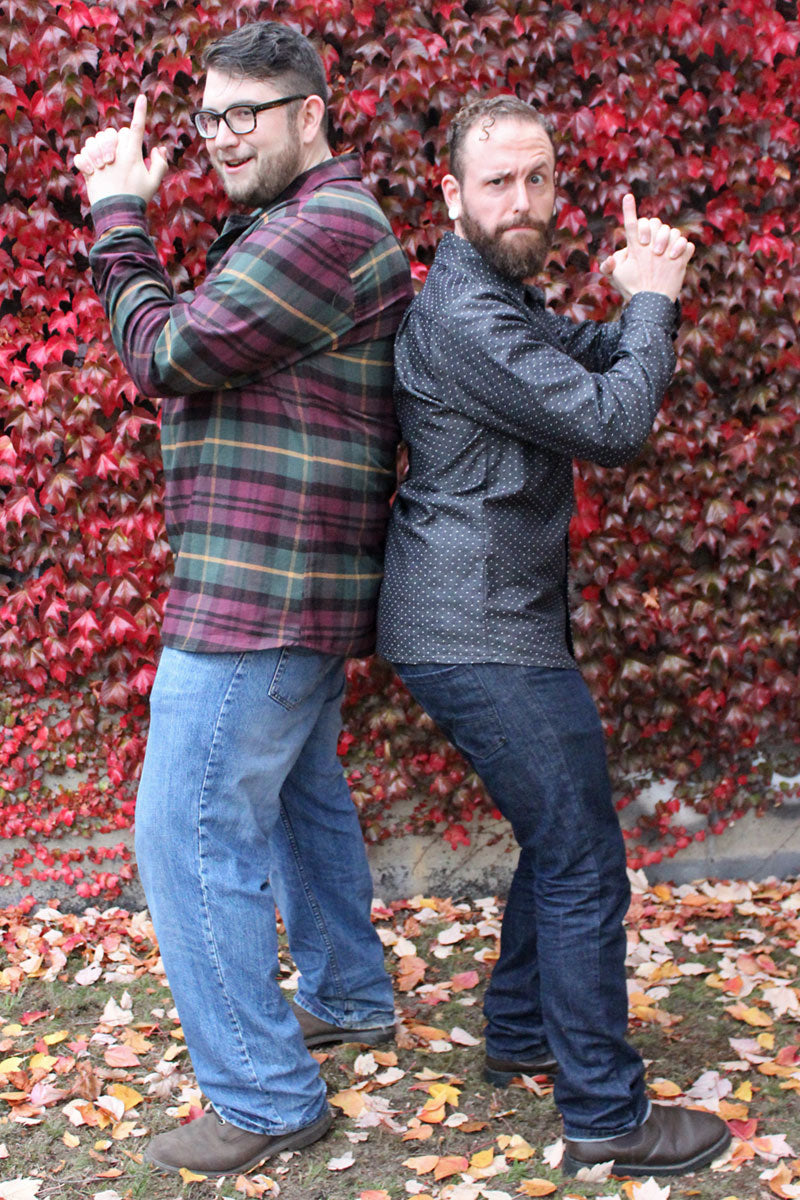 I'll be sure to let you all know when Drew posts his Negroni experience over on Crafts With Friends.
Final Stats For Sam's Negroni:
Total project time:  Approximately 12 hours with fitting.
Fabric: 3.5 meters of flannel
Pattern: Negroni Shirt by Collette Patterns
Adjustments: Extra added to the centre front & pockets made larger and a different shape.  Front facing stitched down.