Happy first Wednesday of the Holiday season!  I don't know about you all, but my calendar is already jammed full of awesome holiday events and family time, I am so looking forward to it!  I'm going to try my best to stay on top of the sewing this month, my biggest undertaking being the new Clare Coat from Closet Case Files.  It arrived in the mail and OMG the pattern is gorgeous, I can't wait!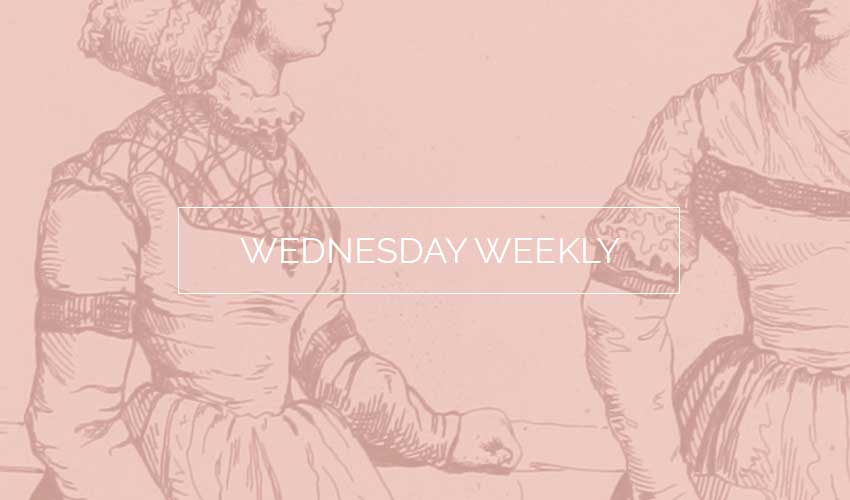 News
Rachel is hosting a Christmas #sewphotohop!  Head on over to her blog to get the details.  
Jenny from Cashmerette has released a new pattern!  Hot on the heels of the beloved Appleton Dress, the new Washington Dress is sure to be another hit.
Tessuti released their new pattern, the Annie Dress!  I love the way the straps accent the shoulders.
Makes
Meg made a killer Washington Dress, the bright colours and floral pattern are so lovely together.
Roisin made another stunning new frock this week, her choice of fabrics is always sooo good!
I am loving Emilie's new Aime Comme Montmartre coat from Aime Comme Marie, a pattern company I had not heard of before!  
Erica is looking seriously glamorous in her sleek black jumpsuit and heels.   Can't wait to see the red version, wowee!
Margo made a gorgeous camel coloured wrap coat, perfect for those sunny winter days.  I agree that it can be hard to choose a coat fabric colour, how do you decide weather to go neutral or bright?  I guess you just make both, right?
A very impressive set of workout wear from Notiva this week, that Dunbar bra is awesome!
Camille's fabric choice for her new Moneta is amazing, I love the 90's sunflowers!  
Resources
Portia shows us how to make sweet wool tassels out of fabric scraps and copper tubing!  I LOVE these, such a perfect stashbuster.
Linda shared her tips for making sure a seam matches perfectly when inserting a zipper.
I really enjoyed this tutorial on making a rounded corner patch pocket from Salme Patterns.  I never thought of doing those gathers, duh!
Discoveries
I recently stumbled upoin Schnittchen patterns when looking for simple winter coat patterns.  I love their winter collection, especially the Lola cardigan.
Inspiration
Check out Megan's post about being a maker for some serious creative juice.
I love this editorial shoot from Vogue Autralia, those amazing textiles paired with a stunning set, total *swoon*.