It's so exciting to see everyone getting into the swing of sewing after a break over the Holidays (for some).  Some of you went and made us all look bad by sewing up amazing handmade gifts for everyone you know!  Seriously though, it's good to be back, right?  I've been on a sewing roll lately and I am excited about my upcoming vacation to Mexico! I get the excuse to make summer clothes in the winter time, It's awesome.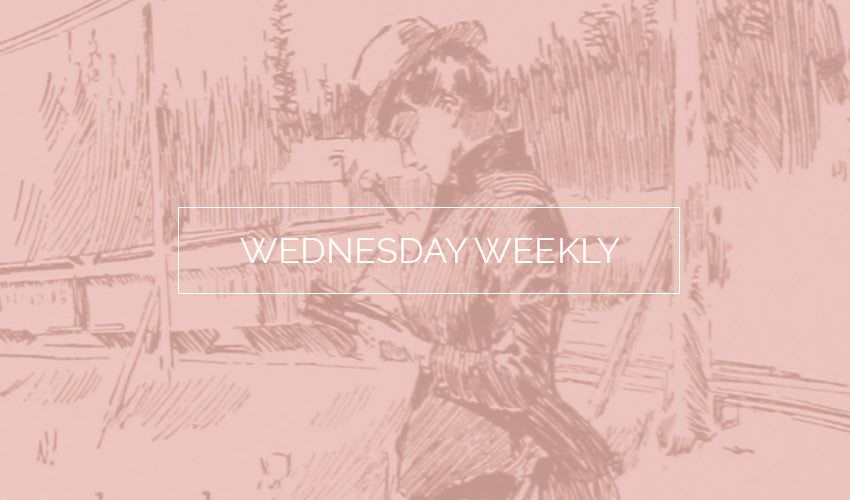 News
Closet Case Files has released a Ginger Jeans expansion so you can turn your beloved Gingers into flares!  The 70's look is back, baby, jump on board!
The Phoebe sew-along has just begun, and it's not too late to grab this new pattern and get sewing with those lovely ladies over at Colette.
Colette also started a book club this week, and the first book is The Forgotten Seamstress by Liz Trenow.
Indie Sew is hosting #indiesewcoatmonth. Head over there to check out great articles about sewing with wool and to get inspiration.
Makes
This pink plaid coat from Erica is too fabulous for words.
Tanya looks stunning in her new Robson Coat, I love the bright colour.
I am loving this denim Inari Tee Dress from Kathryn.
Ingrid's vacation sewing all looks amazing.  I'd like to try the Watson Bikini idea, but not sure if I'll have time before my trip to master that one.
How incredible is this purple plaid pant suit?  Michelle, you are amazing!
Morgan made an stunning coat for her husband.
Aida's vintage shift dress looks stunning in wool, I love the shape and the darts on this make!
Inspiration
I am completely smitten with Caroyln's doll, Sally.  She even has a complete wardrobe!  I seriously can't even, that is the cutest thing.
This song by Sylvan Esso is my jam lately, it seems fitting with the spirit of the new year and the theme of personal growth and change.  Have a great week everyone!