I have been experimenting a lot with different fabrics and prints lately, but I also know my personal style and there is nothing I enjoy wearing more than a simple striped top. I was originally going to make this fabric into a long sleeved Lark tee, but I opted to try the Mandy Boat Tee from Tessuti patterns because of the looser fit.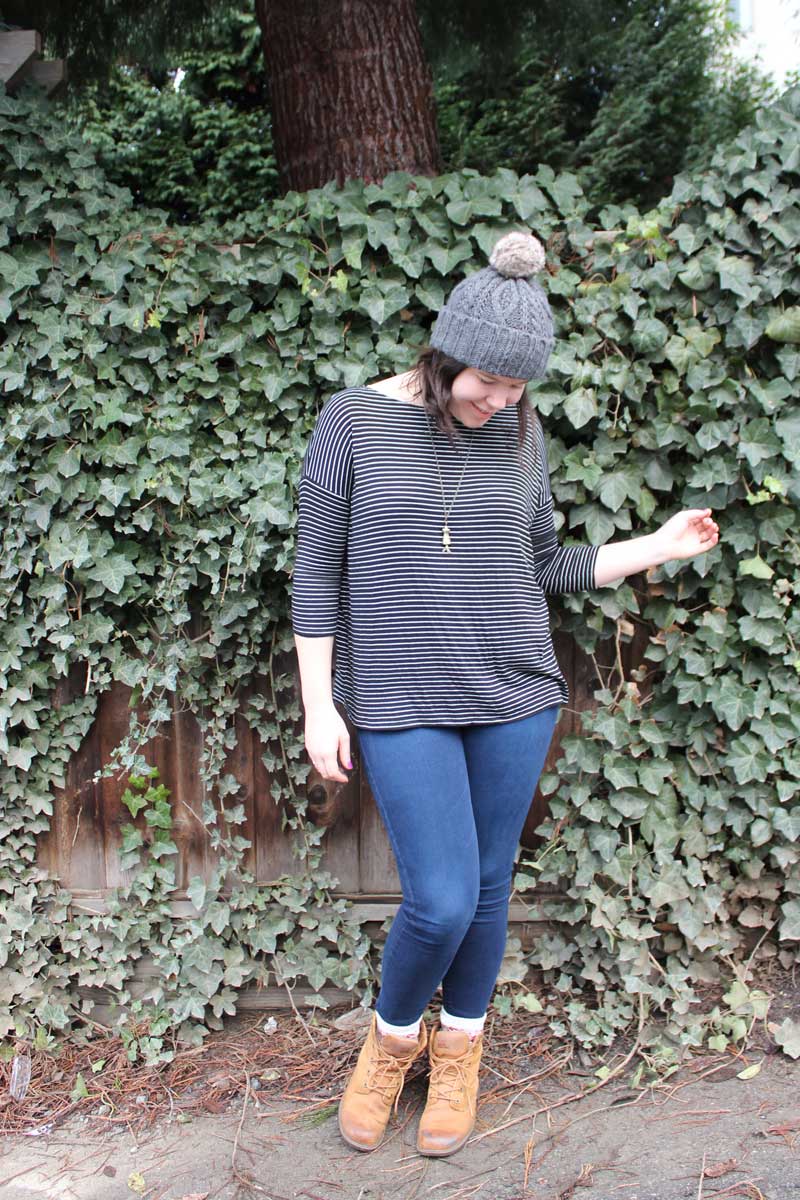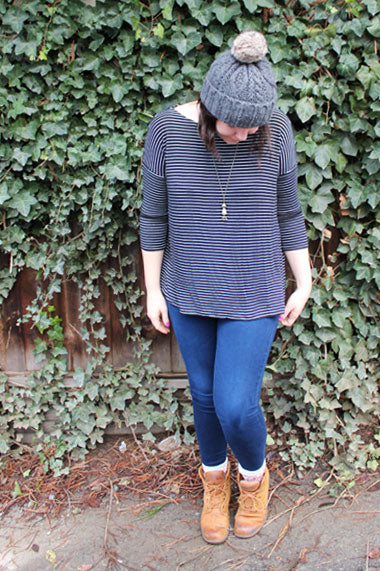 The Mandy Boat tee is a very simple one-size-fits-all (or at least some) ¾ length sleeve knit top.  The pattern is free, which is awesome, and is very easy to assemble.   I usually cut a size 14-16 for my tops and this shirt is still very loose fitting on me.  It was exactly what I had hoped and I have already worn it several times.
I sewed the entire thing with a zig-zag stitch, no serging required in order to make this pattern!  If you are new to knits, this would be an excellent place to start. The fabric is a stretch jersey from Style Maker Fabrics, it is very soft and has great recovery (the amount the fabric bounces back after you stretch it is the recovery).  I tried to line up the stripes as best I could, but the thinner the stripe, the harder it is!  From a reasonable distance it looks good, but up close I can see where they are all slightly off…sigh.  Better luck next time 🙂
Side note, how cute is this necklace?!  Since I haven't quite got the funds (or space) for a full dress form yet, this one will have to do!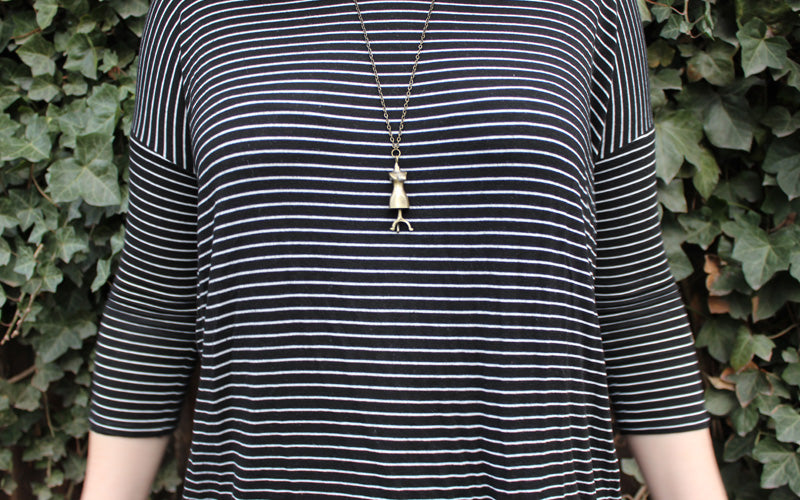 I would definitely make this pattern again, as is.   It is perfect paired with jeans or leggings for a casual weekend look.  Have you made the Mandy Boat Tee?  What did you think?