Hi makers!  January is flying by for me, I hope it has been a productive month so far for you as well.  I've been working on my first wardrobe architect (late to the party as always) and it has been a really cool experience so far, I think I've got a much clearer vision of what I'd like to make in 2016.  Of course my perception is a bit skewed due to the winter weather, I surely do no wear only tights and oversized sweaters all year long as my sketches indicate. Hoping my week in Mexico will clear some things up for me!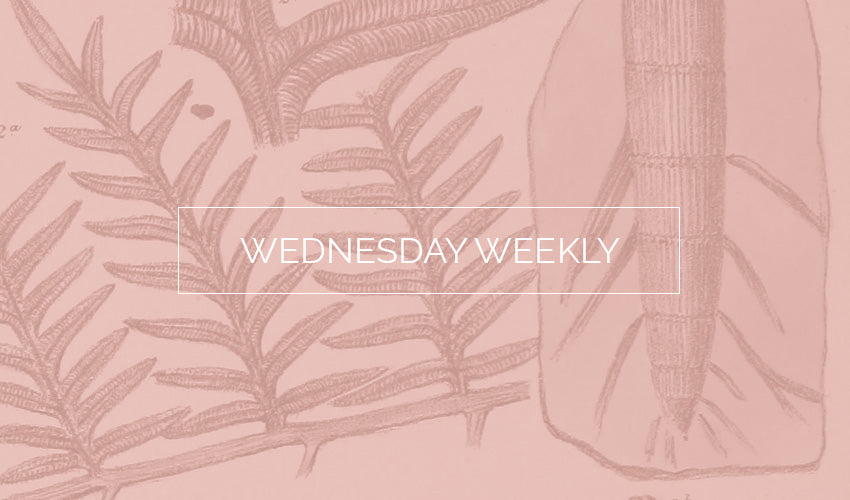 News
The 2015 Vintage Pledge is over, and the winners have been announced over on A Stitching Odyssey.  You can also peruse all the makes on pinterest – there are some real showstoppers!
Makes
This Deer and Doe Brume Skirt by Pauline Alice is so pretty!  I absolutely adore that colour.
Hanne made a suit for her friend Aya and it is amazing!
Liz's vintage dress in red and white polka dots is super adorable.
I love the scalloped edge on this skirt by By Clo'th.
Drew made four Granger Book Bags – Four!  I am incredibly impressed and I love all the patterns and colours he chose.
This Victoria blazer and Davie dress combo from Freja is stunning.  How pretty is that blue colour against that snowy scene?  
Resources
Eryn made a DIY box pleated skirt this week and you can watch her video tutorial on how to make the skirt and her other video on how to insert the zipper.
Great tips on sewing with lace over on the Curvy Sewing Collective this week. That dress turned out beautifully!
Inspiration
Not entirely sure if this counts as inspiration but I laughed out loud at Melissa's Husbands' new years resolutions for sewing.
Have a great week everybody!