Hello there, sewcialists! I'm excited about the volume of amazing makes and resources this week and I can't wait to share some of the things I've learned.  Special thanks to Camille from Attack of the Seam Ripper for her excellent posts about using Trello to organize projects and a fabric stash. I have implemented this and I am thrilled with it so far.  I still need to photograph all of my fabrics, which is quite a job, but I think it will be well worth the effort.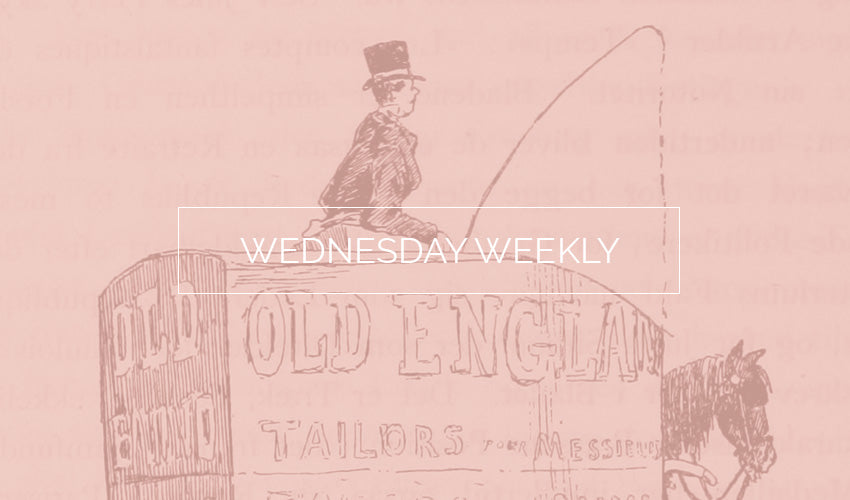 News
A Stitching Odyssey has announced the continuation of the Vintage Pledge Series in 2016.  You can head over to Marie's blog for more details. I can't believe the 90's are vintage…egads.
Thread Theory is hosting a sewalong for the Camas Blouse, a very pretty and versatile women's blouse pattern for both knits and wovens.
Sew over it released a new pattern, the tulip skirt! They have a knack for creating great pattern for wardrobe basics and this is no exception.
Makes
I love this Annie/Southport Mashup from Christy at Clever Tinker.
Aida's Jungle January skirt is seriously awesome. I love that both sides of that fabric were perfect for this project.
Bella's Alexandria Pegg Trousers and Alice top are a match made in comfort heaven.
Beth and Emily exchanged patterns and each made beautiful garments. You can see Emily's Lou Box Top here and Beth's Rushcutter dress here.
Inspiration sent Carolyn on a mission to recreate a coat, and her progress is amazing!  I love those pockets.
This wrap swimsuit by Carolyn is sooo pretty, I want!  I think this would be a simple pattern to make and sew in the summer.
I have major fabric envy looking at Anya's Laurel Dress. She also didn't quit when the fit wasn't right, and it certainly paid off.
Rochelle's Sprout experiment turned out beautifully. I love her block print and the piping on those PJ's is divine.
Resources
Portia shows us how to transfer thread from a large serger spool to regular thread spools in case you only need to serge a small area with a colour you wouldn't want 5 large spools of.
Pauline illustrates two ways to widen sleeves.
As mentioned above, Camille is doing a series of posts on using Trello for organizing projects. Parts one and two are up on the blog, part three coming soon!
Caroline from Blackbird Fabrics did a series of posts on the best fabrics for the Sewaholic Vancouver Collection.
Inspiration
I am super excited for my upcoming beach getaway, and Natalie Martin's Bali inspired collection of beachy dresses is perfection.