I made another striped top!  Shocking, I know.  It may be a bit on the boring side, but I like balancing out more complex sewing projects like my recent Cascade Duffle with easy and familiar quick sews like the Grainline Studio Lark Tee or my last striped shirt, the Mandy Boat Tee.  I like sewing simple and complex projects equally, they offer different opportunities for honing skills and perfecting technique.
As you may already know, I have quite an affinity for striped tops.  I love how they look so good with jeans, skirts, or leggings and they never go out of style.  Just check out pinterest if you doubt me on these facts. I have been wearing my last two Lark Tees nonstop since I made them back in the fall so I figured it was time to add another one to the mix.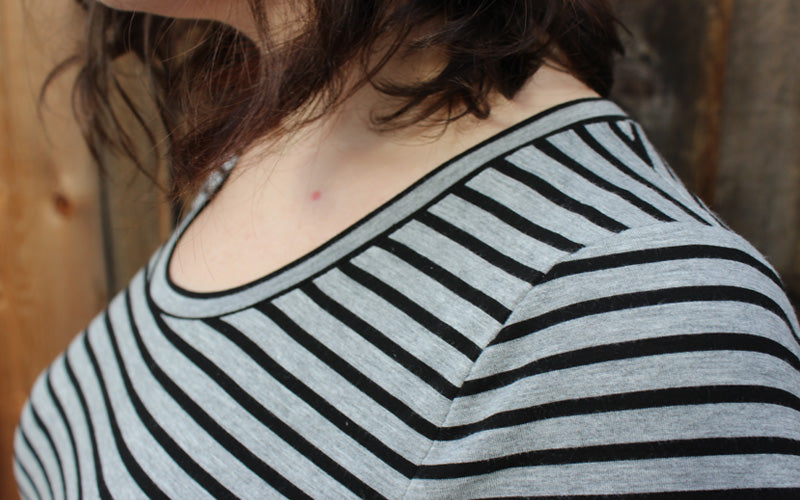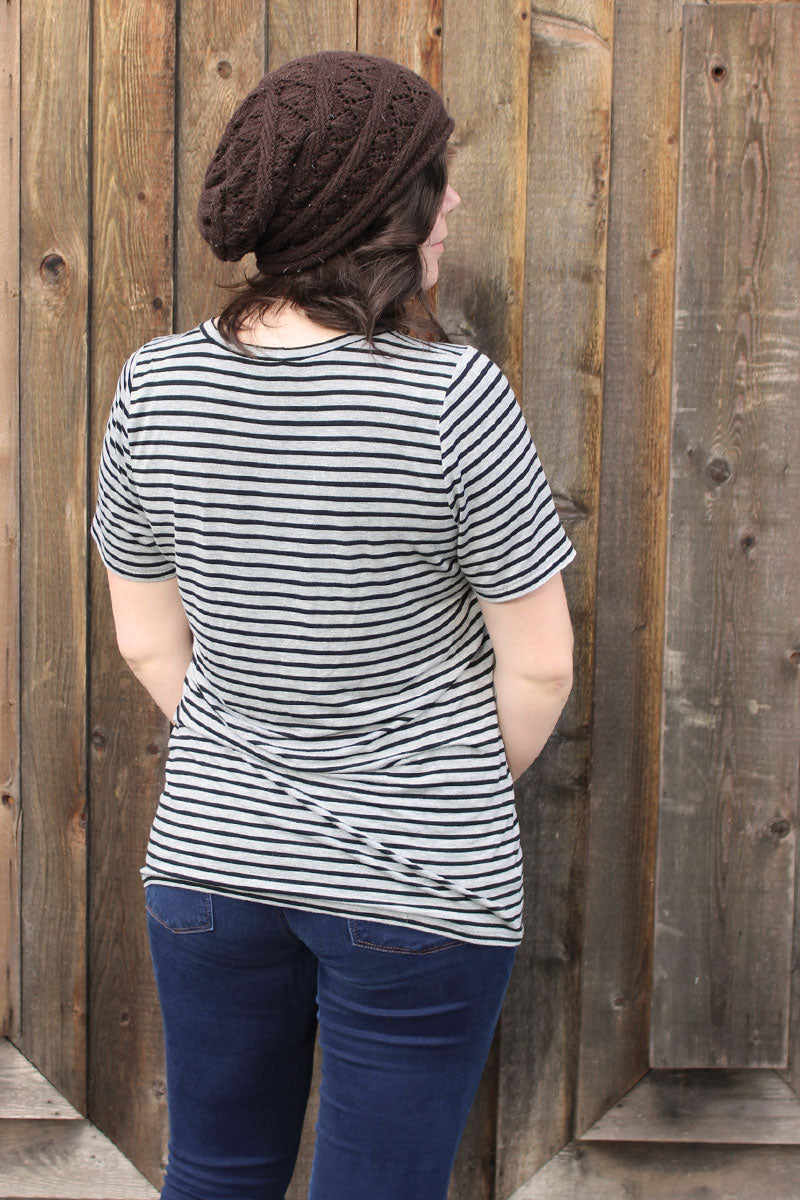 I went with the same variation as I used before, regular t-shirt length sleeves and a scoop neck.  Again, a bit on the boring side, but I'm not crazy about cap sleeves and I don't think v-necks are very flattering on me either.  I would like to try the ¾ length sleeve and the boat neck combo, but I kind of just did that motif with my Mandy Boat Tee so here we are – just a regular t-shirt for me!
This fabric is a jersey knit from Style Maker Fabrics and it is very soft.  I think it is the perfect t-shirt weight and I would definitely order this from them again in the future. It comes in a few other variations on their site too, if you're a fan of stripes like me 🙂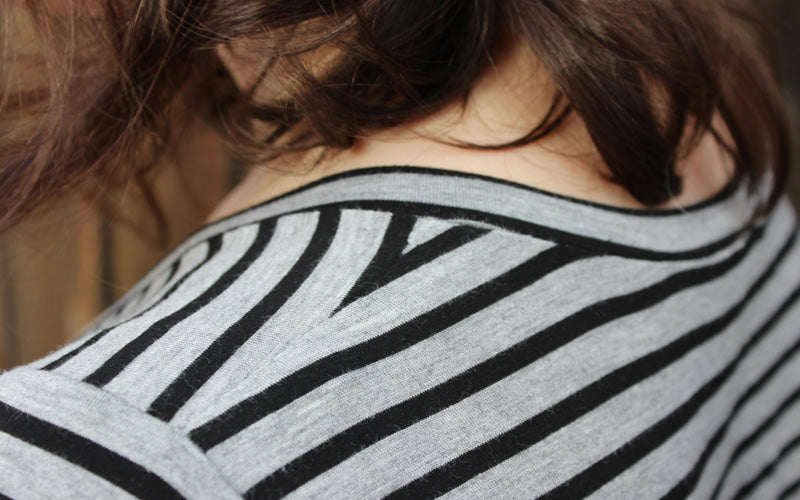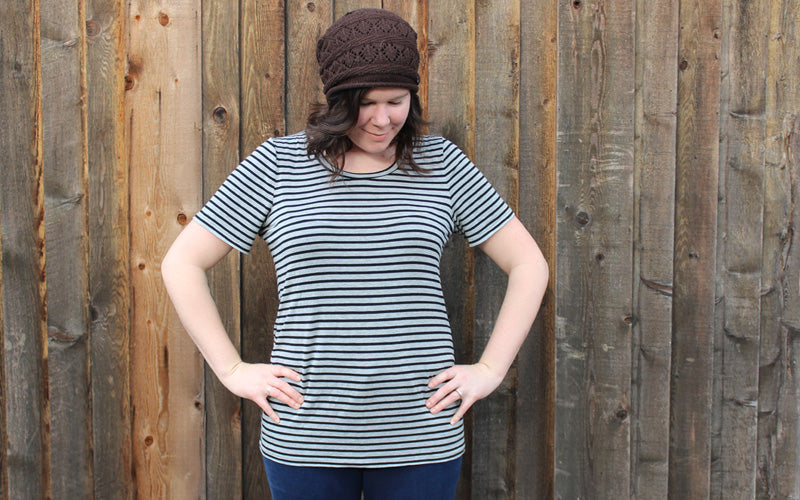 Not much to say about the Lark Tee pattern other than if you need/want a t-shirt pattern, this one is really awesome.  It has a nice long length, relaxed fit, and is impeccably drafted as expected with Grainline. I see many more Larks in my future indeed.
Do you like sewing 'boring' basics?  
Final Stats:
Pattern: Grainline Studio Lark Tee
Fabric: Jersey knit from Style Maker Fabrics
Alterations: None