We are back from an absolutely dreamy week camping on the beach in sunny Baja, Mexico!  All of my pre-trip sewing paid off big time, I had so much fun wearing my makes and taking photos with my mother-in-law, the very talented Laurie Best!  As a result I have a slew of Mexico themed photoshoots to share with you, including this simple sundress I whipped up for wandering in the desert.
I didn't use a pattern for this one, but you can check out the flutter top design I made back in the summer, there are some instructions posted there and I pretty much did the same thing but added length and a slight high-low hem.  Because of my smaller bust, the design doesn't have darts but they could be inserted if needed. I love the wide straps and high, square neckline of this dress.  It is easy to wear with or without a bra and it flows away from the bust-line in a flattering way.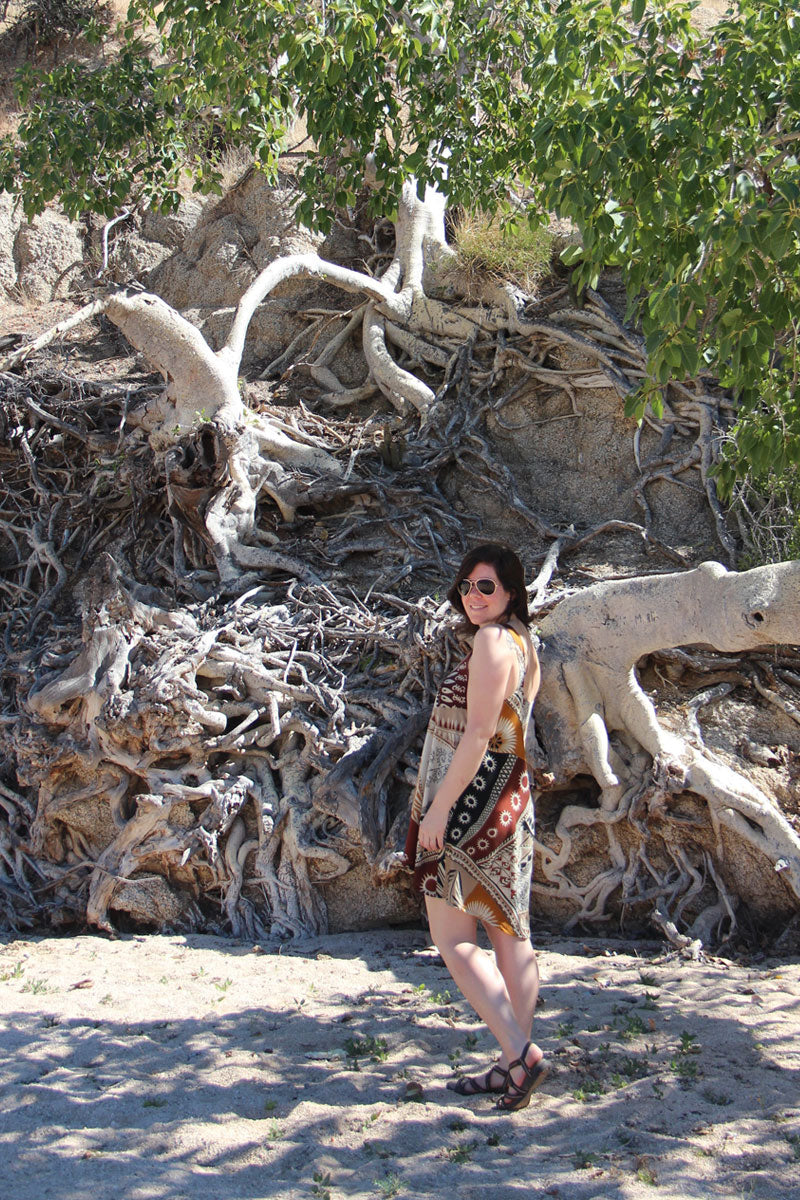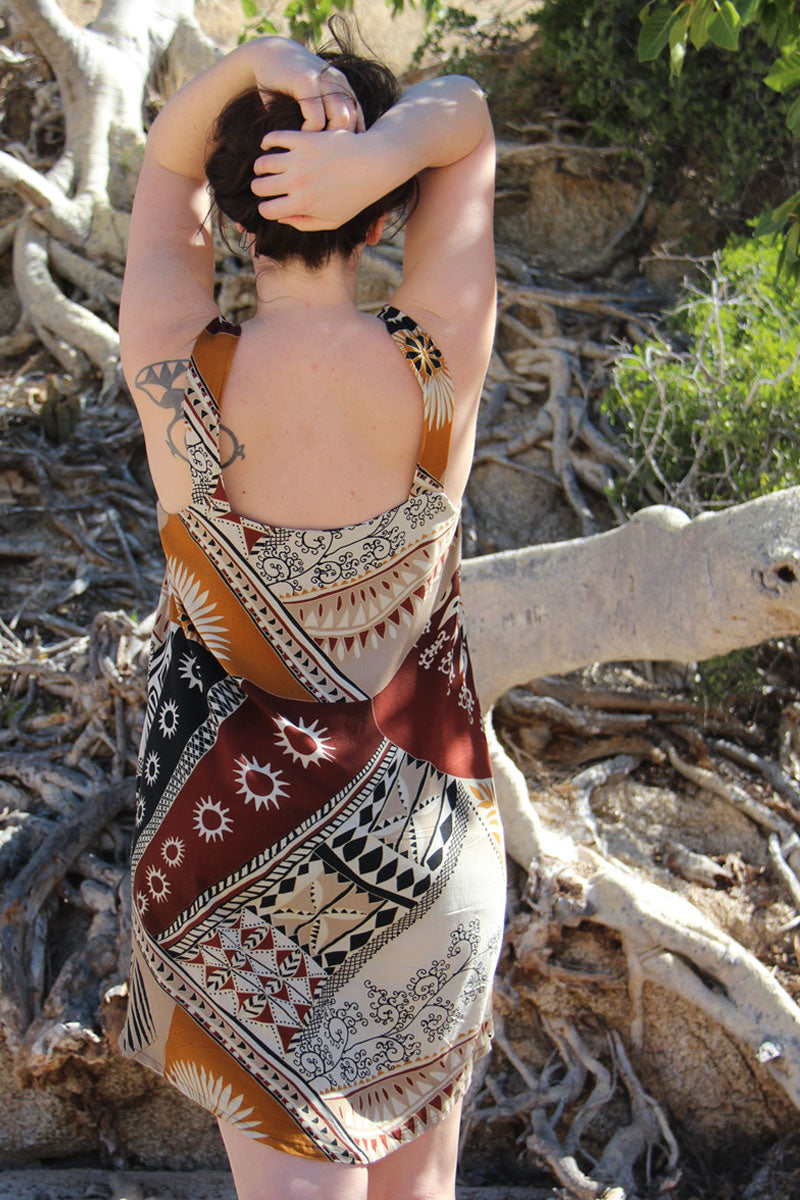 As soon as I saw this lovely rayon fabric I was seeing visions of a desert photoshoot.  I love the way the colours complement the landscape down in the Baja, with all the cacti, sand and brush.  The print is large and it was hard to decide how to place it.  I am happy with the way it ended up, particularly the medallion-esque shape across the bust and the yellow sunbursts on the back.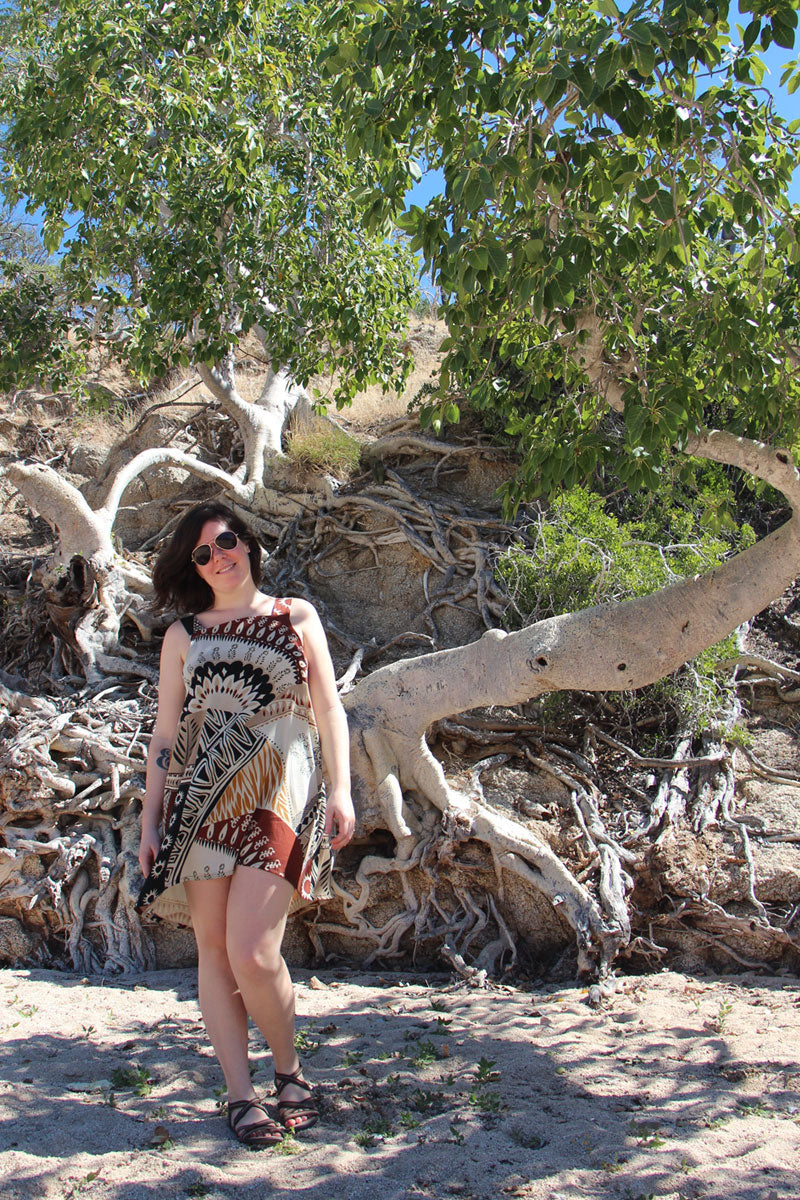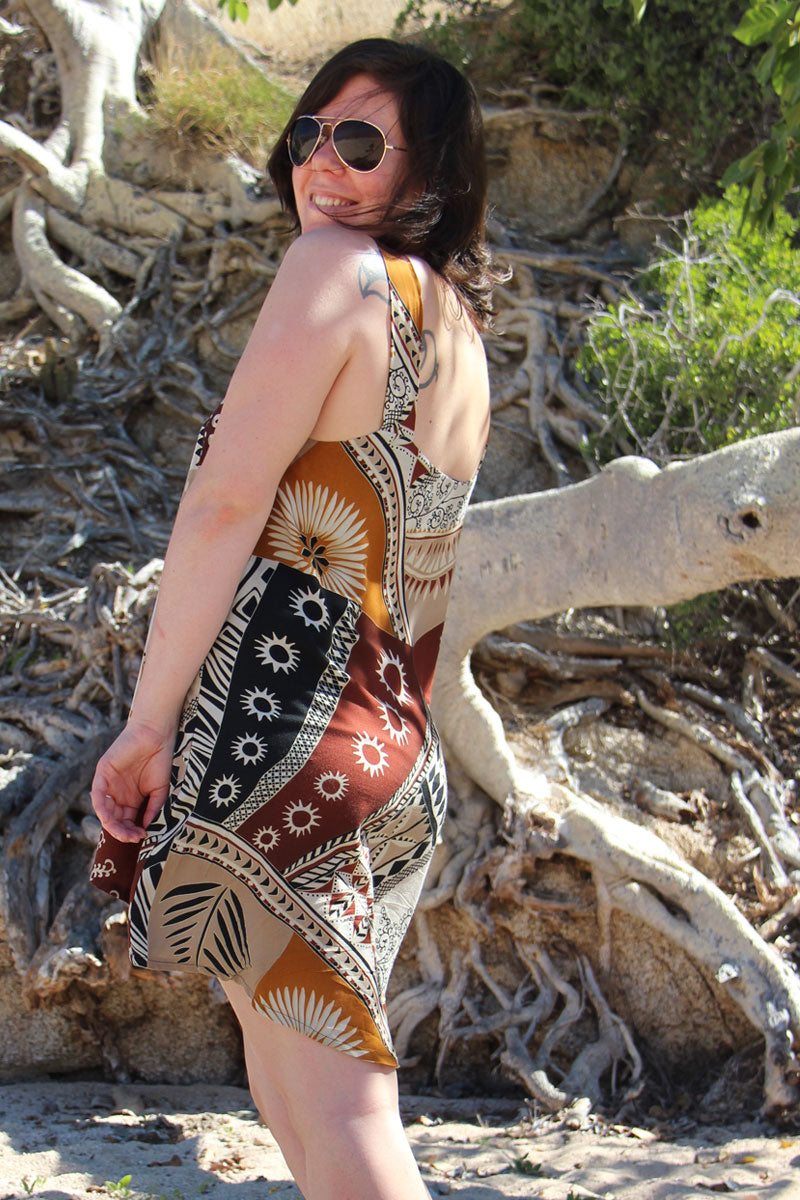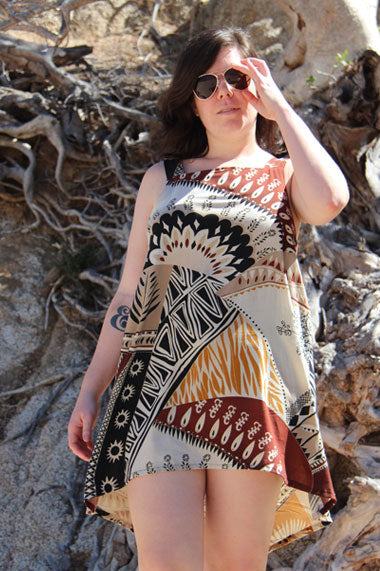 I would make this again and wouldn't change much except perhaps the length.  It is quite short in the front, as you may have noticed, but the longer back makes it OK for me.  A couple more inches would have made it perfect I think.  Note to self: buy more fabric than you think you will need! #sewing101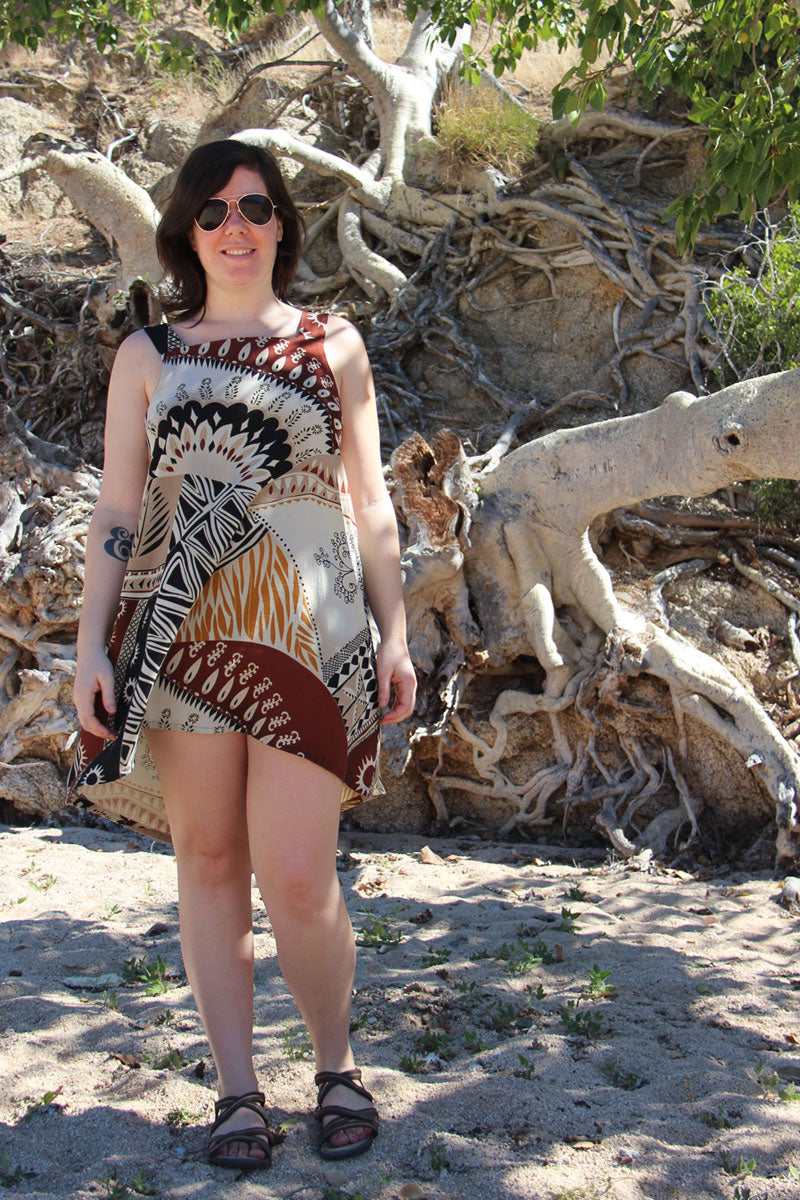 I look forward to sharing the rest of my Mexico makes with you in the coming weeks!  Laurie was kind enough to shoot all my pics so you will see her talents on the blog for a few more posts. Thanks, Laurie!   We are missing our morning sunrise and swim in the ocean but I am excited to be back with my sewing machine again.  I'm brimming with ideas for things to make this spring and summer, how about you?