It seams fitting to end my me-made Mexico series with these crazy culottes, we had such a blast and I am really missing all the bright colours, warm weather and family time.  One thing I am happy to be without is the crazy afternoon wind though, it sure made taking photos an interesting challenge.  For this shoot, Laurie and I were fortunate enough to have access to a beautiful beachfront property next to our camping spot.  We hid from the crazy wind in the nooks and crannies of this white palace to get shots of my parrot culottes!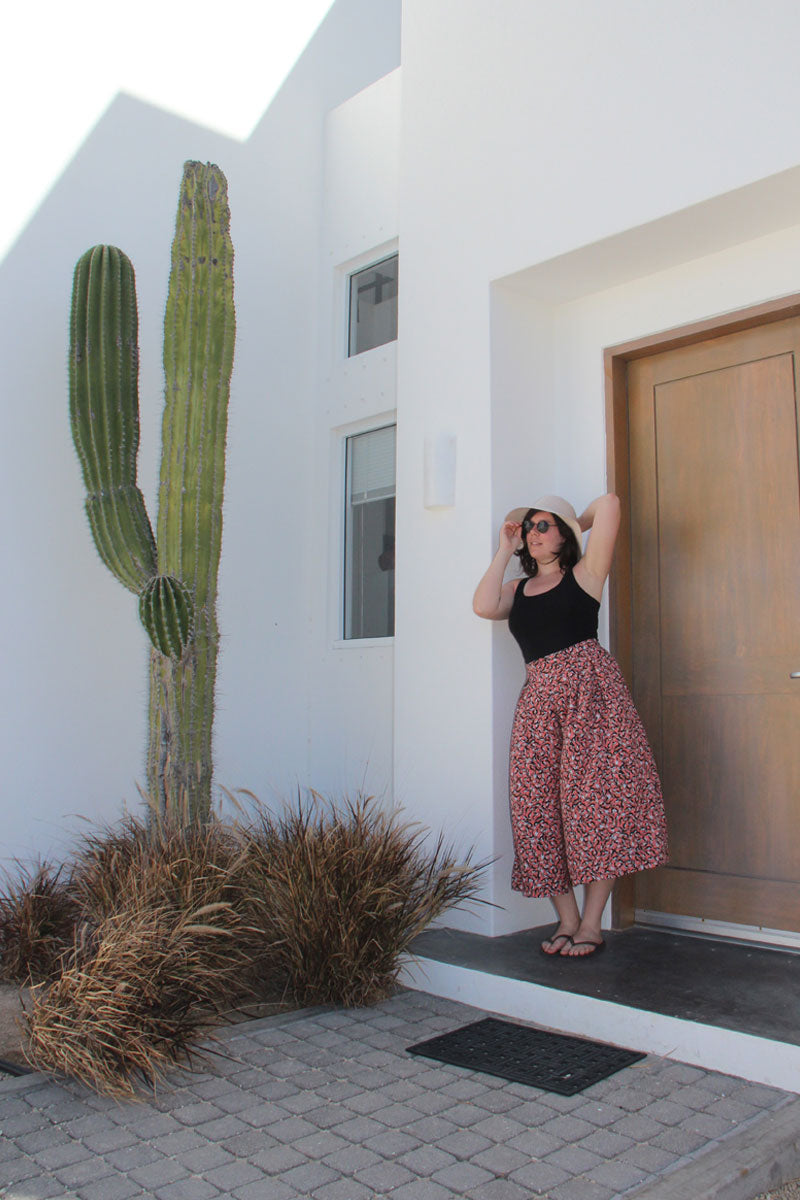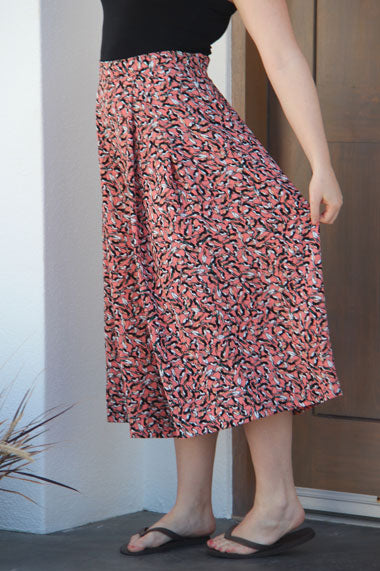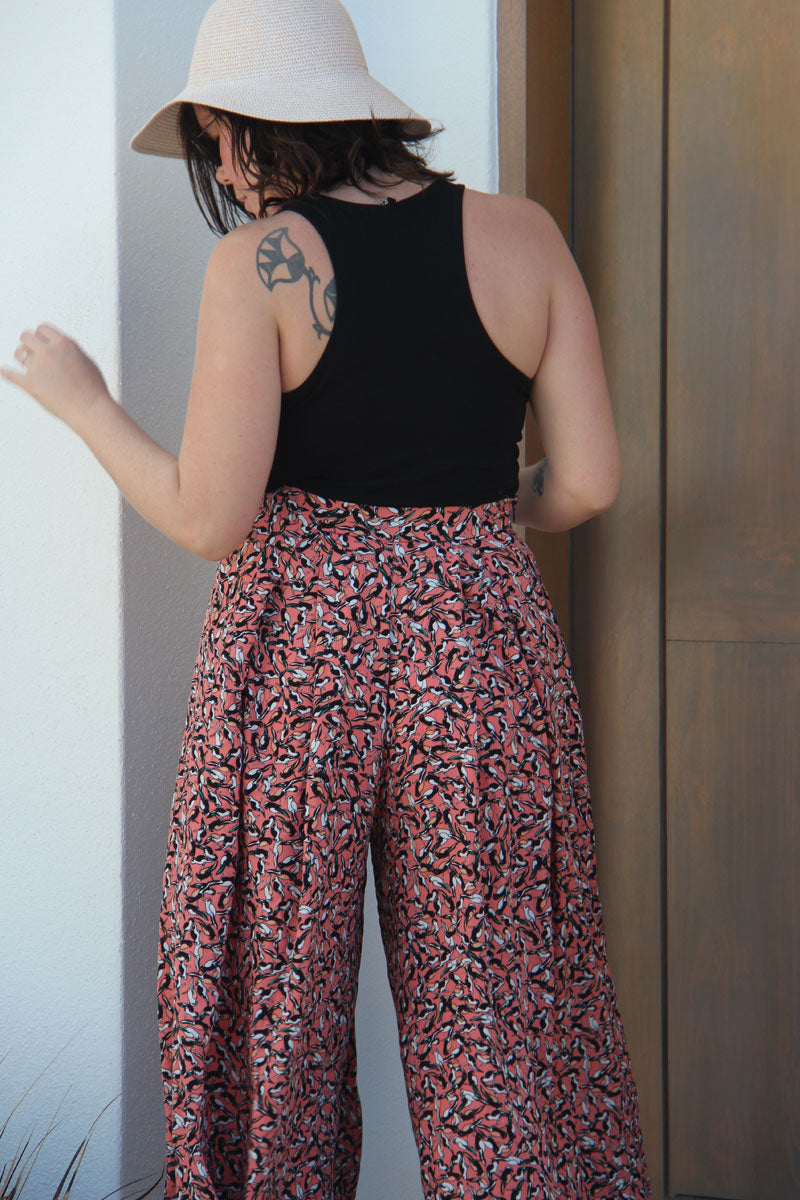 I have been wanting a nice, full pair of trousers for a while now and I don't think I am alone in this desire. I didn't find a pattern I liked so I drafted this one myself.  It was a fairly simple draft because the pants are so loose.  The shaping at the waist comes from a two large box pleats in the front and the back.   This is my first true culotte and I have to admit that I was very skeptical of this trend.  There is something about the mid-calf length that I find strange, it often looks like the pants are just too short!  I do think it comes down to getting the right proportions for your body type, and after this experiment I am a culotte convert!
Wikipedia description of culottes: Culottes describes a split or bifurcated skirt or any garment which hangs like a skirt, but is actually pants. During the Victorian Era, long split skirts were developed for horseback riding so that women could sit astride a man's saddle rather than riding side-saddle. The term "culottes" was co-opted from the original French definition of the word to describe these split riding skirts.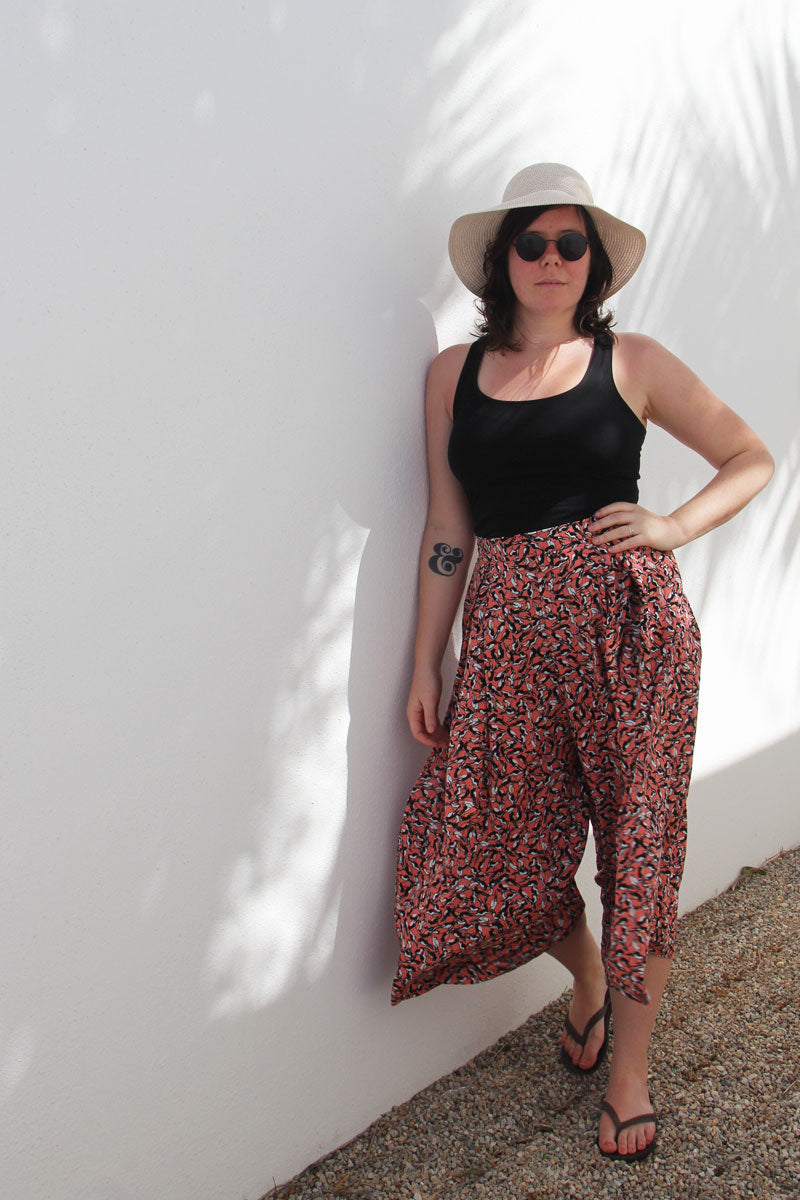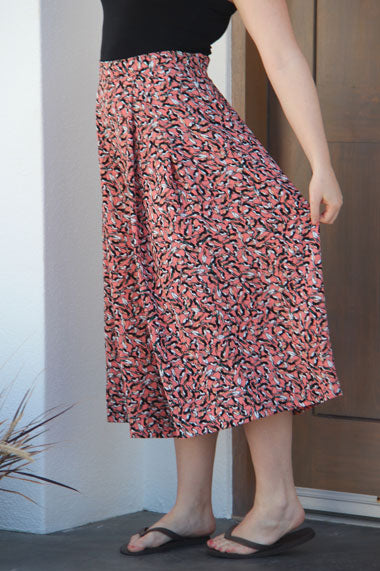 I think this full trouser look works really well with fabrics that have a lot of drape.  I used rayon for my version, and they are super soft and breathable. The fabric is from Blackbird Fabrics, and unfortunately is sold out.  If you live in Vancouver, there is still some available at Dressew Supply if you want it!  The little birdies are too cute, right?  I like that the print is abstract from a distance but is actually charming little parrots up close.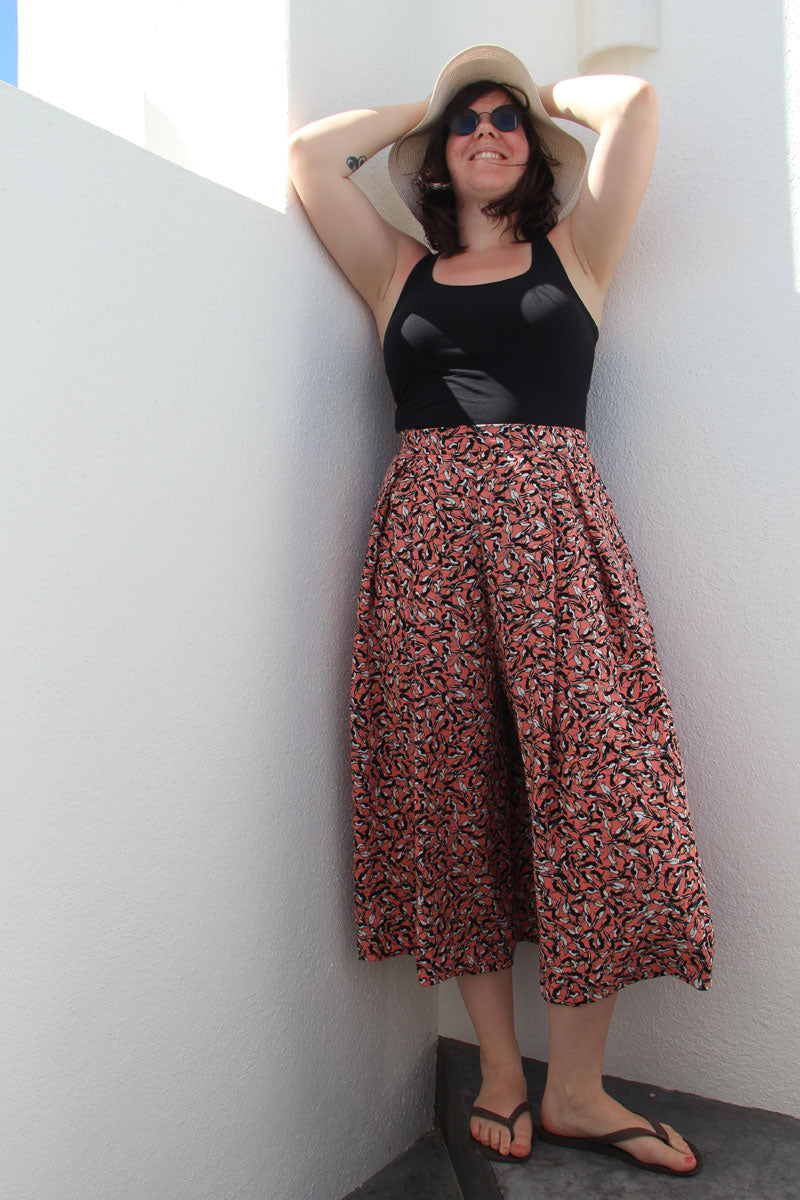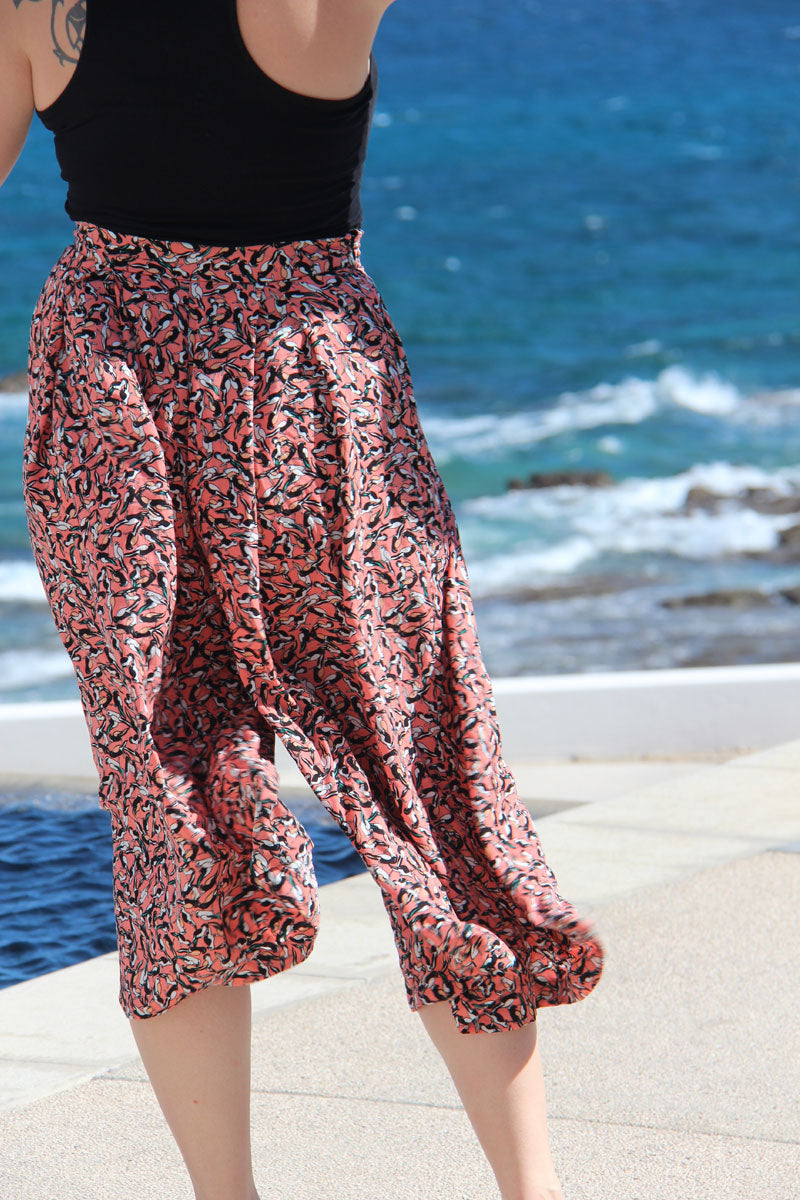 Do you like the culotte look?  How about wide legged trousers?  I am considering releasing a pattern for these with a few length options (shorts, culottes, and full trousers).  Let me know in the comments if you would be interested!