I finally got around to making another Hollyburn!  You know when you finish a new project and you say "I am definitely going to make this again", but then other projects take priority and you don't get the chance to re-visit it right away?
This is almost always the case for me, and it is nice to come back around the Hollyburn because it was the first thing I made for the blog.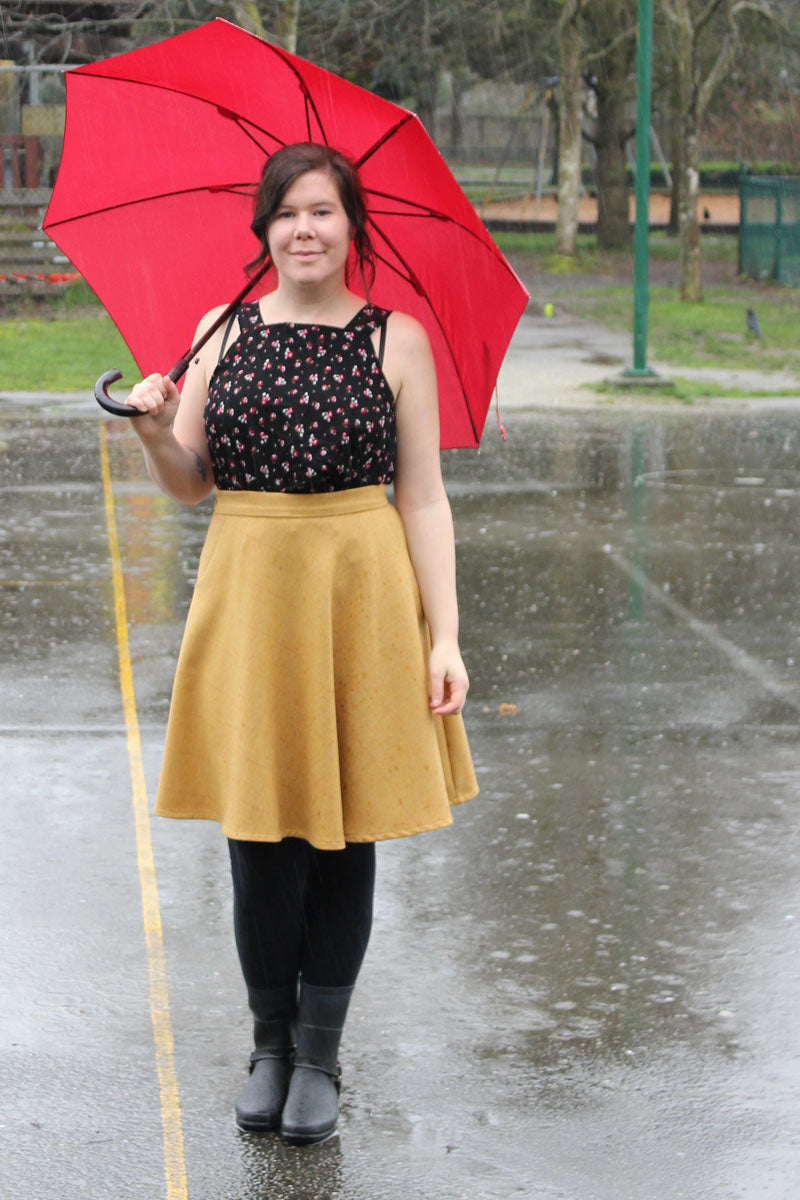 For my previous Hollyburn, I made the longest view because I liked the dramatic look.  It rarely gets worn because it is so long, and I have been meaning to shorten it for a while now.  Knowing now that the longer length wasn't quite right, I thought I'd try the medium length version.   I did not include the tabs in this version but I wish I had put on the belt loops.  Truthfully, I completely forgot until it was done!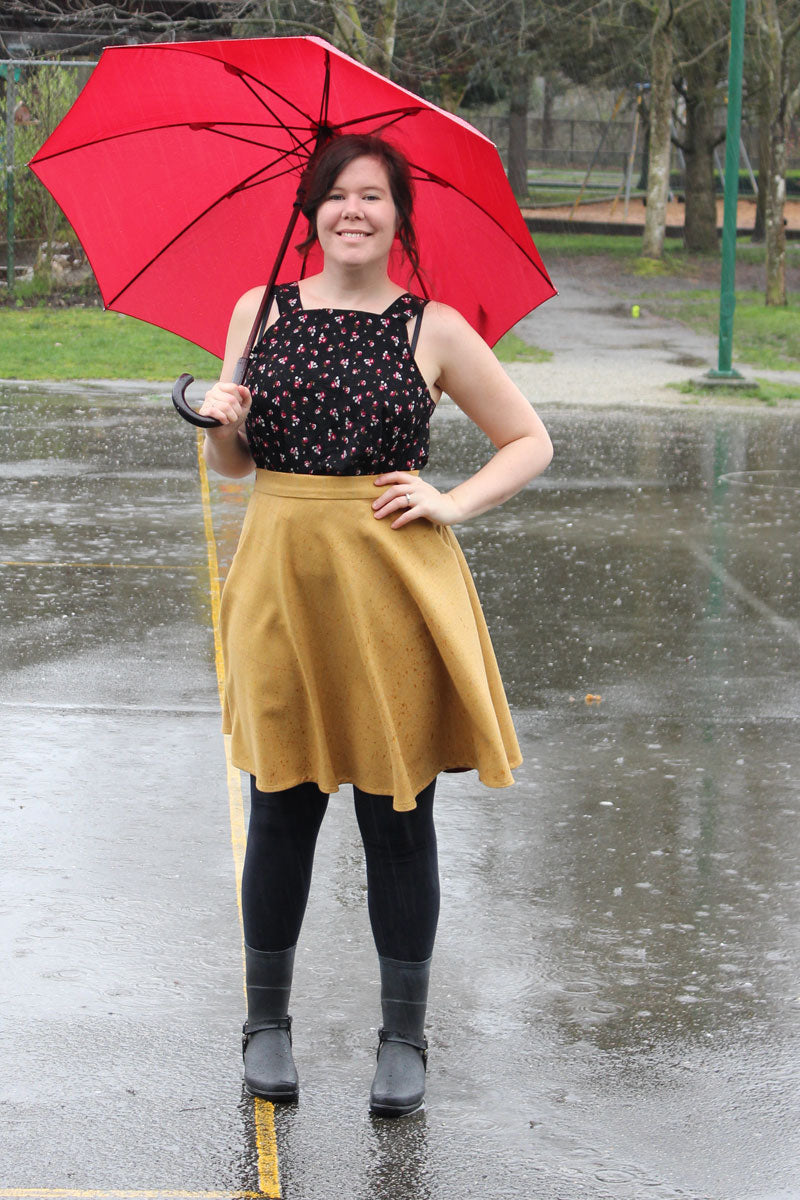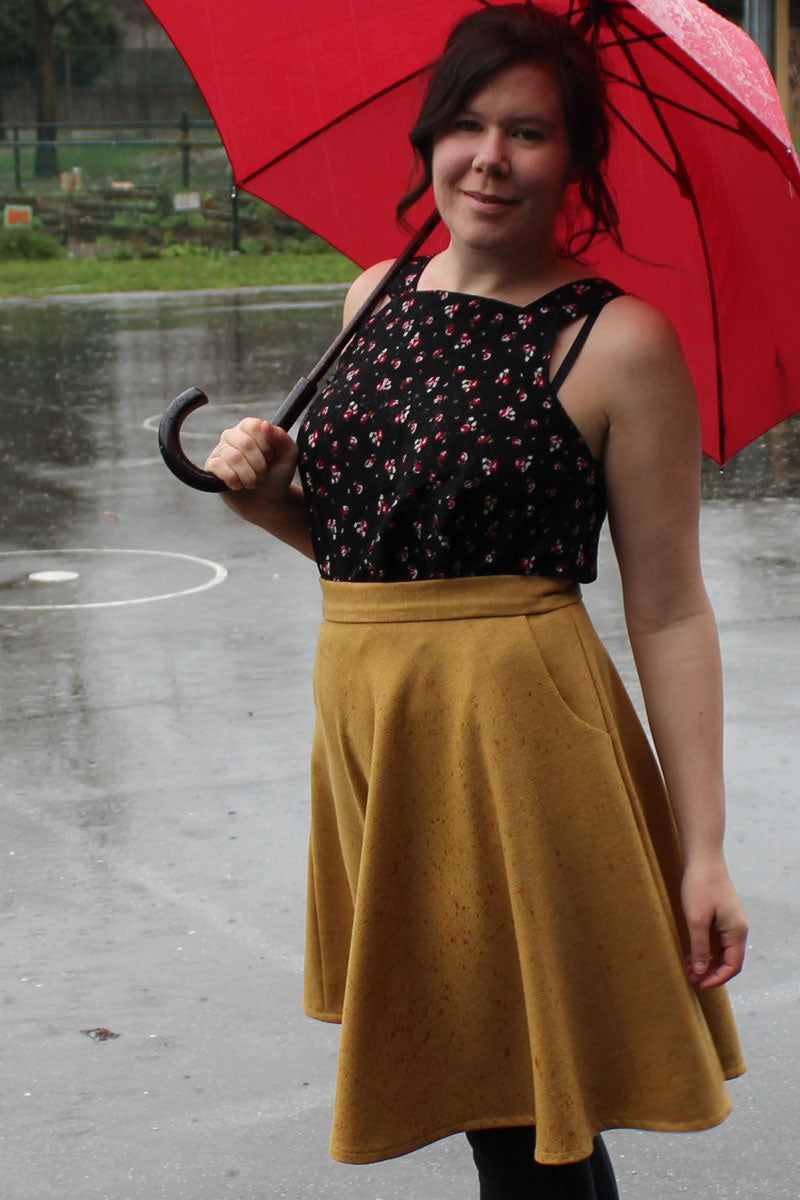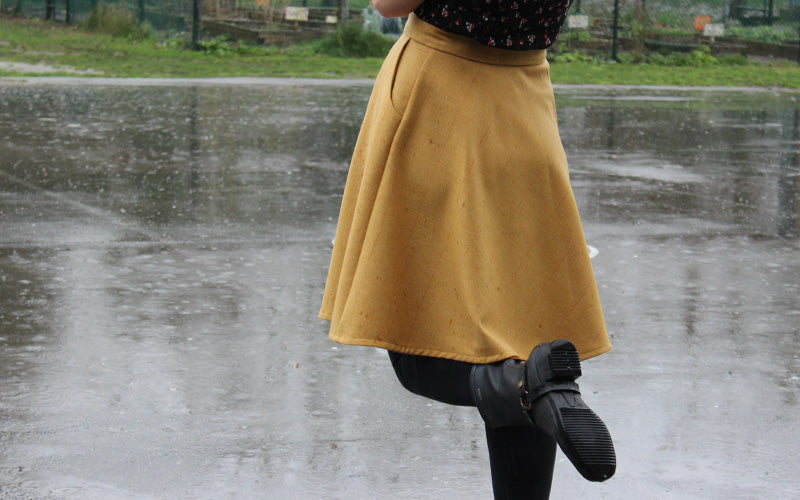 The fabric I used here is a lovely mustard wool, with some subtle rust and turquoise lines running through it in a plaid pattern.  I fell for this fabric at first sight because of the colour and simple print.  I had been eyeing plaid ½ and ¼ circle skirts on pinterest, and I love the way the plaid pattern arcs over the garment when it is cut in the circle shape.  For this reason, I opted to eliminate the center front and back seam from the skirt  Without the center seams, the plaid pattern can flow across the skirt they way I envisioned.  On either side, I was able to pattern match it somewhat so it looks pretty fluid.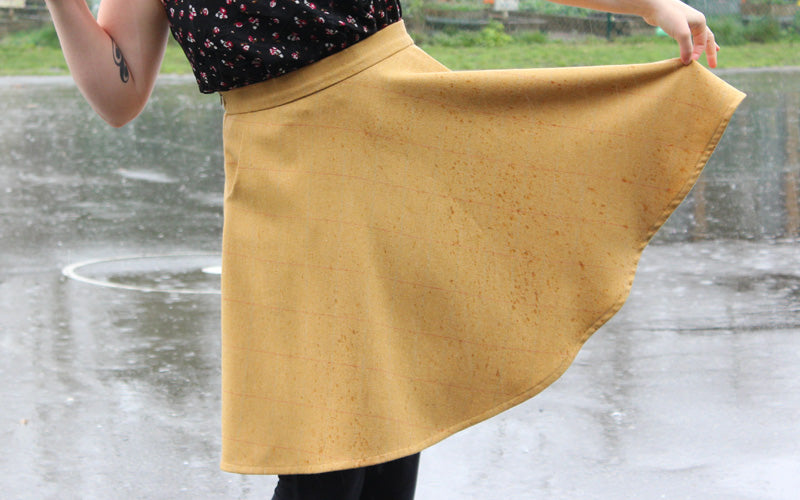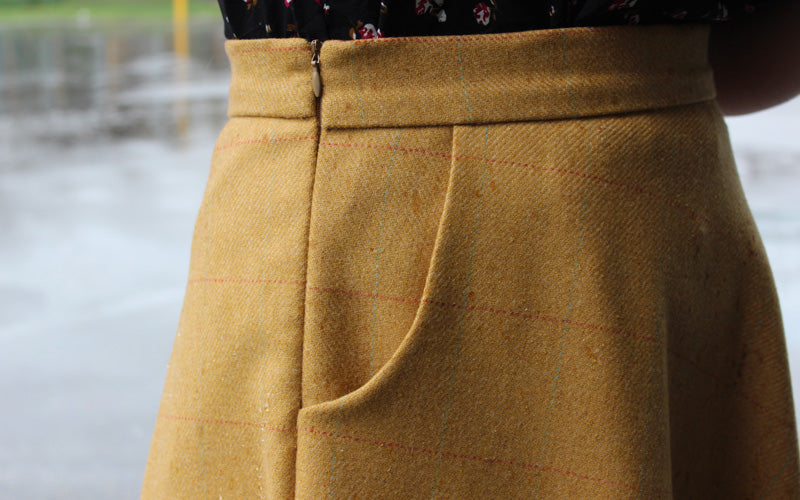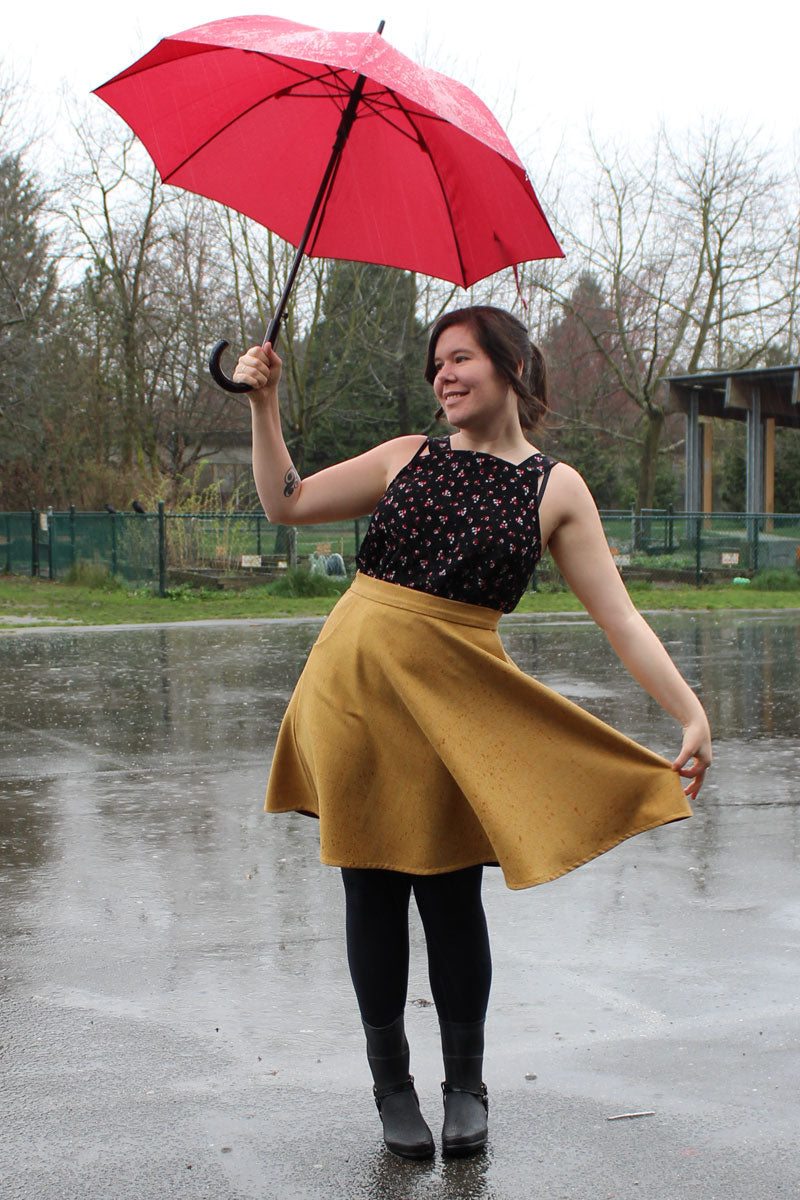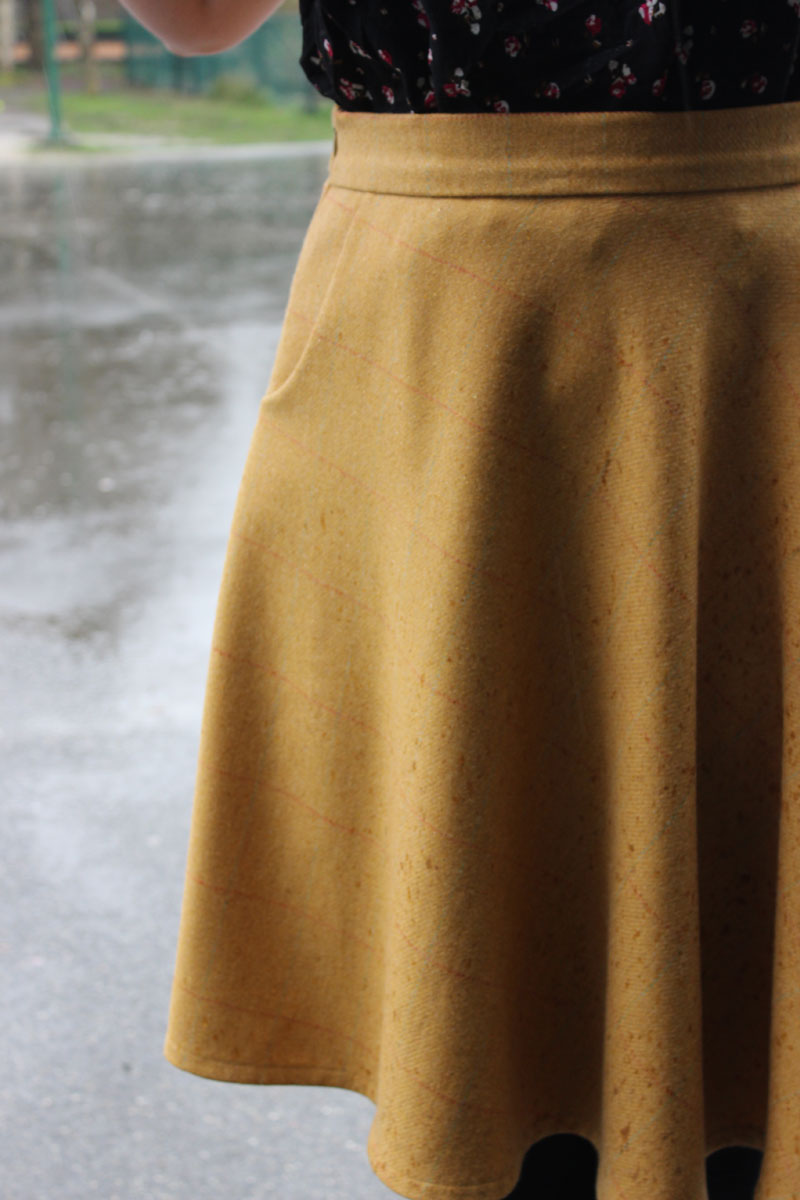 Because I eliminated the center back seam,. I had to move the zipper to the side and put in an invisible zip.  I was concerned it would be bulky with the pocket getting in the way, but it worked out totally fine.   Somehow my waistband got a little wonky, but I'm going to let it be – at least the invisible zipper insertion went well 🙂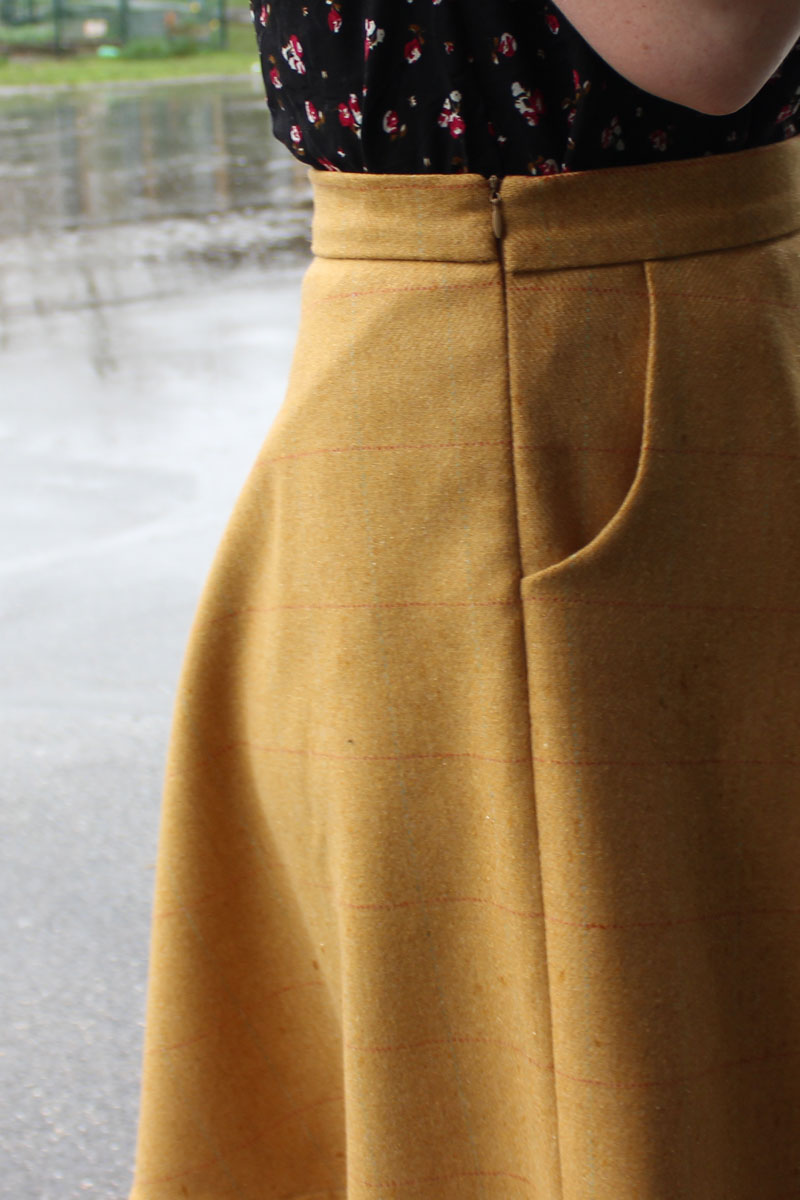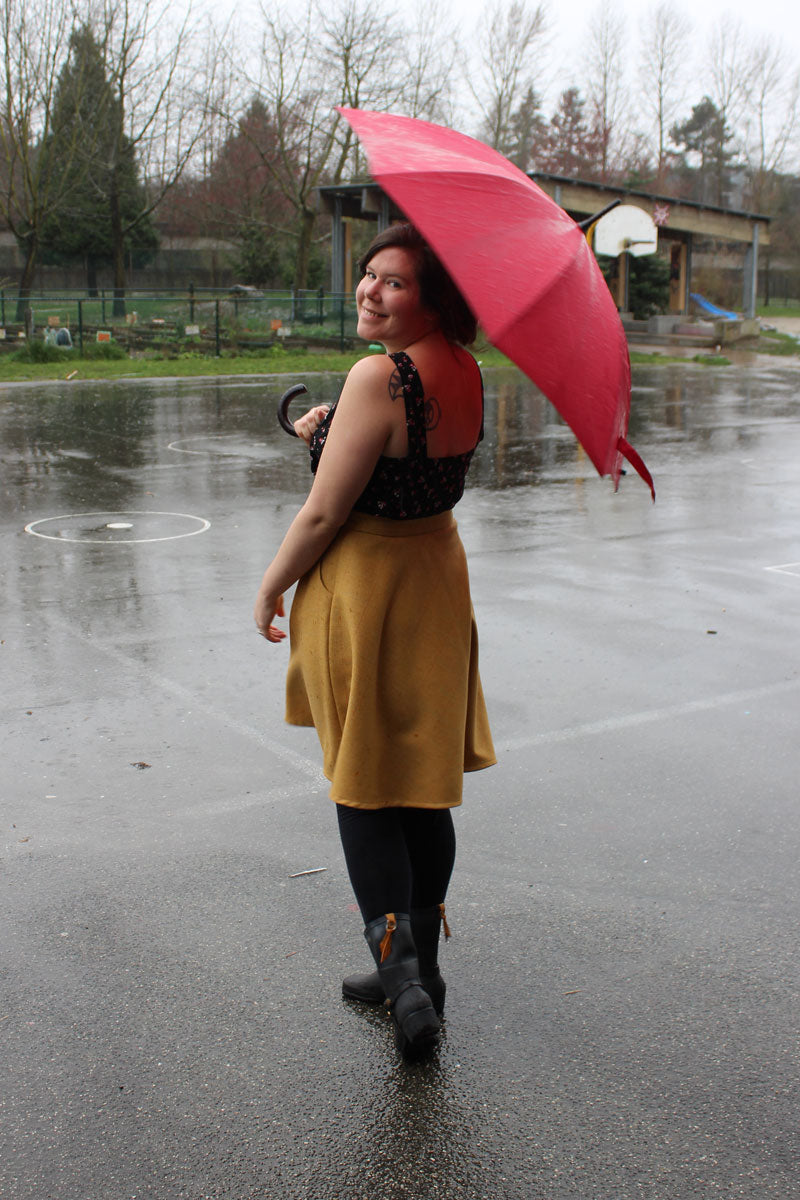 I love the easy construction of the Hollyburn, with it's one-piece pockets and straight waistband.  It took me 2.5 hours to sew this skirt after cutting, which is pretty quick considering how long it takes to hem a ½ circle (I always forget this!).  For the hem I used a contrasting bias tape and folded it under.  This is my favorite thing to do with skirts, so you get the little peep of colour underneath.  I finished the pockets and one side seam using french seams.  For the zipper side seam I strategically cut the front and back pieces right along the selvage so I could use it for the seam. Wool selvage is so pretty, don't you think?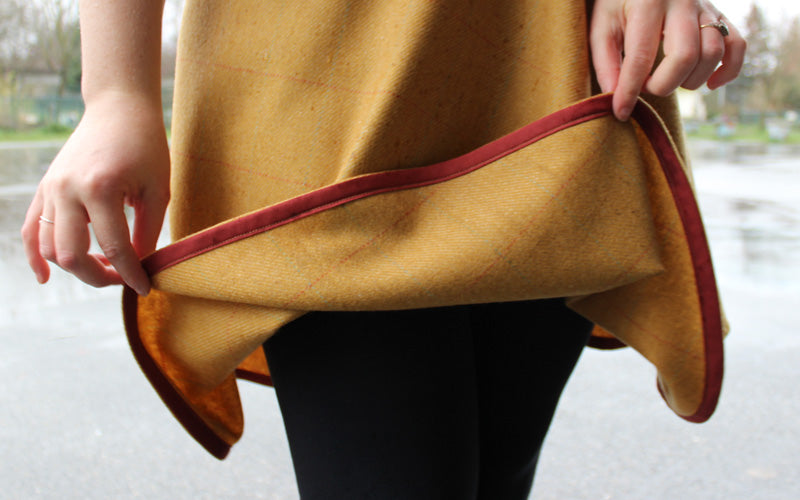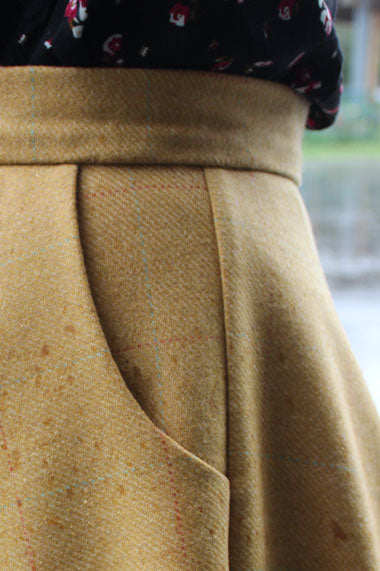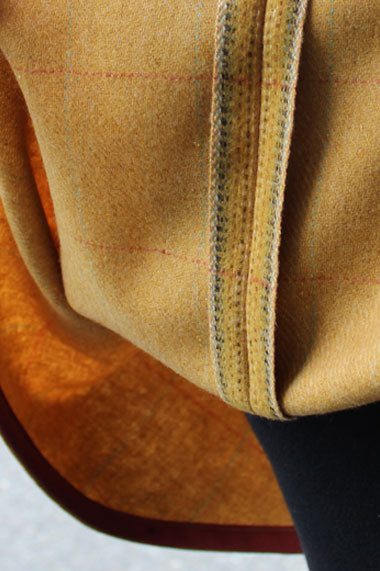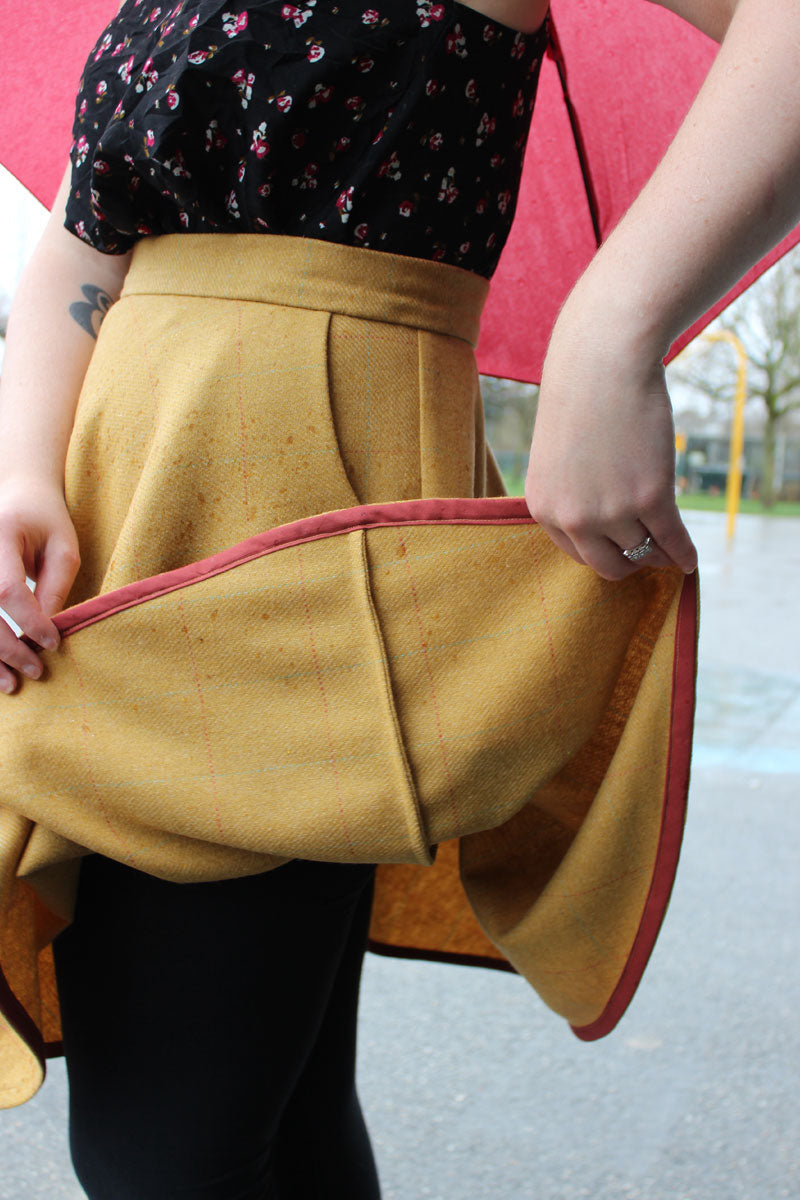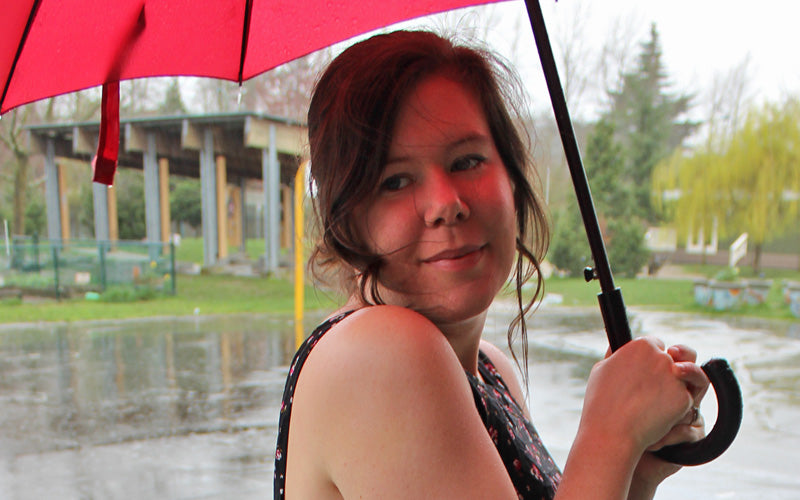 Needless to say, this skirt is a classic and I am so happy I got to make it again!   I would like to try the shortest version next, with the belt loops this time.  Maybe in a nice tencel denim for Spring – a little bird told me BlackBird Fabrics is getting more of this in stock soon, yay!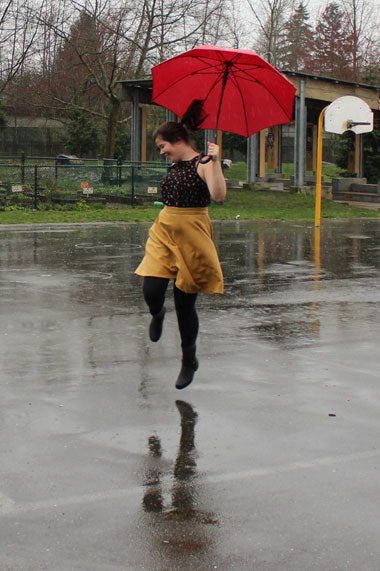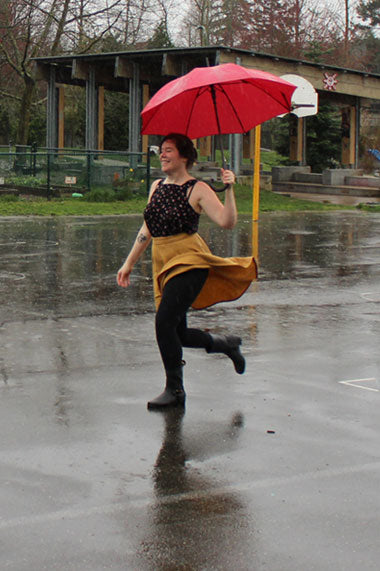 Final Stats:
Total project time:  Approximately 2.5 hours, not including cutting pattern and fabric.
Fabric: 1.5 meters of wool
Pattern: Sewaholic Hollyburn Skirt – View B, Size 14
Adjustments: Eliminated center front and back seams, moved zipper to the side and forgot to add the tabs.
Top is also me-made, it is the same as this flamingo top here. Check it out for more details!