A little selfless sewing here on the blog today, and my mother has graciously allowed me to snap her picture in her new Mila Shirt!  Sure, it is hard to say 'no' to being a model after somebody gives you a handmade garment, but I don't like to think of it as coercion, it's just a perk, right?  She loves her new shirt and I really enjoyed making it for her. Happy Birthday, mom!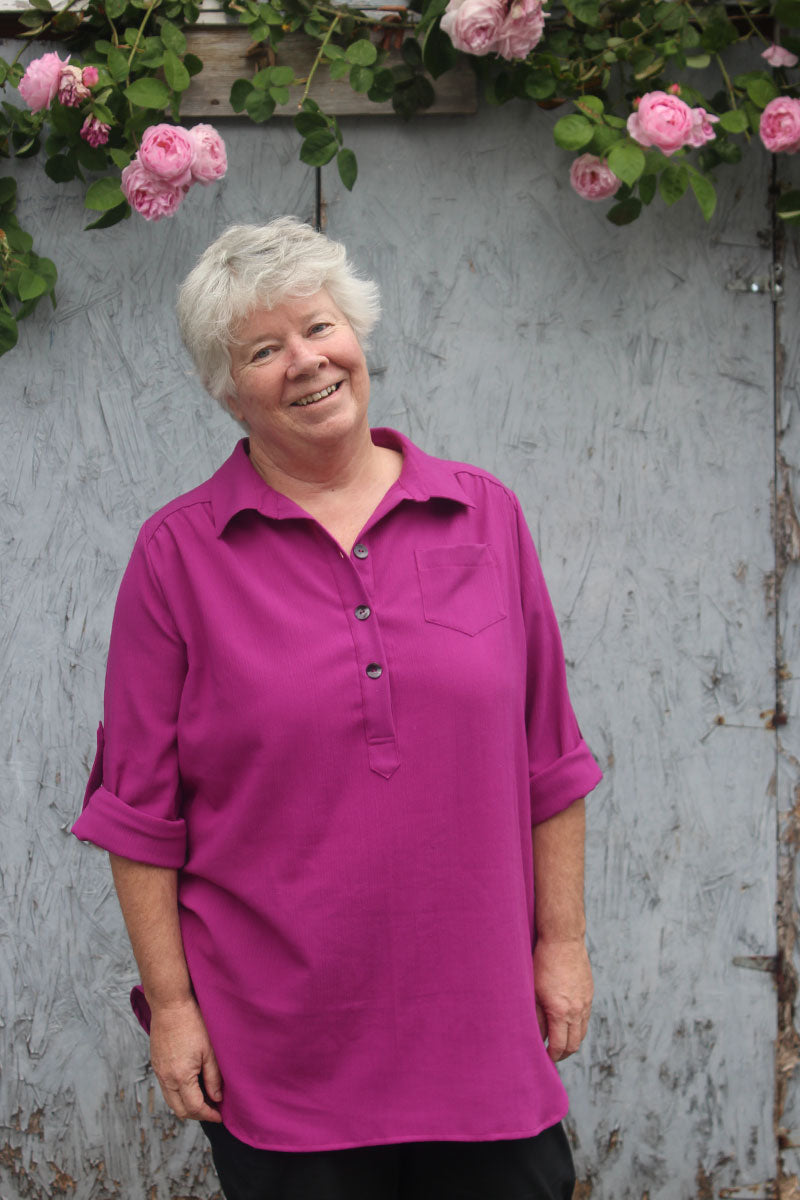 I picked up the Mila Shirt Pattern as part of the Indie Sew winter mini collection.  All three patterns included were fantastic, and I am excited to get around to completing the collection by making the Dropje vest.  It's not exactly top of my list with this hot weather we are having.  At least I finally made the Mila Shirt!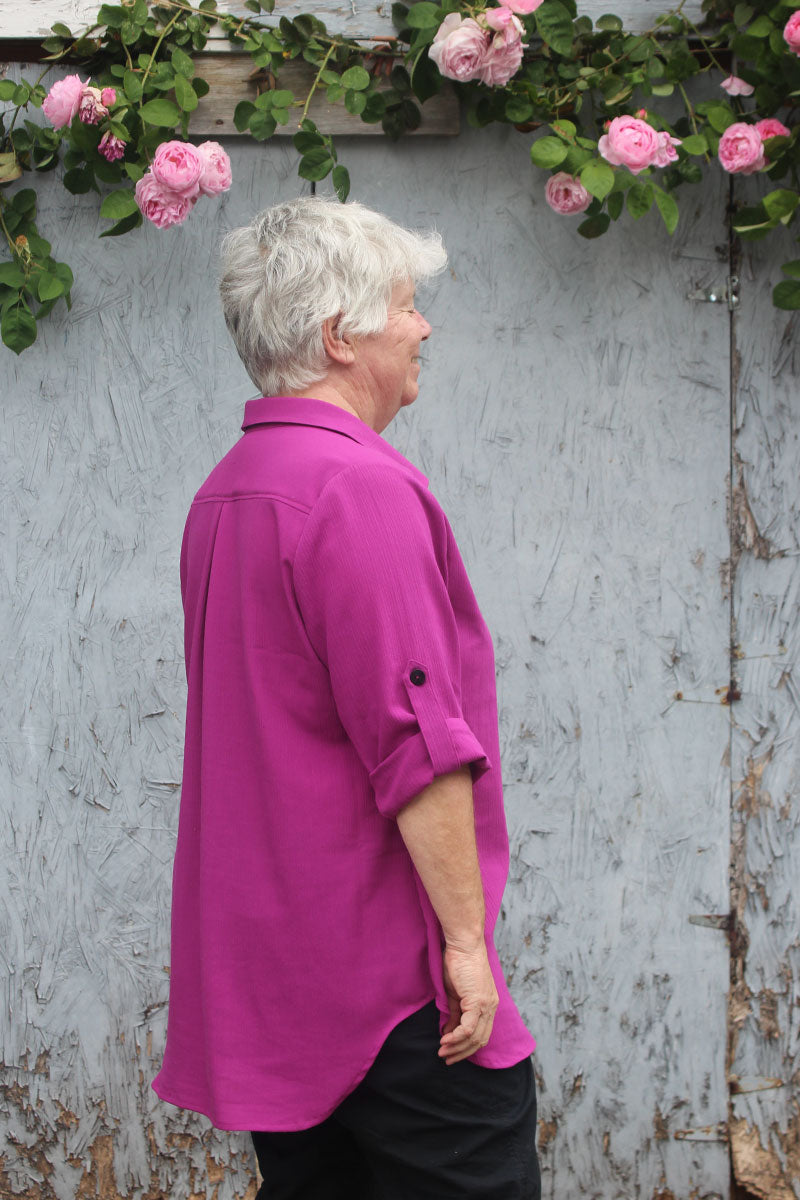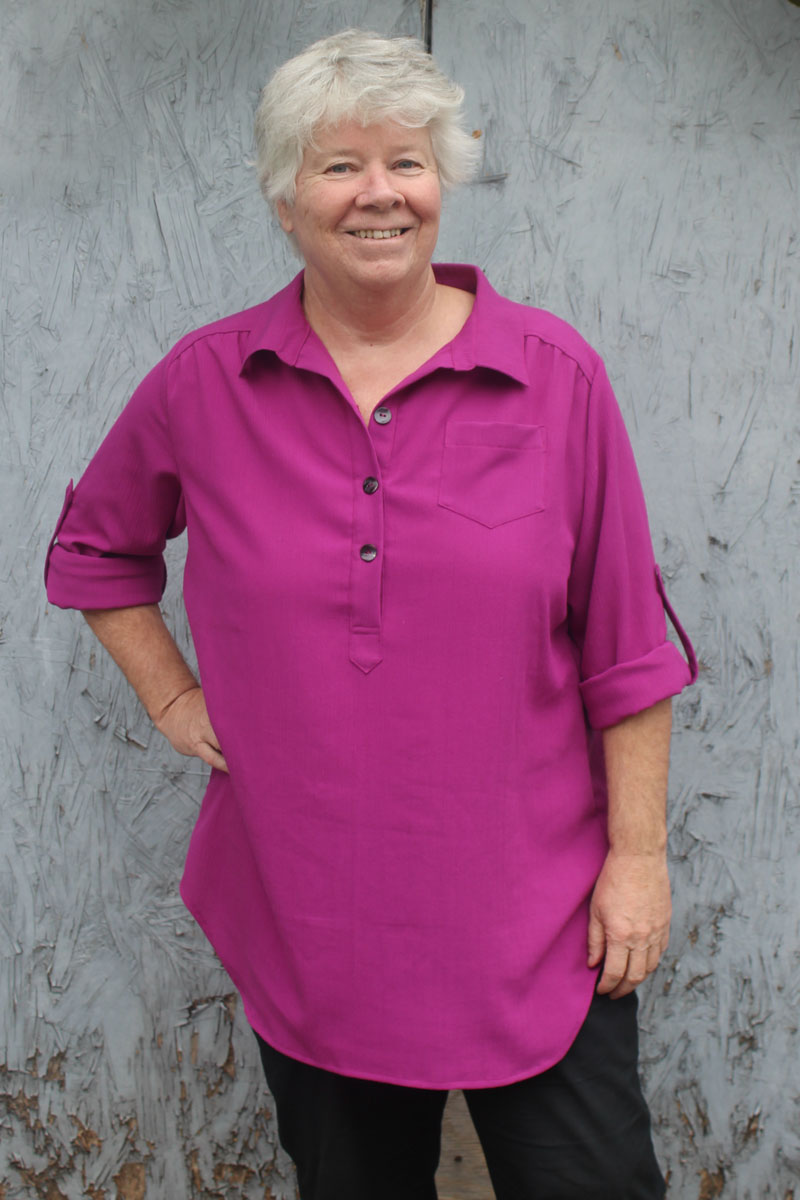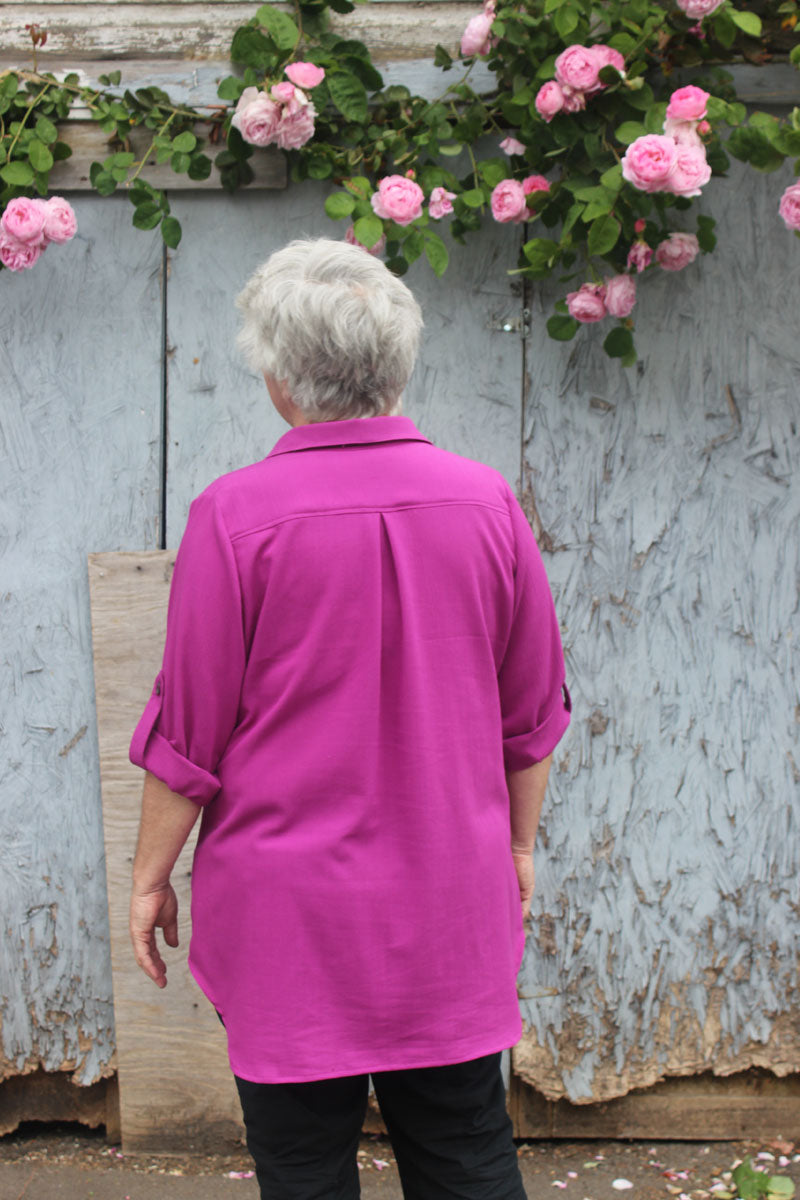 The fabric used is a crinkle rayon (I think) from an Our Social Fabric sale.  It has a beautiful hand and a perfect drape.  It is thicker than rayon typically is, so it feels sturdy while also being fluid – perfect for a tunic top.  The buttons are mussel shell and are from Button Button here in Vancouver.  Aren't they pretty?  I had doubts about such a contrasting button, but I couldn't find a good match so I decided what the hey, go big or go home (as my mom always says).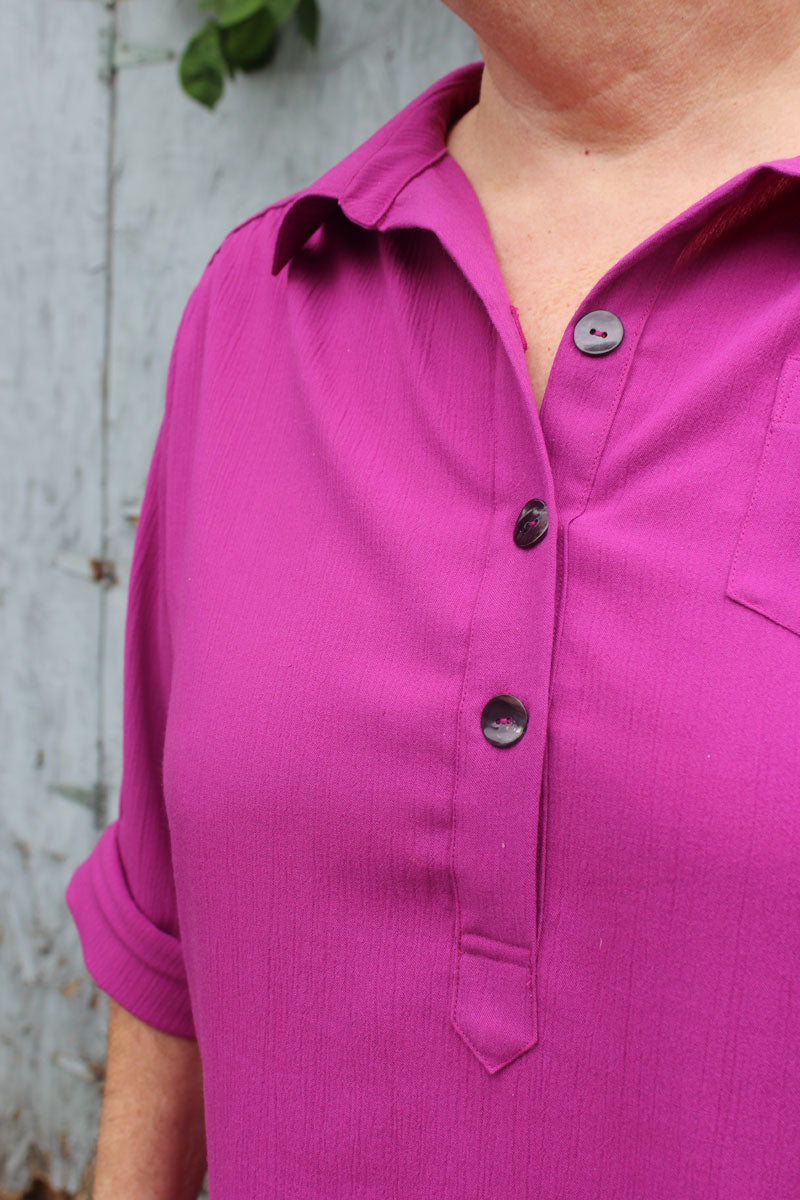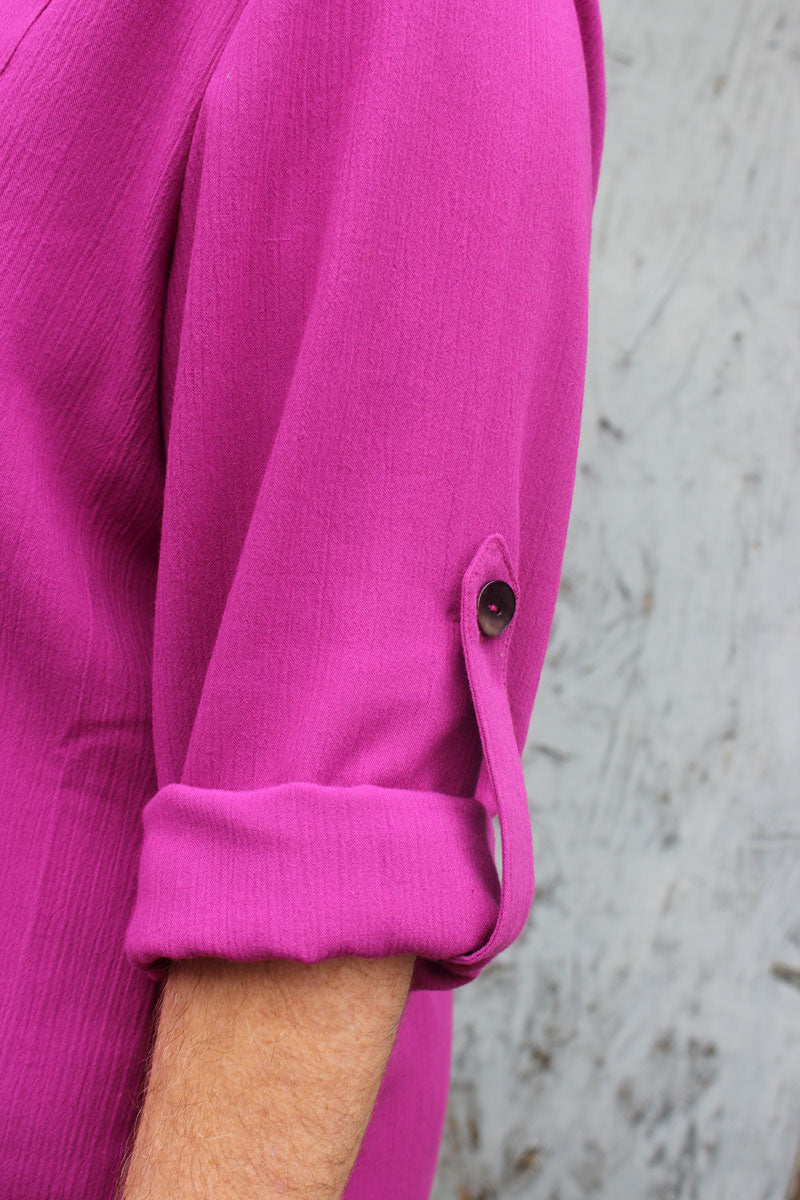 The Mila shirt is a GREAT pattern.  Like, really great – you should get it if you are looking for a tunic style top.  It comes with cup sizes, so you don't have to do FBA's or SBA's, just print and cut the size you need.  The instructions are very good for all the steps, especially the front placket.  It came together beautifully, I can't think of anything I didn't like or would change. I will definitely be making it again for myself!  I haven't sewn with Itch-to-Stitch patterns before but this experience has made me want to impulse buy the whole suite.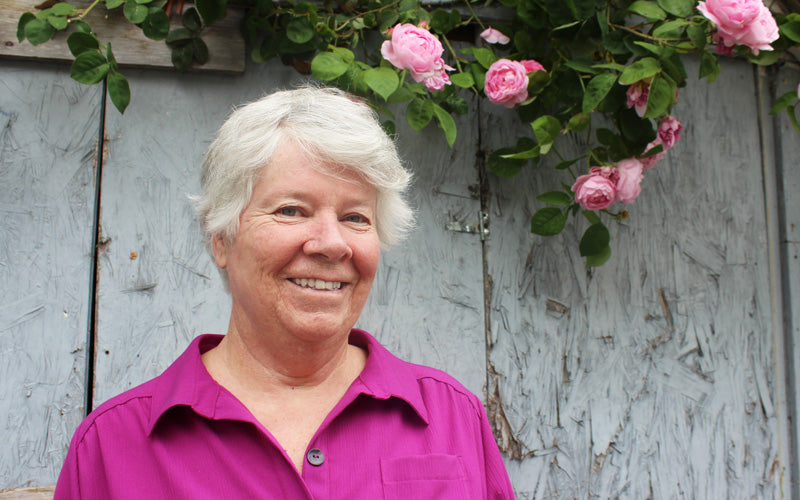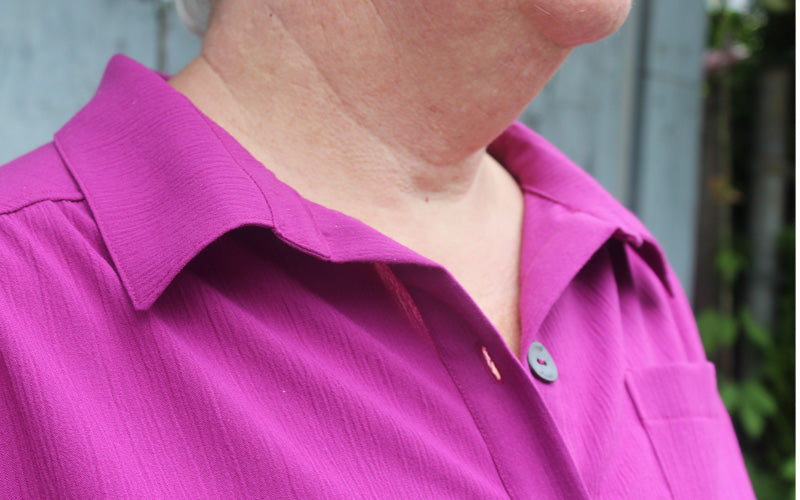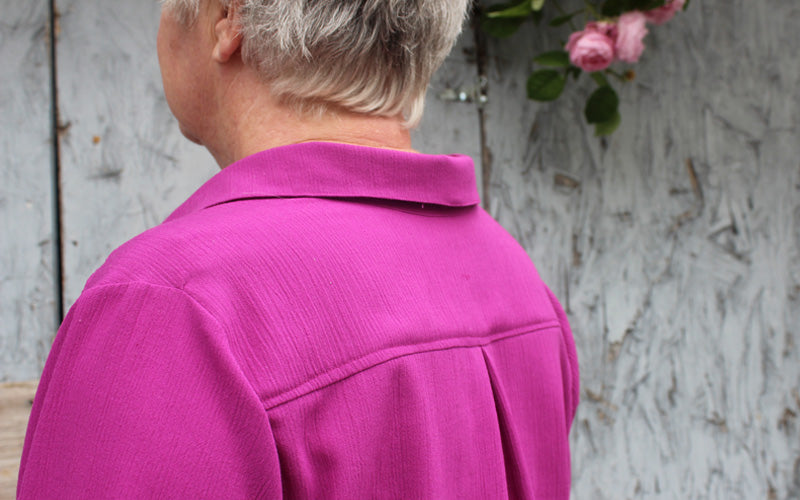 My mom loves tunic tops and fuchsia, so this was an easy win.  I think she likes it, doesn't she look great?!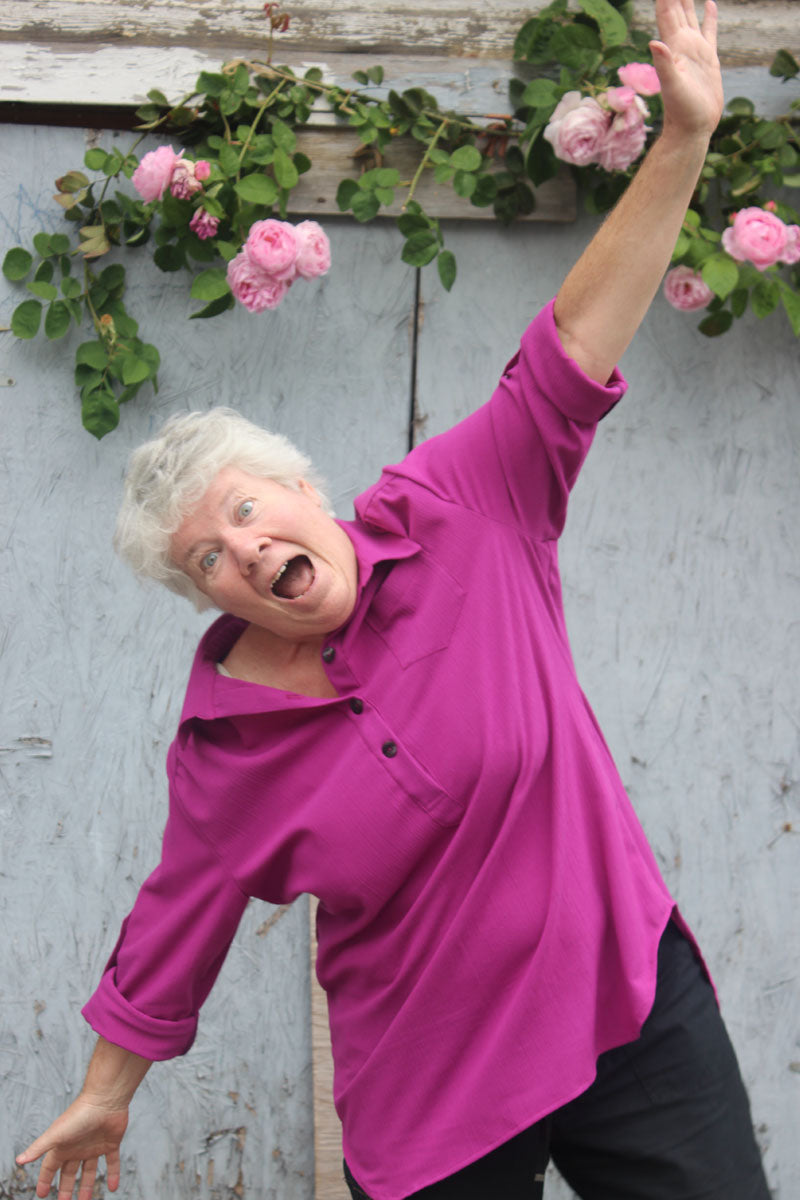 She's a goof, just like me 🙂
Final Stats
Pattern: Itch to Stich Mila Shirt
Fabric: Crinkle Rayon from Our Social Fabric
Adjustments: Lengthened by 3″