What is a Larnari, you ask?  Well, when a pattern and another pattern love each other very much…you get the idea.  In this case, the Lark Tee and the Inari Tee Dress are a match made in heaven.  I tried the Inari recently, and I loved the cocoon shape, but not the fit of the arms.  I wanted to make a knit version but didn't want the awkward arm fit issues, so I decided it was time for some matchmaking!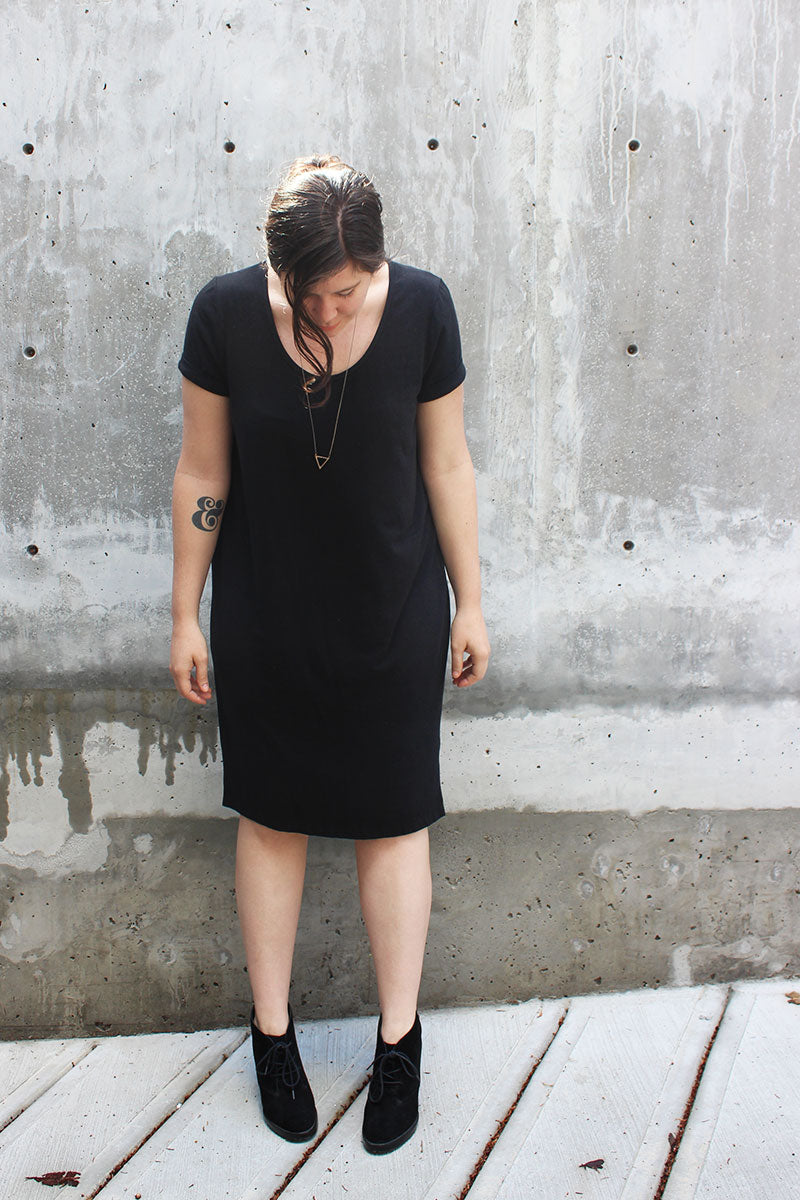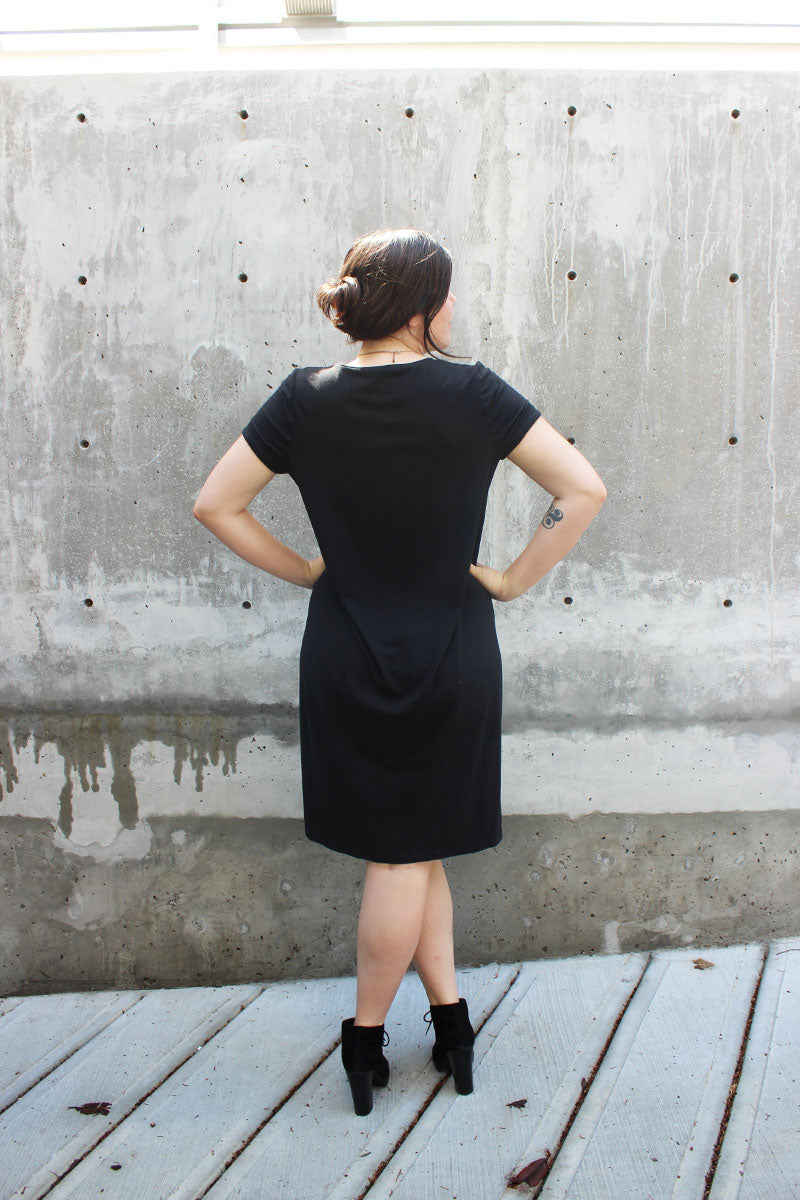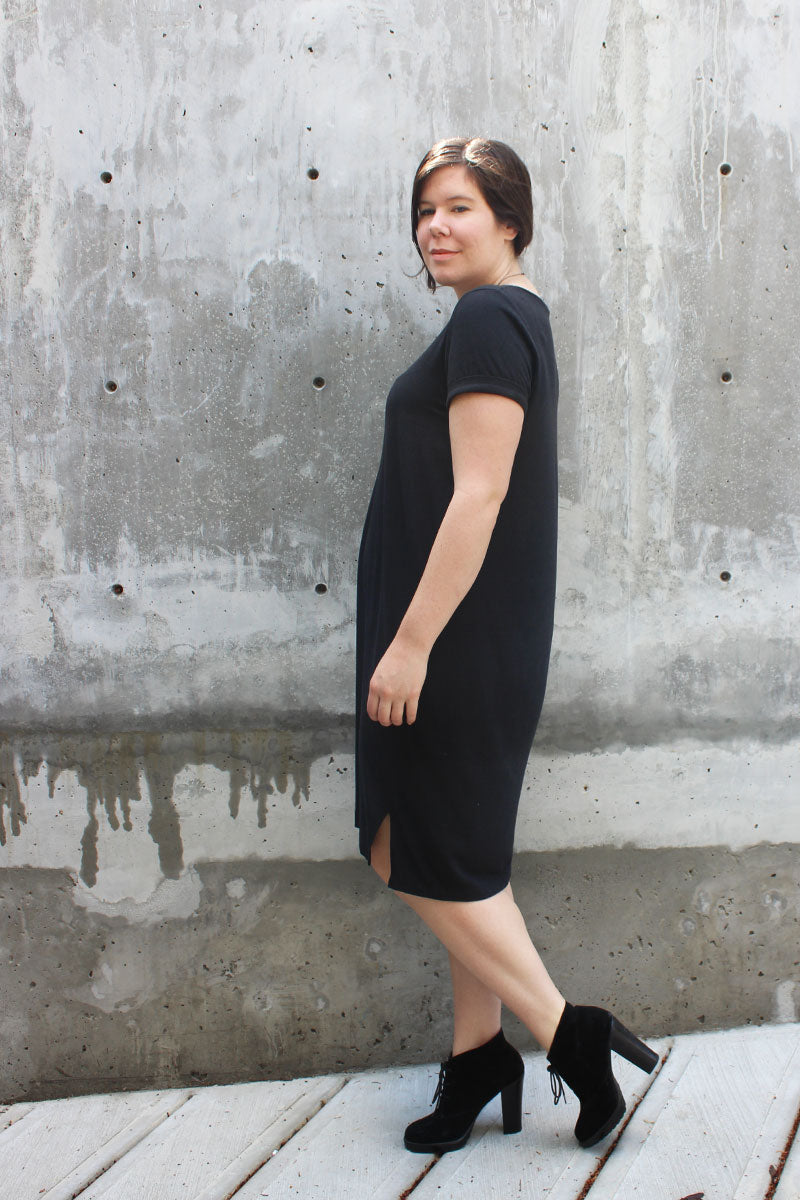 The Lark tee from Grainline Studio is my go-to t-shirt pattern.  I love the fit, length, and the fact that it offers 4 different necklines and 3 arm variations.  For this mashup, I used the scoop neck bodice and the cap sleeves.  To combine these patterns, I simply traced them both onto a new sheet of paper and blended between the two at the armpits. I used the top of the Lark from the sleeves up, and the bottom of the inari from the armpits down.  I also deepened the scoop of the neckline on the Lark, check out the images below to see what I did.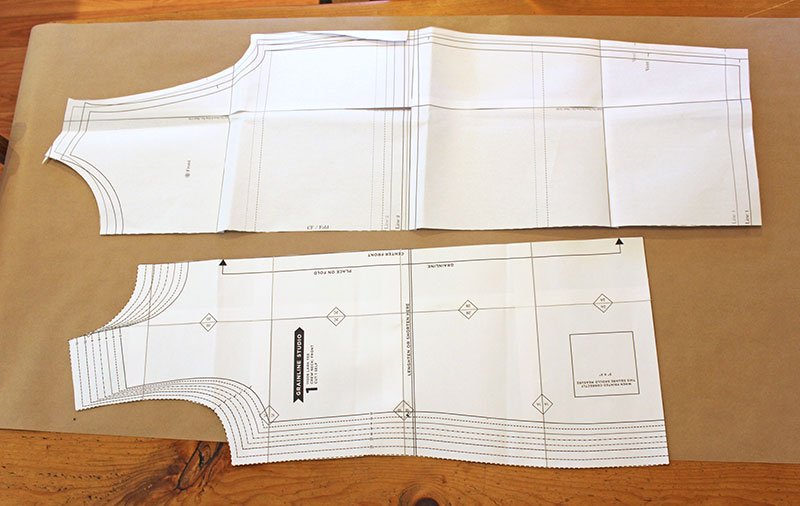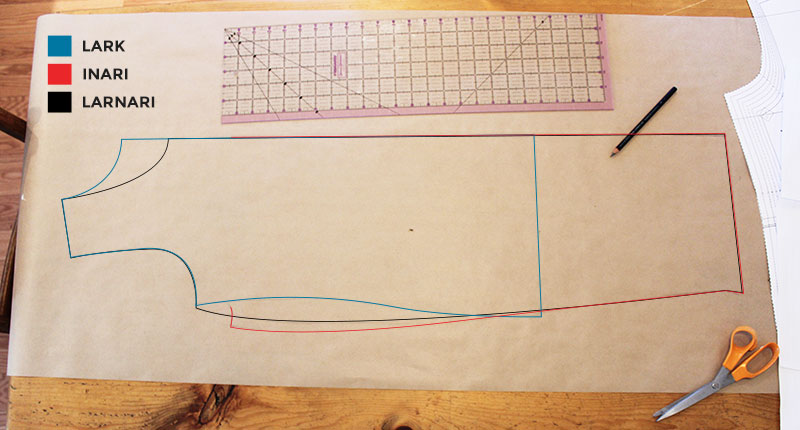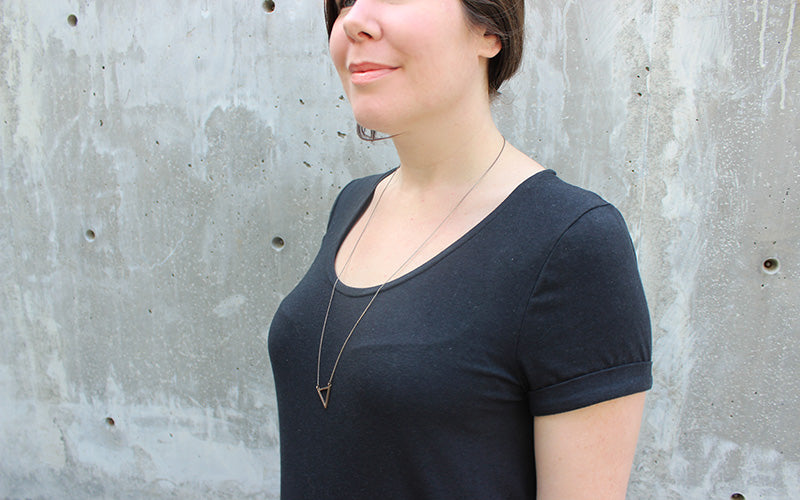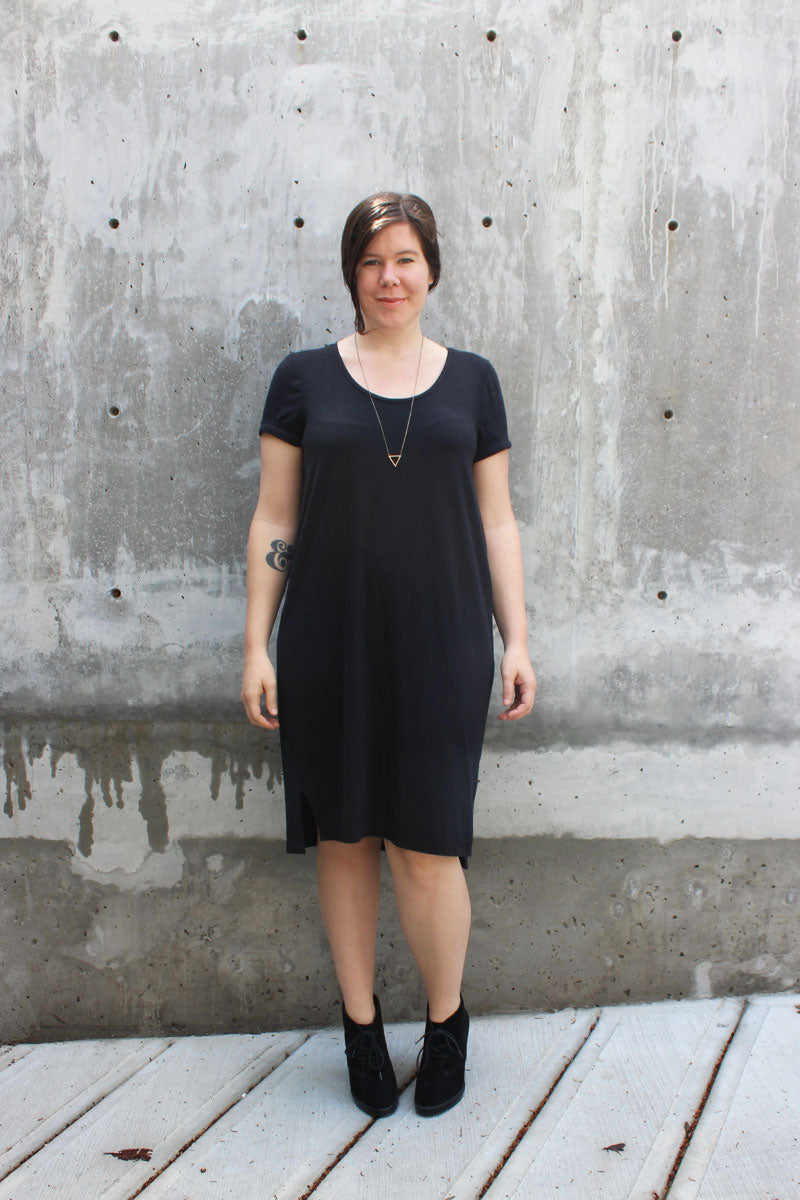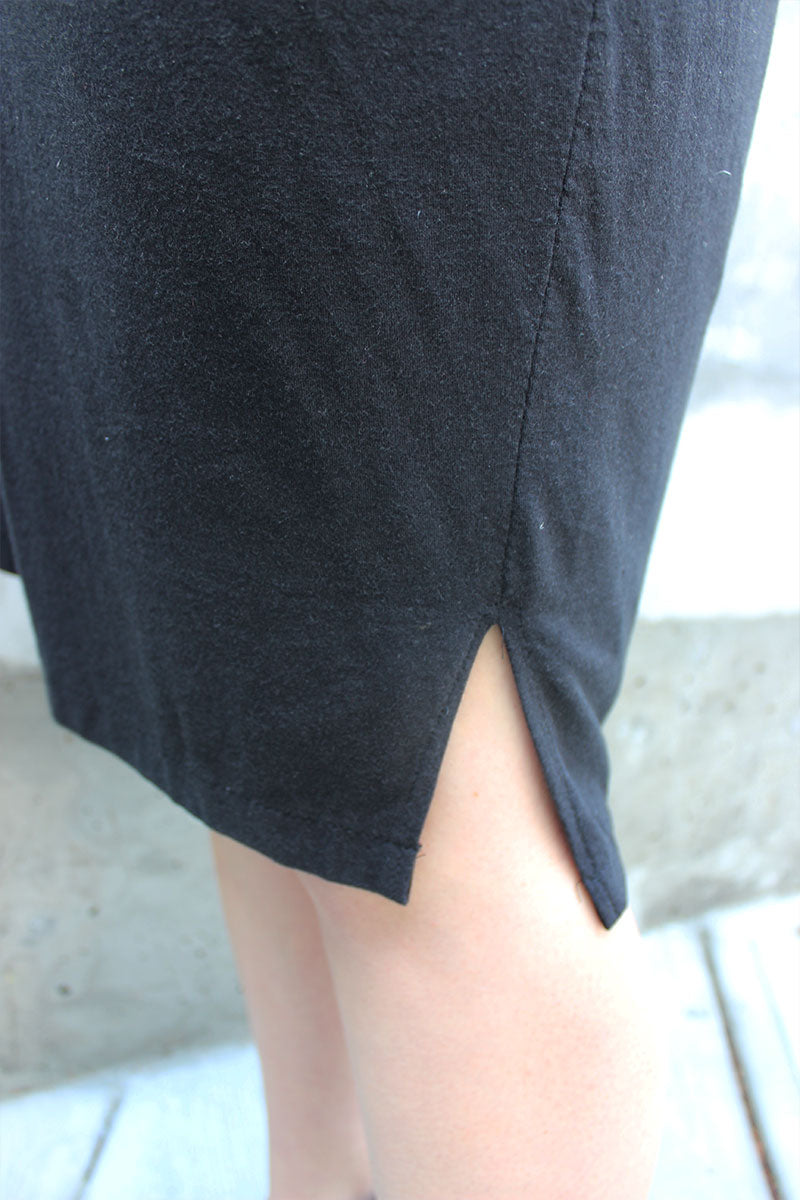 The result is tee-dress perfection.  I got the fit of the Lark in the shoulders and arms, with the cocoon shape of the Inari down below.  I still added the cuffs to the arms like the Inari has, but used the neck binding from the Lark pattern.  I also added some length to the pattern because my first Inari was a bit short. I made this in a stretch jersey rayon blend, thick enough to show off the shape without being too hot to wear during summer.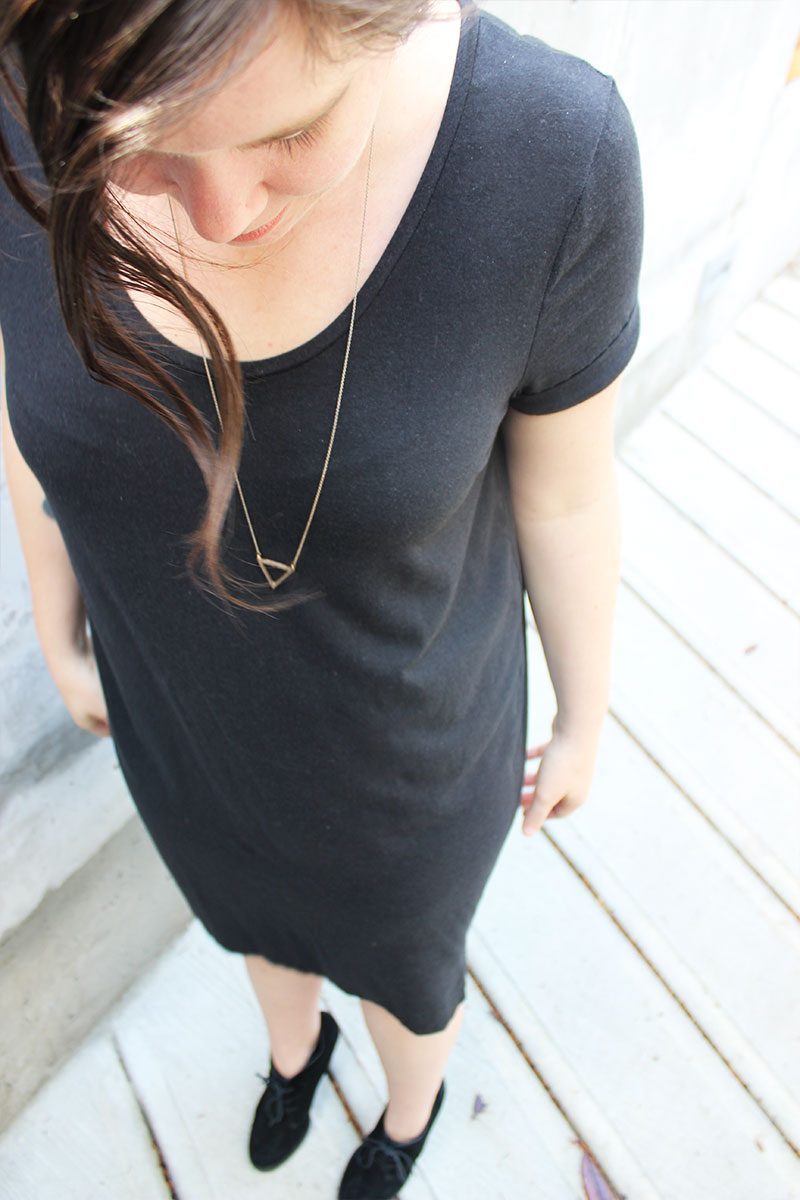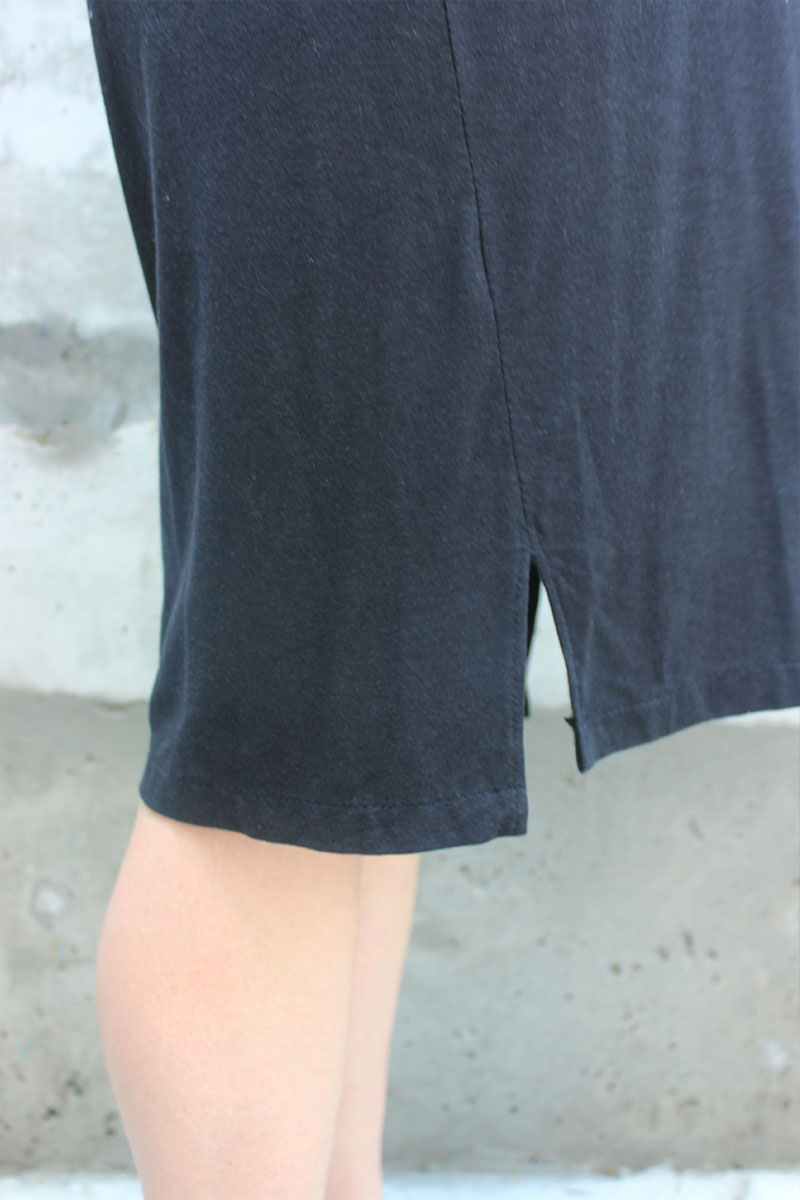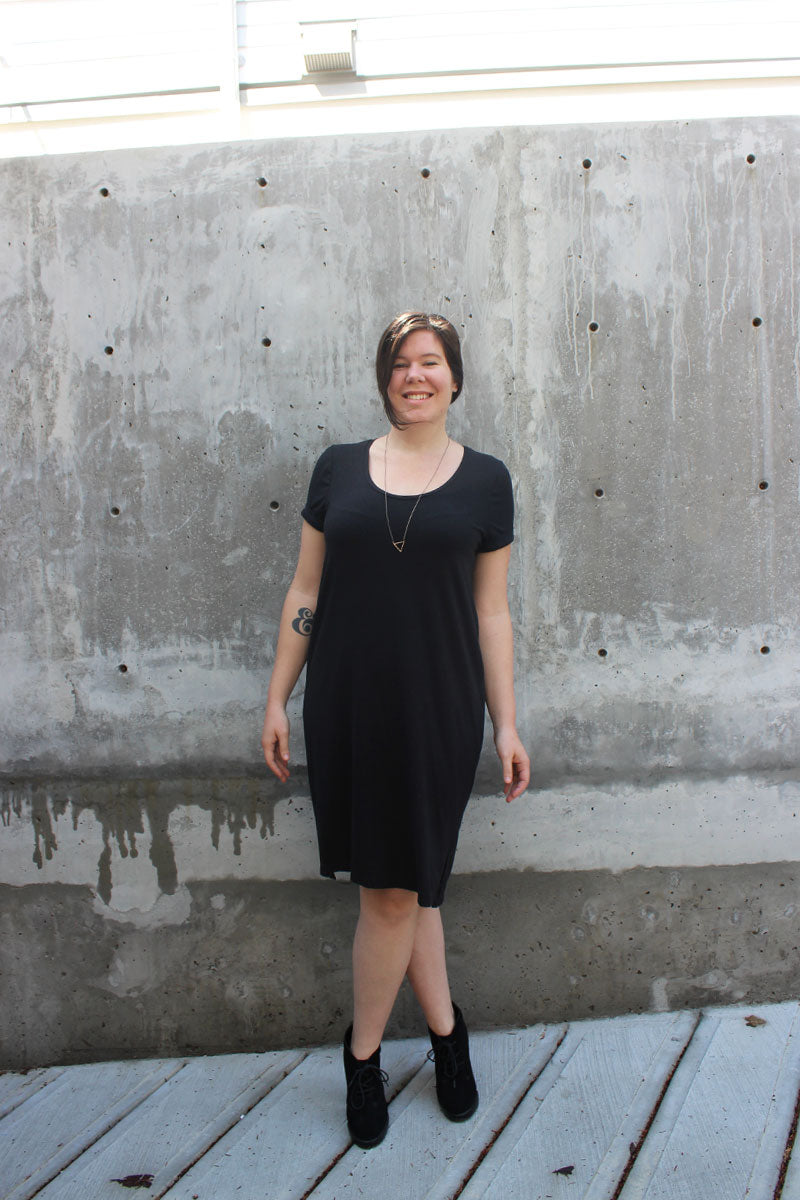 Needless to say, this dress is insanely comfortable, I can see myself wearing it once a week just because it is like secret pajamas.  It was so easy to make with my serger, it took under an hour to put together.  Also, aren't you proud of me for choosing a neutral?   I needed a black day dress, but it was hard to actually make one in black instead of of bright colour or fun print.  I'm doing it, I'm sewing for my real life, woo hoo!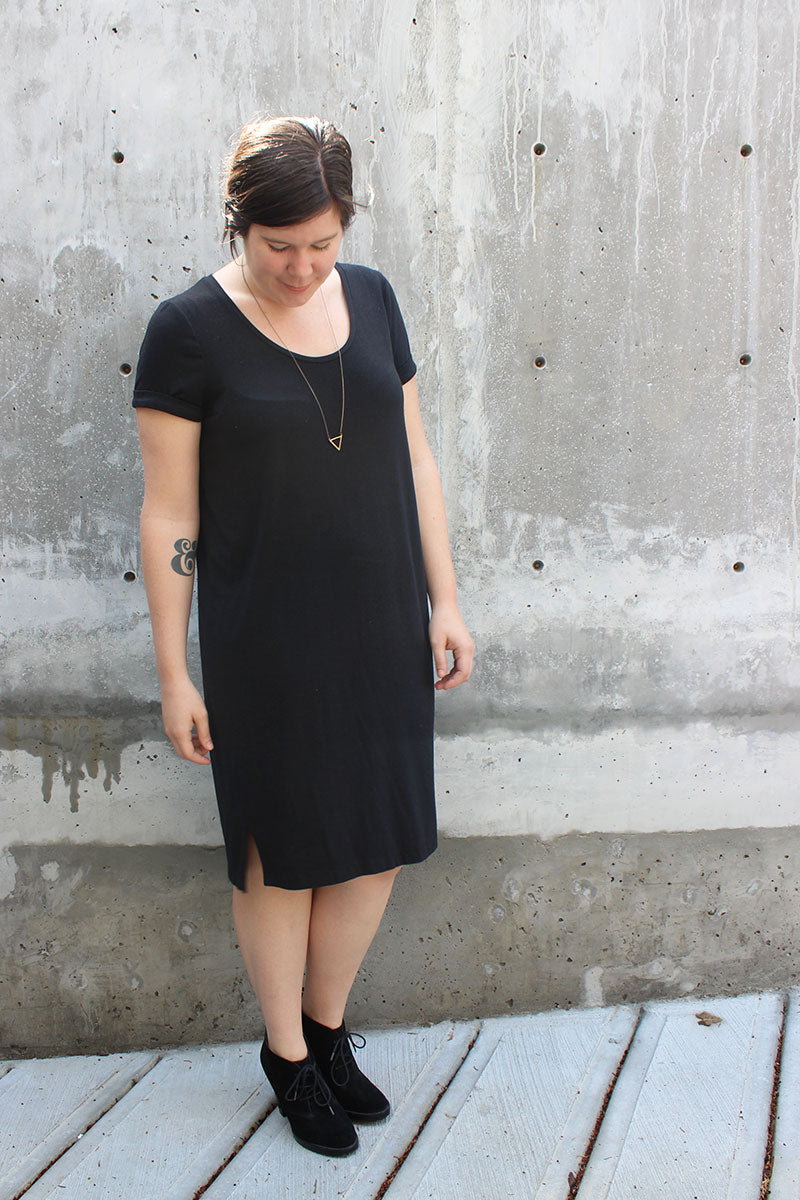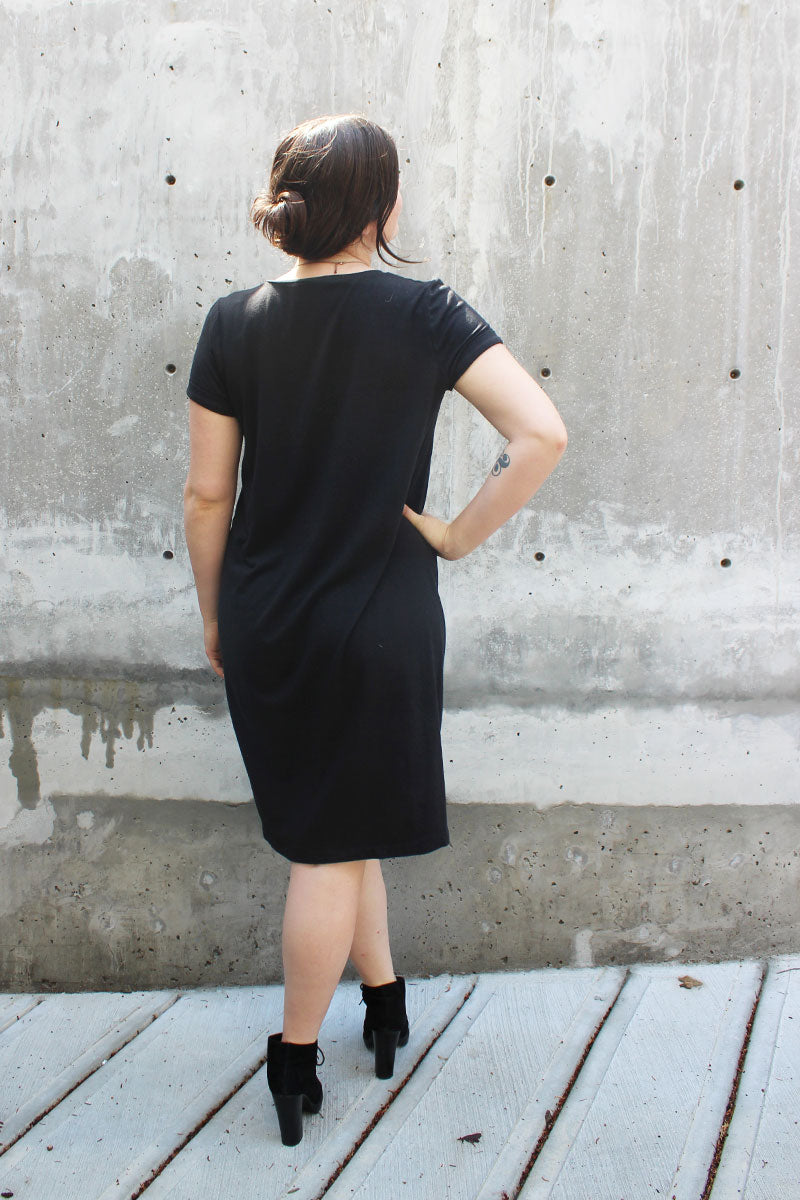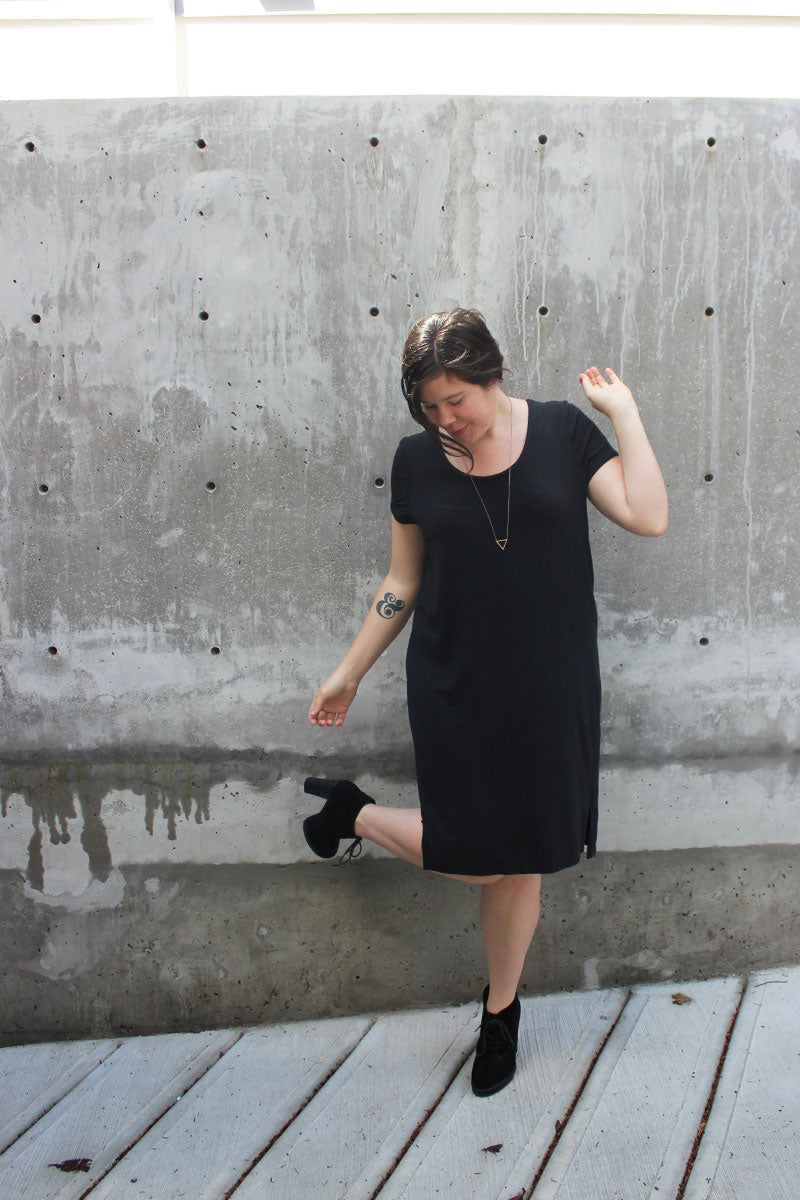 PS:  Larnari?  It sounds weird, but it is better than Inark, right?  Any other suggestions?  Larkinari? Sorta like Labradoodle? ha!
Final Stats
Pattern(s):  Mashup of the Lark Tee and Inari Tee Dress
Fabric:  Rayon Jersey from Dressew
Time: 50 minutes (not including pattern drafting and fabric cutting time).