One of my favorite things about summer is, of course, being outside!  I love biking & walking as well as baseball, frisbee, or just picnicking in the park.  Cute summer dresses are great, but not always the most practical attire for such activities.  I need an outfit that I can run around in, you know?  I designed my upcoming pattern, the Winslow Culottes, to fill this role in my wardrobe and I could not be more pleased.  I love wearing these on my sunny adventures!  They can be made at any length, but today I want to show you the shorts version.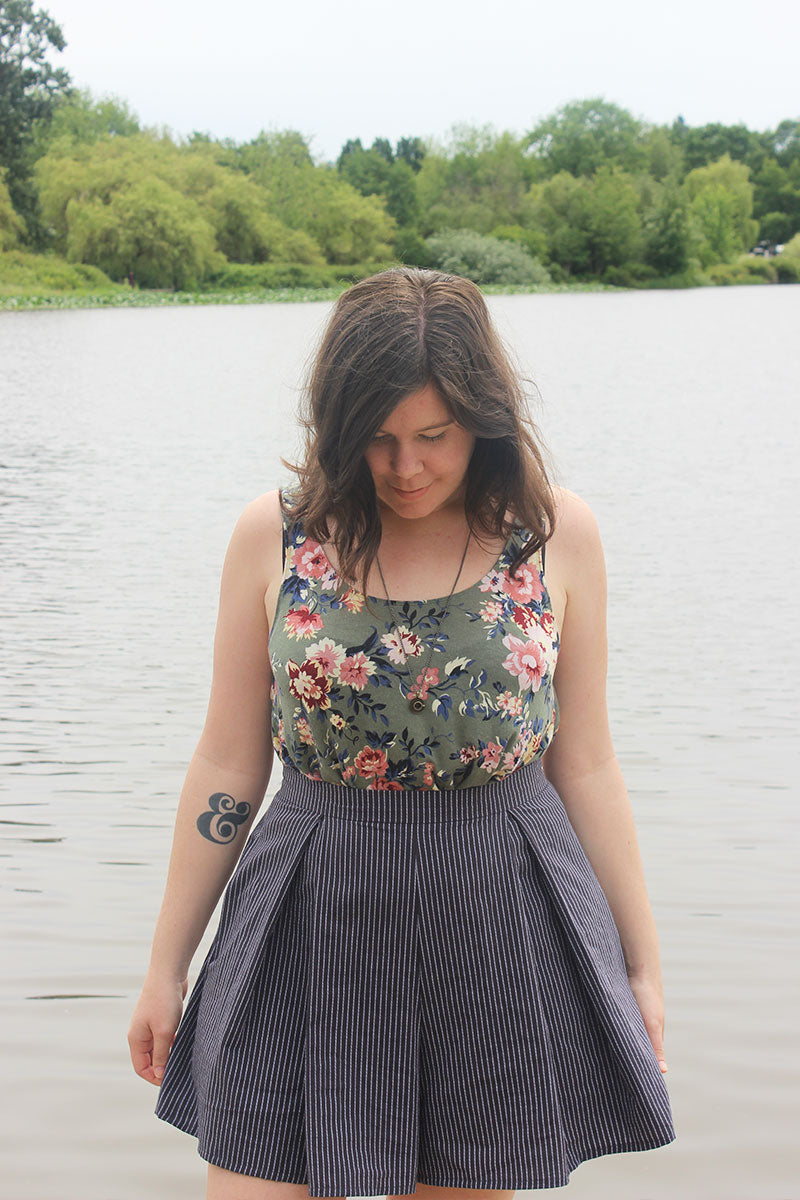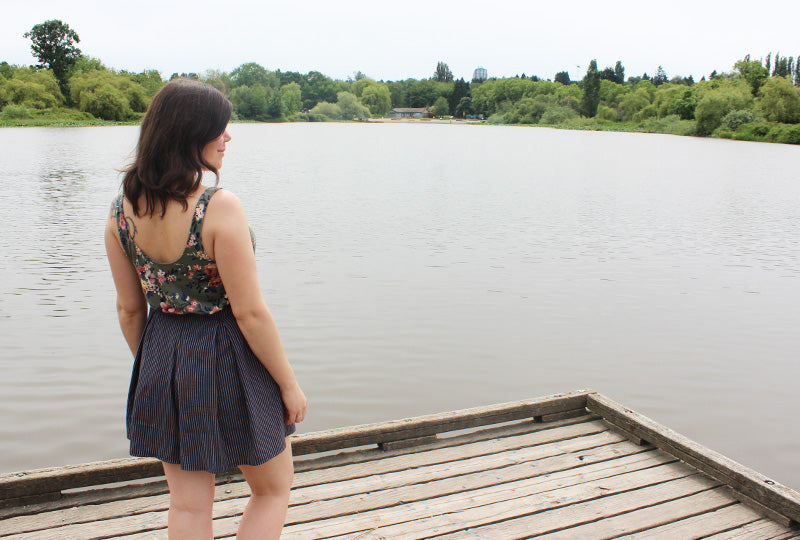 I know that showcasing a pattern before it is available is not the norm, but I have never been one to do things the conventional way.  I'm so pumped about this design that I want to shout from the rooftops!  I also want to show off the different views, so when the pattern is released you have lots of examples to help you decide if you want to buy, and which view you might like to make!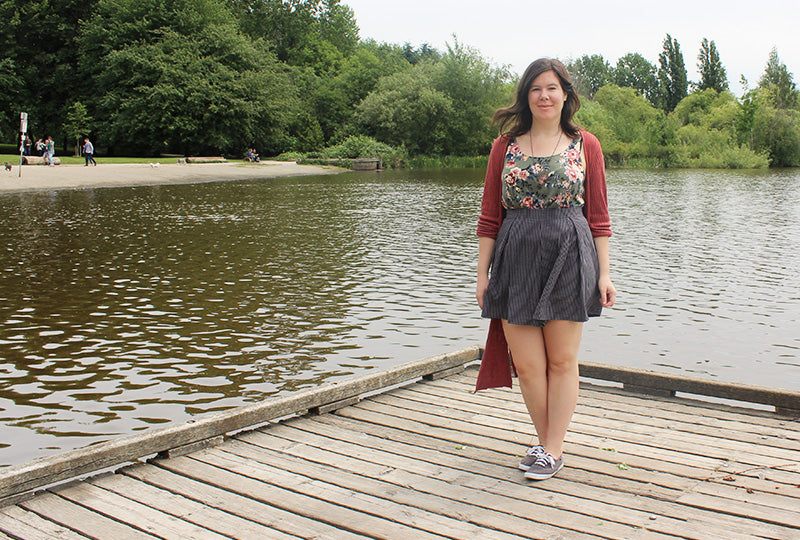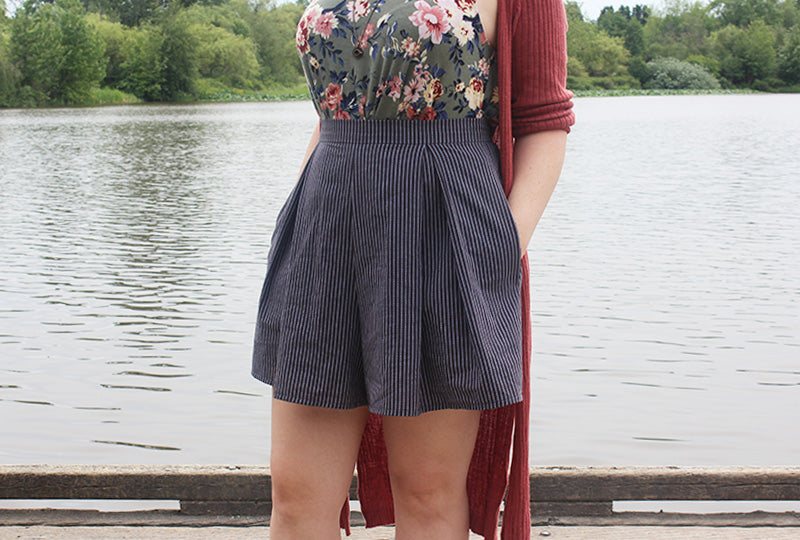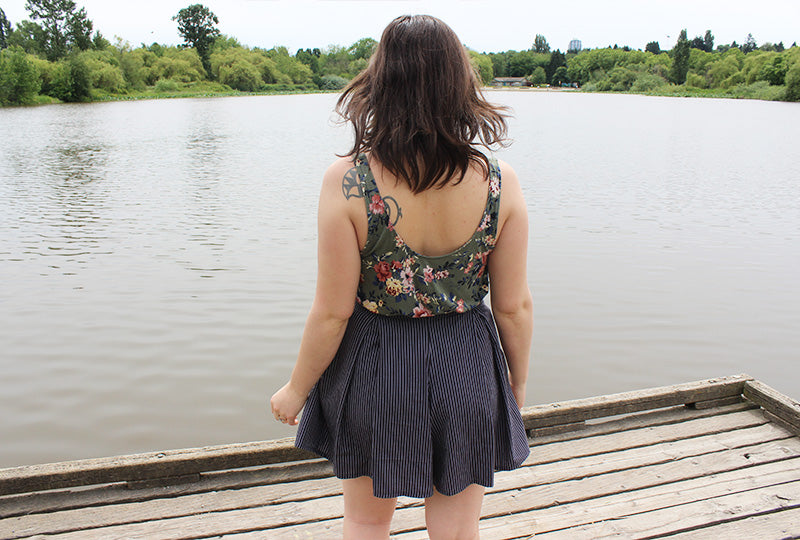 For this version of the Winslow Culottes, I chose a medium weight cotton with a subtle stripe.  The stripe actually has really cute diagonal lines running through it, making it a tad nautical, which I love. In the cotton fabric, this pattern has great body.  The deep inverted box pleats ensure plenty of ease at the hips, so you won't have any issues moving around in the these beauties!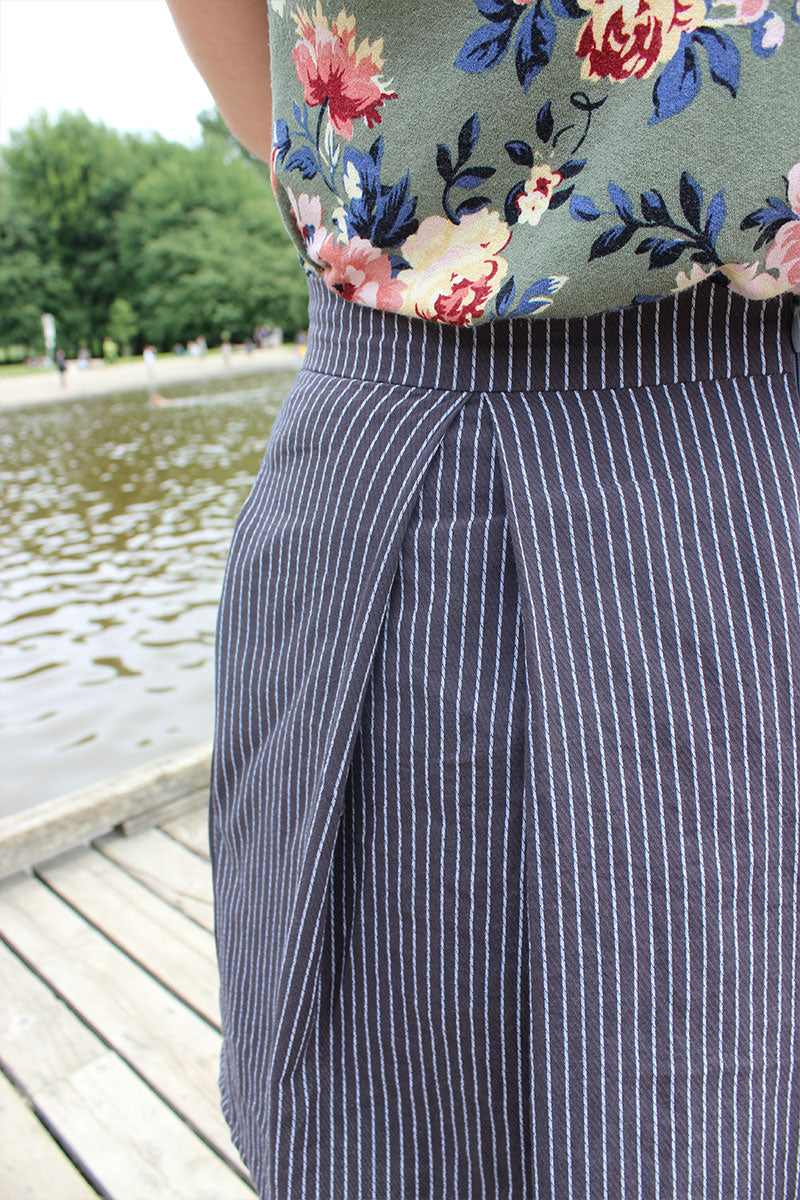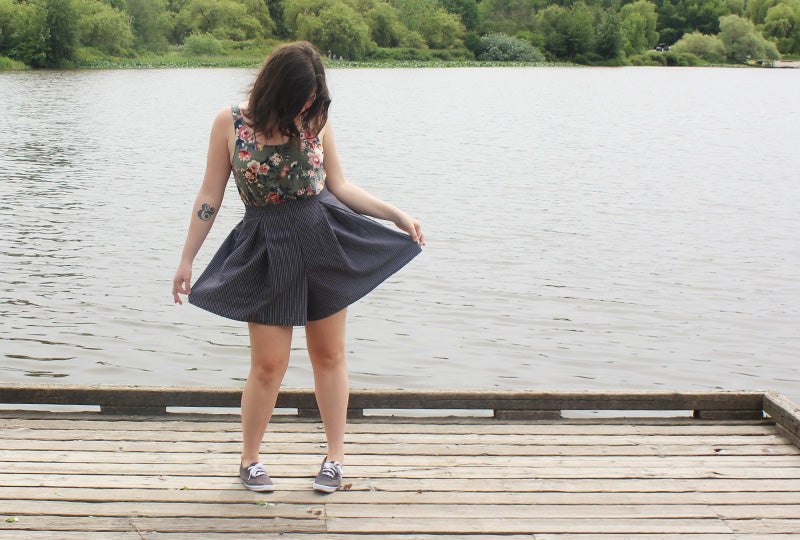 One of my favourite things about the design of the Winslow Culottes is that the side seam and hem are straight.  This means that you can use a horizontal or vertical stripe without experiencing any distortion of the print.  The same goes for plaids or other repeating patterns!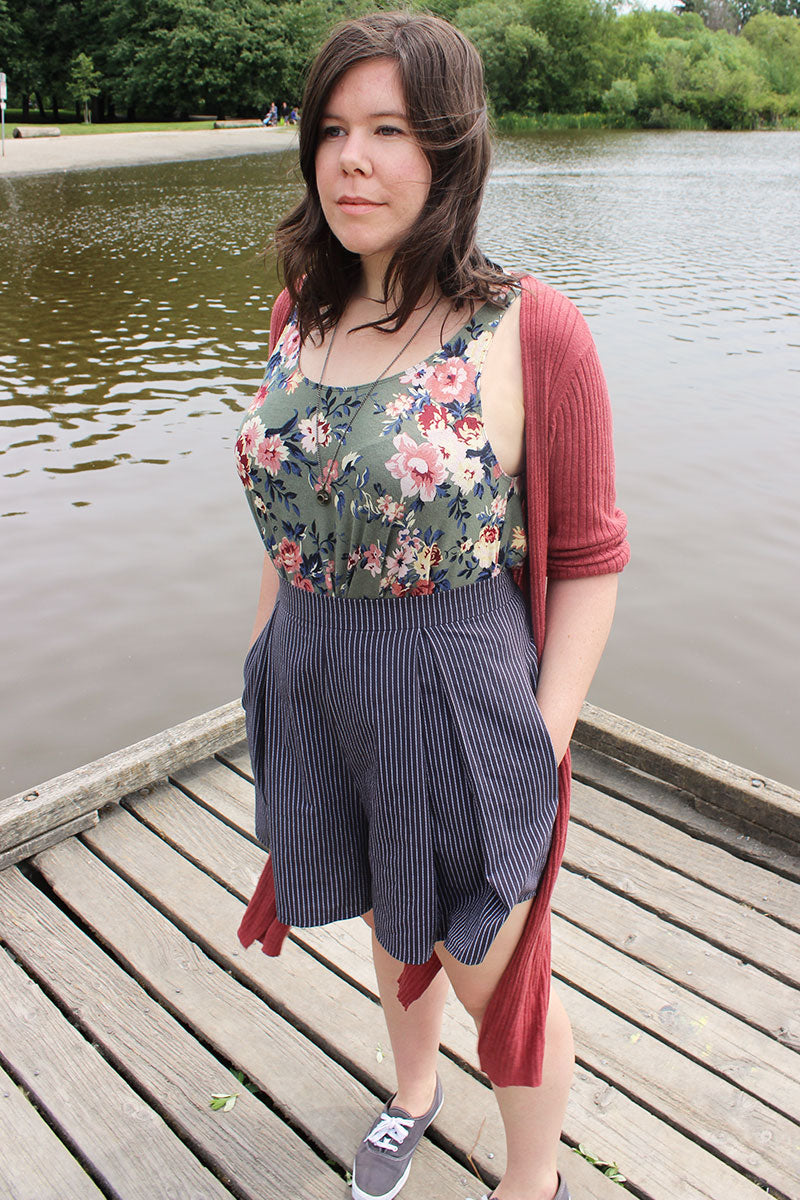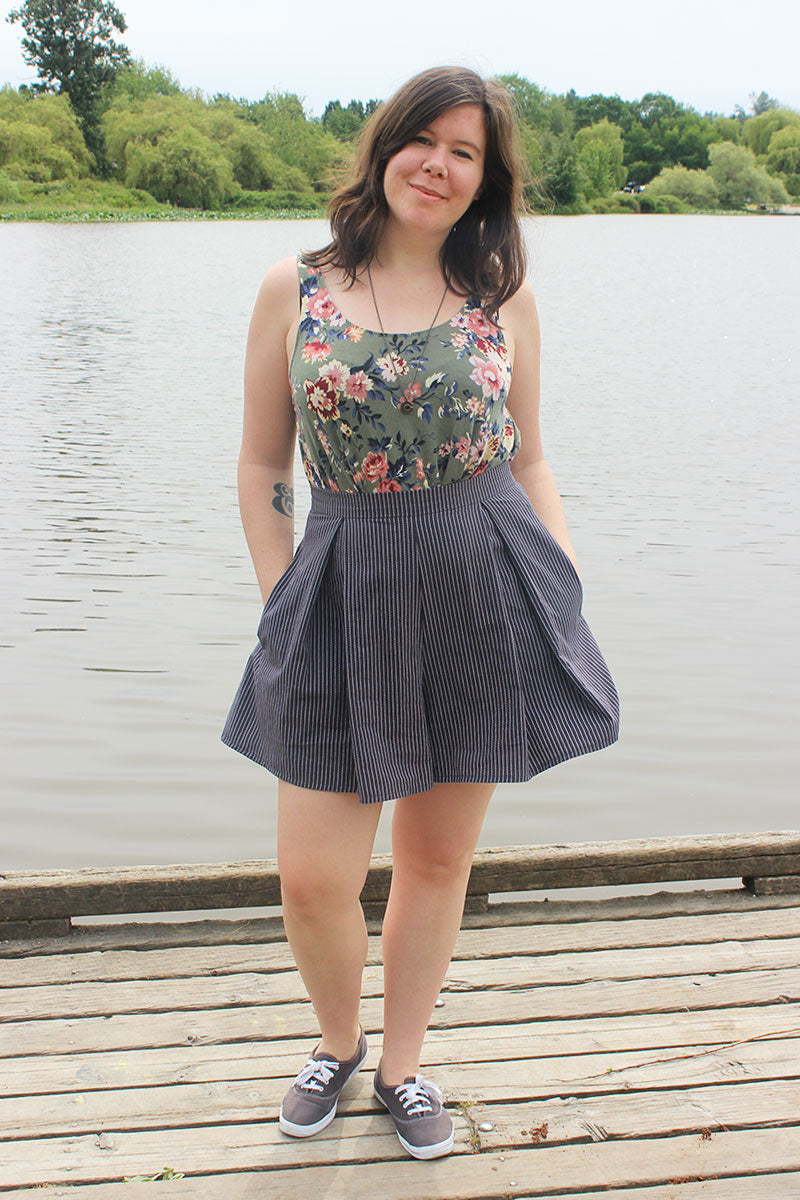 Of course any garment designed for an active lifestyle requires pockets!  Inseam pockets are well hidden in this design, thanks to the fullness created by the box pleats.  I love deep pockets so don't worry, you can fit your giant smartphone in here, no problem 🙂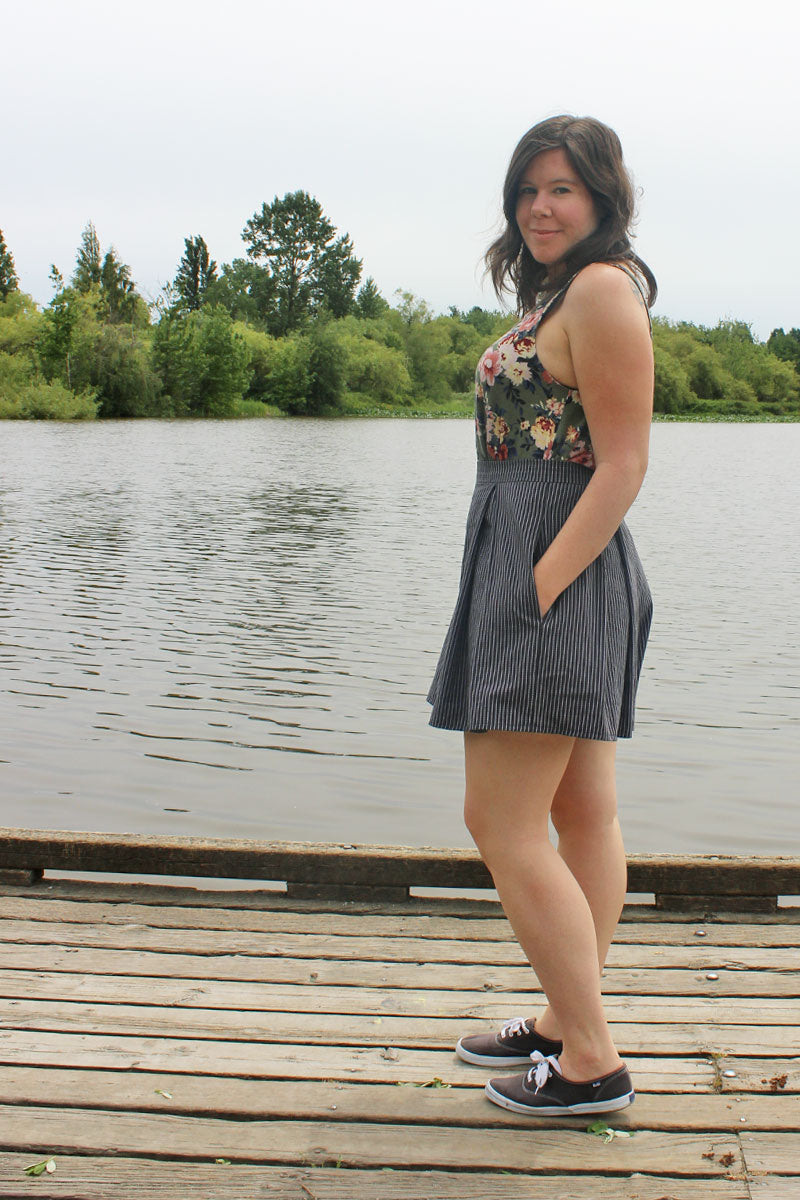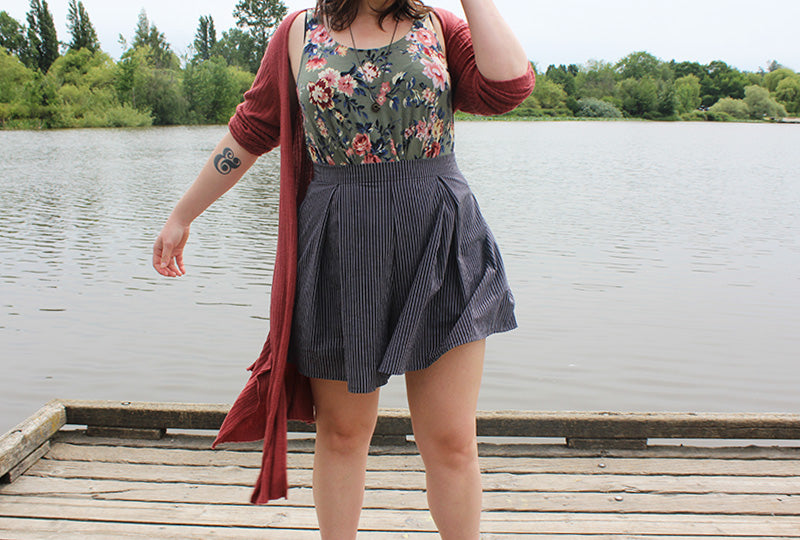 I hope you love the look of these as much as I do! I look forward to sharing the other views of this pattern with you in the coming weeks. My testers are just getting started and they are really excited too. 🙂