Nothing beats the heat like a gorgeous, flowy dress, right?  This is by far my new favourite thing to throw on.  Comfortable and chic, who could ask for more?  This is the Papercut Patterns Sway Dress, a gift to me from my sister.  Thanks, Tracy!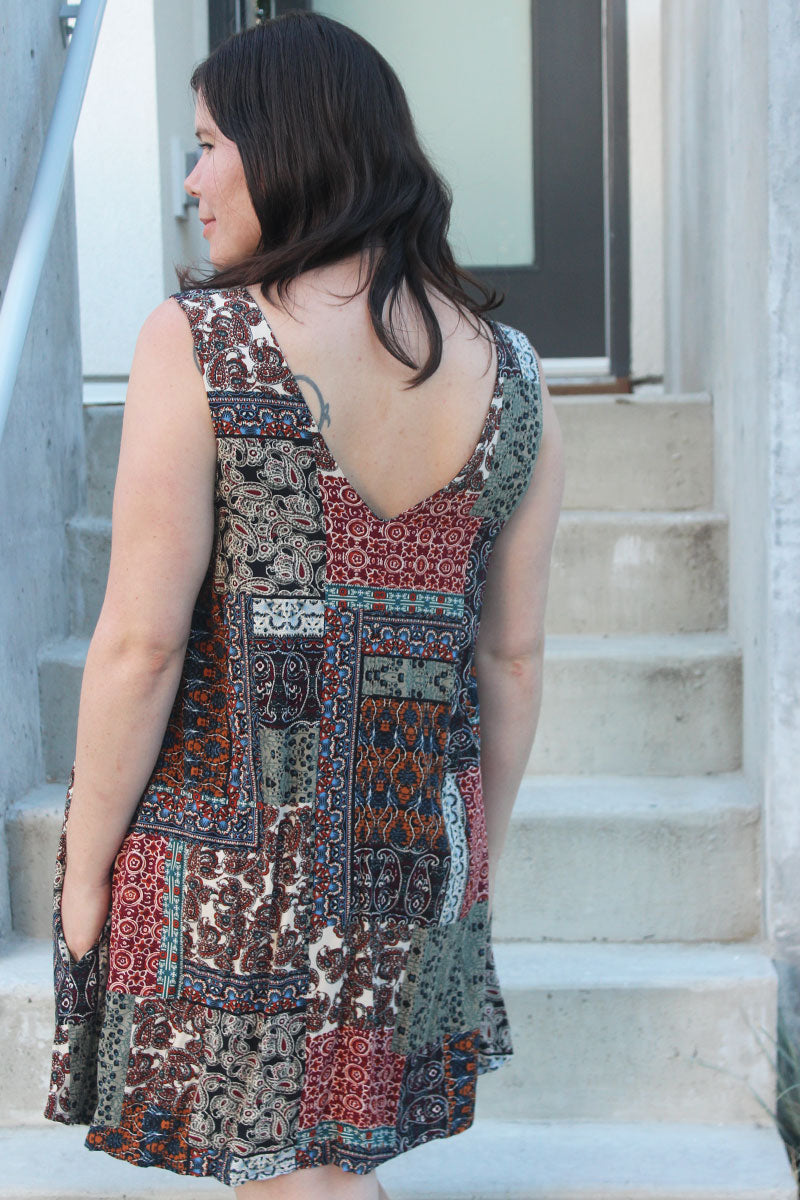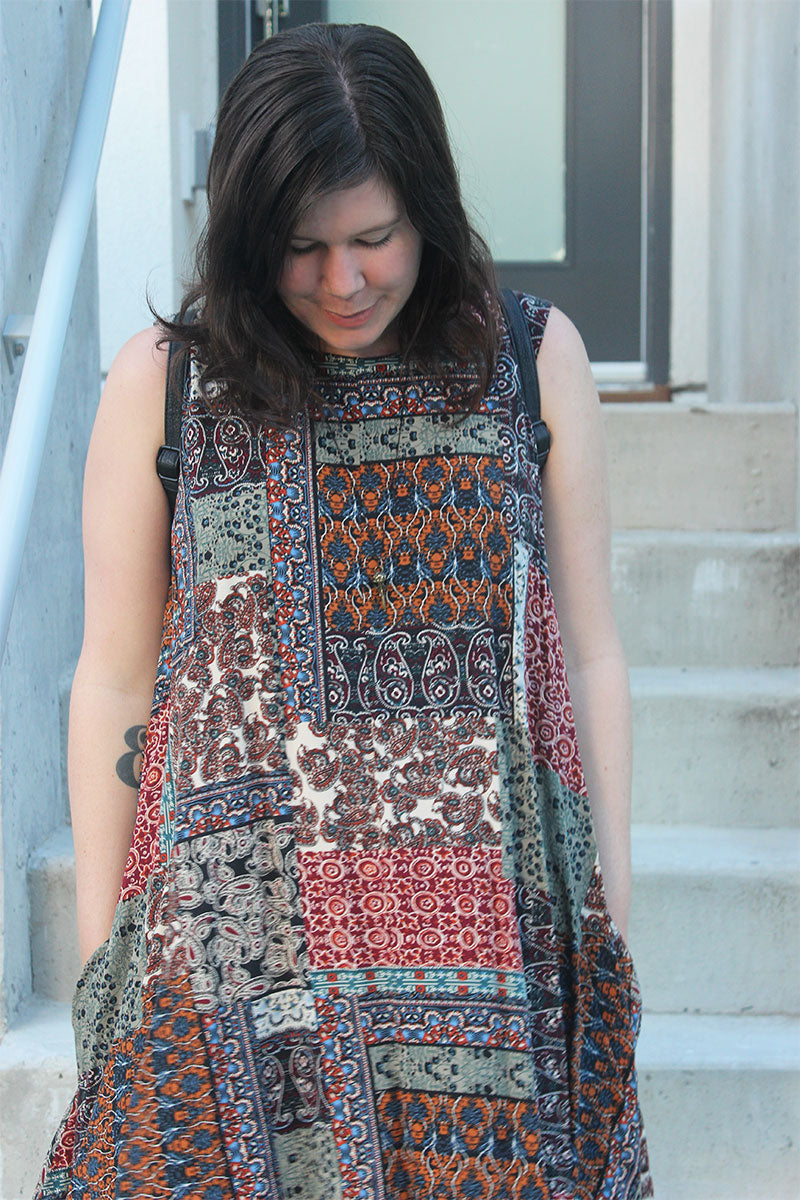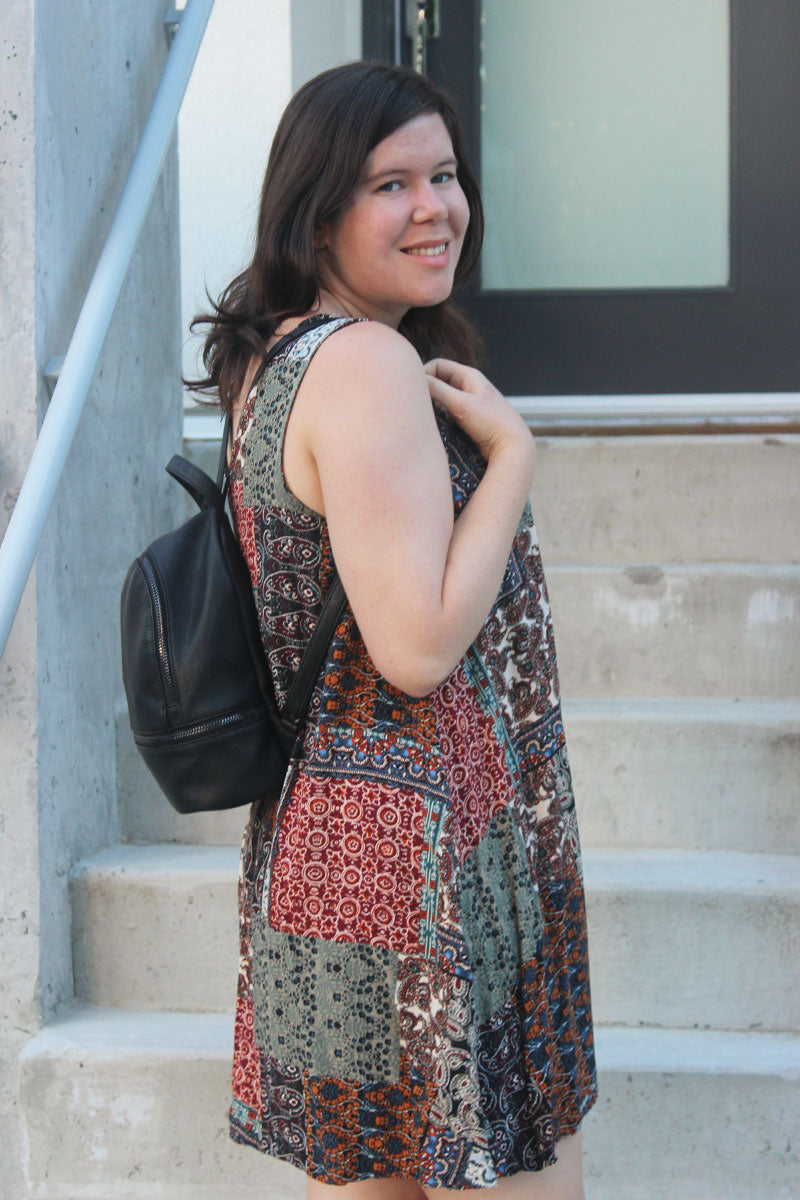 The Sway dress has been a popular pattern in the indie sewing scene for some time now.  I am always swooning over new versions of this dress, and I am so happy to finally have my own!  I made view A and I added the pockets, because, well, pockets!  I also made the waist tie so I could tie it if I wanted too, even though that is intended for the longer length.  I think I will make the longer length next time, but I like the short look for hot days and think it will look great with tights and boots in the cooler months.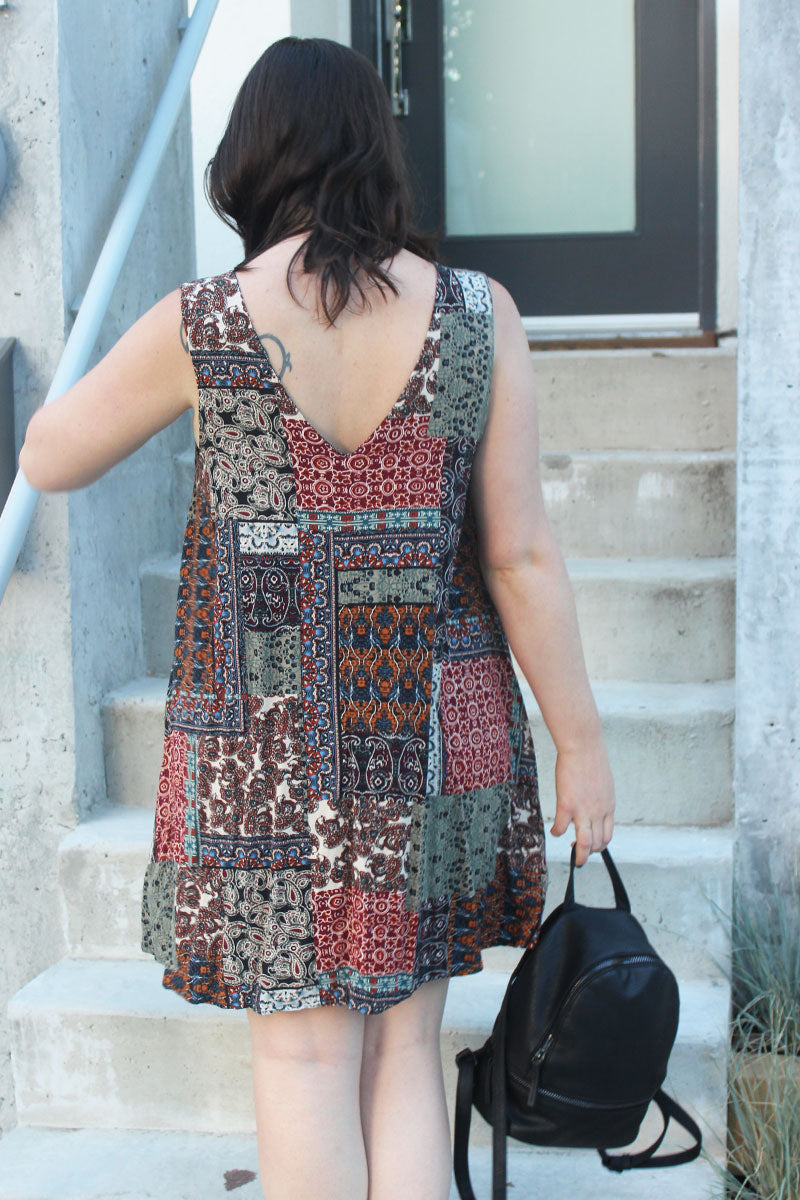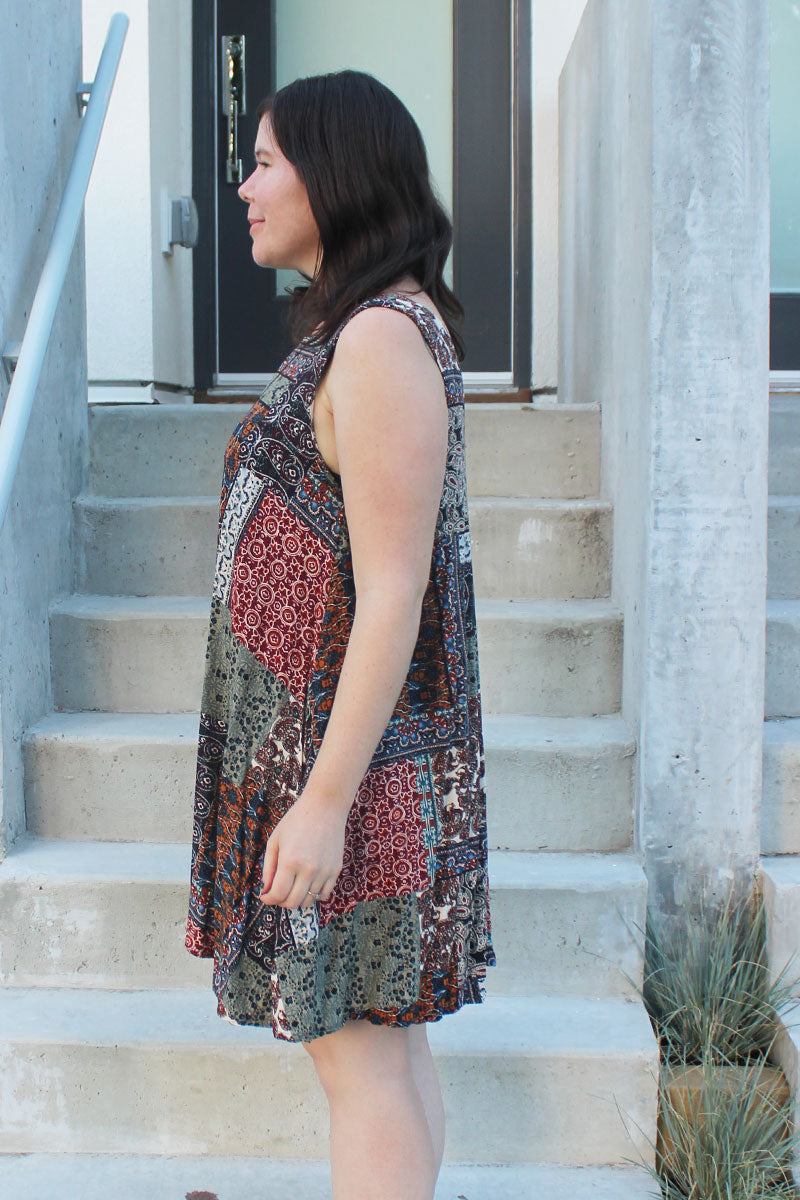 This is a very simple pattern, and could be replicated using a basic bodice block pretty easily,  The style is called a 'trapeze' because of the way it swings.  Check out this tutorial on making a trapeze dress to give it a go. One of my favourite things about this pattern design is that is is reversible!  No bust darts are needed because of the tent shape, and the pockets are in-seam, so it can be worn either way!  I really like it both ways, but for the photos I decided to wear the V in the back.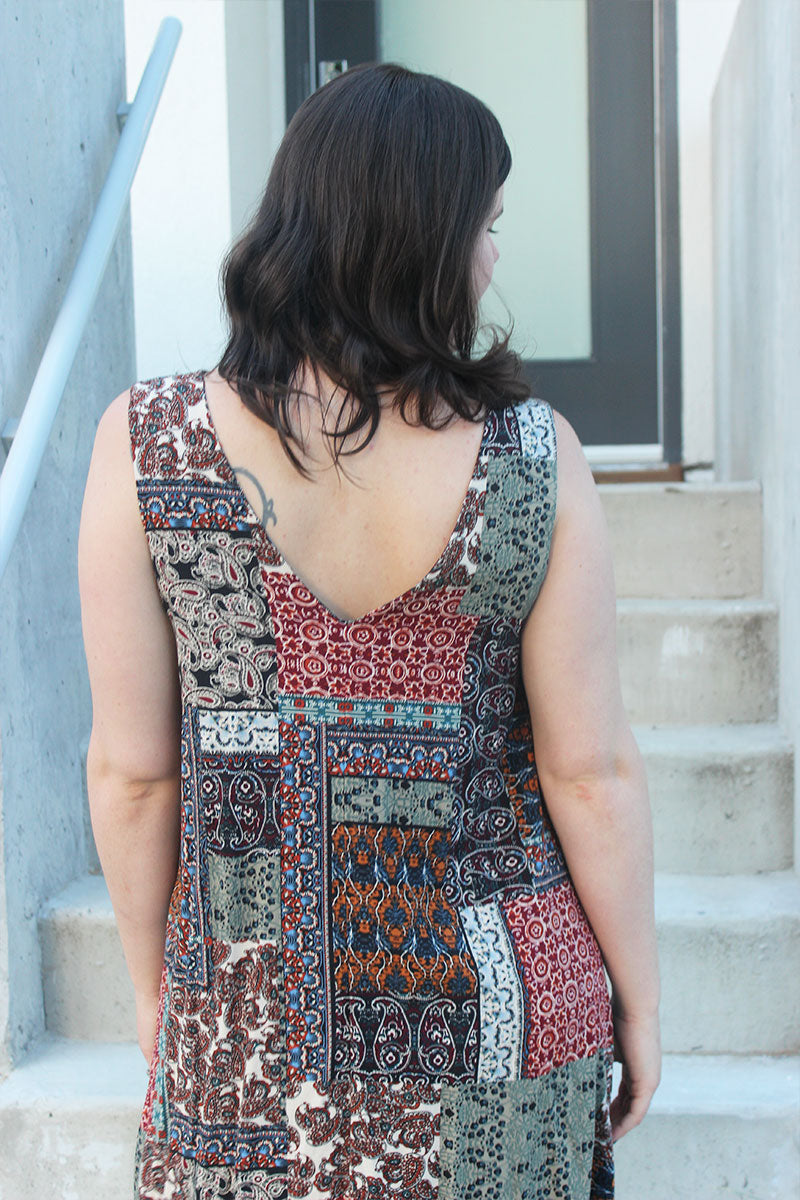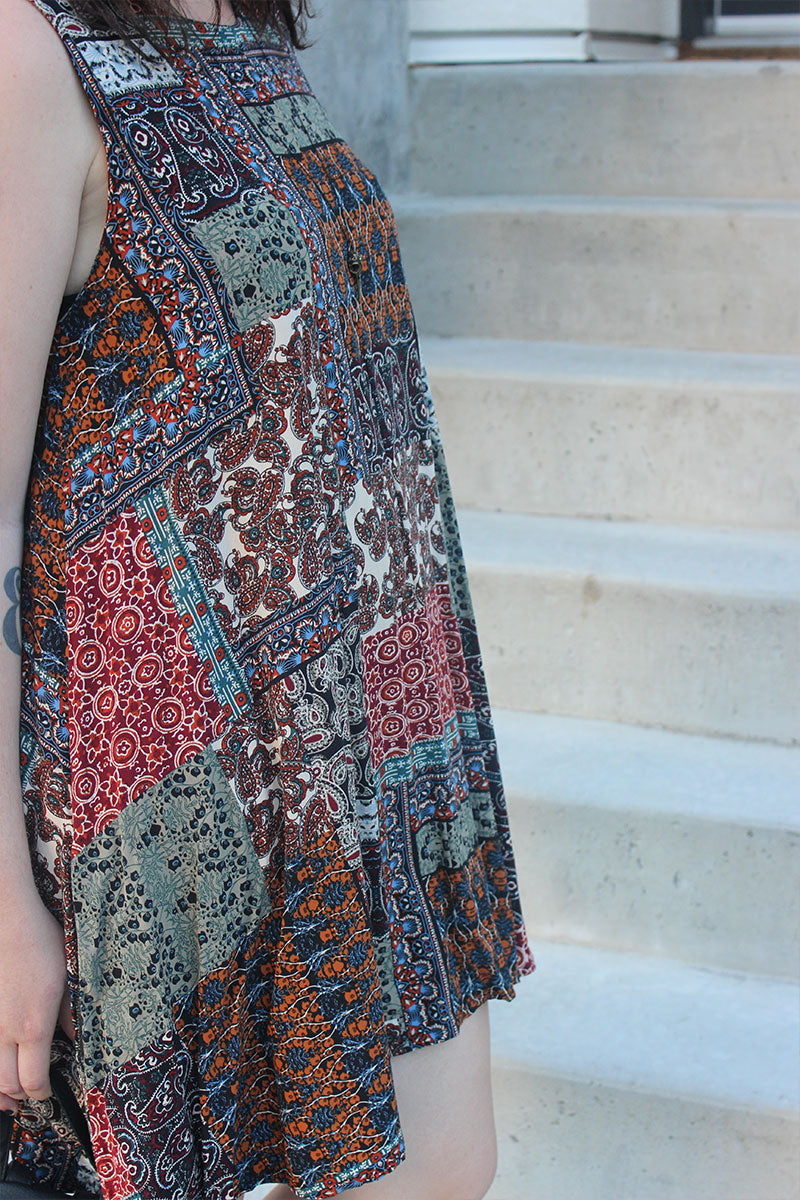 The effortless bohemian vibe of this dress is all due to this gorgeous viscose poplin print.  This fabric is from Blackbird Fabrics and was a steal of a deal at $5.75 a 1/2 meter!  I wish I had bought more because it is so lovely and soft. The drape is perfect for this style of dress, it looks great both with and without the waist tie.  I was photobombed during this shoot, I guess that is what I get for taking pictures right in front of people's apartments!  I laughed so hard when I finally noticed what they had been doing – can you spot it?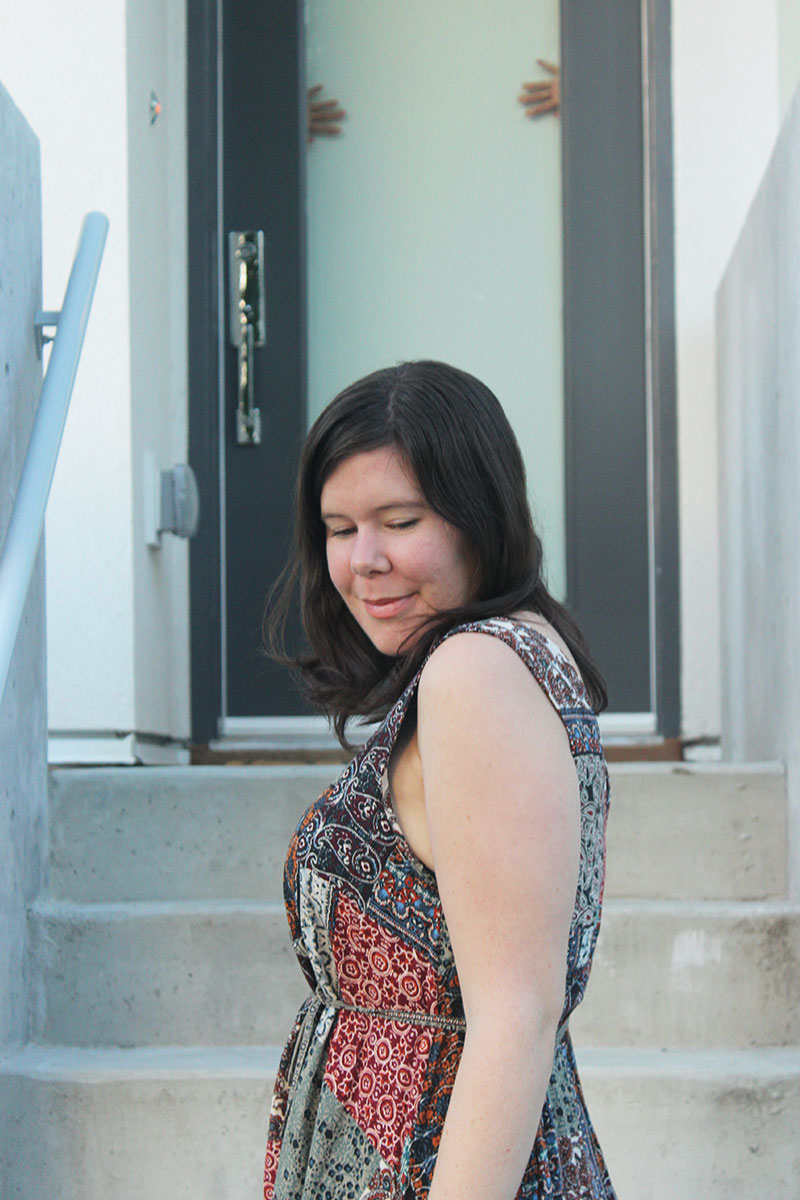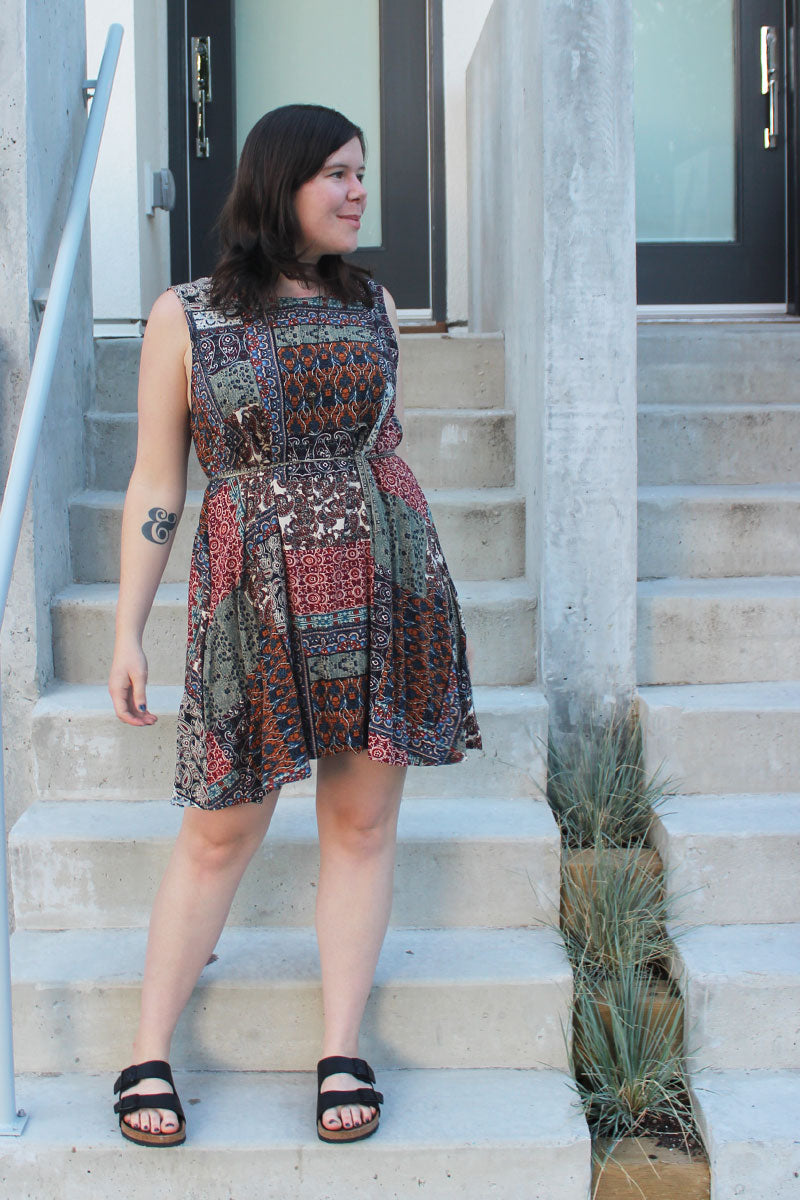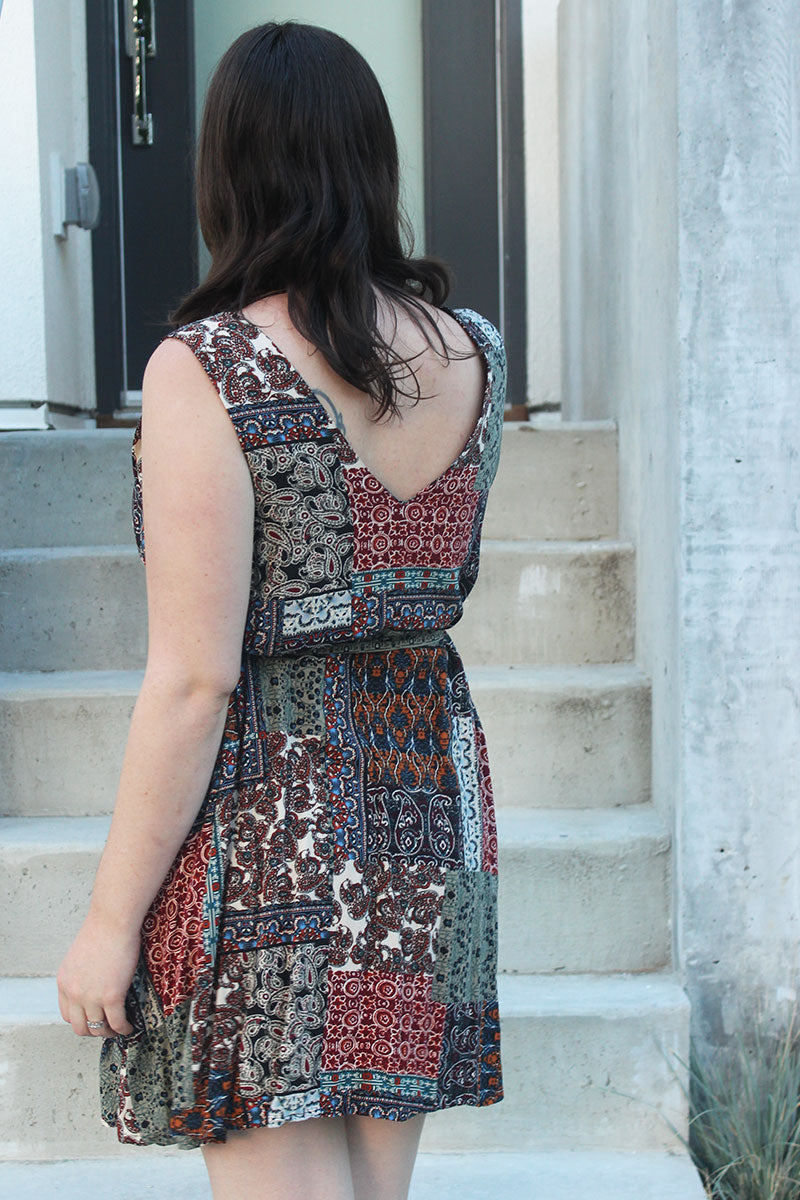 Sometimes I think twice about buying patterns because of the simple shapes, do you?  I am grateful to have received this pattern as a gift, because I was on the fence but am so pleased with this make.  The printed version of Papercut Patterns are SO nice!  All made from recycled materials and a true joy to unpack and use.  It really made the experience fun and I will definitely be ordering from them again in the future. 
Final Stats
Pattern: Papercut Patterns Sway Dress
Fabric: Blackbird Fabrics Viscose Poplin
Alterations: None
Notes for next time: Make it a couple inches longer at least, raise up the pocket placement, possibly raise the armscye depth.