This blog has completely changed my life.  Over the past year I feel I have grown so much, made hundreds of new friends all over the world, and discovered what it feels like to be passionate about something.  Like, really, really passionate.  

I've had many hobbies and interests over the years, and I enjoy doing a lot of different creative things. I play guitar, I cook, and I like to draw and paint to name a few.  With all of these pursuits, I have wished I could be better.  I wish I had the time, energy, and motivation to be amazing at illustration like so many artists I follow, or to be effortless on the guitar like all the youtube videos I see. It is not just a desire to be good at these things, it's a desire to want to be good at them.  The desire to be so passionate about something that it makes you want to leap out of bed in the morning.  Something that brings a smile to your face just thinking about it, something that you can do for hours without even noticing a second going by,  Sewing is this 'something' for me, and I am so happy to celebrate the first birthday of Helen's Closet!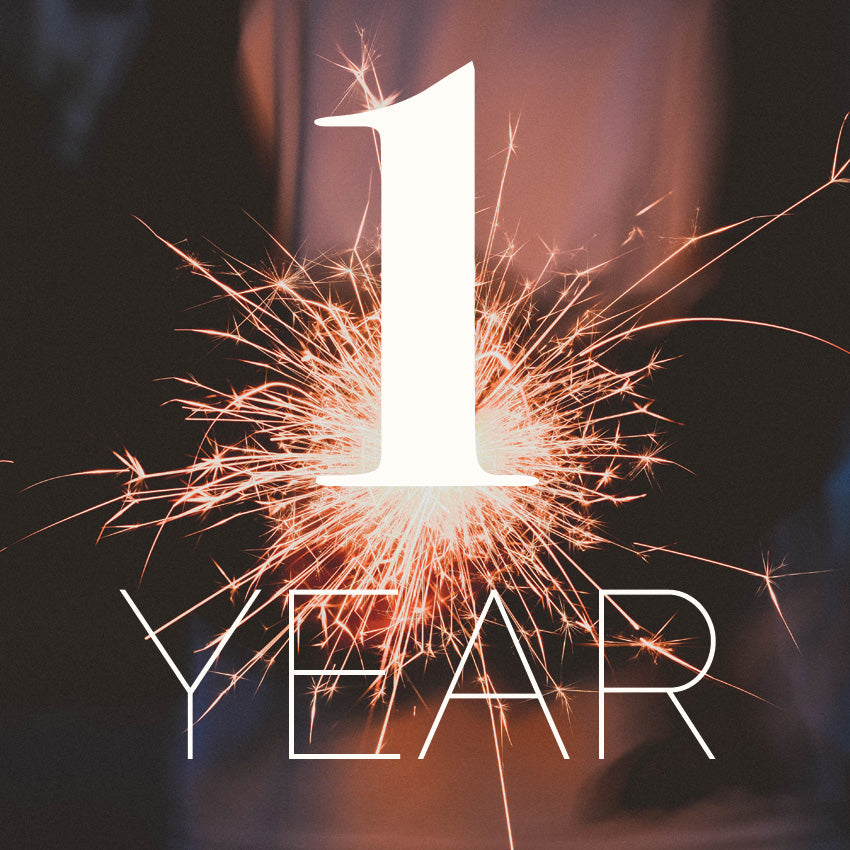 Looking Back
When I first started this blog I was SO intimidated by all the amazing makers out there.  I was also inspired, of course, but I felt extremely nervous putting my work up and sharing my makes in the same community as so many (in my mind) sewing superstars.  I decided to start the blog after stumbling upon Lucky Lucille.  Rochelle's honest and open writing made me realize that I should just go for it!   I fell in love with her Hollyburn Arrows skirt and decided that I would make my own as my very first project.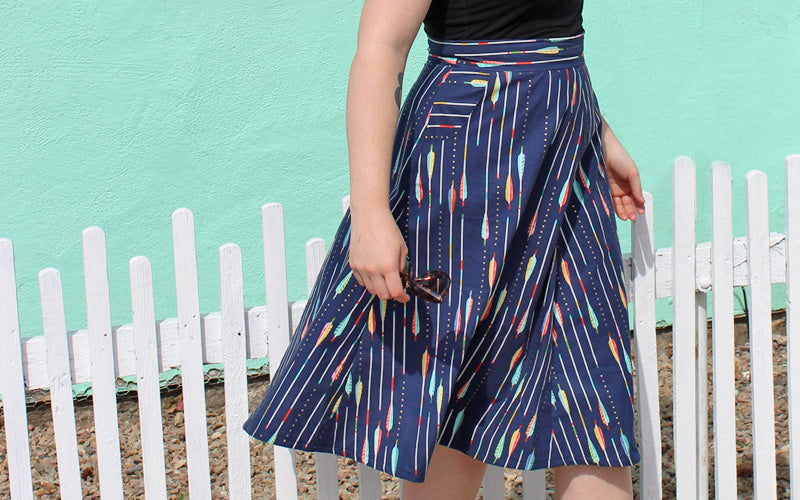 Being Consistent
Working in the web industry, I already know quite a lot about content marketing and how to run a successful blog.  My intention was not to 'market' necessarily, or get hits or make money from ads, but to provide a great experience to my readers and more than anything else, to be consistent.  I promised myself (and my 3 readers at the time) to post 1 garment a week.  This means sewing, photographing, and blogging once a week, which is really quite an undertaking!  I wanted to challenge myself to do this so I could practice sewing as much as possible.  The blog keeps me on track and since starting I have sewn over 52 garments – now that is a lot of practice!   For the first few months I was running myself nearly ragged trying to keep up, but, like with any adjustment period, it got easier!  Now I sometimes sew 2-3 garments in a week and have a backlog of blog posts 1 month long, so I don't get stressed out anymore…well, not as often at least!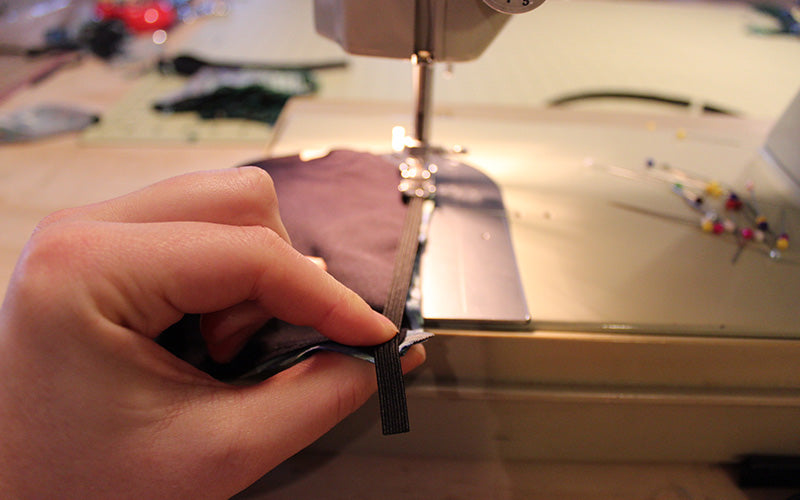 Building Community
Like many home sewers, I am in love with the sewing community.  Seriously, it is the best online community I have ever experienced or ever even heard of.  It's members are encouraging, honest, supportive, body-positive, and creative!  I wanted to contribute to that community and give back in any way I could right from the get-go.  I started the Wednesday Weekly almost from the start of the blog and with the exception of a few weeks here and there, it has been going strong for a year!  This weekly roundup post has helped encourage me to keep in touch with the community, promote indie sewing news, and make new sewing friends every week!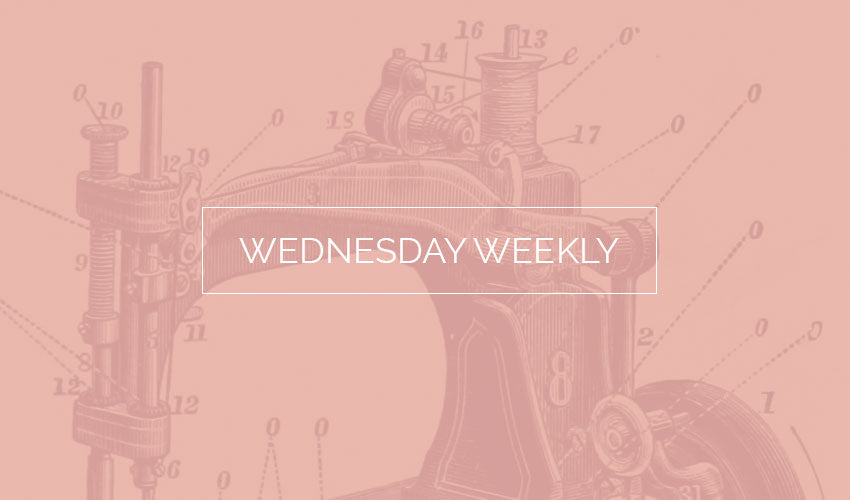 Support
I couldn't have started this blog or maintained my output if it weren't for Sam's support.  Sam takes all my photos, patiently wanders around with me trying to find the perfect spot, and admires all my makes mid-project even though I'm pretty sure he has no idea what he is looking at, haha.  He never interrupts my sewing or complains about all the pins on the floor and the thread that is literally everywhere.  Thank you, thank you, thank you, Sam!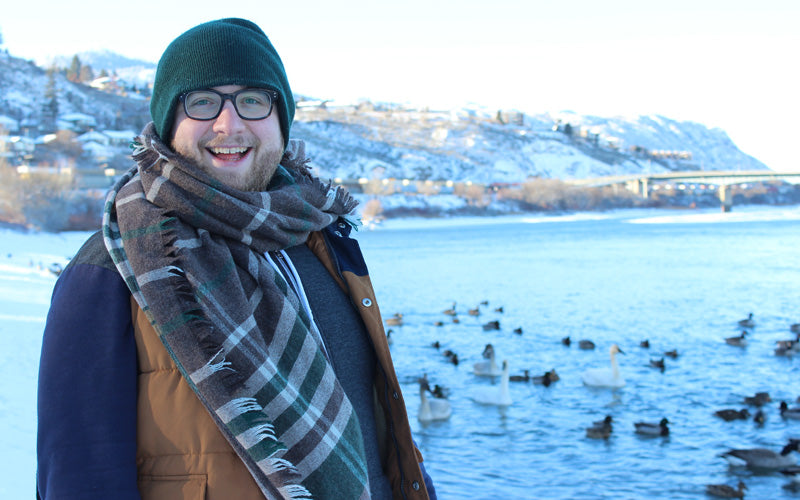 Also thanks to my lovely guest photographers, Laurie Best and Kristen McLaughlin!  It is always so great working with you and I love the photos you take 🙂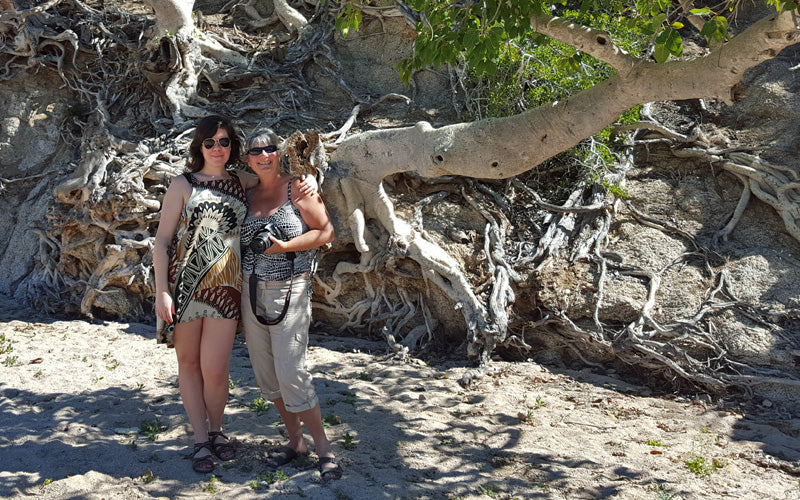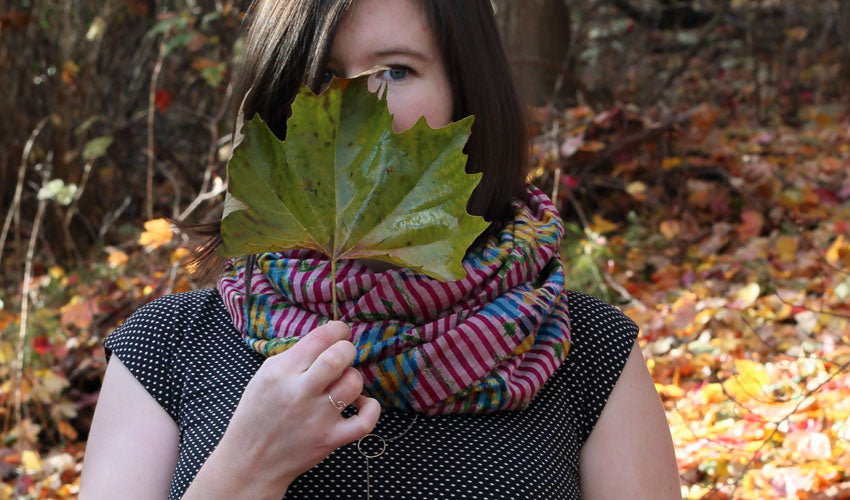 Thanks to my parents for receiving my many, many orders of fabrics and never questioning whether I'll use them all or how much they cost (don't ask, you'll regret it!).   Thanks also for sharing my blog with all your friends and helping me to inspire more people to take up sewing!
Milestones
I can still remember my first comment from someone who wasn't a friend or family member.  It seriously made my day, I was over the moon about it for hours!  Thank you, Andie, for bringing me that joy.


I caught the bombshell swimsuit fever last summer and was so excited about how mine turned out and the pictures Sam took of me on Hornby island here in BC.  Heather loved it too, and included it in her Sunday round-up.  That day, my blog got 600 views and I cried, I actually cried it was so exciting.  Thanks to that, I got several more followers and started to get comments regularly from you lovely sewing folks.  Thanks, Heather!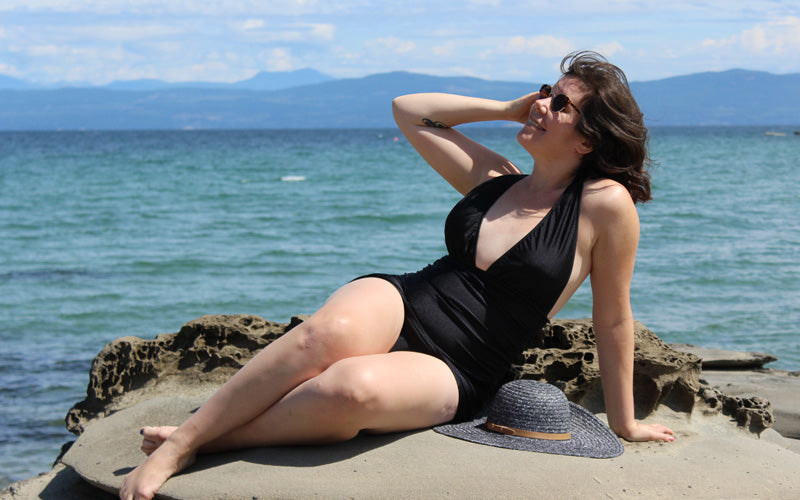 I started my instagram account at the same time as my blog, and I love hanging out on instagram still, so please follow me @helens__closet so we can be friends!  I can remember when Oonabaloona followed me, I nearly lost my mind.  SHE wants to follow ME?!?  That's crazy….
One of the most exciting things about sewing regularly is challenging myself on a weekly basis to try new things! I took the plunge into knit sewing last fall and was stunned by how easy it was to make basic t-shirts and leggings for myself.  Now I no longer by ready to wear basics, I just whip up my own!
Heather from Closet Case Files put up a call for blog writers last fall when she was going away on holiday.  I debated throwing my hat in the ring thinking 'am I a big enough blogger?'  'can I make anything that people will like?'.  Finally I worked up the courage to email her and she said yes!  You can check out my guest post here, it was so awesome to get to do that and a lesson in 'you don't know if you don't try'.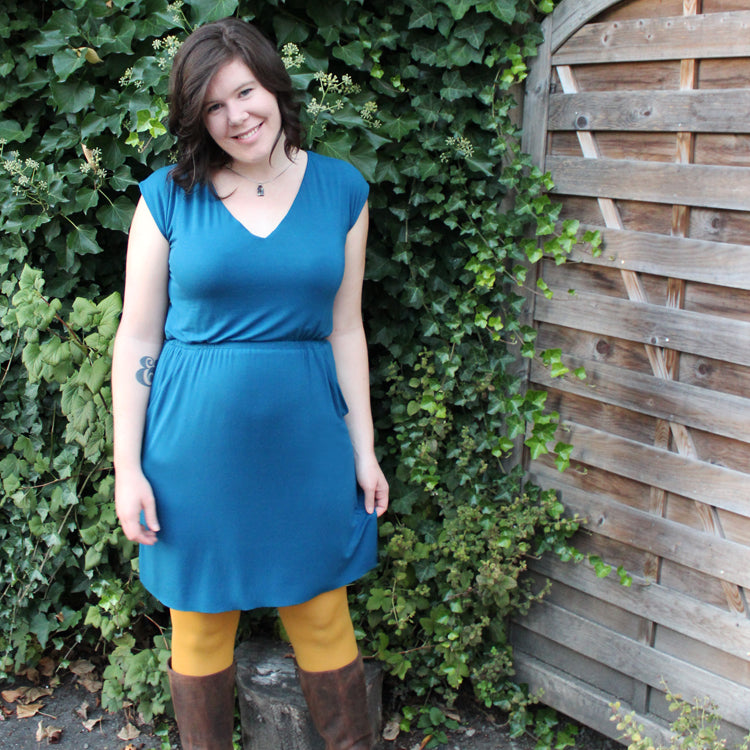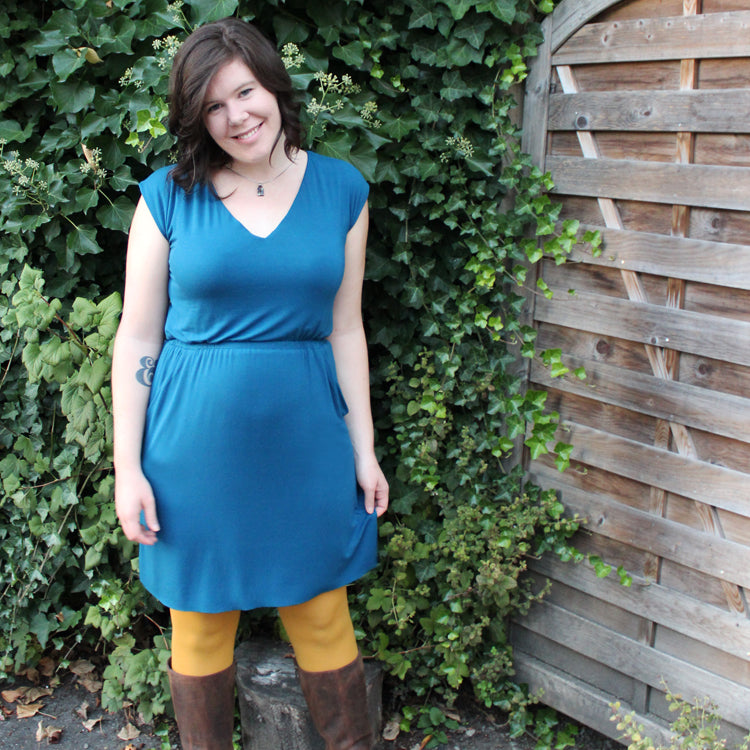 I love the indie pattern scene, and I wanted to explore making a pattern of my own.  I have always enjoyed making bags so I thought a bag would be a great place to start.  It doesn't require grading, making it easier for me to tackle.  The Granger Bag was a labour of love, and I am so proud of that project.  From the design, to the test versions, to the instructions, and sewalong, I put my all into that pattern.  I love my Grangers, and my friends all love theirs too (I had to make lots, they were great gifts!).  I have seen a few out there in the wild and it fills me with pride every time.  The pattern is still available for free for a limited time, get it while you can!
I think every sewist is intimidated by projects they haven't tackled yet.  Whether it is swimsuits, jeans, coats, or knits, there are always new skills to be learned and it can be hard to take the plunge and give it a go!   For me, I was scared to sew with wool.  I wanted to make a winter coat but I was afraid that I couldn't do it!  When the Clare coat came out, it was just the push I needed. I bought the fanciest, loveliest wool I could find and I went all out!  The coat is stunning,  It gets endless compliments and really made me realize I could make anything.  I loved coat making so much I made the Cascade duffle coat shortly afterwards!  Fear, overcome.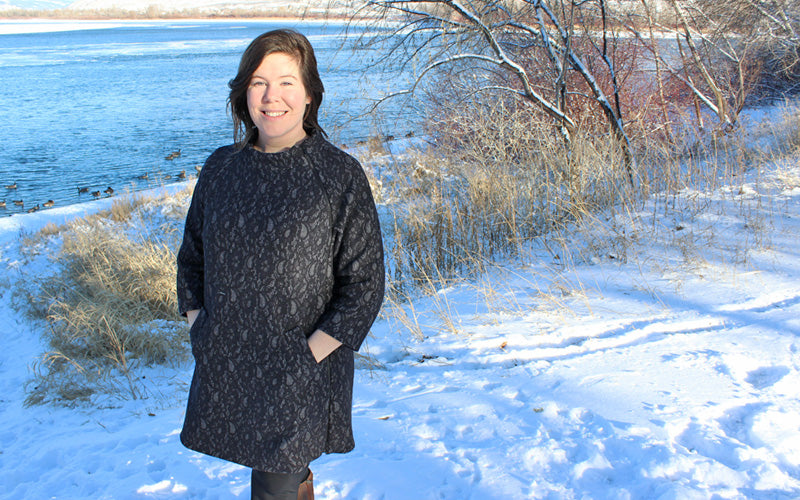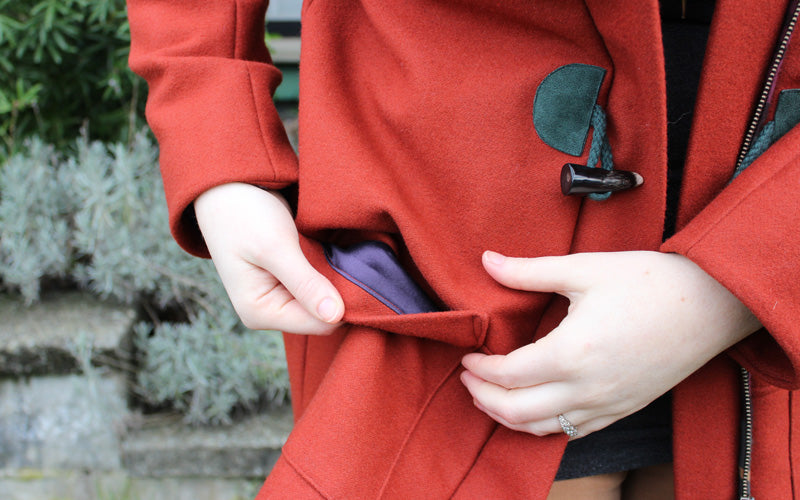 After conquering my fear of wool, it was time to swing in the opposite direction and try swimwear again!  I had success with the bombshell, but was still really apprehensive of cup and cradle construction.  I made two Reno swimsuit tops and was so thrilled by the process that I made a little sewalong to help others make one too!  It's really great to be able to give back to the community by teaching what I have learned along the way.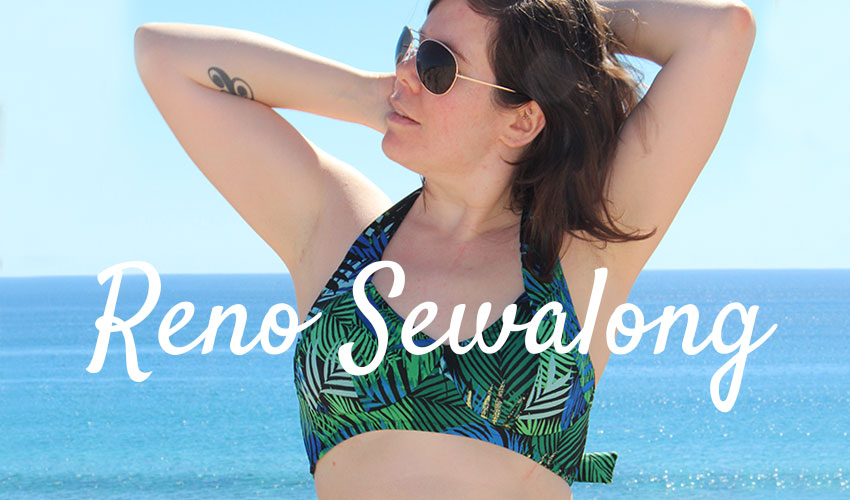 One of the things I knew I wanted to try was pattern testing for a designer.  I signed up a few times, but was not accepted.  Eventually, Beth from Sew DIY accepted my application to test her pattern, the Nita Wrap Skirt!  I enjoyed the process and have since tested for Emily from In The Folds and am currently running my own test for my upcoming pattern, the Winslow Culottes!  I love watching my testers celebrate each other's accomplishments in our little Facebook group, it is so cool!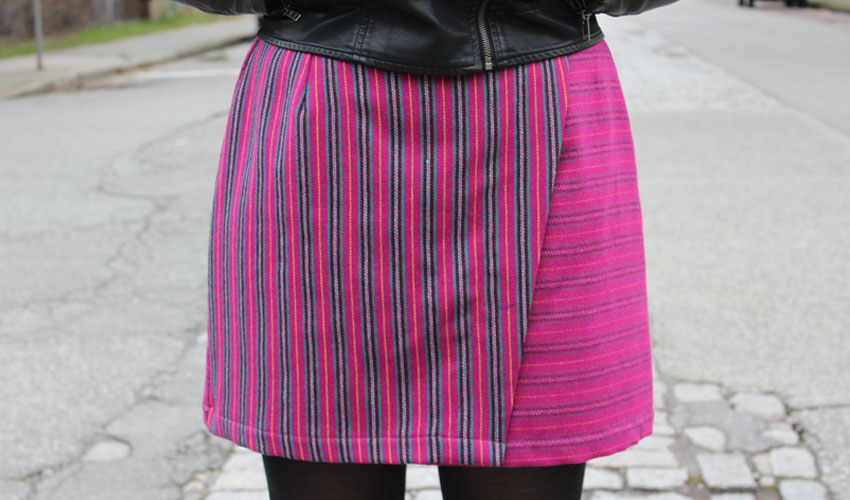 The Winslow Culottes were initially designed for a trip to Mexico that Sam & I took back in the fall.   I mentioned in my post that they would make a great pattern, and had several people comment excitedly about the idea!  It got me thinking that a garment pattern really could be something I could accomplish, if I put my mind to it.  Many hours of illustrator and 10 pairs of culottes later, I am finally reaching that goal.  I was floored by the response to the call for testers and I am so excited by how the tester's versions have turned out so far.  I can't wait to share this pattern with you all!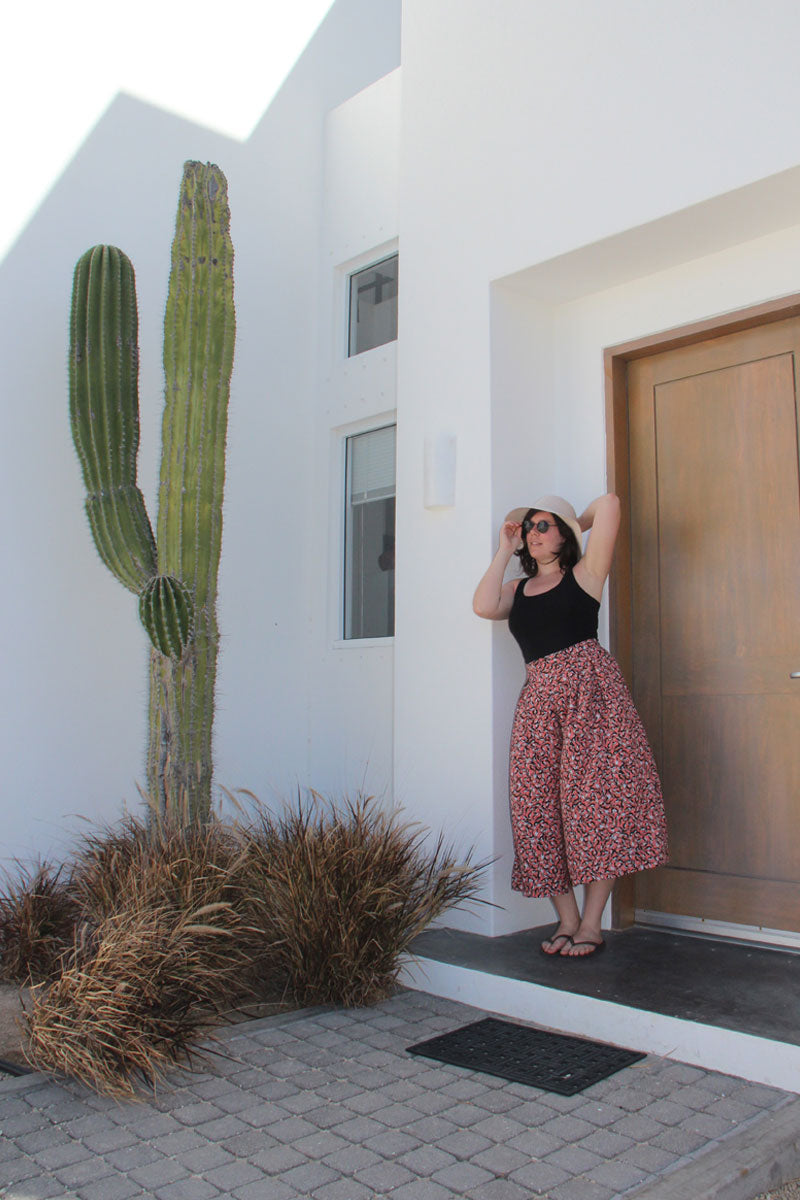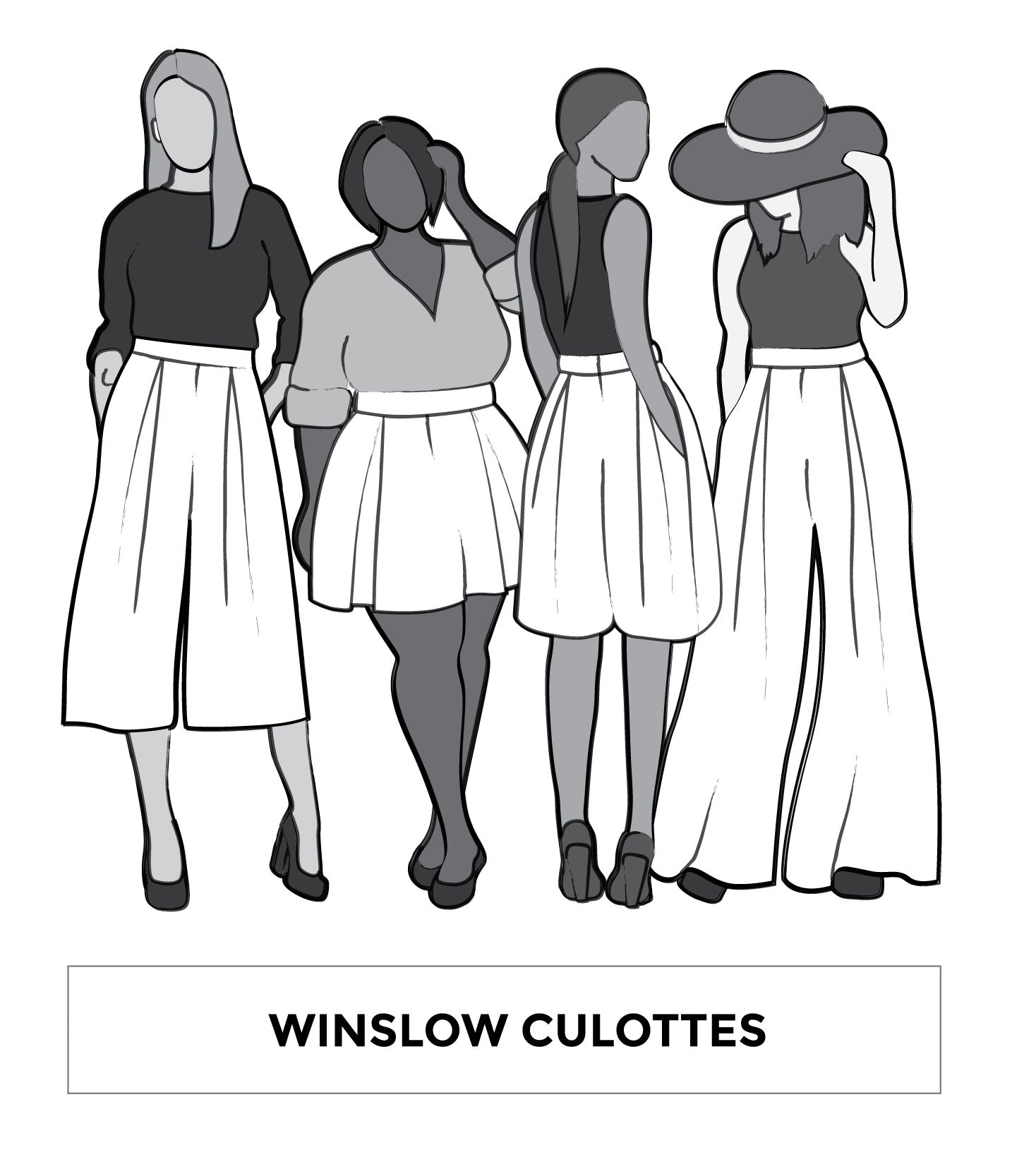 I can't reminisce about the past year of sewing without sharing with you one of the most amazing projects I have had the fortune to work on.  My friend, Kat, does incredible cosplay with a lovely group of ladies, Ellipses Cosplay.  She asked for my assistance with her most recent project because it was 90% sewing and she was a beginner sewer.  I said yes because I love a good challenge and we met up once a week for about 3 months to complete the project.  I am really proud of her for bravely tackling such a complex project!  Photograph by David Su.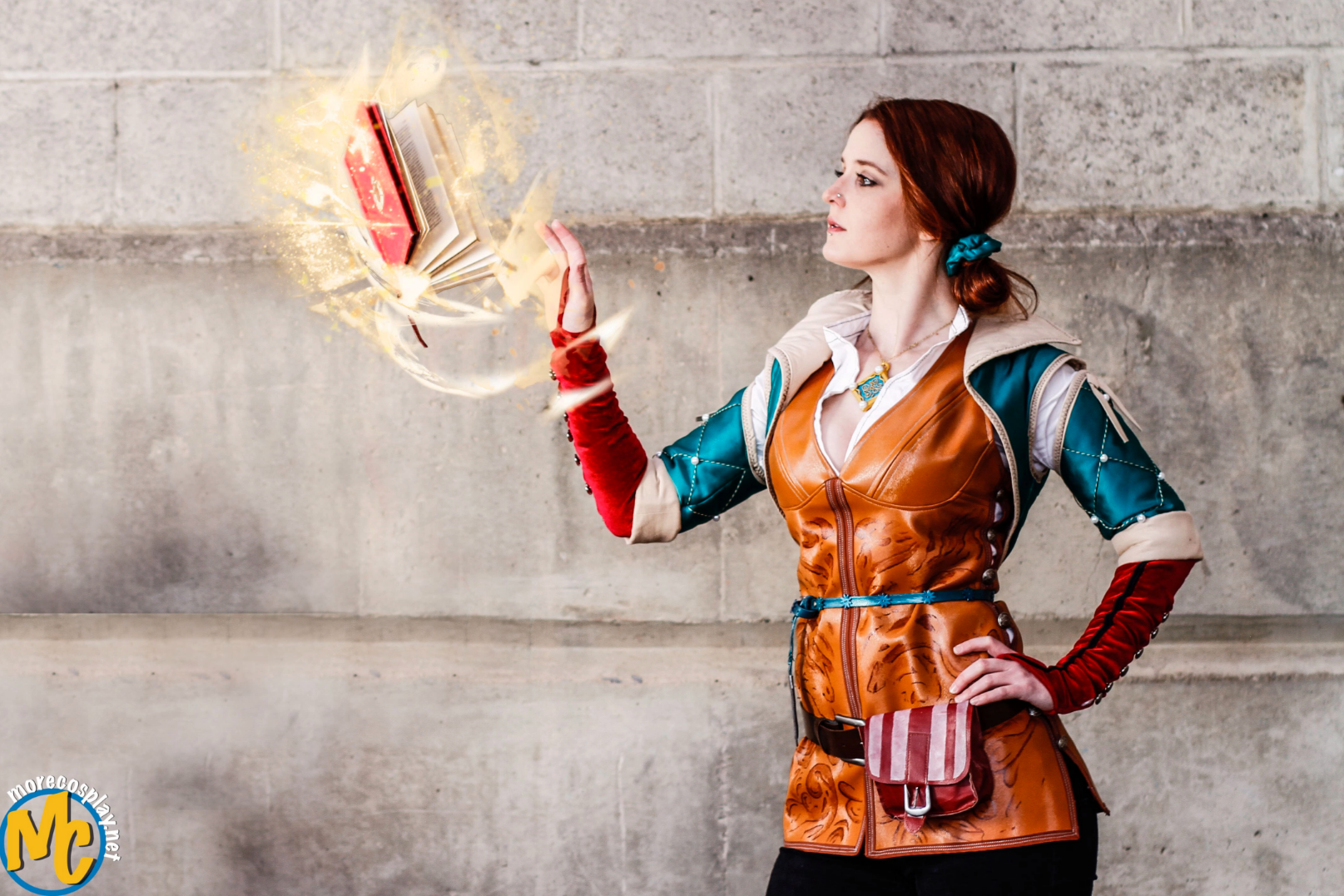 Aside form Kat, I know a few people who sew, but not anyone personally who is into the indie pattern scene.  Caroline and I touched base on instagram and we decided we needed to meet in person.  It was so much fun hanging out with her and chatting about sewing for hours.  Last weekend I met up with another sewist in Vancouver, Rachel from Lavender Lane.  We knitted in the park and browsed fabric and patterns at spool of thread, it was so lovely!  I have another meet-up scheduled with Hanna from Cinderellis Sews in July, she is coming in from the UK and I am excited to meet her!   My anxiety about meeting internet people in person is subsiding, and I am really enjoying getting some face-to-face time with my community.   If you live in Vancouver or are visiting and want to meet up, drop me a line!  
That brings me to today, one year later!  If you made it this far, thanks for reading, and thanks for following along on my sewing adventure!  Now on to year 2…