Don't you just love summer rain?  The smell of a dry heat extinguished, you can practically hear the plants breath a sigh of relief.   I like to walk in the rain, no umbrella, just feeling the rain on my skin and taking in that feeling of release.  For this summer stroll I wore my new Driftless Cardigan, a wonderful pattern from Grainline Studio.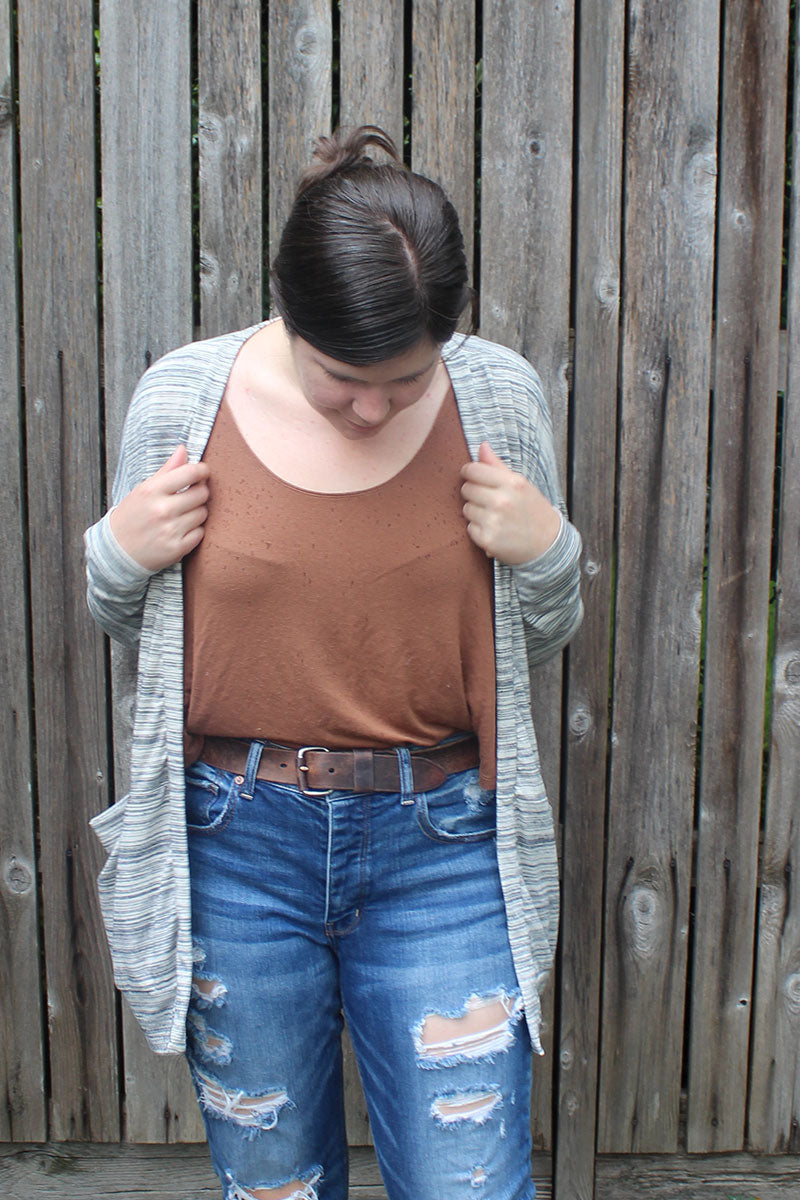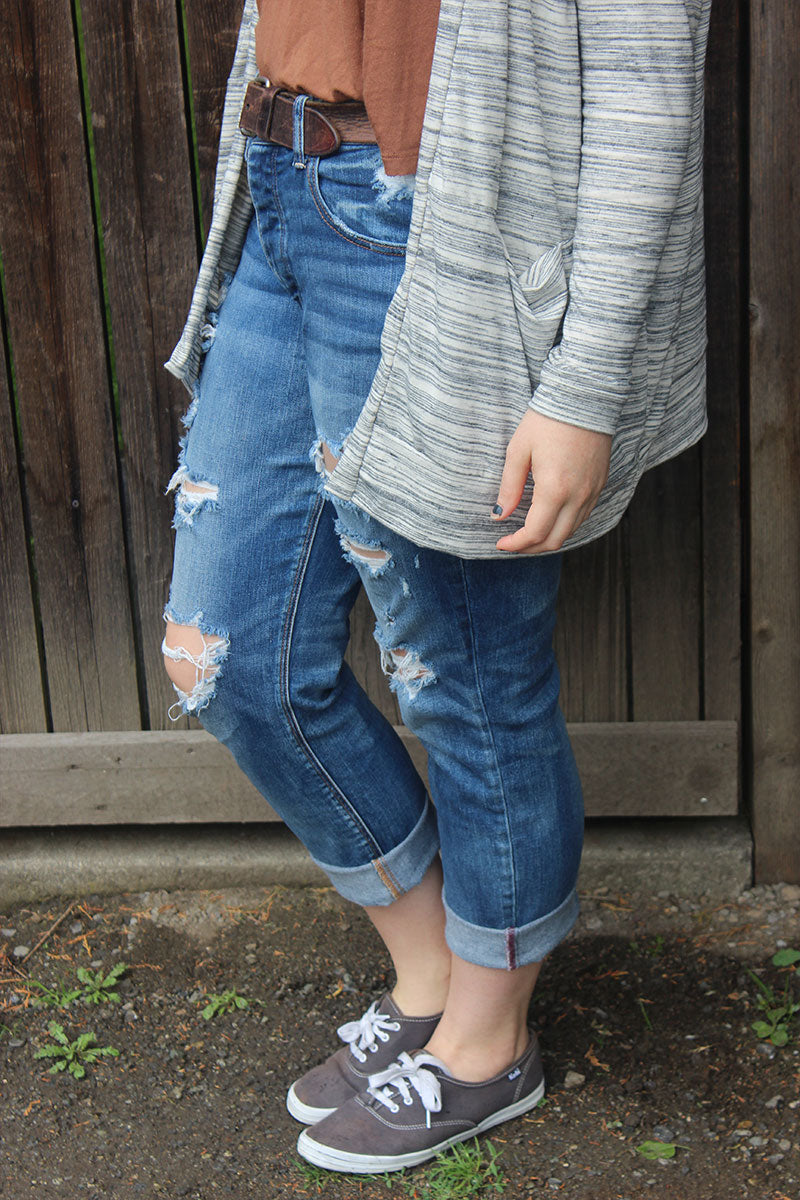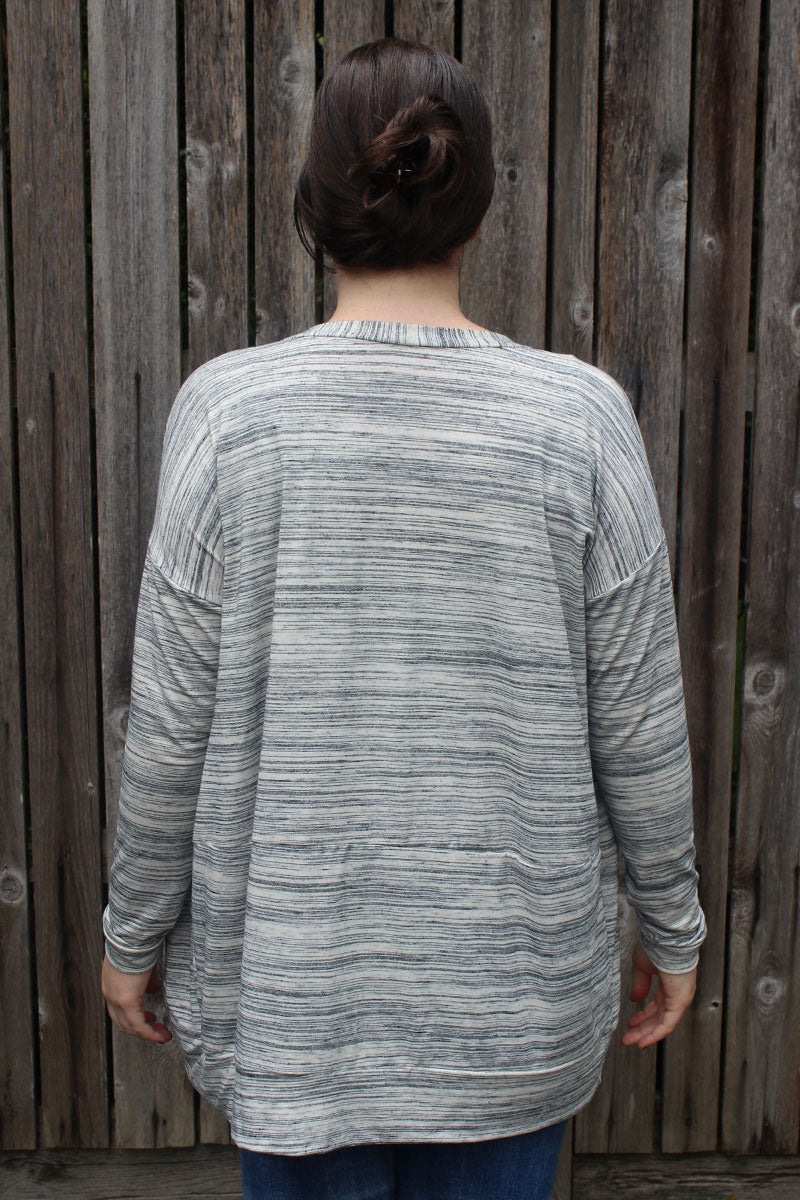 This is my second time making the Driftless, and this time I took my time with the front band so it is much improved!  This design involves hand-stitching the front band, enclosing the seam where the band and the body meet.  I was impatient with my first try, and I just sewed both sides of the band to the front.  This time, I made sure to do it properly and I am much happier with the result. I also opted for a large bottom band without a side split on this version.  No particular reason, I just wanted to give it a try!  When you sew your own clothes, you can do whatever you want, right?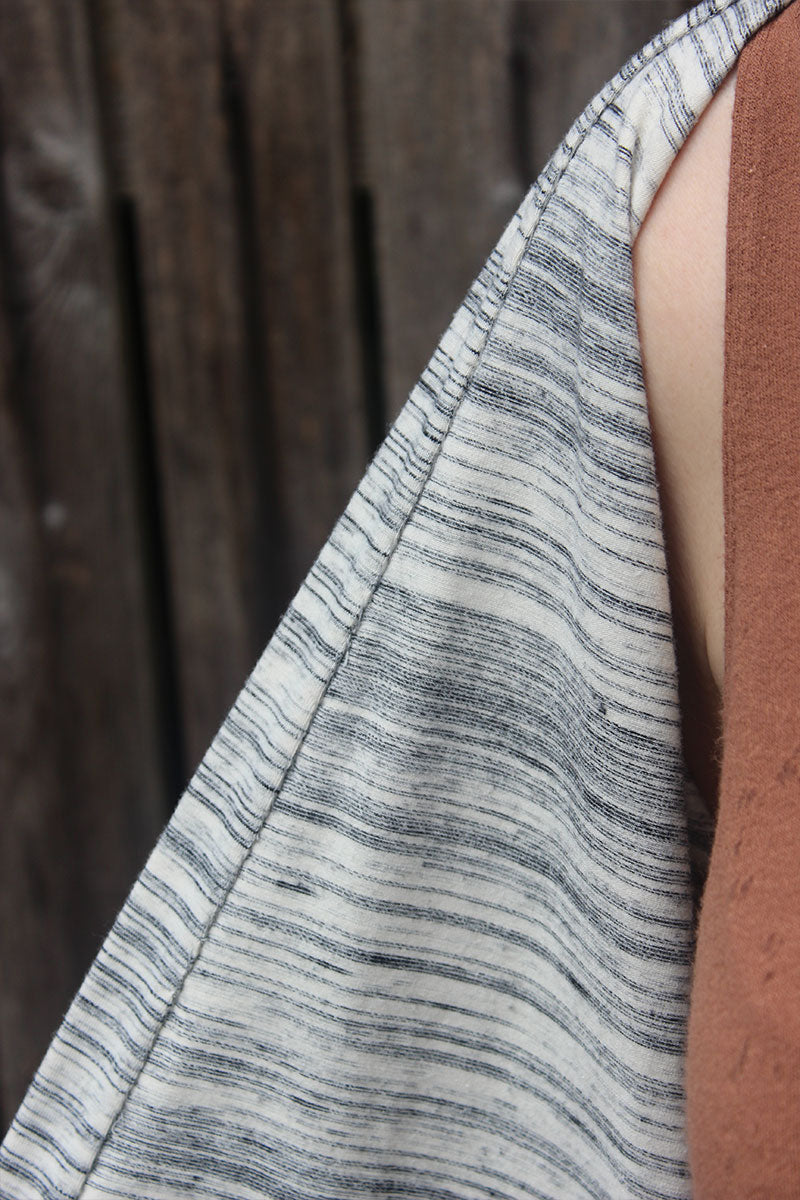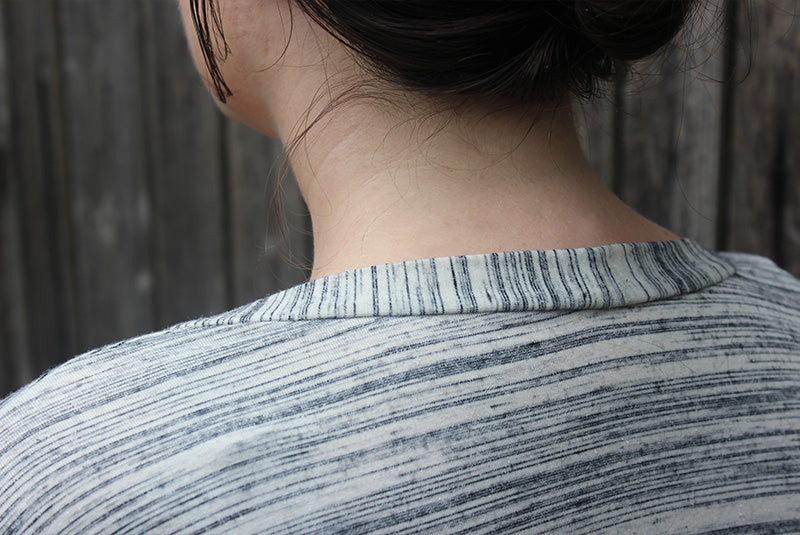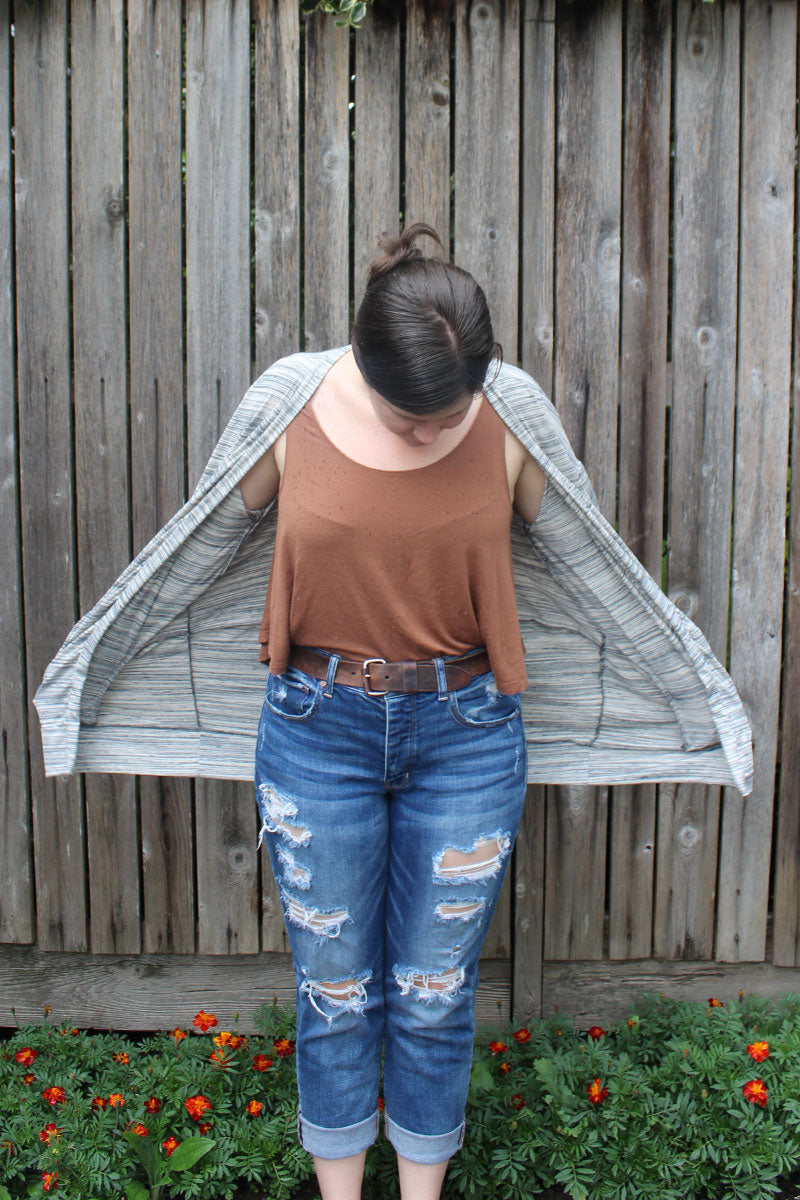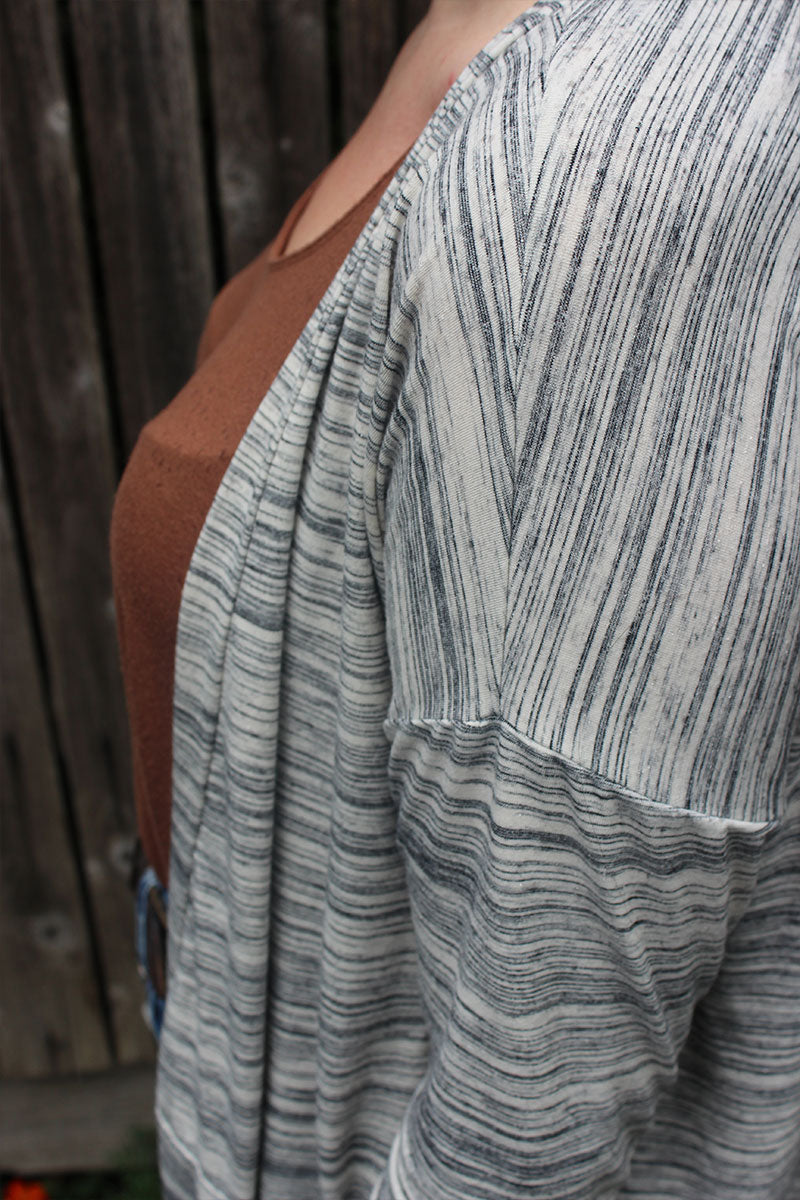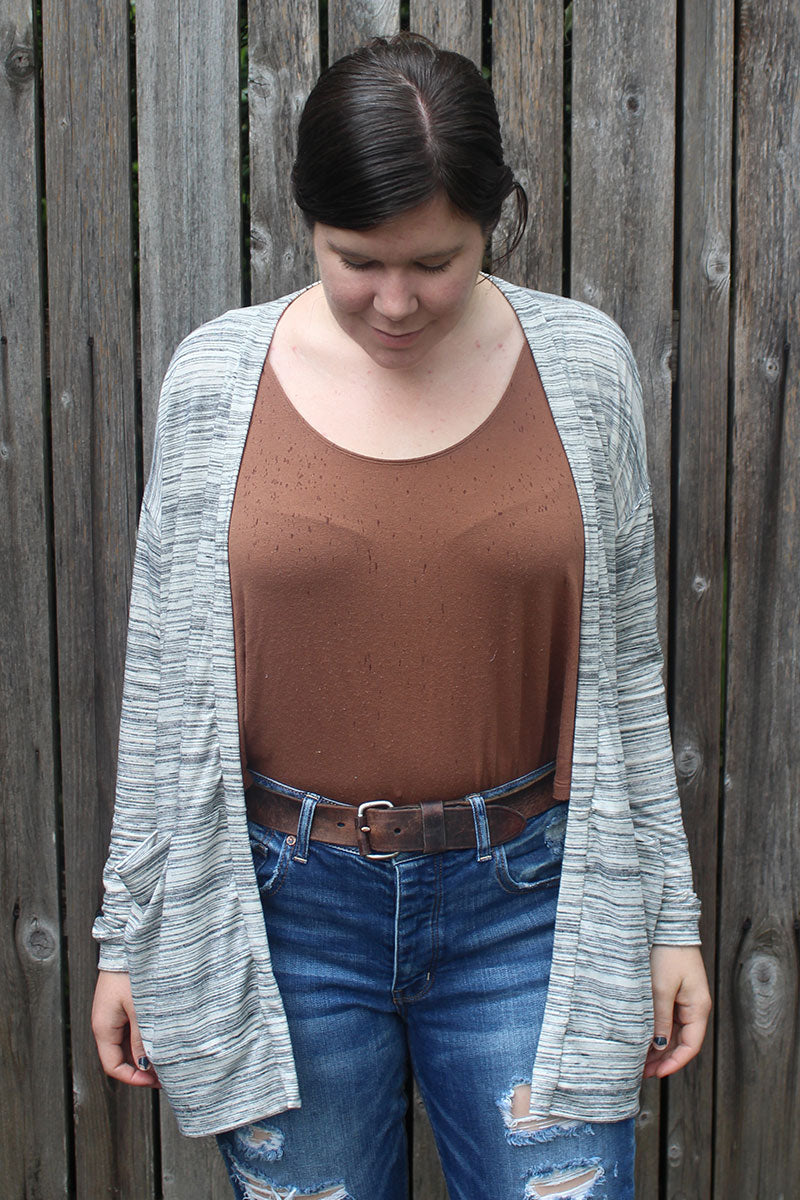 One of my favourite things about the this pattern design is the pockets. The bottom and top fronts and backs join together to create a pocket on the inside, and a very cool little pouch effect from the outside.  I forgot to do the thread chains to hold down the pockets, but it is not necessary, it just helps keep the pocket from flipping out.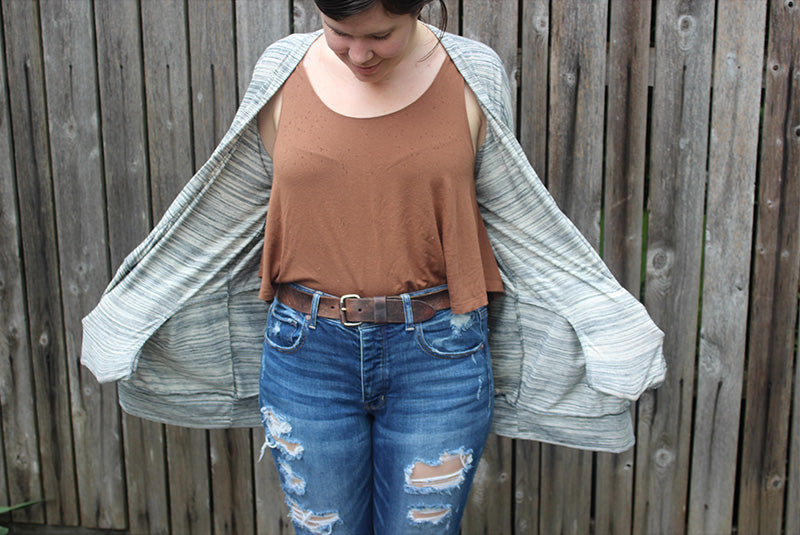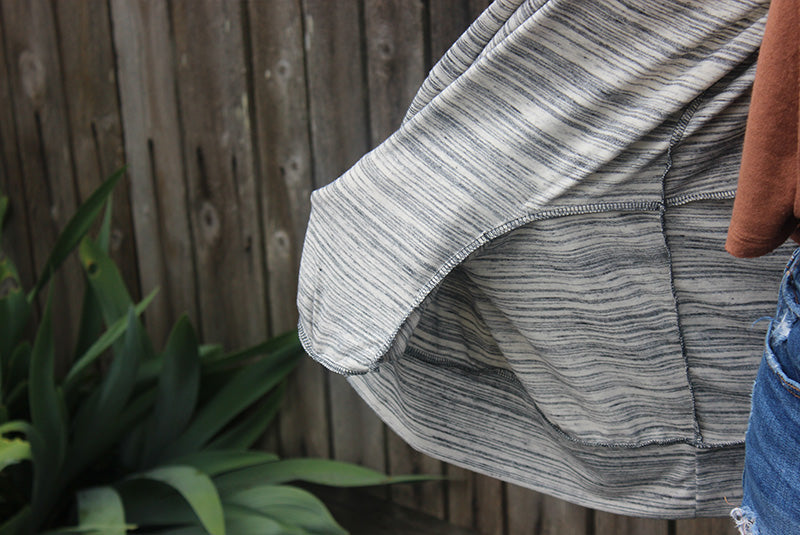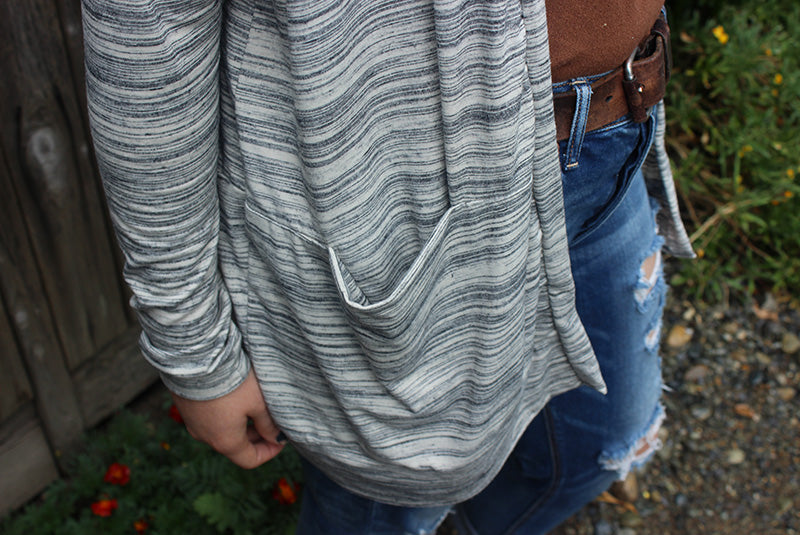 The Driftless has a cocoon shape, giving it a bit of a grandpa-cardigan vibe.  I like that it is casual and roomy, I'd love to make one in the winter in a thicker knit.  The fabric I chose here is a thin knit that would be equally suited to a t-shirt or leggings.  I think it works with this design and it provides just the right amount of warmth for summer.   Choosing a thinner fabric also means I can stuff this cardigan in my bag without it taking up too much space.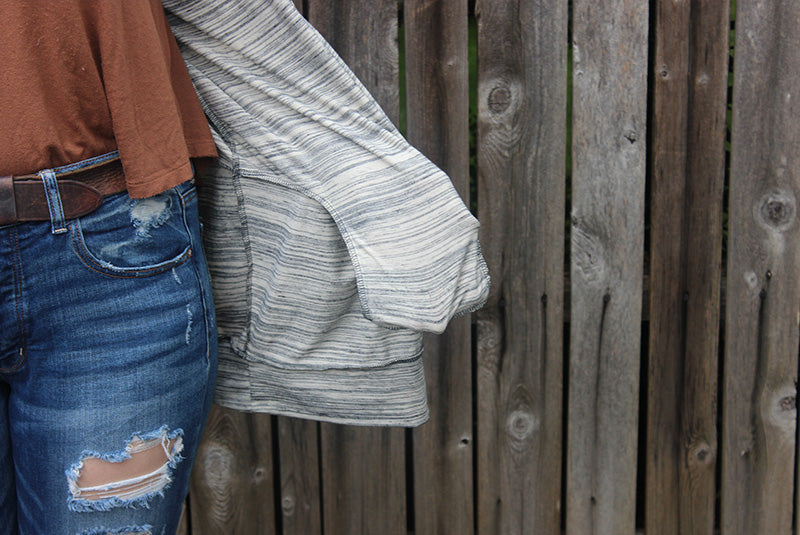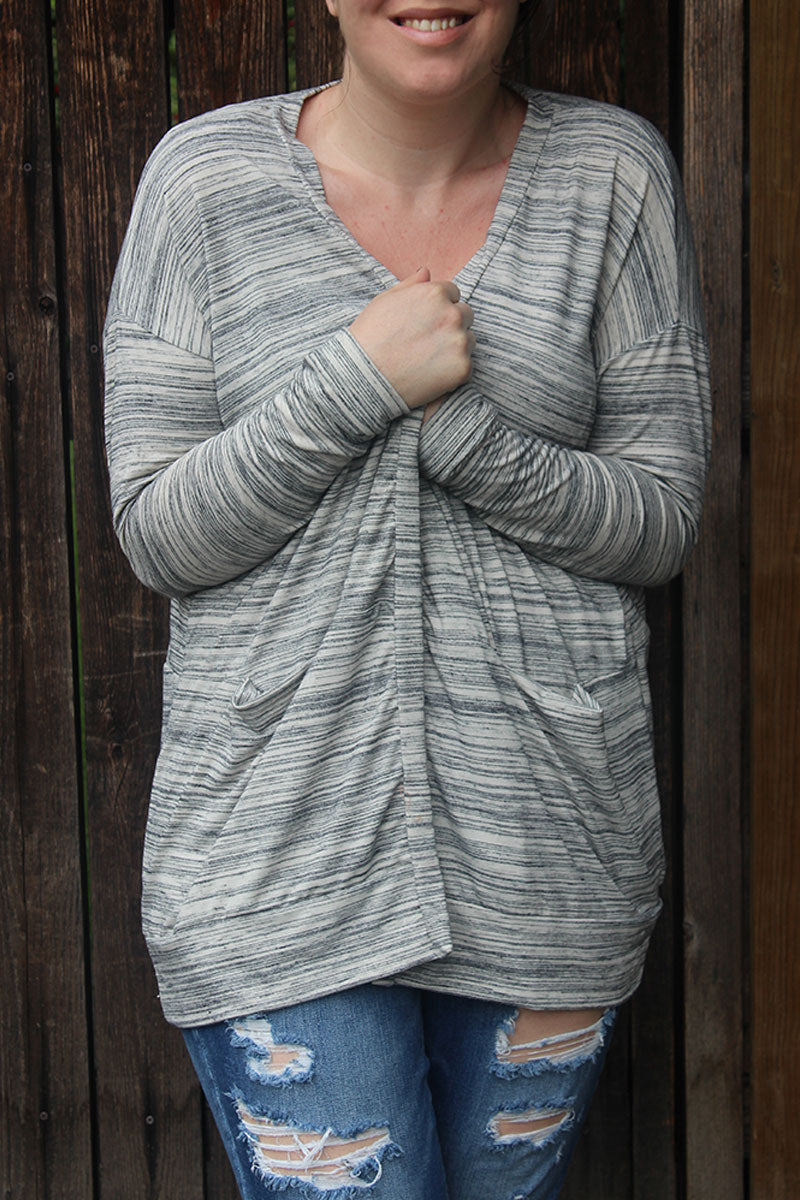 I love the way the broken stripes on this print mimic the bark of a birch tree.  The 'driftless' name always makes me think of driftwood on a beach, so it seemed like an appropriate fabric choice. I also got some of this in a navy blue colour-way, but I haven't decided what to do with it yet!  Any ideas?
I love my new cozy Driftless, it has gotten a ton of wear in the past couple weeks already. Do you like this roomy style of cardigan?
Final Stats
Pattern: Grainline Studio Driftless
Fabric: Lightweight knit from Dressew Supply in Vancouver
Alterations: Thicker hem band with no split