Hello makers!  I love weeks like this, so much goodness to share!  I am beyond excited about sewing swimwear for my summer vacation.  Do you have a favourite swimsuit pattern?  Tell me about it!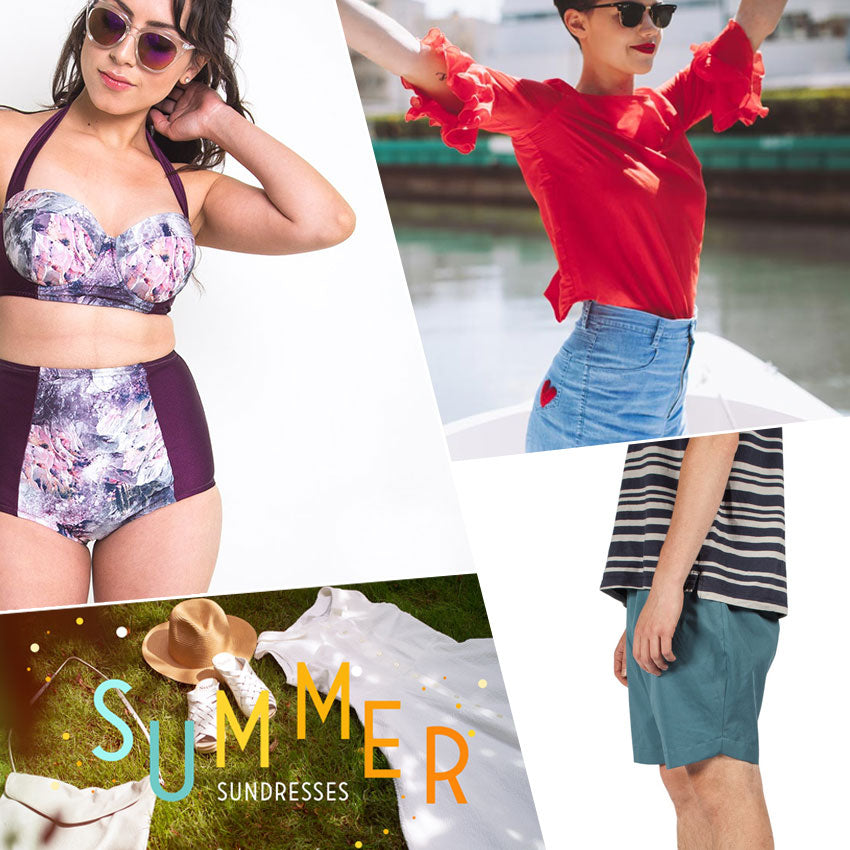 Clockwise from top left: Sohie Swimsuit, Falbala Shirt, Stonecrop Shorts, Colette summer sale
News
Closet Case Files finally let us see the new pattern this week, after much teasing on instagram!  The Sophie Swimsuit is surely going to be a big hit this summer, I have one all printed and I'm on the hunt for the perfect fabric 😀
Make My Lemonade released the Falbala Shirt, check out those cute sleeve ruffles!
Colette is having a sundresses sale!
Fabrics For Sale released the Stonecrop shorts, the perfect summer shorts for your man.
Makes
I am in love with this off the shoulder sundress by True Bias.
Some serious sleeve envy over on Barbara Jane Made
A beautifully simple Moana top from Diary of a Chain Stitcher.
Three stunning new things from Bellbird.
Heather's polka-dot top stole my heart.
I want this shirt from Idle Fancy in my closet.
Making it well declares love for piping with a beautiful shirtdress.
The plunging V on this dress from Tea Okereke is simply divine.
Dandelion Drift is reminding me that I need to finish my Maritime Shorts!
I am over the moon about this world map dress from Attie and Dora.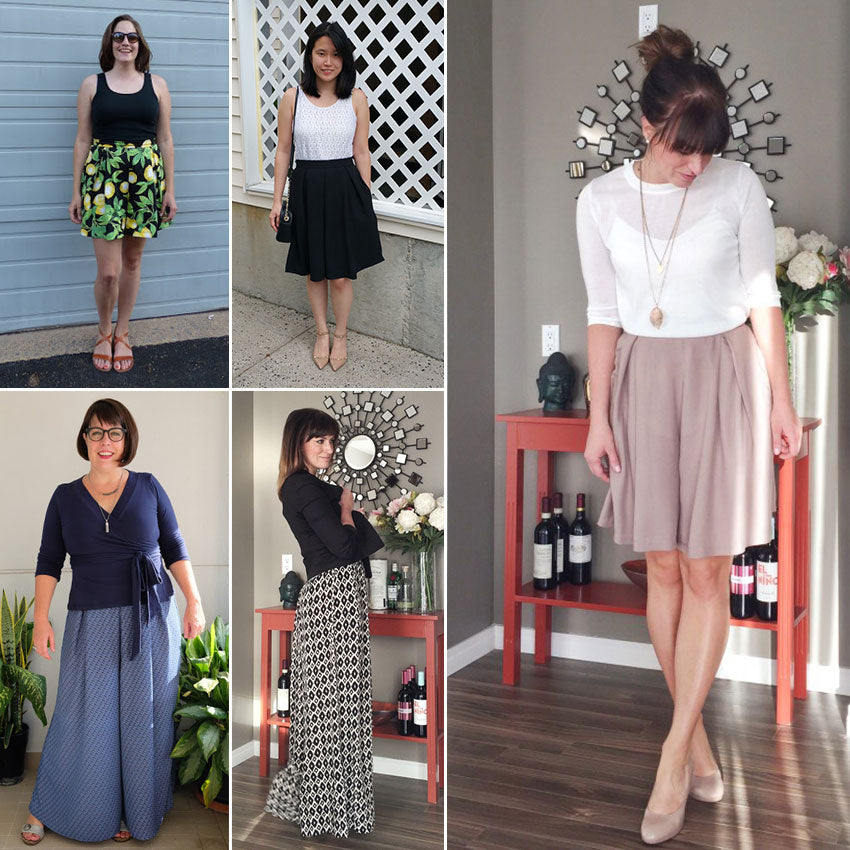 Clockwise from top left: Sue, Chui, Anya, Anya, Meg
Winslow Culottes
If you have been following along on my progress with my first sewing pattern, you may have seen some of my testers posting their makes!  It is really great to see them out there in the wild, check it out!  
Sue's lemon print Winslows are the perfect summer shorts.
Chui made a very elegant pair of black Winslows, ideal for work or a night out.
Anya blew me away by making two different views!
Meg's blue paisley Winslows look awesome with her Appleton Top.
The Winslow Culottes will be available at the end of June, Sign up to my newsletter to be the first to know!
[mc4wp_form id="1364″]
Resources
Melly Sews shows us how to add a flutter sleeve to dress or tank.
Thread Riding Hood is making a list of Online Canadian Fabric Retailers.
Just in time for summer, The curvy sewing collective is demonstrating how to add support to swimwear cups.
Indie Sew shows us how to sew knit bindings with less bulk.  I'm gonna try this!
In The Folds has some great diagrams up showing how to true patterns after you make alterations.
Inspiration
I love these cross-stitch rounds from Fancy Tiger, don't you just want to cross stitch by the pool or on the beach this summer?  I know I do.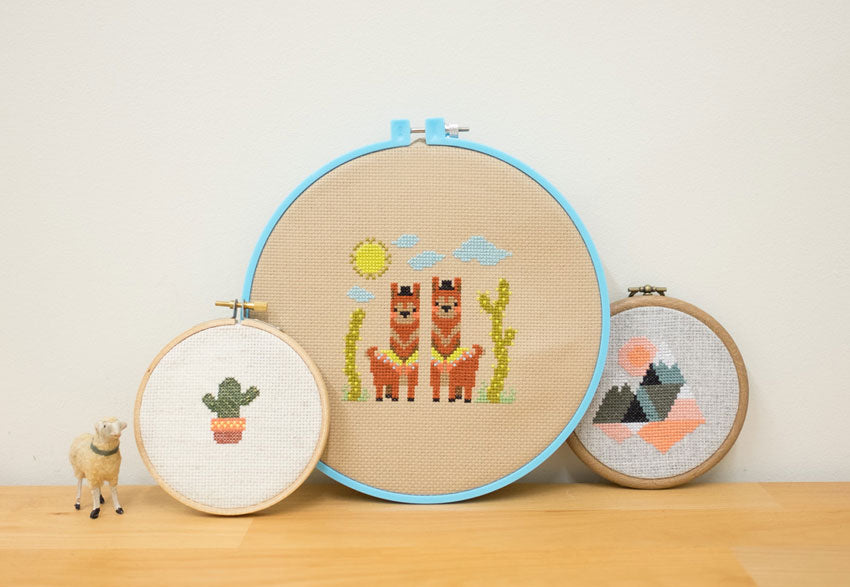 I am obsessed with Adrienne Antonson's clothing line, State.