Thank you all so much for your excitement and support for the Winslow Culottes pattern release yesterday!  I can't wait to see all your makes!
The Winslow Culottes are 20% off for the next 7 days!

Many of you may have noticed that I have a strong love for printed fabrics.  It was hard to choose fabrics for all my Winslow Culottes, and I must admit, I went for the prints that I liked, and didn't think too much about how others might look at them or what would 'sell'.  In the end, I want to be happy with my makes and I believe in your imaginations!  This version of the Winslows was an exception.  I really wanted to see how the pattern would work in linen, and showcase view D in a solid colour.  I bought a linen/cotton blend with a good drape and made these beauties!  No regrets here, I love this version of the Winslows so much and I'm grateful that this process encouraged me to try something new!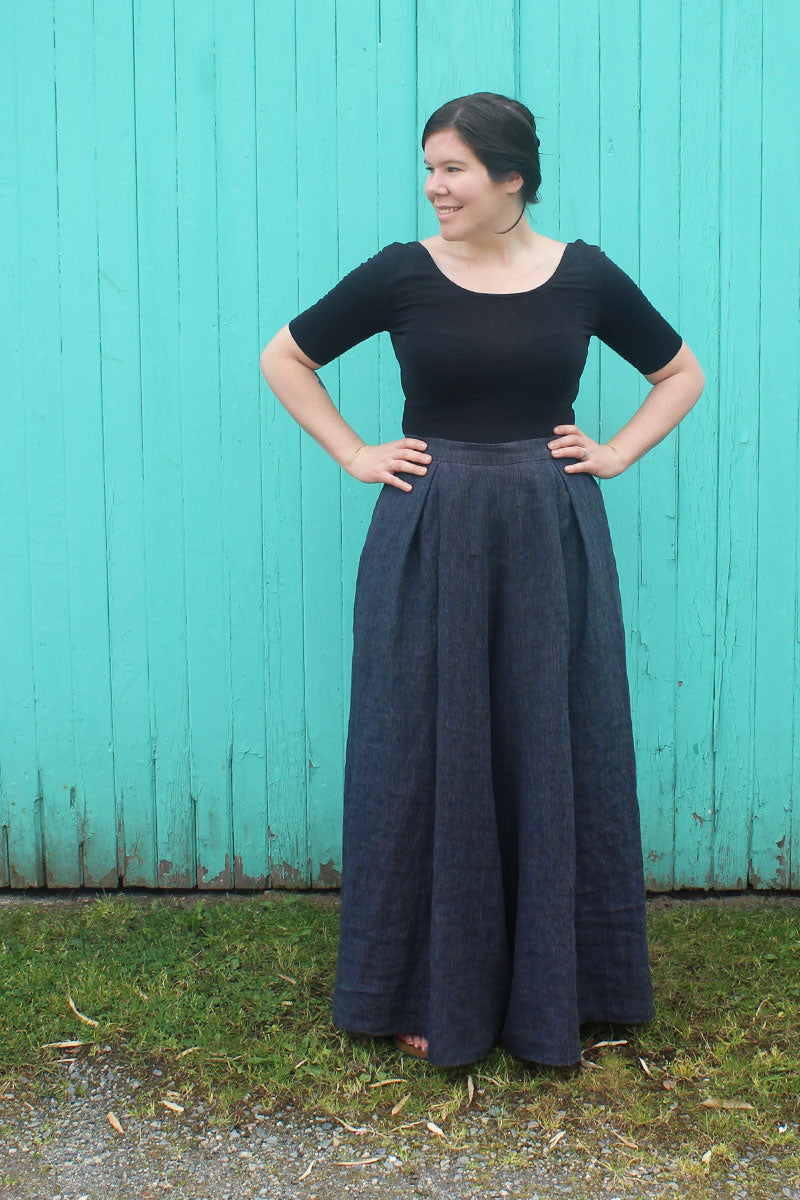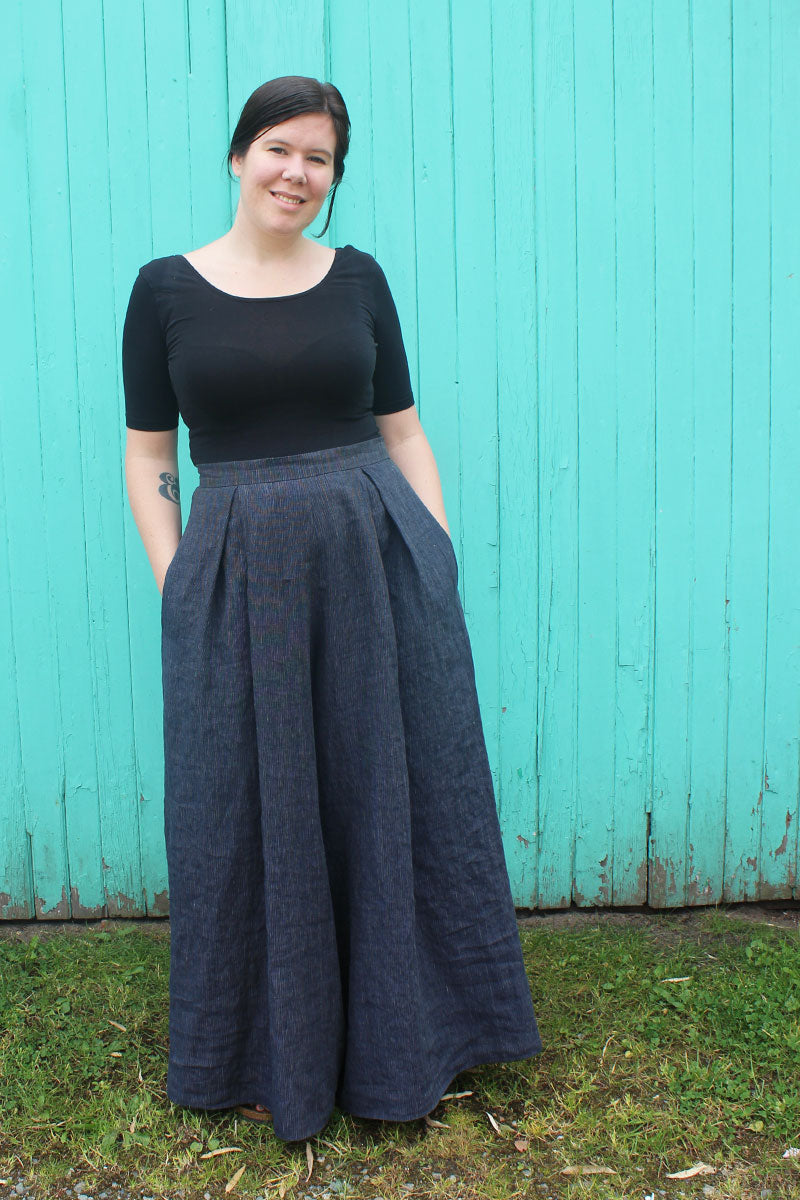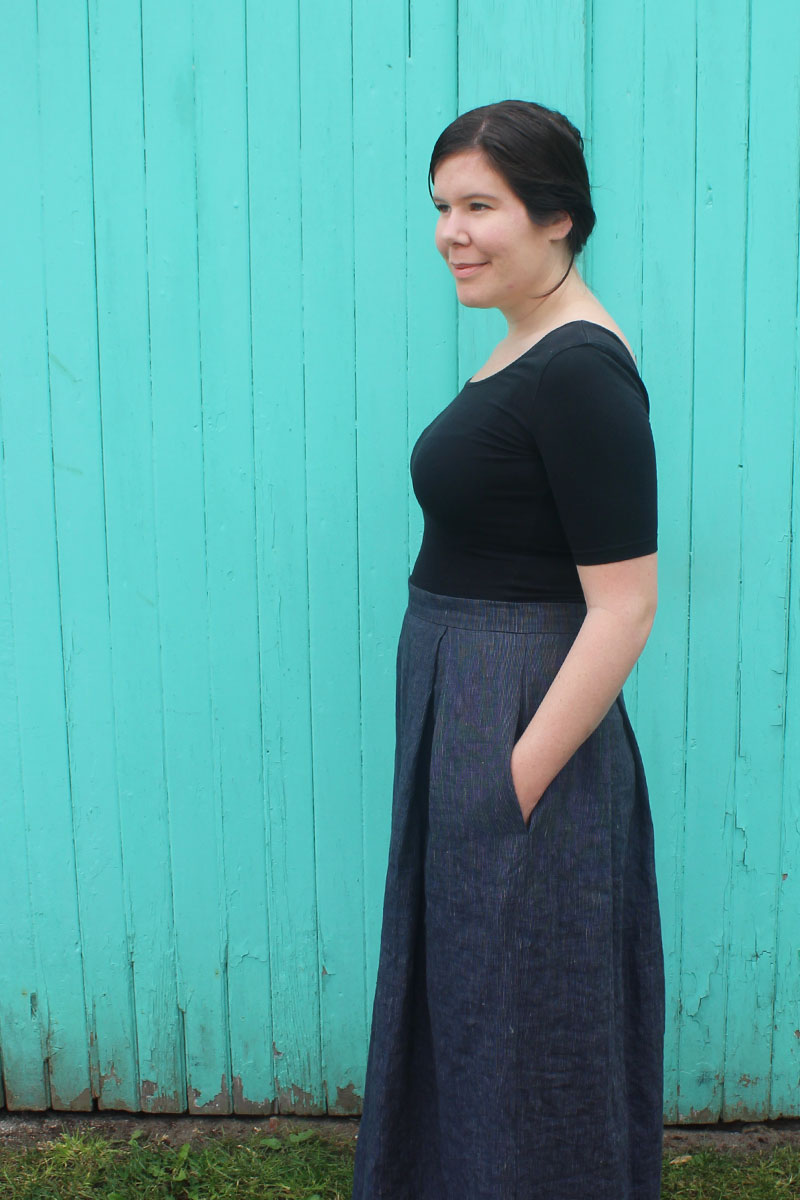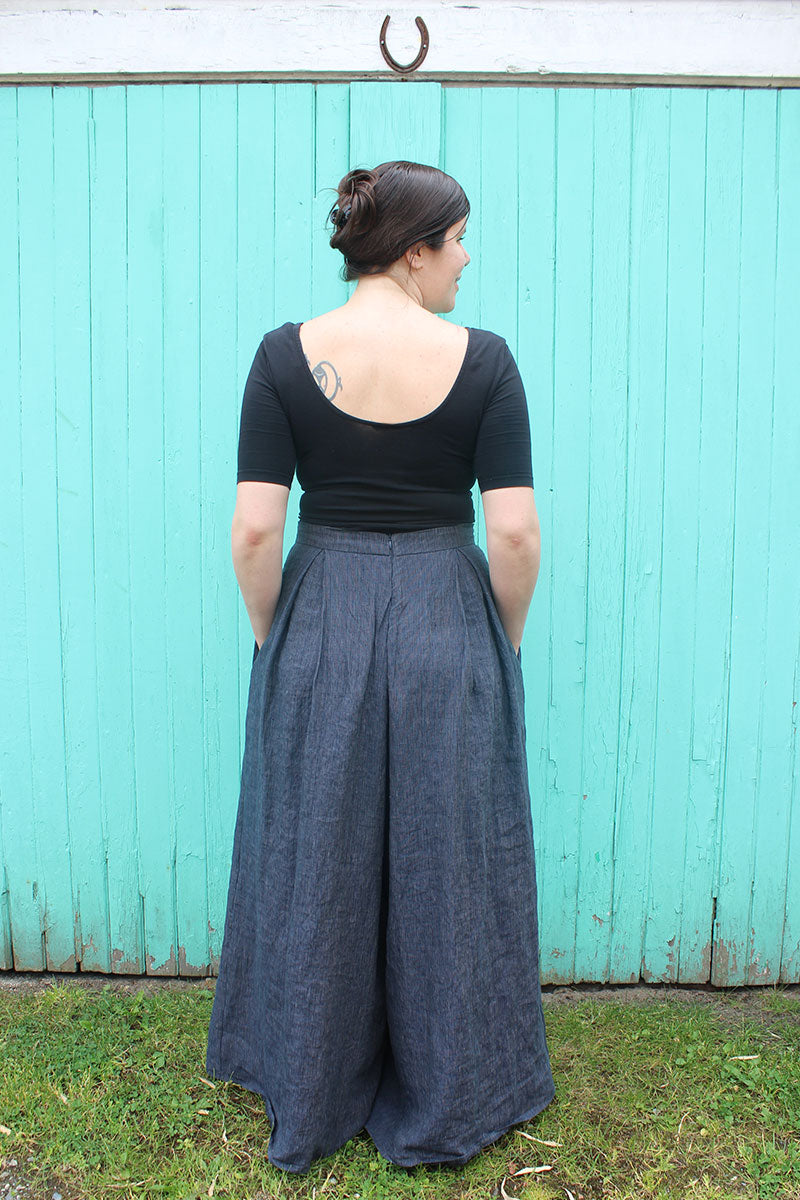 Now, when I say solid, I of course mean a very subtle print.  I couldn't go all the way to the neutral side, could I?  I love the delicate vertical stripe in this linen, perfect for the Winslows because the side seam is straight.  This means no distortion of a vertical or horizontal print, and it is easy to line things up perfectly.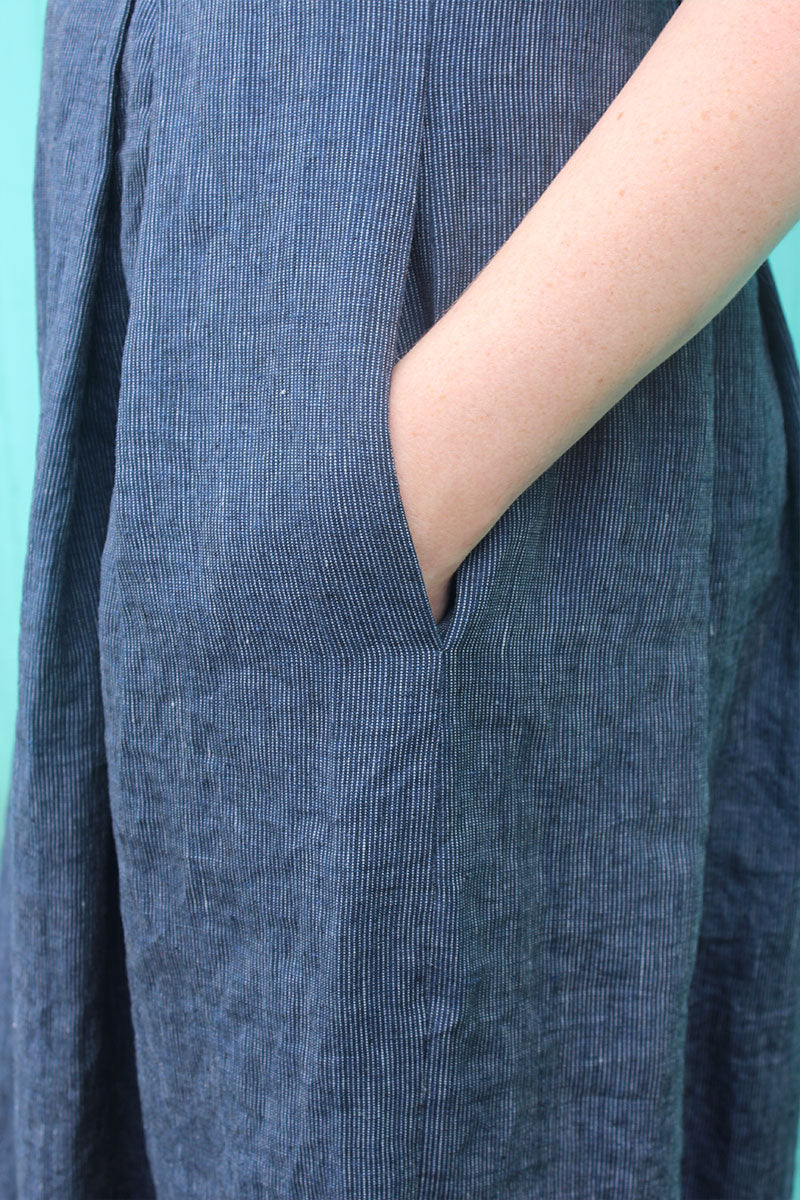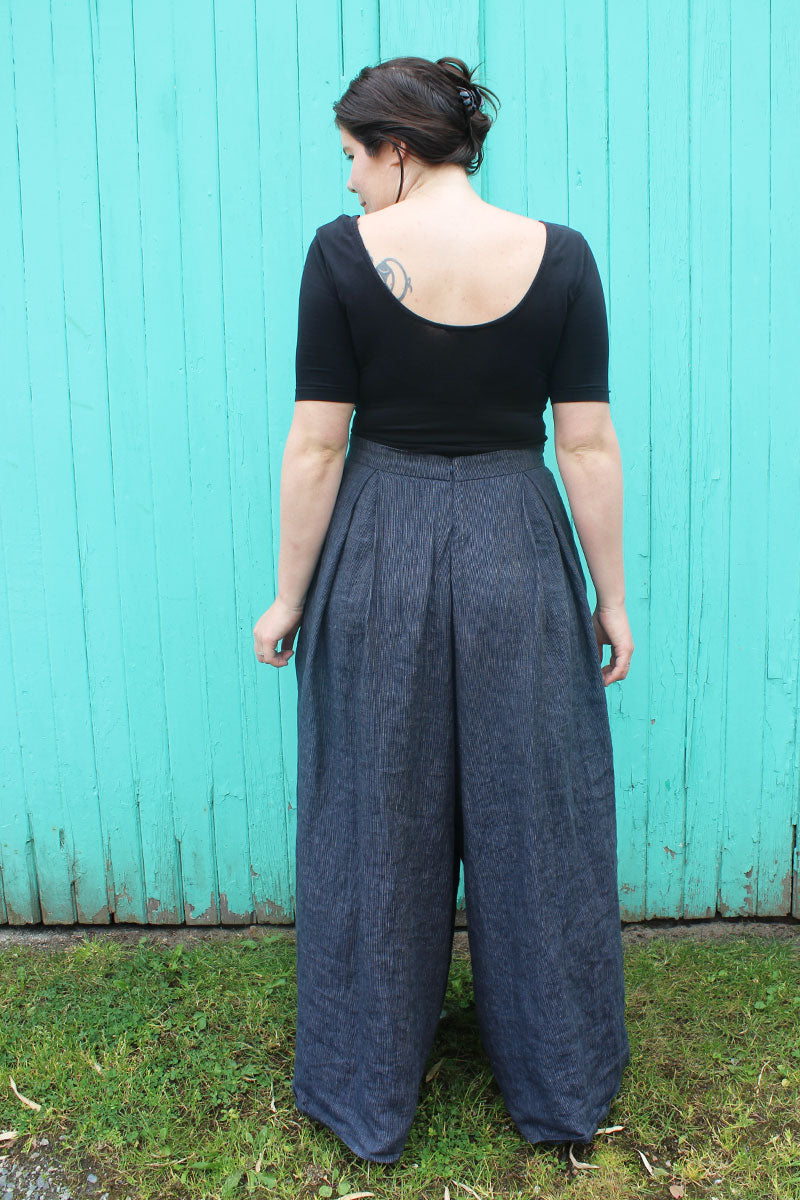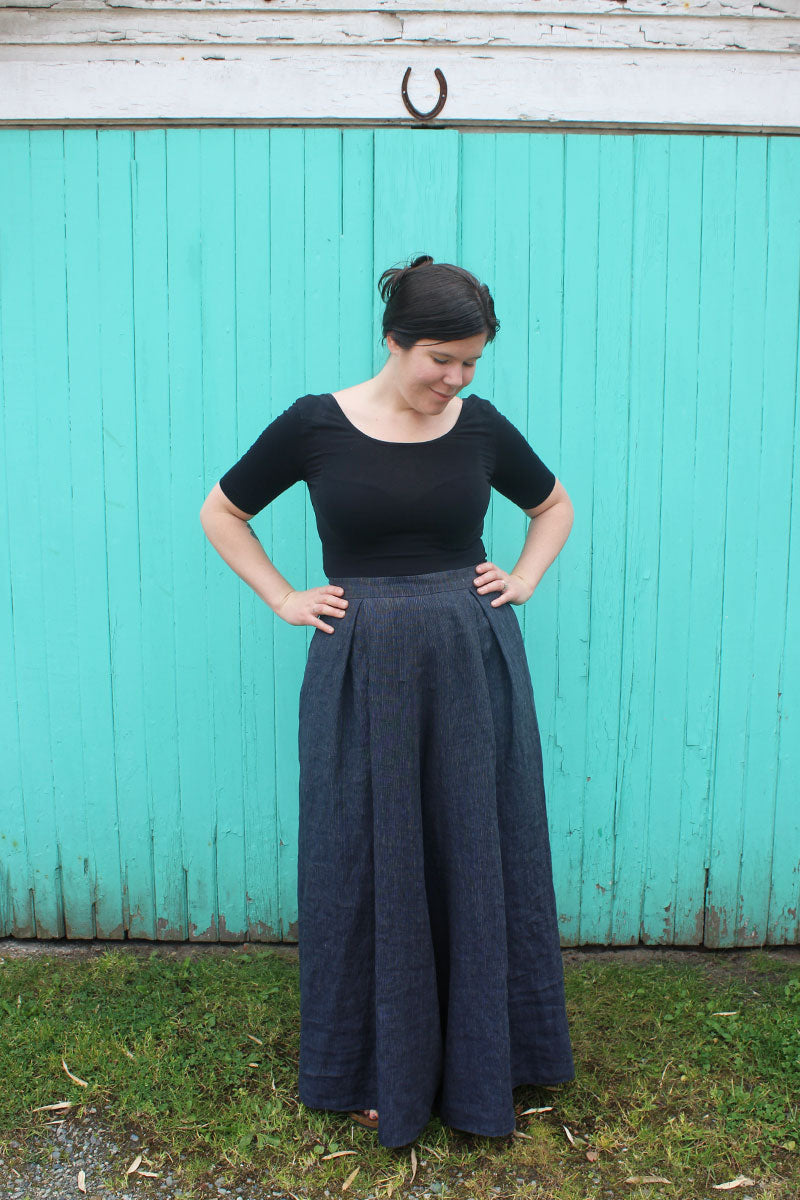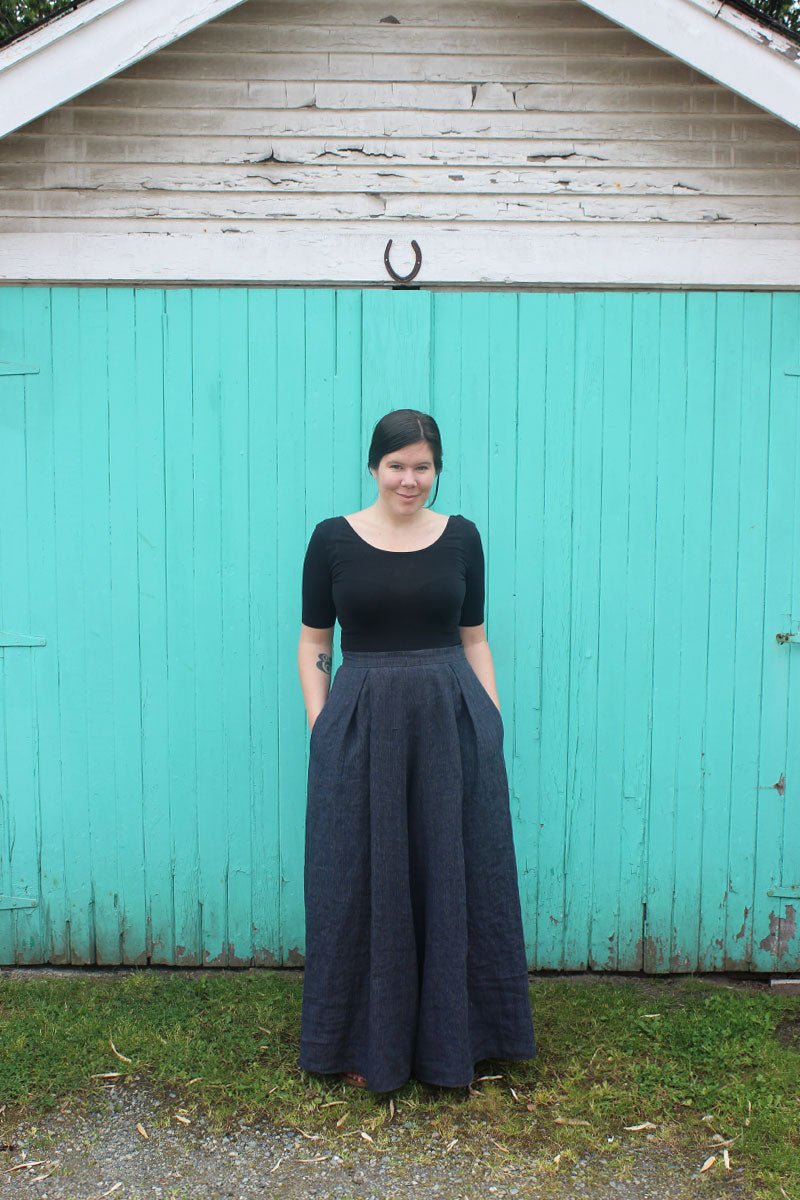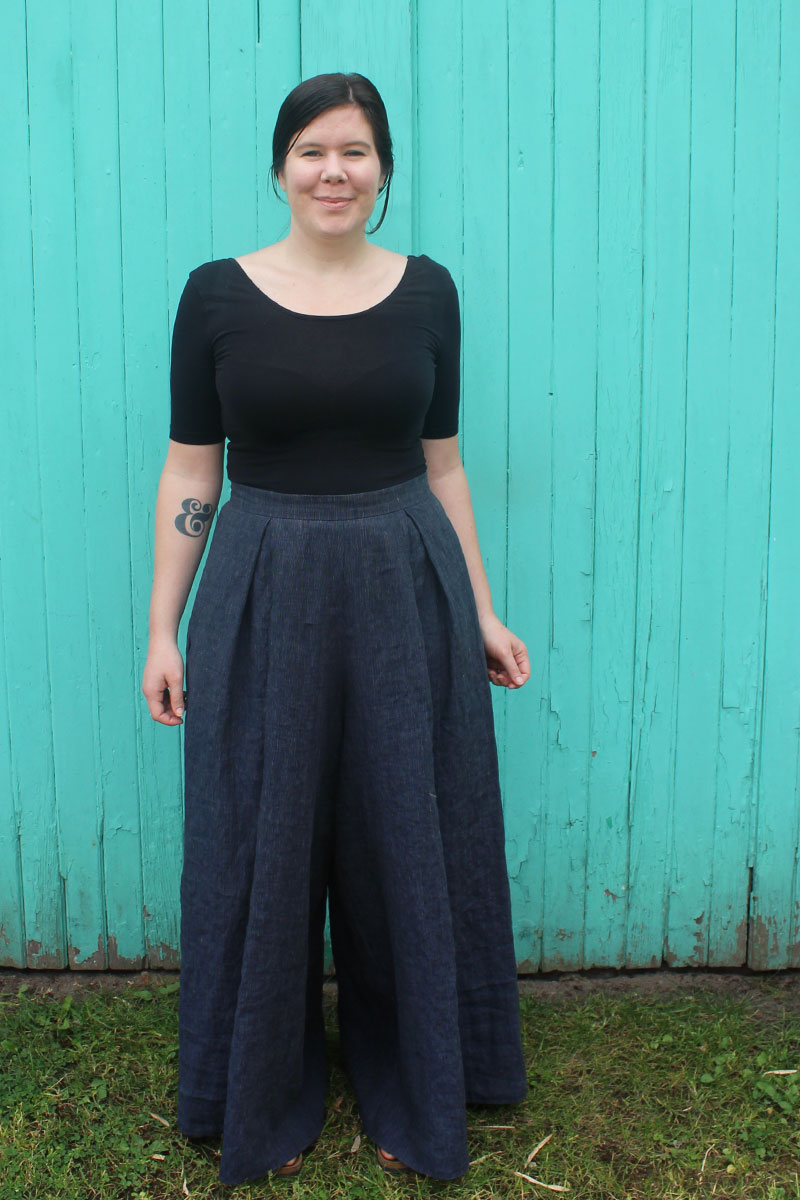 I love the cool feeling of full length pants in linen.  This version has become one of my favourite things to wear on the weekends, they are so much fun to walk in!
The Winslow Culottes are 20% off for the next 7 days!