It has been an exciting week!  It's great to see all the summer sewing getting started and I can't wait to see more in the coming months!  I've got several jumpsuits planned, as well as some new swimwear for my upcoming summer camping trip.  What do you like to sew in the summer time?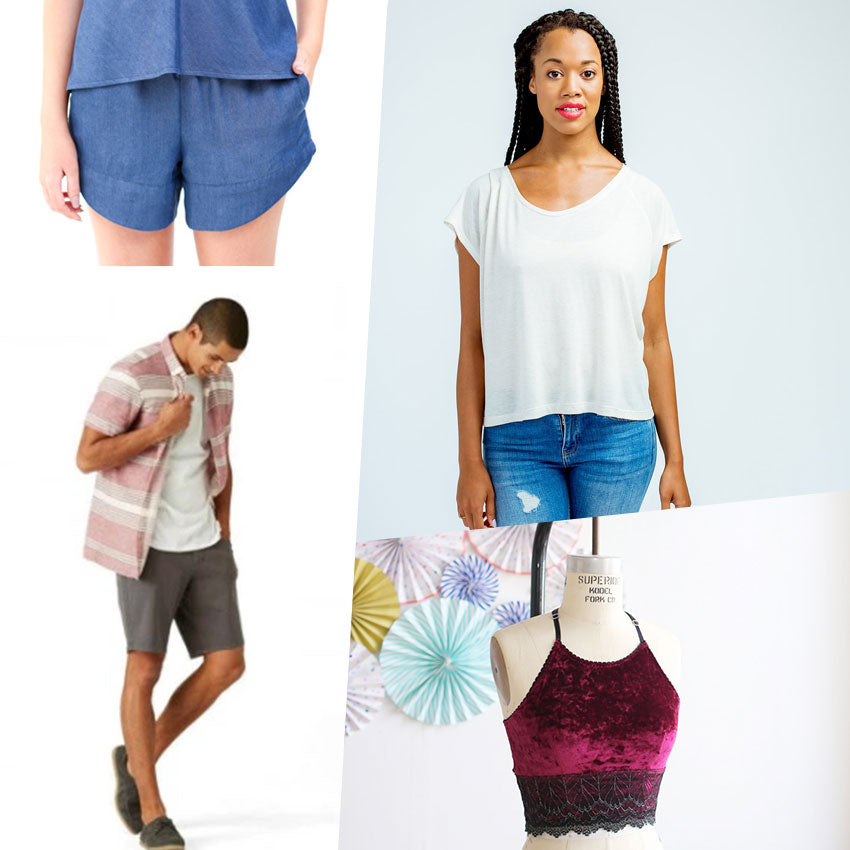 News
Megan Nielsen released the Reef sleepset, perfect for those humid summer evenings.
Grainline Studio released the simple Penny Raglan.  I can tell already that I'm going to want this one!
Madalynne released Noelle, a free bra and panty pattern.
Thread Theory provided a free short sleeve alternate for the Fairfield button up.
I released the Winslow Culottes (I couldn't resist including myself in the news this week, so exciting!)  Get 20% off this week!
Makes
Don't miss this amazing creation from kestral makes.
Heather's cute little giraffes have me grinning ear to ear.
Check out this awesome shirtdress from Sewn by Ashley.
I am completely charmed by Anya's new jacket.
Some great selfless sewing from Five Muses, check out these perfect shorts!
I am completely floored by these paisley oxfords from Handmade by Carolyn.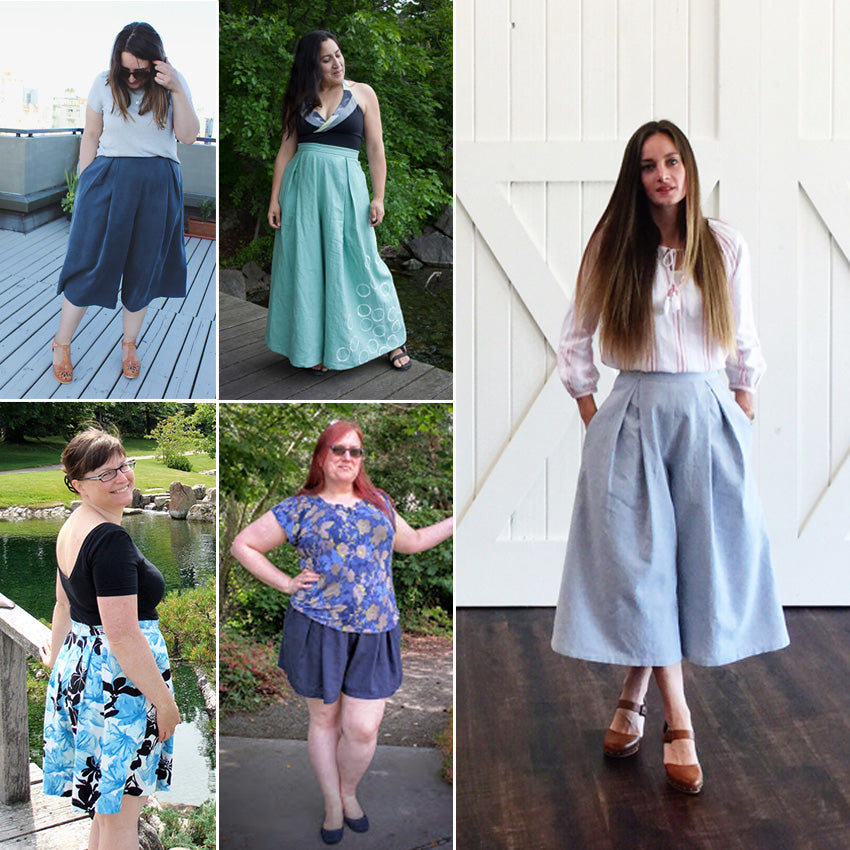 Winslows
Caroline from Blackbird Fabrics shares her tencel twill winslows, perfect for just about every occasion!
Christine added fantastic details to her full length version using a canning jar and some fabric paint, genius!
I cannot express enough love for Sarah's view C Winslows, she looks incredibly chic.
Jennifer made two pairs of Winslows! Both look super cute on her.
Anne took her Winslows for a spin on vacation this week, see how they held up on her adventure!
Resources
Salme Sewing blog shows us how to make a small bust adjustment.
Megan Nielsen shares a quick off the shoulder dress tutorial.
Inspiration
There is a new sewing podcast in town!  I love listening to sewing podcasts at work because, well, i'd rather be sewing!  It's the next best thing, really.   Clothes Making Mavens is a podcast from Helena (greyallday.com) and Lori (frivolousatlast.com), and their podcast is all about handmade fashion!  I loved their first episode and am excited to hear more.  I listen to a lot of podcasts and this one has great sound quality, mixing, pacing, and two lovely, well spoken hosts!  Who could ask for more? Check it out.