Happy Thursday, makers!  I fell behind this week, but I still wanted to get this amazing roundup of beautiful makes to you, even if it is technically a day late!  This is the problem with naming your weekly roundup after a certain day, I may have to rethink this.  Also, heads up that I will be taking a brief hiatus from the roundups for 2 weeks, I will miss curating these posts, but I am in for a busy mid-summer and I need to take something off my plate 🙂  When I get back, expect the BIGGEST weekly yet.  In the mean time, I have scheduled a bunch of fun posts and I'm excited to share some of my summer sewing with you!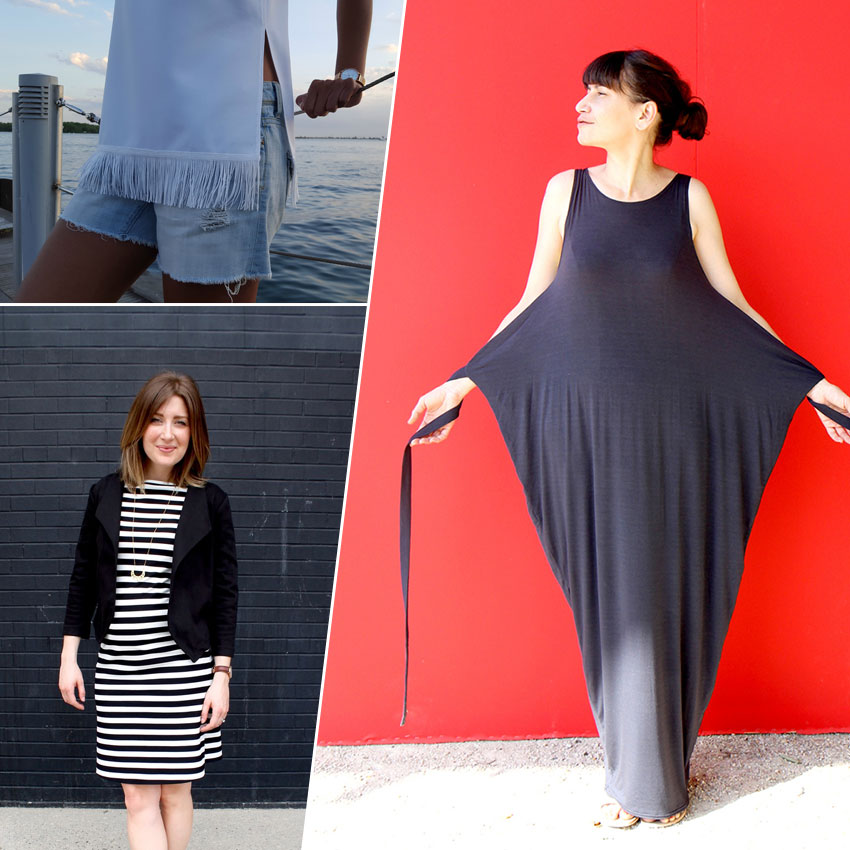 Clockwise from top left: Sweet Shard, Joiles Bobbins, Fabricate.
It was a slow week for pattern news, let me know if I missed any exciting pattern releases!  Otherwise, enjoy these awesome creations from fellow sewists <3
Makes
This Kielo Wrap dress from Jolies Bobbins is absolutely smashing. 
Check out this awesome Martha Dress from A Magnificent Thread.
Ashlee's Winslow Culottes make me so happy!
Don't miss these cool photos of a simple white fringe top from Sweet Shard.
Christine's shibori Sophie Swimsuit is blowing my mind.
Two Gorgeous Granvilles this week from Made by Meg and from Adventures of a Young Seamstress.
I am loving this simple tank from Sew Anemone, and she paired it with her Winslows! 😀
This basic black Morris blazer from Fabricate is stunning.
Sarah's Helga shirt is making me swoon. Check out that awesome digital print!
I cannot express enough love for Sue's harem pants.  Seriously, Sue, those are incredible.
A very modern and cool Ailakki Jumpsuit from Diary of a Chain Stitcher.
These Winslows from Thread Bear Garments are the stuff dreams are made of.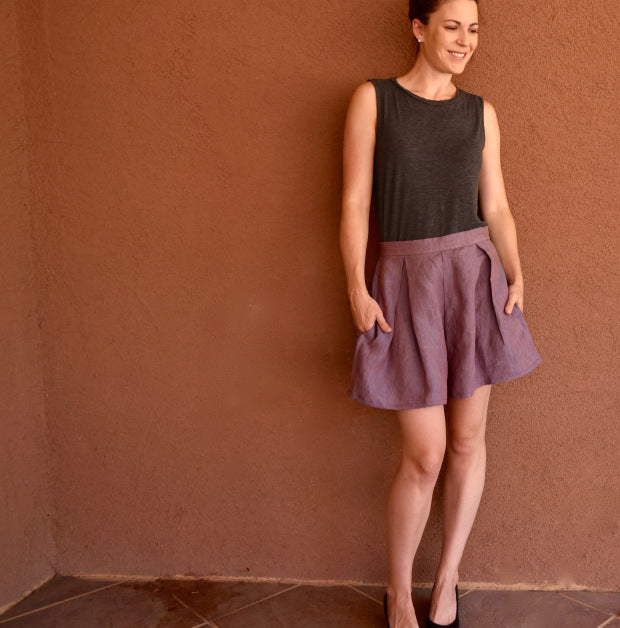 Resources
Karen from Did You Make That shares ideas for things to do when it is too hot to sew.
Melly Sews Shows us how to make pom-pom fringe shorts.
Inspiration
I am blown away by this series of photographs by @visitnorway and their @sheepwithaview account.  Shared by Fringe Association.