Many people have expressed some hesitation about the culottes trend, and I don't blame you! I, too, gave this trend the side eye for quite some time before giving them a go. One thing I made sure of when designing the Winslows, is that they really flatter the figure. This makes them fun to wear and easy to style! I love wearing mine with a top tucked in to the high waist, emphasizing my hourglass figure. Check out my full round-up of testers for tons of inspiration, you can see just how versatile they can be!
Here are some examples of Winslow outfits, so you can try out some different looks. I am really excited about the fall and winter styling possibilities, and I've already purchased some lightweight wools in bright coral and gingham to make winter Winslows with! I cant wait to wear them with my rain boots and tights 🙂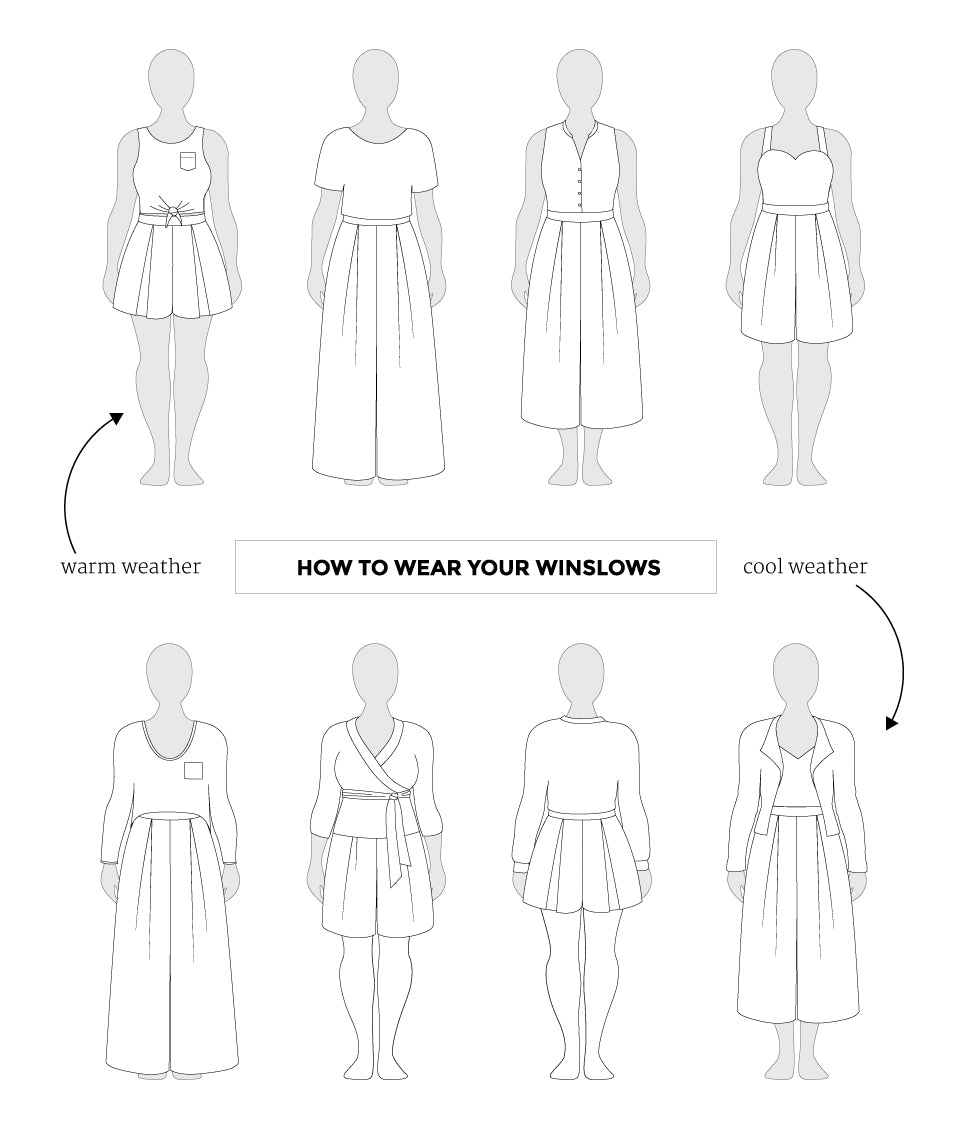 Here are some great indie patterns to pair with your Winslows:
Hunter Tank by Jennifer Lauren Vintage
Wanderlust Tee by Fancy Tiger Crafts
Aurora Tank by Seamwork Magazine
Briar Sweater by Megan Nielsen
Appleton Wrap Top by Cashmerette
Linden Sweater by Grainline Studio

Help me spread the word about how fun and versatile culottes are! Style your culottes and tag me (@helens__closet) on instagram. Don't forget to #winslowculottes if you are wearing Winslows!