Happy Wednesday, makers! Are you all feeling the rush of summer?  It always flies by, and yet we are surprised by it every year! While I love the hot weather and carefree summer hangouts, I am also anticipating fall more and more each day.  I wonder if that 'back to school' feeling ever goes away?  The end of August definitely triggers something in me that makes me want to overhaul my wardrobe, rearrange my apartment, and get some new binders…ok, maybe not the binders.  Are you guys feeling like making a change?  Or maybe just a new dress?  The new Frankie pattern looks like a perfect transition piece, hmm….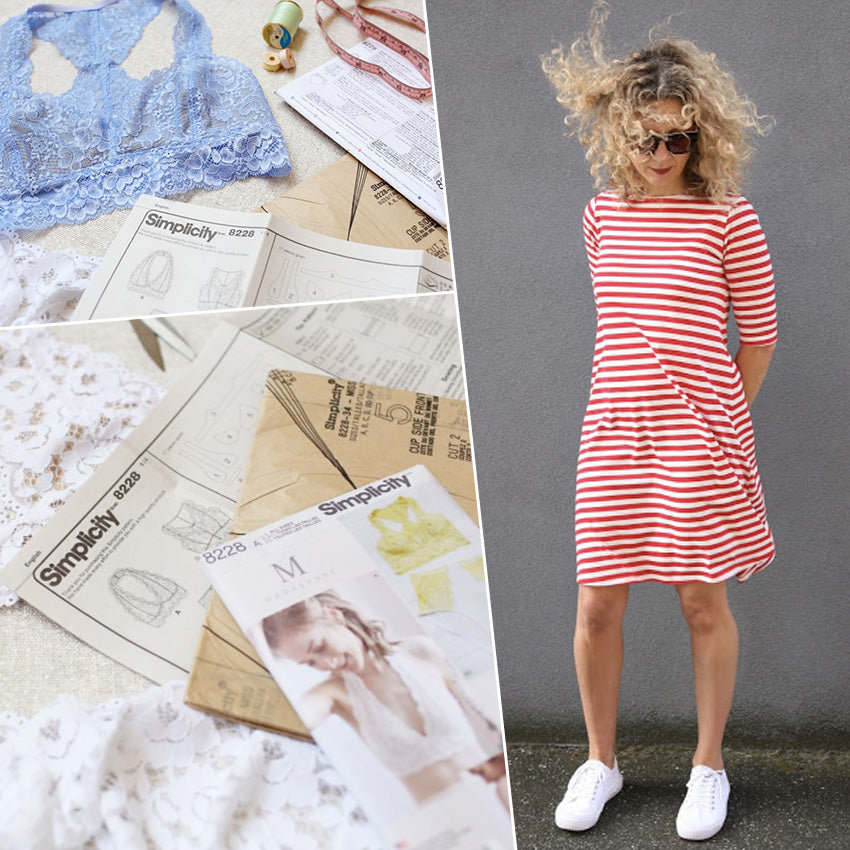 News
Madalynne has partnered up with Simplicity to offer lingerie patterns in print! Her designs are gorgeous, I am excited to try them!
Tessuti released the Frankie Dress, an excellent staple dress for any season.
Makes
I am crazy for this kimono from That Black Chic.
A beautiful summer sundress from Sewing Myself Stylish.
I am so intrigued by the latest release from Itch To Stitch, the Belize Skort.  How cute is this version from Frivolous at Last?
Tanya's latest dress is chambray perfection.
I am loving this denim Malvarosa dress from Fa Sew La, those pockets! <3
This extended Alder Shirtdress from Sweet KM is right out of my sewing dreams.
Check out this dress from Wear the Ducky Tie! The skirt is hacked from the Winslow Culottes, amazing!
Alina and I swapped patterns a little while back and her version of the Winslows are up on the her blog. I am so excited to share my Chi-town Chinos with you on Monday!
Resources
Colette pulls back the curtain on the mysterious pointed pizza cutter tool, aka, the tracing wheel. My sewing teacher in high school made us cut everything out using the wheel and tracing paper method, so I am all too familiar with this tool.
Inspiration
I was so taken with this embroidery refashion project from Charity Shop Chic! She layered black embroidery over the existing white before refashioning the shirt into a beautiful tank top! The end result is breathtaking.