50 Wednesday Weeklys!  Thank you all so much for reading these round-ups and supporting this indie sewing report! I love putting it together and it is really nice to see that you all enjoy reading it and exploring the links.  I look forward to continuing on, here's to another 50!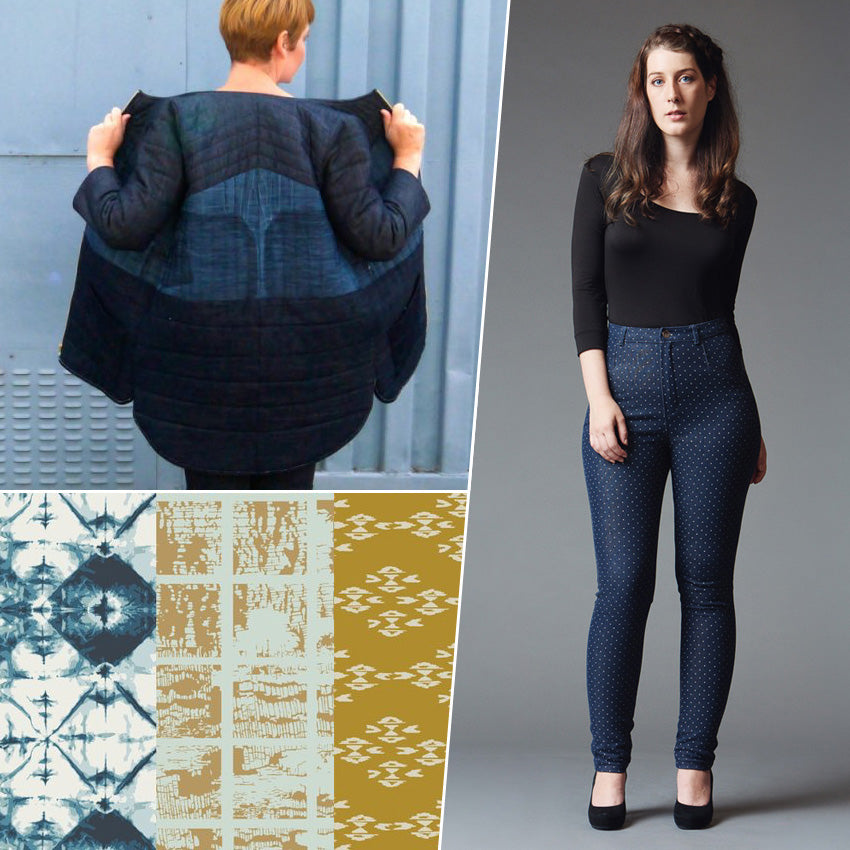 News – Clockwise from Top Left
It has been an incredible month of denim refashioning for the refashioners 2016 tour, and now it is our turn to jump in! Do you have a jeanius refashion planned? Portia's contribution totally blew my mind, I am really excited to get started!
Deer + Doe released a new jeans pattern, Saffran!  I am loving all the versions I have seen so far!
I love looking at collections from April Rhodes, her fabrics are just soooo pretty!  Check out her latest work in this fun lookbook.
The September Sew Photo Hop is back with House of Pinheiro! Check out this fun community event here.
Makes
Mary's latest sway dress is simplicity at it's most elegant.
I am crazy for these crocodile print culottes from Ada Spragg.
These easy layering sweaters from Fabric Tragic are perfect transition pieces for fall.
This batwing dress from Pigeon Wishes is giving me serious fabric envy.
Anne expresses her Winslow Culottes love with two versions!
The latest creation from Lily Sage & Co. is just….I can't even….
I am in love with this white jacket from Sweet Shard!
Sew Abigail's art gallery denim Winslows are soo pretty.
So many culottes this week!  Don't miss these Emerson crop pants from Style Maker Fabrics.
Resources
This incredible sewing desk from Sew Can She has me green with envy.
A great article on sewing a perfect set-in sleeve from Itch to Stitch.
Colette opens the door to their creative process this week with the first in a series of articles.
Think you may have missed something?  Check out the monthly Indie Pattern Update from Diary of a Chainstitcher.
Inspiration
I have been looking into Sashiko stitching (a form of decorative reinforcement stitching or functional embroidery from Japan) as part of my creation process for Re-fashioners 2016, and I just love the way it looks on denim!  It can be used to accent mended denim or simply as a design detail and I am looking forward to incorporating it into my project!
Images Sources: One  |  Two  |  Three