One of the things that has become apparent to me while constructing my me-made wardrobe is that I am lacking basic tops to pair with my me-made bottoms!  I have made some tops, but they have all been in fun prints and colours, making it difficult to pair them with my bottoms (also in fun prints and colours).   I like the look of a bold garment paired with a neutral, so the outfit balances out nicely.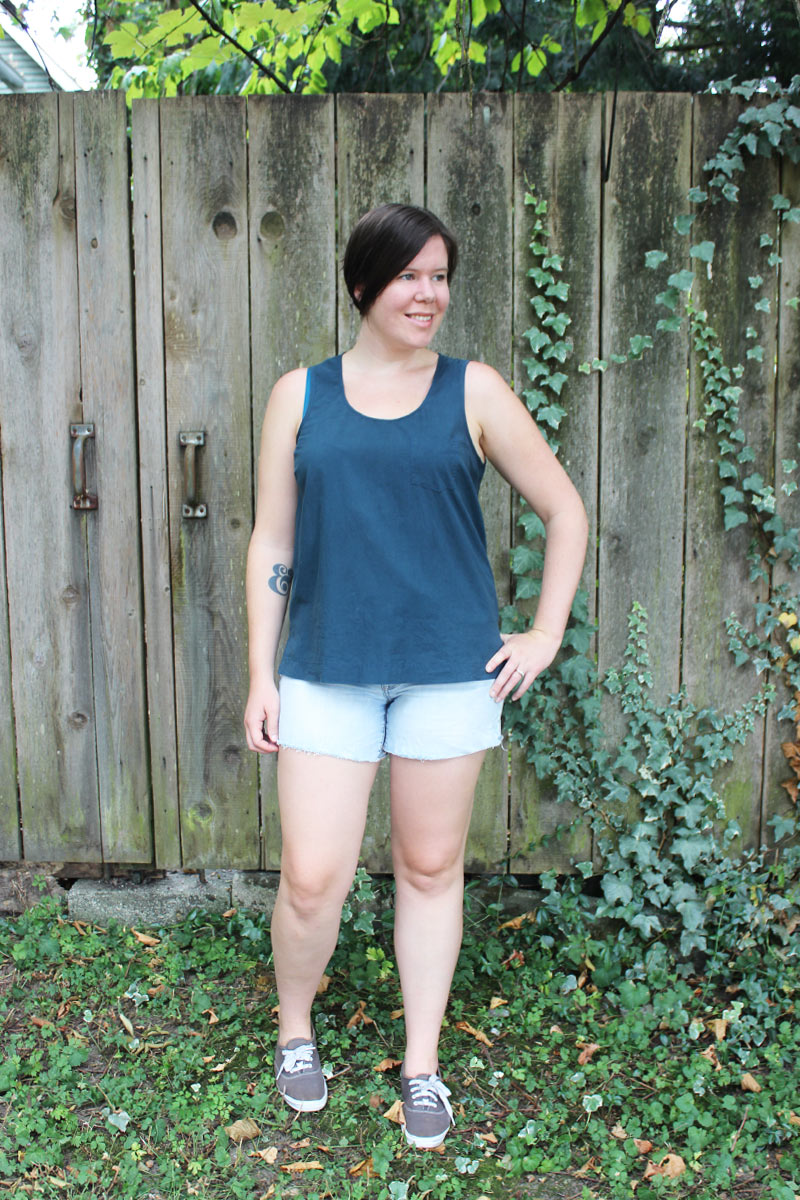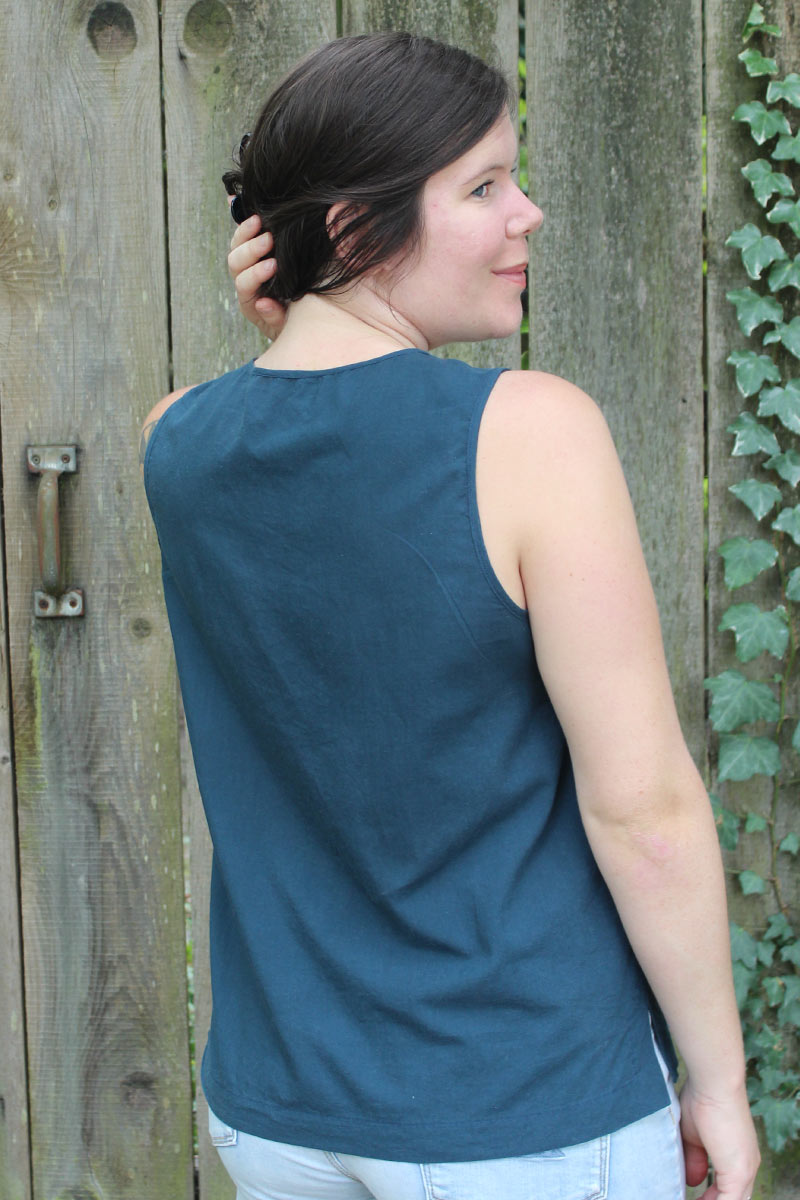 I'm taking steps to rectify this issue with this simple Tessuti Kate top.  I found this teal cotton lawn at a scrap sale at my local fabric shop and I'm glad I picked it up.  The pattern doesn't require very much fabric, so I was able to squeeze it out of this scrap and add some length to boot!  My first Kate top was made from quilting cotton and it is a bit too short and boxy,  This time I am much happier with the results and the added length makes it easier to tuck into skirts or culottes.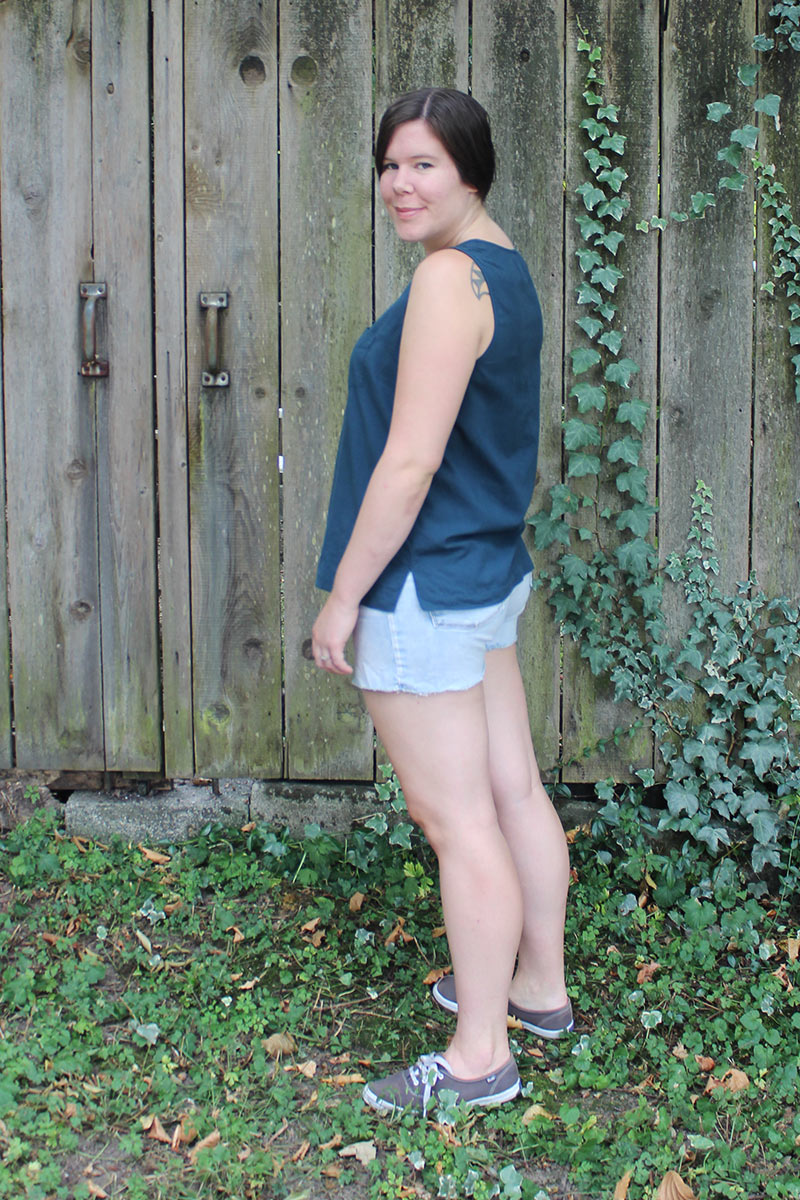 I love the way this pattern is finished along the hem.  It features side slits and walks you through how to perfectly enclose the seam allowances on the inside.  It is a very satisfying make for this reason, I really enjoy the process.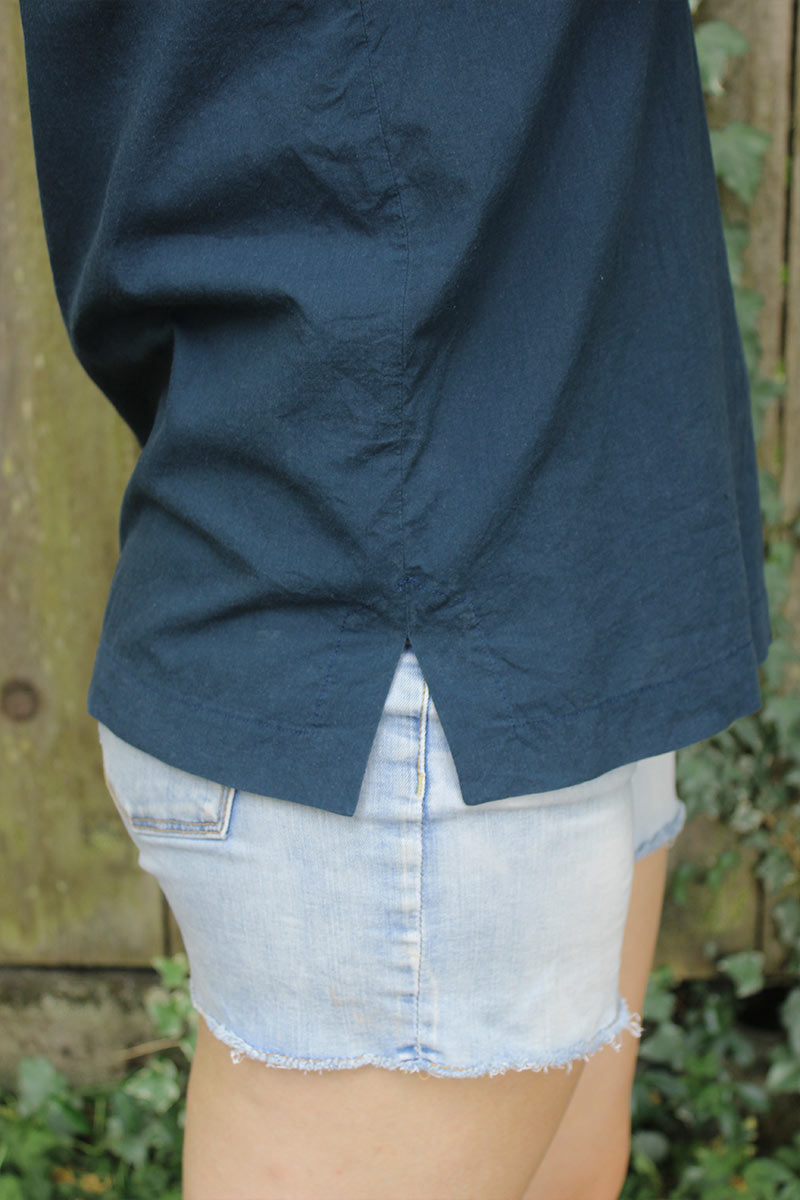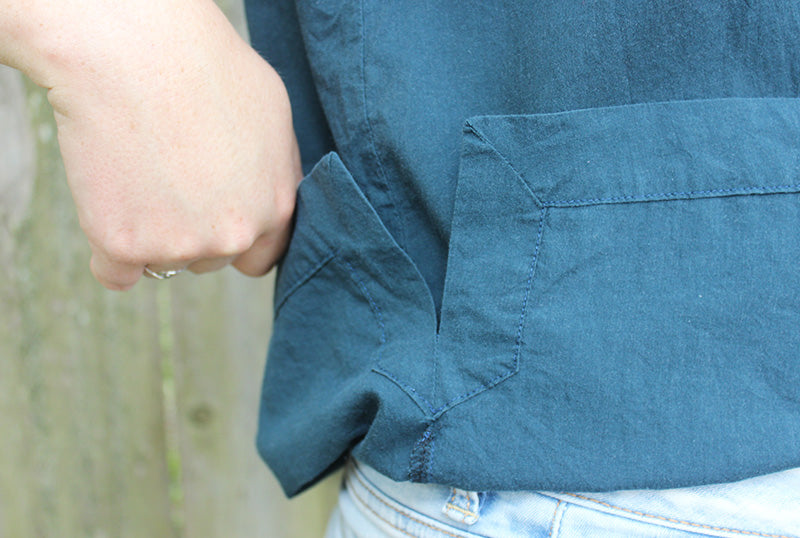 The bias binding on this top is the trickiest part, but it yields a beautiful result.  I also added a pocket to my version, using the pocket from the Grainline Studio Alder Shirtdress.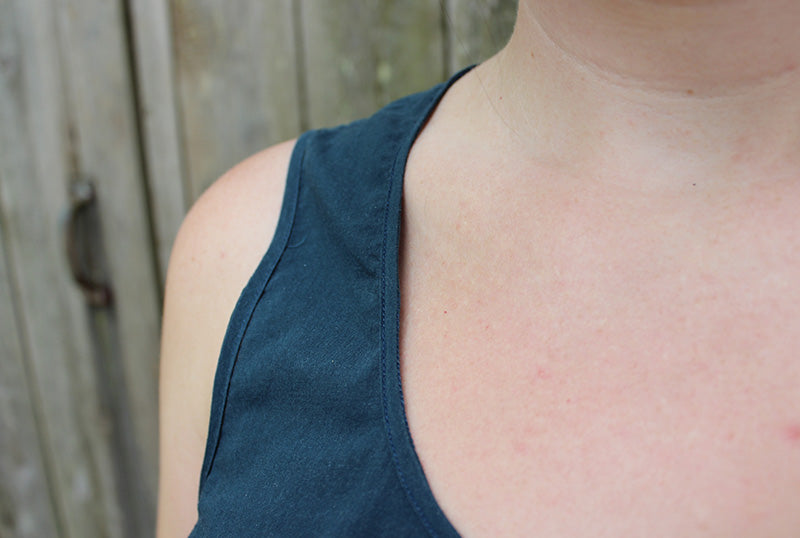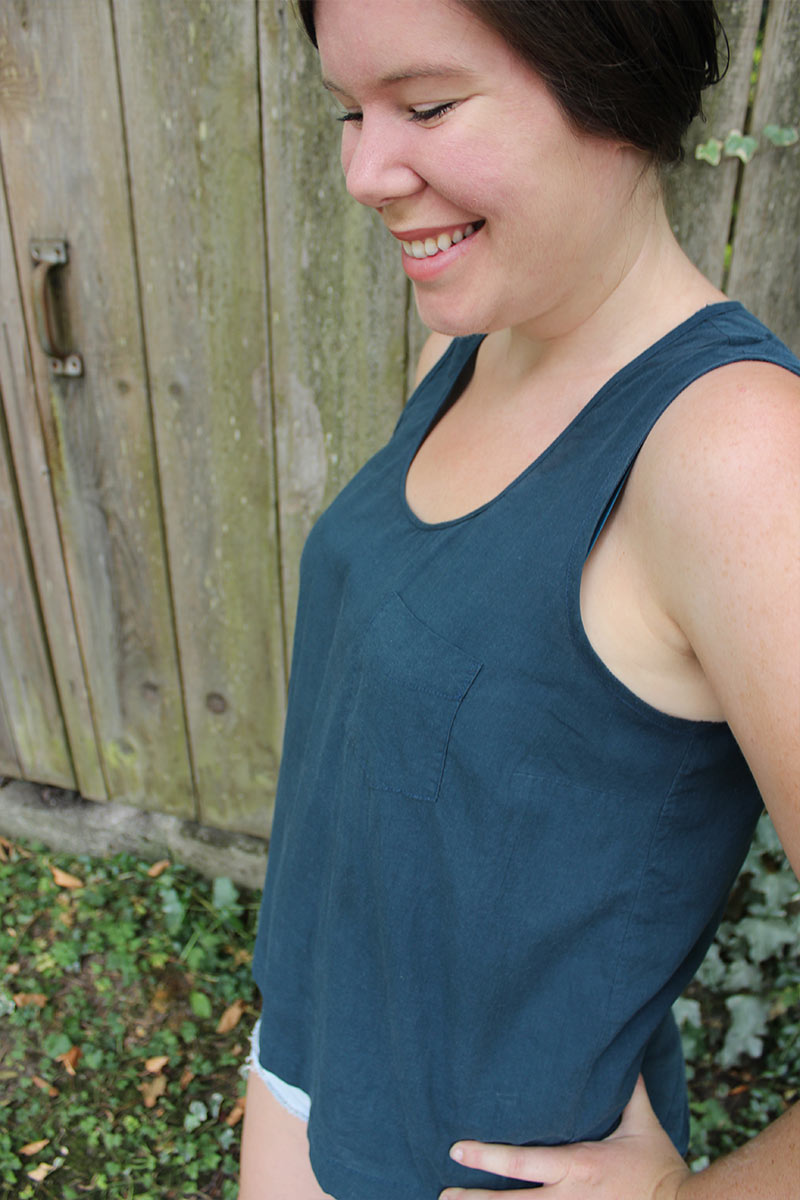 Do you need more basic tops?  Consider the Kate!  It also comes with a high-neck view with a button closure on the back.