Happy Hallowe'en, makers!  I wish I had a more spooky post to share today, but this fall scene will have to do 🙂
One thing I knew for certain when I was planning out my cooler weather wardrobe was that I needed some fall Winslow Culottes!  This pattern was such a staple for me this past spring and summer, and I am excited about the possibilities for fall and winter versions as well.  Imagine the mid-calf length paired with ankle boots or the shorts length over warm tights! Here is a knee length version in a fun rayon print you may recognize from my Inari Tee Dress last spring. These lovely colours scream autumn, don't you think?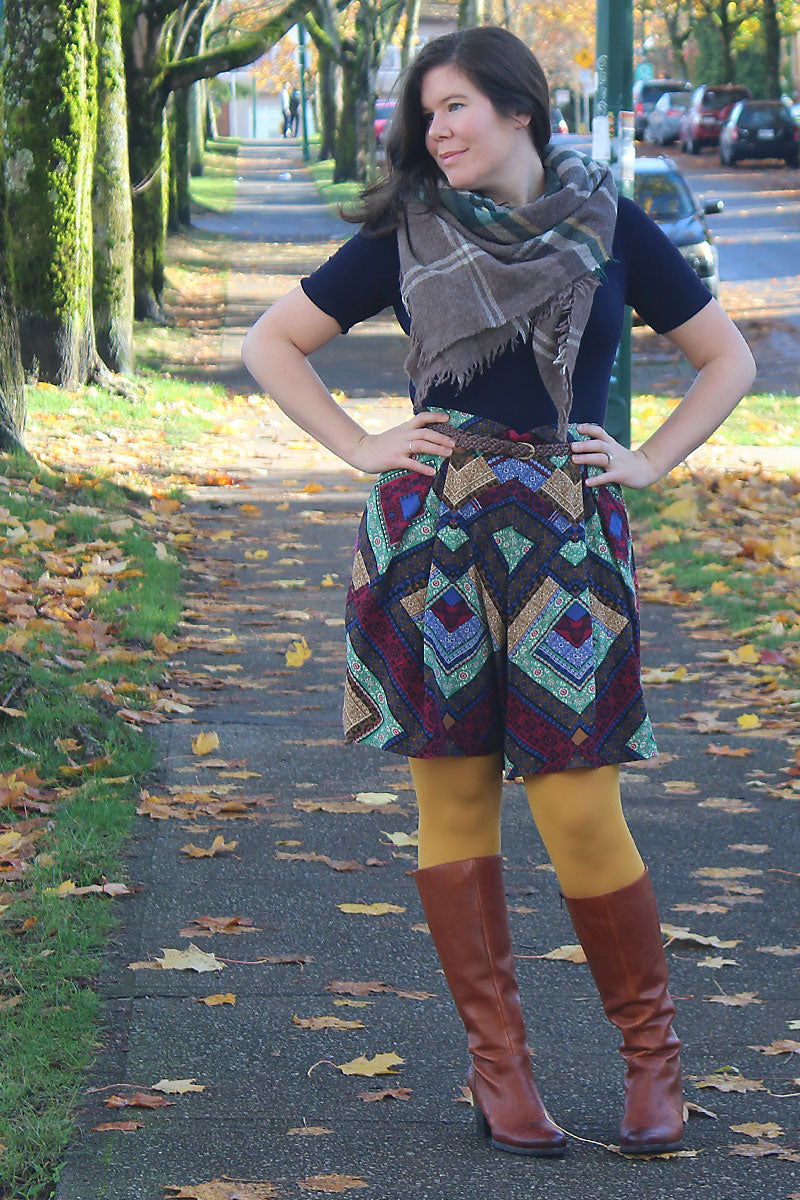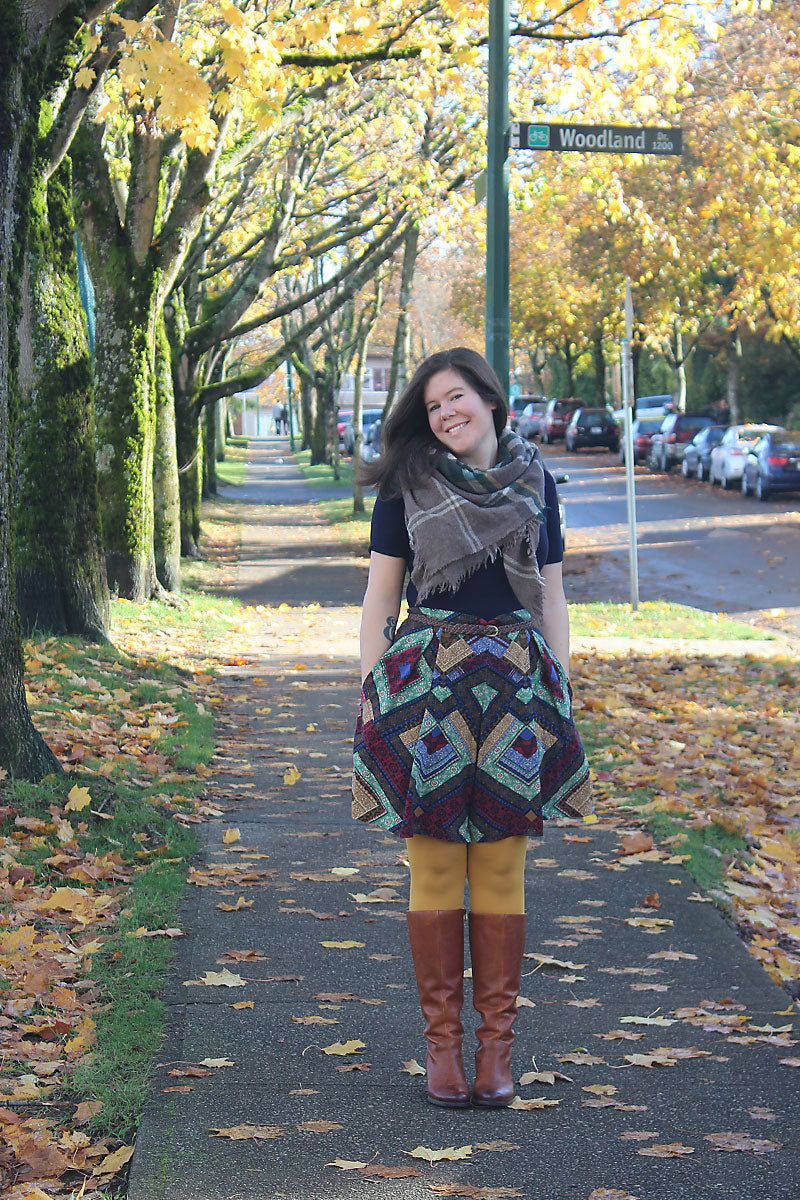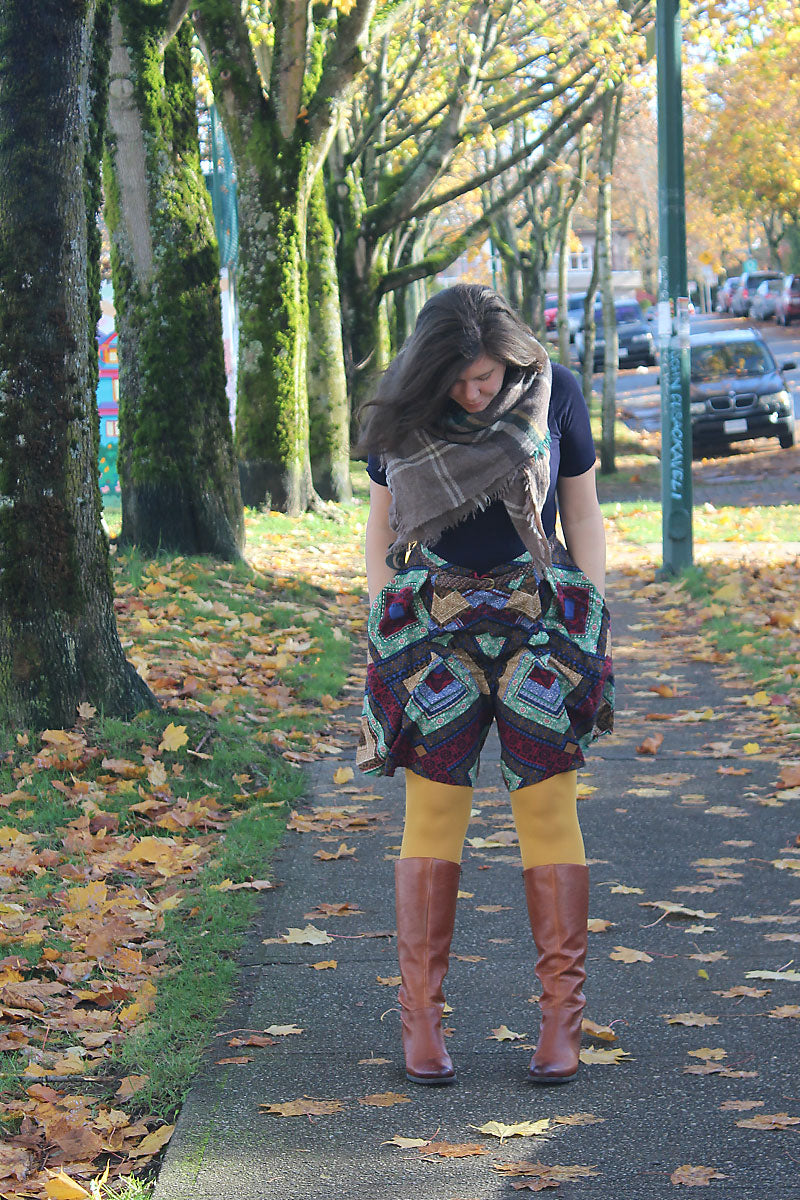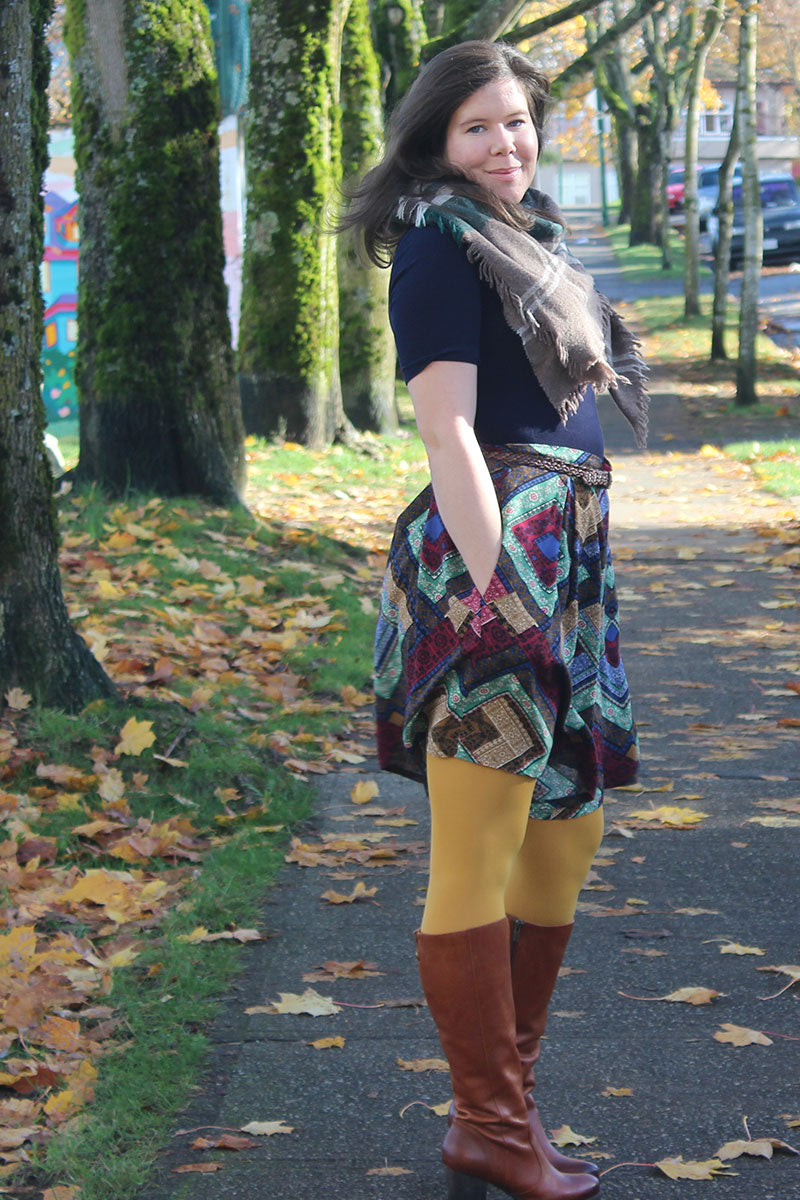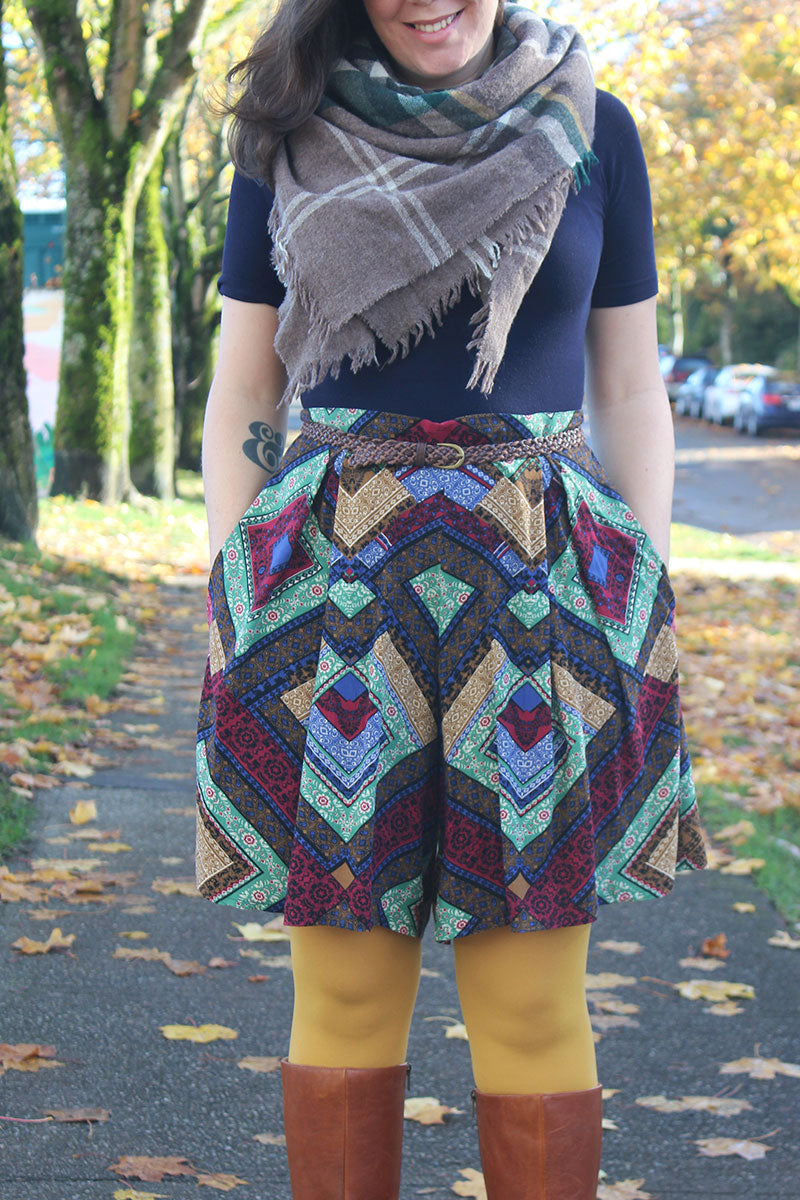 I love all the cool shapes in this print, and I knew that matching them up would be crucial to the success of this look.  I cut each piece out separately, instead of cutting the fabric on the fold, to ensure that the pieces would be a perfect match.  I am so pleased with the effect of the print combined with the deep pleats.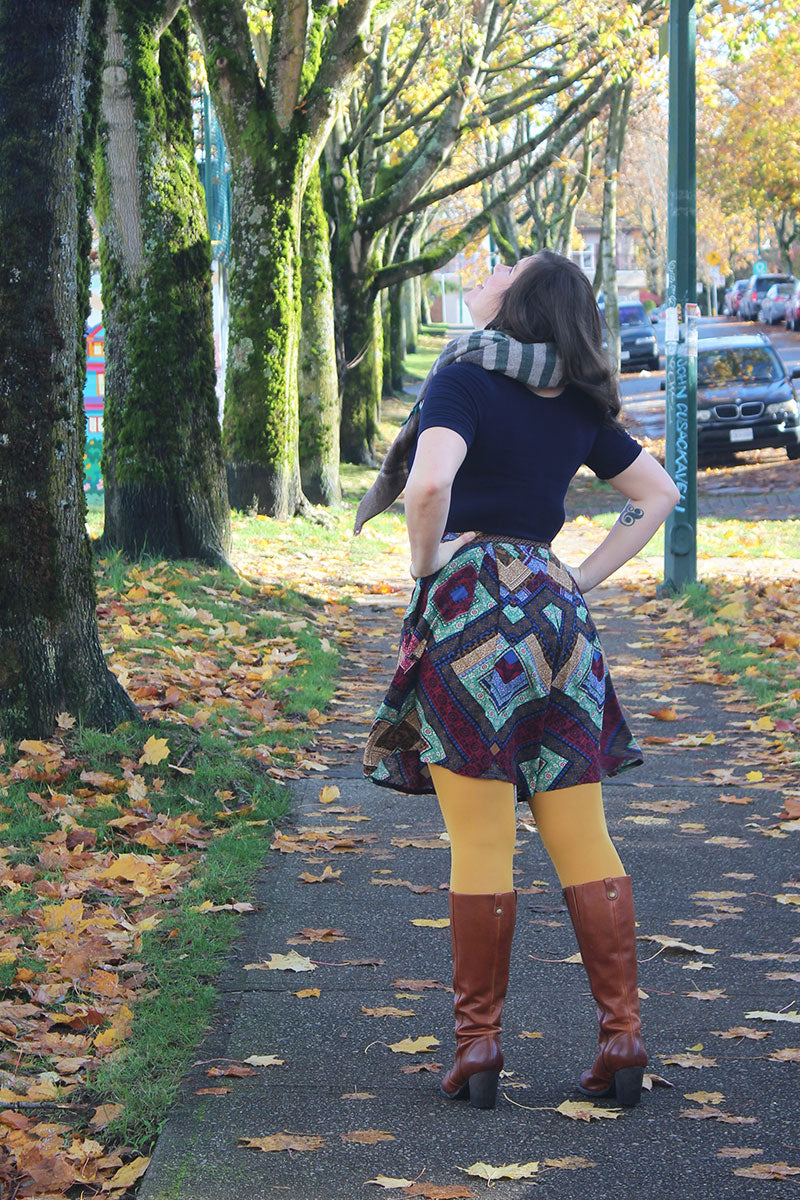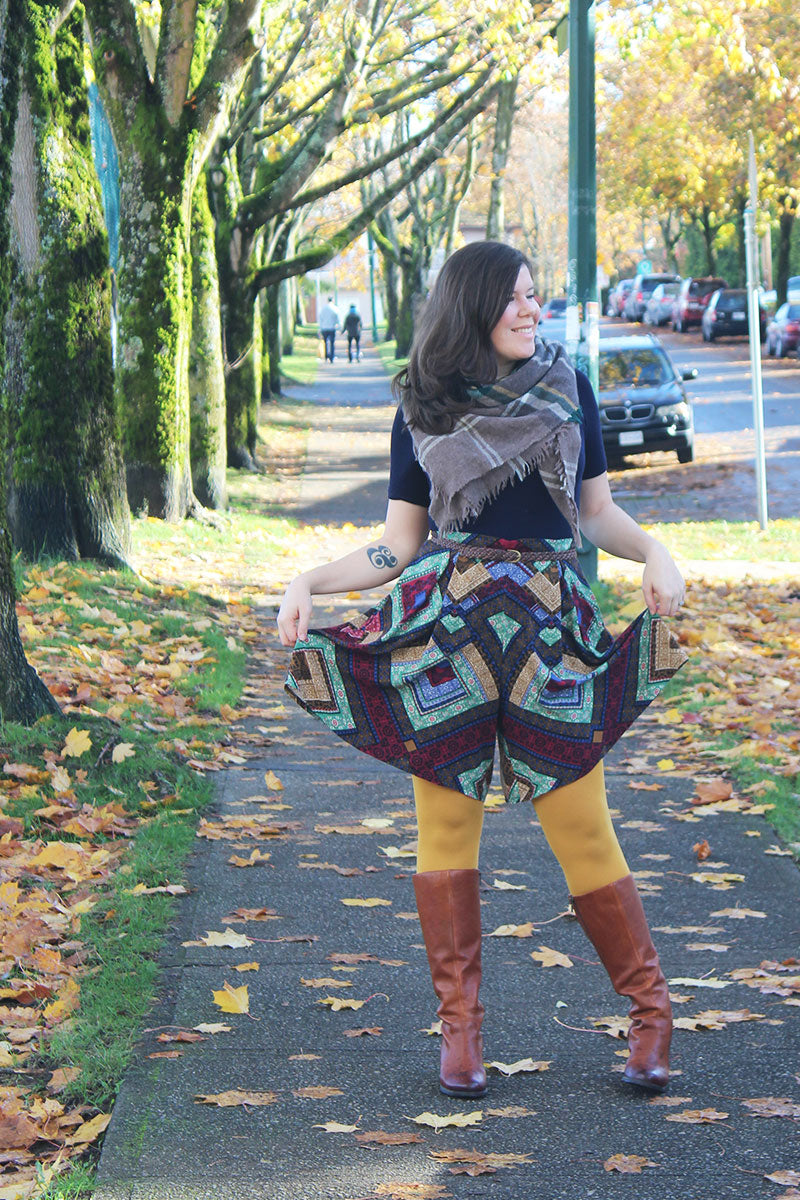 The Winslows are so comfortable to wear with or without tights because the crotch curve is designed to not ride up when walking.  It's the one thing that keeps me coming back to this look again and again – all the esthetics of a full skirt with the comfort of pants.  The wide legs make for excellent drama when walking, too!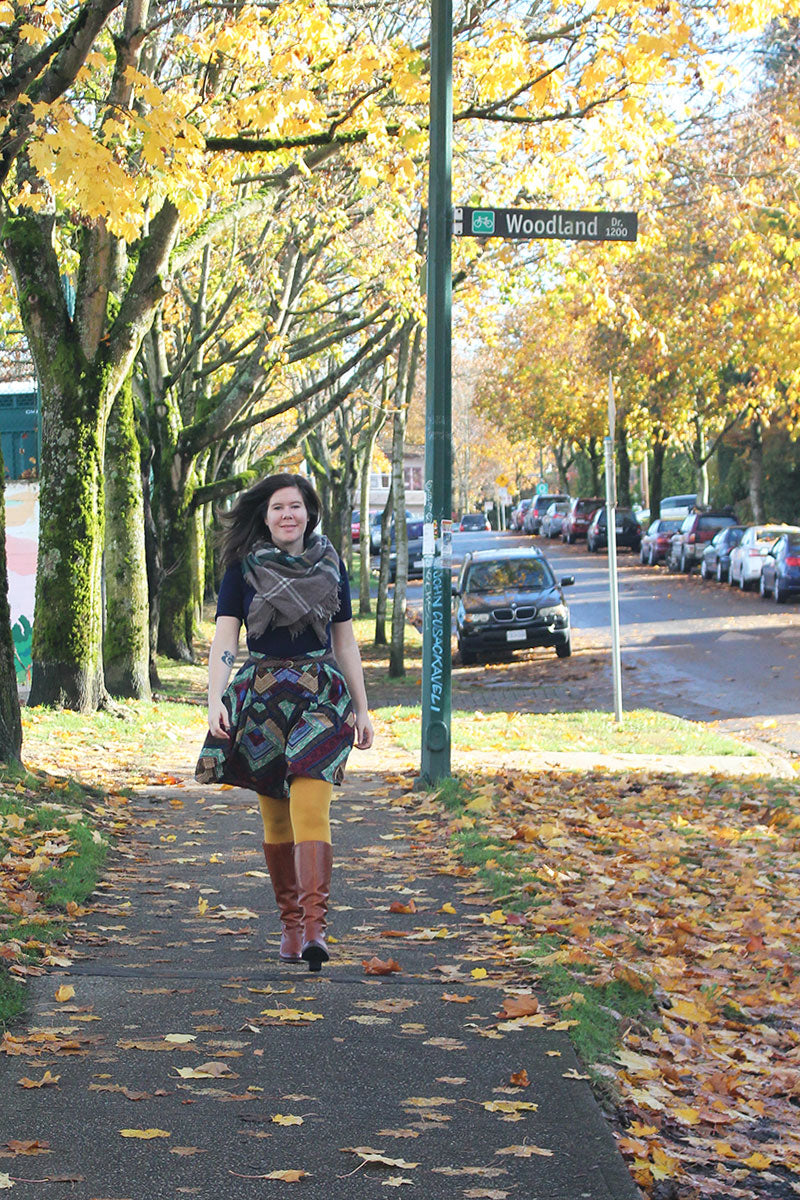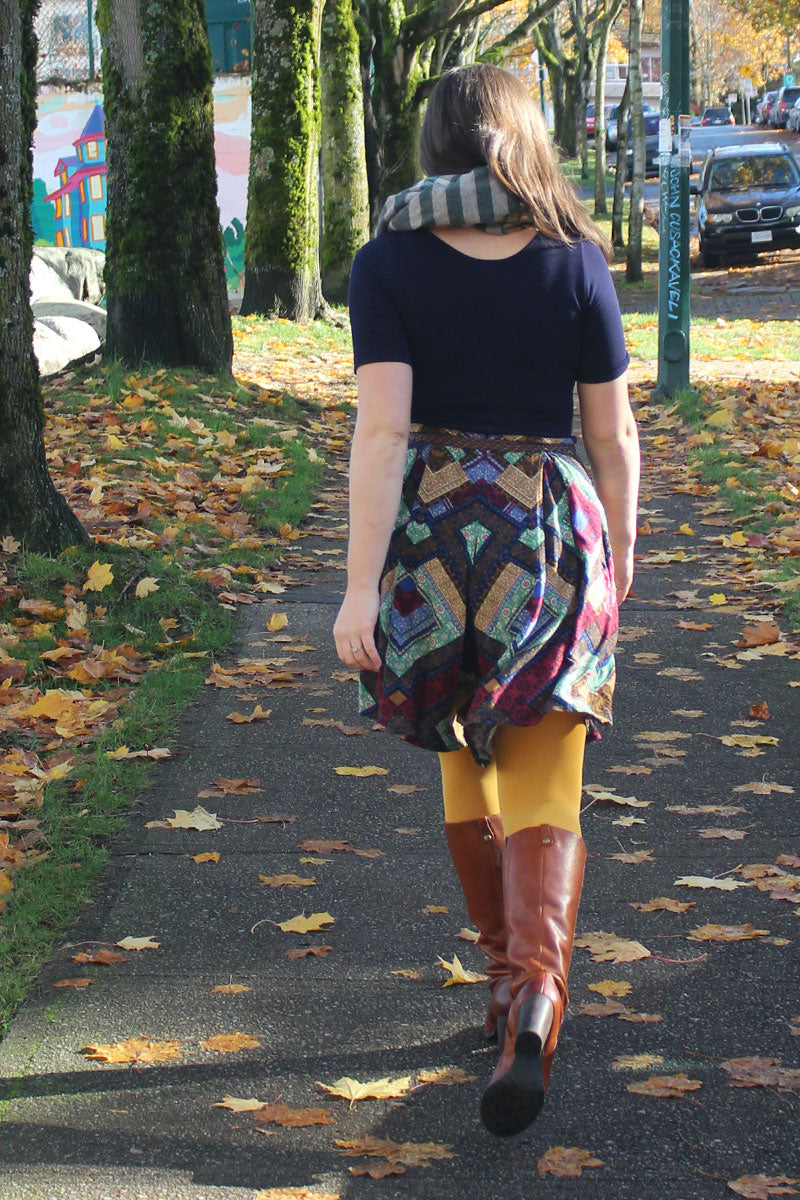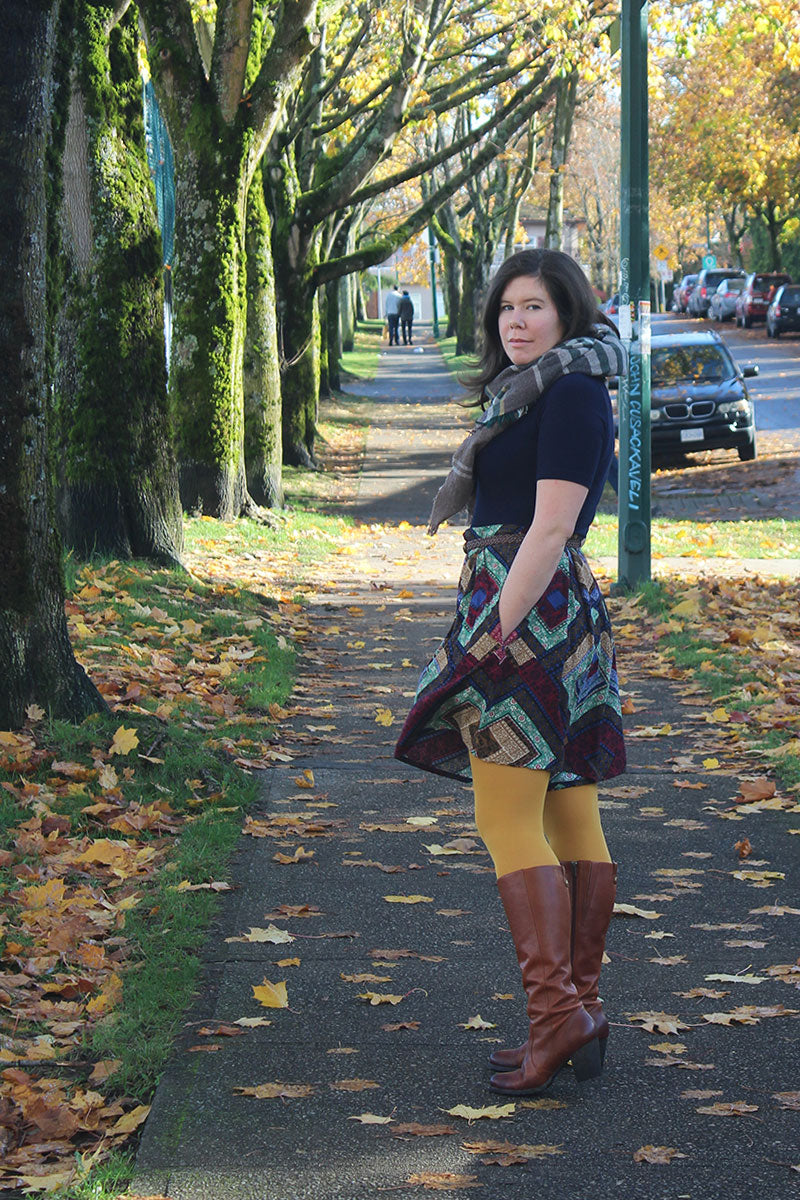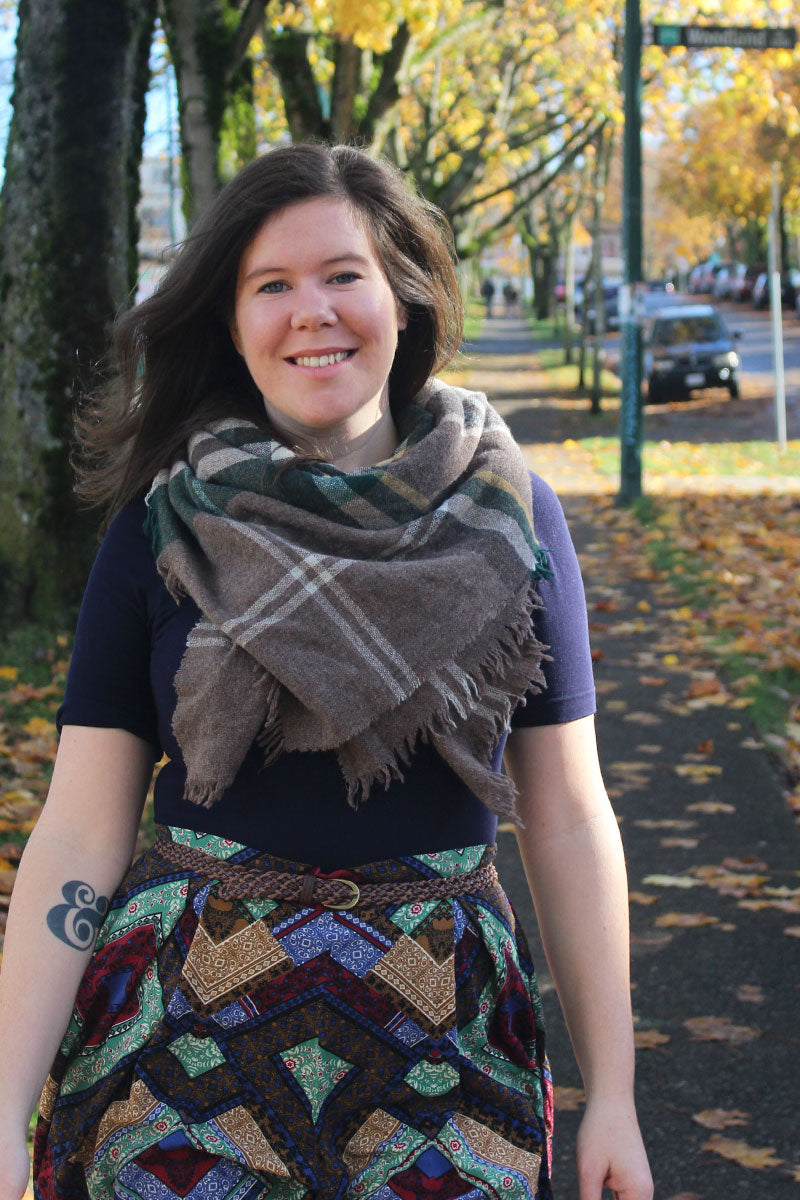 I'm all set to throw myself into a pile of dried leaves in this outfit!  Are you enjoying your fall sewing so far?  Let me know what you are up to!