Welcome to November!  Can you believe it?  In Canada we are well past thanksgiving, so Christmas is full steam ahead! Are you guys planning on making Christmas sewing gifts?  I always start on this WAY too late, so I'm trying to plan a bit better this year.  Any ideas?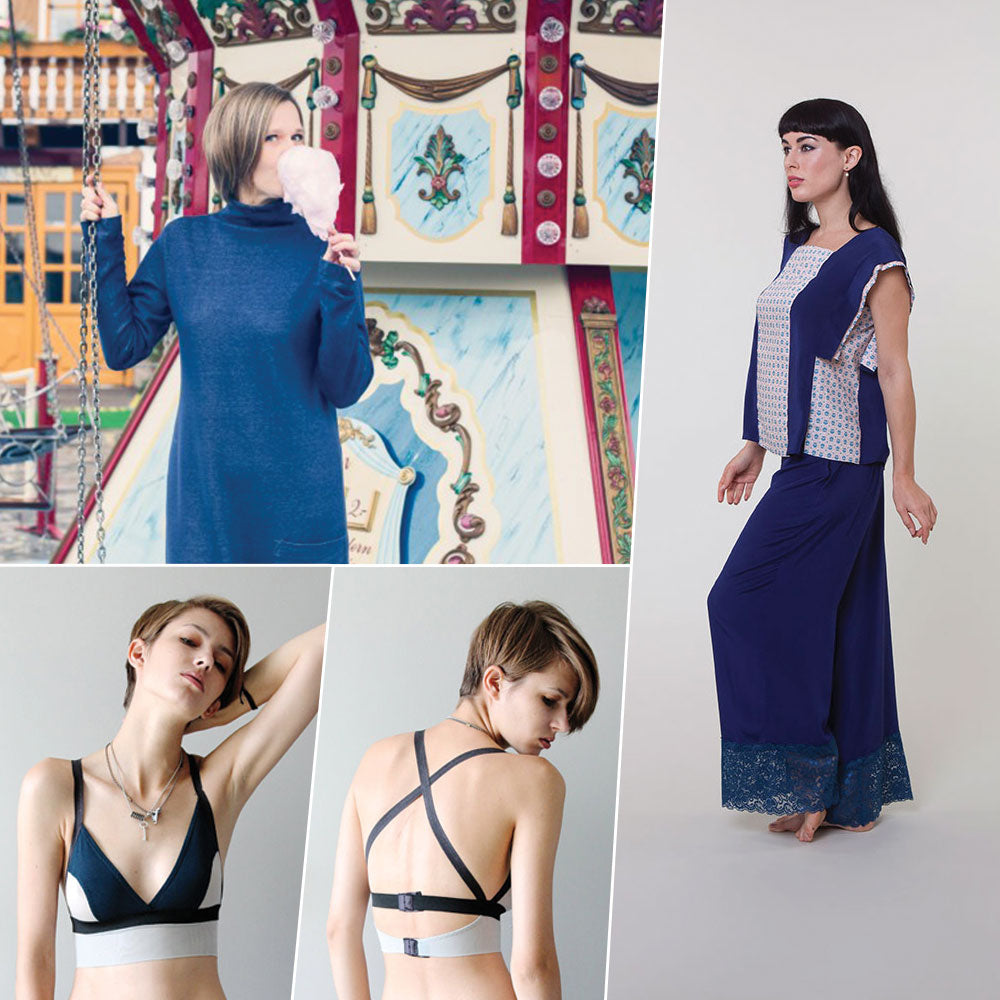 News (clockwise from top left above)
Schneidernmeistern released the Karl dress, a perfect cold weather dress for staying cozy and chic.
The November issue of Seamwork Magazine is out! Take a look at their latest patterns, Monroe and Charlotte.
Check out the new Euler bra pattern from Sophie Hines.
BP Sewvember is back! Head over Bimble + Pimble to learn how you can participate in this instagram event.
Makes
This amazing wool coat from Sunny Gal Studio is actually making me wish it were colder here in Vancouver!
The neckline on this retro frock from Sewing and Stuff is seriously awesome.
I love Harry Potter, so this Fleur dress from My Happy Sewing Place is EVERYTHING.
A very cute Cambie and Veronika mashup over on the Clueless Seamstress.  Check out that cool peplum version, too!
This metallic skirt from Amanda's adventures in sewing is stunning.
When you are scrambling for a Hallowe'en costume next year, remember this awesome idea from Trash to Couture.
I am obsessed with both of Katie's new Sudley dresses.
How cute is this Staple dress by Rake and Make?
Vintage on Tap made the new Billie collection by Tribe patterns!  Check out her chic ensemble.
Resources
Make sure you didn't miss a thing last month by perusing the October Indie Pattern Update from Diary of a Chainstitcher.
Cashmerette walks us through how to make sleeves larger.
The Curvy Sewing Collective has a new series highlighting new curvy sewing patterns.
Check out this tutorial on bound buttonholes from Stitched Up By Samantha.
In the Folds goes over adding sleeves to a sleeveless top pattern.
Inspiration
Fabric dyeing is something that I am so interested in trying!  Perhaps it will have to wait until summer 2017, but in the meantime, I got a lot of inspiration from this post about eco-dyeing from Machwerke.