I can't believe it has already been one week since I got home New York City! This was such a special trip for me because I got to spend an entire weekend with other sewing-obsessed ladies, learn a new skill, and see the big Apple with my Mom.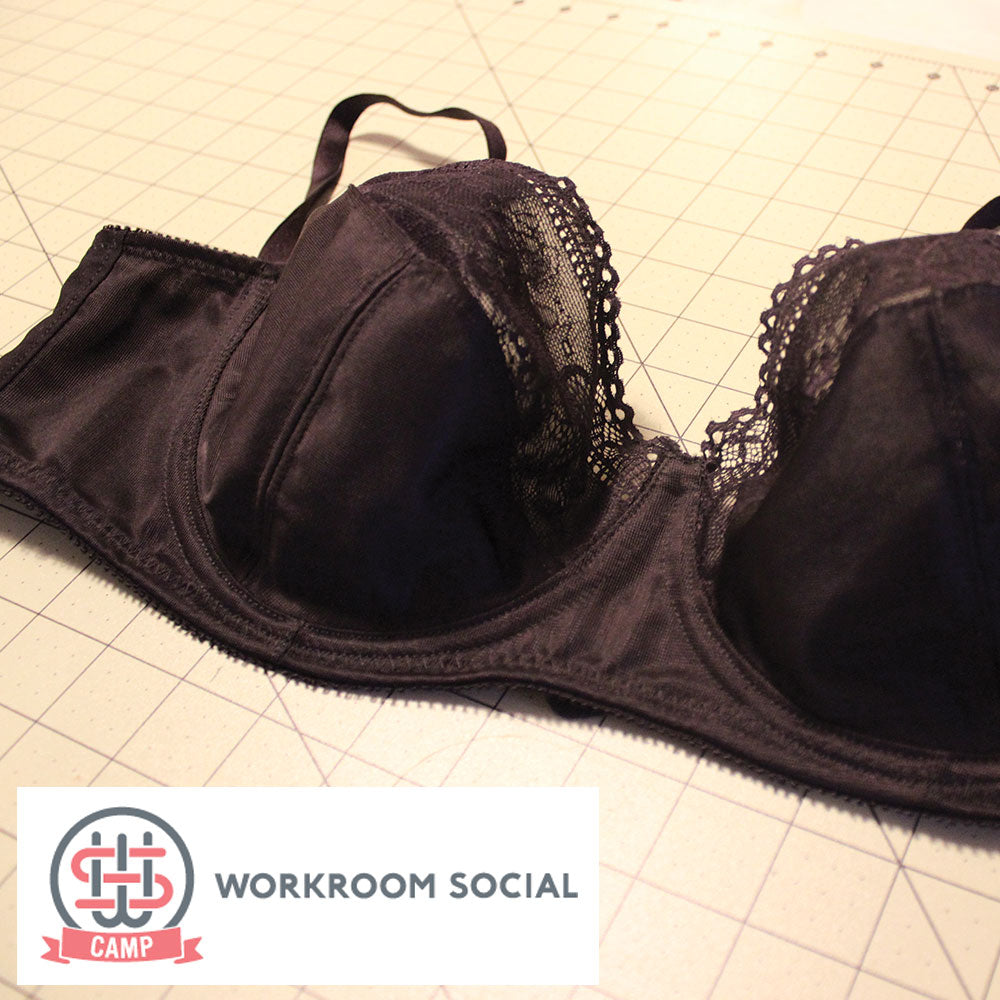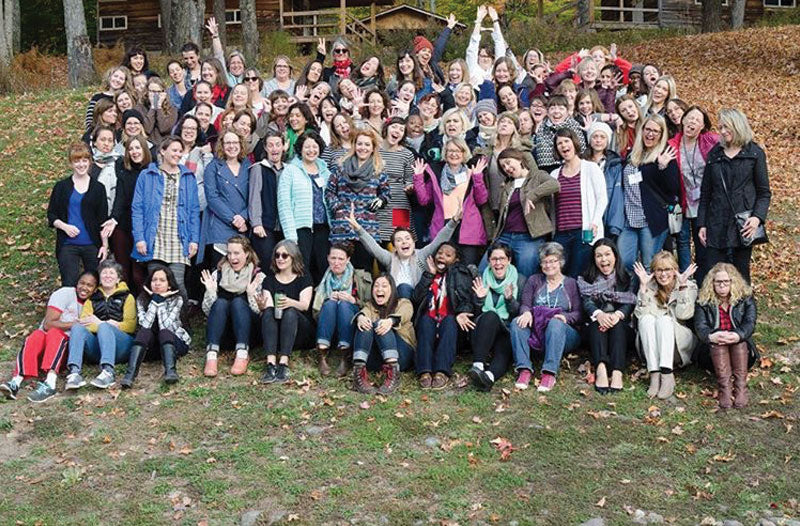 If you haven't heard of Camp Workroom Social, here is a little run-down. Camp WS is a magical place where sewists and creators from all over the world come together to learn new sewing skills and have the best time. I am not exaggerating when I say it, it is the best. time. ever.  It is held at the Frost Vally YMCA, which is a perfect camp complete with every camp activity imaginable! The scenery is especially stunning this time of year, with all the leaves turning bright gold.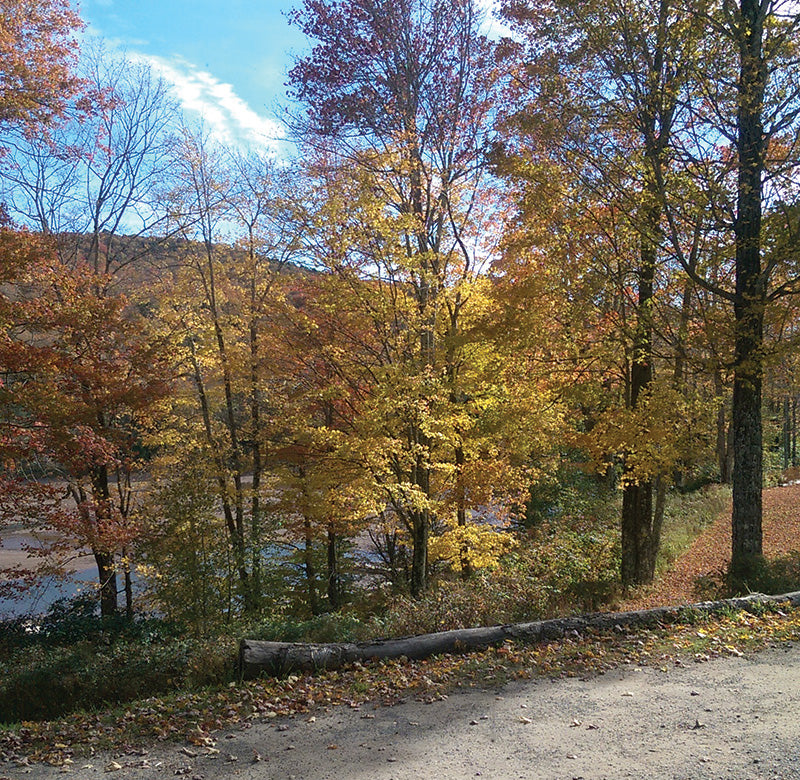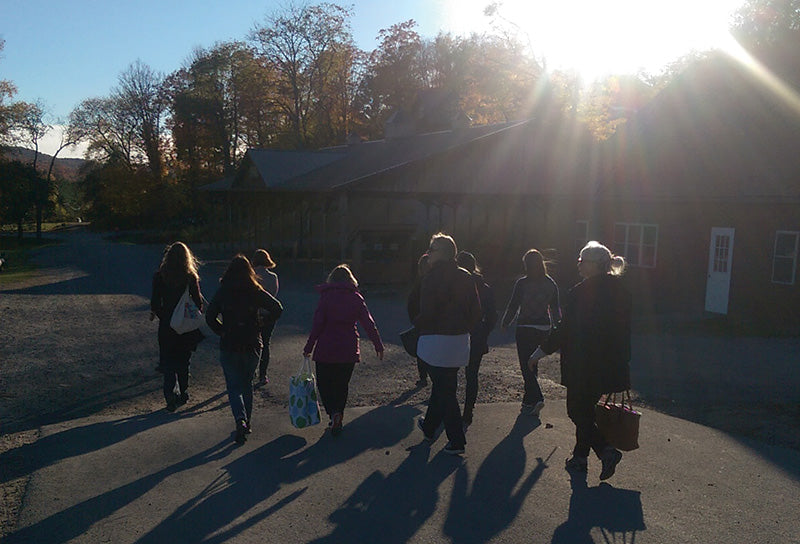 I was having so much fun, I neglected to take many photos. Thankfully, CWS had it's own photographers and they even made a video! Check it out to experience a little slice of camp: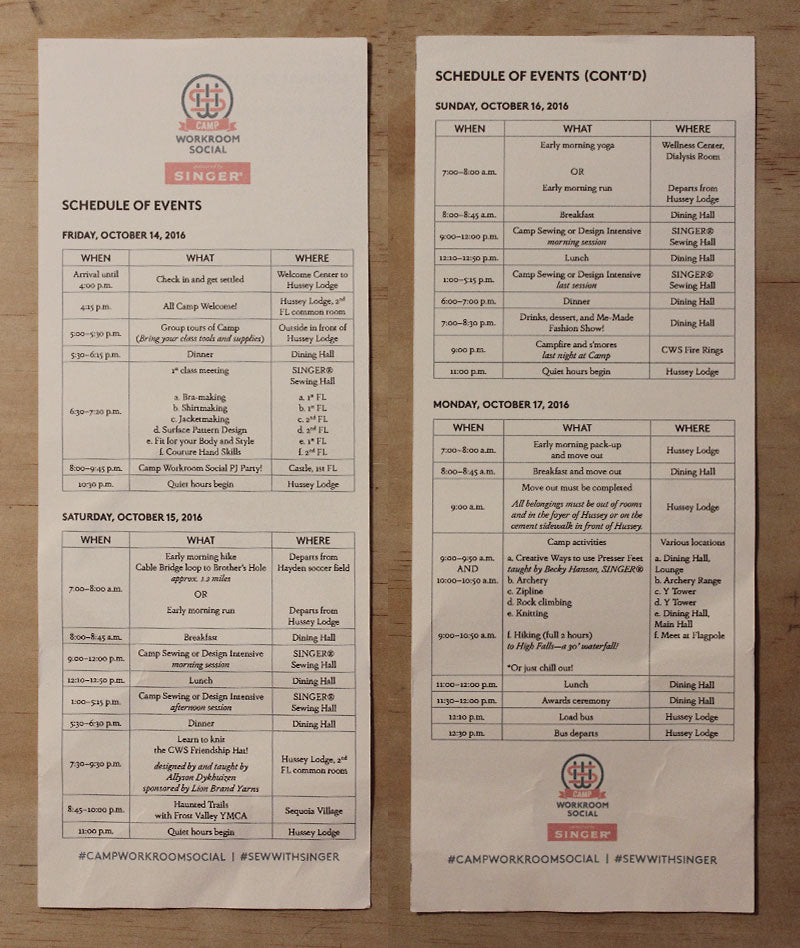 The weekend started with a pajama party in a castle. A castle! We had some wine and lovely desserts while we talked fabrics, patterns, and got to know each other.
Saturday morning, we had the option to go out on a hike in the Catskills, which included traversing rivers on cable bridges!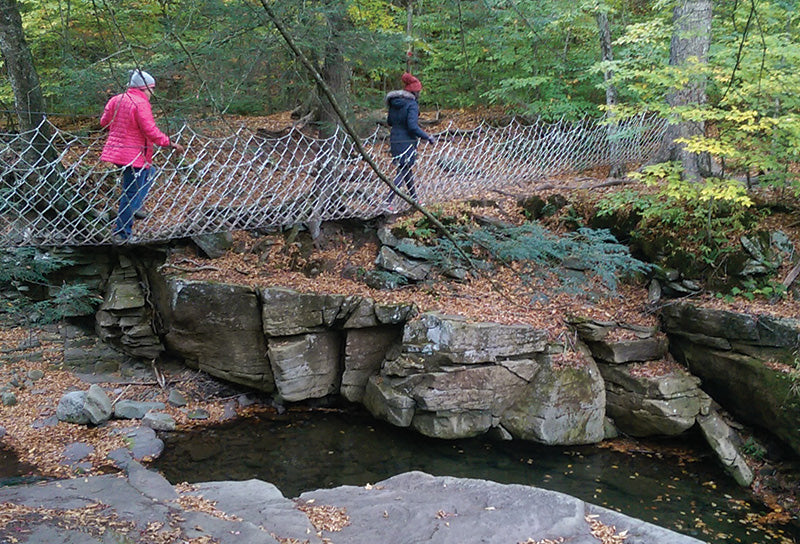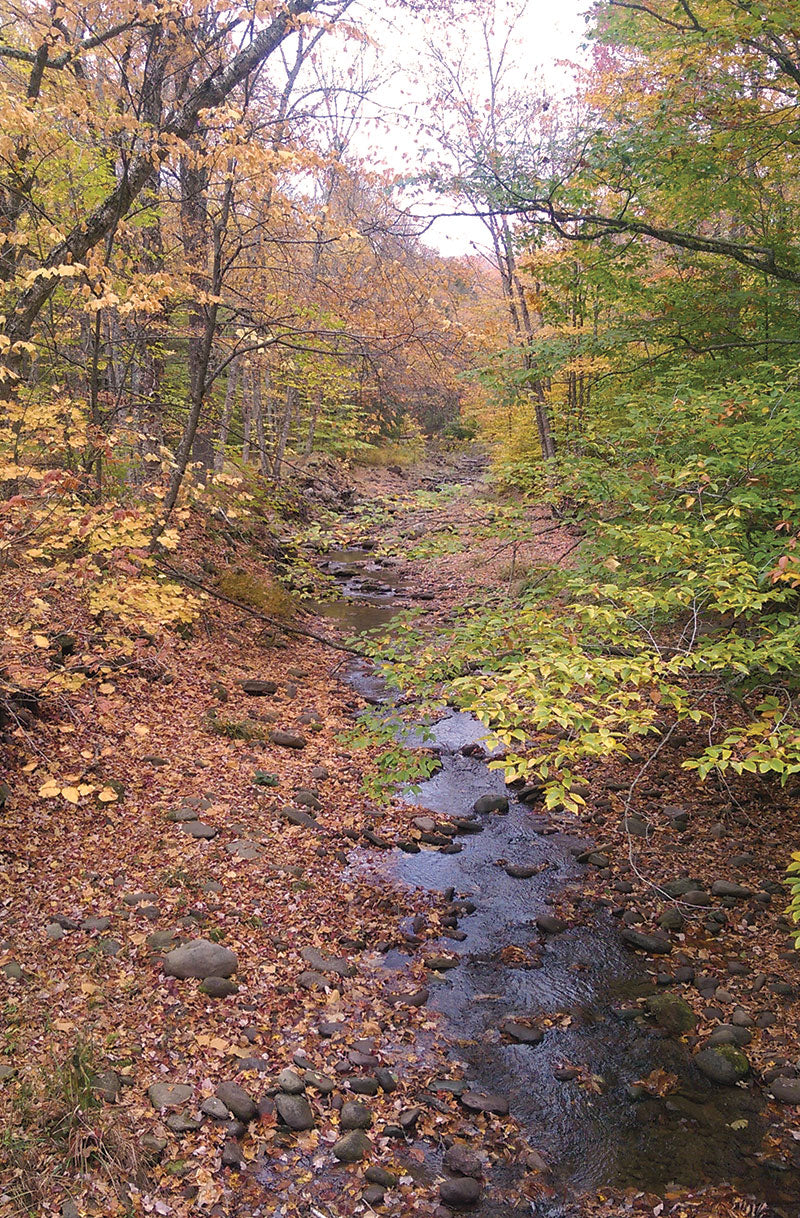 The next two days were dedicated to our sewing intensives, and there are so many amazing classes to choose from! I signed up for underwire bra making with Amy from Cloth Habit. She is launching a brand new bra pattern, the Harriet Bra, which we all got to use for our class!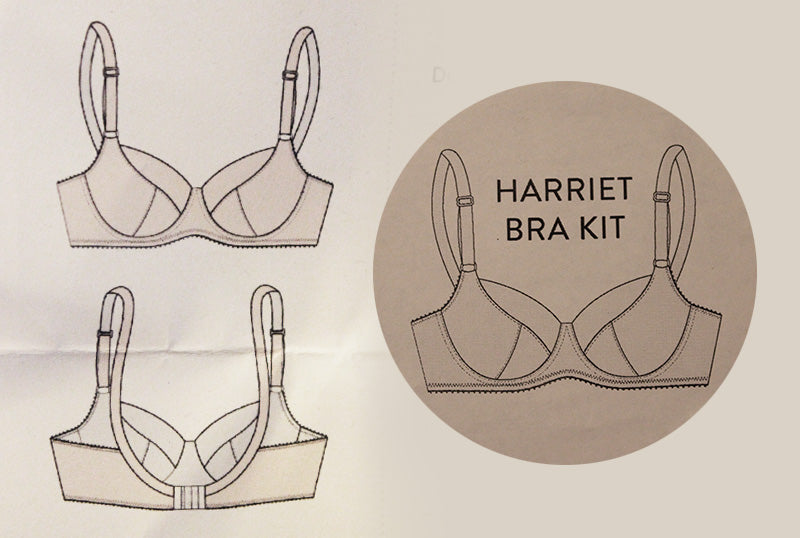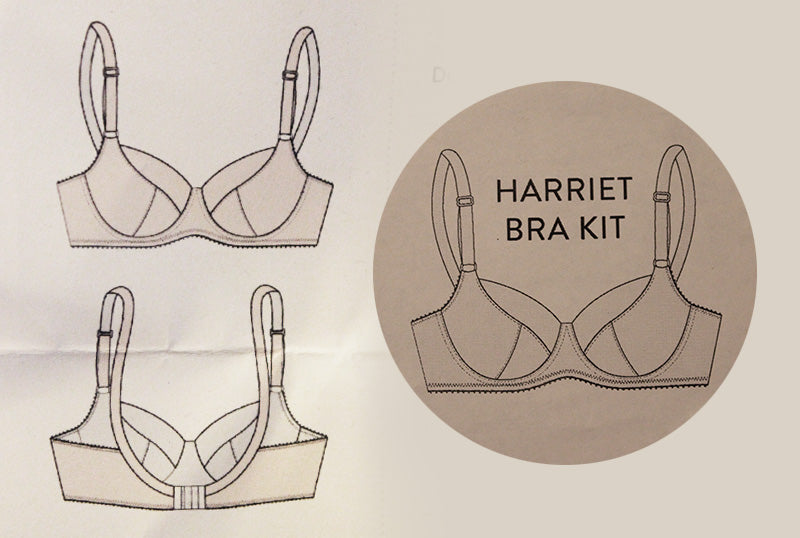 We had the awesome assistance of the lovely Lauren from LLadybird, and the amazing Alison Dykhuizen. Together we all tackled underwire bra making and successfully made fit adjustments, learned about fabrics and wires, and went home with a new sewing obsession (as if I needed another one).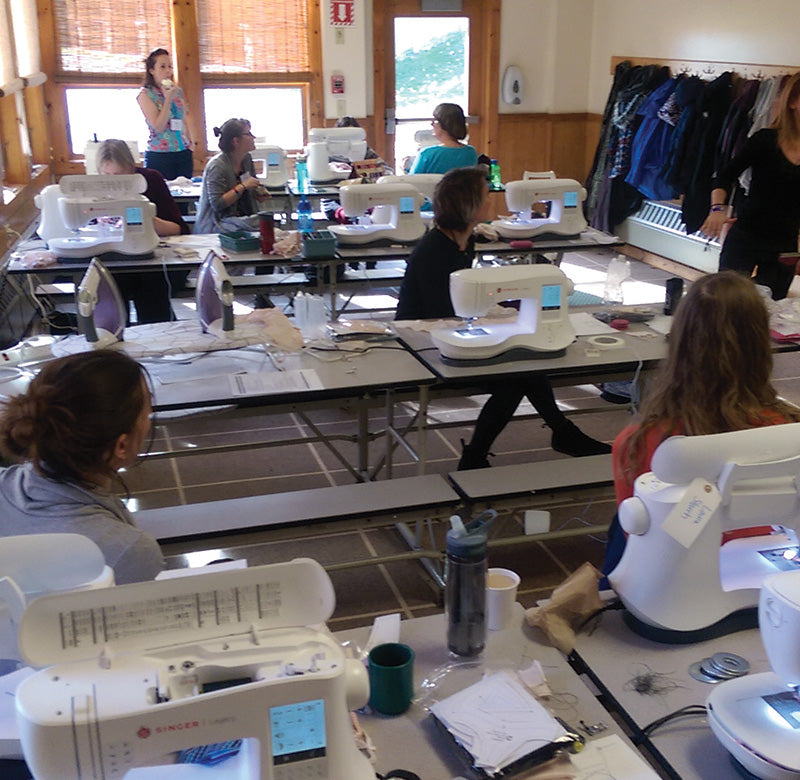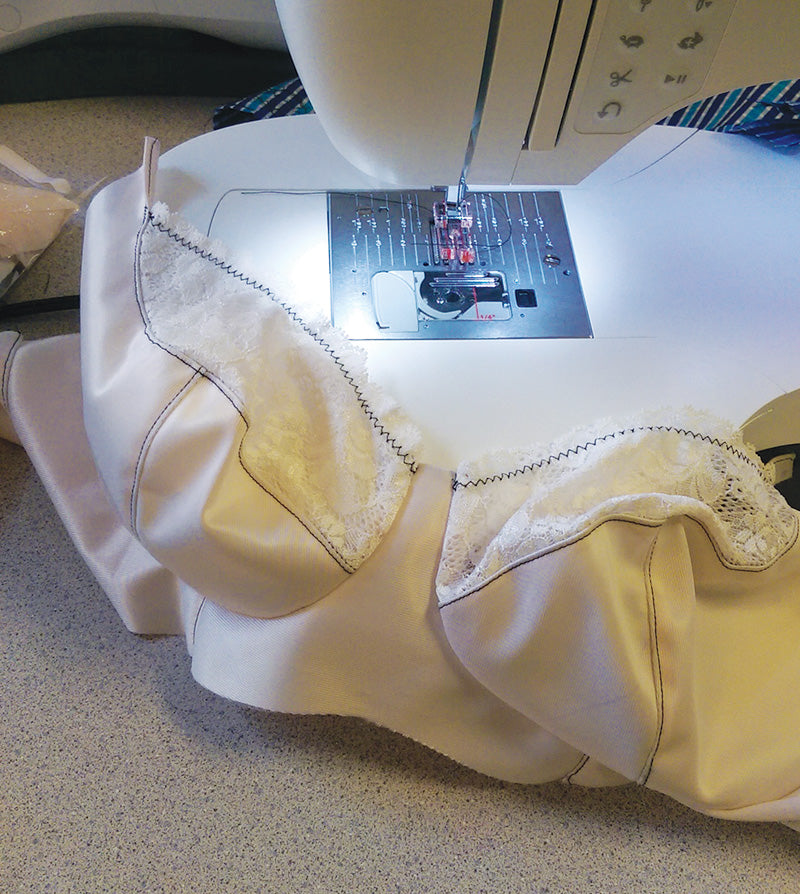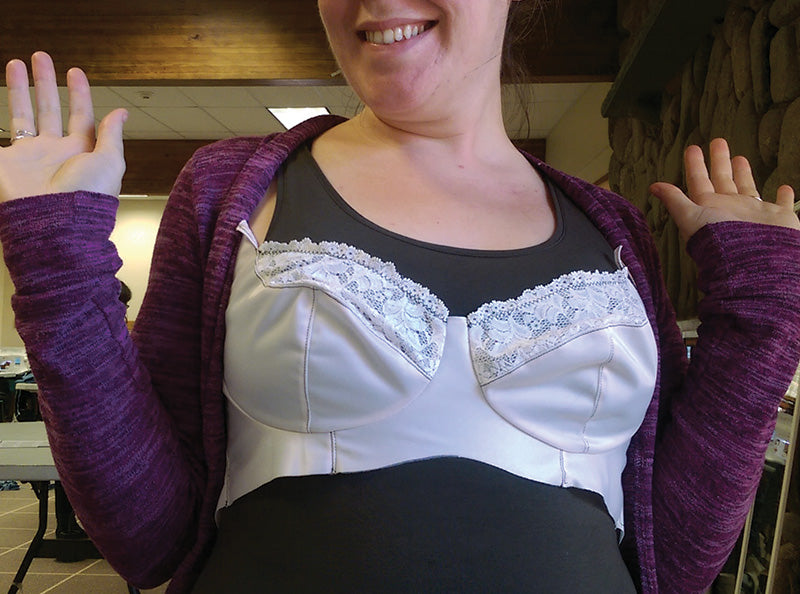 We made one test version using the cream coloured fabrics and black thread, so we could see allllllll the mistakes we made.  It was a bit nail-biting to have such a contrasting thread, but it really helped us get a sense of how to properly construct the bra and gave us a chance to practice.  After some fit adjustments, we moved on to our black kit, and it was so much smoother the second time!  The Harriet Bra should be available at the end of November and I would definitely recommend it, it has a great fit and it comfortable to wear as an everyday bra.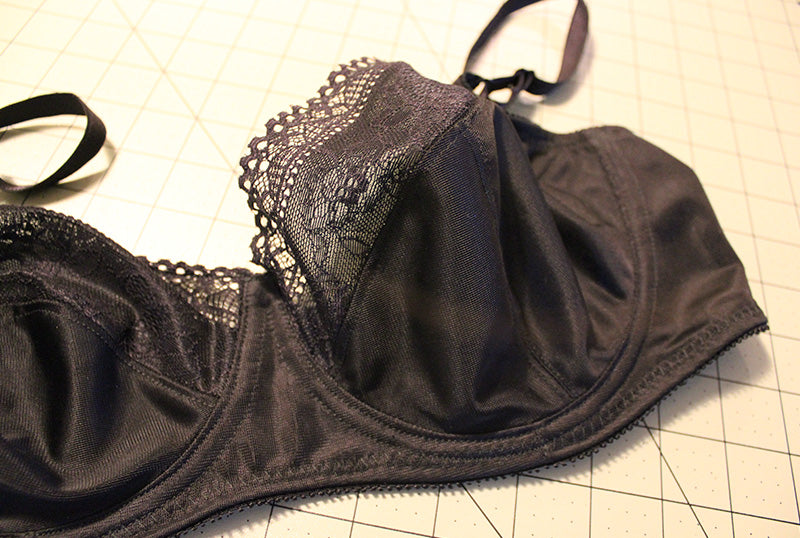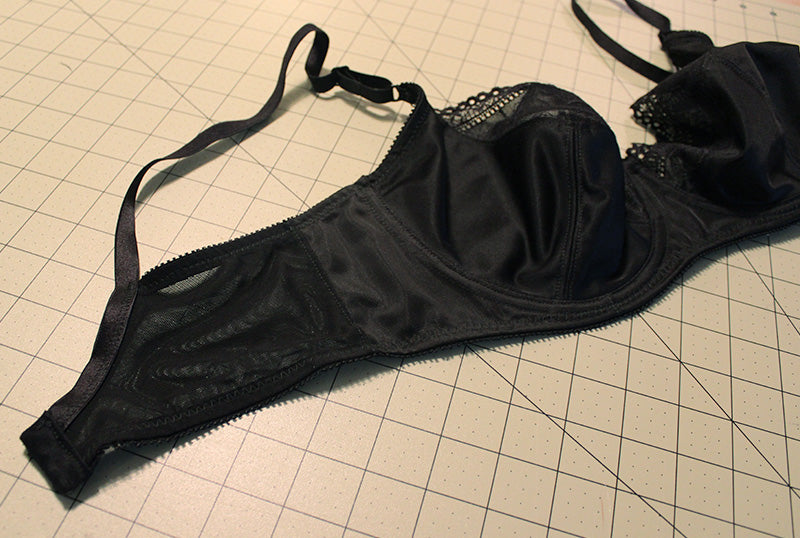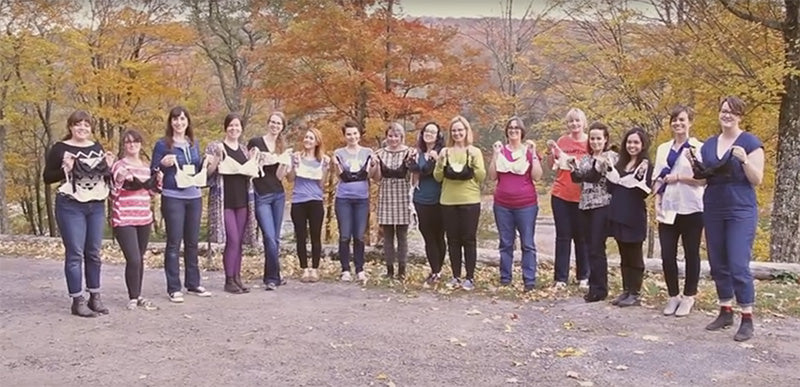 In addition to our sewing intensives, we also got all of our meals taken care of by the lovely Frost Valley YMCA cafeteria. So many awesome conversations were had over each meal and the food was delicious. On Saturday evening we had a super fun wine & knitting party with Alison, and she successfully taught over 20 people how to knit! That is crazy!
After the knitting party, we got to go on a haunted trail walk through the campgrounds. This was seriously incredible. Imagine following a trail of tealights through the woods and encountering ghoulish characters in full costume. Follow the trail up to a castle where you witness several haunting scenes acted out by the camp staff. It was legitimately scary but also SO much fun.
Sunday evening was dedicated to an amazing me-made fashion show, where we all submitted a handmade item to be displayed in the dining hall. We all got to wander around and check out everyone's handiwork. It was so cool! Oh, and we made sundaes. With all the toppings.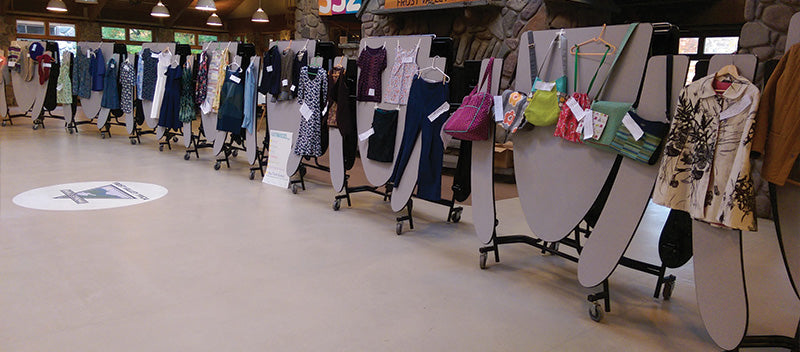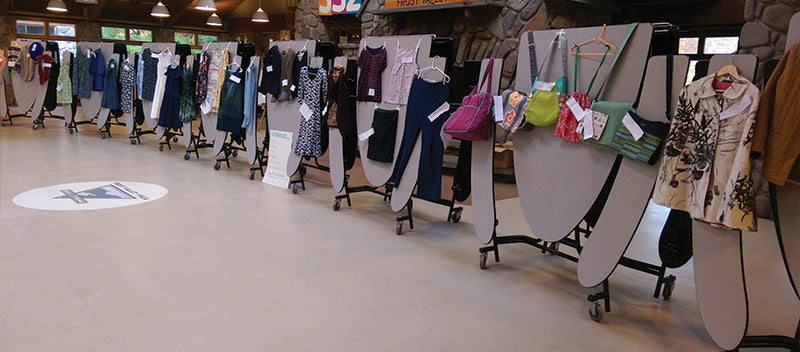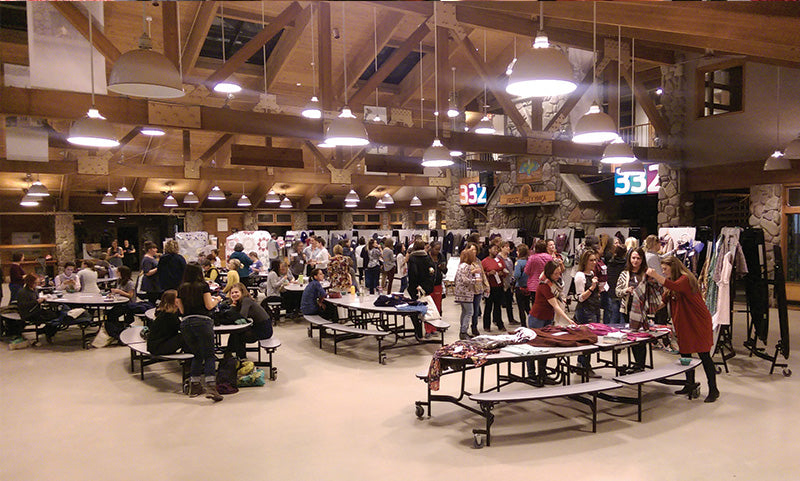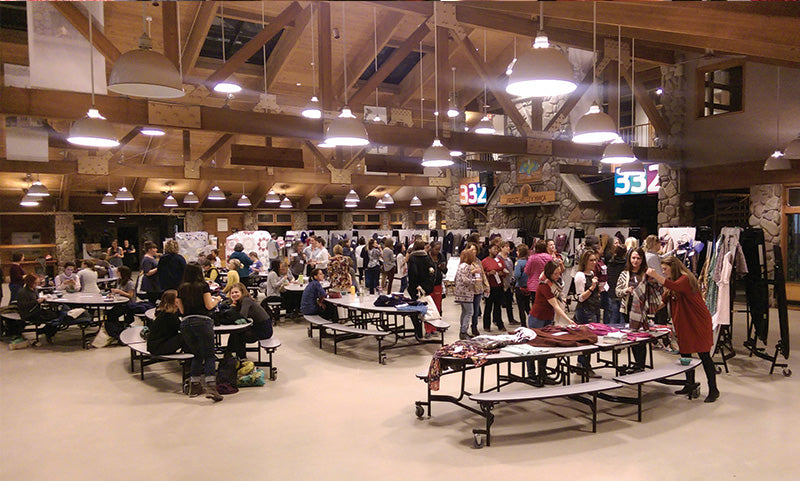 After the fashion show, we all walked over to the campfires to make smores! Yes, we had sundaes and smores in the same night, this is sewing camp, we don't mess around!
There was no time for feeling sad on Monday morning because it was packed full of fun activities. Archery, zip-lining, high-ropes, and raptor house tours (to name a few). I chose to go and see the birds, and got to meet these three majestic creatures.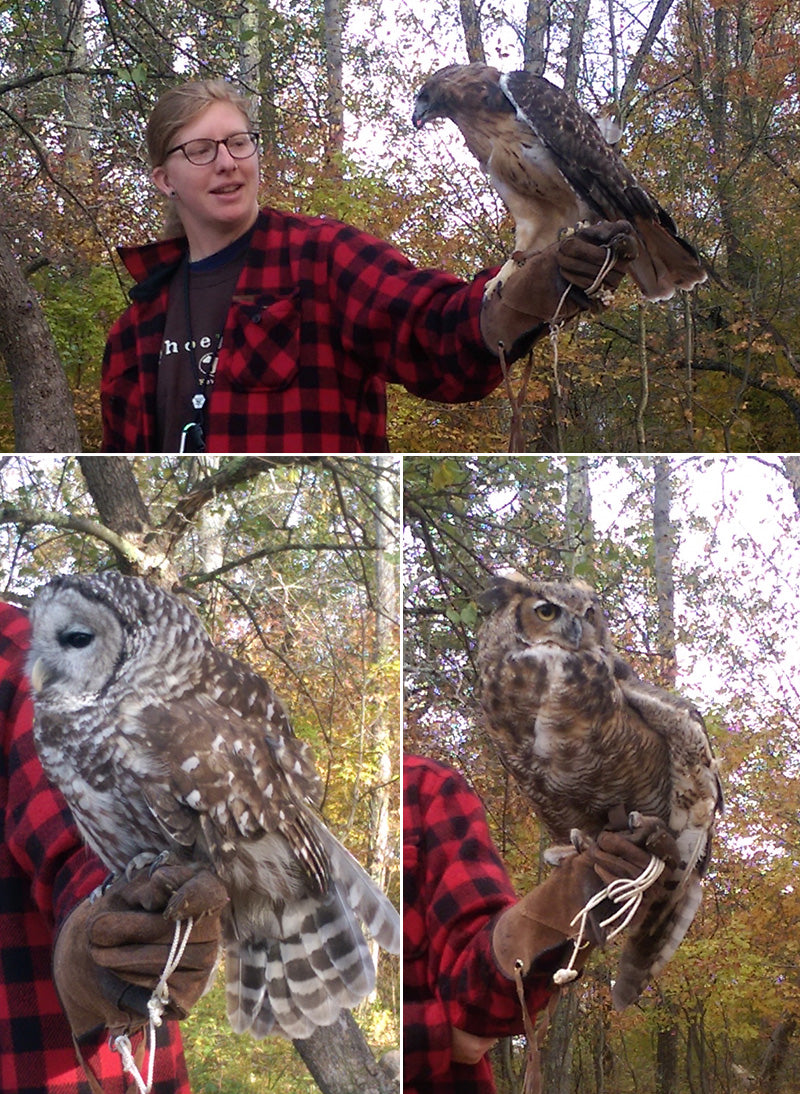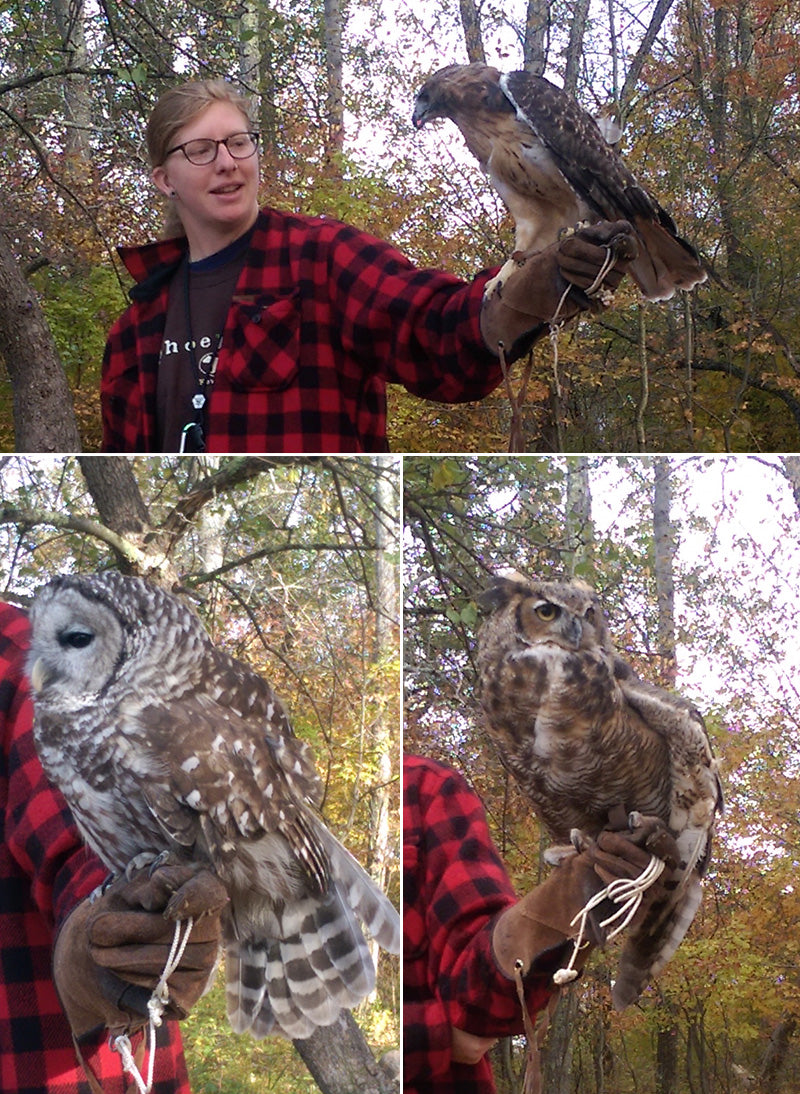 After the Raptor house, I went to the high ropes activity, which involved strapping into a harness, climbing a tree, and traversing across a high wire. It was awesome! I also snuck in a quick zip-line 🙂 No big deal.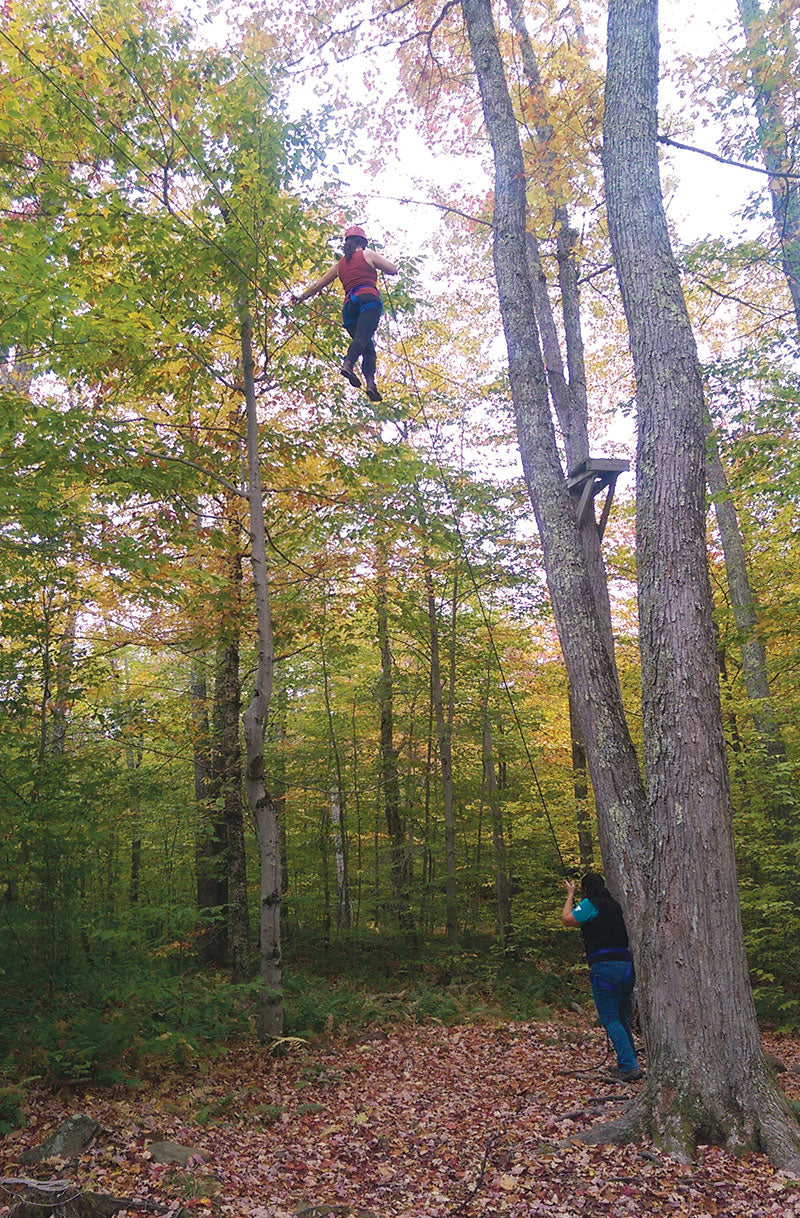 We had a final awards ceremony at the end of camp and before we knew it, we were saying our goodbyes and boarding the bus back to NYC. I made so many great new friends and camp and had an incredible time being in such a supportive and welcoming environment. Not to mention getting to chat about sewing all day, every day.
I am definitely planning on going back to camp next year, you should come too! Sign up for the newsletter on the CWS website to get notified when tickets go on sale.
Oh, I forgot to mention. You get custom merit badges! What more can you want? Huge thanks to Jennifer and all the CWS and Frost Valley YMCA team members for making the weekend so special for every single person. You guys are seriously amazing.