Does your fabric stash ever bring you more anxiety than joy?  This happens to me more than I would care to admit. I LOVE textiles and have a definite problem with over-buying. Lately, I have been trying to use things immediately after purchase to get in the habit of buying for whatever project is next.  However, this doesn't solve the issue of my stash from the past (almost a good pun in there). I also may have gone a little crazy on Black Friday, so I've got a pile of lovely fabrics coming my way from Blackbird Fabrics. I've taken the concept of growing a 'stash for Movember in a new direction, folks :P.
With my fabrics weighing on my mind, I decided to take a little hiatus from sewing this weekend to focus on organizing my stash! There are many apps that can help with this, but I have found Trello to be a great tool for organizing and planning sewing projects. I have several boards, one of which is dedicated to my fabric collection.  I organize it by fabric type and create Trello 'cards' for each fabric.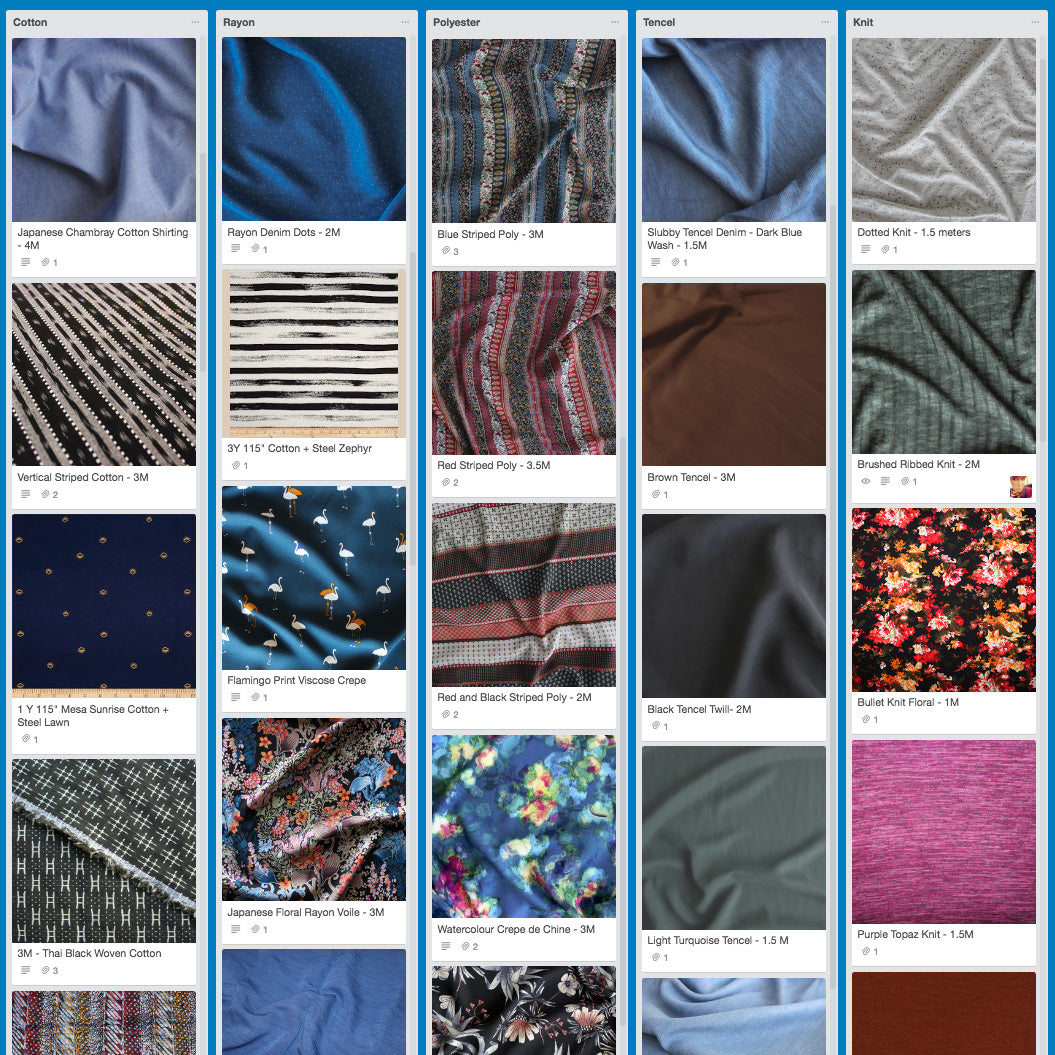 The cards have the fabric details (copied right from the seller's website if possible) and sometimes I include multiple photos.  You can read Camille's series on using Trello to organize your sewing projects here.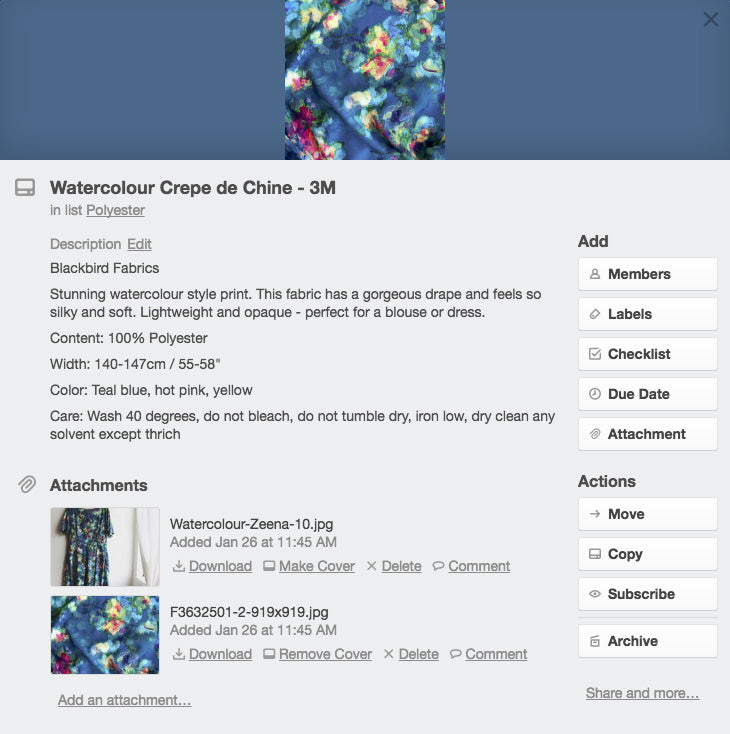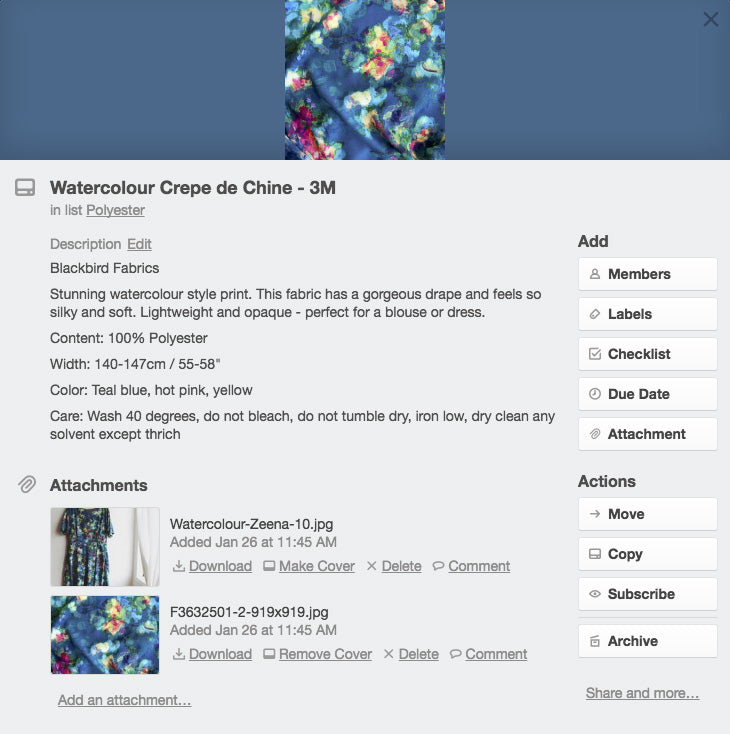 I often fall behind on updating this board with photos, but I am pretty good about at least noting the new fabrics in there until I have time to take pictures. This weekend, I took photos for all the entries that were missing pictures, and I also cropped all the existing photos into squares for a nice, clean look. It was a laborious but satisfying project.
Now that I have everything nice and organized, I have started to plan out my winter sewing projects.  It is supposed to be a cold winter here in Vancouver, so I am excited to start making some cozy wool outerwear, skirts, and other winter garments.
Here is what I have planned for December – February!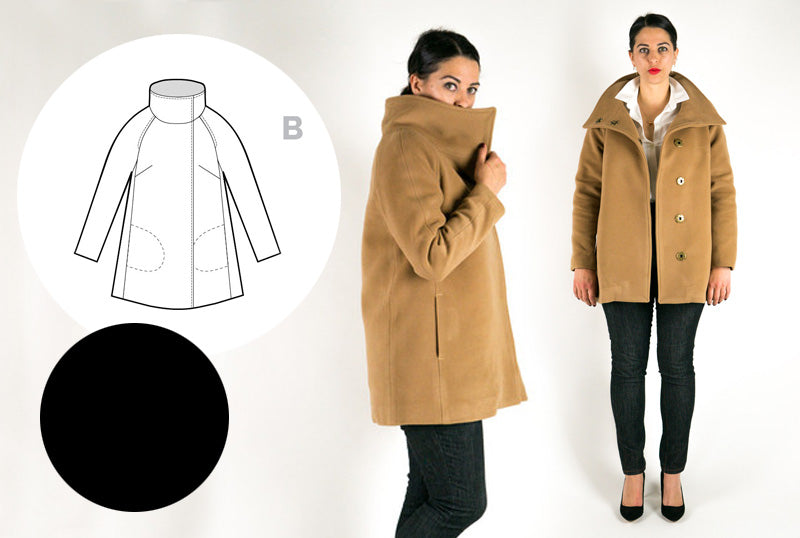 Black Wool Clare Coat – View B
I made view A of the Clare coat last winter, and it fits great. My first version was made in a lace-covered wool that is quite fancy for everyday wear, so I've decided to try view B in a nice, plain black melton wool. I hope I can get it to look as sleek as Heathers version featured above.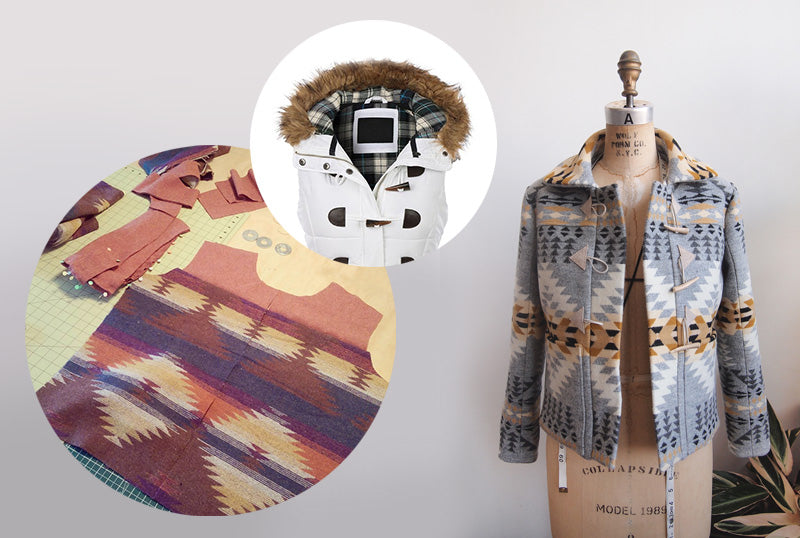 Cascade Duffle Coat Vest Hack
I have already begun work on this project and I am very excited to continue! I plan to add batting and quilt the vest so it will have a puffy appearance.  I am using the Cascade Duffle Coat as a base and am making adjustments as needed. This make will include welt pockets and a fur trimmed hood.
Featured above (left to right):  Instagram, Pinterest, Grainline Studio blog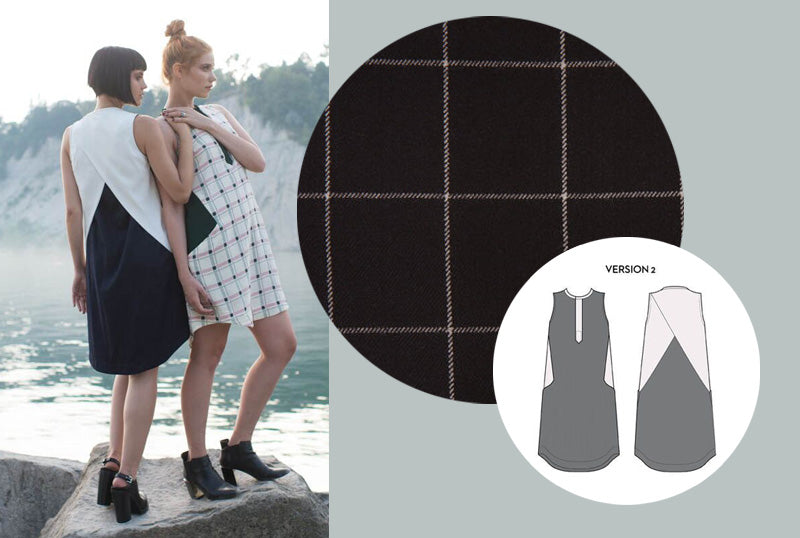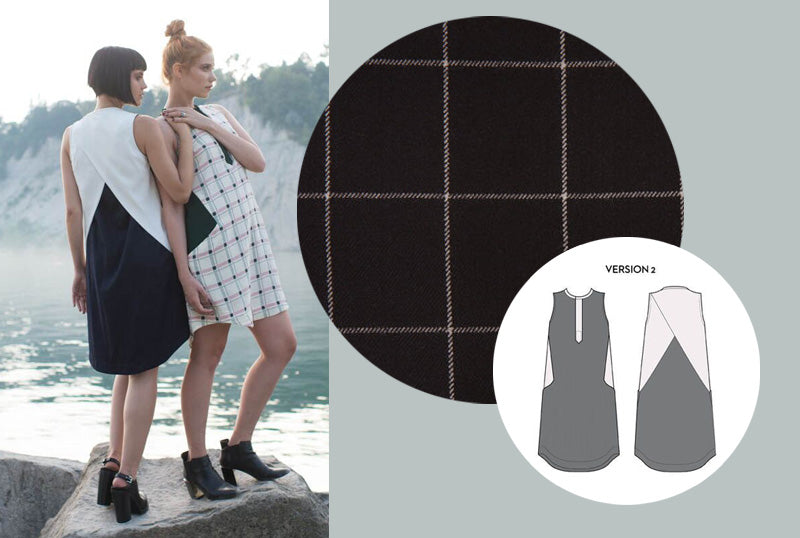 Hannah Dress
The Hannah dress from Victory Patterns is one of those designs that captivates and boggles the mind. I swooned hard for this pattern and have plans to make my version in a windowpane suiting.  I will likely do the cross-back detail in plain black.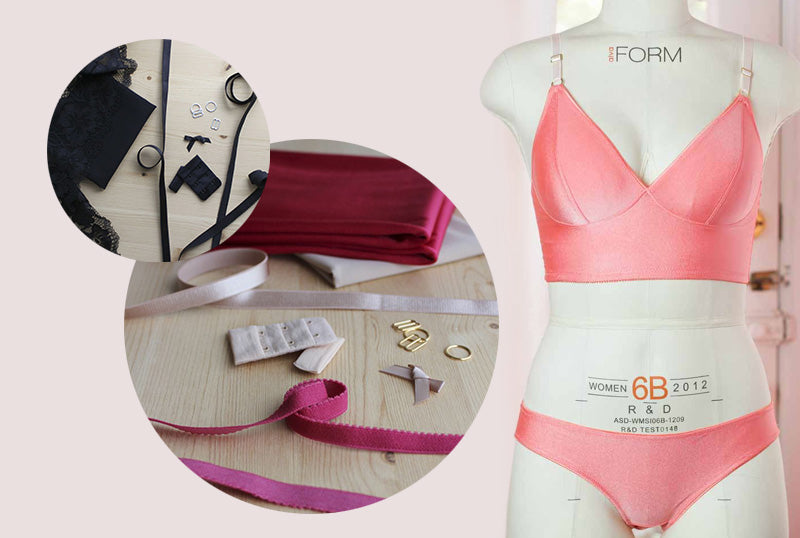 Two Watson Bras
I have been hoarding these two gorgeous bra kits from Blackbird Fabrics for almost a year.  With my new-found bra making skills I think it is high time I sewed them both up. They will be perfect for lounging around in over the Holidays. You can find the Watson Bra pattern here.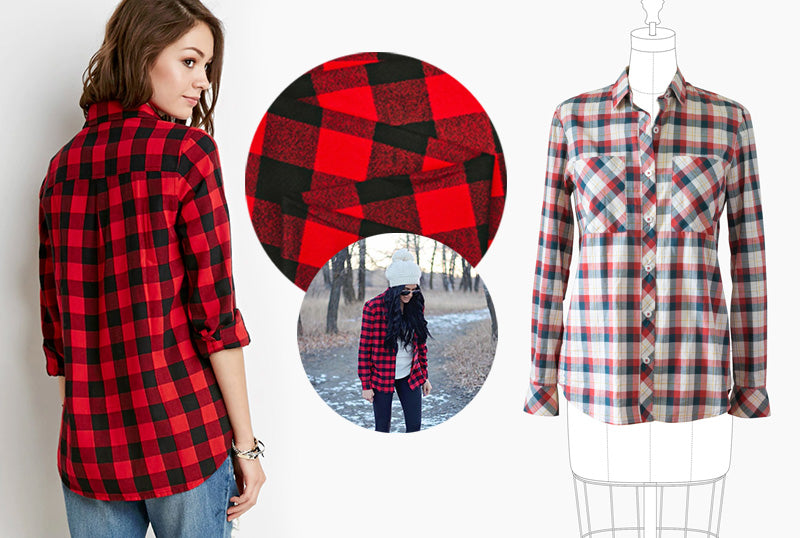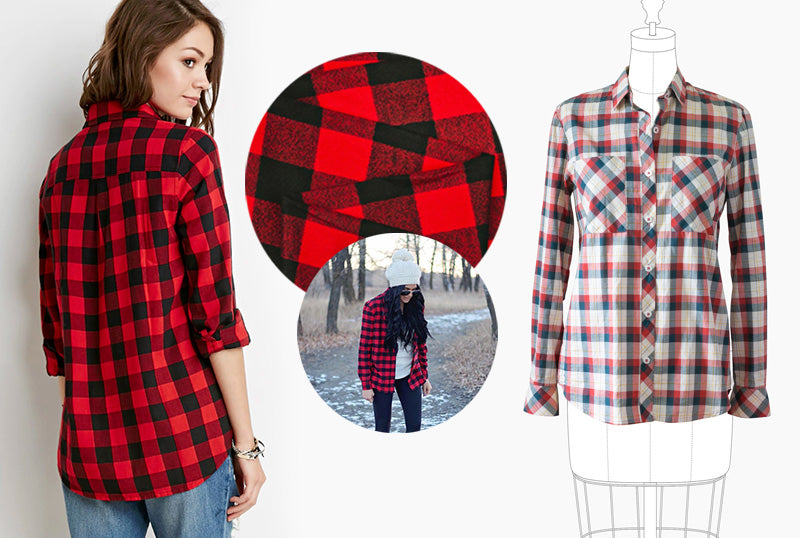 Buffalo Plaid Archer – View B
I must confess, I am 99% finsihed this project already.  I figured I would add it in anyways because it is part of my winter sewing efforts, and I can tick it off my list right way, which feels great :).  I am missing the buttons but otherwise this make is already a hit!
Featured above (left to right):  Forever 21, Confident Stitch, Pinterest, Grainline Studio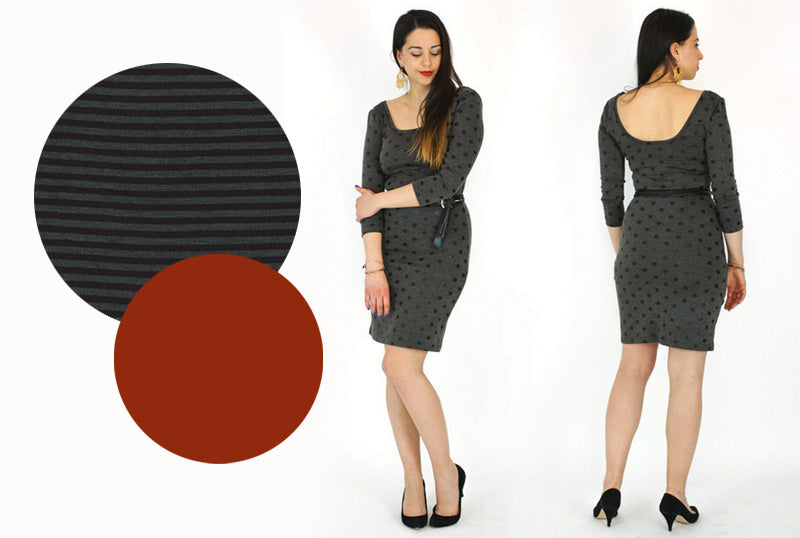 Nettie Bodysuit
I have really been putting this one off for too long.  Gillian from Crafting a Rainbow dared me to make one of these months ago and I got as far as buying the pattern before I got sidetracked. I am on it, Gillian!  It will happen!
You can get the Nettie Bodysuit here.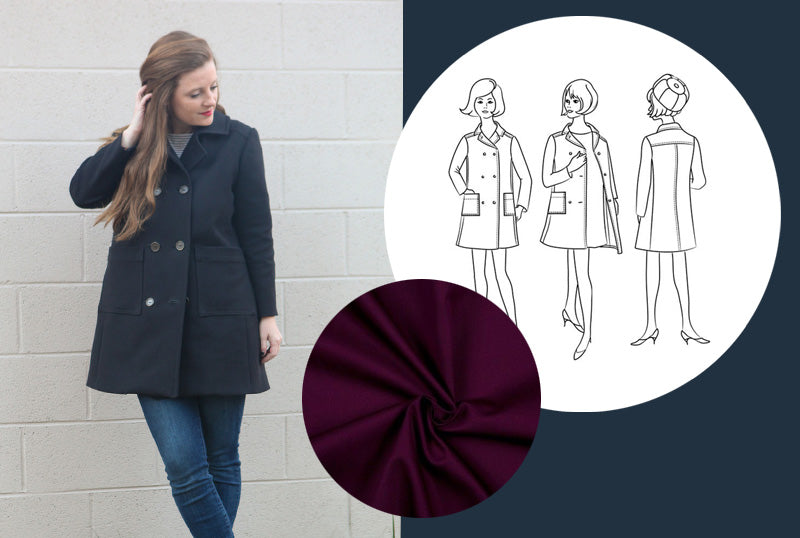 Ellsworth Coat
When I was at Camp Workroom Social, I was most jealous ot the ladies making the new Ellsworth Coat from Christine Haynes.  Not that I would trade my bra-making experience for anything, but Christine and Kelly are the absolute nicest people ever, so it's hard not be a little jelly.  I plan to make my Ellsworth in a heavy plum twill, mmmmmm, plums.  
 Featured above (left to right): True Bias, Plum Twill, Ellsworth Pattern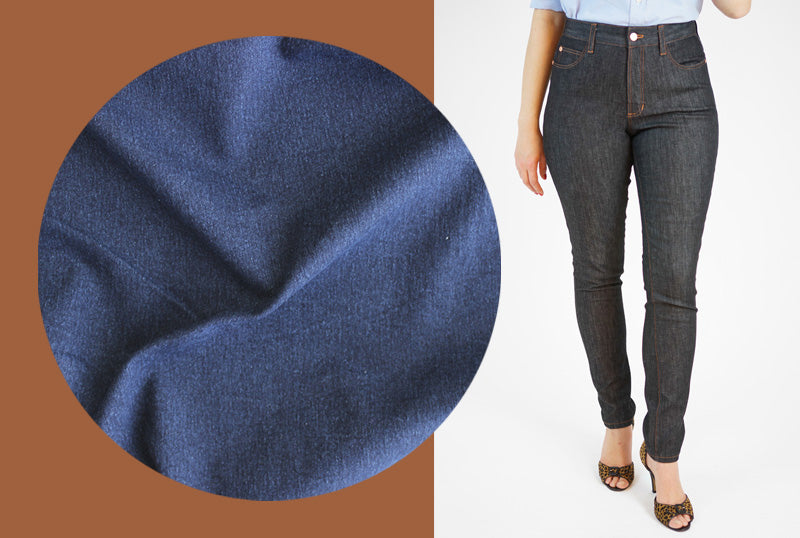 Ginger Jeans – View B
Yes, this is the third Closet Case Pattern in the list, but what can I say, I love 'em! I have not made jeans yet, but it is on my list of sewing challenges, and I completed a muslin version of these last weekend so I am making progress!  I plan to make basic blue high waisted jeans without contrasting stitching.  The big question is – which back pocket design do I choose?
You can get the Ginger Jeans here.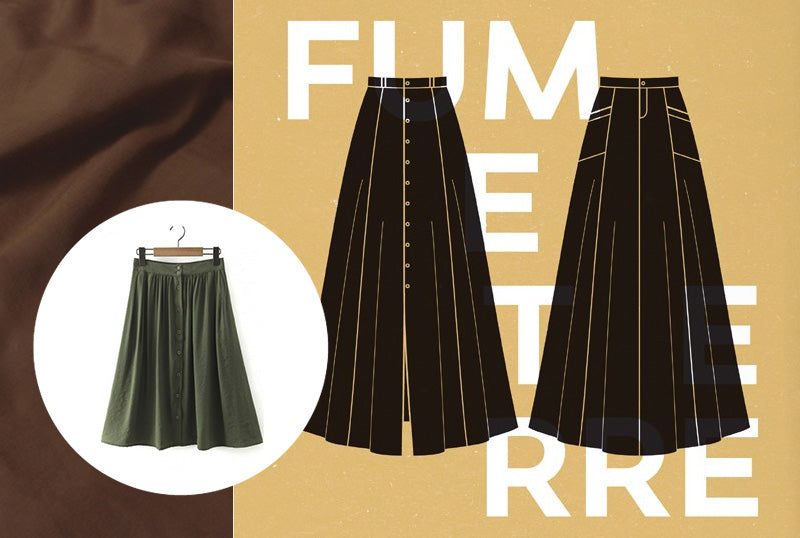 Short Fumeterre Skirt in Tencel – View A & B
I picked up this pattern last summer with the intention of making a flowy, summery skirt, but alas it did not come to be.  I hope to fulfill that dream next summer, but in the meantime I think a short version would be a welcome addition to my wardrobe. I have some light brown tencel twill in my stash that will work perfectly, and I plan to do the button front of view A with the pockets fro view B. Best of both worlds!
Featured above (left to right):  Pinterest, Deer & Doe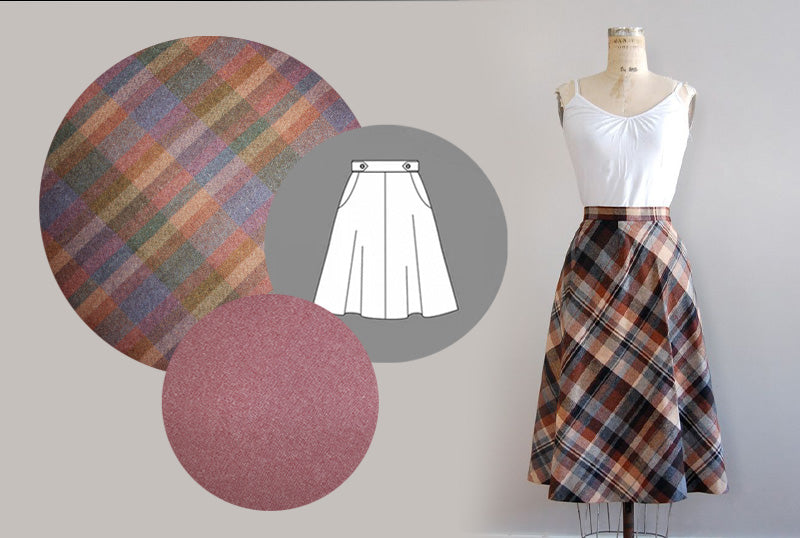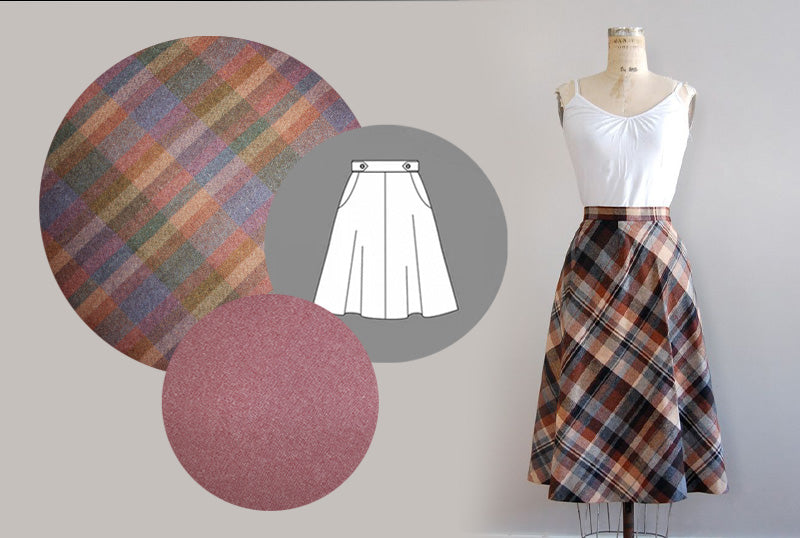 Wool Hollyburns
Pluralizing that may be ambitious, but I have several wools in my stash that will make perfect Hollyburn skirts. I love a good plaid circle or 1/2 circle skirt, and the center front seam of the Hollyburn can be removed if desired. I made one previously and it worked out great!
Featured above (left to right): my fabric, my fabric, Hollyburn Skirt, Pinterest
I hope you enjoyed this post on organizing fabric and planning sewing projects!  Do you ever feel like taking a break, getting organized, and looking at the big picture?  I feel much better about my stash now…I don't even think I'm going to shave it off at the end of the month!  Ok, I'll stop now, I promise.
---