Happy end of the month, makers! I can't believe how quickly November flew by, can you?  It has been a great month and I am already beginning to reflect back on this year as a whole, too. Does anyone else like thinking about new years resolutions early? Since organizing my stash, I have been pondering a good ratio of stash-busting projects to refashions (I have a lot of thrifted items waiting to be altered) to completely new makes. I think sticking to a ratio will help me use my fabric collection more efficiently, while still allowing myself new fabric and patterns every once and a while for a specific project.  Anyone else have a ratio like this?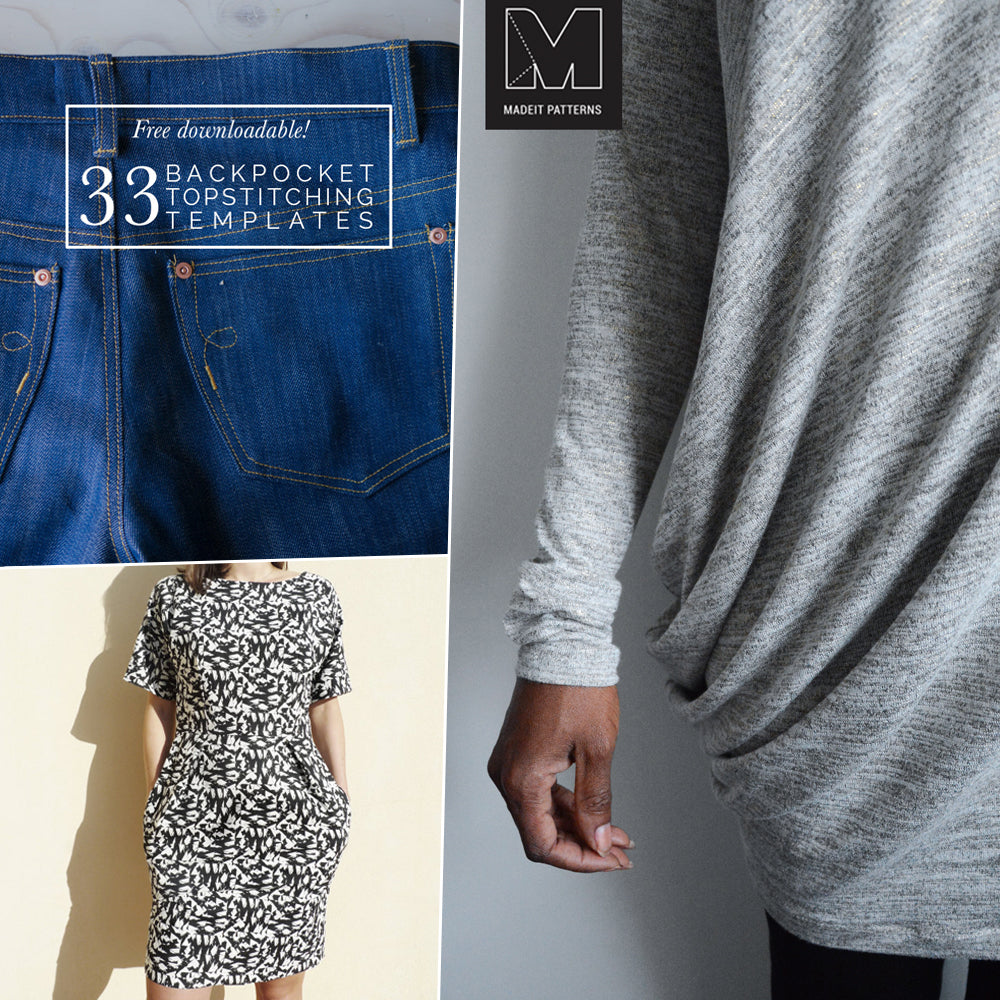 News (clockwise from top left)
If you're into making jeans or want to make jeans in the future, snap up this free downloadable e-book on pocket stitching designs from Closet Case Files.
Made-it patterns released the Drop dress and top pattern.
There is a new pattern company in town – check out Honig Design Patterns! Her first dress pattern, the Basel dress, is a contemporary sewing pattern based on a classic silhouette.  
Makes
Begonia Sews made my absolute favourite Dropje vest yet. Check out that awesome topstitching on collar darts!
Is this Clare Trench Coat from Ida Aida Sewing for real? Details on how it was made can be found here. 
Two awesome Winslow Culottes were spotted this week! Check out this version from Nightingale & Dolittle, and this version from Emma's Atelier!
This silk frocktails dress by Funk Bunny's Garden is simply stunning.
I love when a beautiful garment is photographed in a beautiful place! Check out this ensemble from Prulla.
I am so impressed by this stretch velvet dress from The Sara Project.  I mean, not everyone can pull off a long-sleeved orange velvet midi dress.
Check out this great Holly/Anna mashup dress from The Girl Who Makes Things.
I am loving this Make Lemonade Dita dress from Mp by Maude.
Resources
Megan Nielsen is on a roll with two tutorials this week. Learn how to sew princess seams and how to make piping.
Alina Design Co. demonstrates how to draft a new neckline.
Get tips on how to pattern match across shirts from the Curvy Sewing Collective.
Inspiration
I stumbled upon this blog dedicated entirely to the 1930's trend of beach pajamas! "Elegance, carelessness, lightness, sensuality, a new cult dedicated to the sun."  I think I should have named my pattern the Winslow Beach Pajamas, no?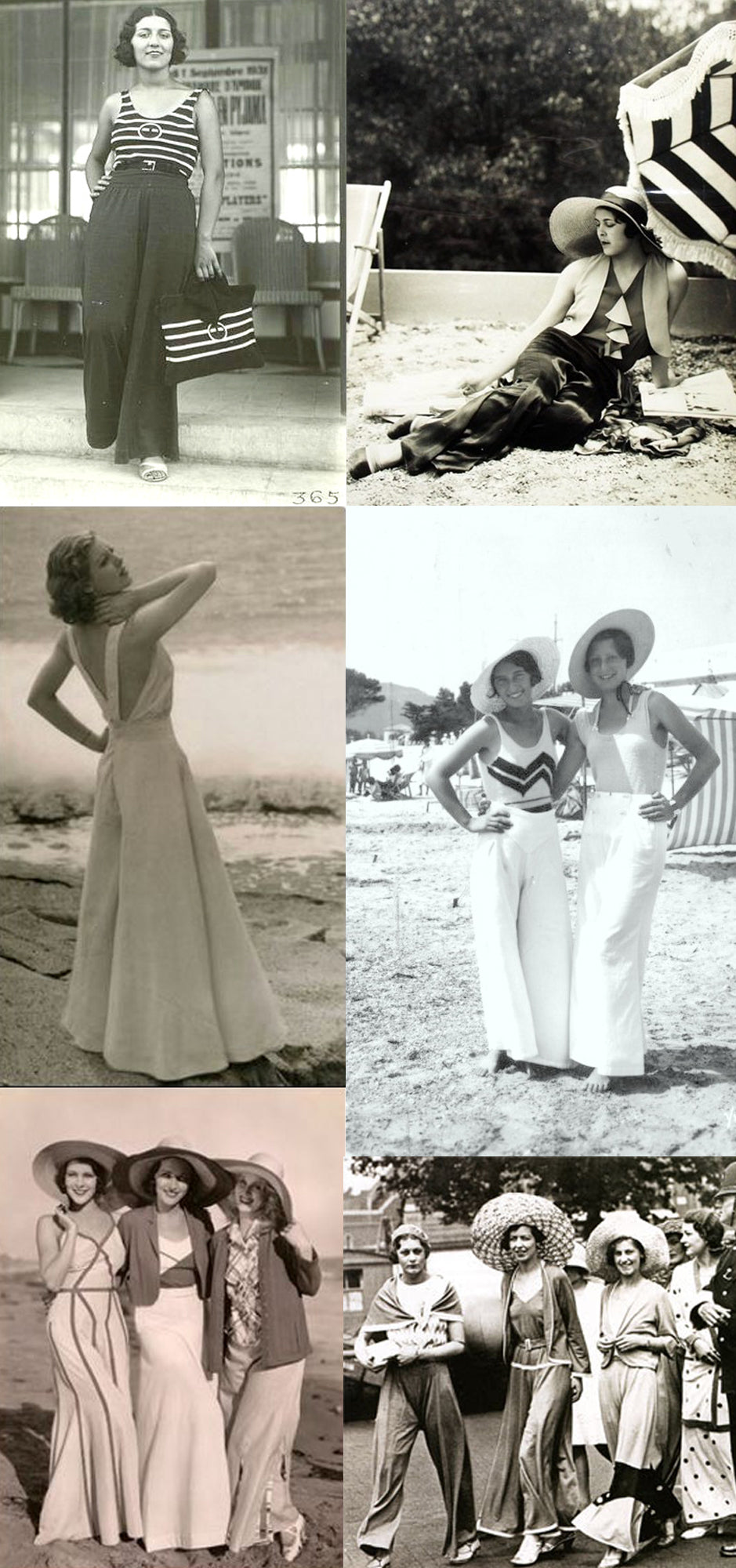 ---