Hi there, makers! I would like to start this week's round-up with an addendum from last week.  I made a mistake in the weekly #61, and I feel terrible about it!  I shared the latest line of patterns from Capitol Chic and said I was "not intrigued by the Gimlet dress", which is the opposite of true.  I am incredibly intrigued by it (how could you not be – that neckline!).  The error has been fixed now. My hope is that most of you saw it for the mistake it was, because I try to make sure this roundup is a positive place where we support each other. Special thanks to a reader who emailed me to point out my error! You are the best 🙂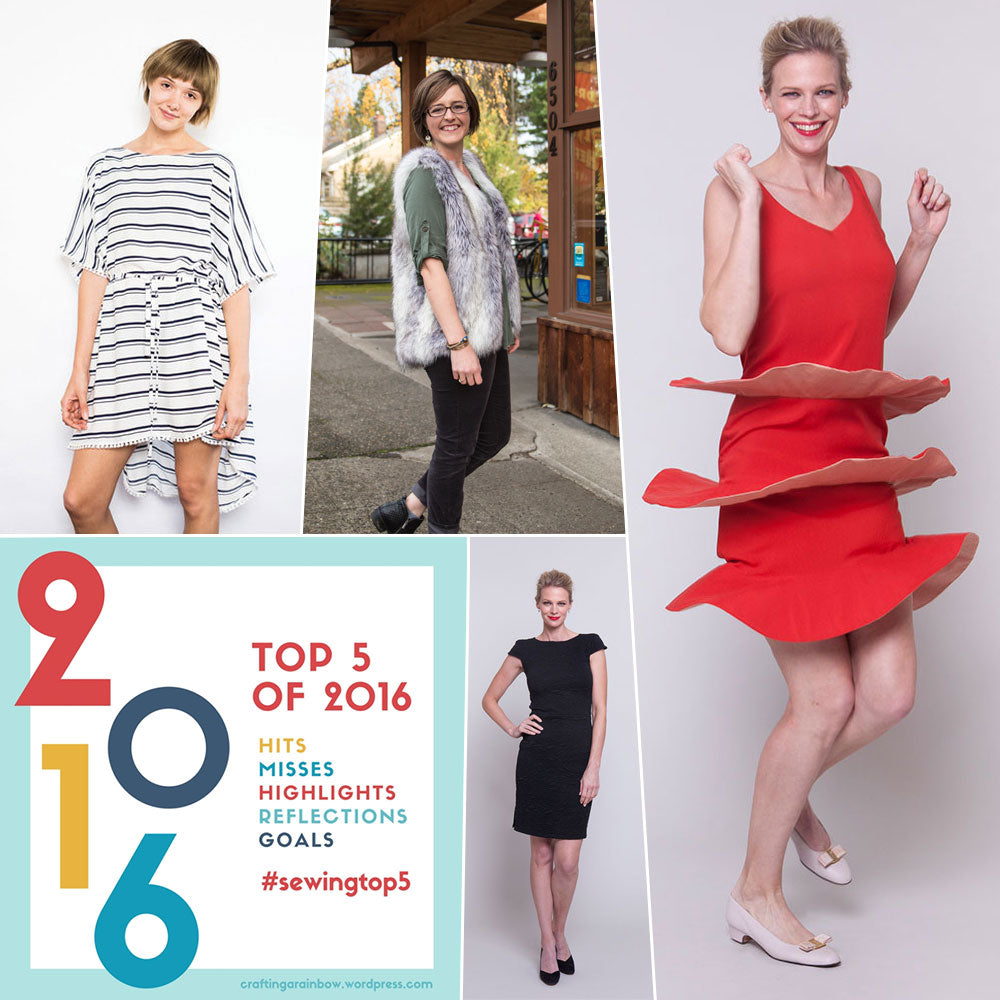 News (clockwise from top left)
In The Folds released another free pattern with Peppermint Magazine! You can get the Beach Cover-up here.
Straight Stitch Designs also released a free pattern this week, grab the Belltown Vest pattern here.
Seamwork December issue is all about the little black dress and their two new patterns are perfect for the Holiday season.
Top 5 2016 is here! If you haven't already, check out the guidelines for this self-reflection moment over on Crafting a Rainbow.
Makes
I was knocked off my feet by this elegant self-drafted coat from Ladulsatina.
You know when you see a well-fitted bodice and the sound 'ooooooo' actually comes out of your mouth?  But not in a creepy way.  Check out this amazing red dress from Jorth.
I think Communing with Fabric has made some of the most interesting and impressive outerwear I have ever seen. Don't miss her latest creation.
How swoon-worthy is this simple circle skirt from Tea Okereke?
The print on this coat from Kirppistely is so fun and playful.
I love the casual elegance of this blouse from Sea Of Teal…also, giraffes.
I have not yet attempted workout leggings, but this pair from The Last Stitch is seriously tempting me.
Sew Busy Lizzy kills it with stripe placement this week.
There are some seriously gorgeous details on this great Style Arc Gabby blazer from Nikki Stitched.
Every time I see a Cheyanne Tunic from Threadbear Garments, I want to make it so badly!!
I'm all smiles reading this post from Addie Marie, she looks so happy in that dress!
Are you kidding me with this red velvet dress from Sweet Shard?  I can't even.
Resources
Check out this DIY wrap skirt tutorial from Cotton & Curls!
Inspiration
There have been so many Christmas gift round-up posts lately and I have loved every one!  I made one of these myself last year, you can check it out below!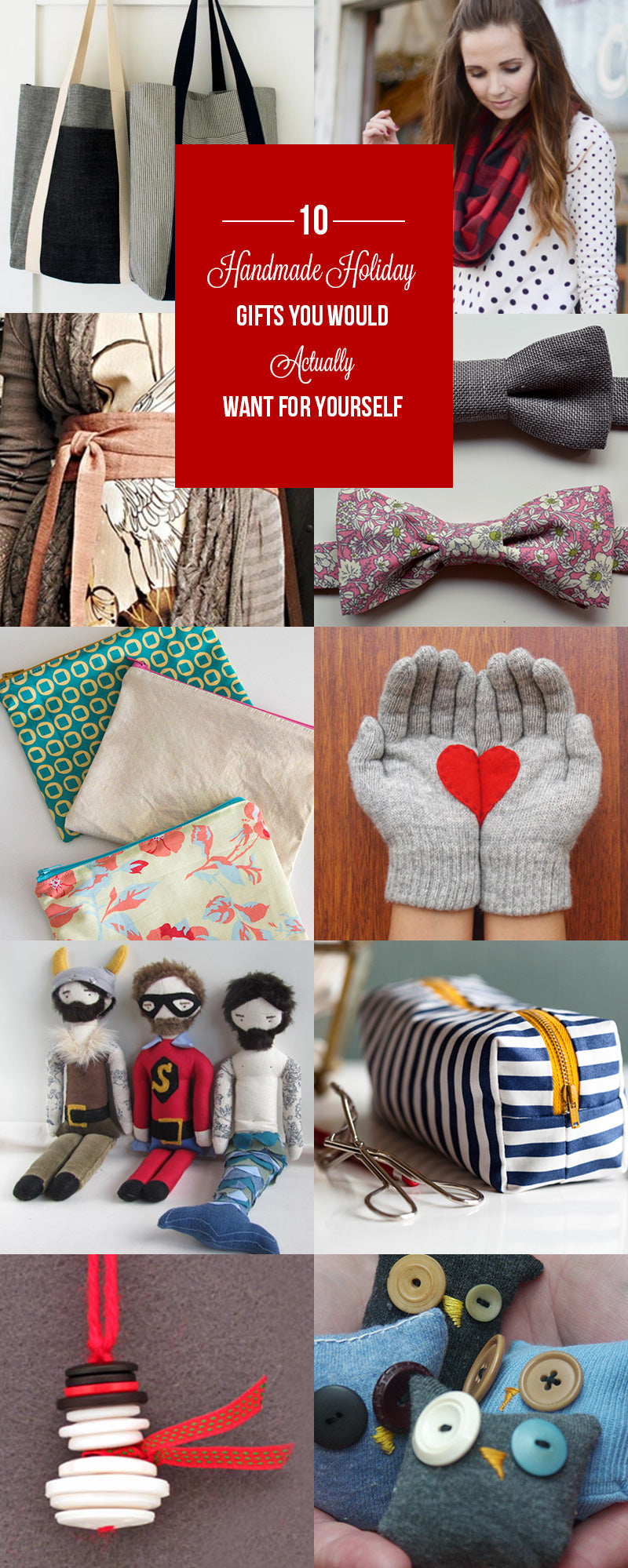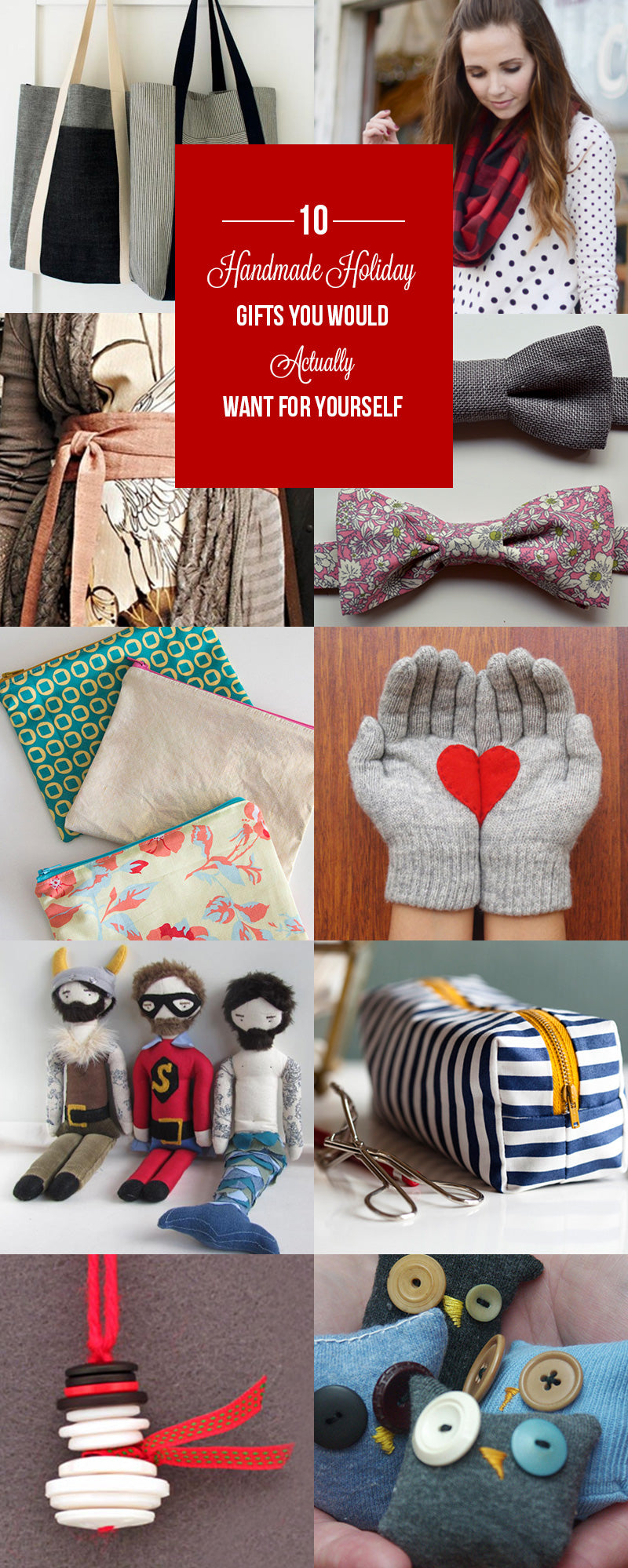 ---