It was surprising how many large scraps I had when I organized my stash a couple weeks ago. There have been times when I've loved a fabric so much I've bought 4-5 meters of it with the intention of making multiple projects. I've stopped doing this because, in reality, I want to move on once I complete something and don't necessarily feel excited to sew the same fabric again. In this case, I bought a bunch of this floral bullet knit because I LOVE all these colours so much, and I used it previously for my Sewaholic Davie Dress, Once I finished my dress I put the extra fabric away and forgot all about it! Well, it has now been uncovered and documented, and I actually still have 1 meter left after this sweatshirt…maybe a simple skirt? We will see!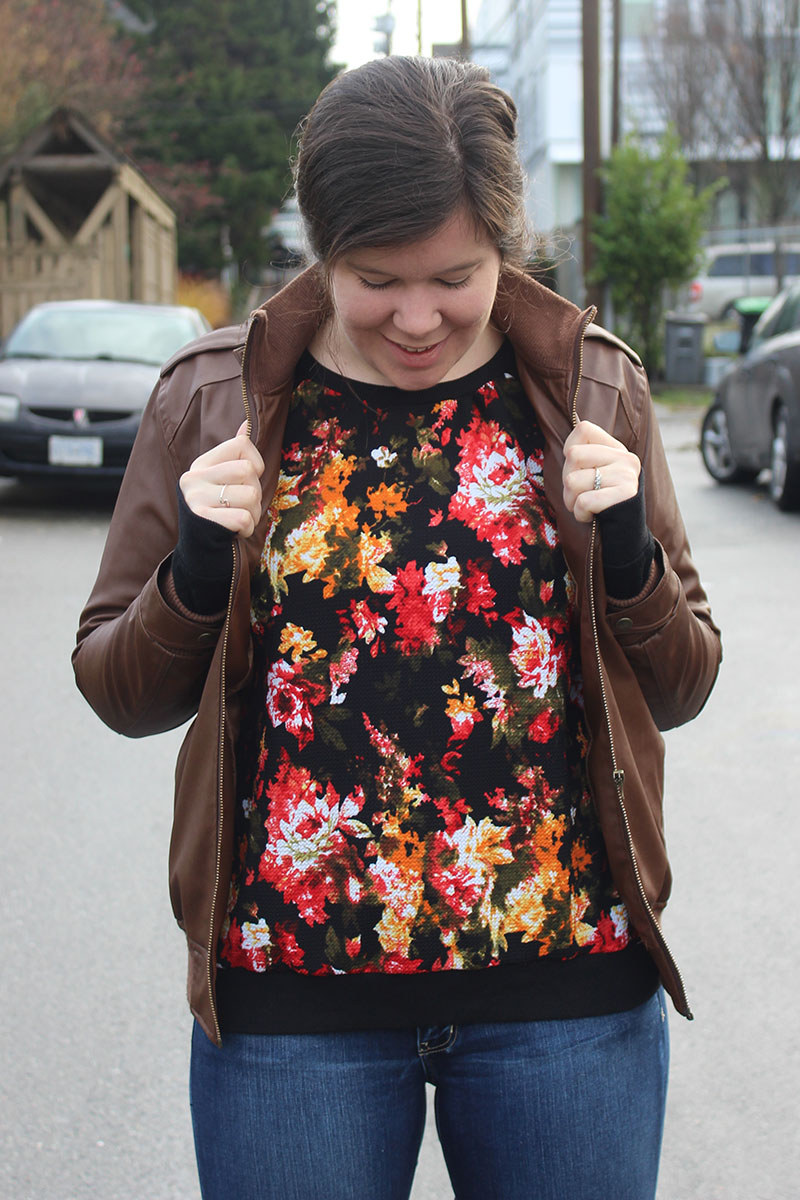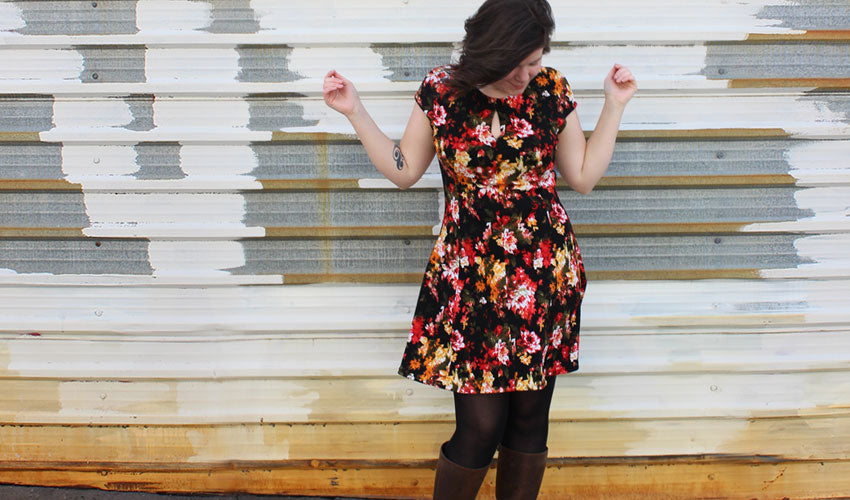 I decided to use this fabric for a simple Grainline Linden sweatshirt. I have made the Linden in the past, but it was from a very thick knit with little stretch, so this one actually turned out quite differently! I opted for a solid black sleeve to emphasize the raglan design and chose black bamboo ribbing for the neck, cuffs, and hem band. I love the look of this fabric combo, there are lots of different textures happening here.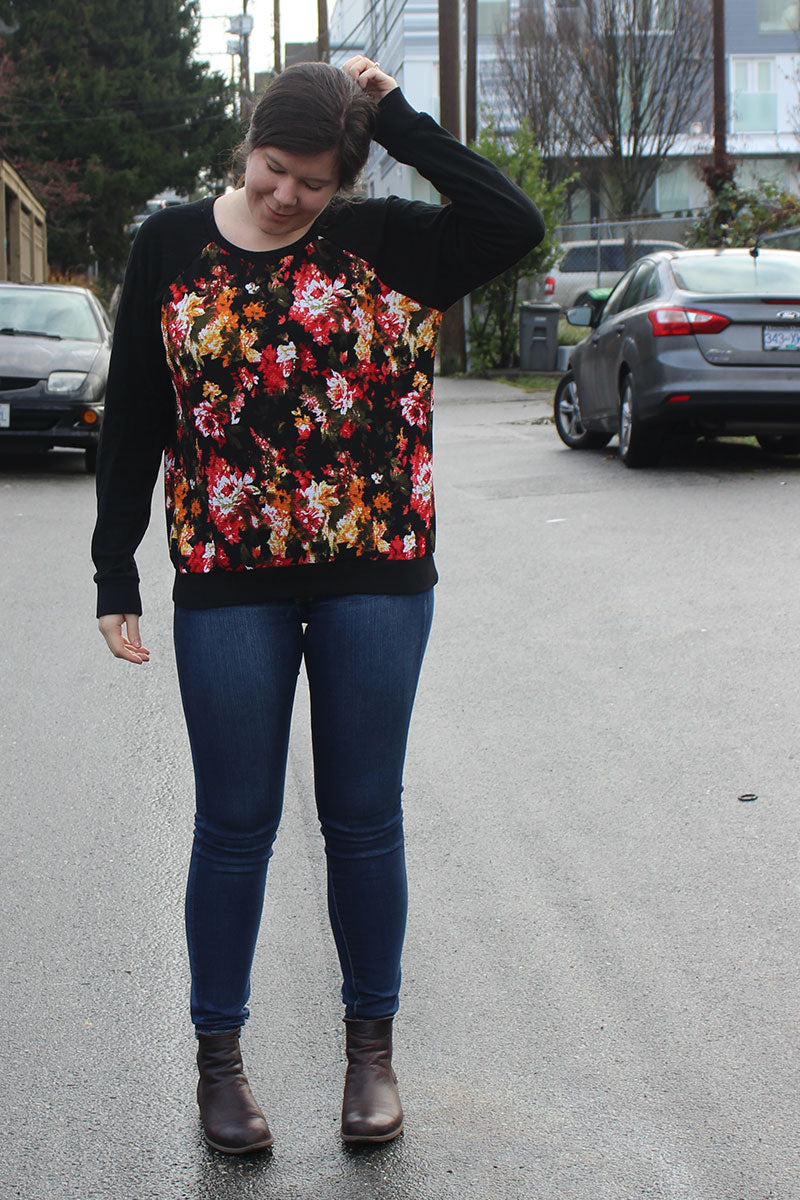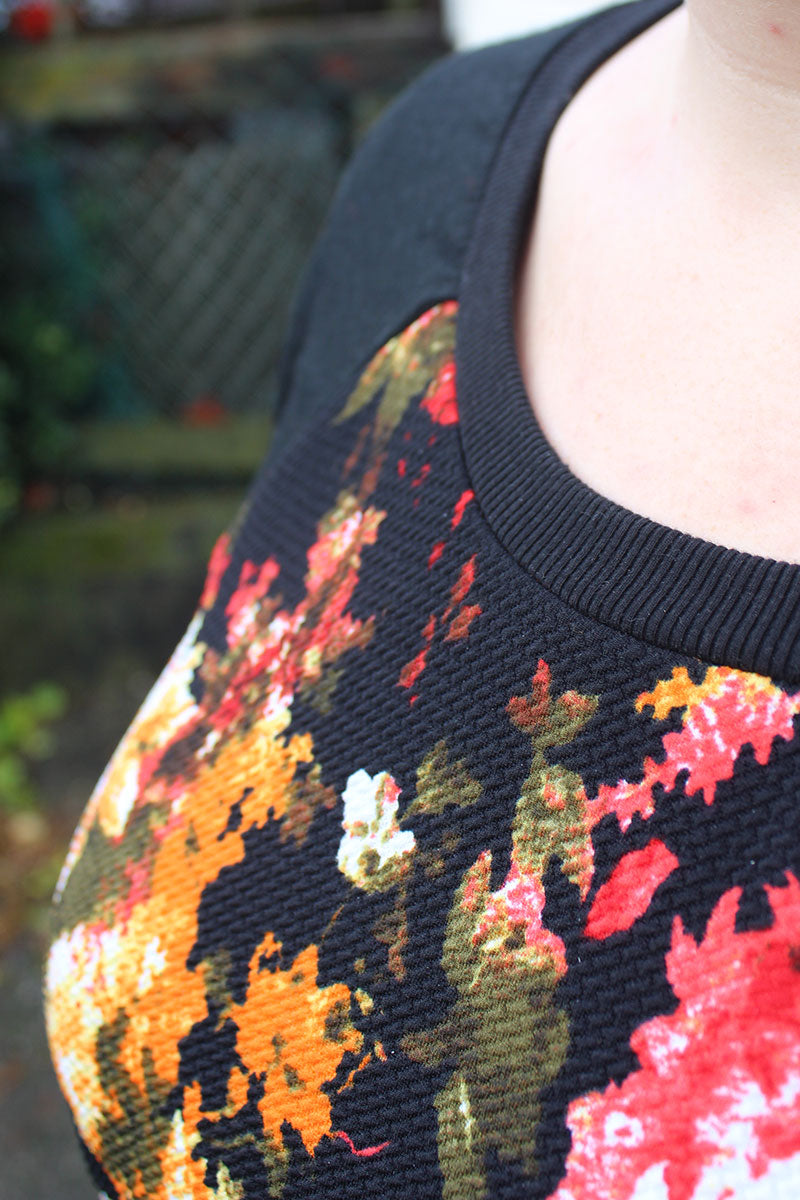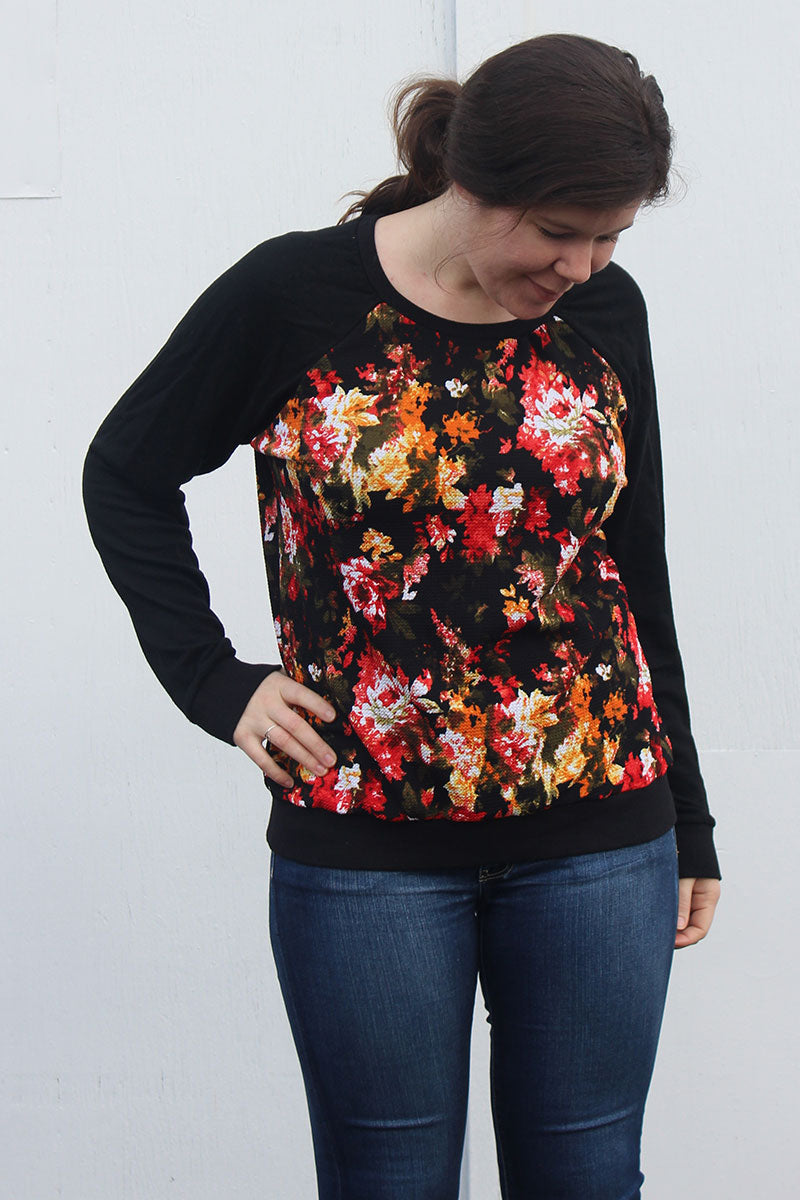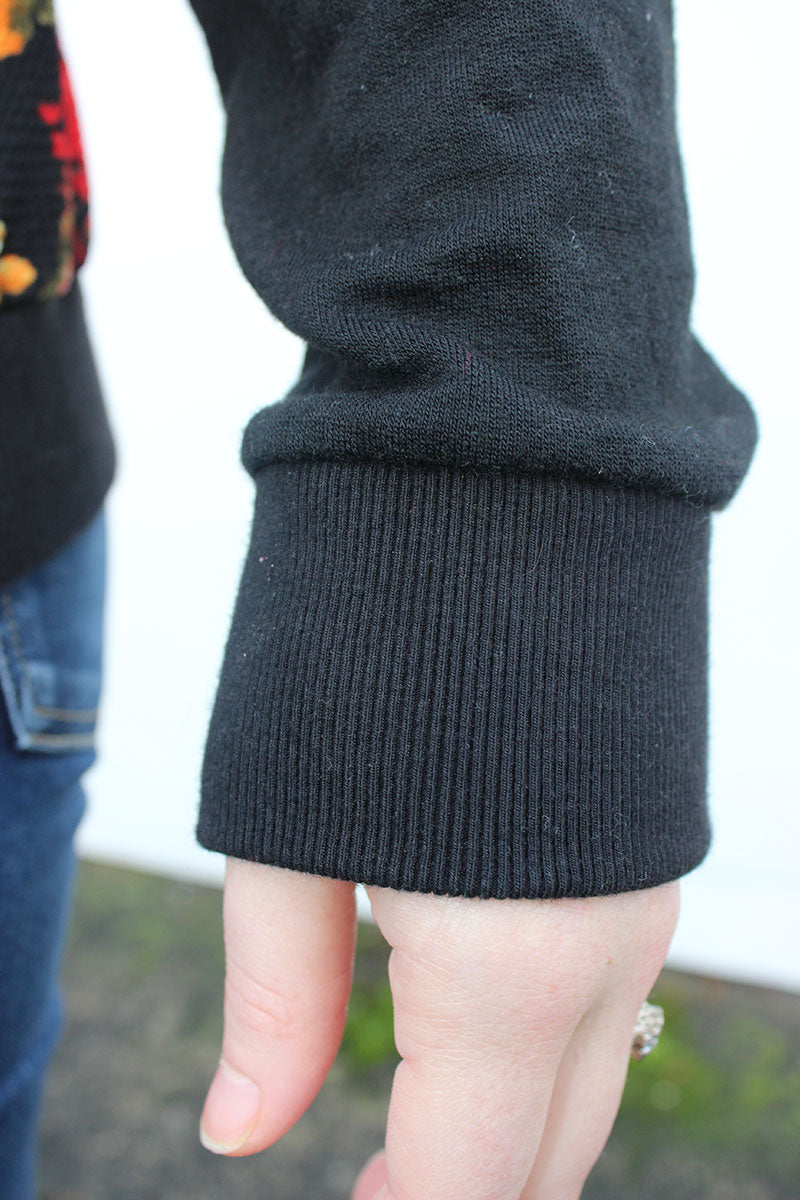 The Linden is very comfortable and great to throw on under a casual jacket. The floral print is a pretty and vibrant addition to an otherwise casual and simple outfit.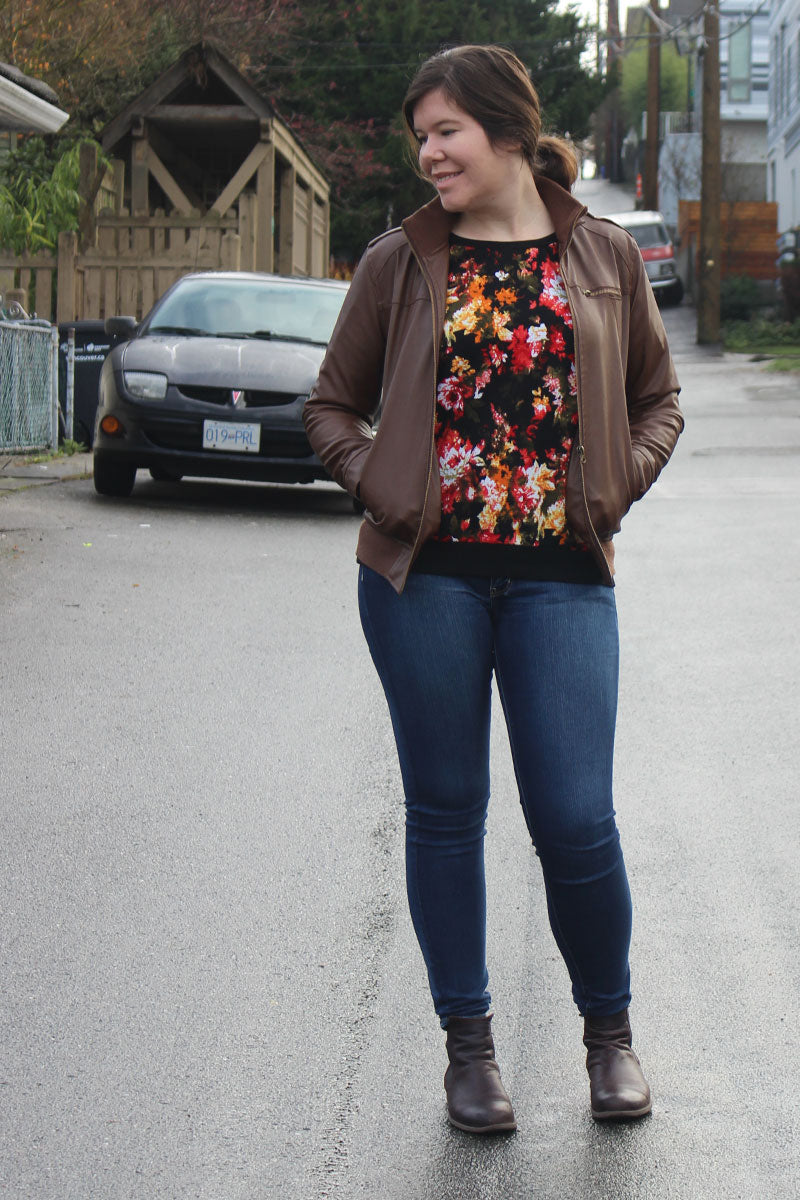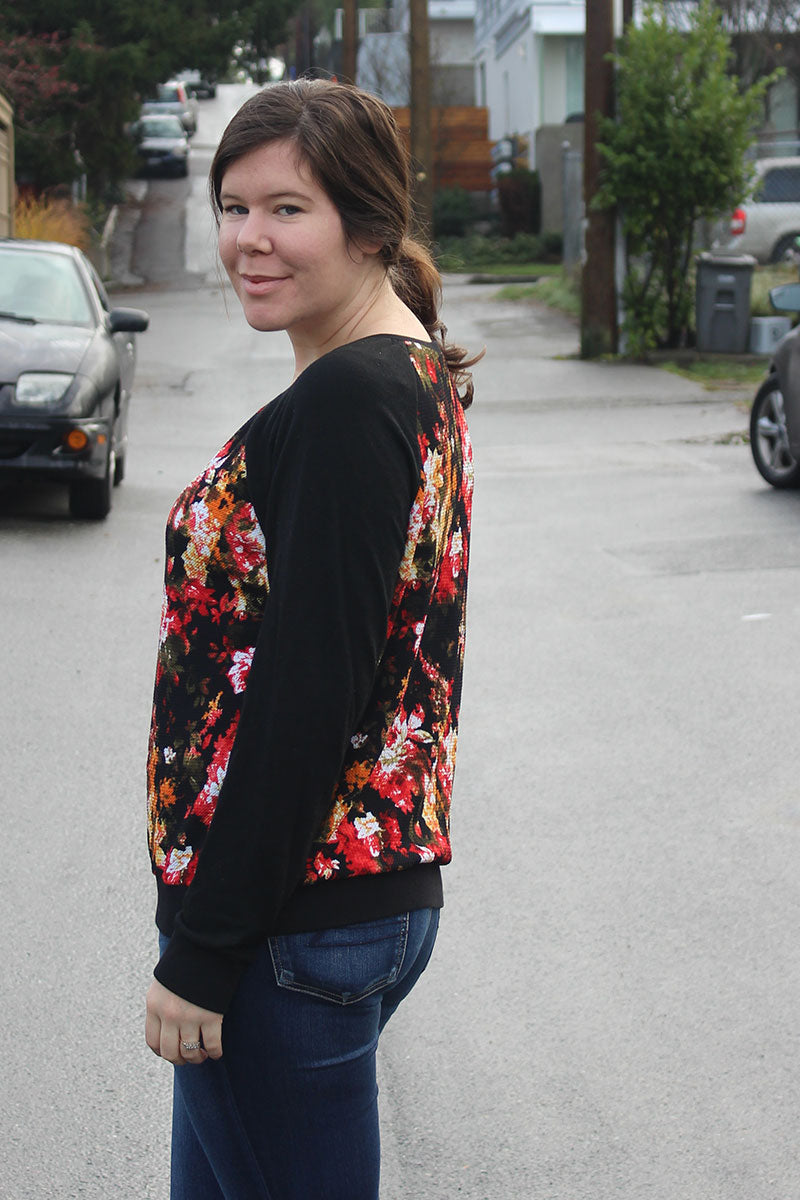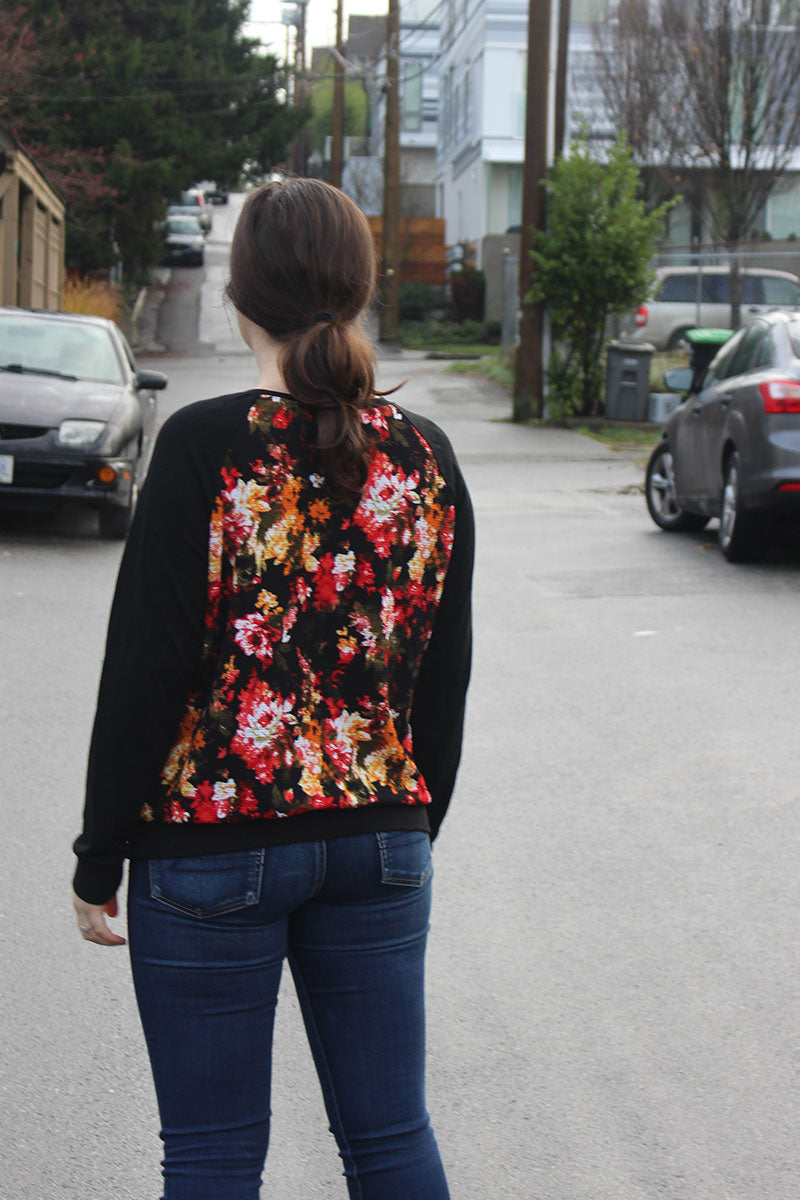 As a side note (or sewing fail), during the course of this project, I managed to sew my neckband on backward three times…I'm not kidding. I just kept ripping it out and sewing it on with the seam in the front, every, single, time. Eventually, I got it right, but the neck is a little tortured because of it, Thankfully, this knit is pretty stable and forgiving, so I got away with it.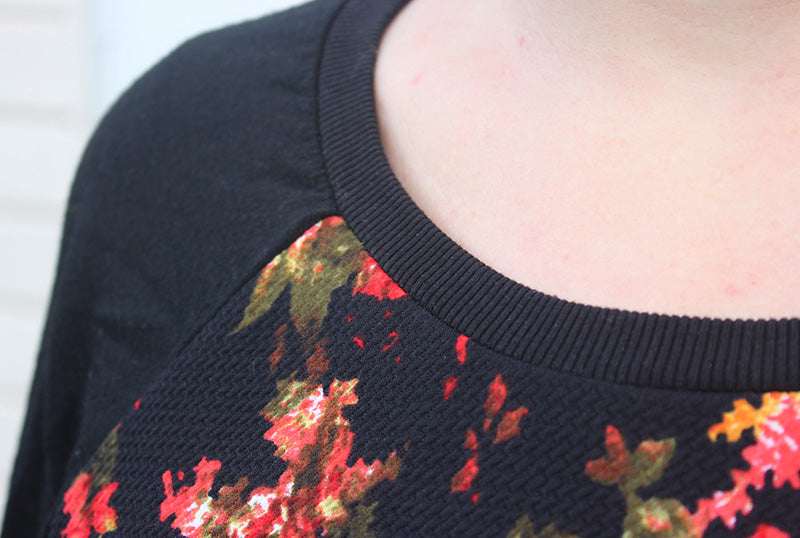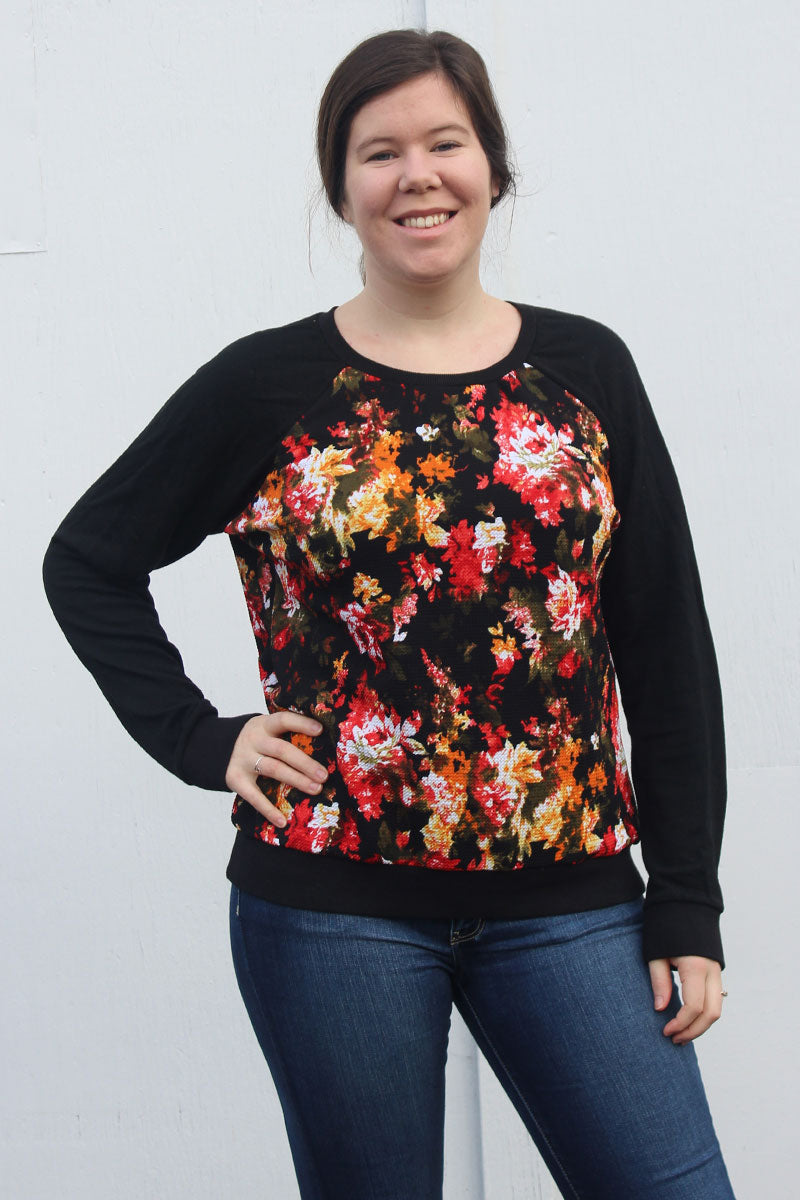 If you're looking for a quick sew that will get worn way more than you might think, look no further than the Linden!
---