It's been a tough week, y'all.  My family said goodbye to our beloved family dog, Gypsy, this past weekend. She was 17 going on 18, so she lived a very full, long, and healthy life. It has been hard to accept that she won't be at the door to greet me when I go home to visit my parents, or that I didn't get a chance to say goodbye. I know it was time and she will live on in my heart, but I'm so sad to see her go. Thanks to everyone for all your support on Instagram, your kind words mean a lot to me!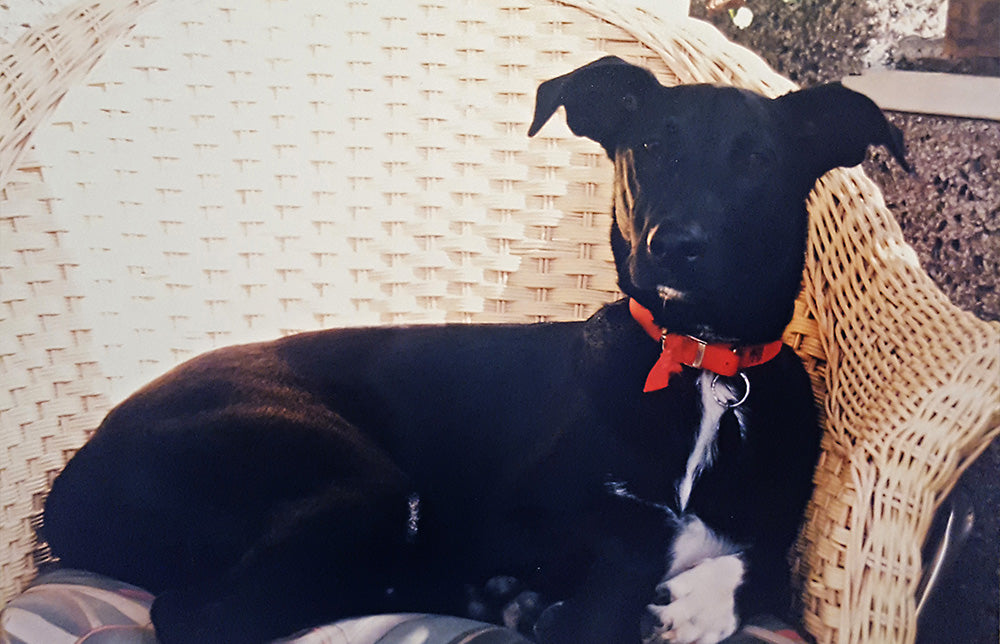 Now, let's not be too maudlin, it is the Holidays after all, and your lovely blog posts this week provided an excellent distraction for me! Thank you 🙂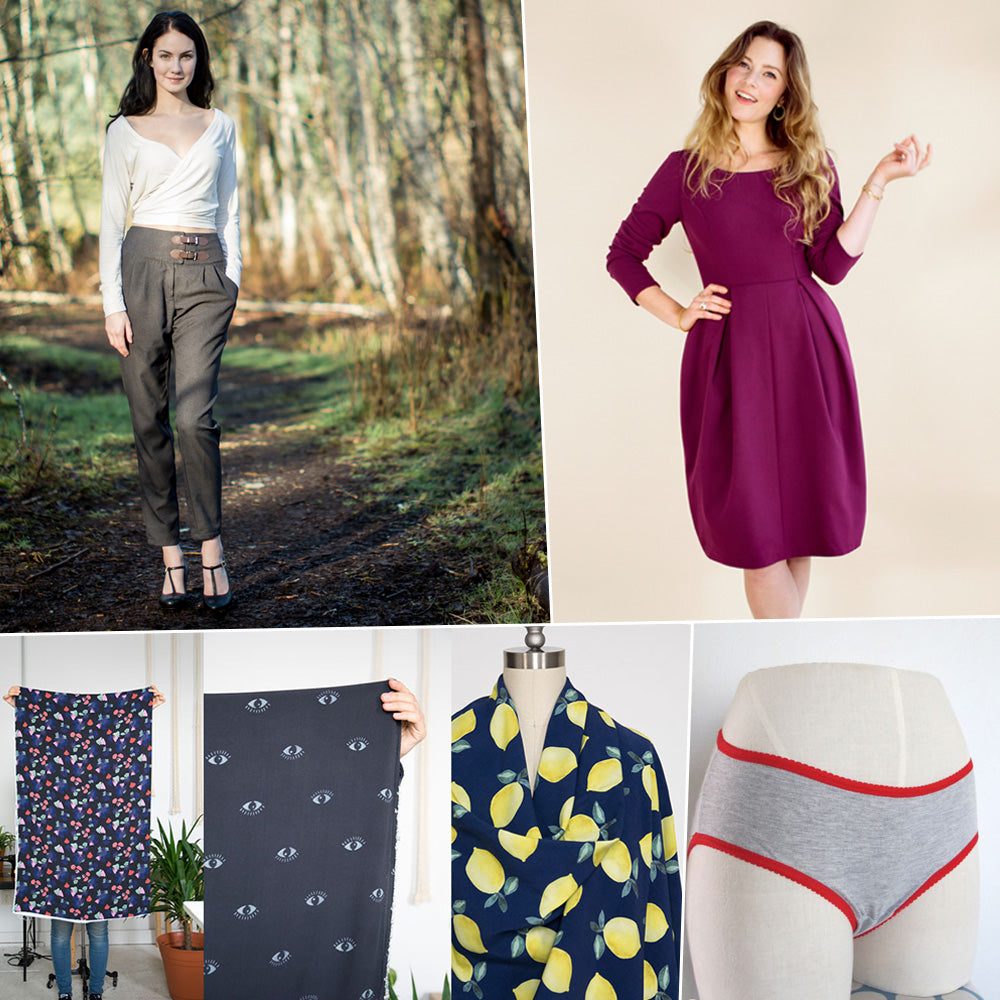 News (clockwise from top left)
Thread Theory released their second pattern for women, the Lazo Trousers!
By Hand London re-released the Elisalex dress with some updates based on feedback from the community.
Check out the new Wonder Under underwear pattern set from Scroop Patterns.
I am losing my mind over these gorgeous rayon prints now available from Workroom Social!
Makes
I don't have words for how awesome this glitter Cleo from Did You Make That is.
I adore this gold Alysse dress from My Dress Made.
This Anna dress from Fifty Two Fancies fits like a dream.
How gorgeous is this Simplicity coat from the Unlikely Nest?
I am crazy about Sara's sequin Marthe Blouse.
Every time somebody makes a Cascade Duffle Coat it is such a wow moment.  Check out this one from Ladulsatina.
The colours and print on this Appleton wrap dress from Stahlarbeit are so much fun.
My mouth dropped when I saw this red lace number from Maggie Elaine, it is hot hot hot!
Resources
Closet Case Files shares tips on sewing with real and faux leather.
Jennifer Lauren Vintage shows us how to make our own tailors ham, free pattern included.
Workroom Social shares how to work with and care for rayon.

Inspiration
Have you guys been following along with Peter Lappin's draping class posts?  I am beyond jealous and would love to take such a class one day!  Check out his final project.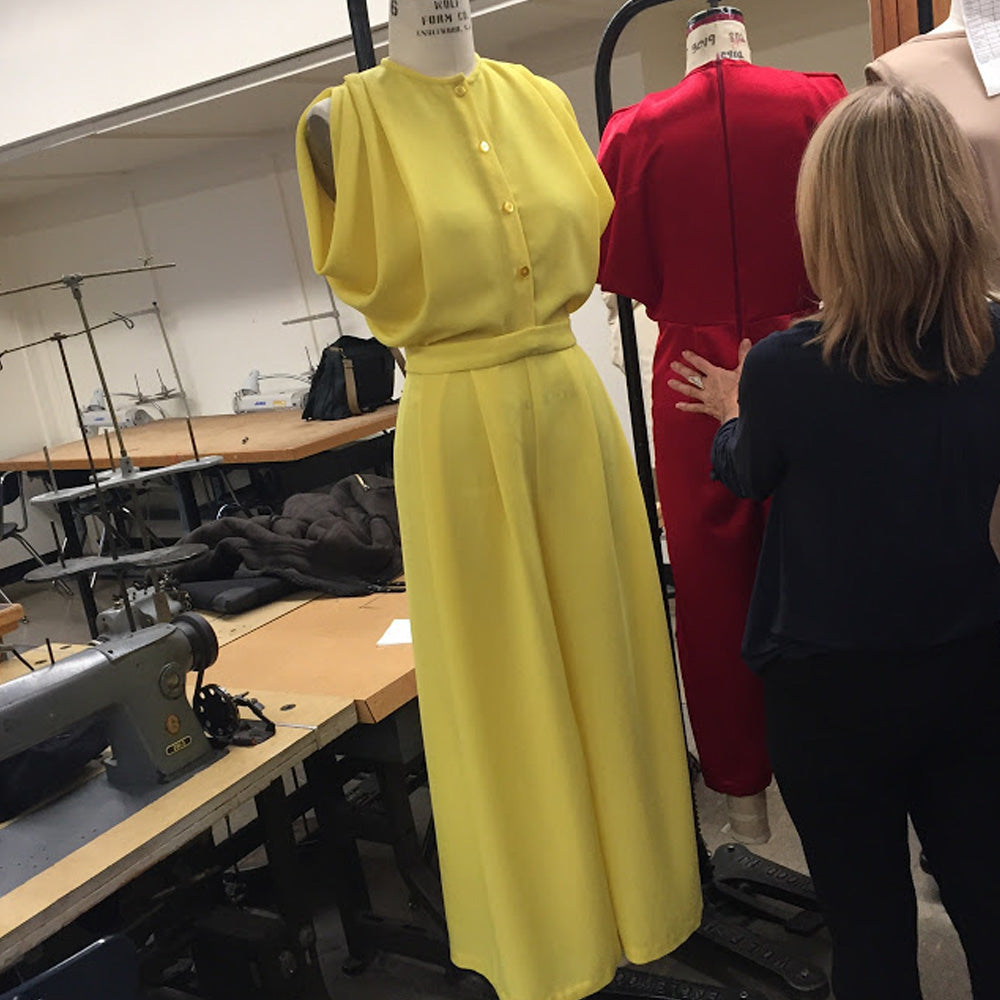 ---