I love that this shirt gets two animal descriptors. 'Mammoth Buffalo' sounds like a pretty sweet combination to me! For those of you who are thinking "what the heck is a mammoth buffalo?", let me explain.  The fabric used for this Grainline Studio Archer Button-up is a mammoth flannel, the thickest, coziest, flannel you can get! The checkered red and black style is called Buffalo plaid, and you can read more about the Scottish origins of this print here.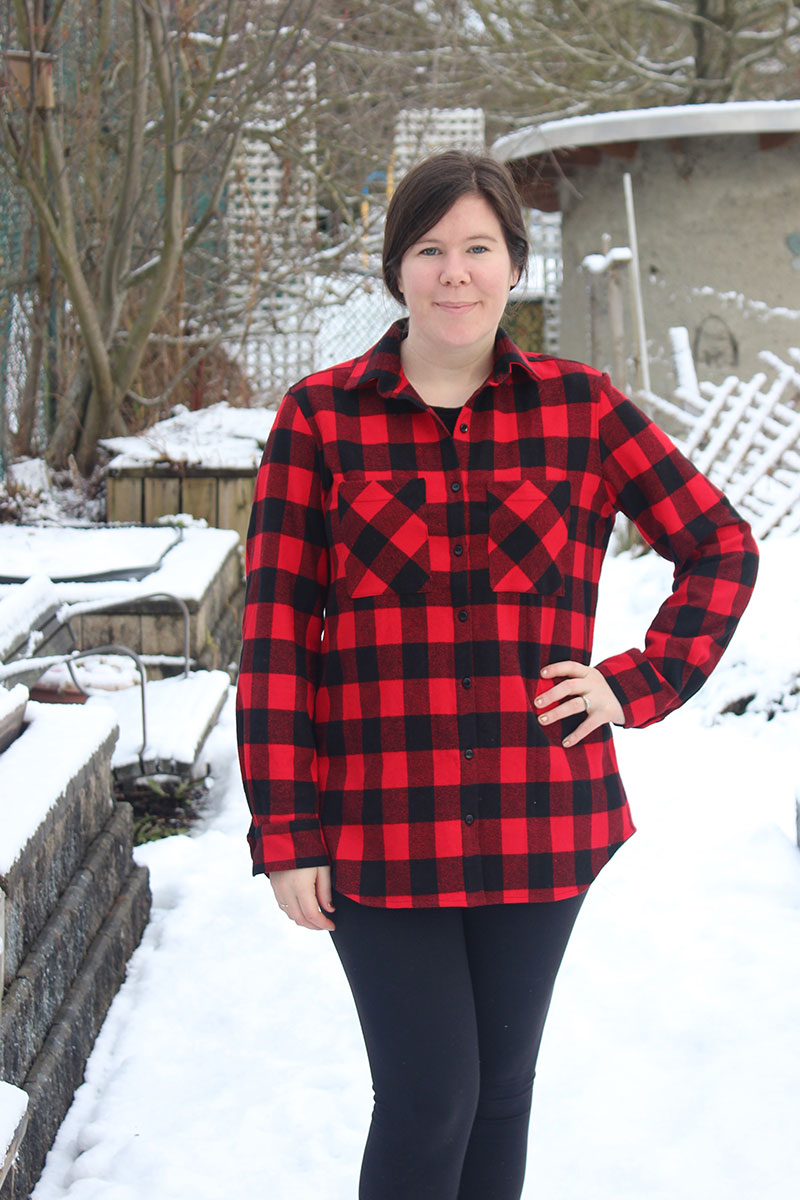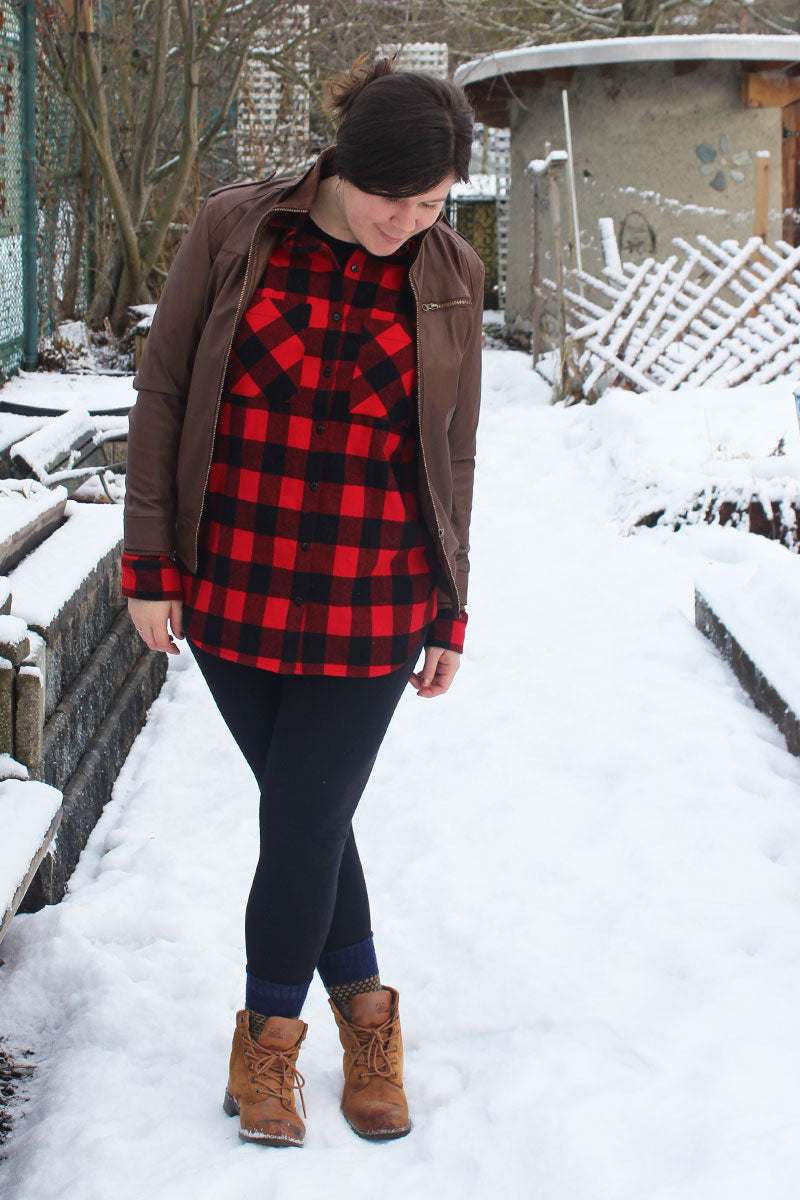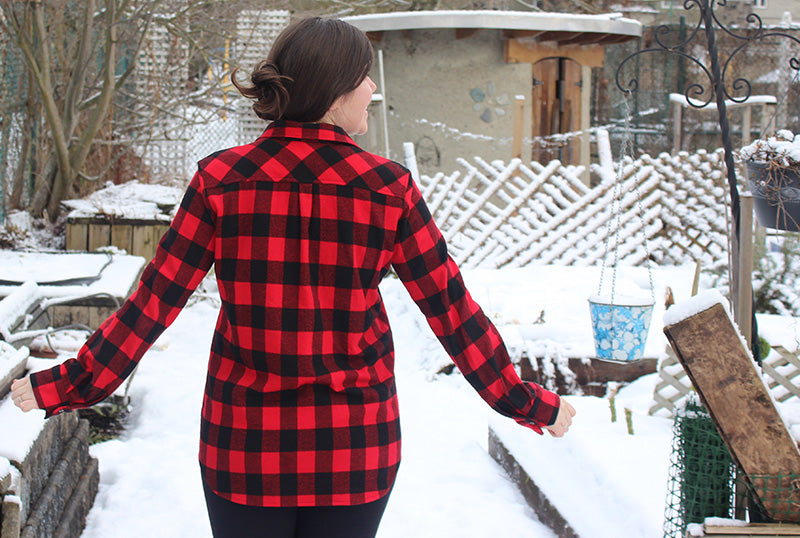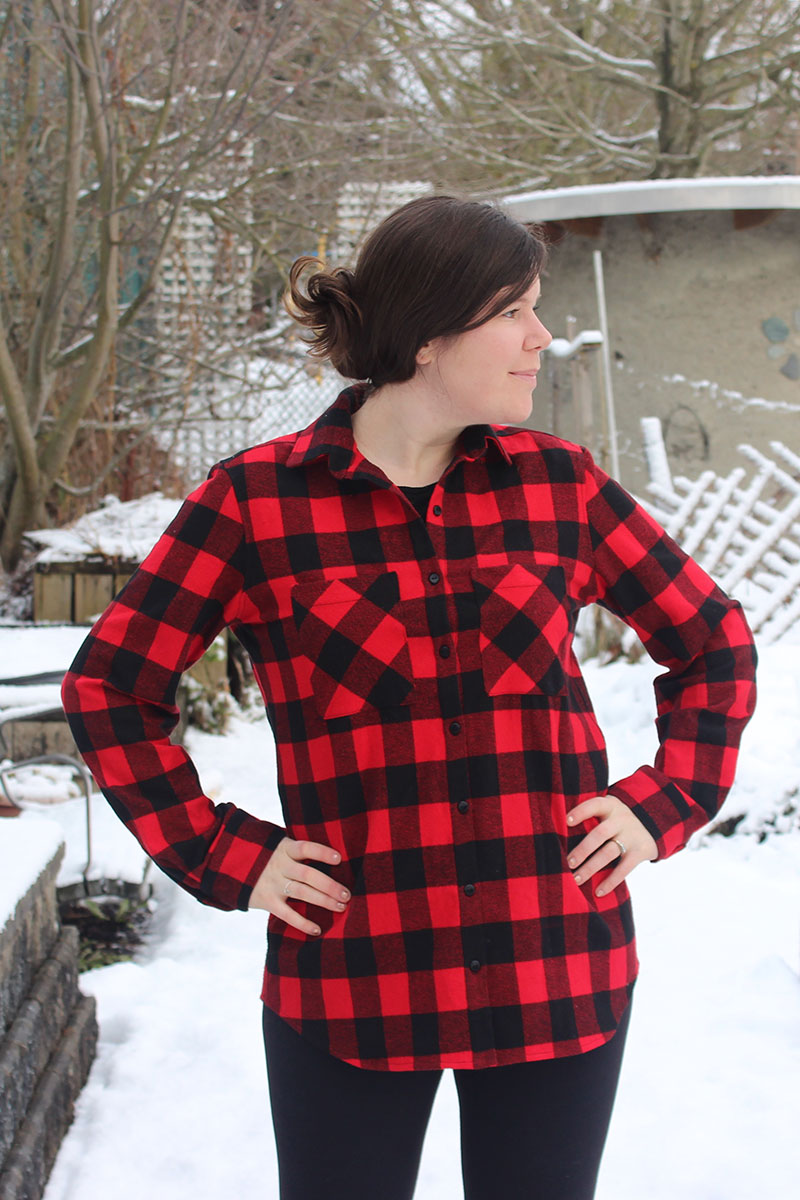 I have been wanting a shirt like this for so long!  There are so many ready-to-wear versions out here that could have almost fulfilled this dream, but nothing compares to mammoth plaid and nothing beats a custom fitted shirt.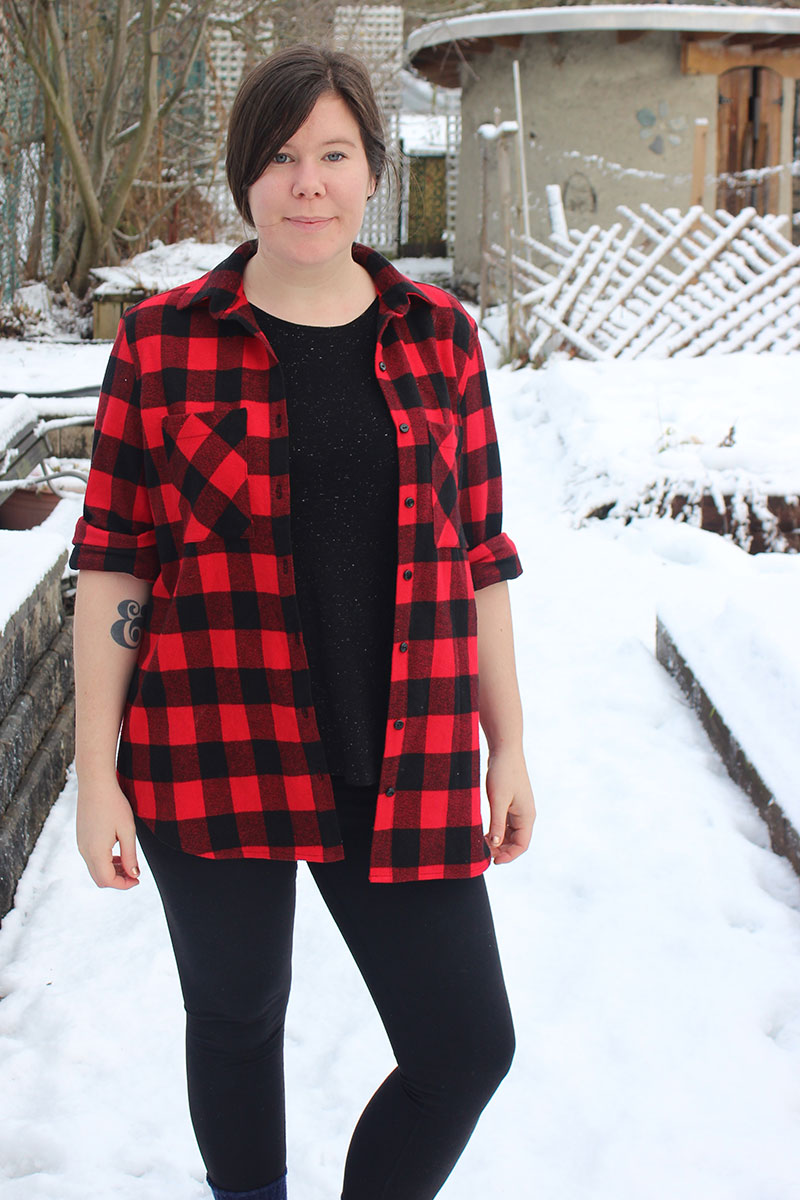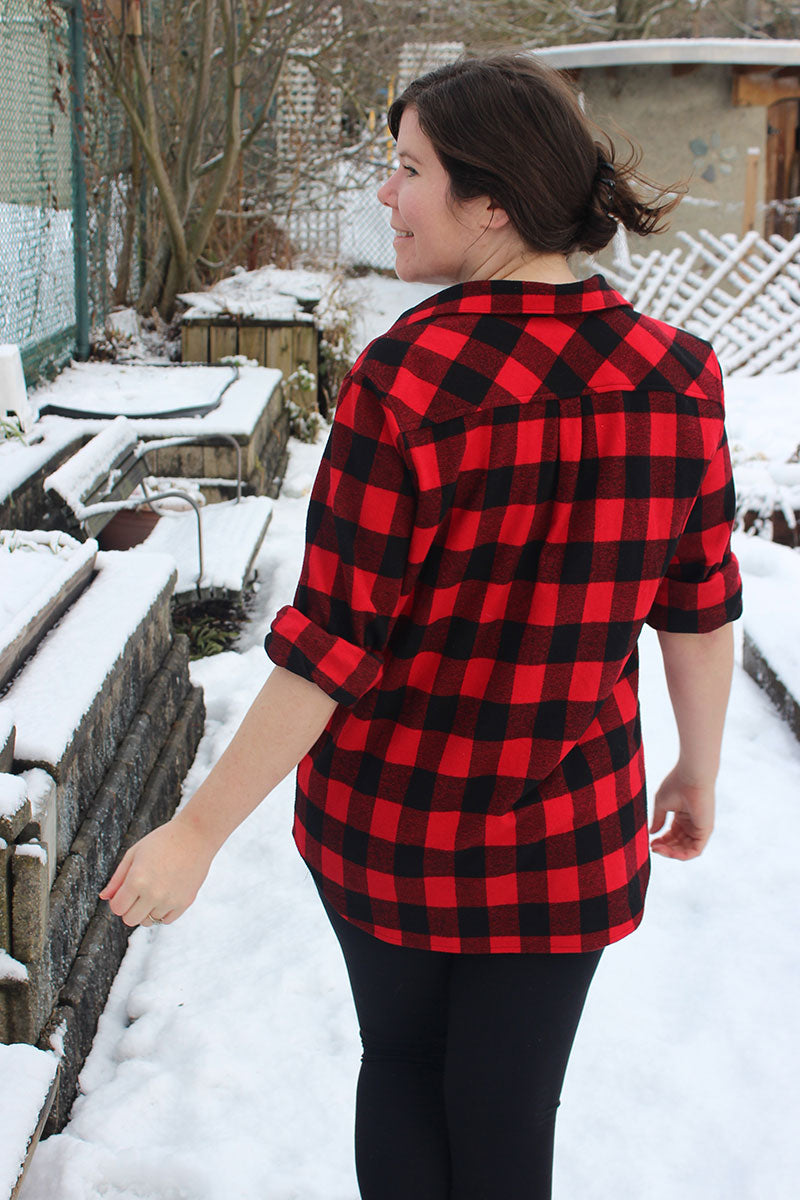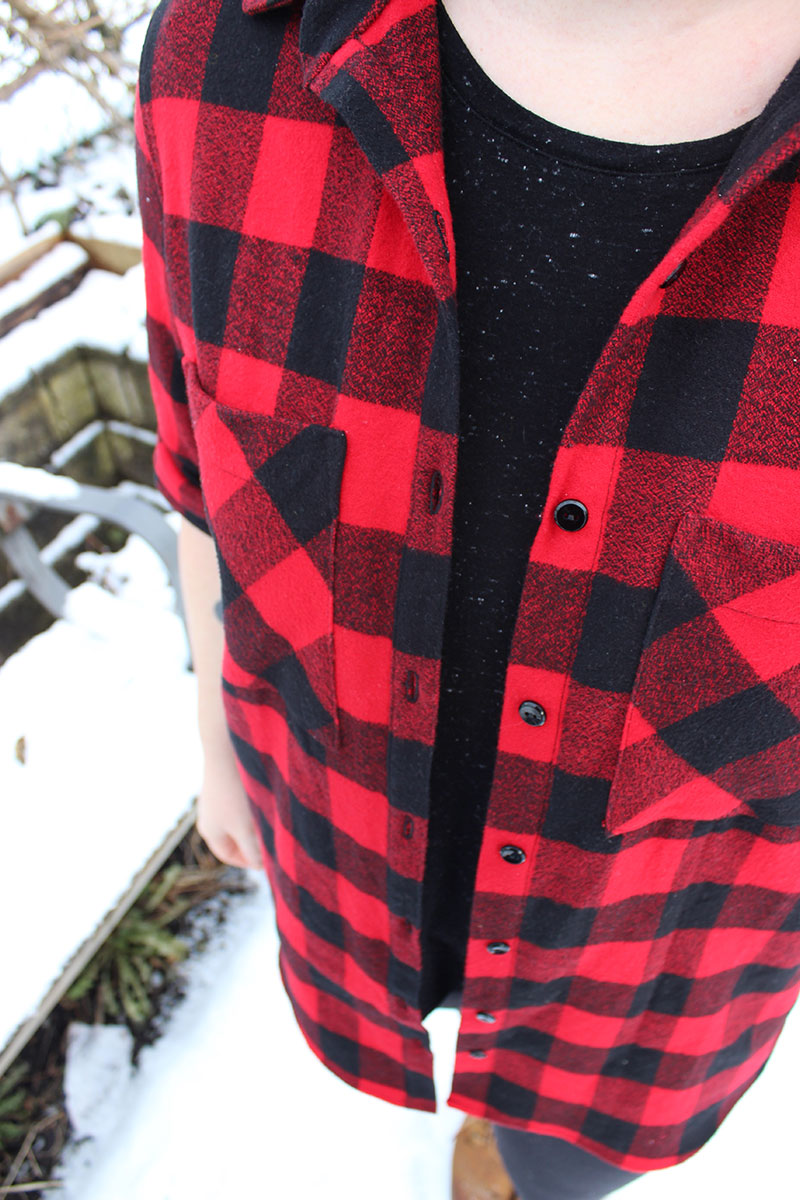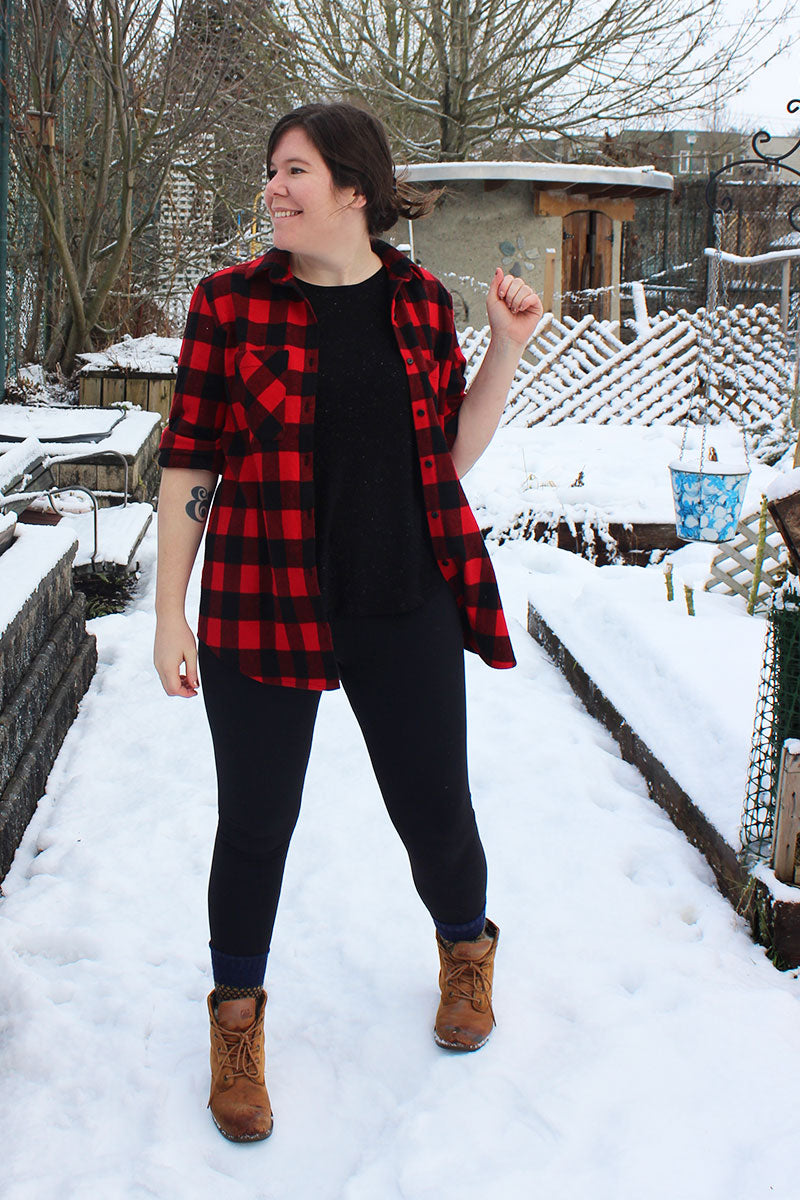 The Archer pattern fits me almost perfectly, with the exception of the back.  I did a broad back adjustment using my method described here, and it worked perfectly! I added 1.5" in total (3/4″ on either side), so there is quite a bit more room than my last version. View B also has a back pleat, so that helped too. Other than the BBA, I lengthened the Archer by 4". I really wanted it to be wearable as light outerwear over leggings and sweaters, so the oversized style was key. I think this length is just perfect!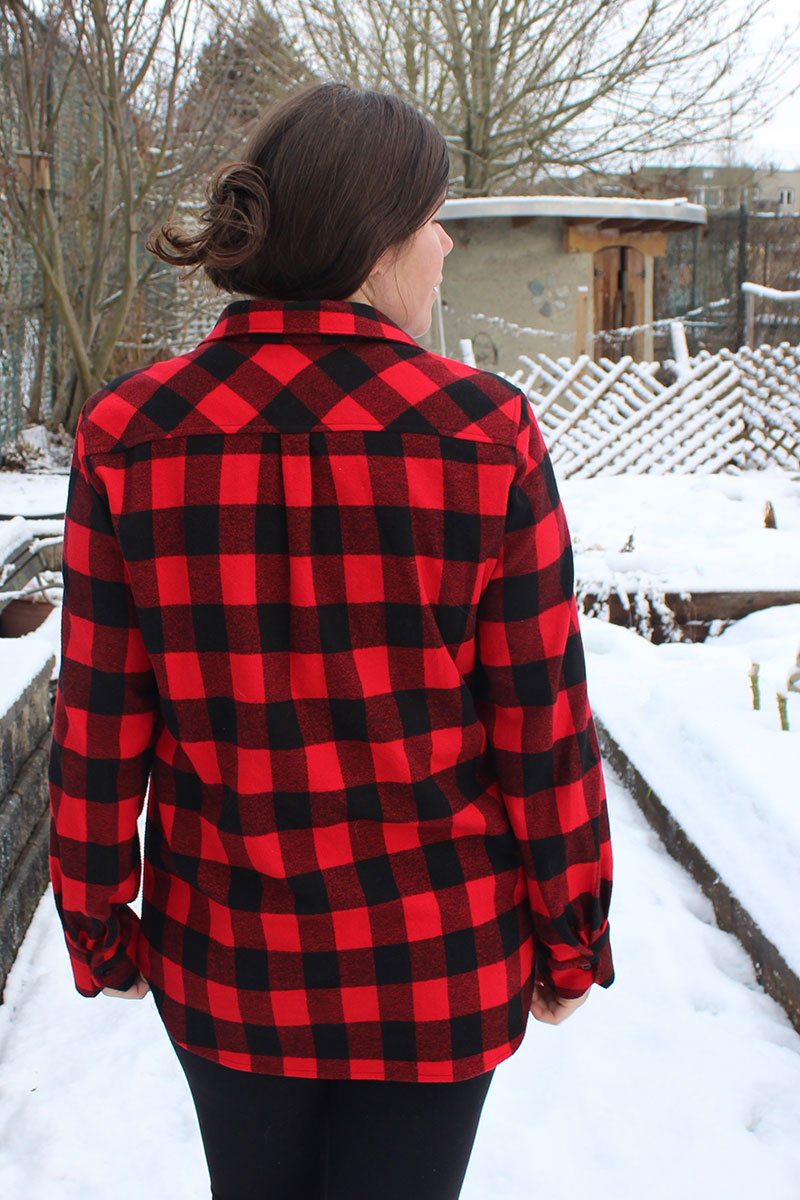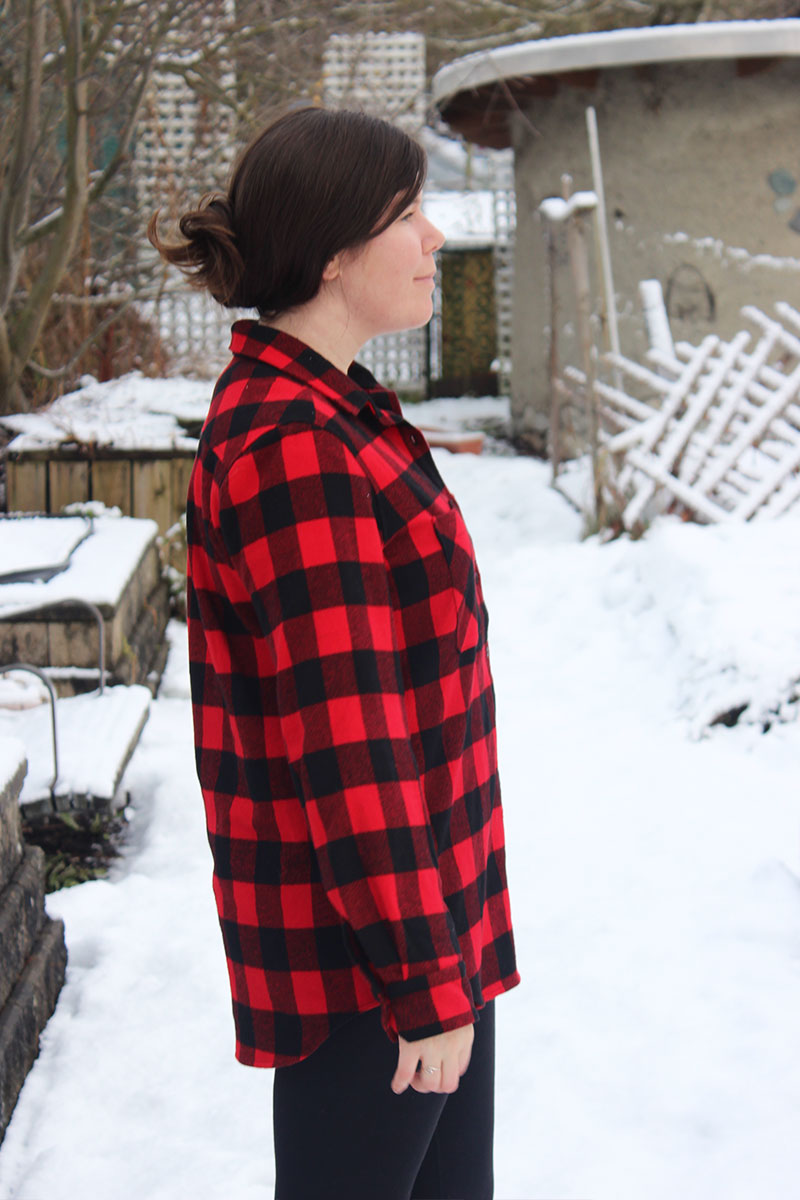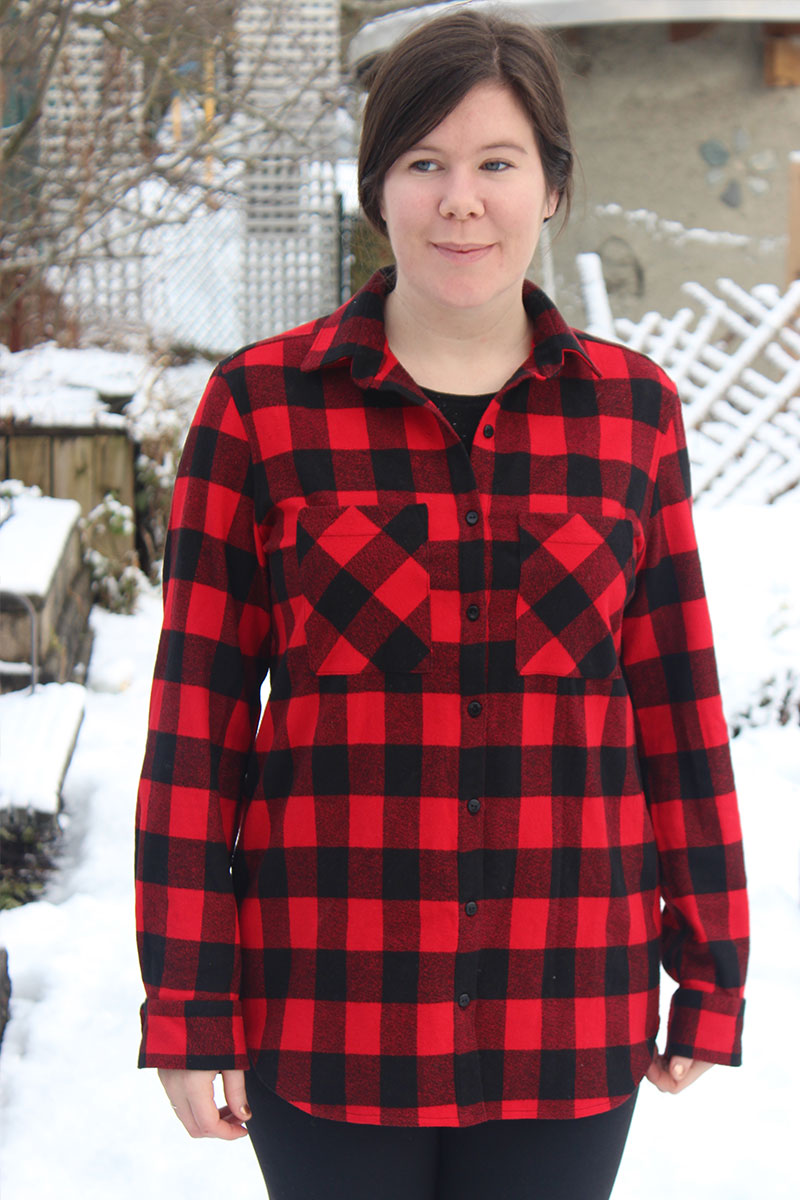 Due to the bulky nature of this fabric, it was difficult in some places to get nice, pointed corners or flat joining seams.  Here are some tips for sewing with Mammoth plaid.
Hand-stitching is your friend.

I opted to hand-stitch the collar stand and cuffs closed and did not use top-stitching to finish them off. I like the clean look, and after trying the topstitching, I ended up removing it.
Grade, grade, grade your seam allowances.

Gently, down the seam.  Ok, I'll stop now.  But seriously, grading is key.  Especially where the collar stand and shirt meet, and when hemming.  Trim away all excess, otherwise you will have lumps and bumps galore.
Add some seam allowance for flat felled seams.  

I used flat felled seams throughout the project, including the armscyes, and it was tricky business. Mainly because the seam allowance for the archer is ½" and the fabric is so thick, it takes up a lot of fabric just folding over itself.  Cut a ⅝" seam allowance and you should have an easier go of it.
Press the heck out of it.

100% cotton mammoth plaid can take it, it's a beast!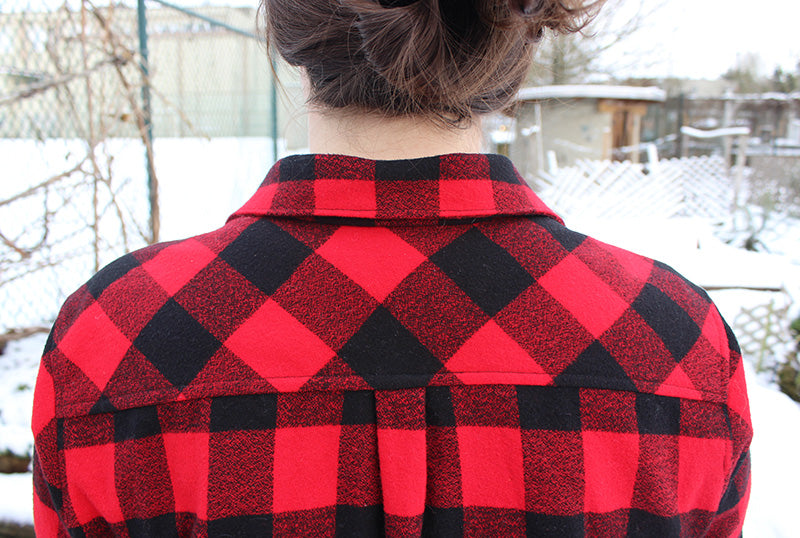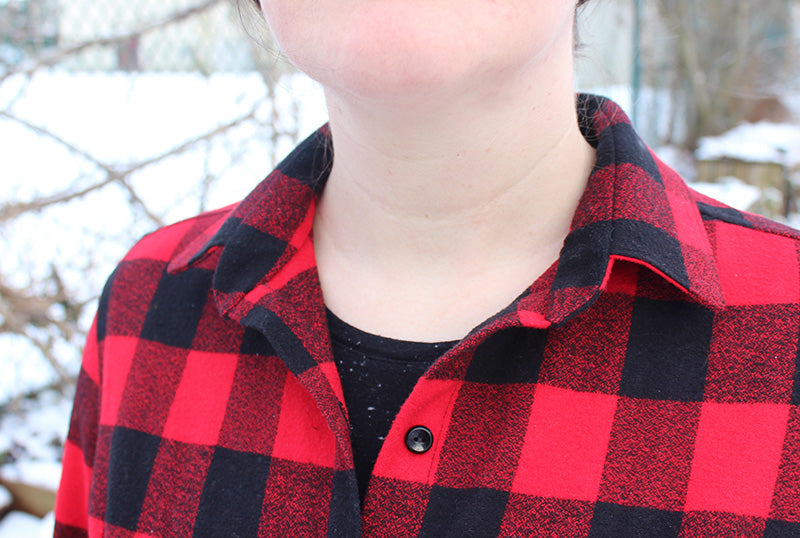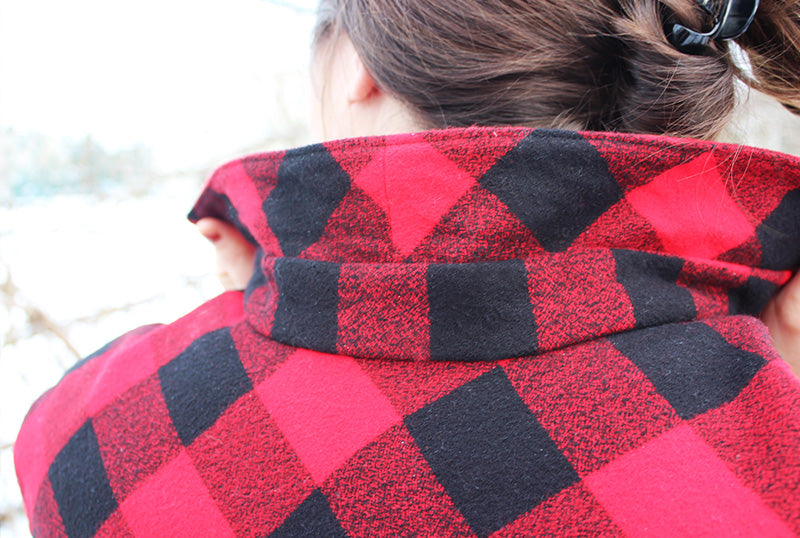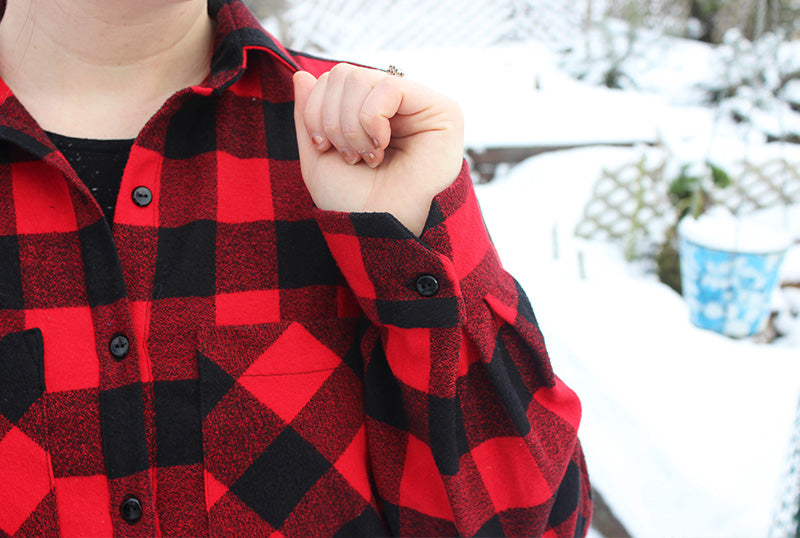 I am pretty smitten with my buffalo-mammoth shirt (buffmoth? mammalo?). I know it will be a staple in fall and winter, as well as being perfect for those late nights at the beach in the summer. Have you tried sewing the mammoth plaid? Any more tips are welcome!
---