Hi Makers!  I hope your week is in full swing! I am having a great one myself, and I am reminded this week of how fortunate we all are to pursue this act of sewing and have this amazing community of supportive individuals to share it with! I had such a great weekend full of sunshine and good times, including a wander on the frozen lake by my apartment and a super fun tapestry weaving class. More tapestry coming soon, I promise – I am soooooo hooked!  As you can tell I am all smiles today, let's see what you lovely people have been up to!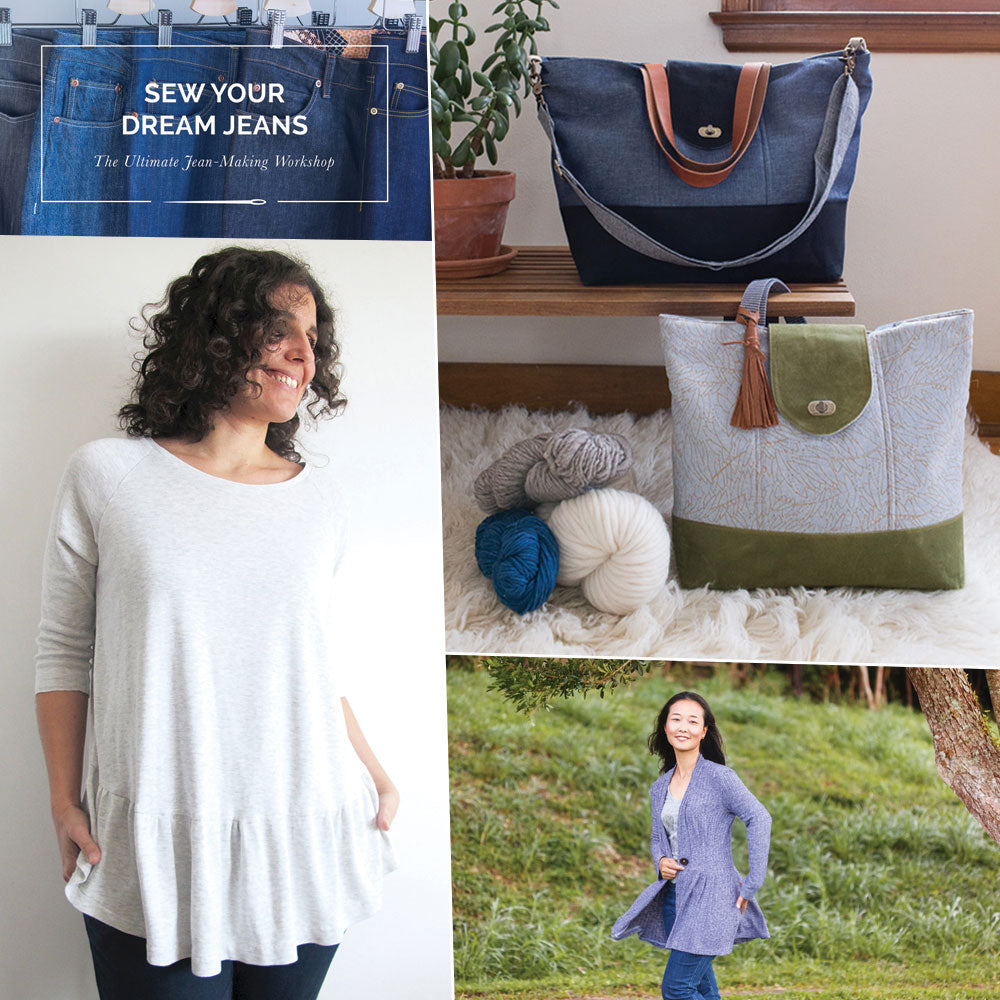 News (clockwise from top left)
Closet Case Files released an online course for sewing your dream jeans.
Noodlehead released the Explorer Tote.
Itch To Stitch released the Paro Cardigan.
Chalk and Notch released the Waterfall Raglan.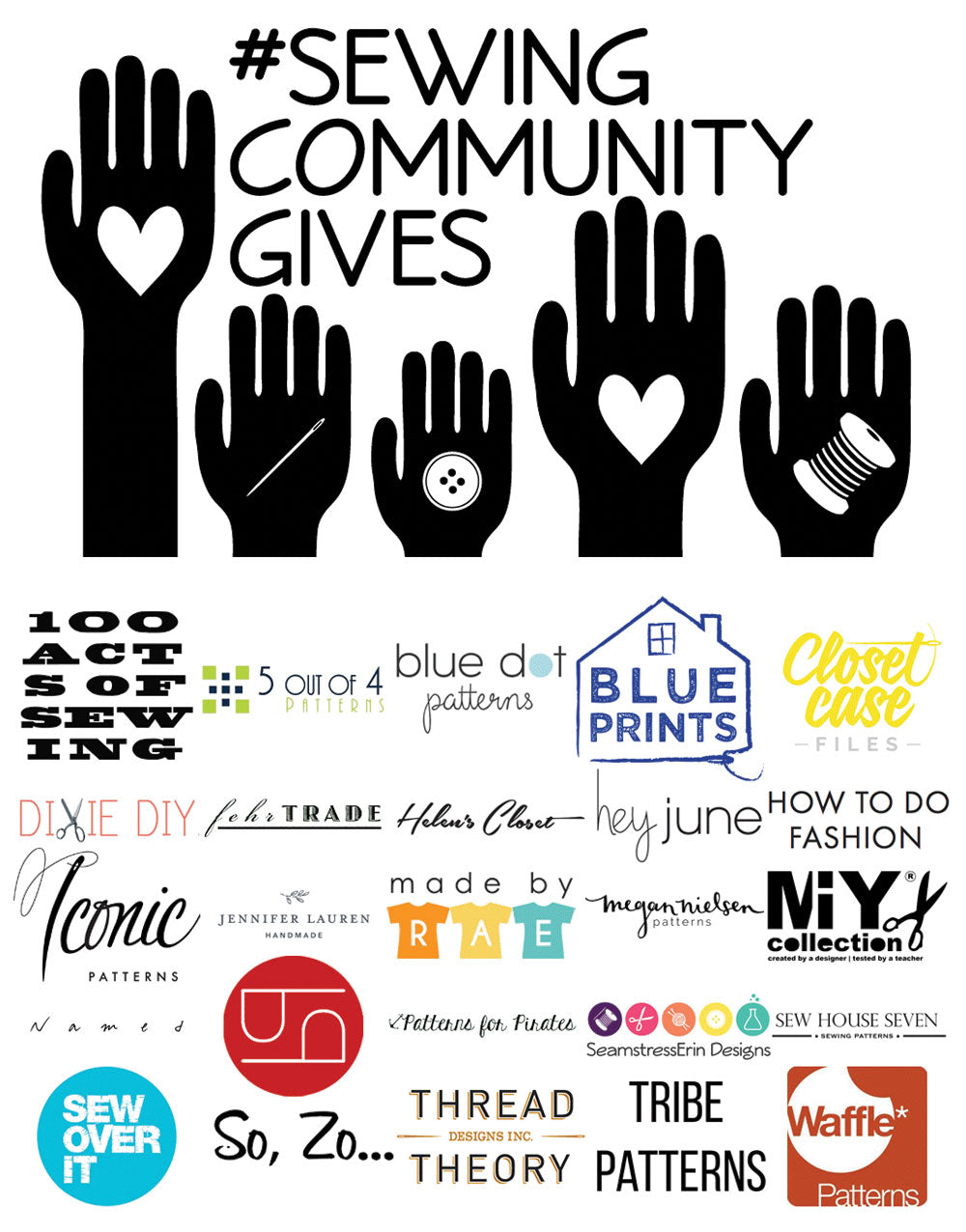 Community Events
Seamstress Erin is hosting an awesome initiative this week called #sewingcommunitygives! Help creative positive change in your community and the world by donating time or money to any cause. There are oodles of donated patterns to be won from the participating designers (including the Winslow Culottes!) so head over and check it out!  Donate between now and January 22nd!
Makes
This beaded bustier from Sew Nip Tuck is too awesome for words.
I can't believe that this is Self-Assembly Required's first coat!
Why do I not have velvet pants?!? Check out these ones from Making the Flame.
Another fantastic coat from Sunny Gal Studio.
I am obsessed with this oversized shirtdress from the Magnificent Thread.
Moneta madness from Mint Green Sewing Machine!
How amazing are these vegan leather leggings from Lucky Lucille?
I am crazy about this backless dress from Saki Jane Made.
A very pretty Helmi shirtdress from Seemannsgarn.
Resources
Jennifer Lauren Vintage shows us how to make a mens full belly adjustment.
Alice and Ann demonstrates a blind hem stitch on a machine.
A tutorial on armhole french seams from Amanda's Adventures In Sewing.
Inspiration
I had way too much fun playing with this nifty outfit designer from Capital Chic! Customize your avatar and dress them up in any Capital Chic pattern in any colour. You can even upload images of your fabric to see how it will look! Ah-mazing.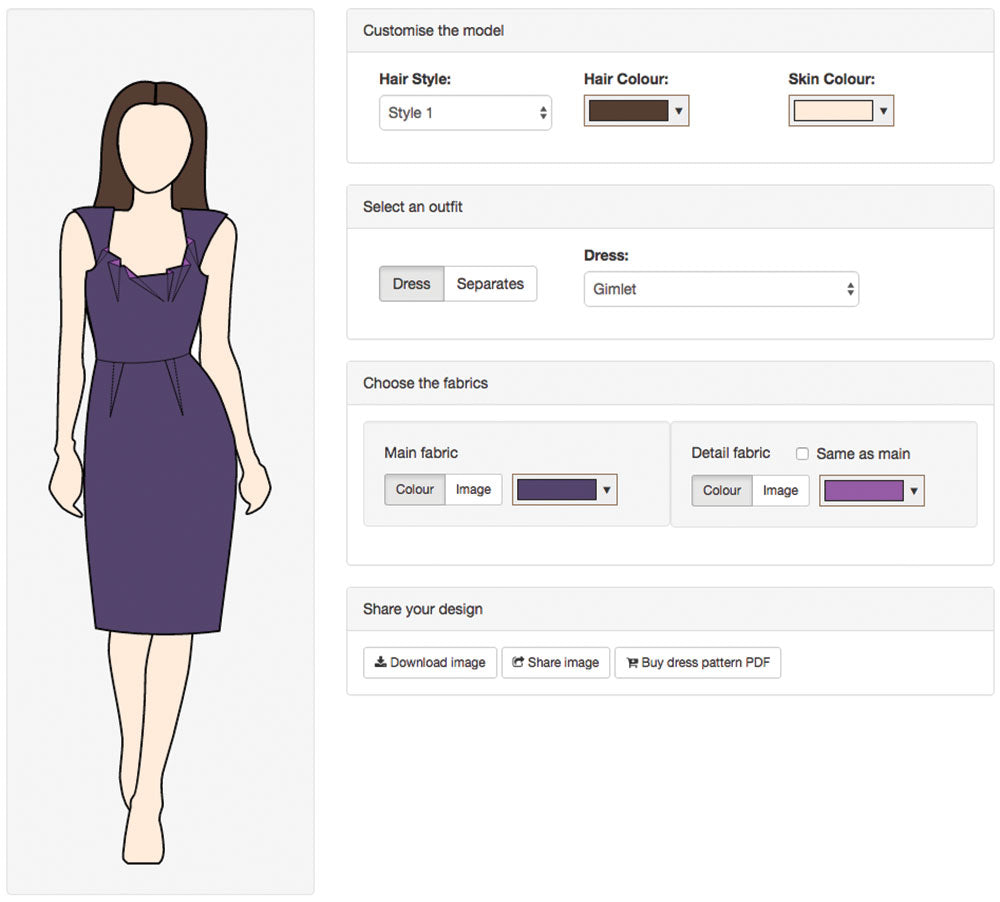 ---