Yup, I have just posted pictures of myself in my underwear on the internet. I did not hit 'publish' without a little (or a lot) of consideration. What will my friends think? What will my mother think? What if a future employer sees this? What if my CURRENT employer sees this!? On and on the list goes. In the end, I decided that I felt good about it, regardless of whoever may take a look. I want this blog to promote confidence. Body confidence, creative confidence, fashion confidence, and feeling great about our accomplishments. I'm super proud of my bra-making efforts and am feeling hella-empowered making my own underwear that fits, flatters, and is actually comfortable. In fact, this is a GAME CHANGER, people!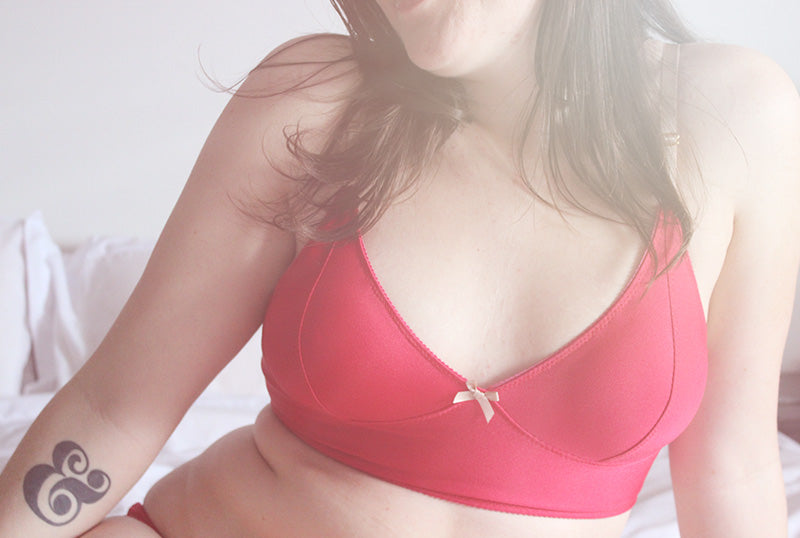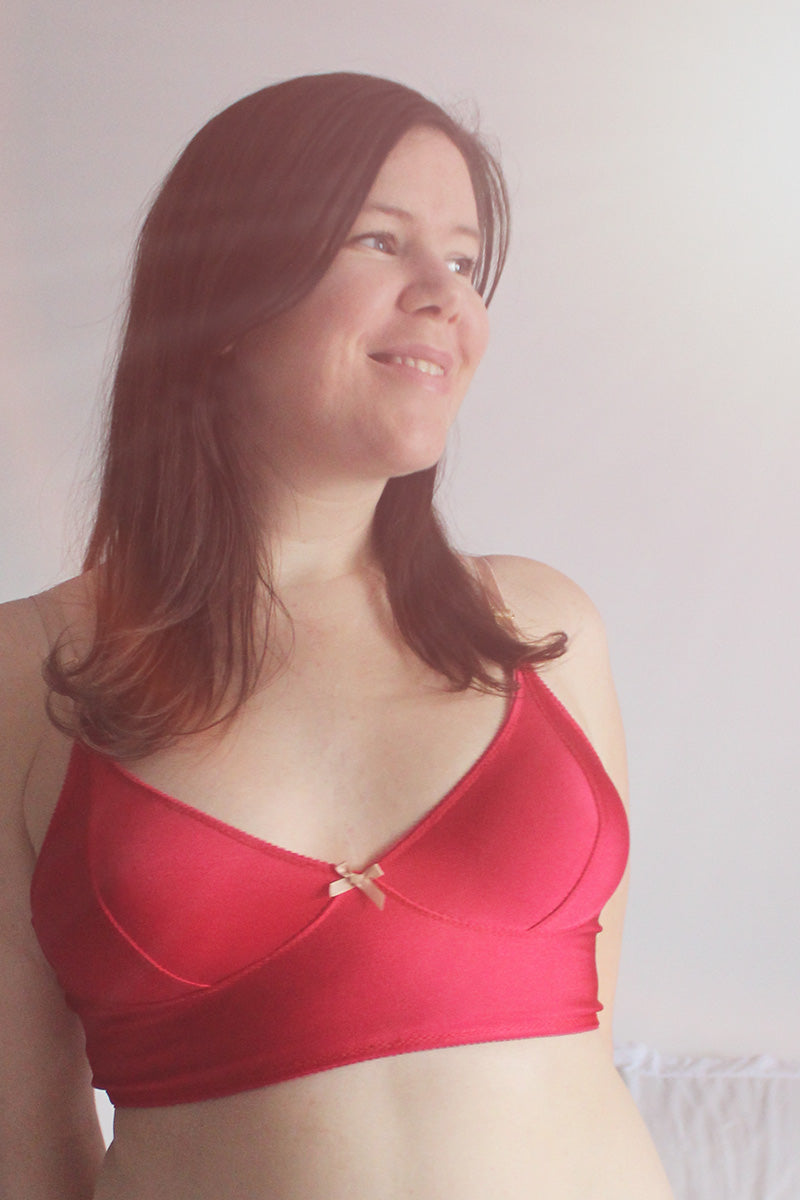 This pattern is the much-beloved Cloth Habit Watson Bra. It is a soft-cup bra, so it has no underwires. This is a great thing for comfort and works well for smaller cup sizes. I am a 36C, which is in the the middle range of the commercial bra scale but on the small size of the 'welcome to the real world of breasts' scale. The lack of underwires certainly makes for a very comfortable bra, and I find the support is enough despite not having the extra push the wires provide.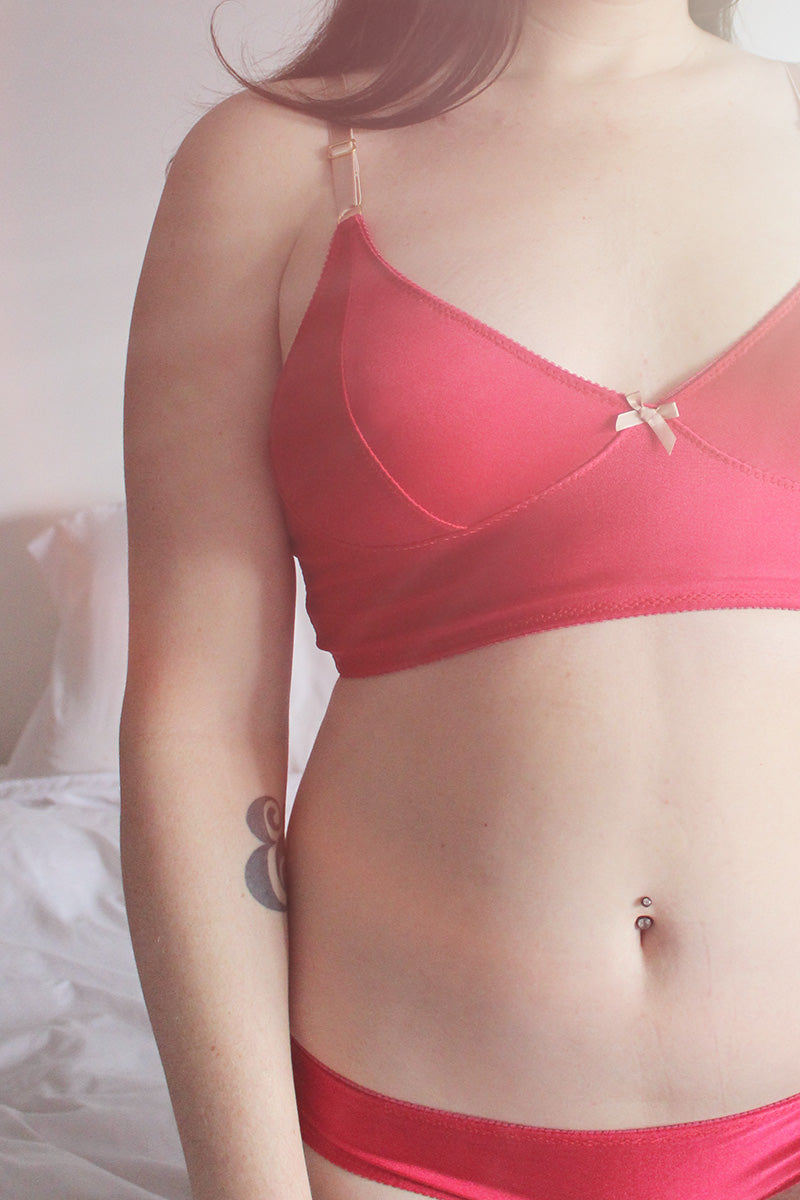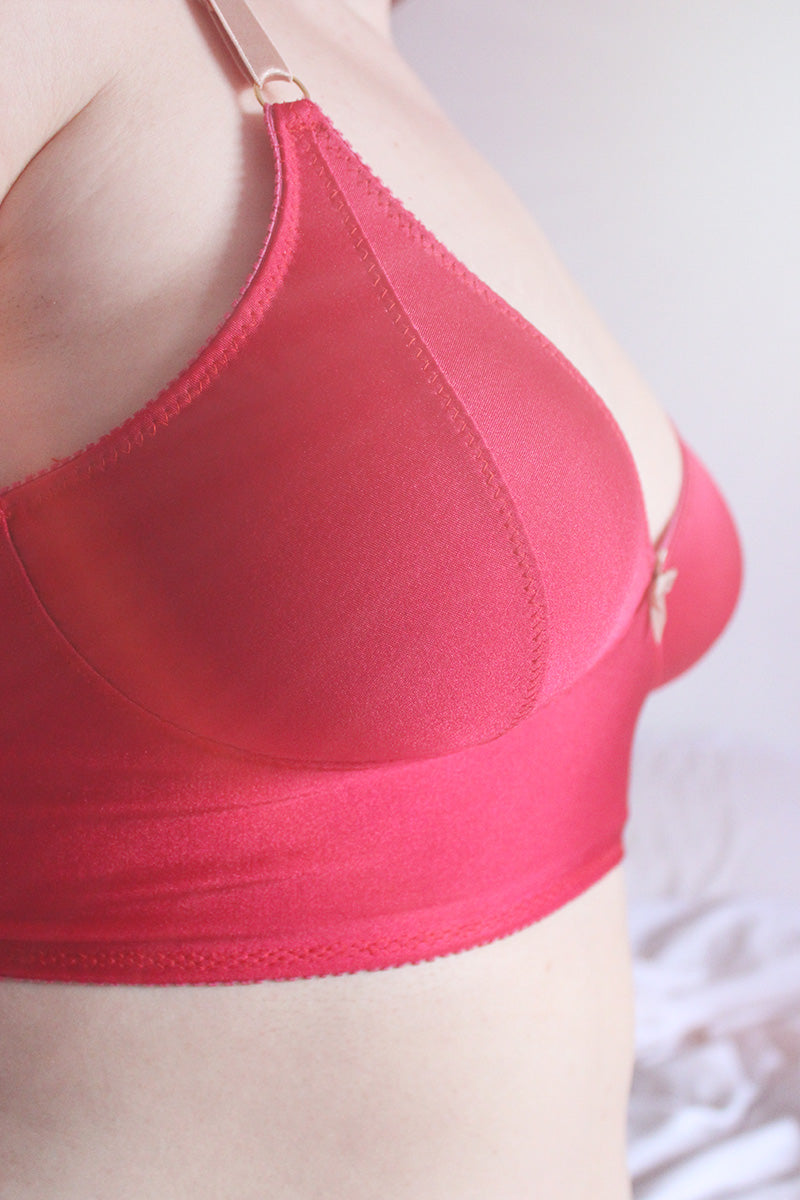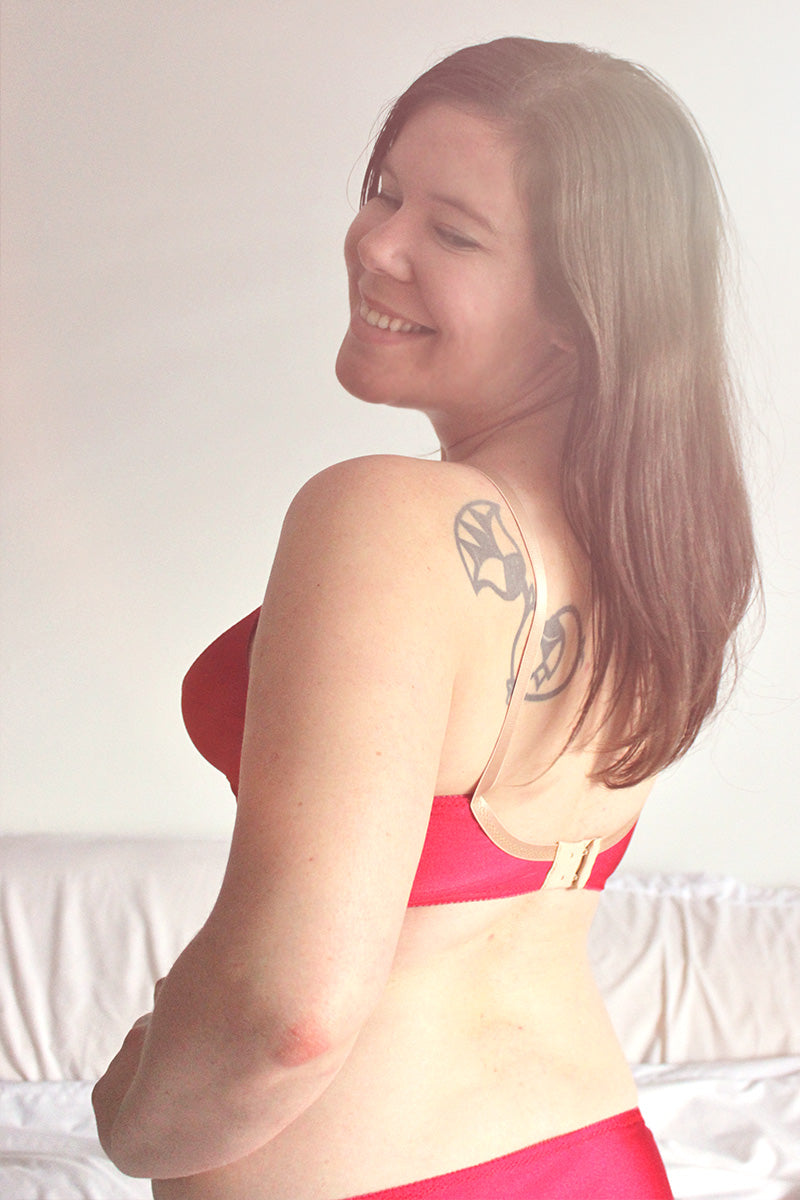 The main thing that I struggle with when bra shopping is finding bras with a longer cradle so that the sides don't dig in too much, and cups that are spaced the right distance apart. For lack of a better description, my breasts are wide set. I have a broad chest with space in between and little cleavage to speak of. The soft cup is more friendly for this because the breasts can fall where they fall and are not constrained by wires. The Watson fits well as-is and I did not make any adjustments.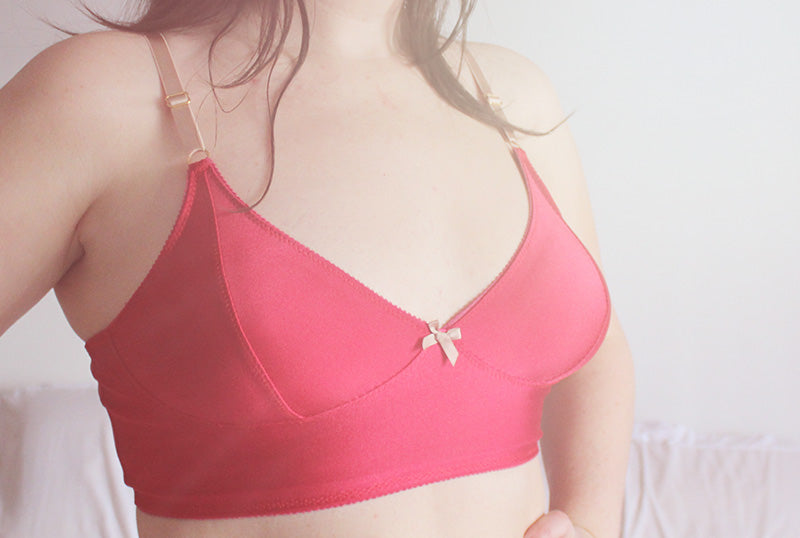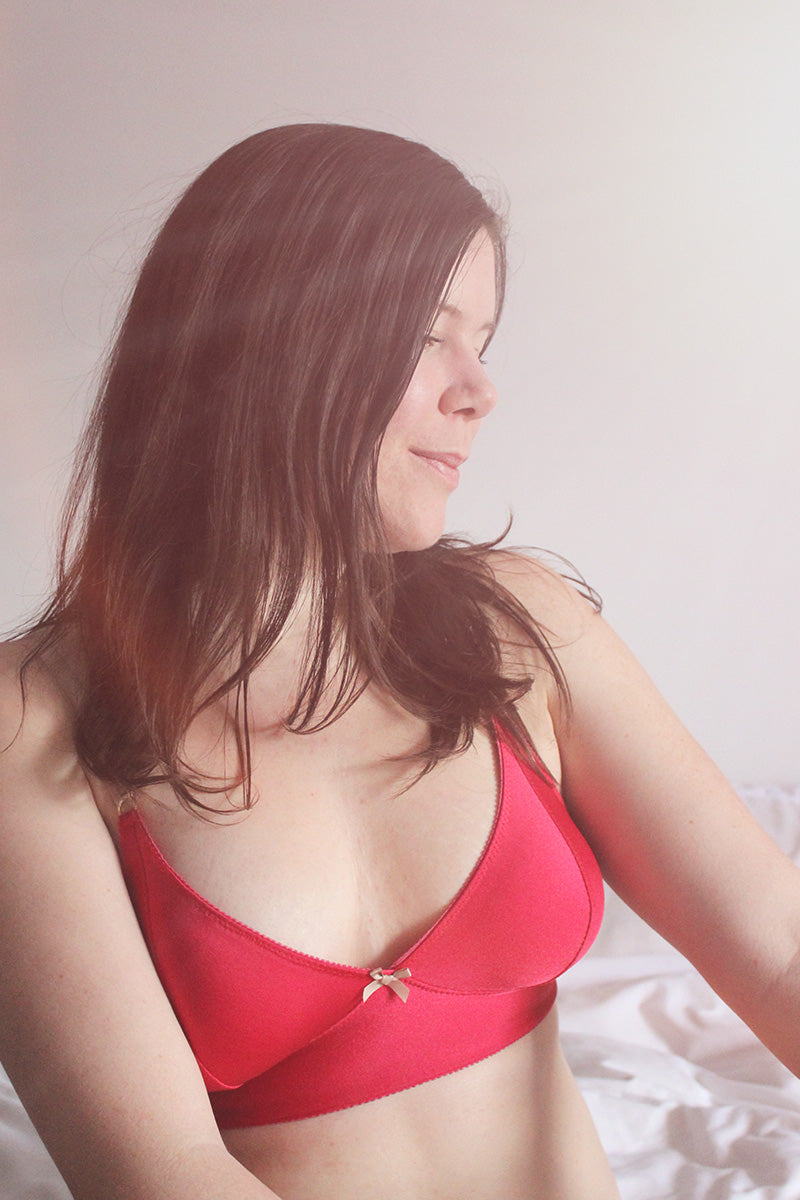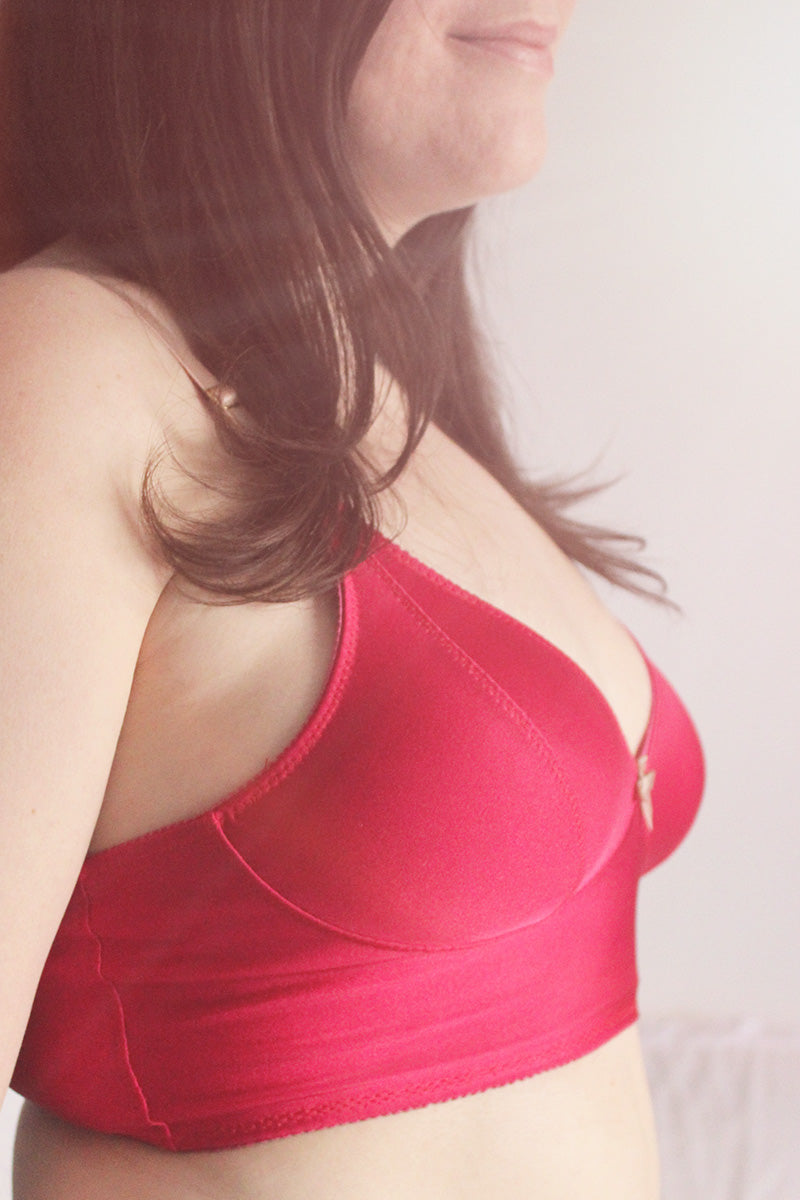 The supplies I used are from Blackbird Fabrics. It is made from 4-way stretch lycra and the cradle and band are both lined with nude powermesh. The edges are finished with plush elastic and the straps are satin bra strapping.  I ordered a 2 hook closure kit but decided I wanted the 3-hook wide band, so I just made the scoop a bit deeper in the back to meet the 2-hook closure. I used a zig-zag stitch to construct the whole thing, except for the bottom elastic topstitching where I used a stitch similar to #28 on this chart – I have no idea what it is called.  It stretches really well and I prefer it to the 3-step zig-zag that is recommended.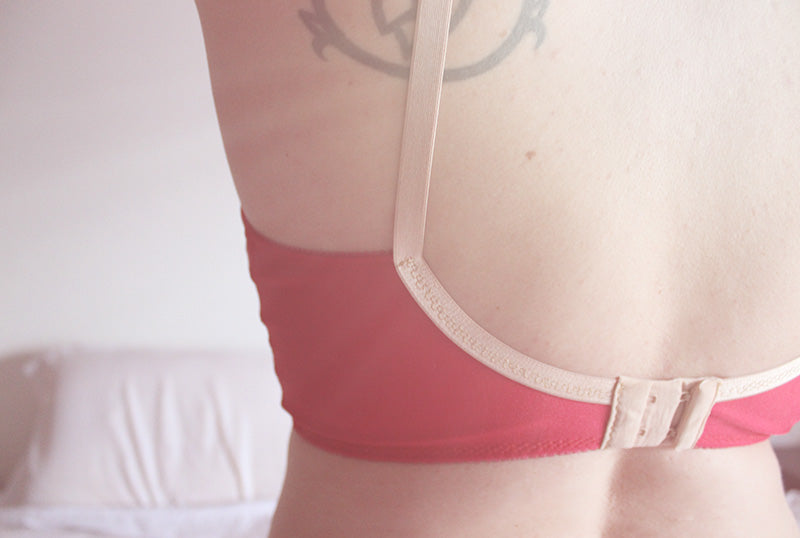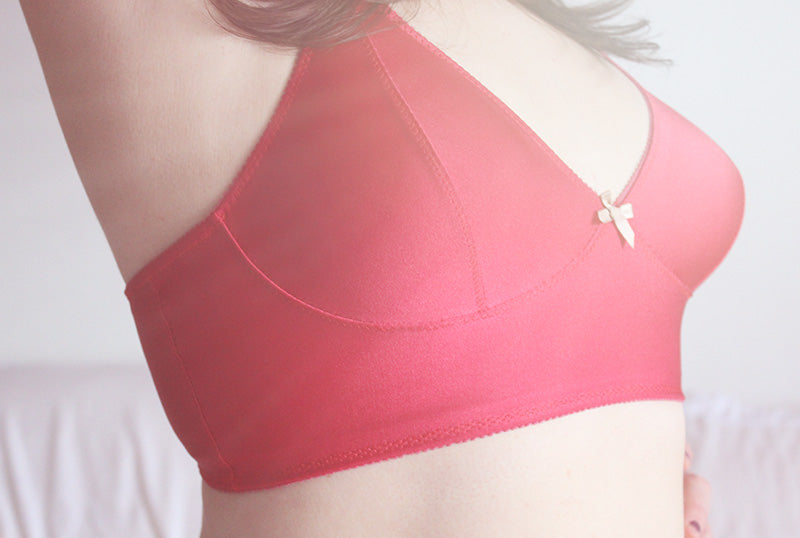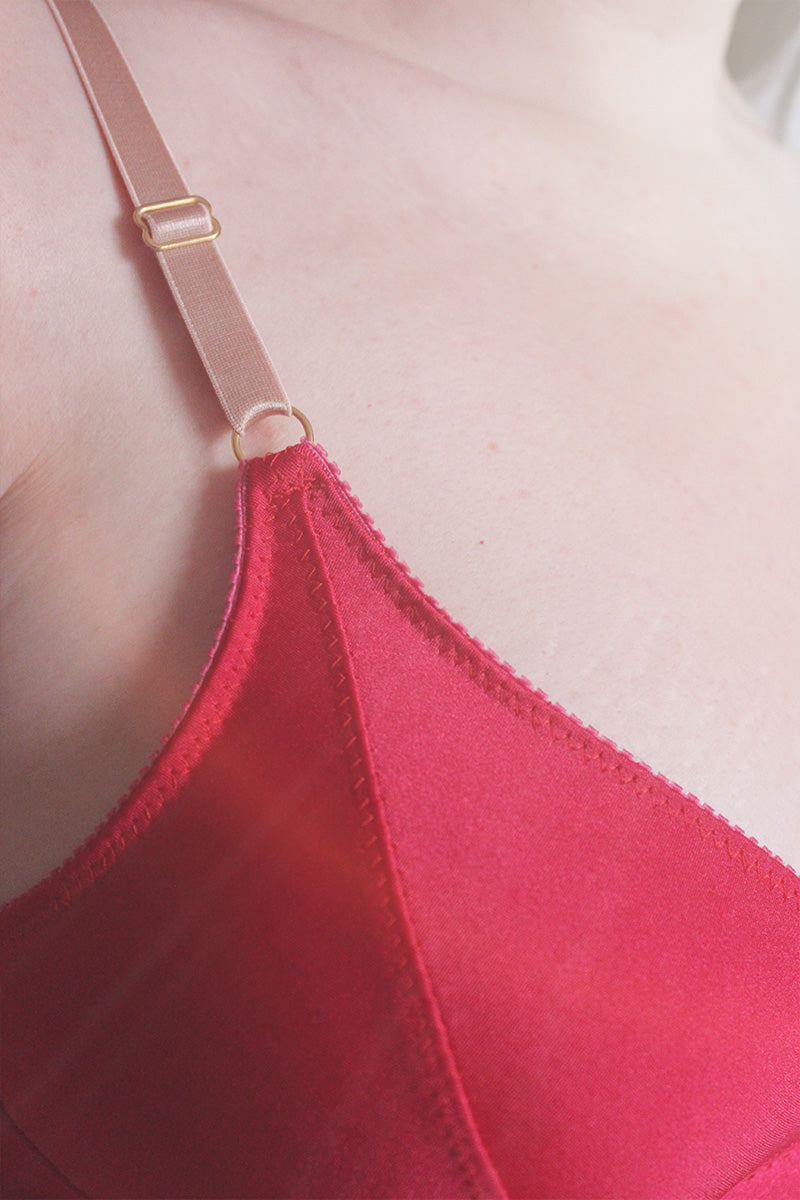 If you are new to sewing and bra making is something you are hoping to do one day but are not sure you will get there, you can totally do it! You only need a sewing machine with zig-zag abilities and bra supplies.  The Watson is a great place to start and you can buy a bra kit from Tailor Made Shop or Blackbird Fabrics. I was lucky enough to learn bra-making from Amy Chapman herself last year at Camp Workroom Social, and you can take that class this year, too! She also has a full sew-along on her blog and she just released an underwire bra pattern, the Harriet Bra.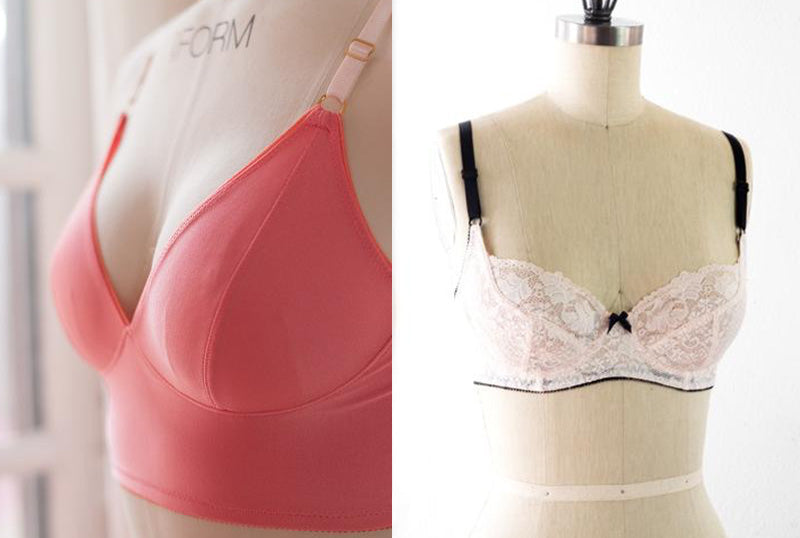 For these photos I really wanted that 'hazy Sunday morning sun streaming through my window and casting soft light on my body" look, but my 2nd story city apartment window on a snow day was not delivering. We shot the pics and I thought they looked nice, but I really wanted that romantic glow. I decided to use my photoshop skills to get the look I wanted with a simple lens flare. Adding this to the shot in the upper right corner quickly achieved very close to what I had envisioned. Check out the before and after below!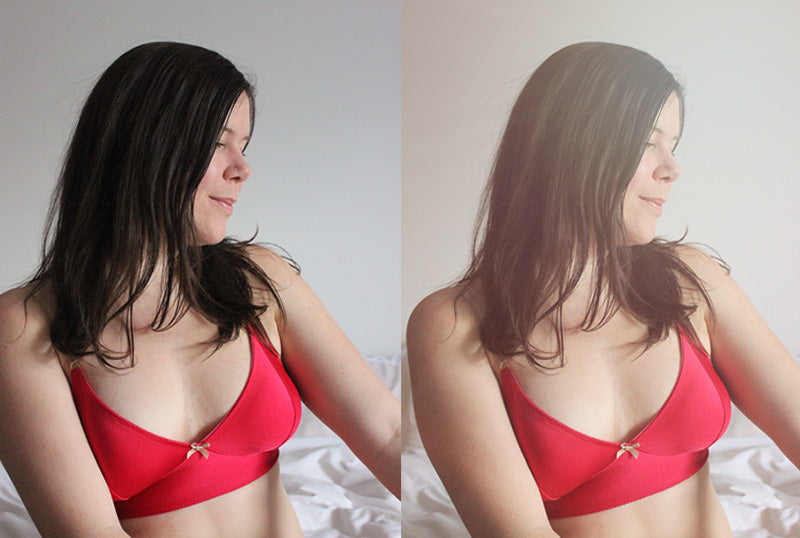 I hope you enjoyed this post and that my bra pics have not scared you away. How do you feel about posting underwear sewing online? I'd love to hear your thoughts!
---