How could I resist making this season's most popular indie pattern, the Sew House Seven Toaster Sweater!? It has been regularly popping up on my Instagram feed and blogroll and I am loving every version I see. It was also included in the #SewMyStyle project as the perfect cozy layer for cooler months. I saw Christine Haynes' versions in person at Camp Workroom Social last year and was immediately smitten, as if the gorgeous model pics weren't enough to sway me. This style was all the rage in RTW this year and I am so into this comfy look.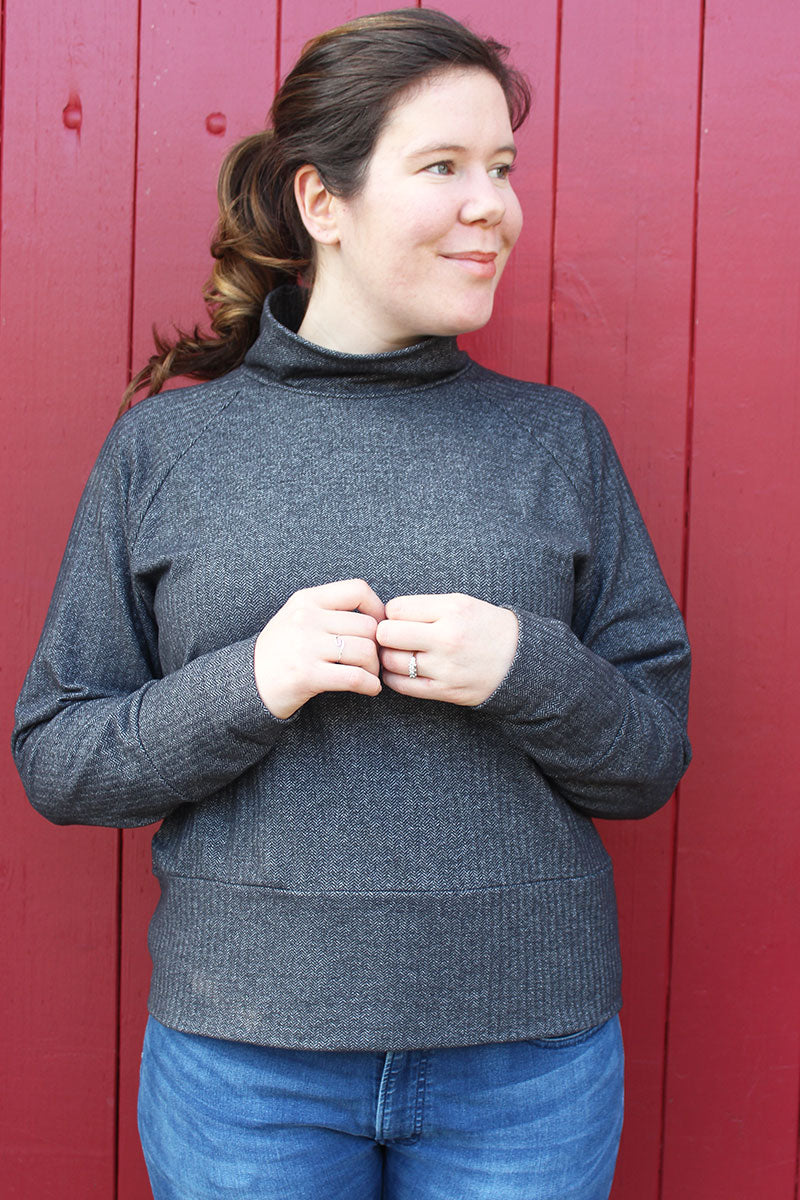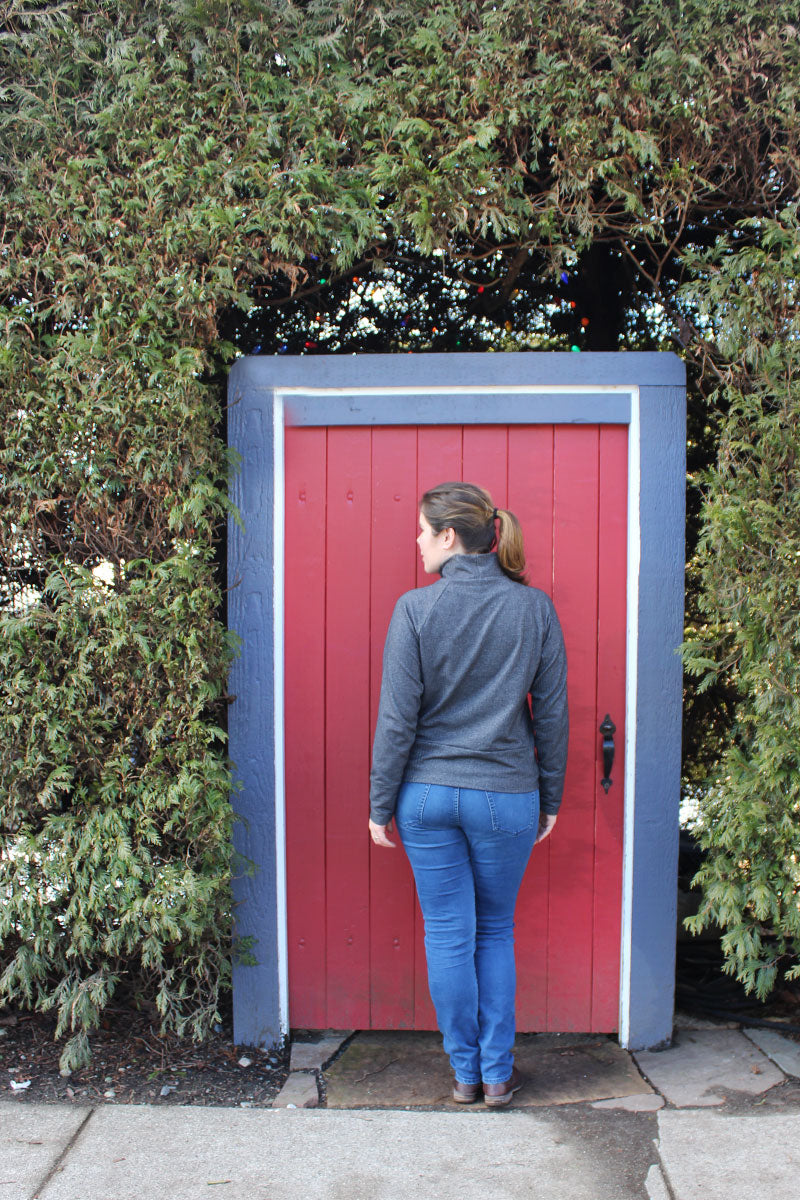 I like both styles but decided to start with view #1 because I have my doubts about the funnel neck for me. I tend to be irritated by things too close to my neck. The collar on V1 is very loose and actually provides the perfect amount of warmth and protection from the elements without the itchy, choking feeling turtlenecks can sometimes have.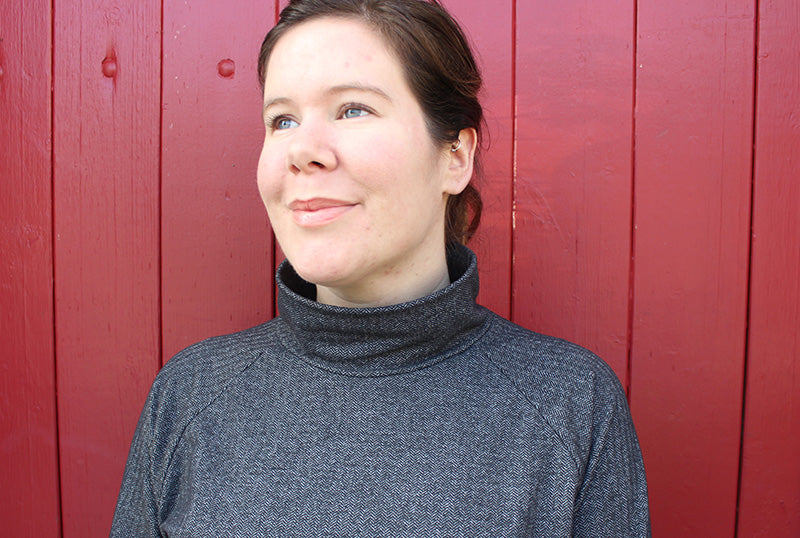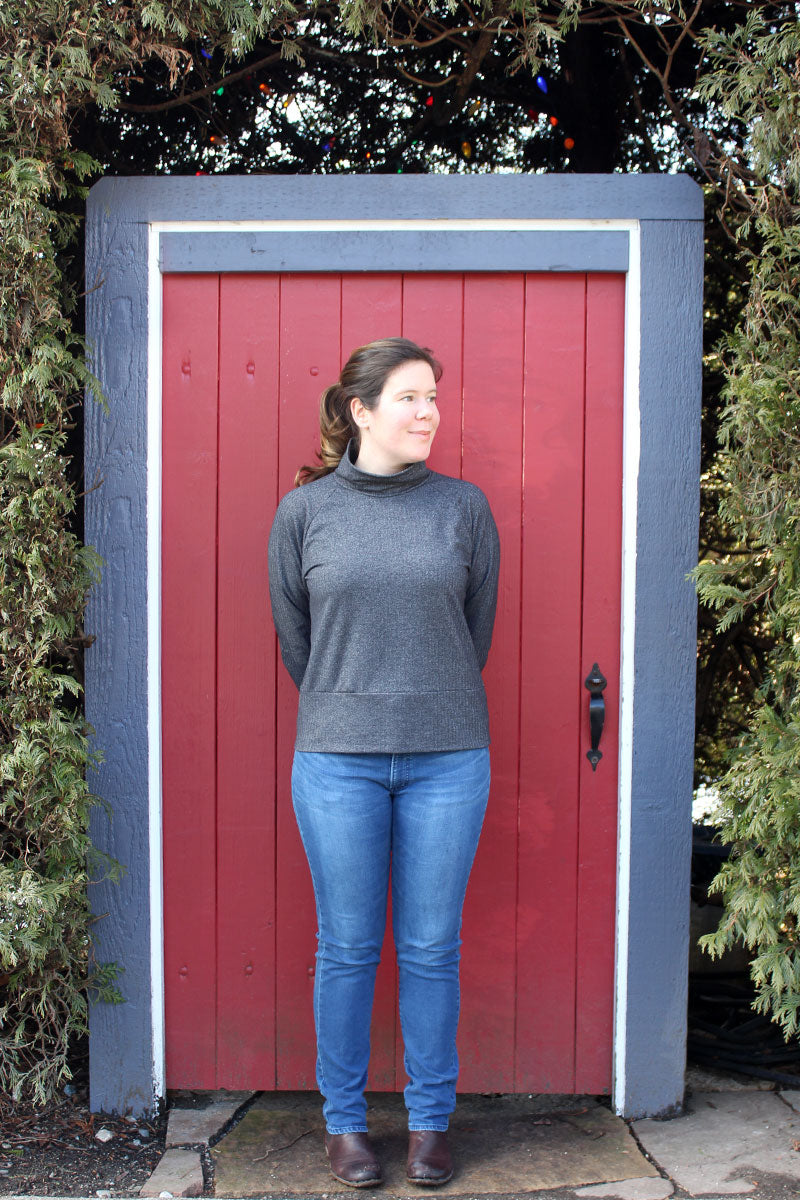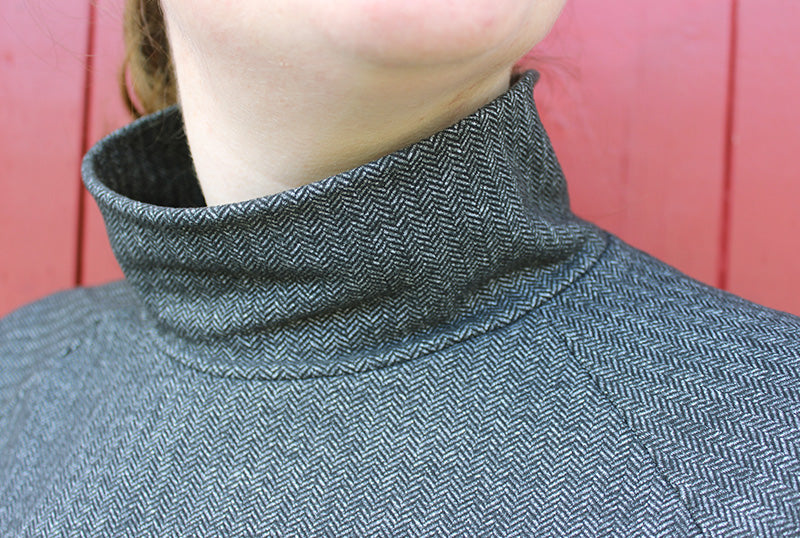 I used a medium weight herringbone knit available from Blackbird Fabrics. It is seriously velvety soft on the wrong side, like a light fleece. The outside is very lightly textured with the herringbone pattern and it has a good amount of stretch for a pullover sweater. I opted not to do the topstitching on the raglan seams or the bottom band because I liked the way it looked as-is after sewing. As a result, this sweater took about 1 hour to make – seriously, so satisfying! I just serged it up and voila – new favourite make!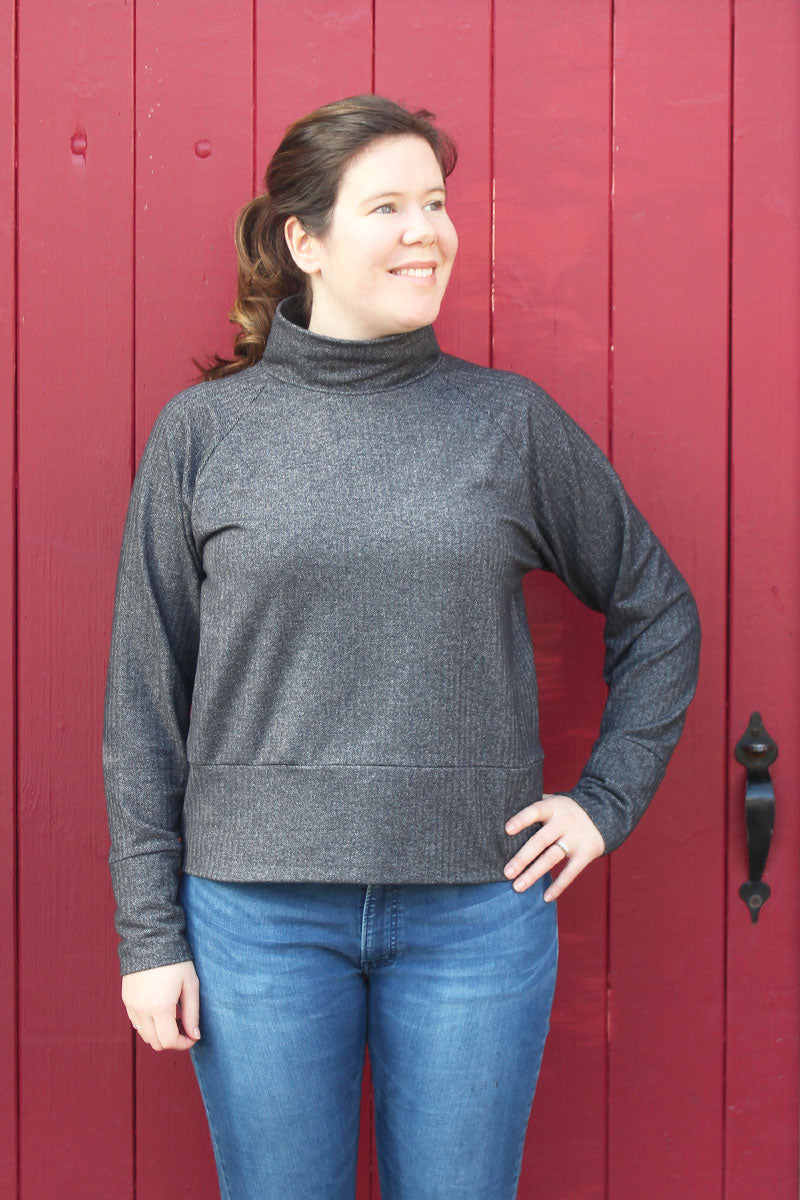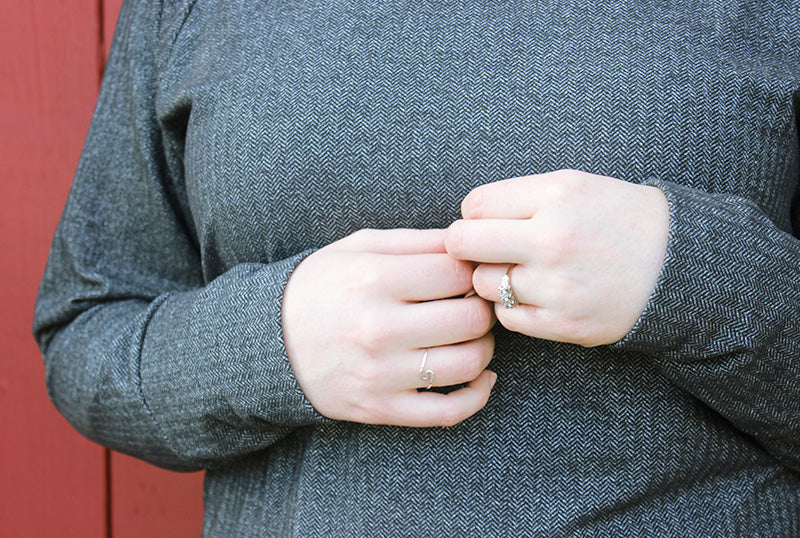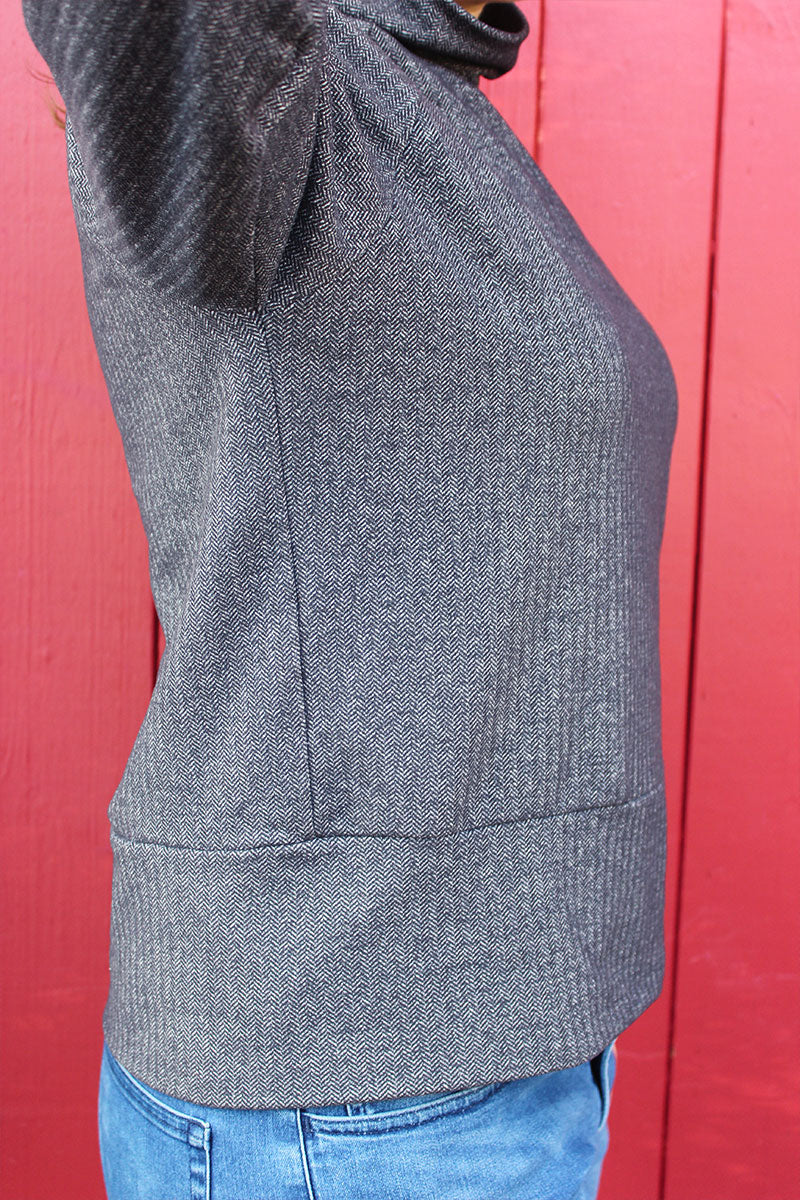 In addition to the different neck designs, each Toaster Sweater view has a different hem. This one has a wide band that matches the tapered wide cuffs. I like this look but I would definitely love to try the split hem of view 2 next time.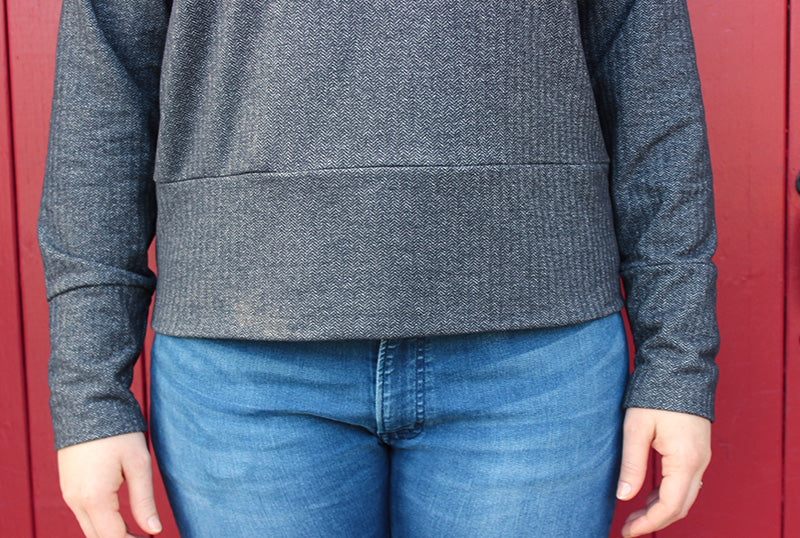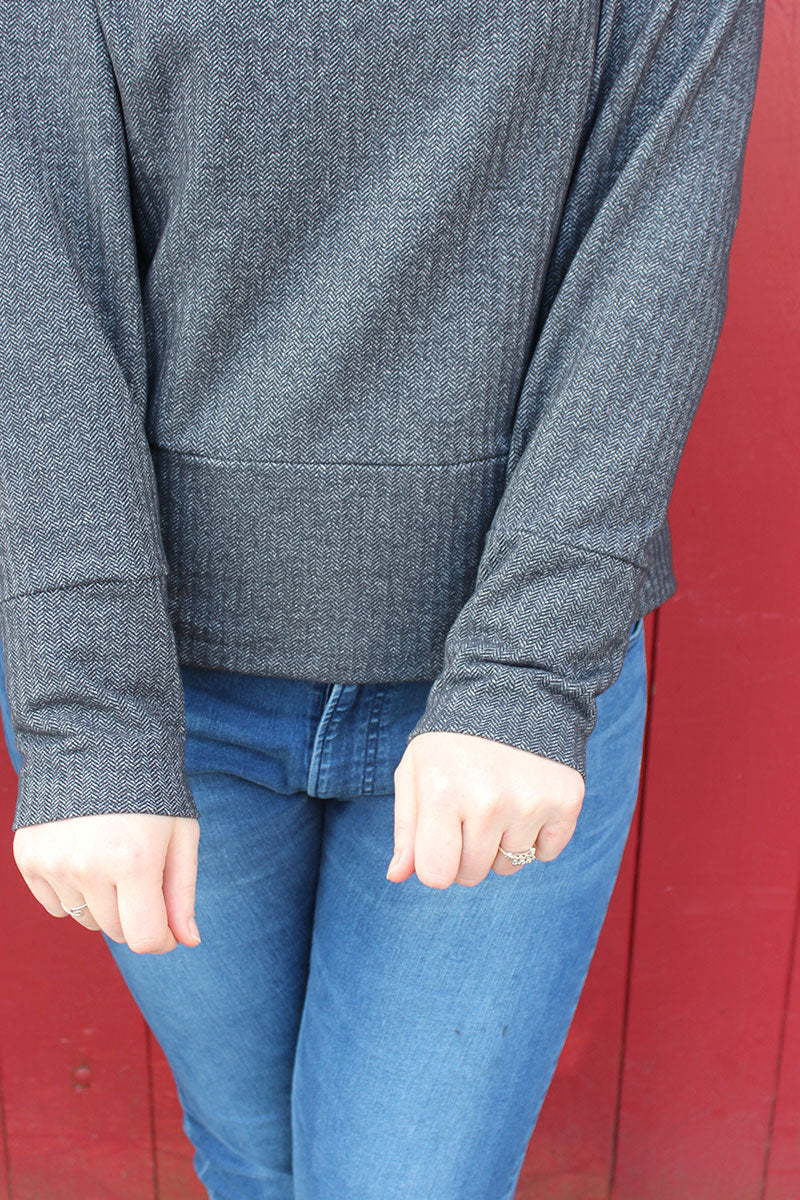 I did not make any adjustments to the pattern but could do a FBA in future. I can see the drag lines in the pictures, but it feels very comfortable. Sometimes with oversized sweaters, it can be hard to decide if adjustments are needed. What do you guys think?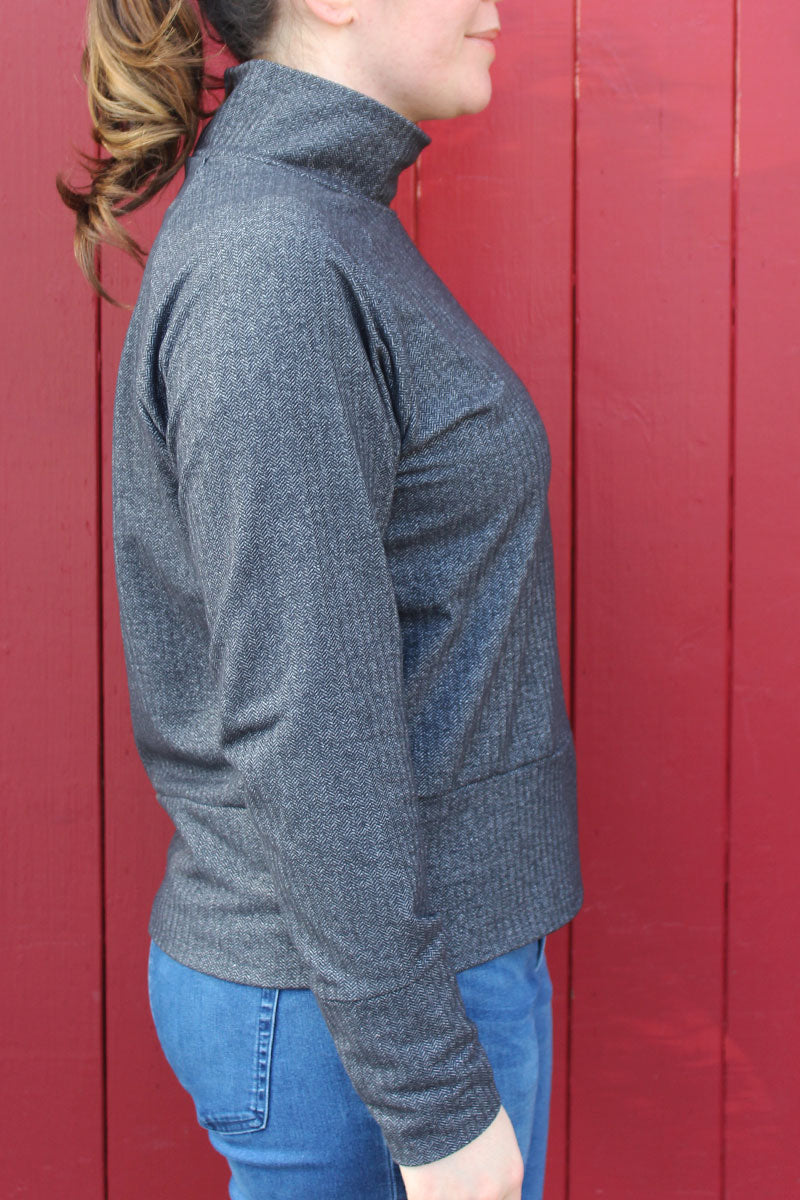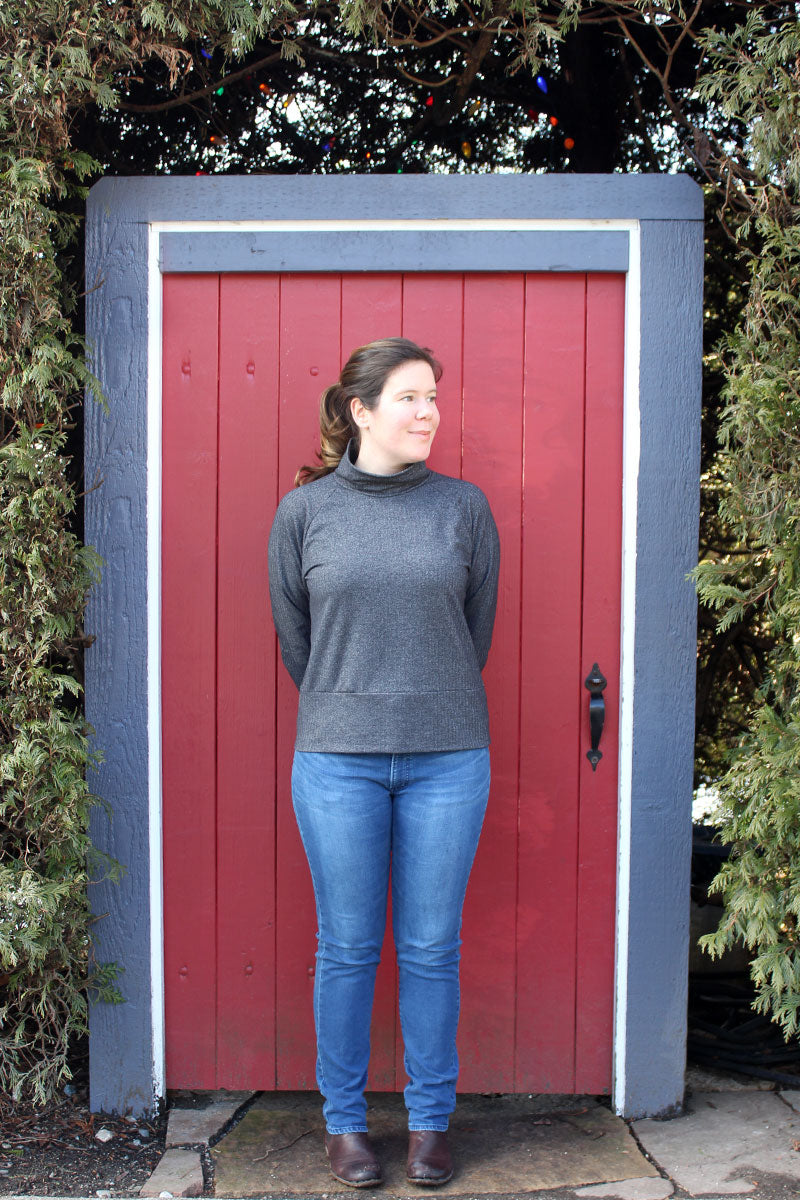 I have been wearing this sweater A LOT. It is definitely my new go-to on cold mornings when I just want to stay in bed. The Toaster Sweater is the next best thing! Have you tried it yet? Which neckline do you prefer?
PS: I had my hair highlighted BUT between these pics and this post I decided It was too blonde, so I went back and had it toned way down, so it will be different again next week! Stay tuned 😉
---