I'm taking a break from the Blackwood Cardigan posts today! As much as I love making patterns and supporting fellow sewists as they tackle my designs, I also LOVE making other indie patterns and want to continue to share those makes, too. The blog will be busy with Blackwood sewalong posts in the next couple of weeks and I have lots of great tutorials planned. For those of you who aren't interested in the Blackwood, that's OK! The tutorials will be useful for other patterns and I will continue my weekly indie sewing posts and round-ups, too.
That said, today is the LAST DAY for the Blackwood Cardigan sale! Grab your copy today for 20% off and join in the sew-along fun starting next week!
---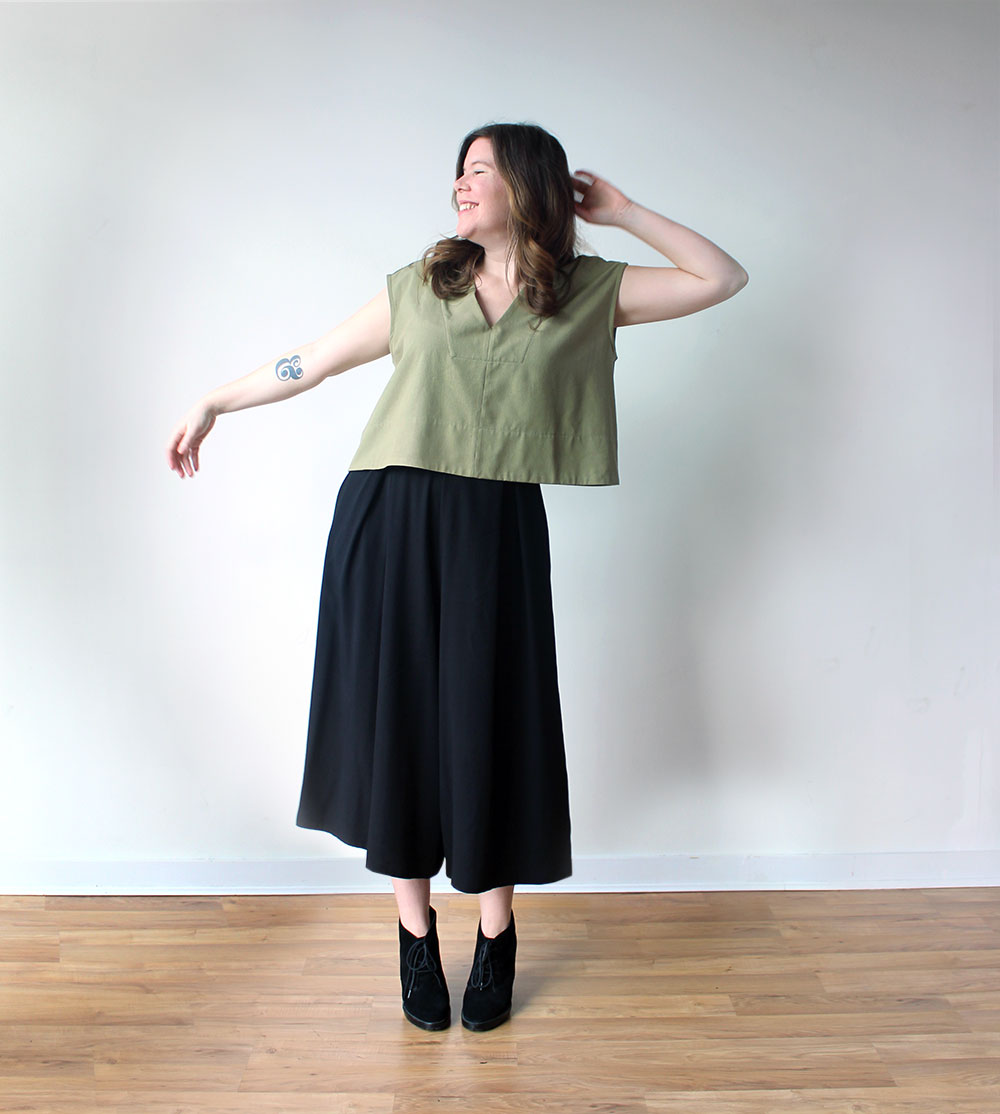 My partner and I rented a studio space to take some nice photos of the Blackwood, and I had a chance to shoot some other things, too! Included in that was my latest indie make, the Tessuti Leni top. I instantly fell in love with this design because of the boxy, modern shape and the interesting yoke. I love cropped tops paired with high-waisted bottoms, and the Winslow Culottes are particularly ideal for this look. These ones are made from black tencel twill and are a great wardrobe basic.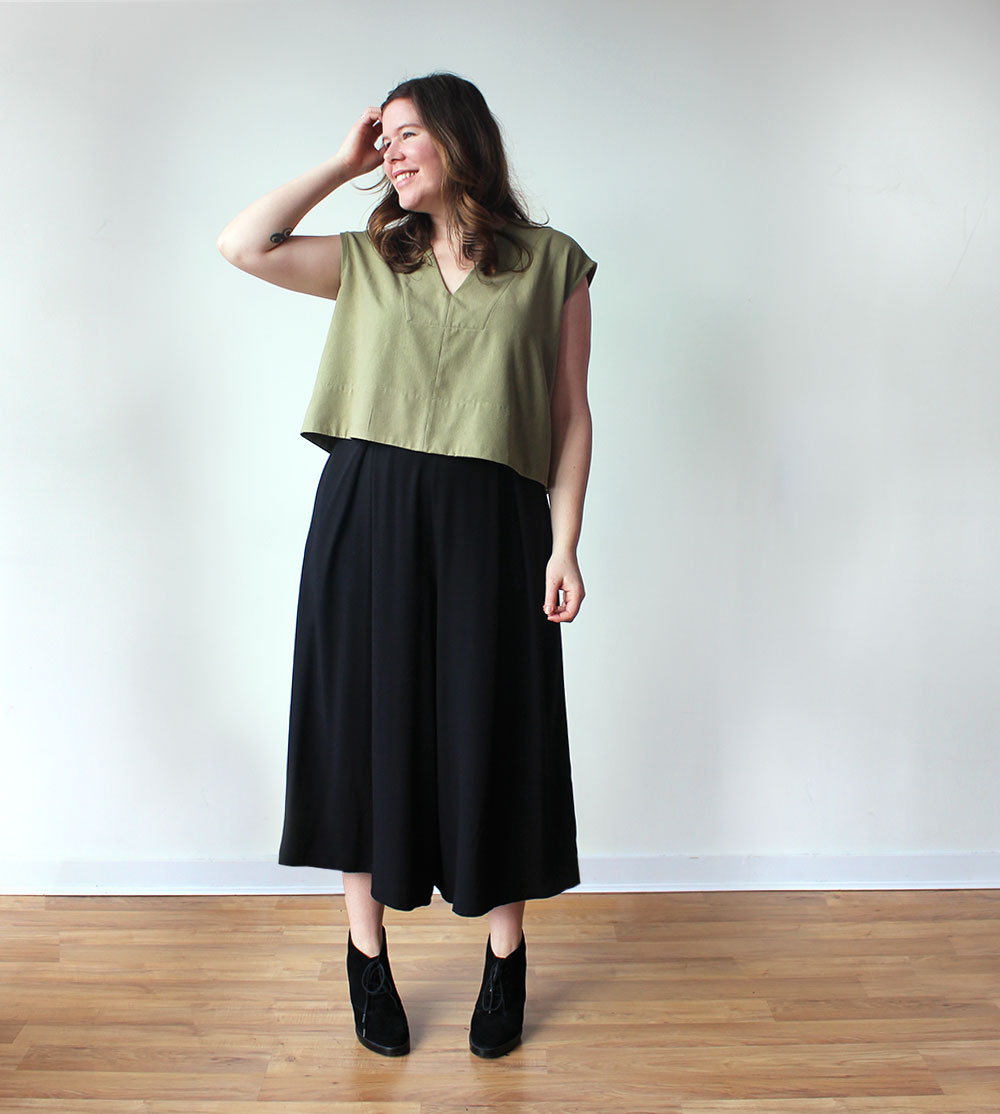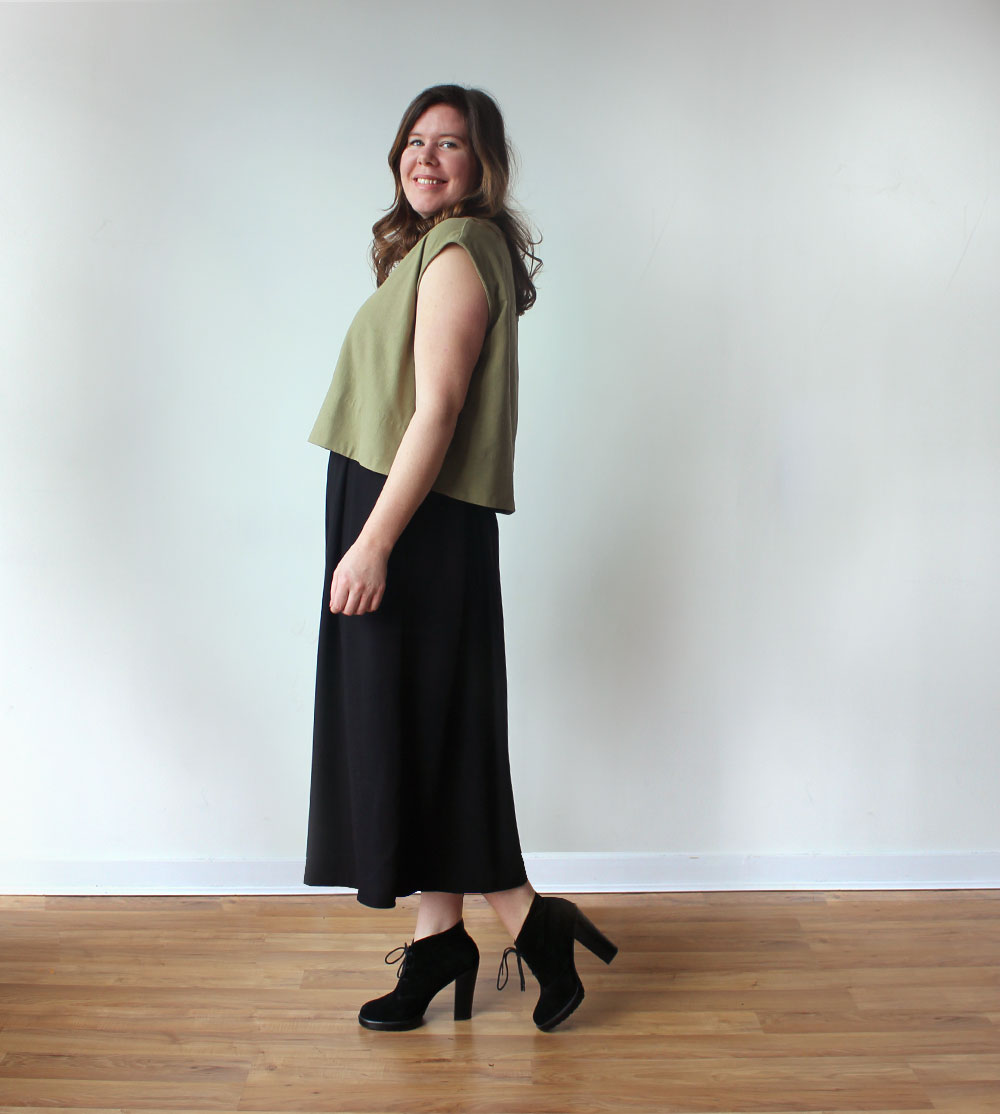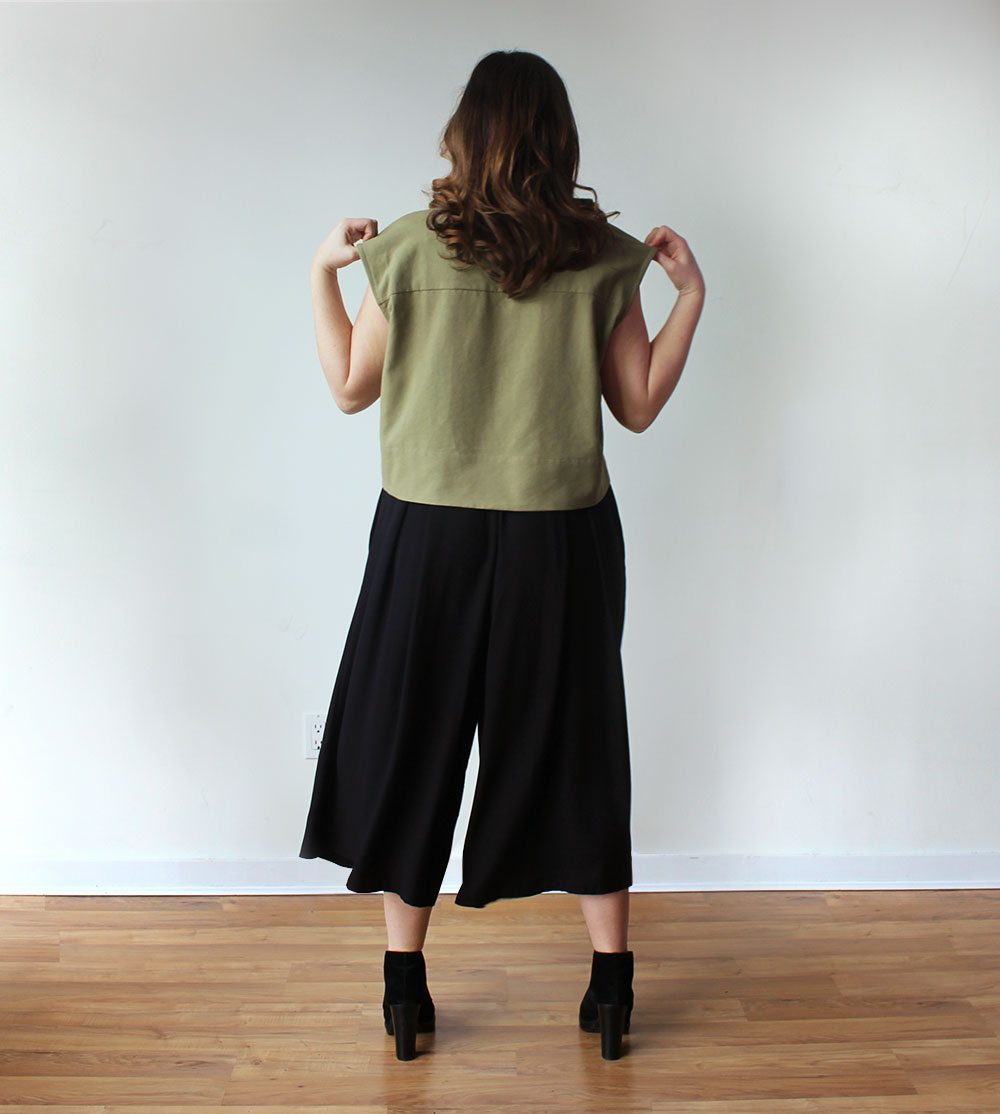 I made my Leni from a piece of thick, natural cotton from an Our Social Fabric sale. It has the perfect amount of drape for this pattern. It is soft rather than crisp, but has enough body to show off the style lines.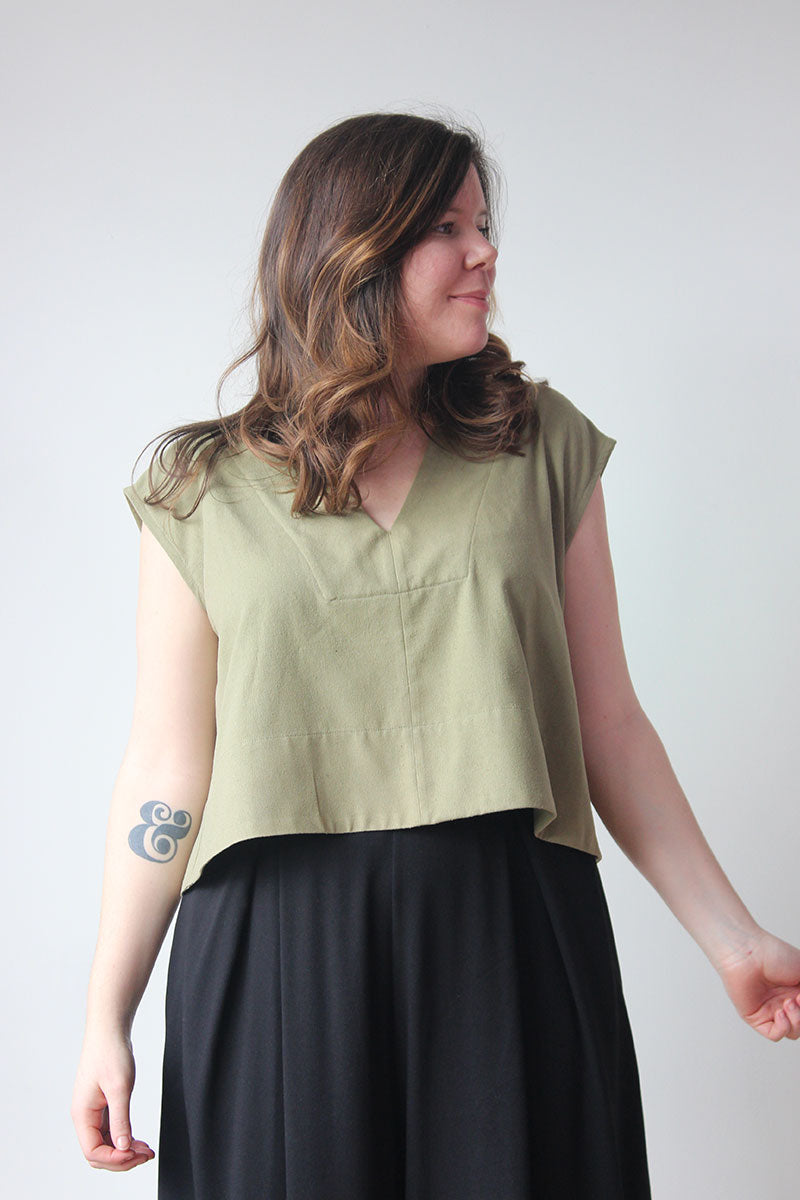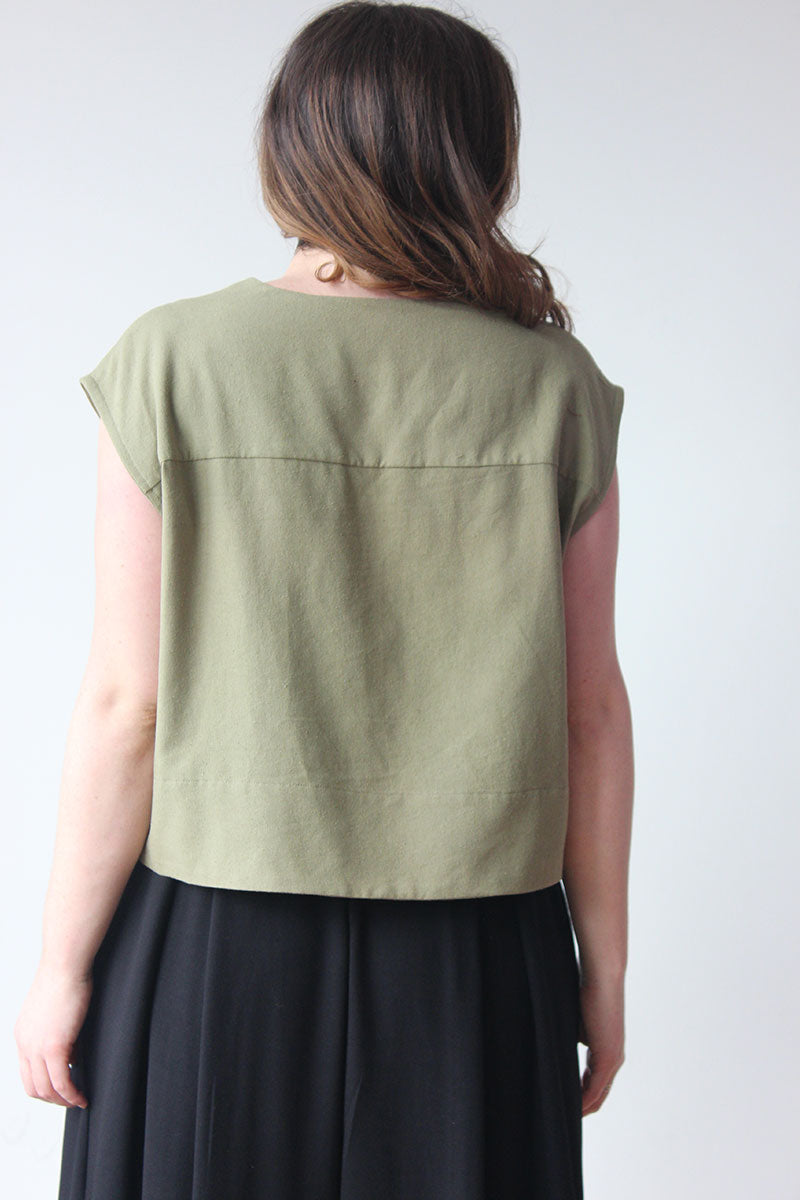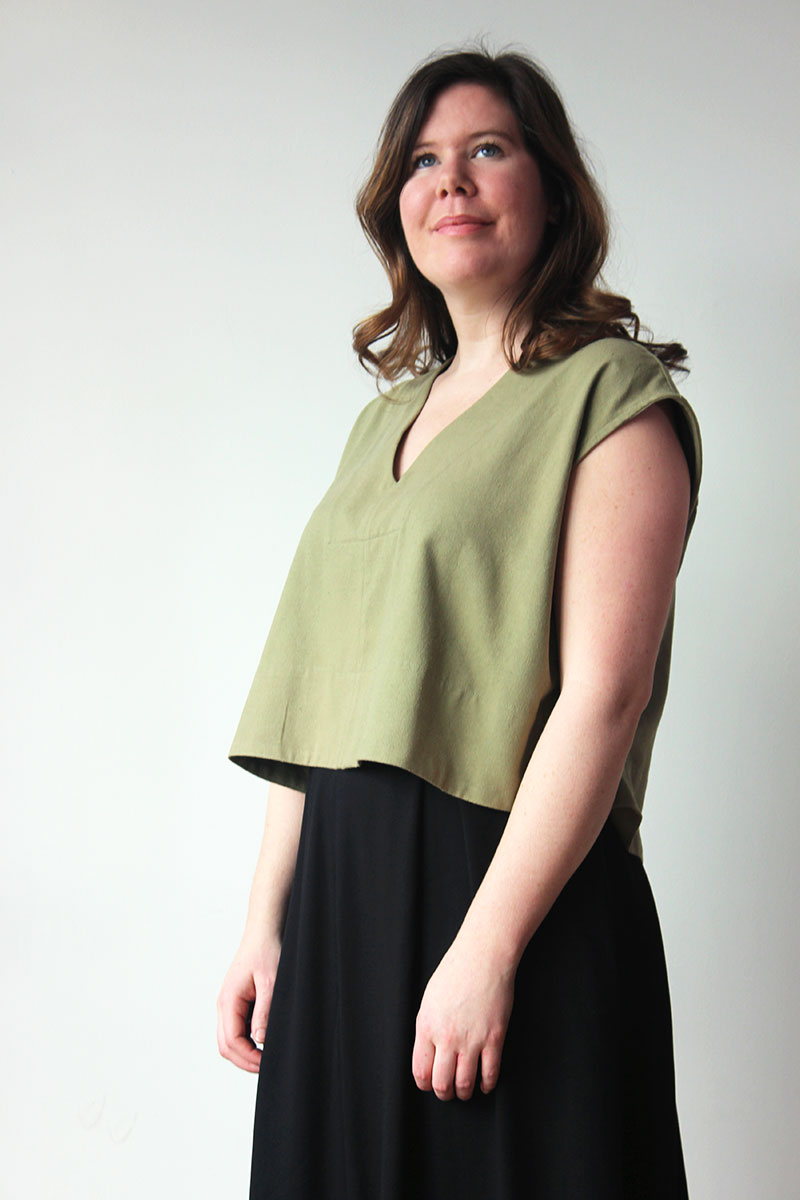 I made a muslin to check the fit of the Leni and ended up making three adjustments:
Lowered the front 'V' by 1"

Lowered the back neck scoop by 1"

Took some height off the shoulder, because it was sticking up a bit on me.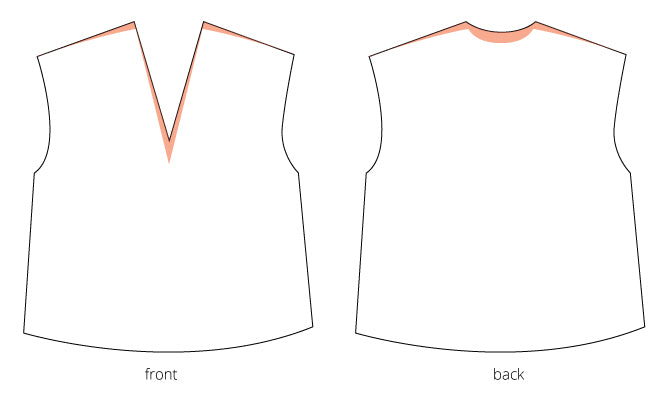 The one thing I am not 100% sure about is the yoke. It is pretty, but I'm not sure I like it. I'd like to try the top again with a different finish on the V-neck, or a scoop neck alternative. It would be easy to adjust for a different neckline, and the front could be cut on the fold to eliminate the center front seam.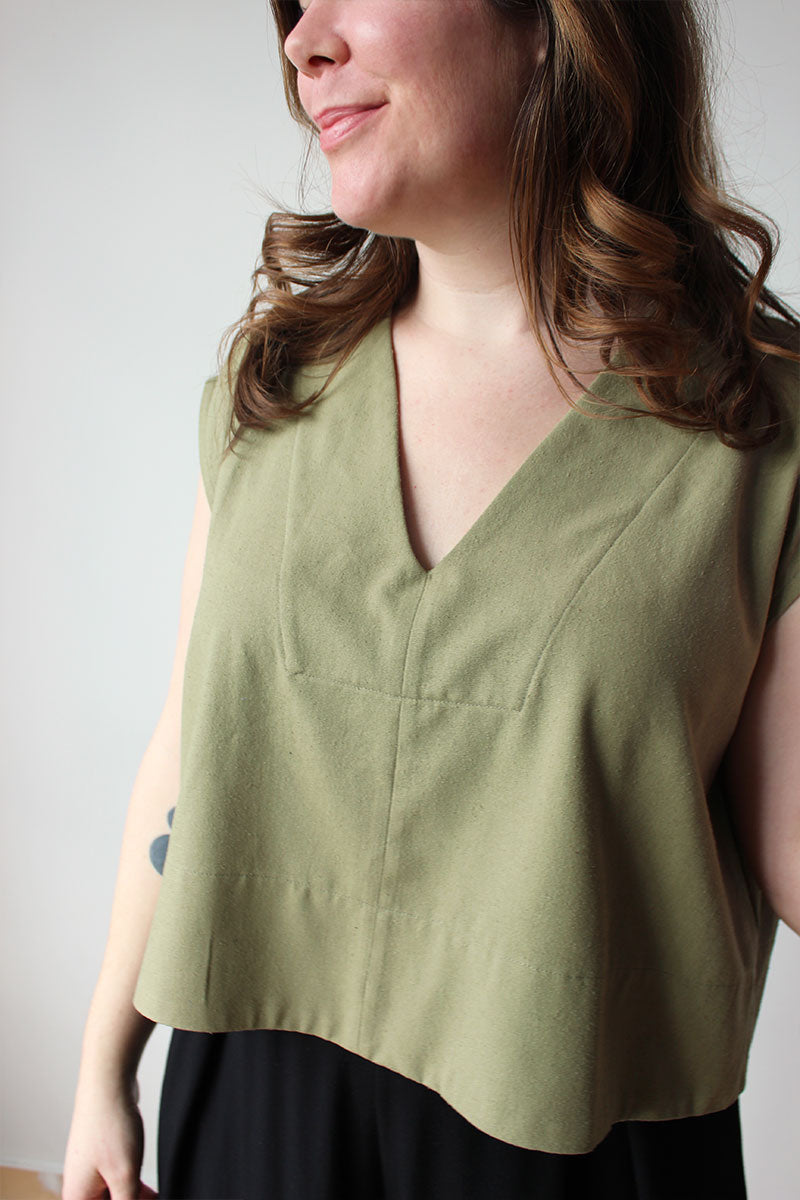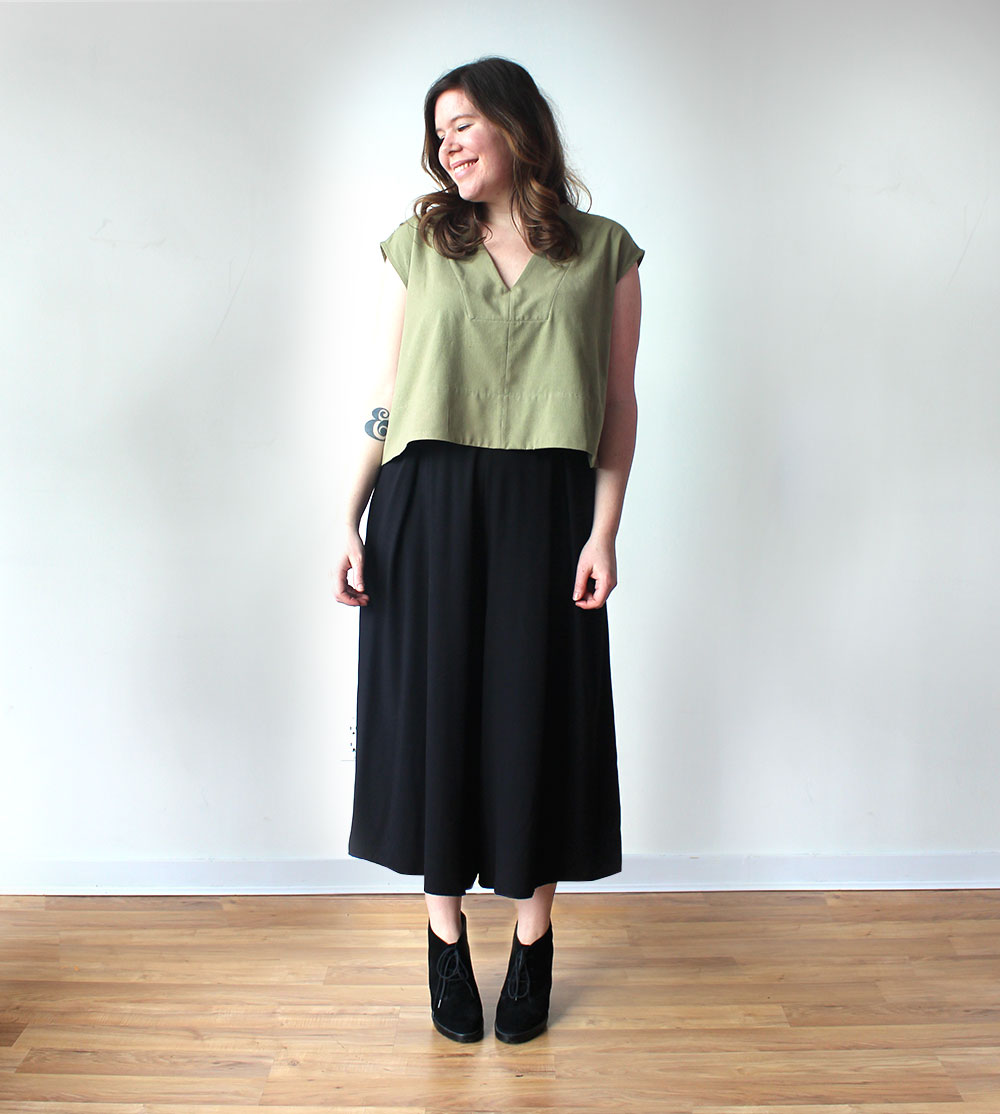 The top has a nice fit on the back thanks to the yoke. I also thought the method for getting a clean finish on the inside where the v-neck facing meets the yoke. The hem is finished with a facing as well, giving the body even more structure.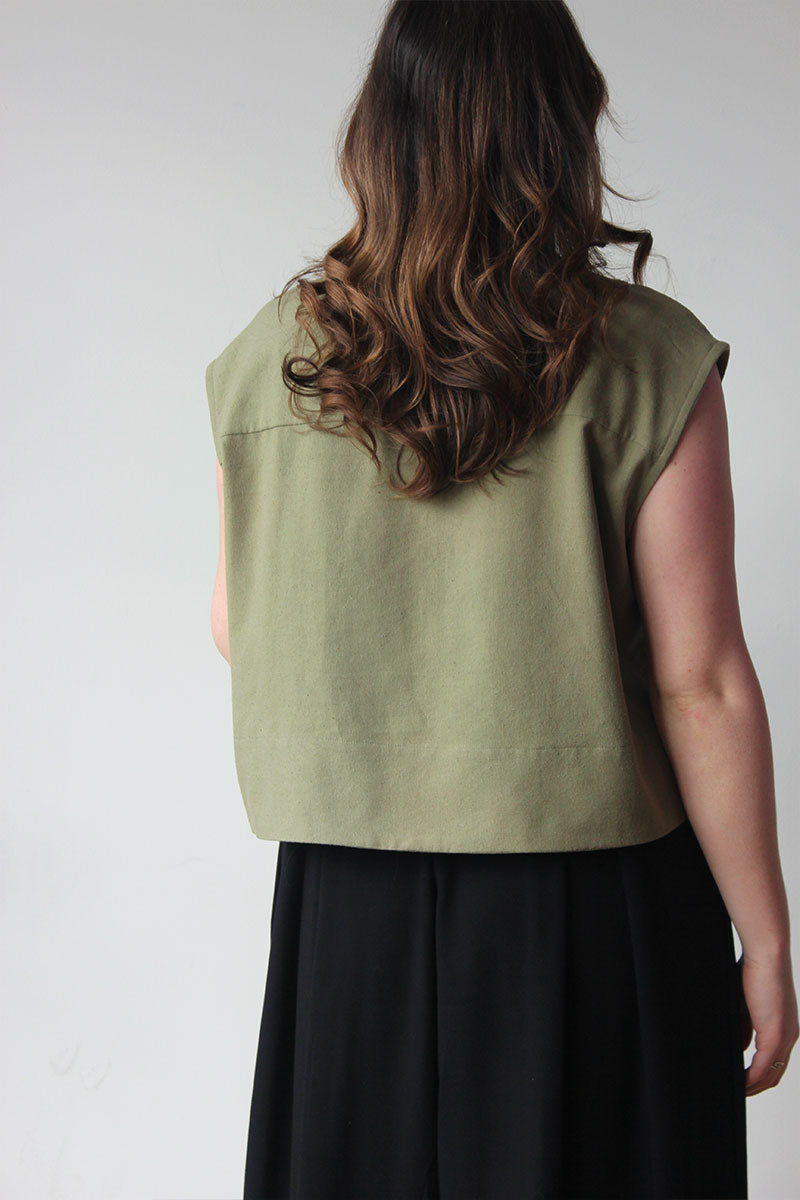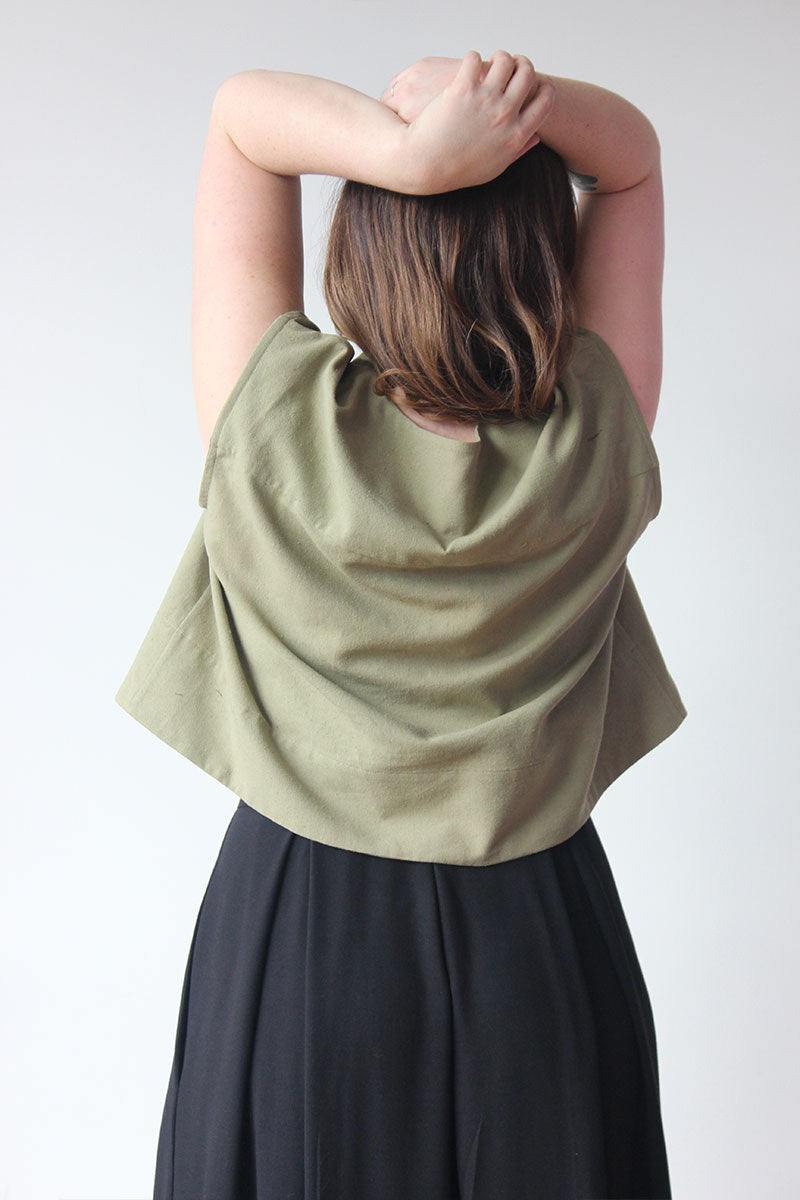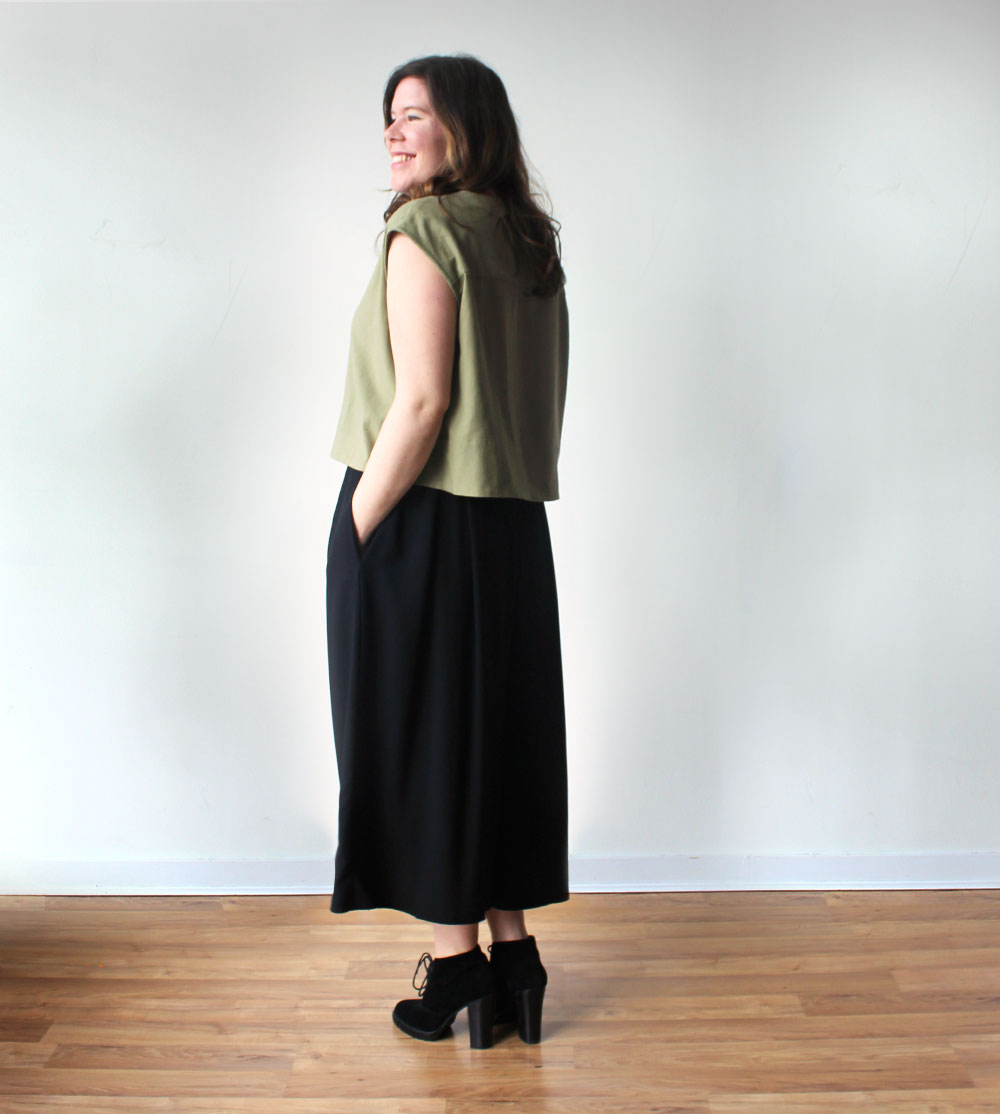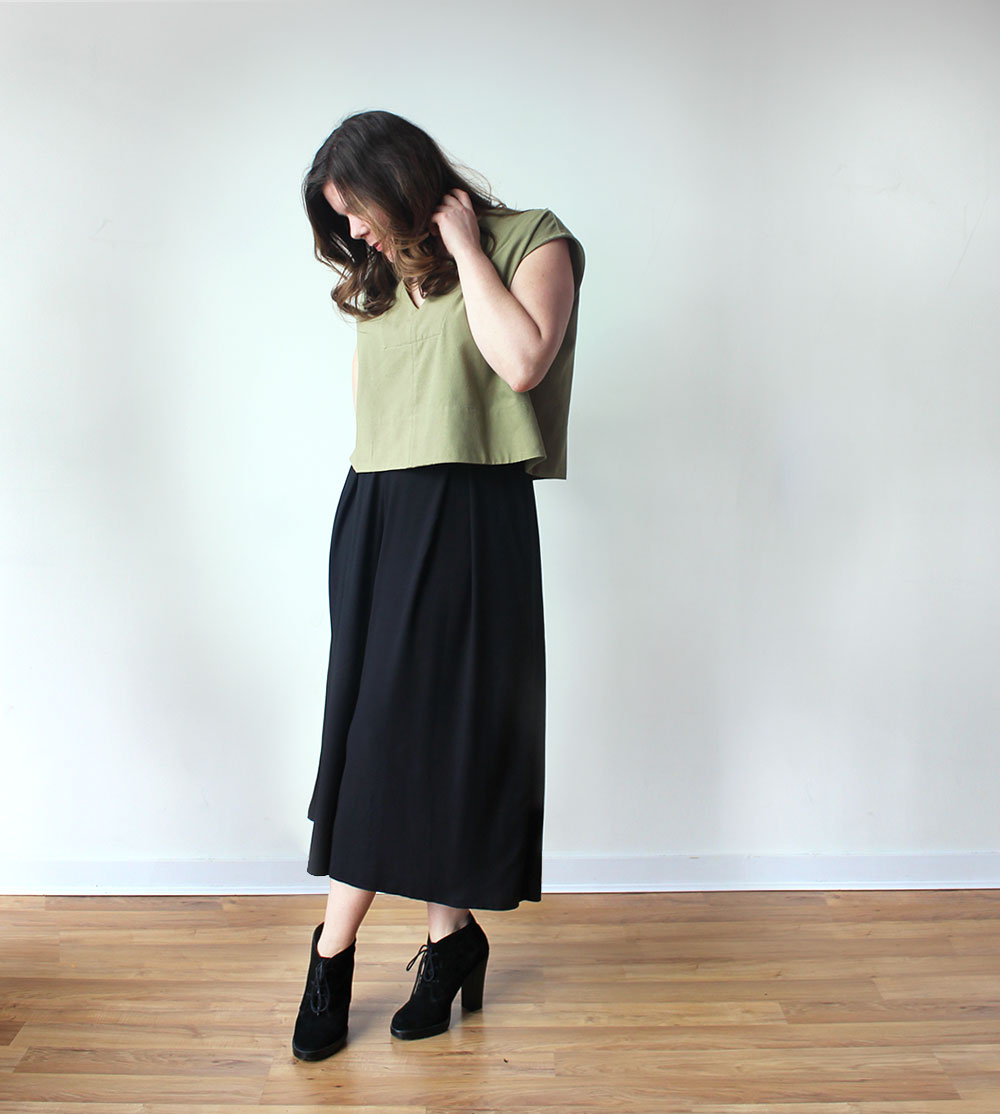 In short, I really like this top. I love the comfort level and the modern cut. What do you guys think of the oversized, box-top look? Love it? Hate it? Let me know! 
Reminder: Today is the LAST DAY for the Blackwood Cardigan 20% sale!