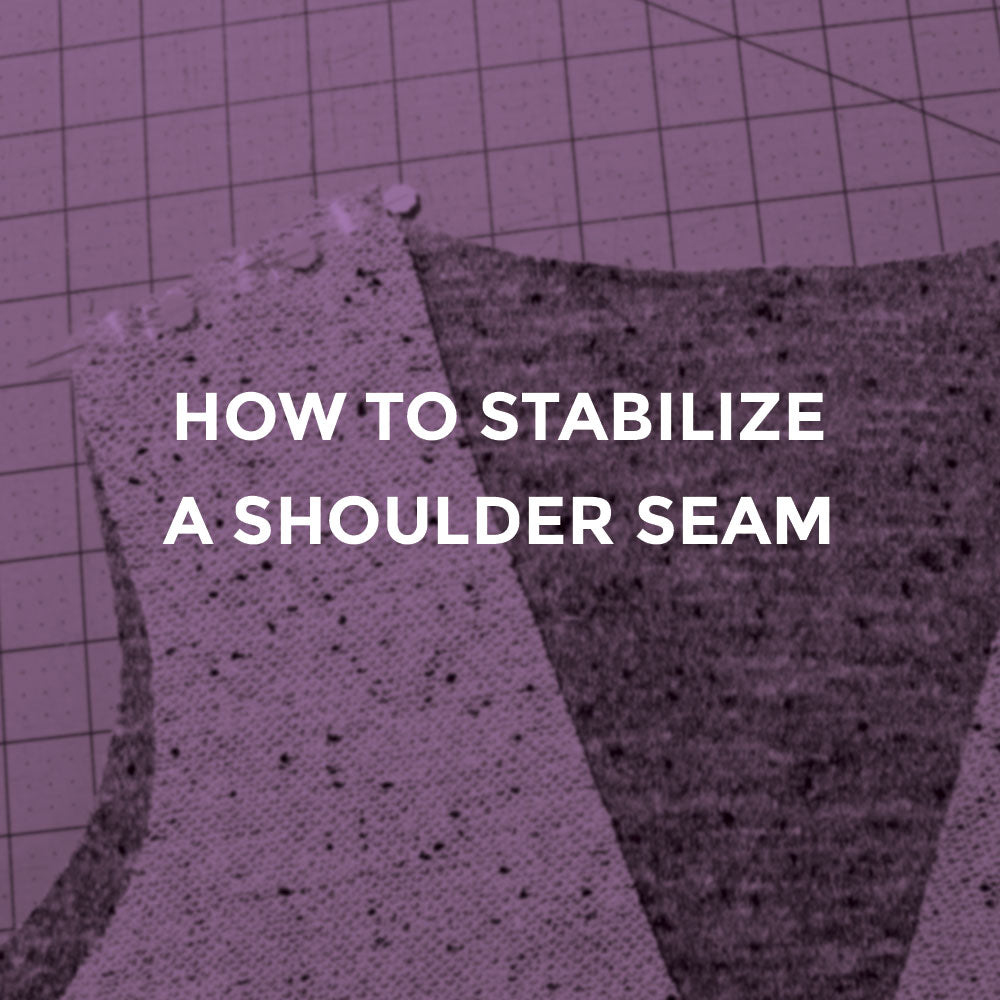 Stabilizing the shoulder seams in your knit projects can make a big difference in the longevity of your handmade garments. Shoulder seams are prone to stretching and sagging as time goes on, and stabilizing them prevents this.
There are a few things you can use to stabilize a knit shoulder seam:
Clear elastic
Twill tape
Woven fabric cut on the bias
Interfacing (with some stretch works best)
This is the second sewing step in the Blackwood Cardigan Sewalong. 
---
Let's get started!
I will be using clear elastic, and I have coloured it blue in photoshop so you can see it. It was pretty much invisible, so I had to do something!
Start by laying out your project so the shoulder seams match up. You can sew the shoulder seams together before putting in the stabilizing tape, or do it in one fell swoop like I am.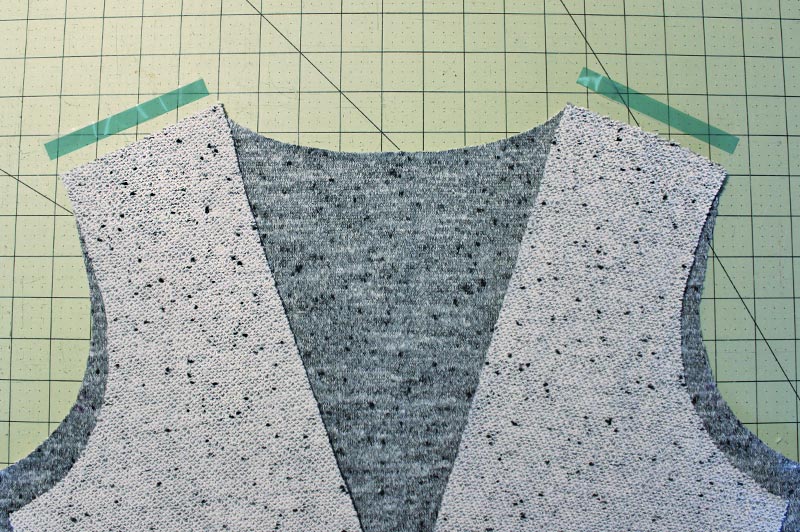 Pin the shoulders and tape together.  I like to place mine on the front of the garment so that when the seams are pressed back, the elastic doesn't get in the way. You may choose to use a thinner elastic or something softer, in which case you can put it on the back so it doesn't show or press against the skin.  This is completely up to you.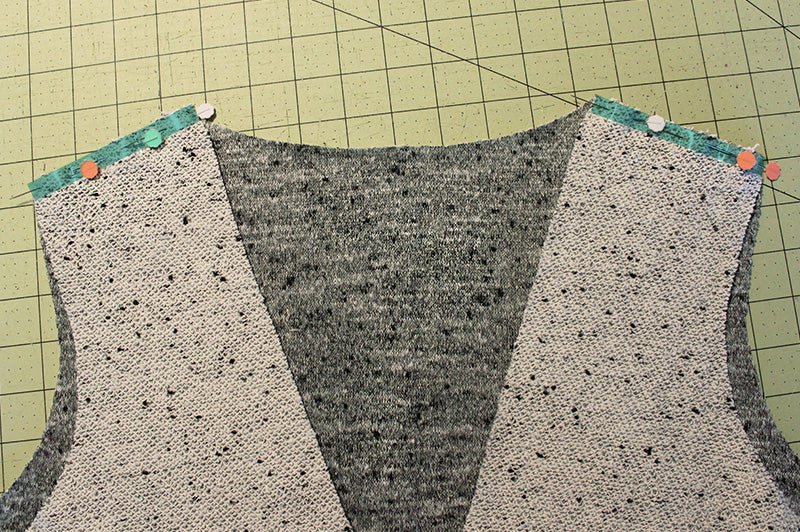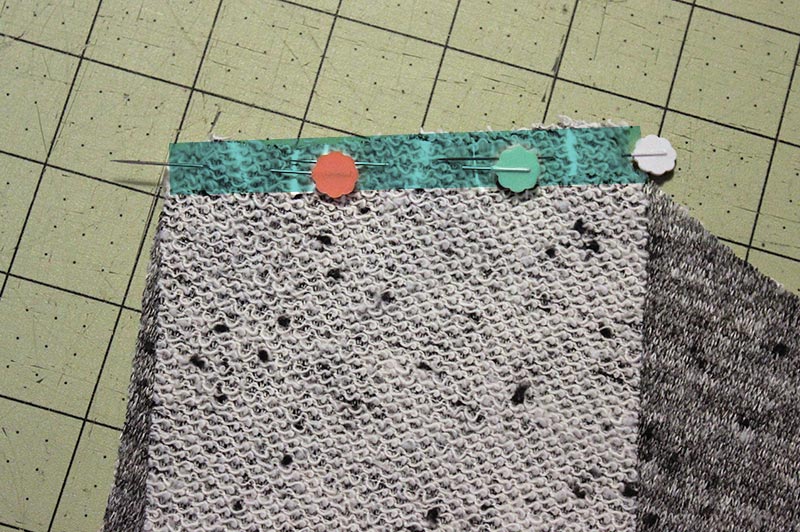 Sew using a small zig zag stitch (accentuated with black below). Sew right through the elastic. It may be hard for the machine to get through the elastic. Try switching to a regular needle (they are sharper, so they can cut through the plastic). If backstitching is difficult at the ends, try leaving longer tails and tying them off. It will all be enclosed once we add the sleeves and neck band.
I finish this with my serger, but this is totally optional.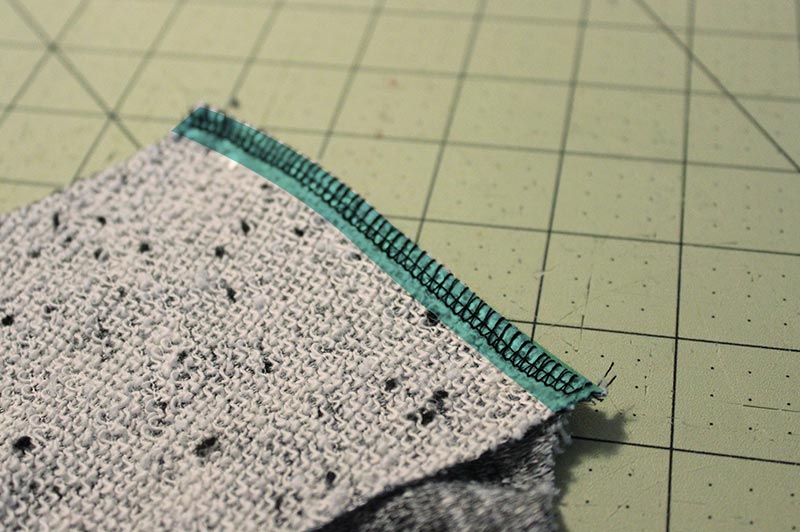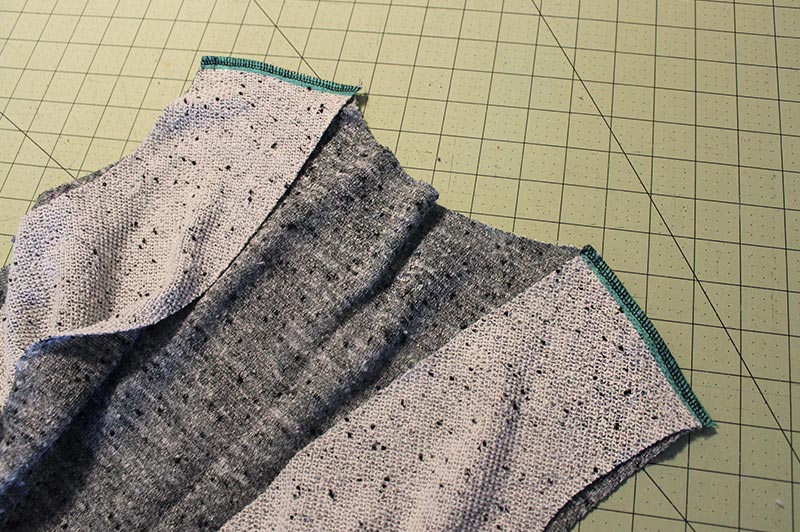 Press the seam toward the back of the garment to finish. Use a pressing cloth or press from the front side in order to avoid putting the iron on the clear elastic.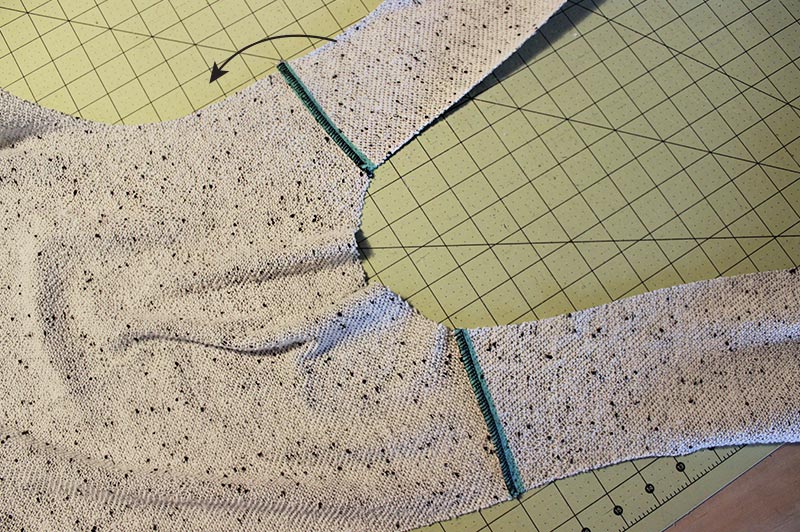 ---
What is your favorite method for stabilizing a shoulder seam?  I remember the first time I tried this I thought it would bother my skin or make my shoulder bulky, but it does not get in the way. You see this method in higher quality ready to wear as well.
Tomorrow, we will be inserting our sleeves! See you then!