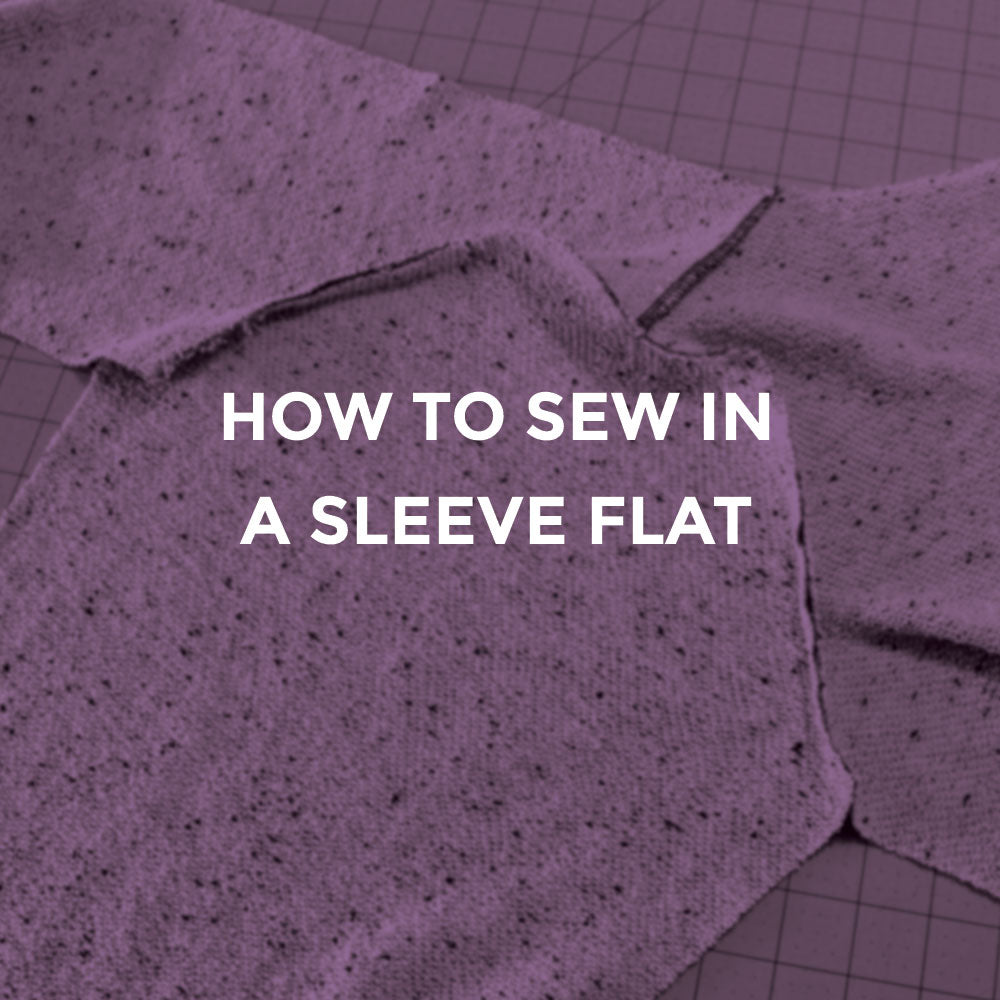 There are two ways to sew in a sleeve. You can use the classic set-in sleeve method where the sleeve is sewn first and then set into the armhole.  This is most common for woven garments. For knits, sewing a sleeve in flat works really well and is a faster way to complete this process.
This is the third sewing step in the Blackwood Cardigan Sewalong. 
---
Let's get started!
You should be at the point where your shoulder seams are attached and your seams are pressed toward the back of the garment. Spread out your project so you get a nice 'C' shape where the sleeve should go.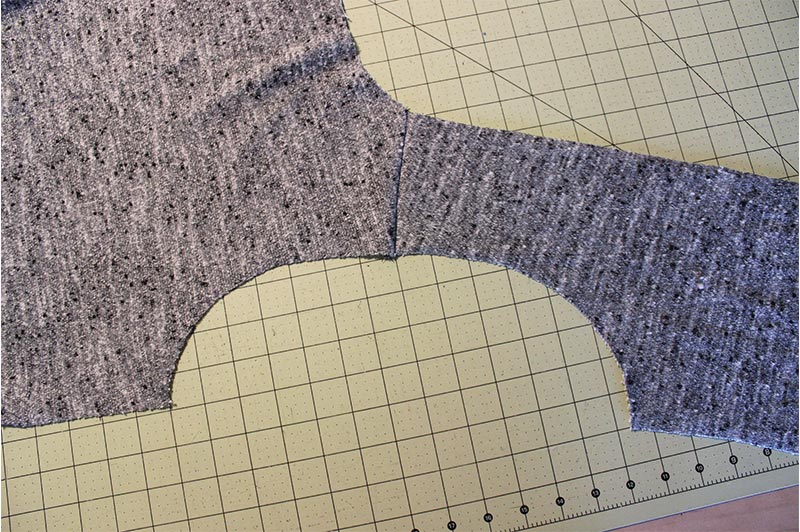 Place the sleeve right side down on the Make sure you have the correct sleeve by checking that the notches are going to line up correctly before proceeding.  Two notches for the back and one for the front. Place a pin where the top notch and the shoulder seam meet.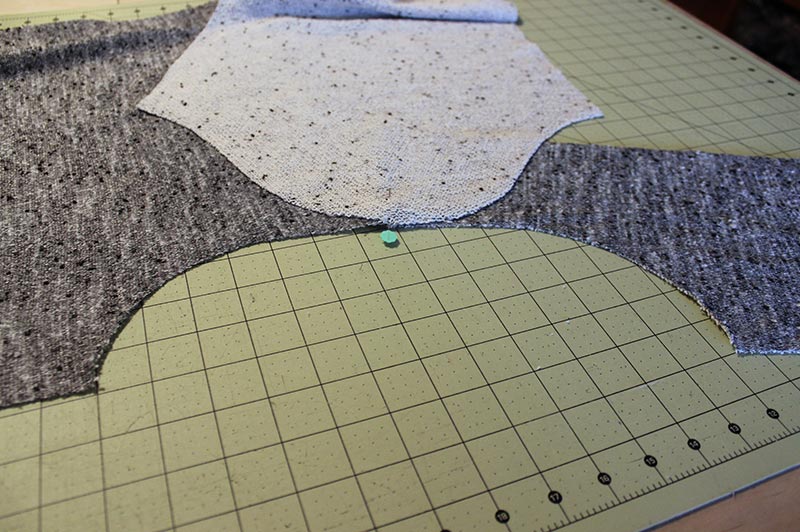 Next, bend the left side down and place a pin on the end.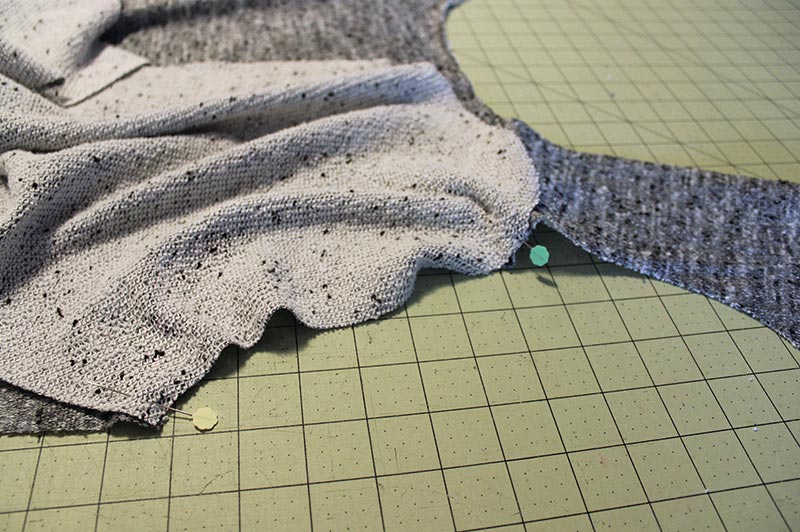 Anchor the notches together with a third pin.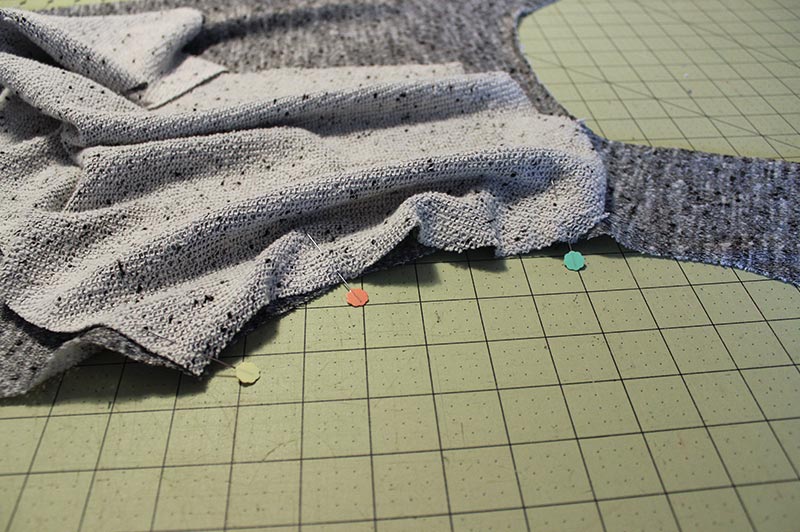 Fill in the remaining space with pins until you feel comfortable sewing.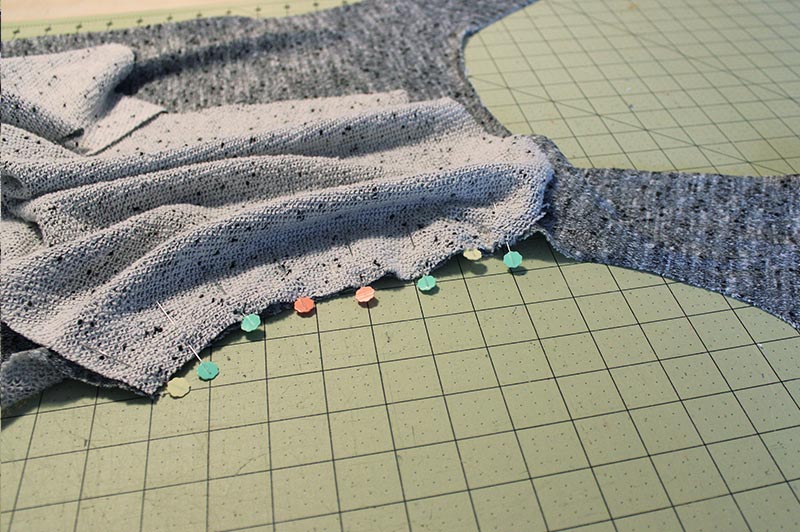 Next, bend the right side down to meet the edge and place a pin. This is a bit awkward and you will need to move project around to make it happen.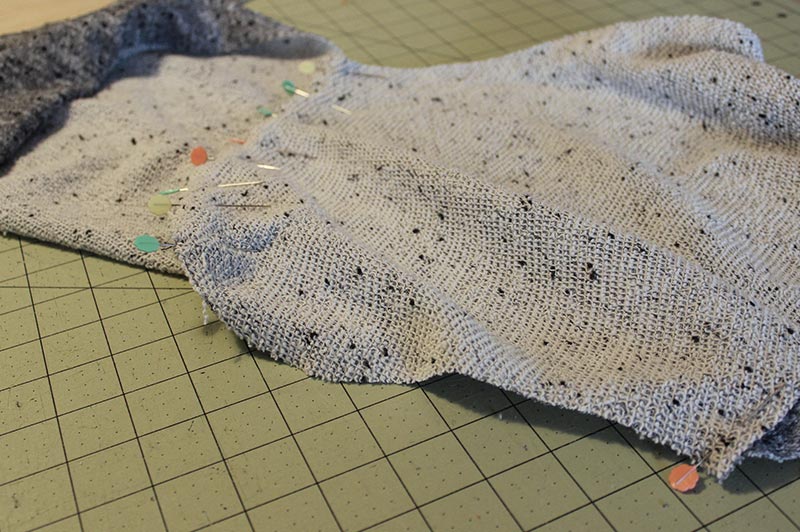 Again, anchor the spot where the notches are and fill in the remaining side with pins.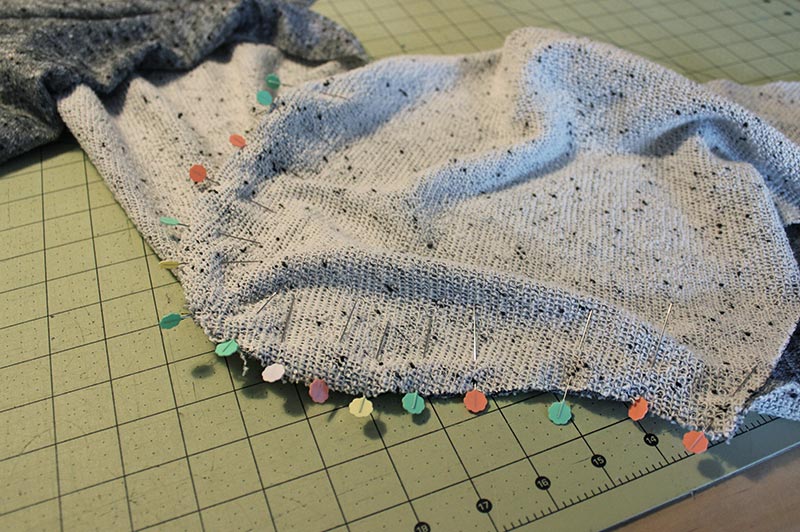 Your pinned sleeve should look something like this: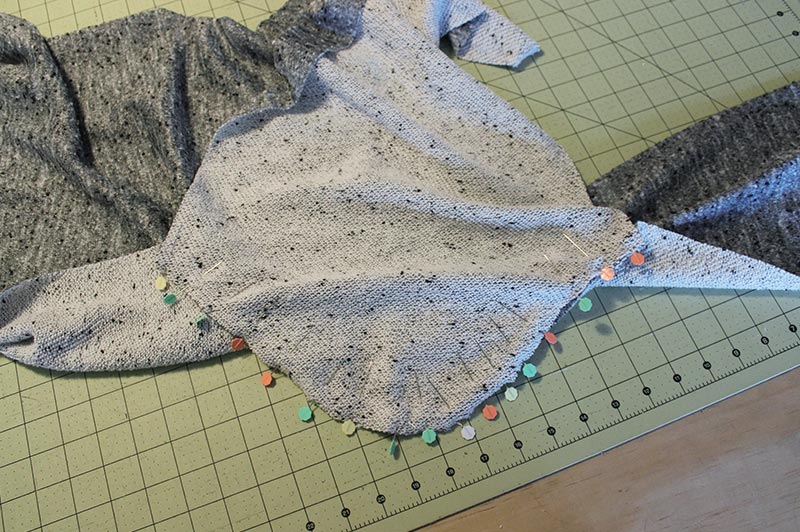 Sew the sleeve in using a small zig-zag stitch.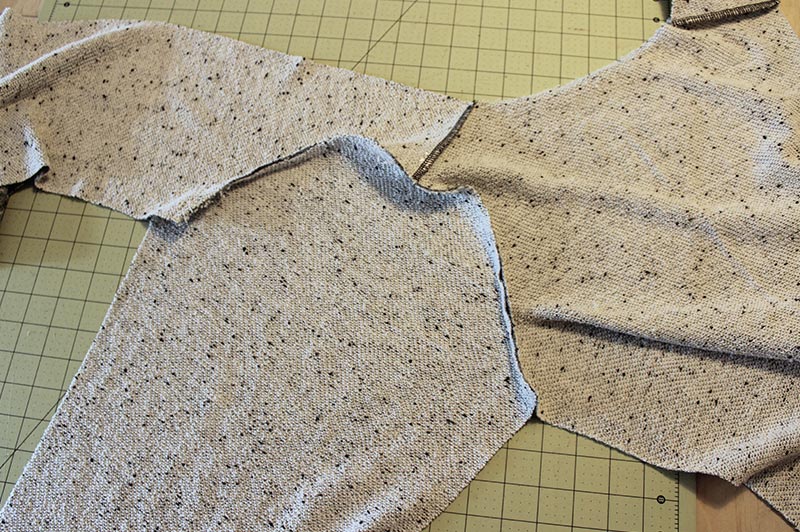 If you like, you can finish the seam with a serger before pressing it toward the sleeve.
Pin the side seam and sleeves together all at once. Sew up from the bottom to the end of the sleeve.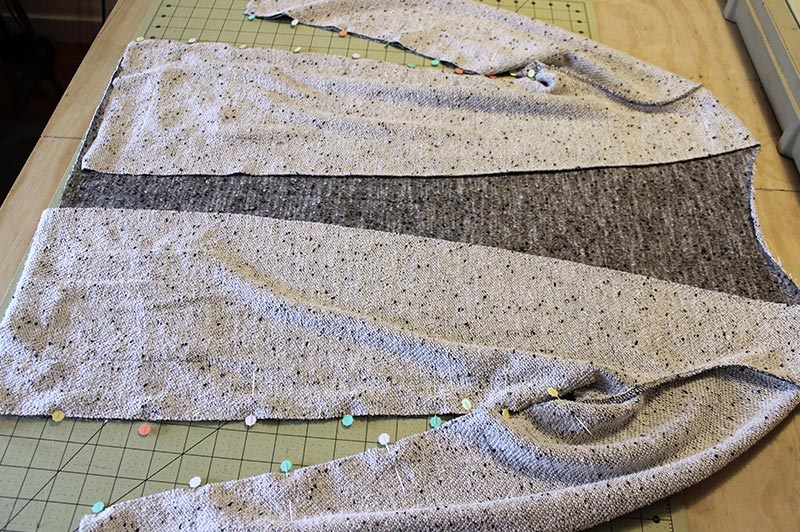 That's it! Sewing in a sleeve flat is a bit easier, faster, and it works great for knits. For more structured garments like jackets and coats, setting in the sleeve works much better because it gives the armhole a nice, round shape.
Do you like sewing in your sleeves using the flat method? Any tips are welcome!
---