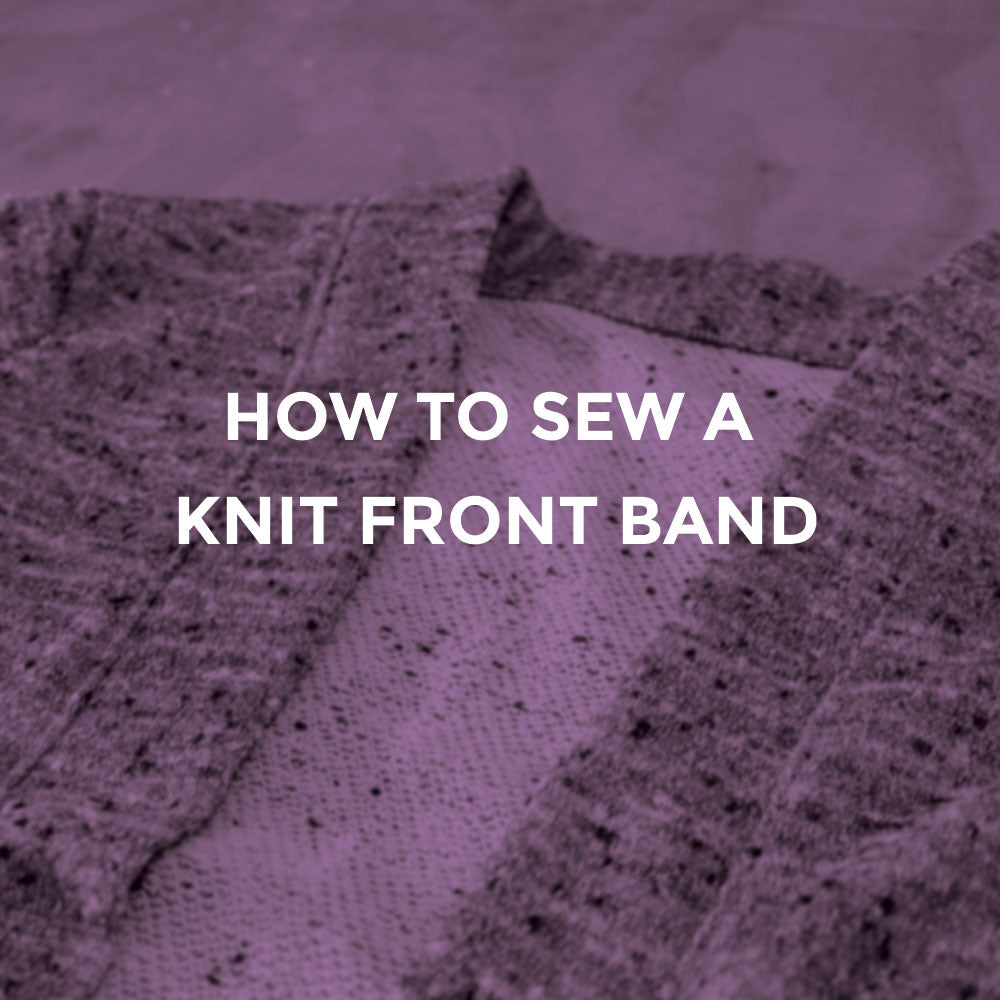 Hi, makers! Welcome to the final post in the Blackwood Cardigan Sewalong! Today we will be finishing up with the bands of the cardigan. In case you missed it, we have already covered sewing the pockets, stabilizing the shoulder seam, sewing the sleeve in flat, and attaching the cuffs.
Before sewing the front band, we need to attach the bottom band. I just have the one picture for this step as it is pretty straight forward. Fold the band in half with wrong sides together, match up the notches with the side seams and you are good to go! I have serged my seam, but you can simply sew it with a zig-zag stitch.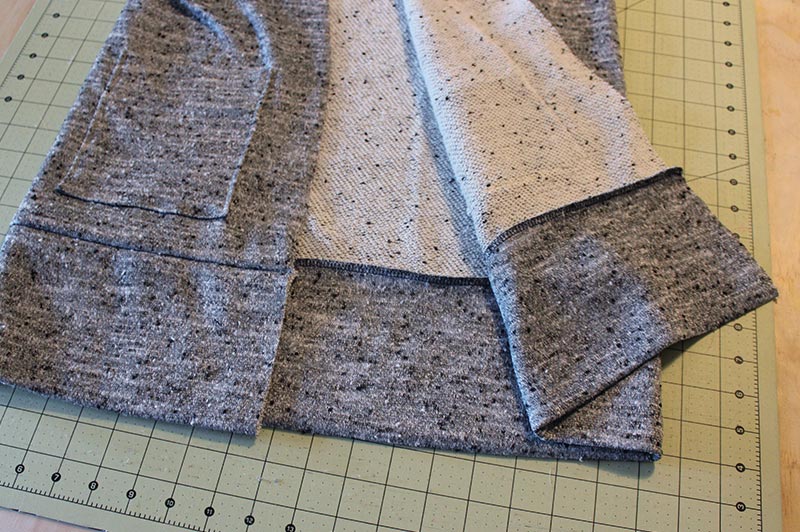 Press the seam of the bottom band up. Your Blackwood should look something like this: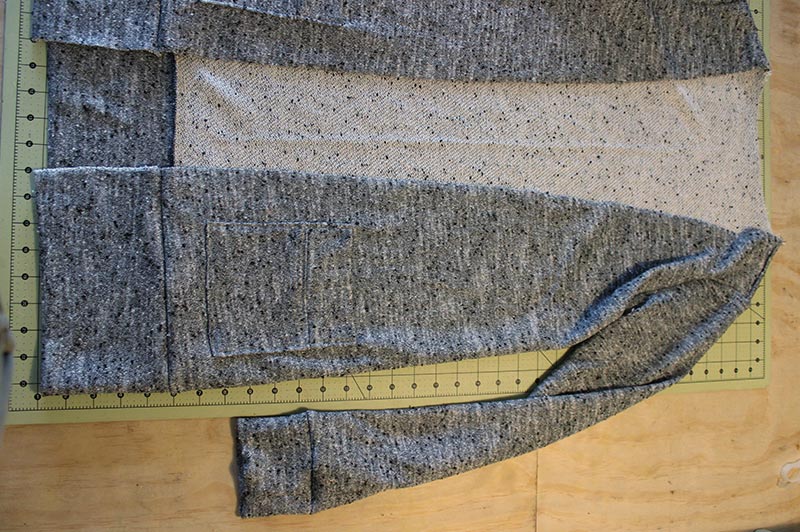 Line up the notches edges of the two front band pieces together with right sides facing and pin and sew.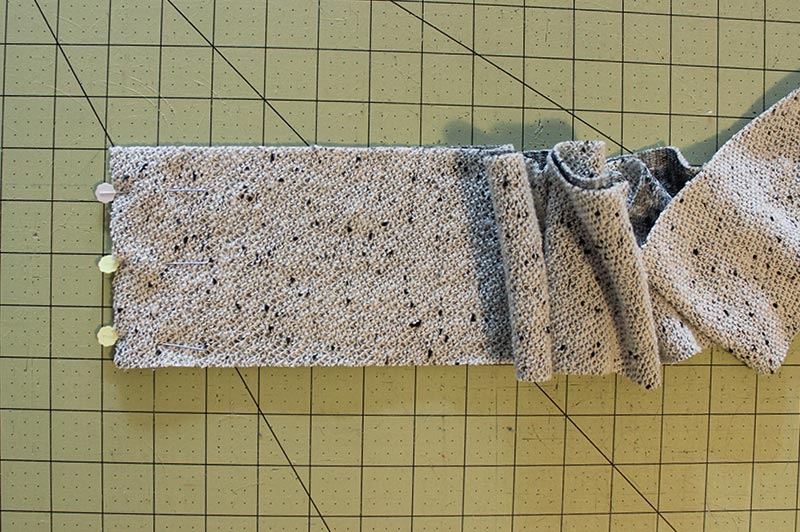 Press this seam open.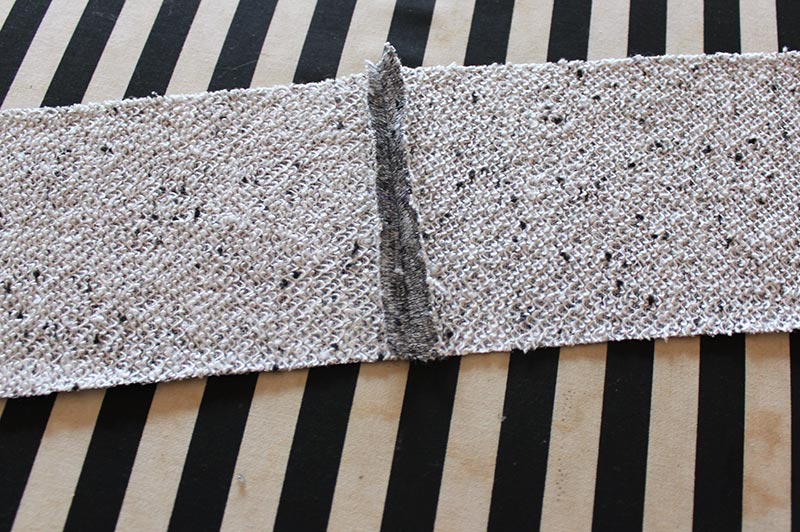 Fold the two ends of the front band together with right sides facing. Don't press.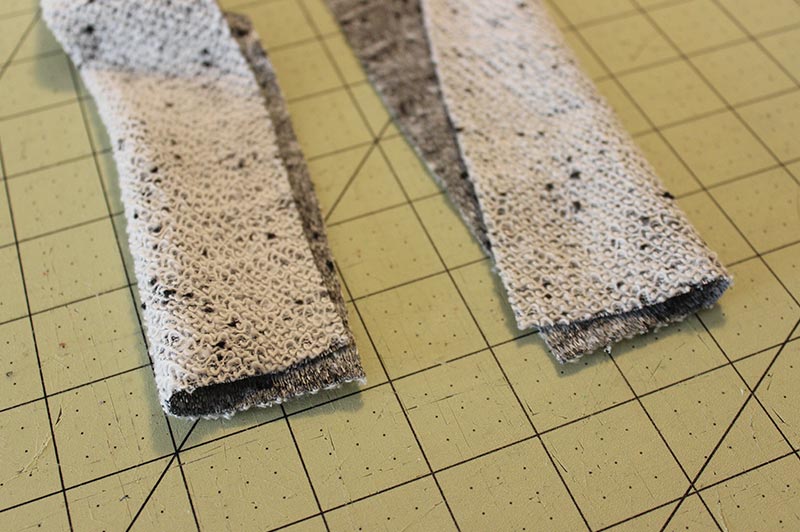 Sew a line of stitching at each end.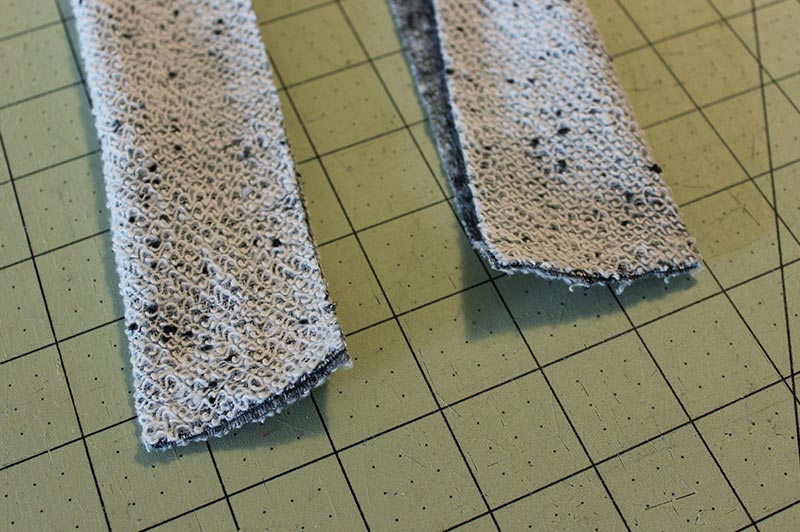 Trim the corner bulk.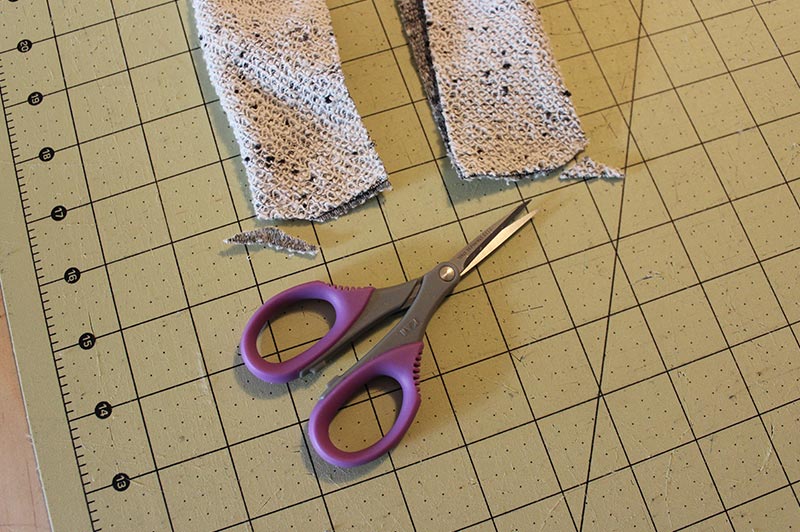 Fold the band in half, right side out, all along the length of it.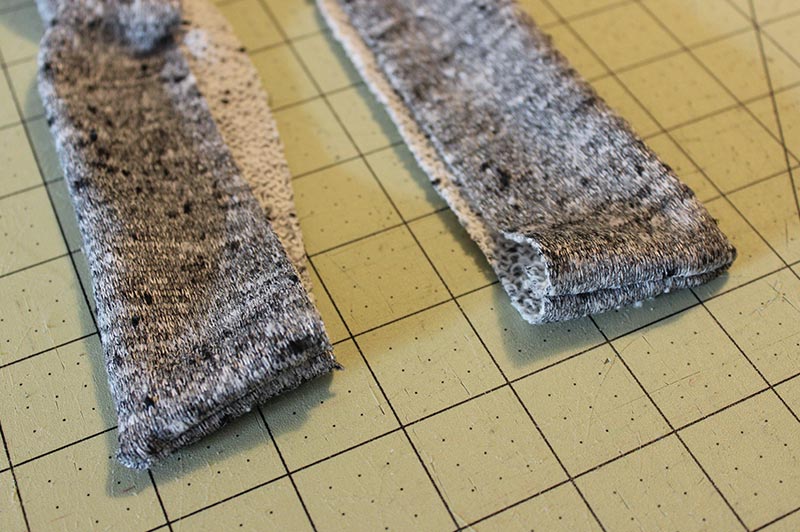 Your band should look like this: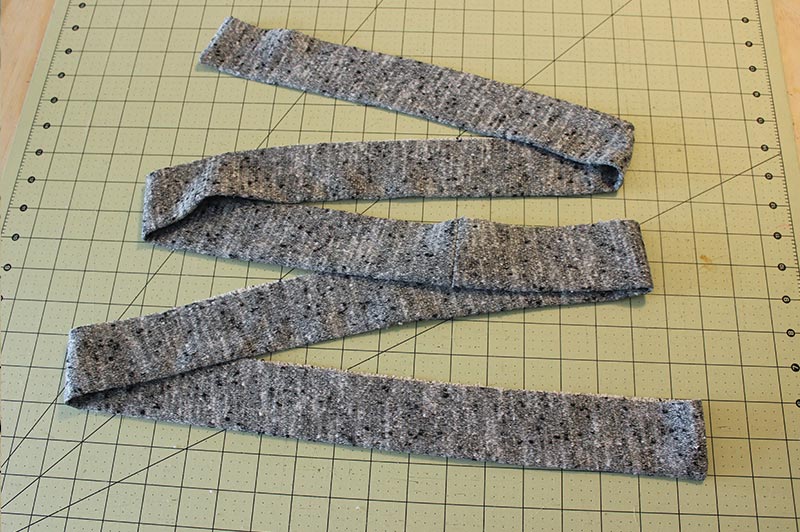 Start pinning the band to the cardigan at the center back. Line this up with the seam in the band.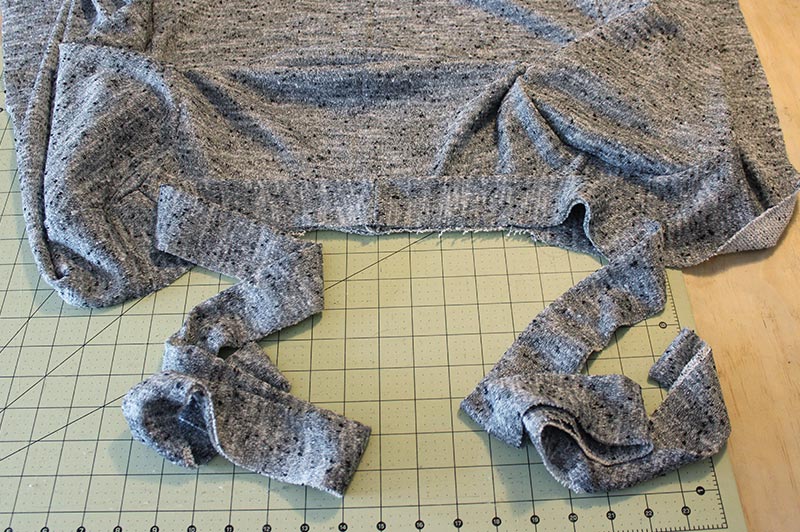 Next, place a pin at each shoulder seam. The shoulder seams line up with the notches on the band. You will have excess cardigan fabric to distribute around the neck.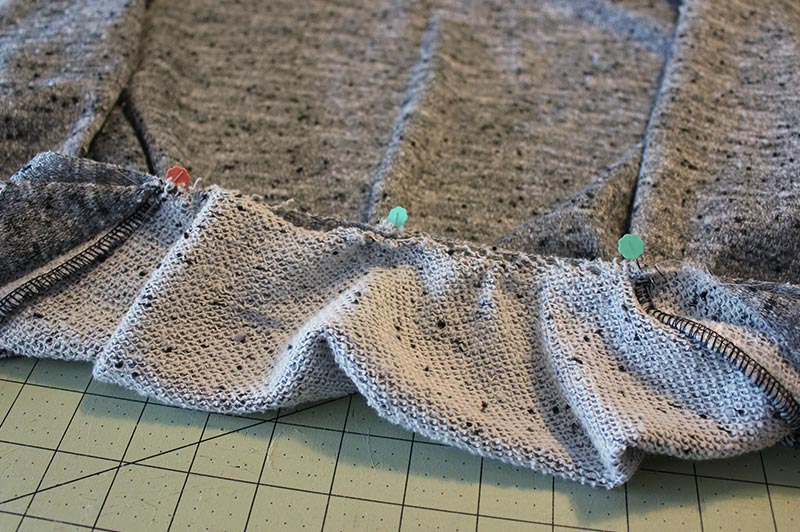 Pin liberally between these three pins to distribute the fabric evenly. Expect there to be some excess, we will ease this in when we sew.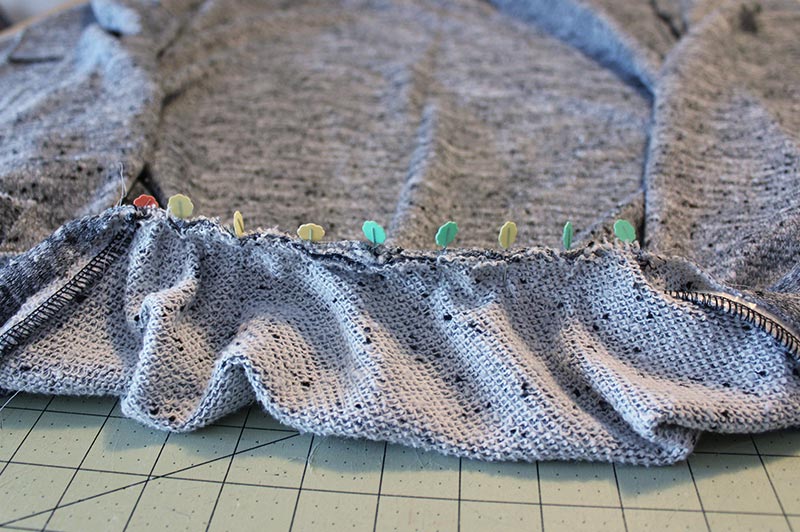 Pin the length of the band onto the cardigan. Make sure you match the notches on the front, too!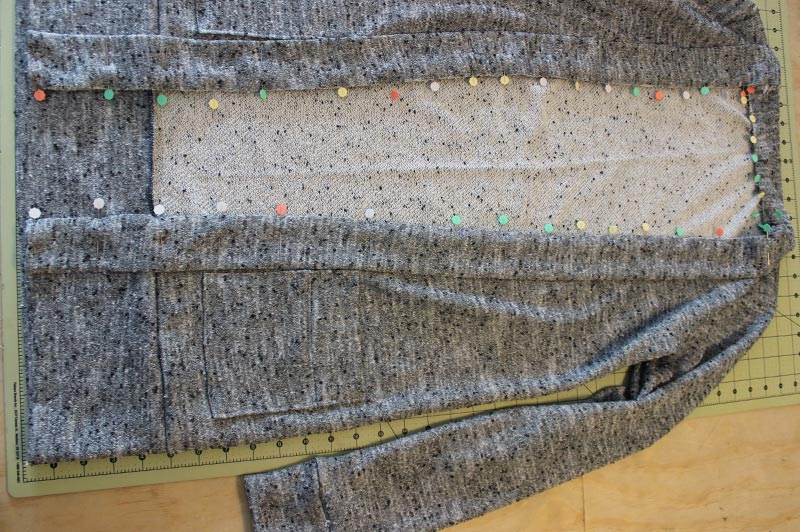 Sew and serge (optional) the band on. Around the neck, sew slowly and ease in the extra fabric by pushing the fibers together. Easing gets easier (pun intended) with time and experience. Avoid any gathers in the fabric. If you get gathers, unpick that area and ease again.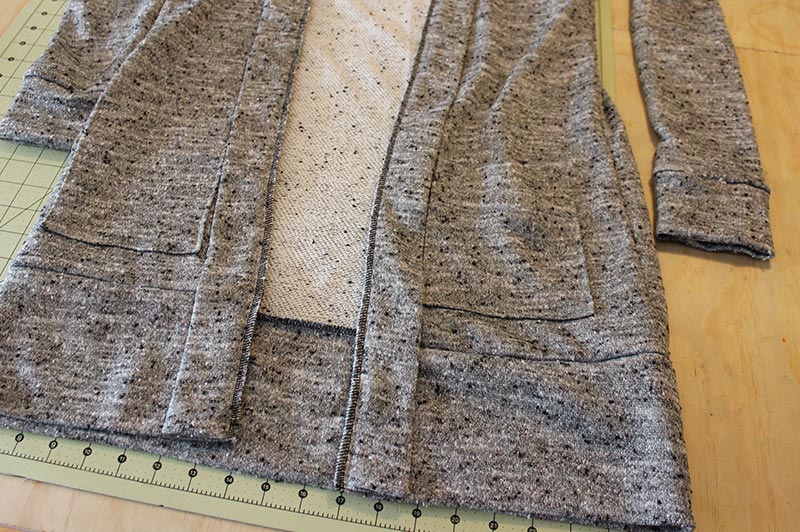 The final step is to topstich the front band. You may feel you want to skip this step so you preserve the pristine nature of the front band. You can skip it, but your front band will have a tendency to stick out from your body. Topstitching helps make this band lie flat, it helps get a smooth fit around the neck, and it helps make the garment more sturdy.
Use a zig-zag stitch about 1/8″ from the edge.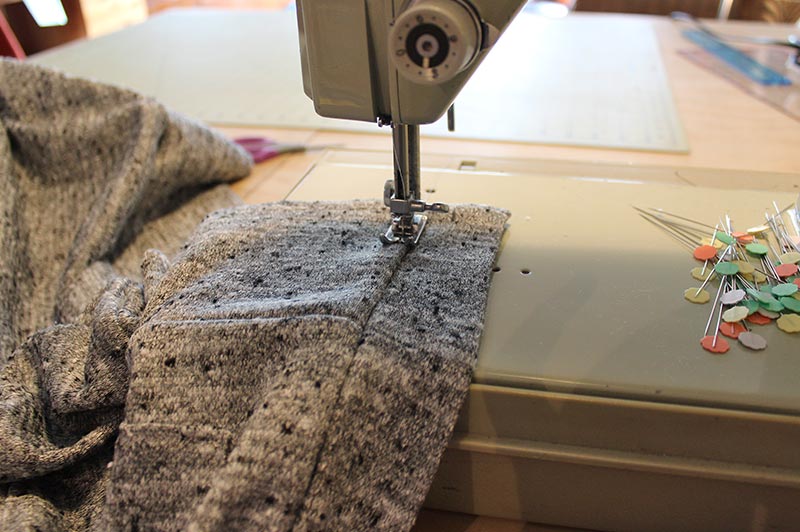 The finished topstitching looks like this: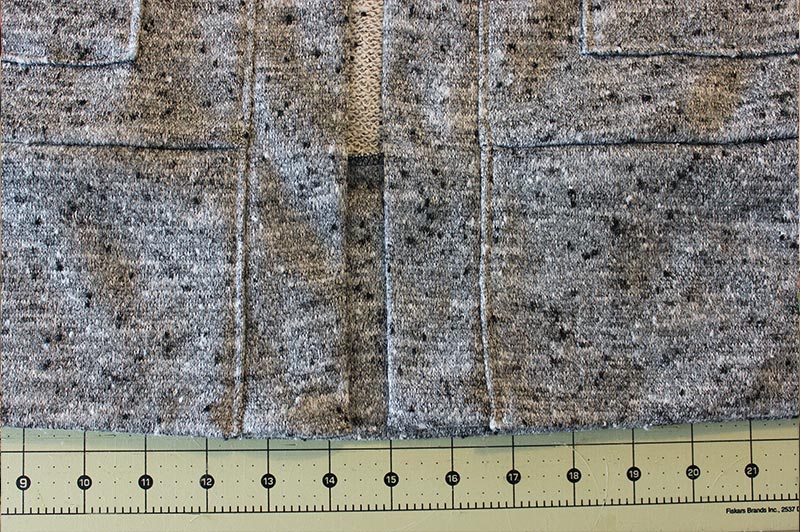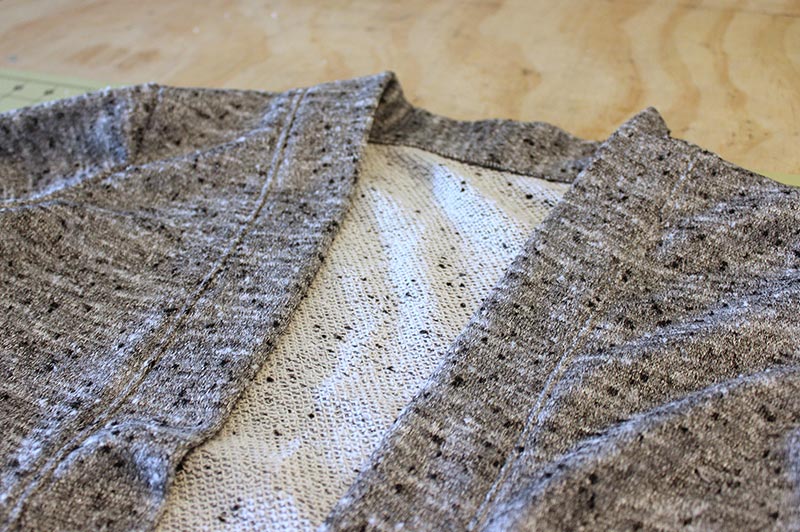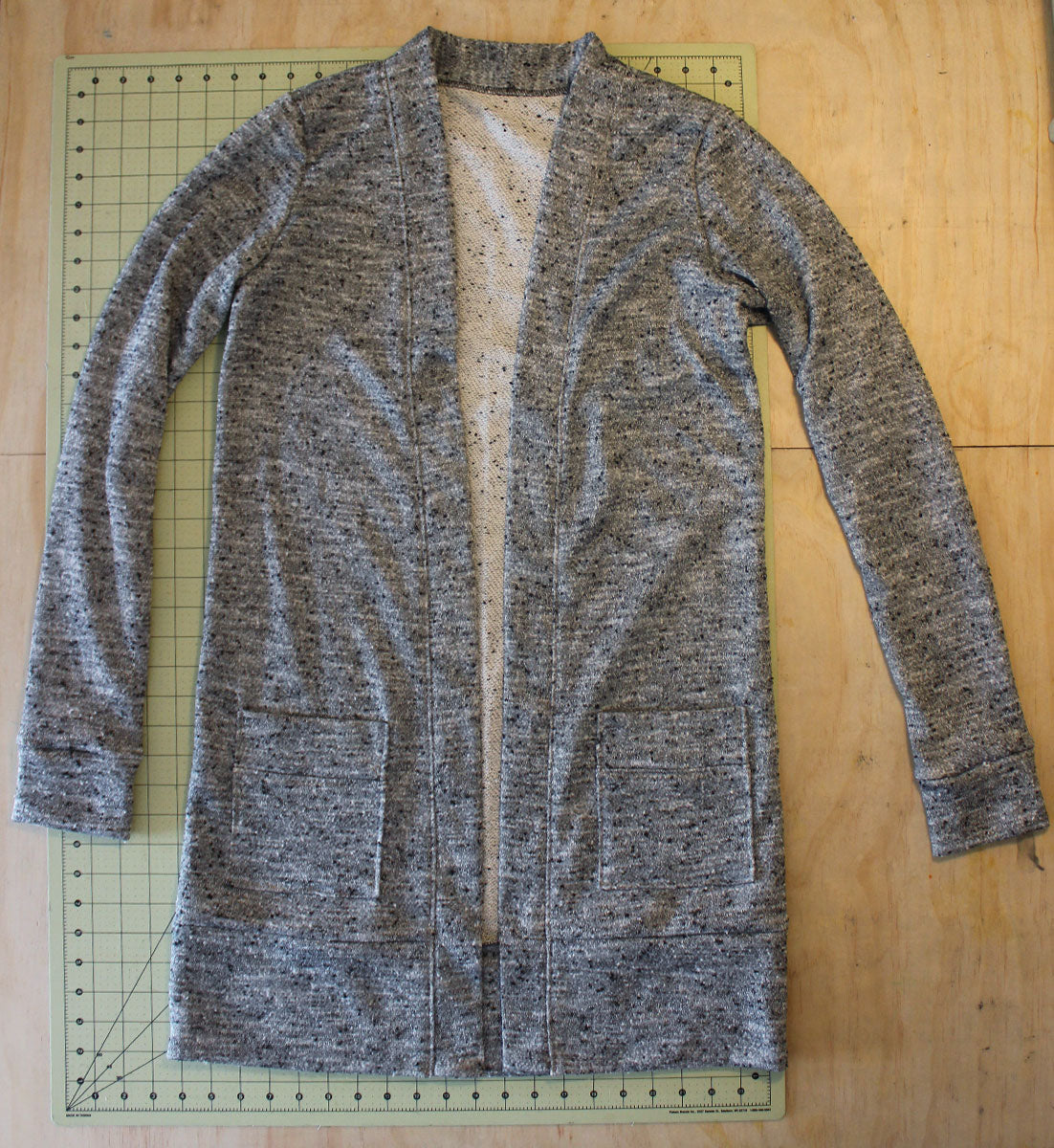 Voila! Your Blackwood Cardigan is complete!  I hope you have enjoyed making this garment, I have certainly enjoyed sharing my tips with you along the way.
Don't forget to share your make on Instagram using the hashtag #blackwoodcardigan and tagging me, @helens__closet! 
Thanks for joining me in this sewalong!