Happy Wednesday! I hope you all had a fun and relaxing long weekend for Easter!  I spent a sunny afternoon replanting my container garden wearing shorts. SHORTS! It was so nice and now I have all the necessary herbs for summer cooking and mojito making. I know it snowed in the colder parts of Canada this week, so to those of you who have not yet seen the light of Spring, hang in there!!  It is coming soon, promise.  In the meantime, here is some spring sewing inspiration to distract you :).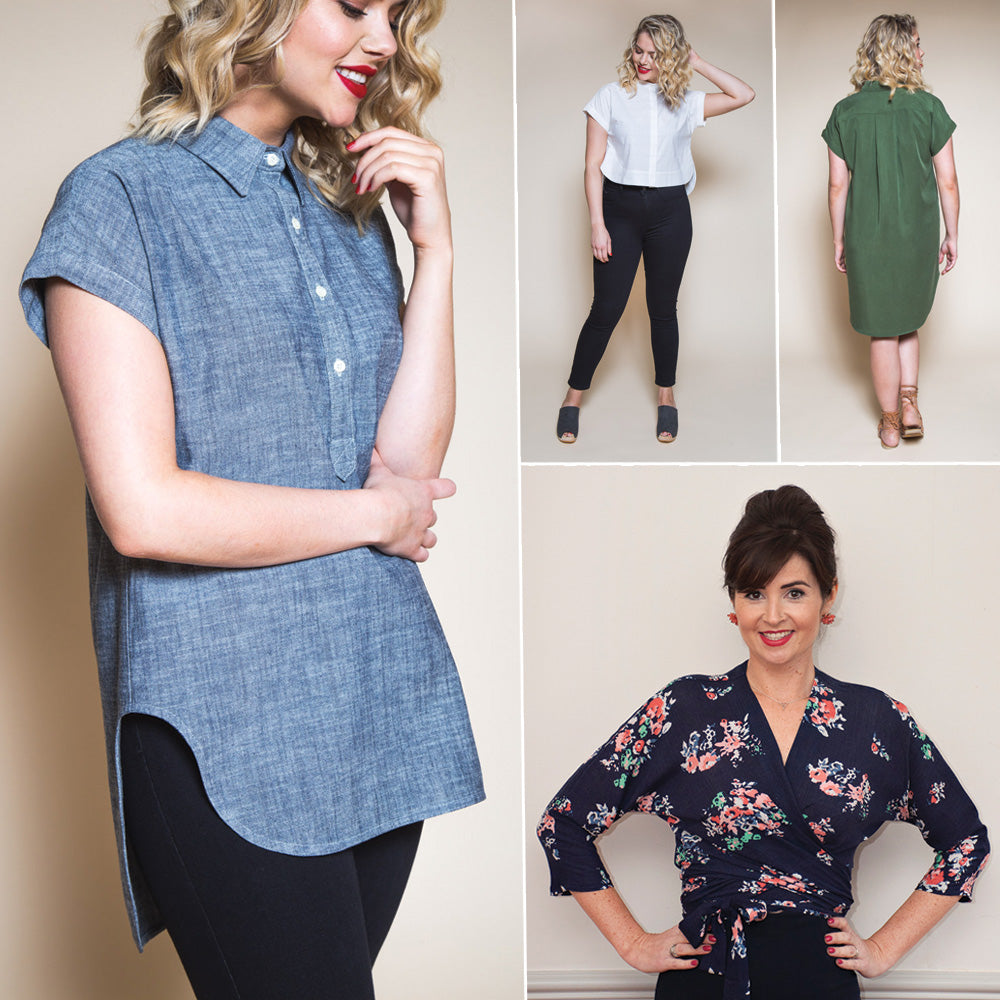 News (clockwise from top left)
Closet Case Files released Kalle – a very stylish, boxy shirt and dress pattern for summer (all three views shown above).
Sew Over It released the Ella Blouse.
Makes
Allie J did a neat comparison of the old and new sorbetto tank.
Carolyn's bookshelf skirt is so beautiful.
A fantastic gingham shirtdress from Valerie's Sewing Blog.
Ginger Stitch's lenora skirt has me wanting to give this pattern a spin!
How gorgeous is this Olympia Dress from Small Seams!?
I love this mustard Cleo from Seams Odd, Louise.
These Morgan jeans from The Creative Counselor are seriously awesome.
Don't miss this impressive post from Peneloping.
This cute cacti top from Bee Made is darling.
I have wanted to try an Archer/Alder cross for a while now! Check out this one from Sew Wrong.
Resources
Pattern Fantastique shares tips on knit neck bands and armholes.
Madalynne explains all about panty liners.
Made By Rae shows us how to trace patterns with swedish tracing paper.
Inspiration
I am crushing on embroidered embellishments lately and wanting to give this a try on one of my me-mades this summer! Check out these morgans from Self Assembly Required!