Are you participating in the #sewtogetherforsummer challenge? We are all making shirtdresses to wear during the warm summer months. You can use any shirtdress pattern and any fabric – check out the contest details here.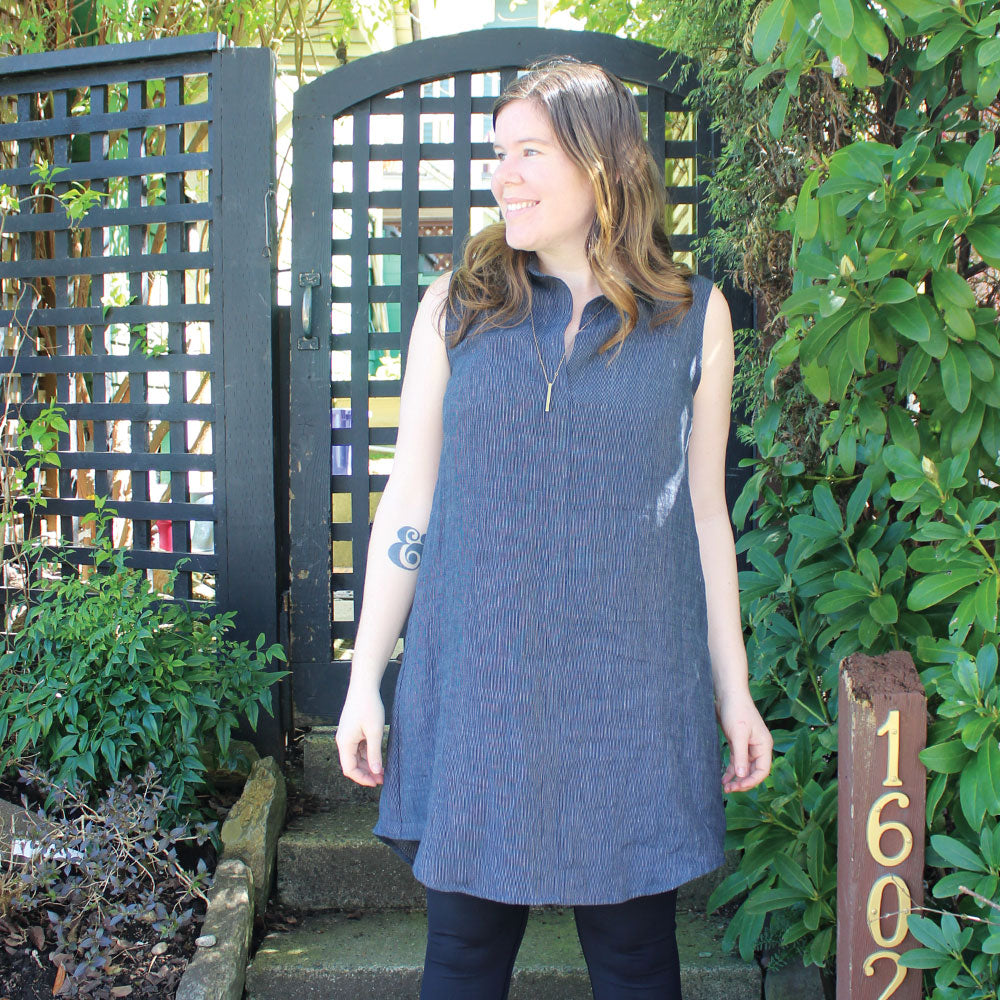 I love shirtdresses and my favorite TNT shirtdress pattern is the Alder Shirtdress from Grainline Studio. I have made the ruffle bottomed version twice before with different results from two different fabrics. The red version below is made from a super soft and floaty rayon print, while the octopus version on the right is made from a crisp cotton lawn.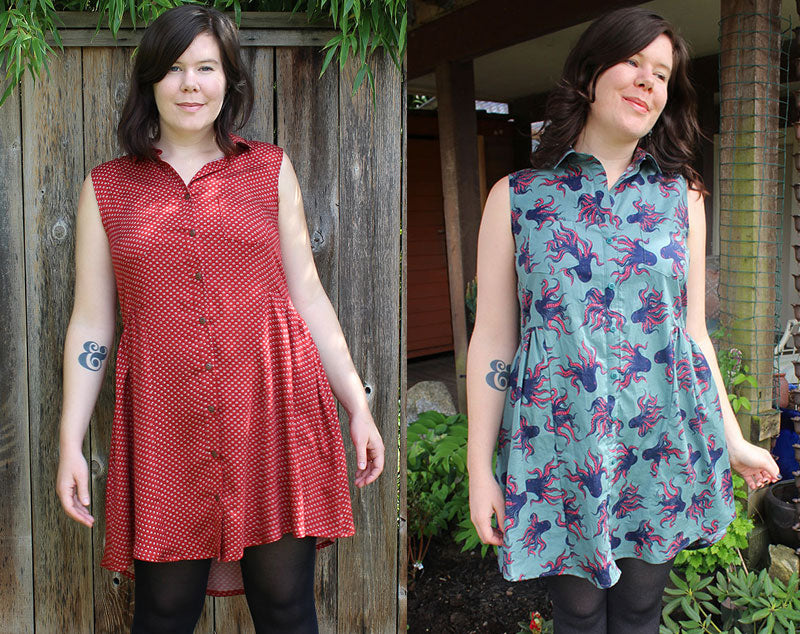 This time, I wanted to try the non-ruffled view and I opted for a linen cotton blend for summer. This fabric is perfect for a collared shirt or dress because it holds a nice, crisp shape. I love the subtle vertical stripes woven in and the deep blue color.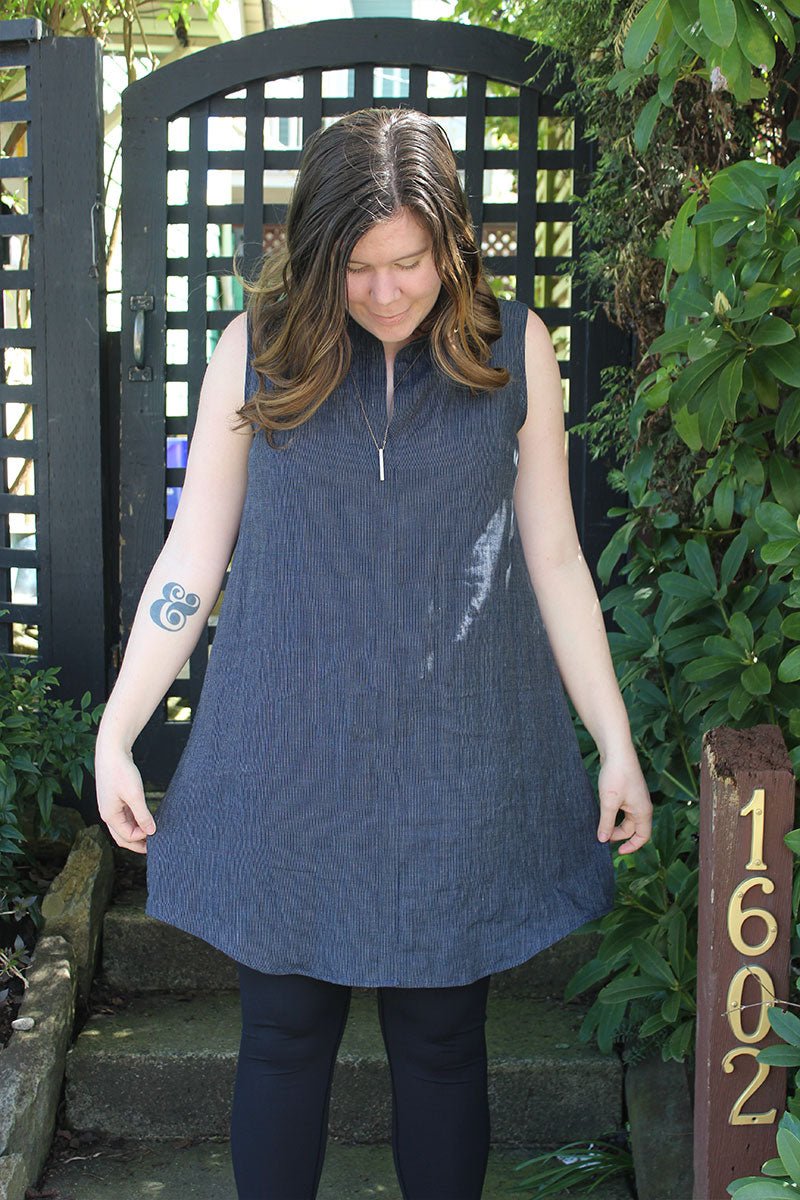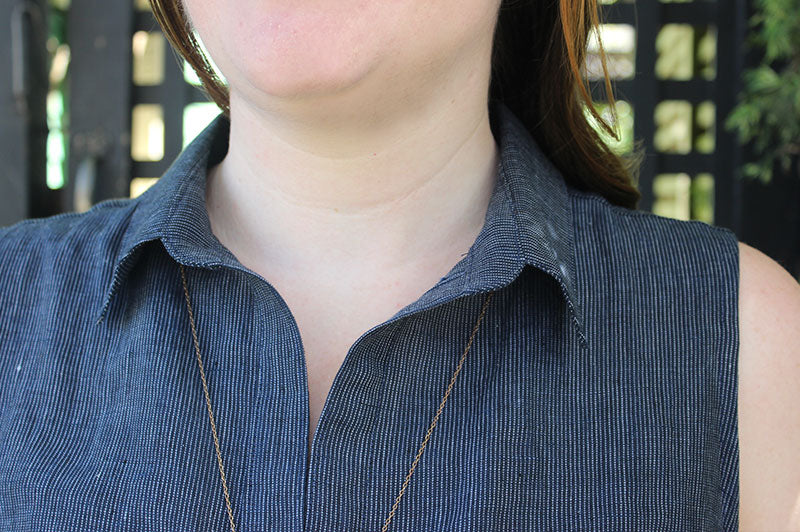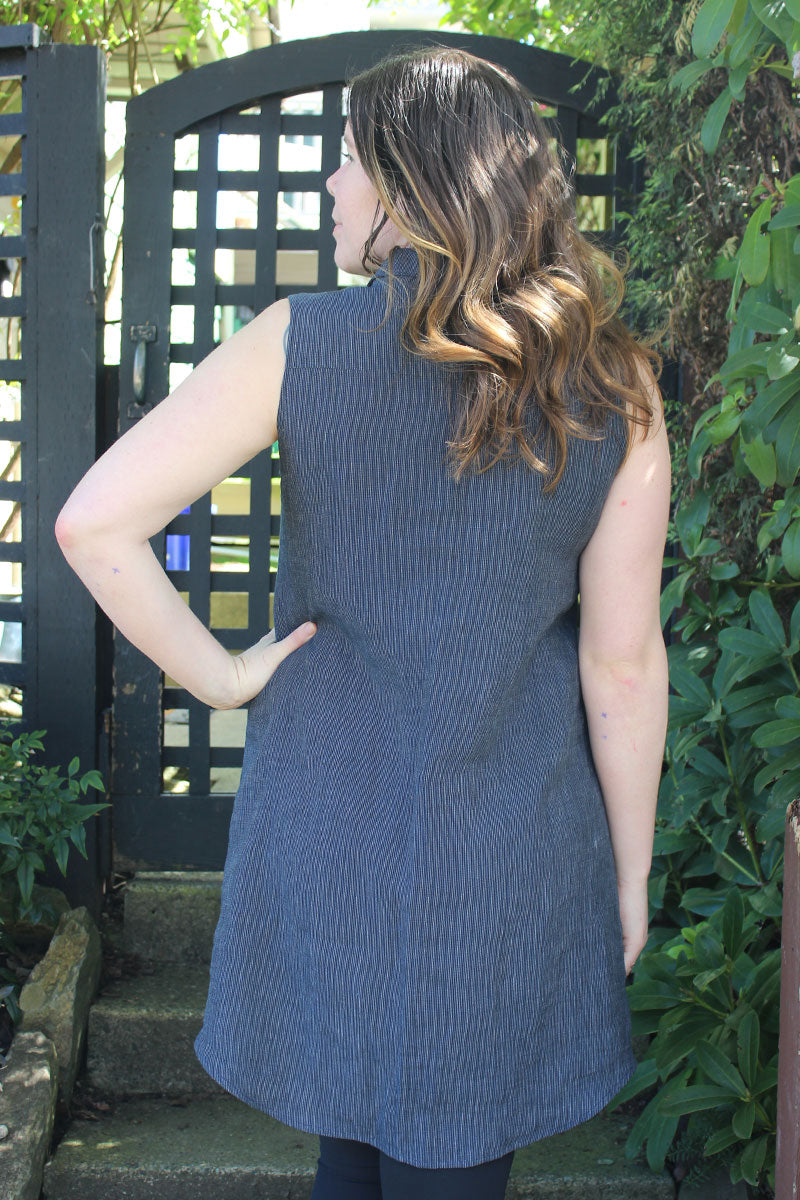 The Alder shirtdress pattern has small pockets included in the design and I opted to leave them off this version.  I actually did sew them on and then removed them last minute and I am glad I did. They were disrupting the vertical stripes and they looked a little small on my figure, even though I had sewn them on previous versions and they looked fine, I think this more solid print emphasized them.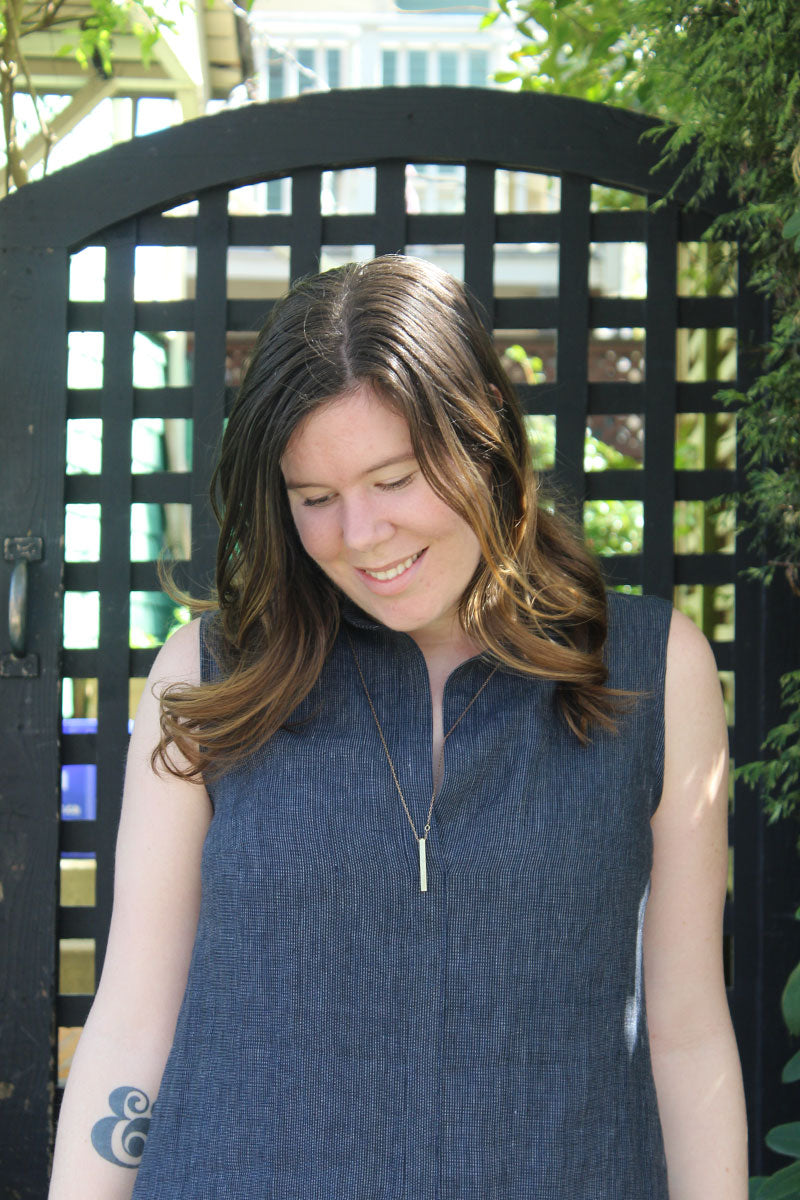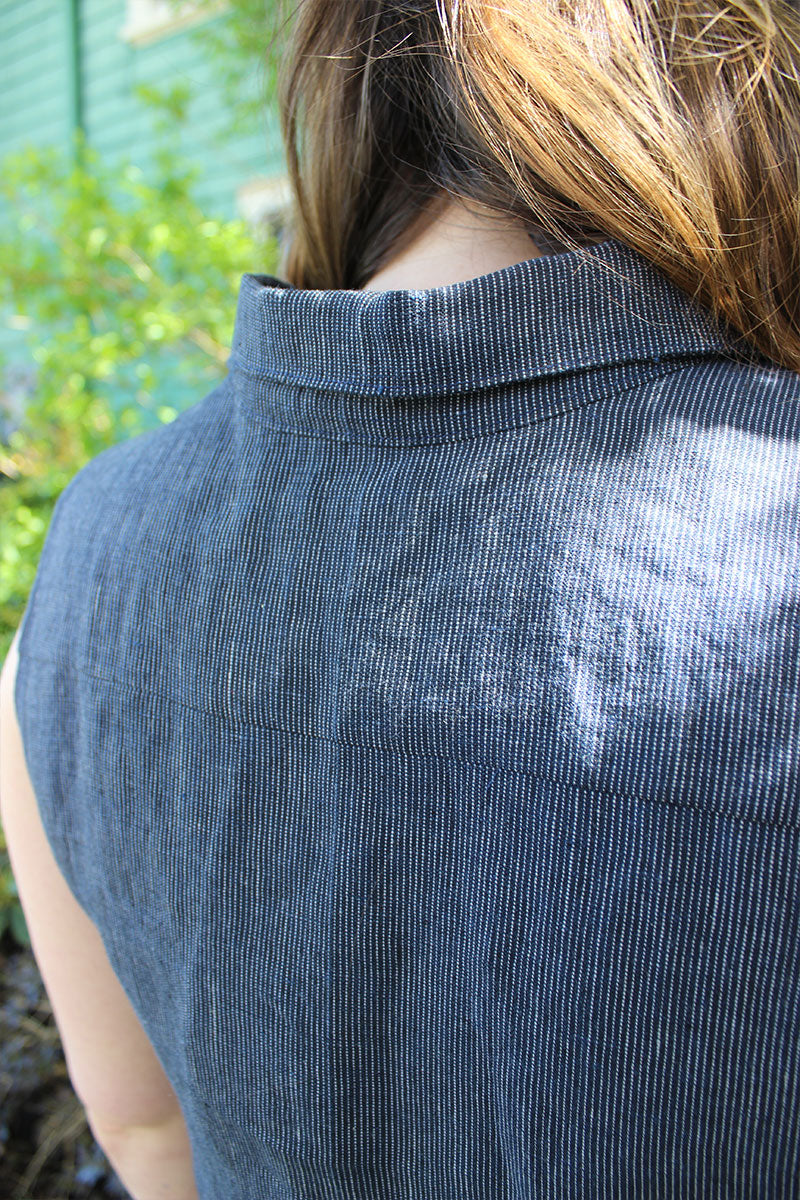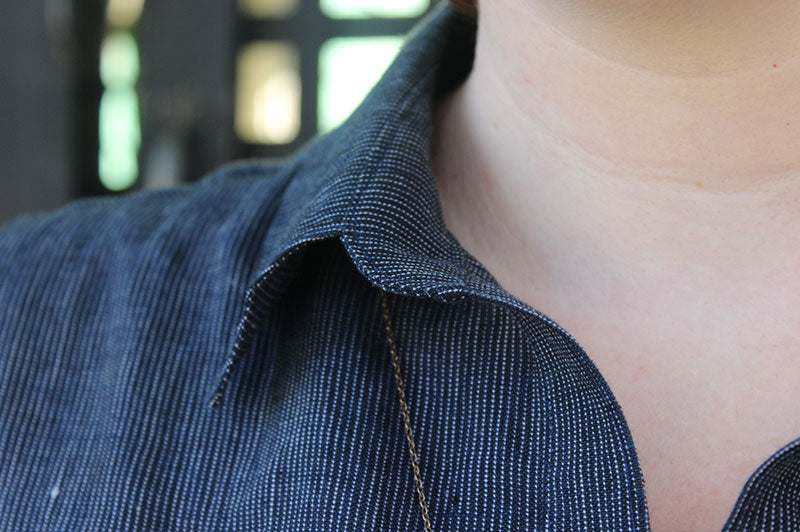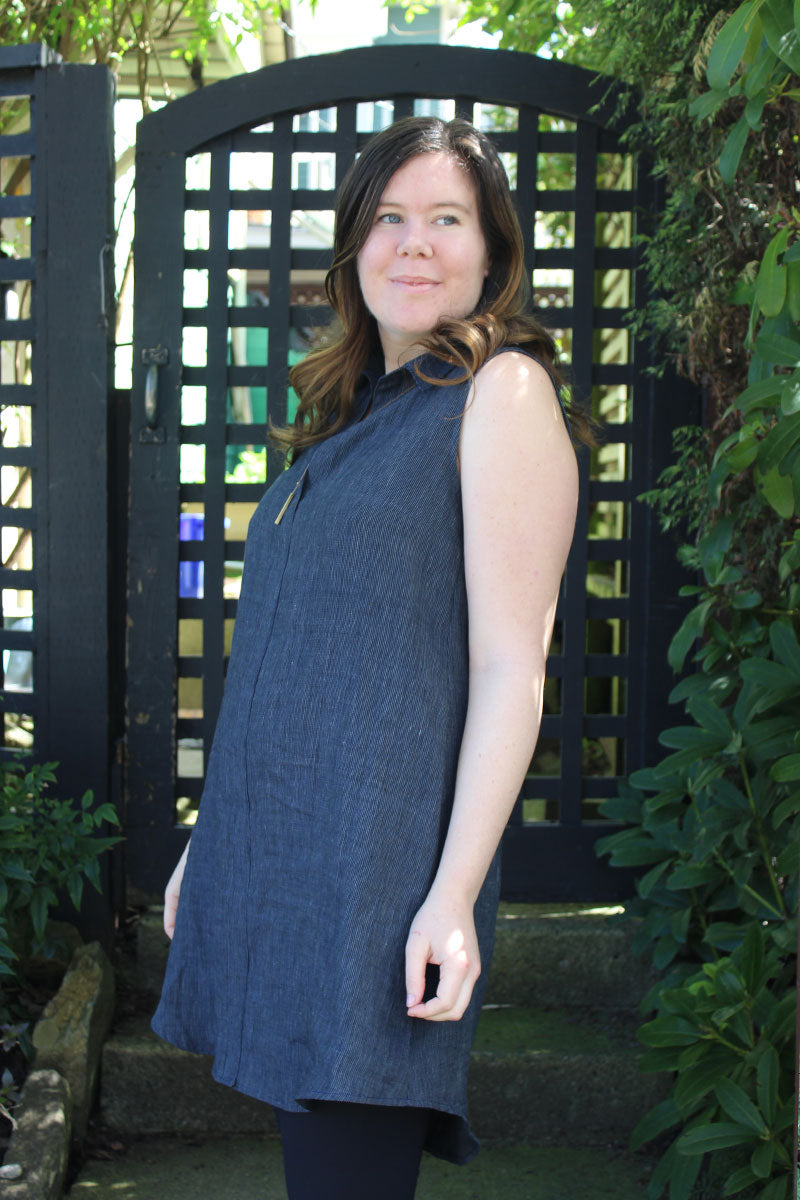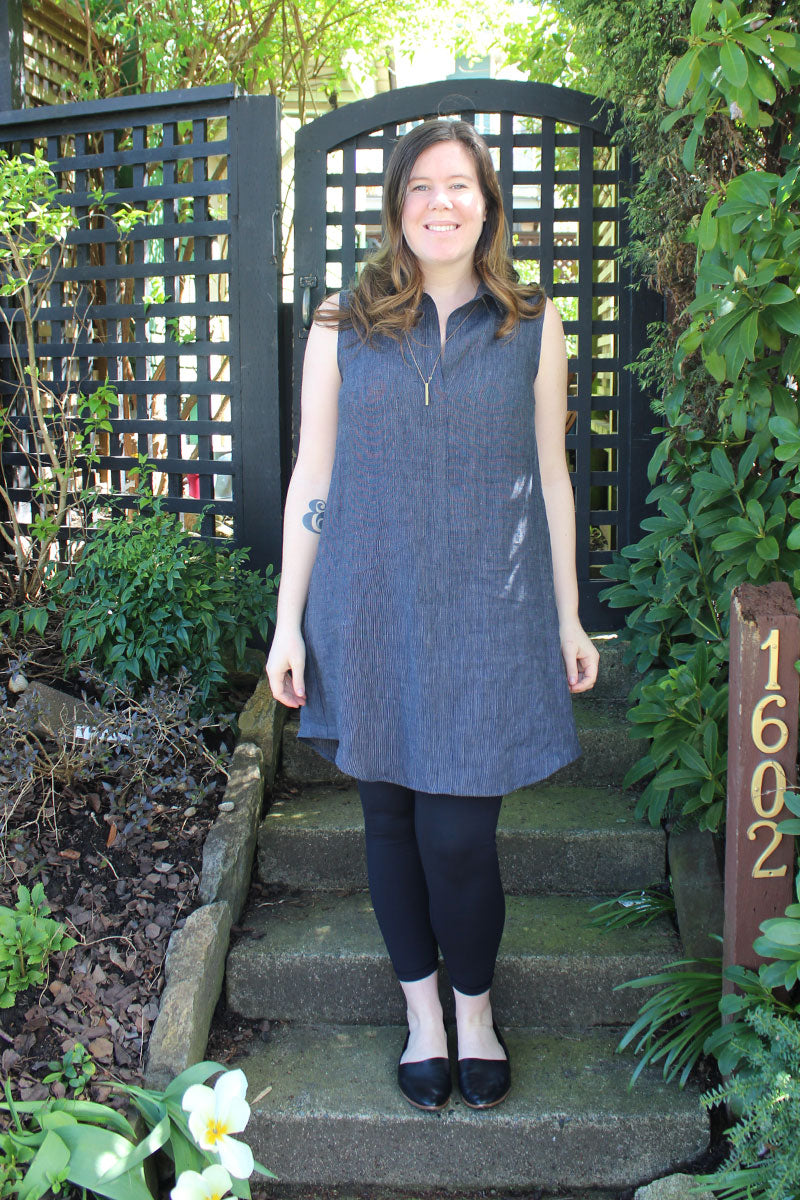 I also opted not to sew on any buttons. I know this seems like cheating, but it is one thing I love about this pattern. I can sew the placket closed, pull it on overhead, and still get the look of the shirtdress without having to do all the fussy buttonholes and worry about gapeing in the front. In this case, I also opted to leave off the buttons, too! I really love how simple it looks without them, it gives the illusion of a covered button placket. So, maybe this isn't really a shirtdress anymore now, but I'm fine with that.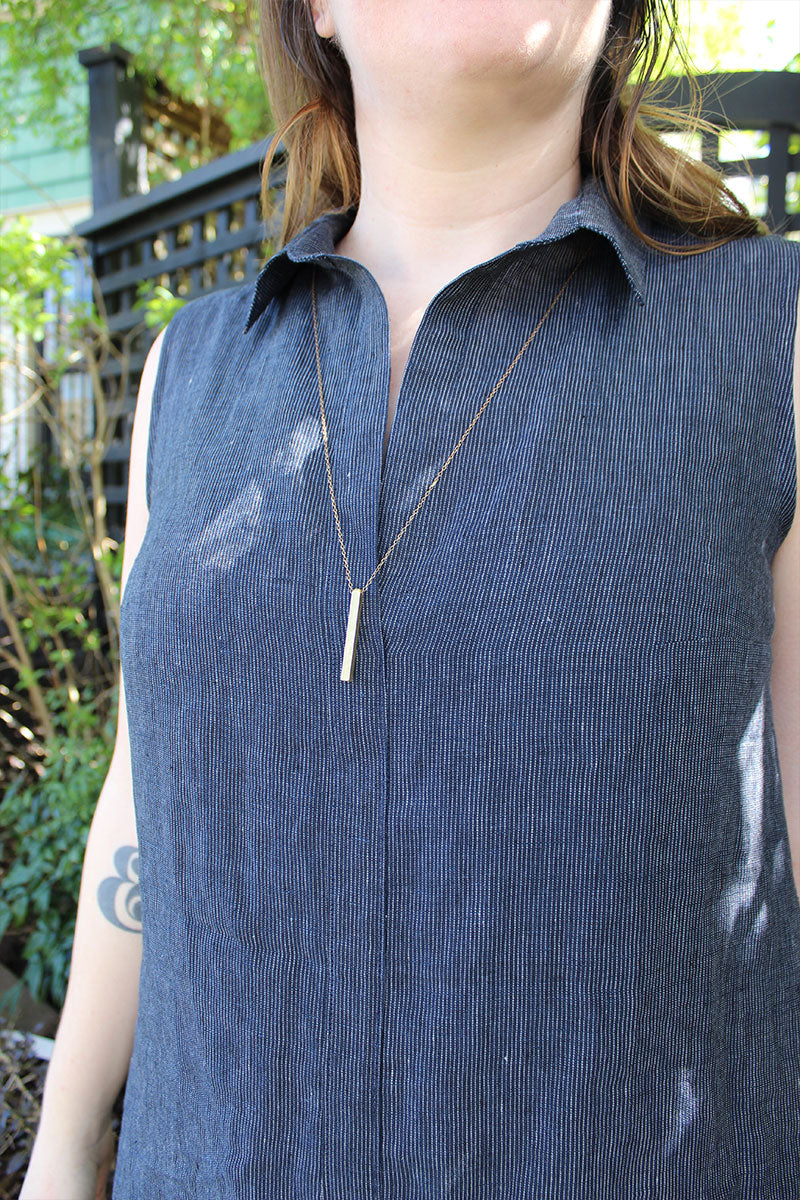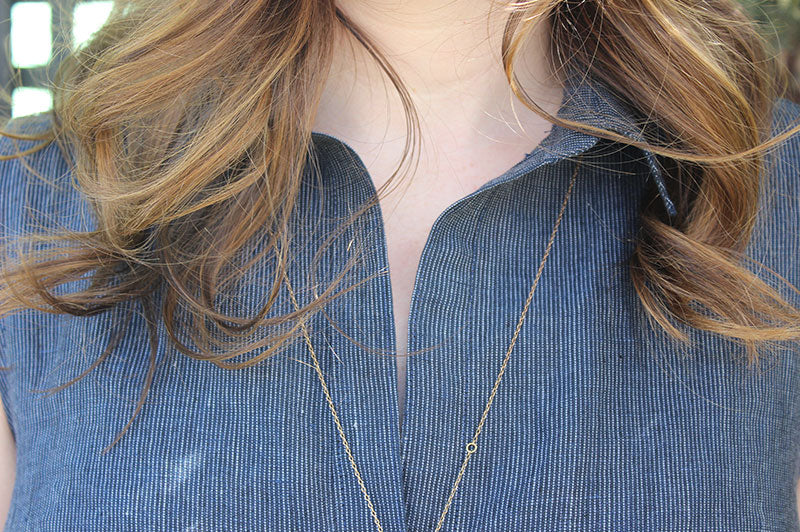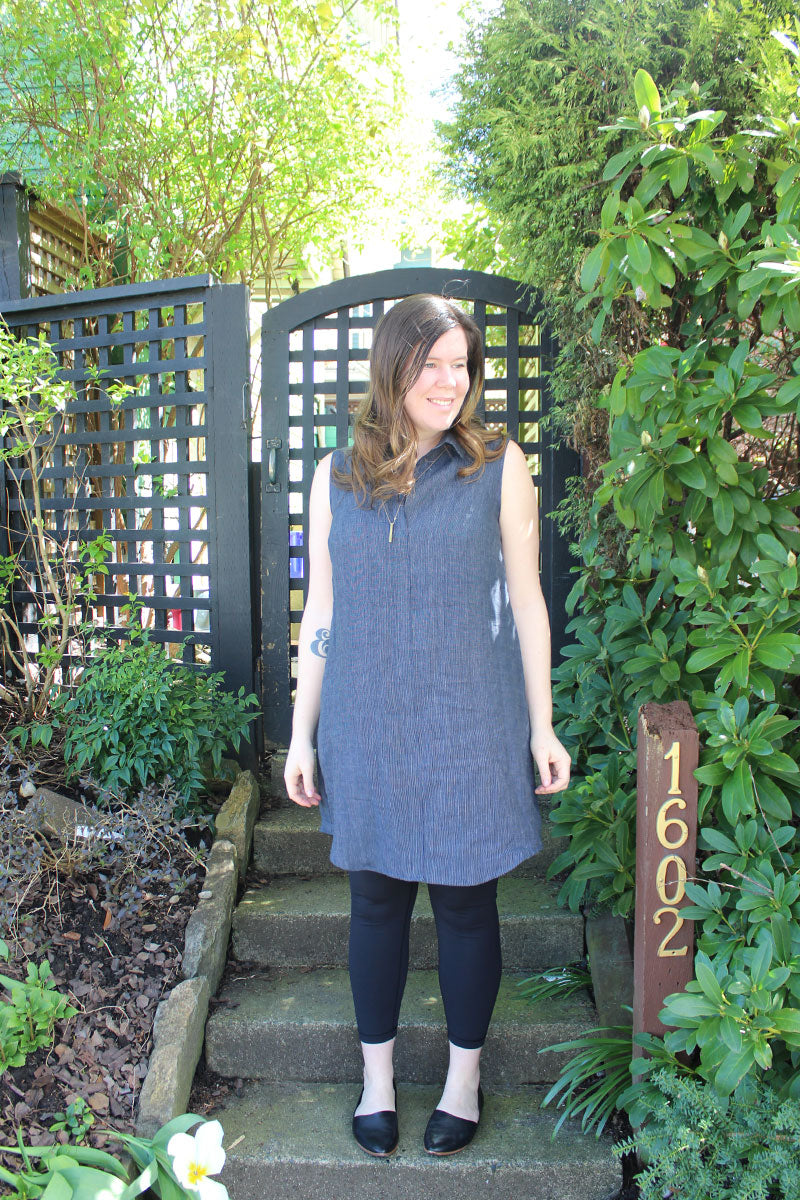 I really love this make and I look forward to wearing it loads this summer. Linen and cotton blends make the perfect summer wear, breathable and chic. Are you working on a #sewtogetherforsummer shirtdress?