This was a total spur-of-the-moment project for me. I was actually procrastinating doing real work and let's be honest, I'm not even sorry about it. This cute little jumpsuit is my new favourite summer outfit and I can't wait to tell you all about it!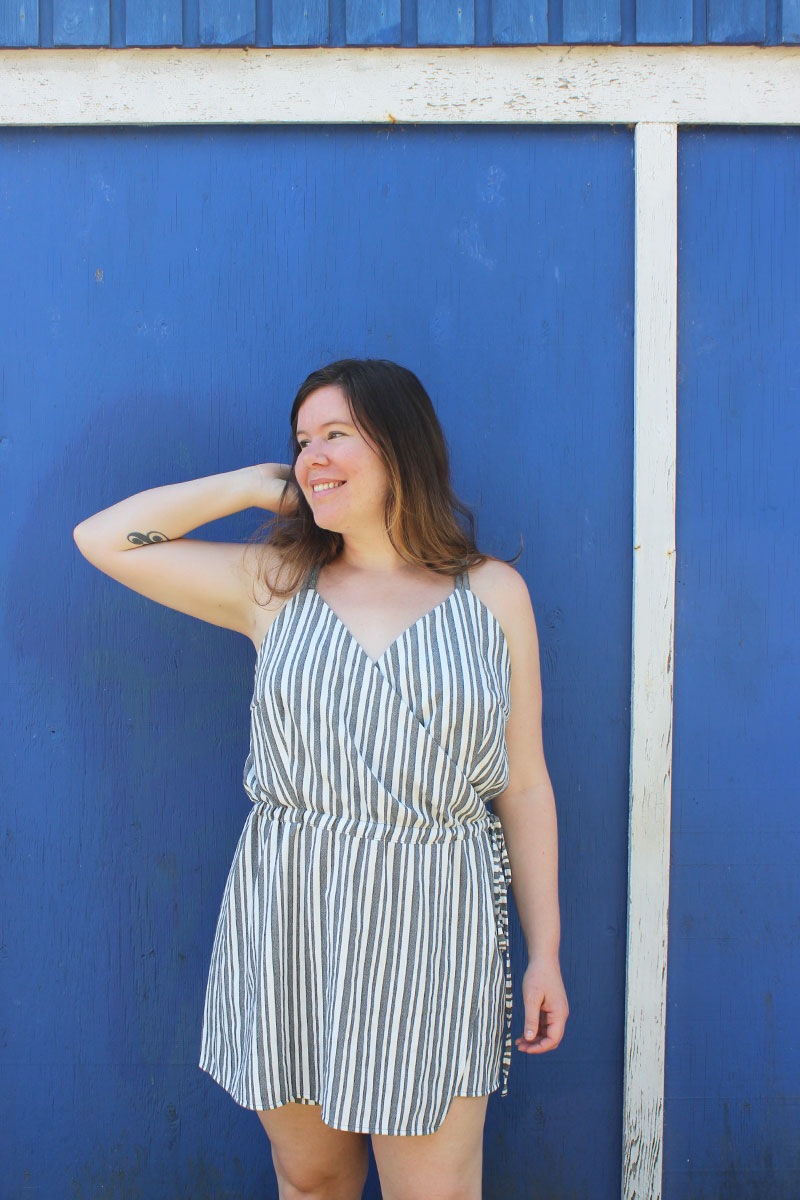 This is the Named Helga Playsuit from the playground collection. I loved the sample they showed and knew I wanted to give it a go, but I was waiting for more versions to pop up so I could get a sense for the fit.  Eventually, I just decided to dive in and give it a go, and it was quite a fun sew! I like the design a lot. It is a wrap jumpsuit, so no zipper is required, and it has a faux skirt in the front and shorts in the back.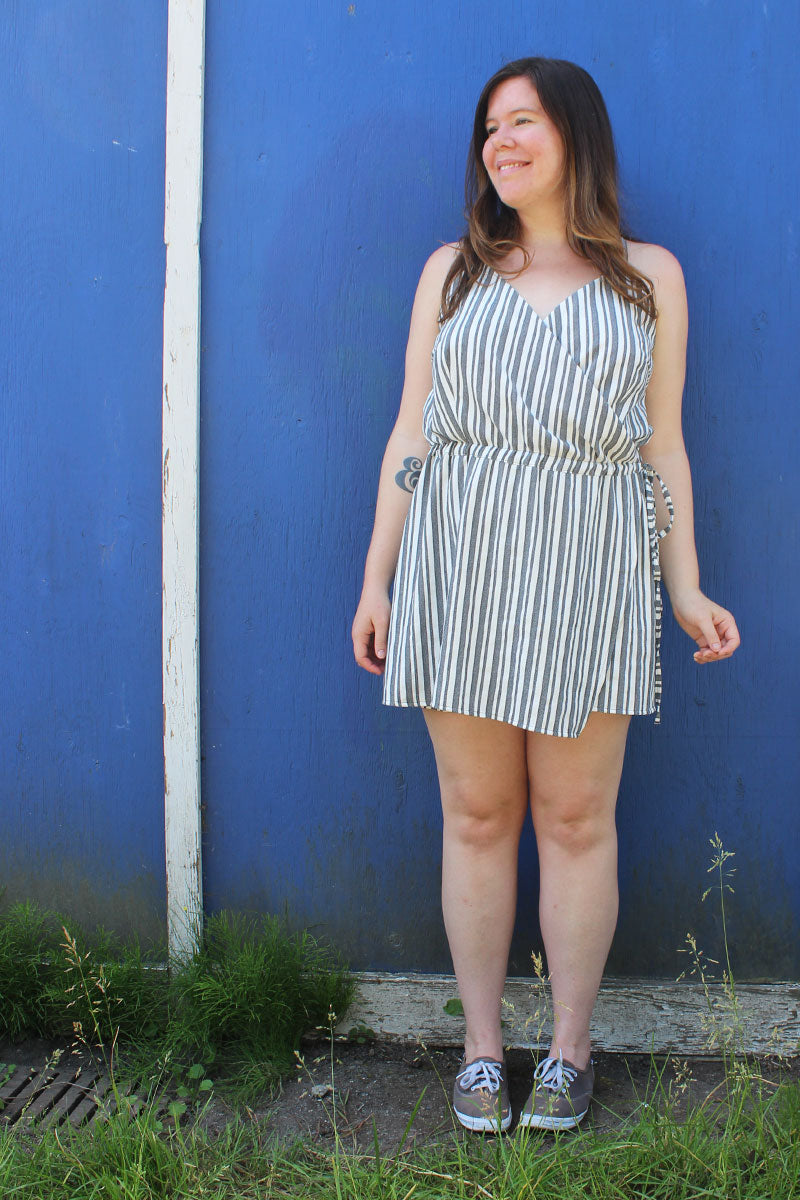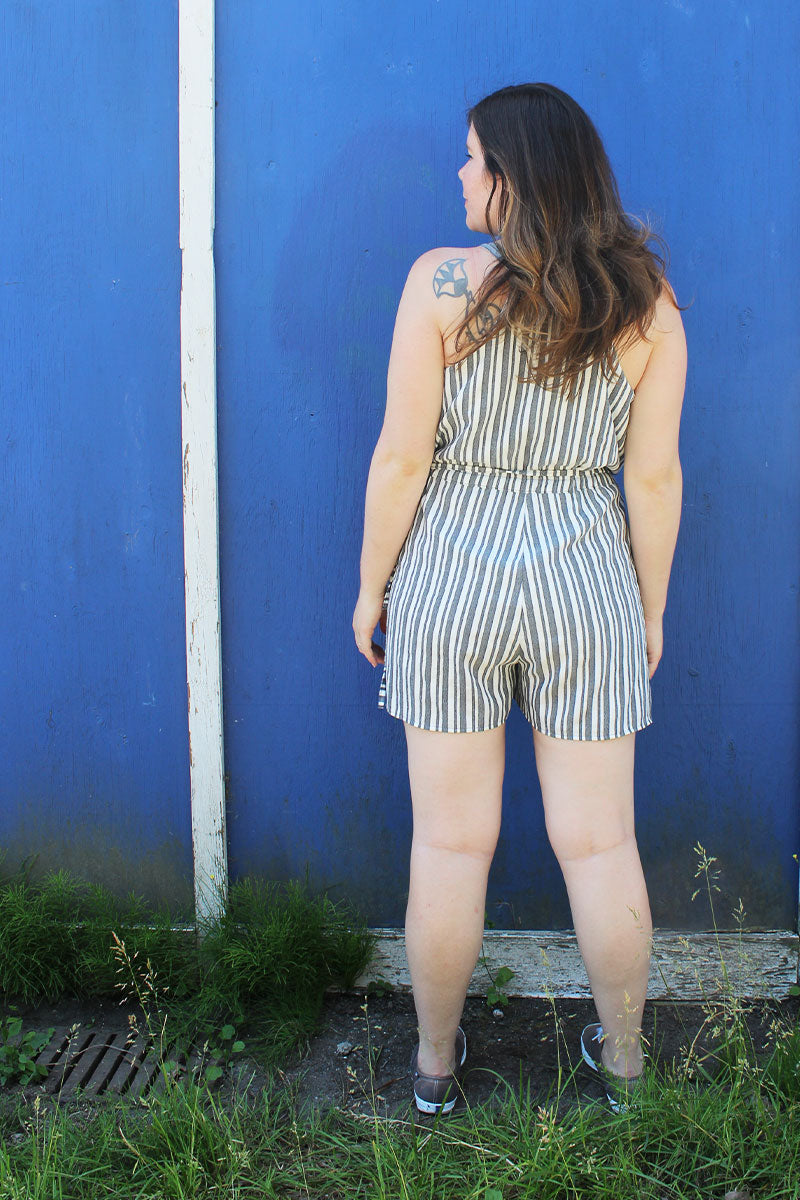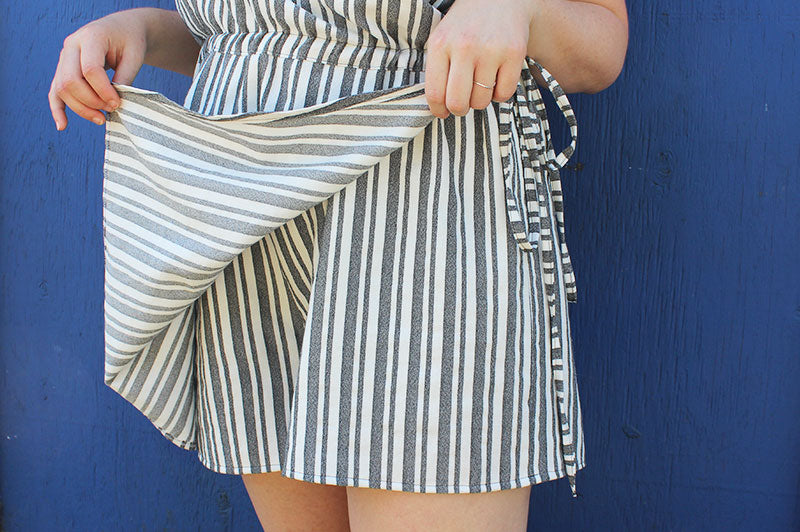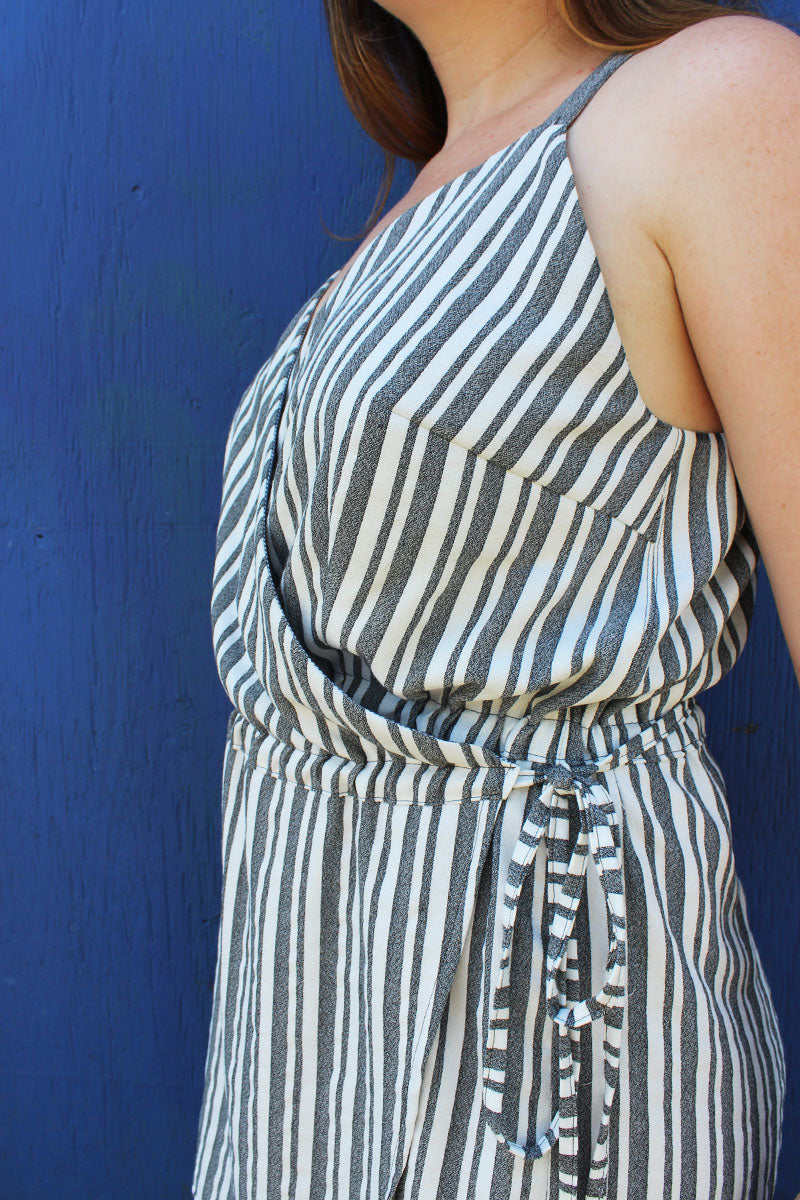 I used a stiffer crepe fabric from Blackbird Fabrics even though the pattern calls for lightweight fabrics like rayon. I love the sample from Named and it looked to me like it had some structure to it. I also liked the idea of stripes. This is something I had on my summer inspiration board and I'm happy I made something in this trend. I lined the bodice with a thin cotton that also had stripes, so it is a really cute double stripe project and it is very comfortable on the skin.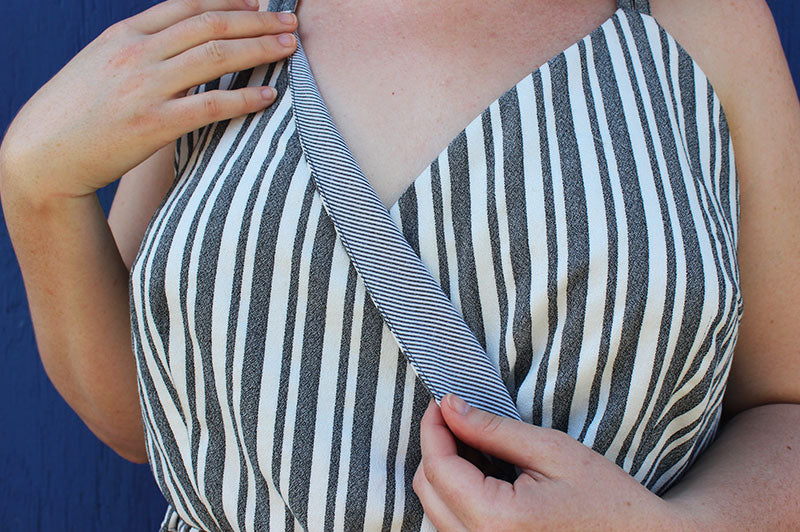 The pattern calls for rope or cord for the shoulder straps and the waist drawstring, but I chose to use self-fabric for both. I love striped drawstrings, they have such fun visual impact.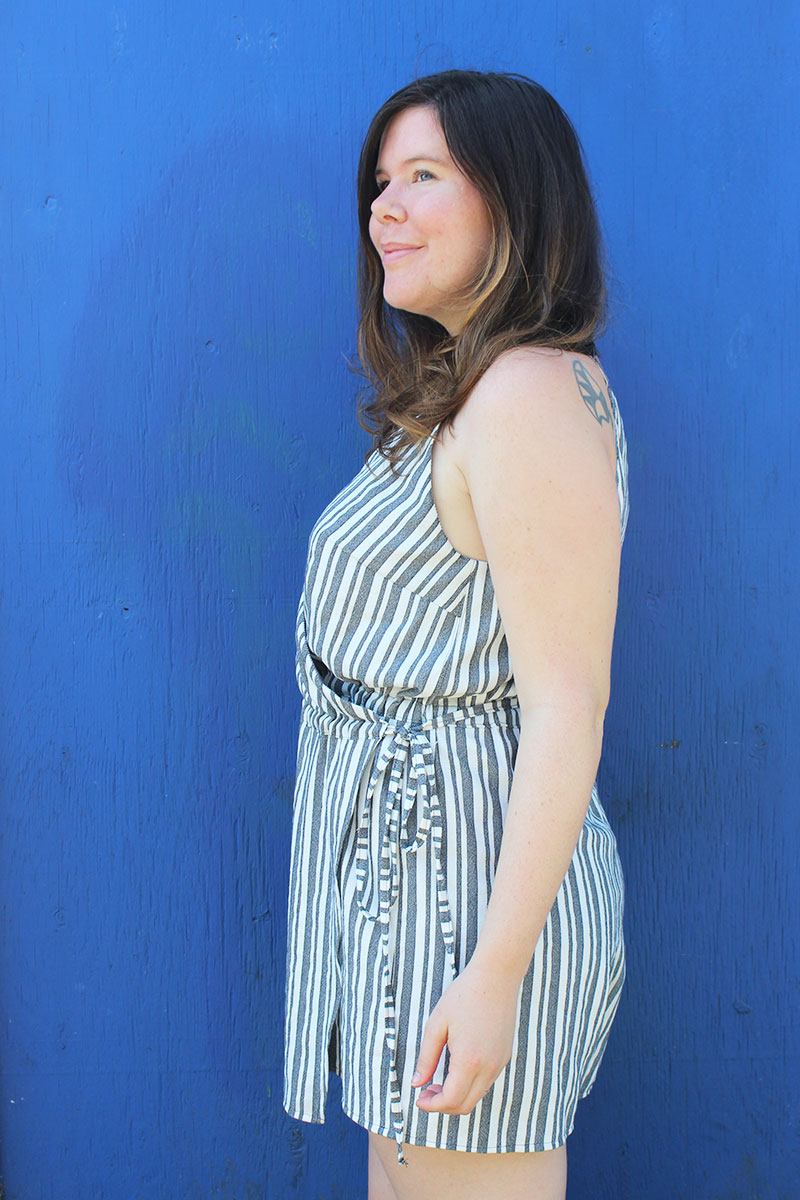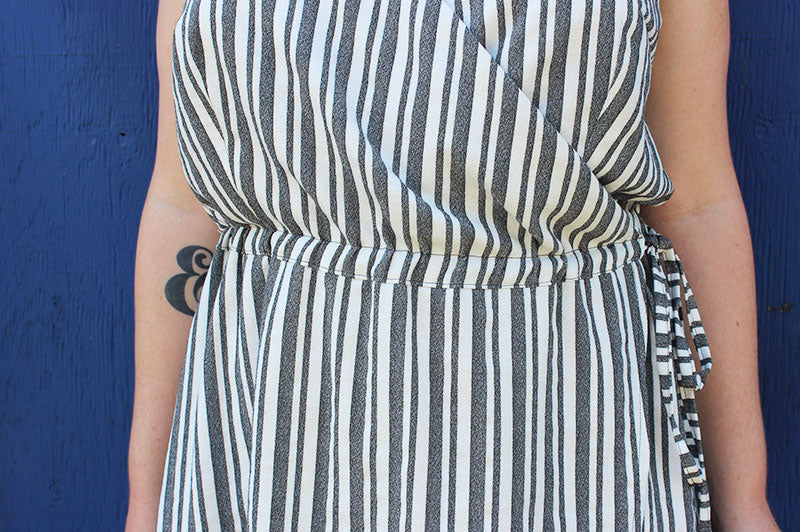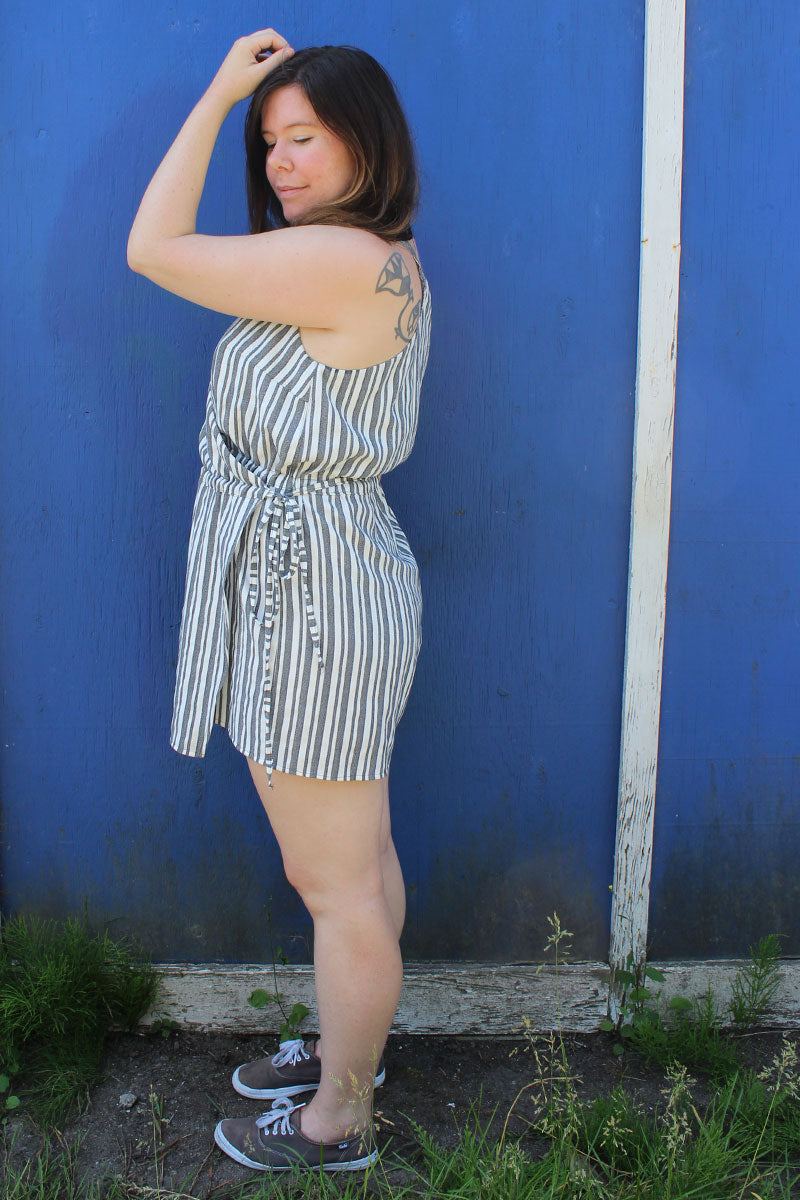 I had concerns about the wrap bodice because it looks a bit baggy on the Named model, I wasn't sure if it would fit my bust very well. After constructing the bodice, I decided to add in vertical darts to help give the top more shape around the bust. It worked really well and I only had to cut a bit off the wrap skirt and inner short piece to match the fabric used up by the darts – easy peasy.  Other than that, I made no changes to this pattern and I cut a size 14.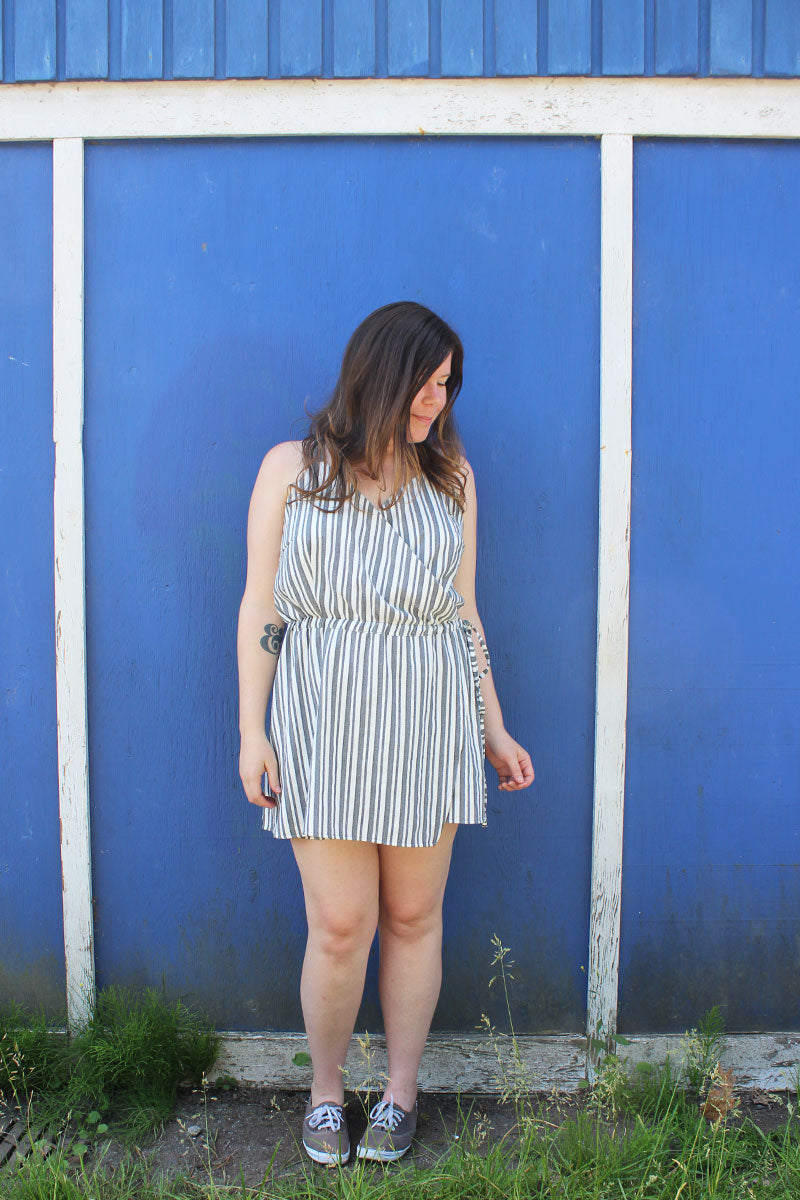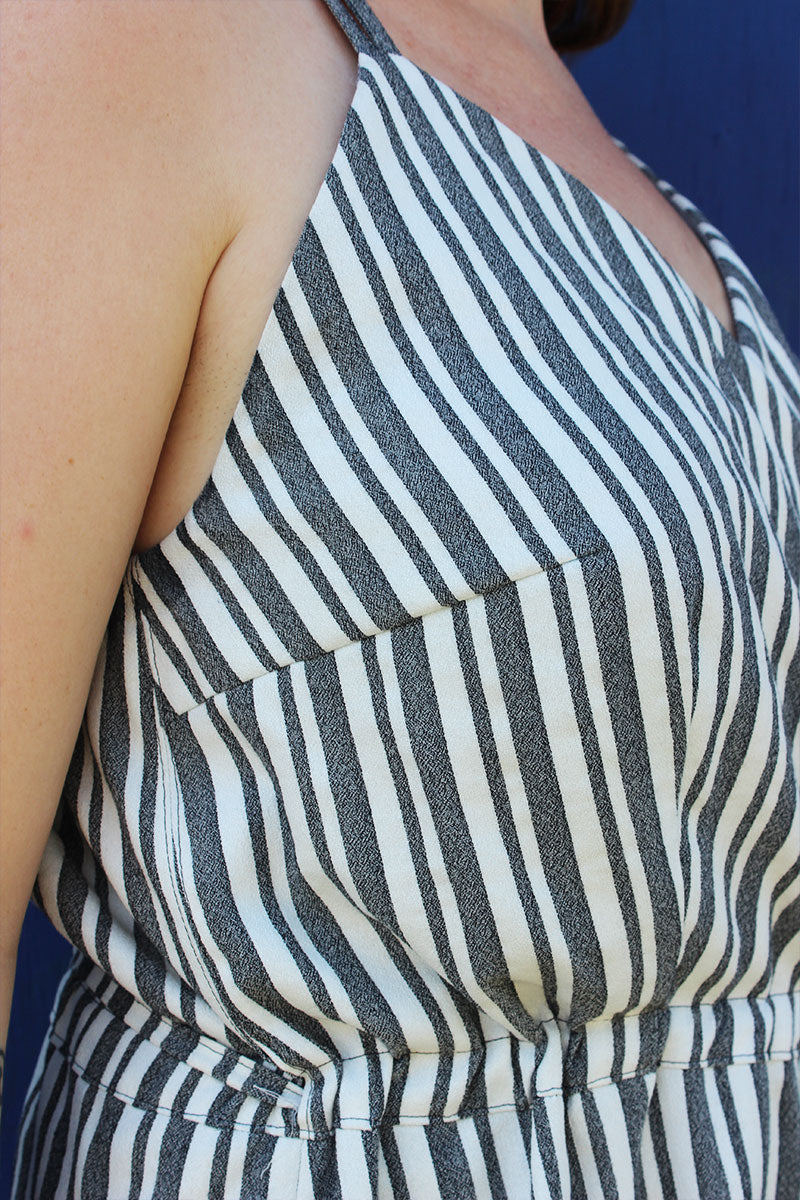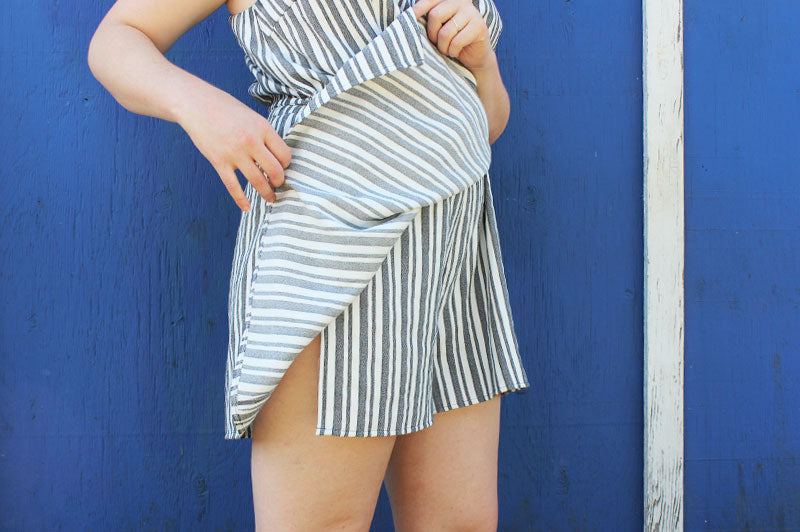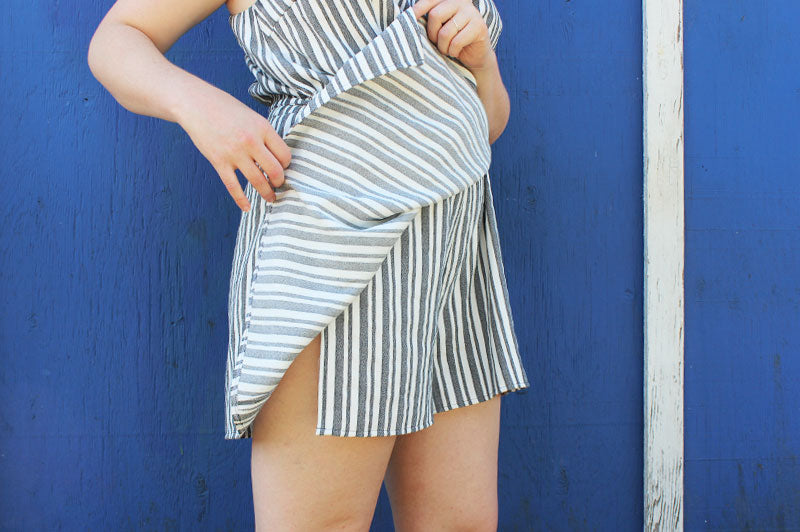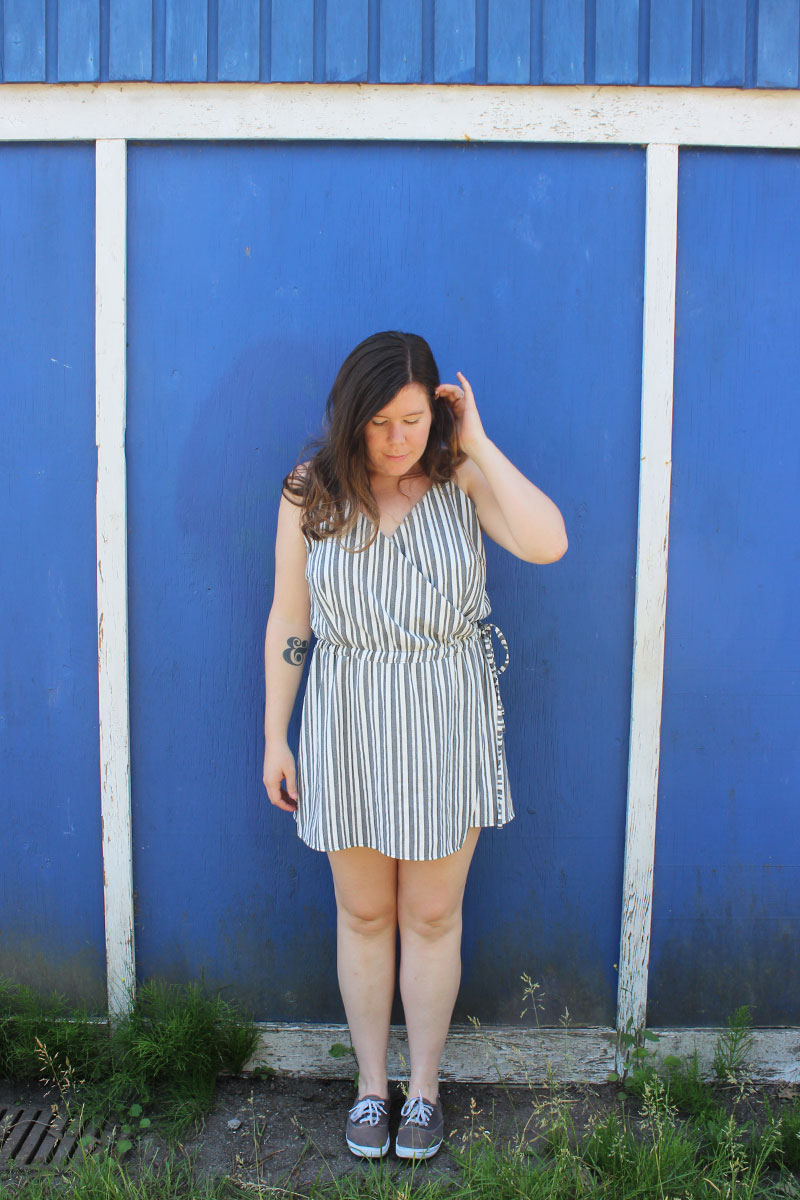 I was a little unsure about the fit once the playsuit was completed, it was still baggy up top and not the most flattering. However, after wearing it one day, I found it to be SO comfortable and nice to wear, and I feel really confident and stylish in it, so I have no more doubts now. I can get away with not wearing a bra because of the baggy top and that way there are no straps showing, bonus!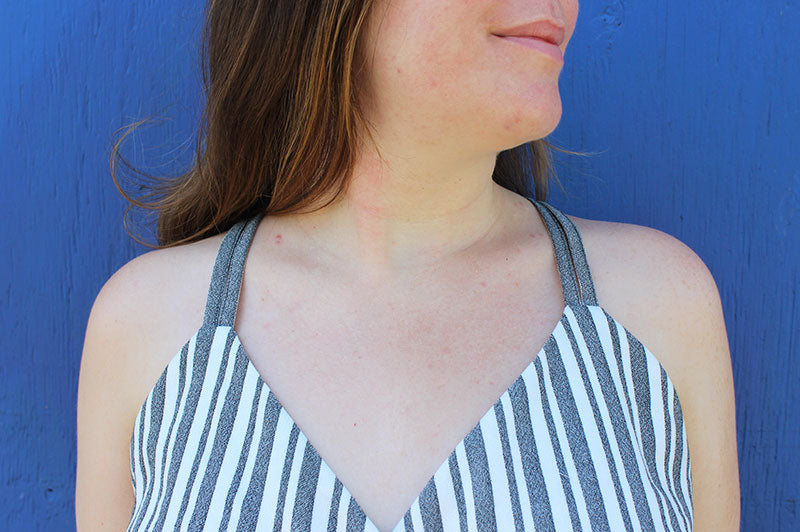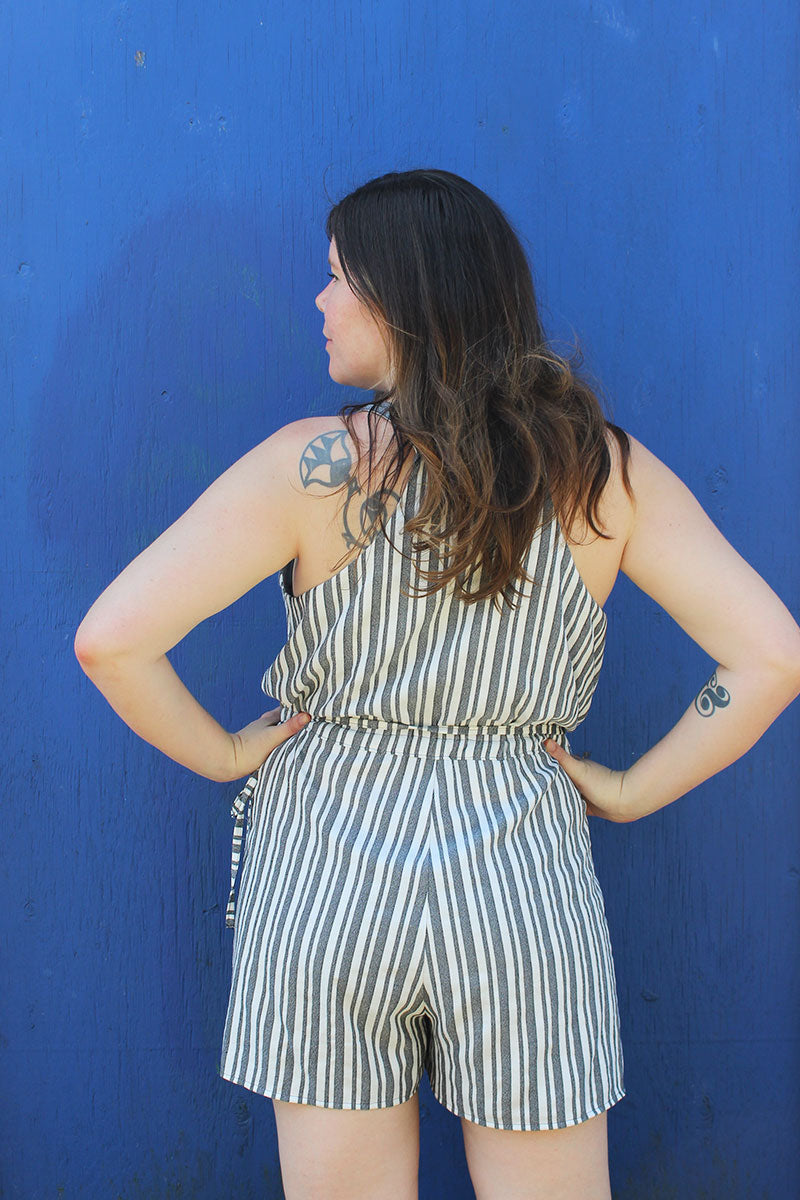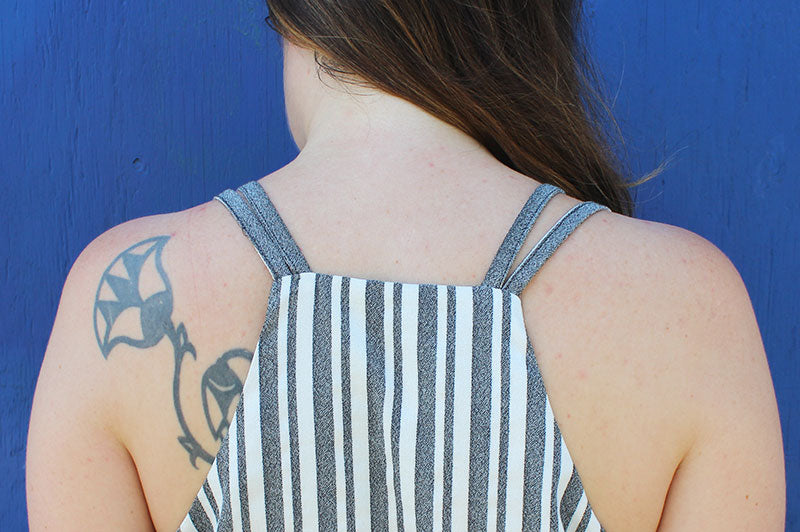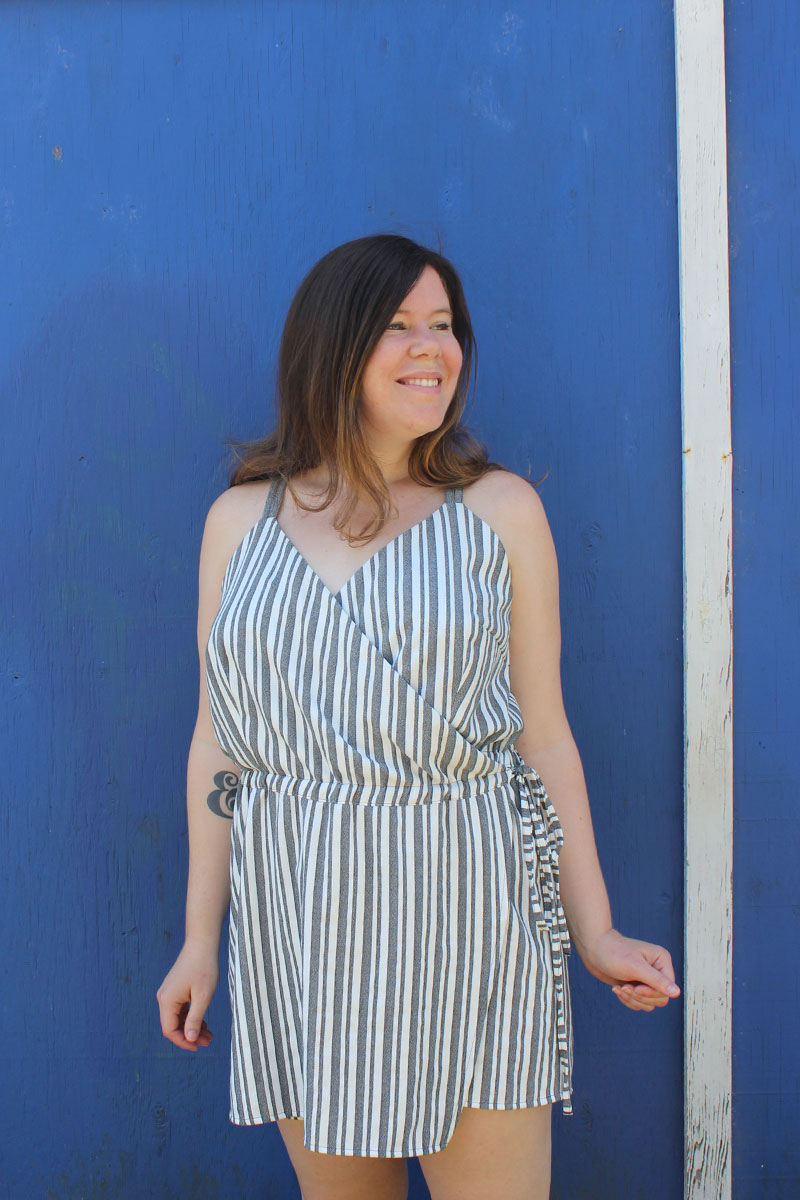 I am going to get a lot of wear out of this cute little jumpsuit this summer – I just have to be careful not so spill anything on it!
---