Stop the presses. I've made the ultimate summer dress and you can too! This is a hack I've had in mind for a while and I'm kicking myself for not trying it sooner. It really is the most comfortable thing EVER and it was so easy to whip up.  All you need is the True Bias Southport dress pattern, some knit fabric and some elastic.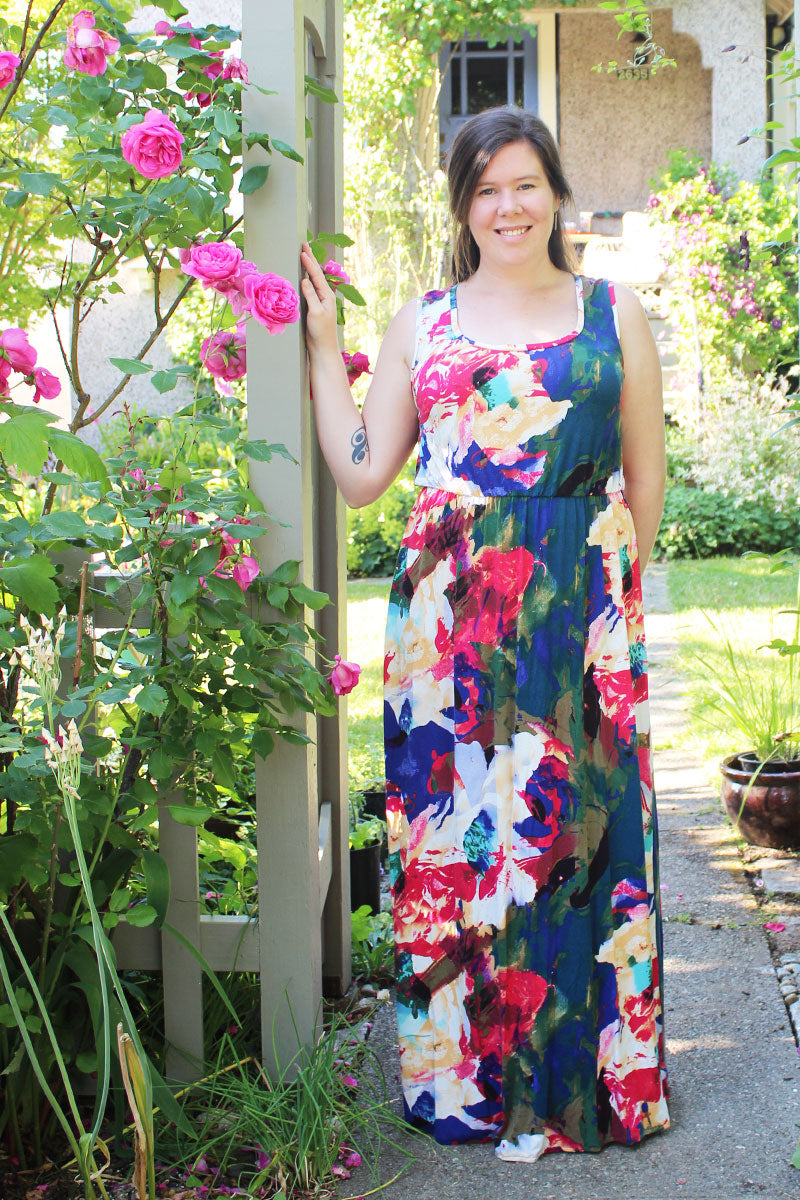 I chose to use this fantastic abstract brushstroke print from Blackbird Fabrics for this dress. I knew it would drape beautifully and the large print is perfect for this kind of project. I cut the same size I usually cut for the woven version, but you could size down if you wanted a closer fit. I did take the sides in a bit right under the arms to eliminate a bit of gaping here.
Here are the adjustments I made
Cut the bodice front on the fold, eliminating the button placket
Cut both front and back skirts on the fold, eliminating the center front slit.
Cut knit bands for the neck and armholes. I cut these on the grain, no need to cut them on the bias with knit fabric.
Eliminate the waistband casing (optional). I sewed fold over elastic directly onto the waist seam on the inside of the dress. You could keep the waistband casing and thread elastic through it, or keep the casing and use a drawstring.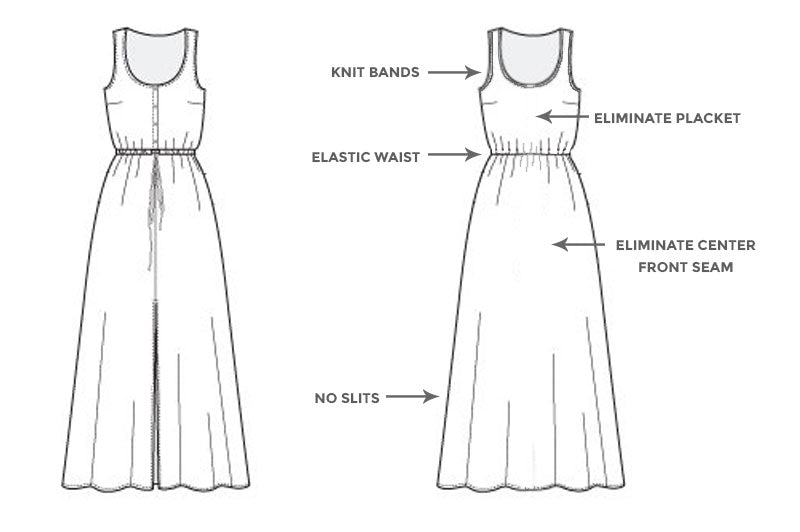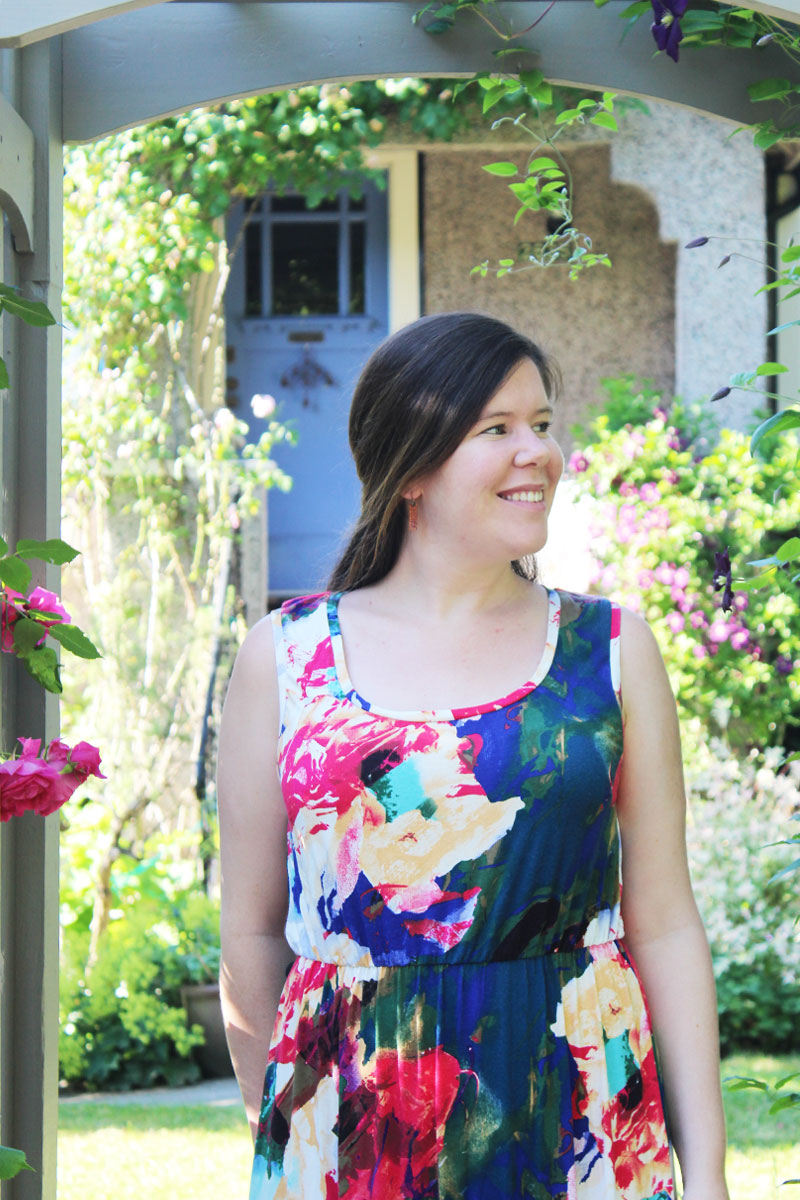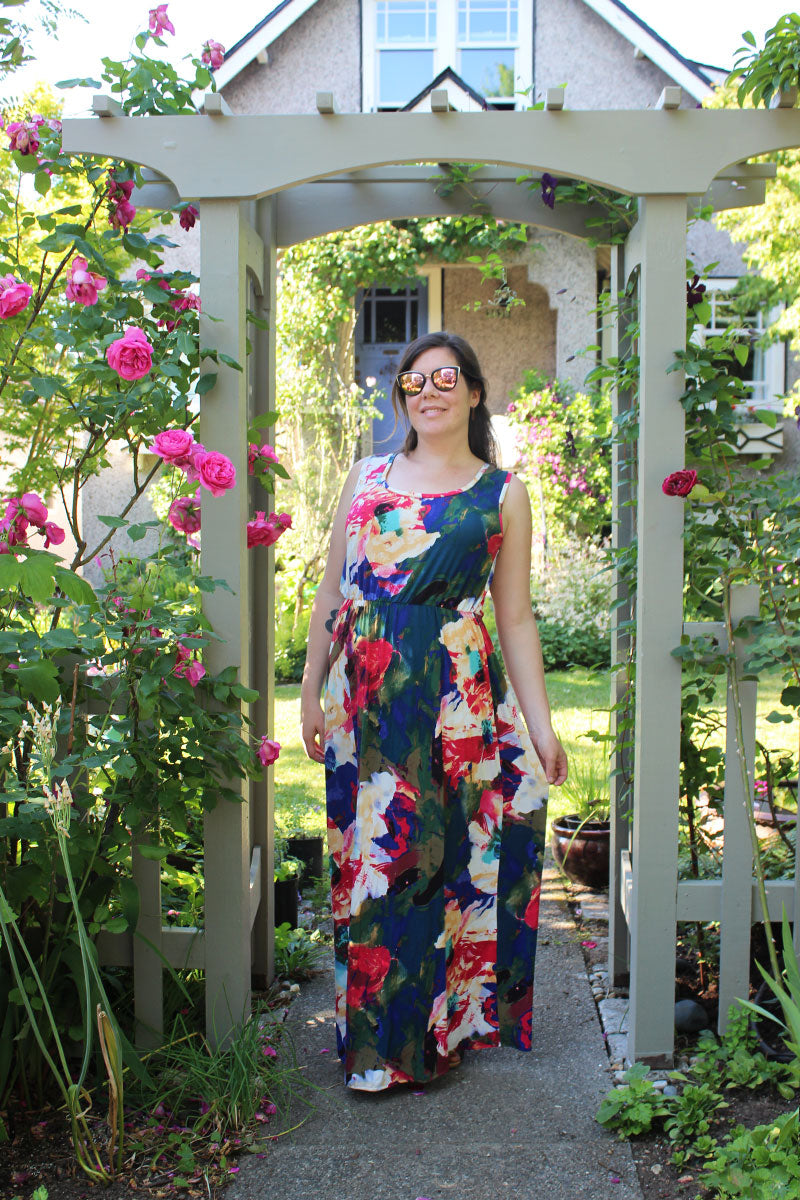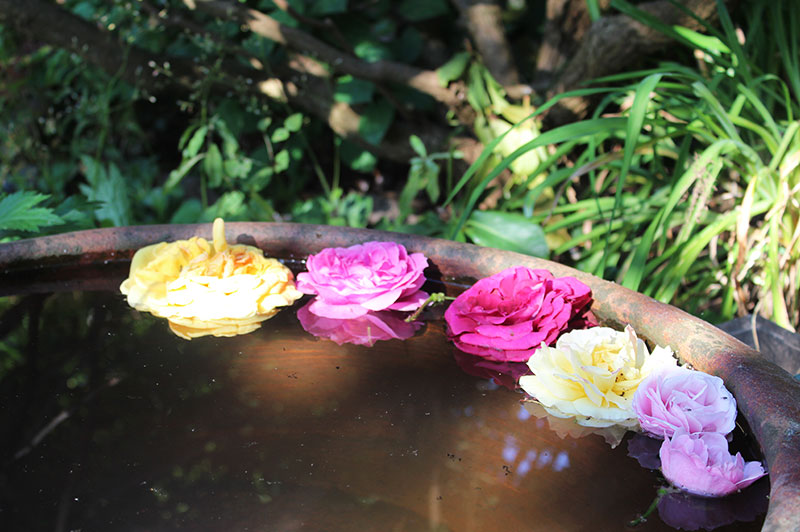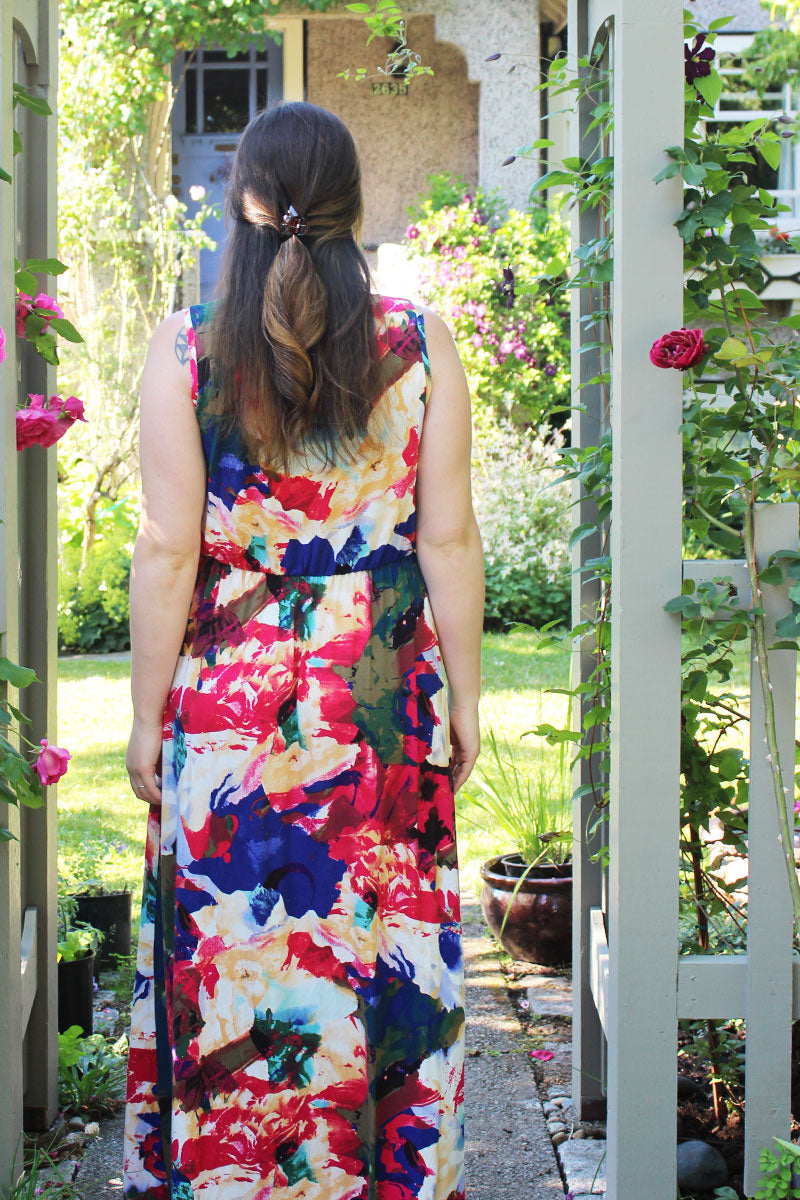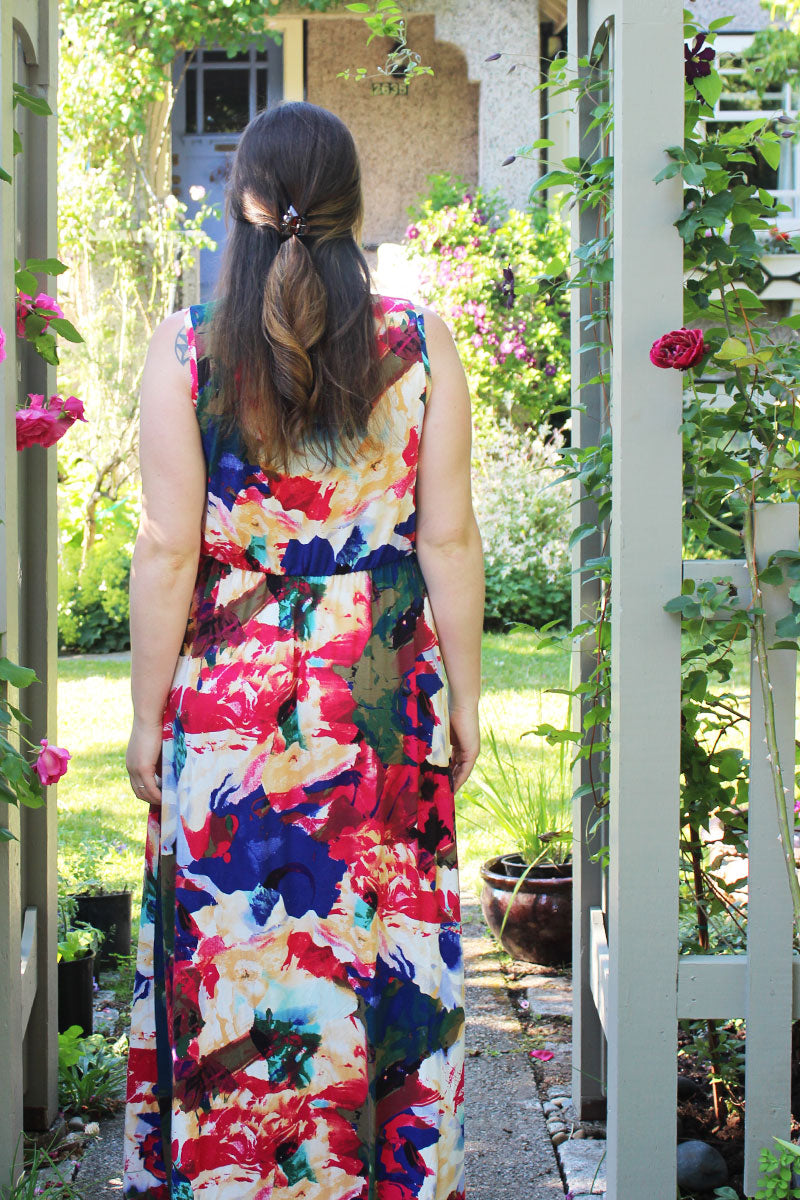 I can't wait to make more versions of this dress in both the maxi and knee lengths. I like the full back coverage because I am prone to sunburns and it makes it an appropriate dress for many occasions.  It takes about 1.5 hours to sew up, so this is really a satisfying summer sproject!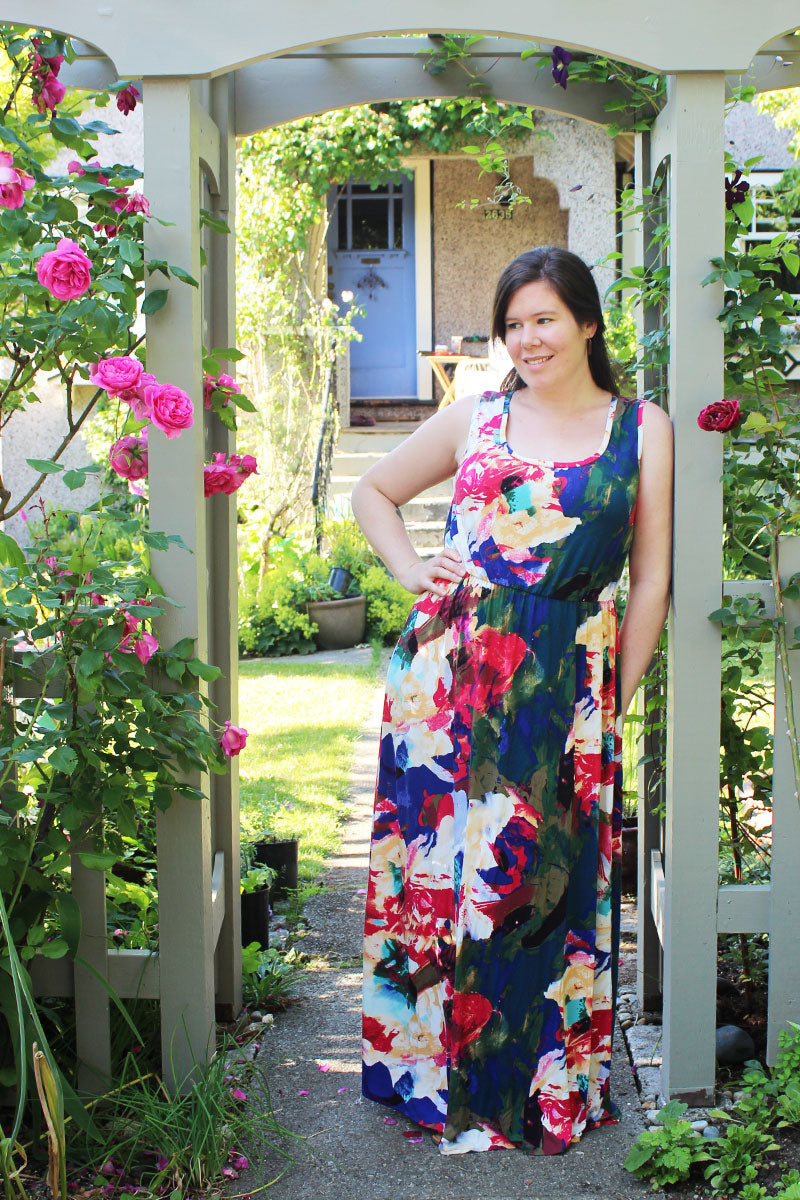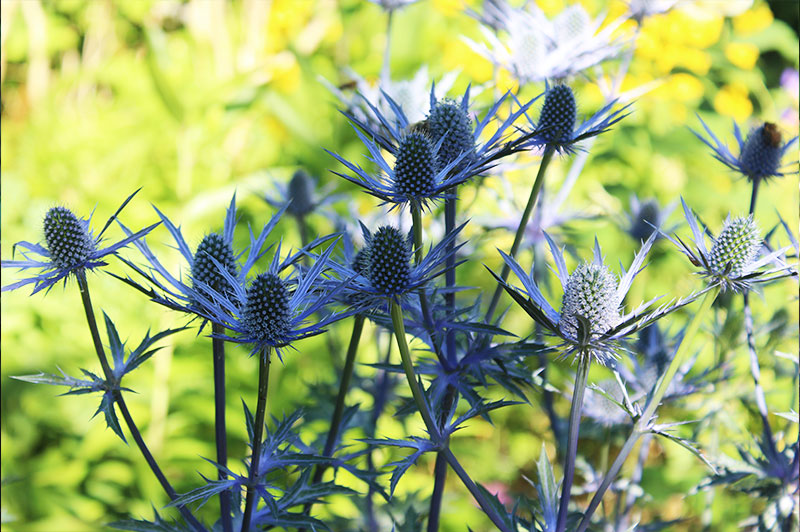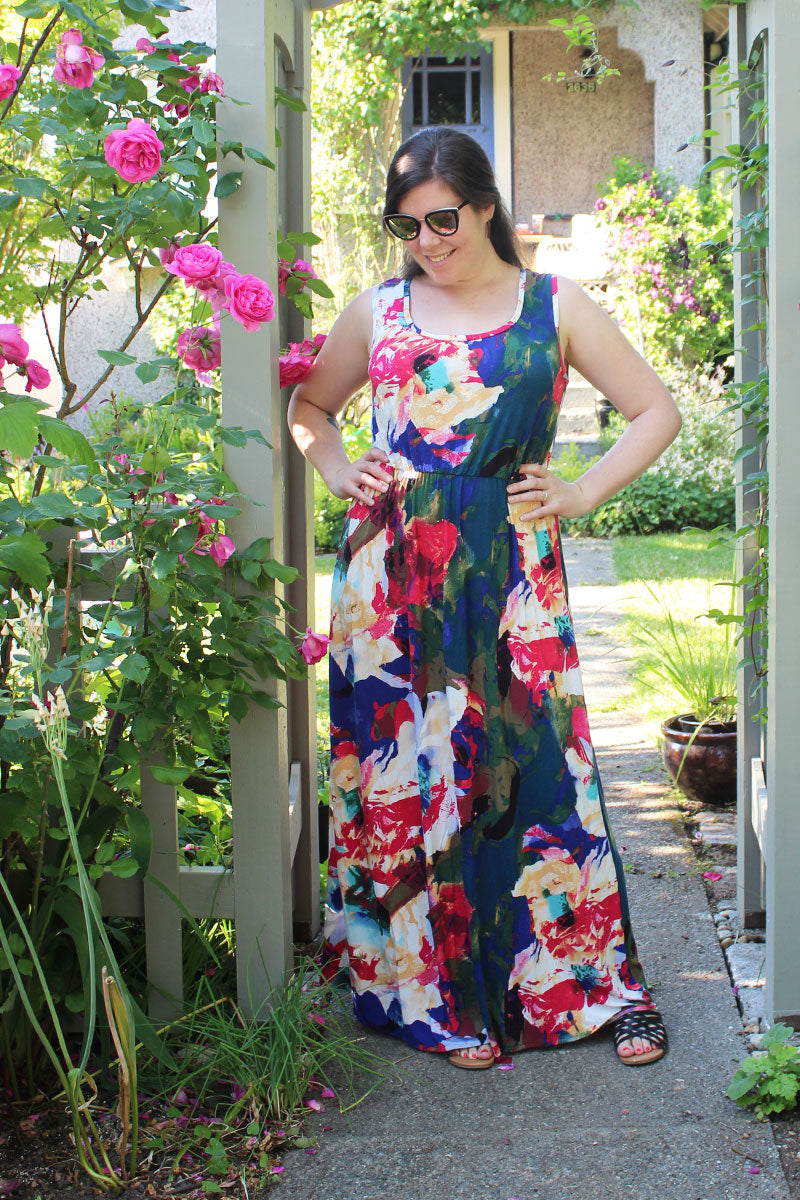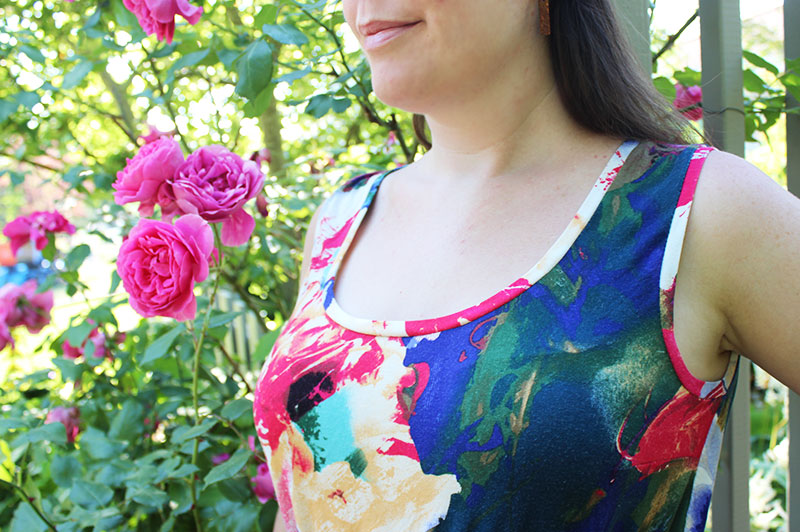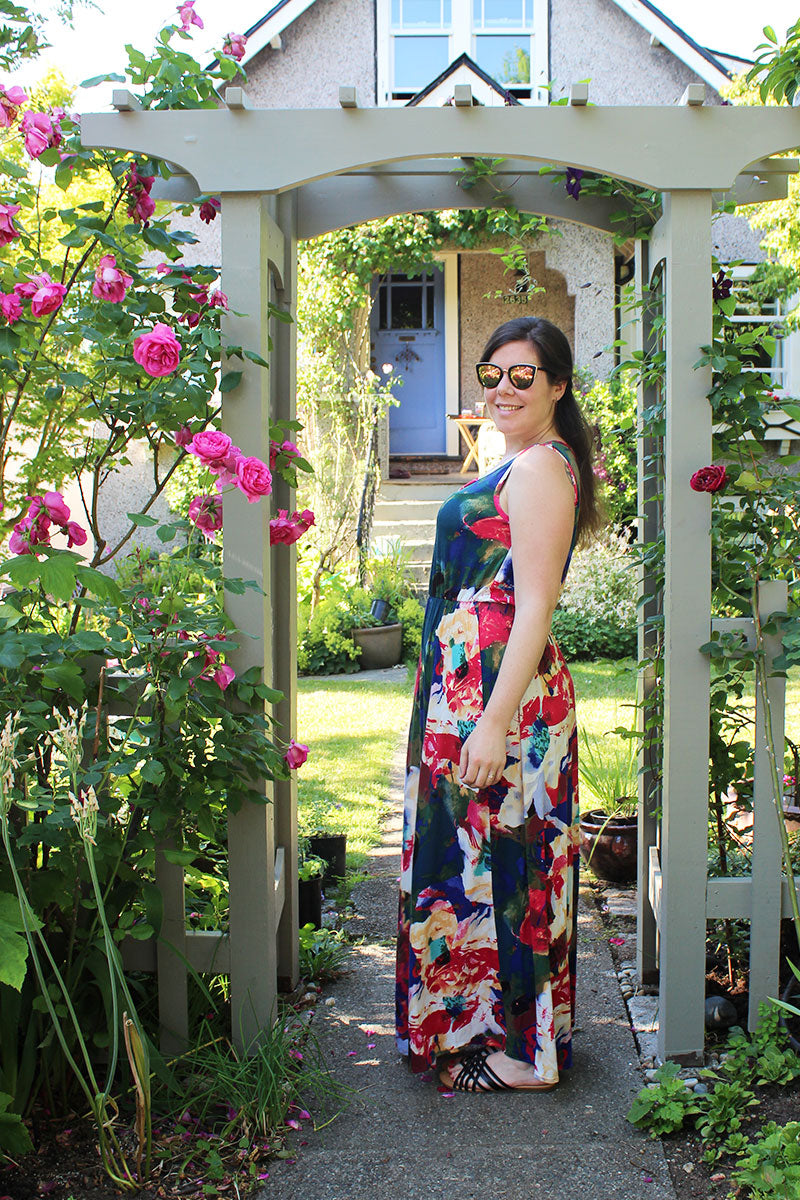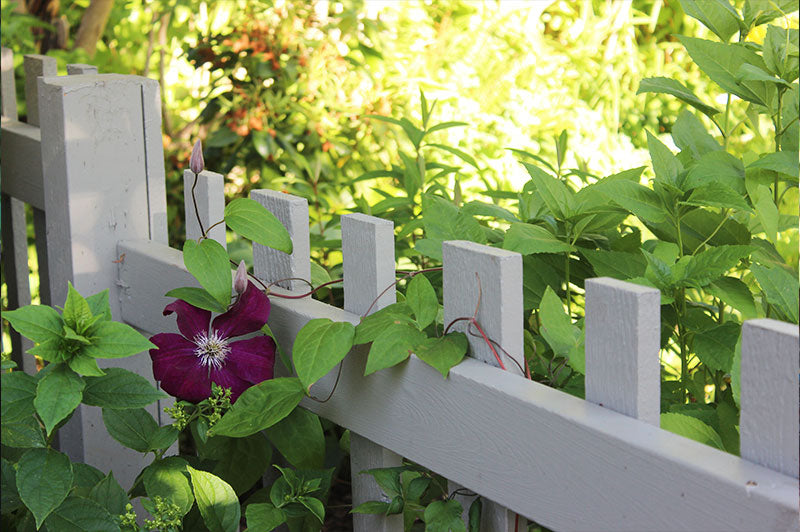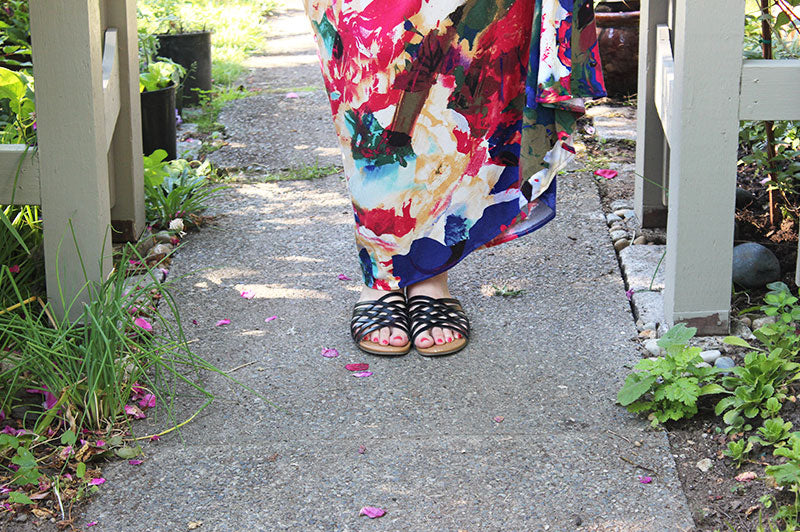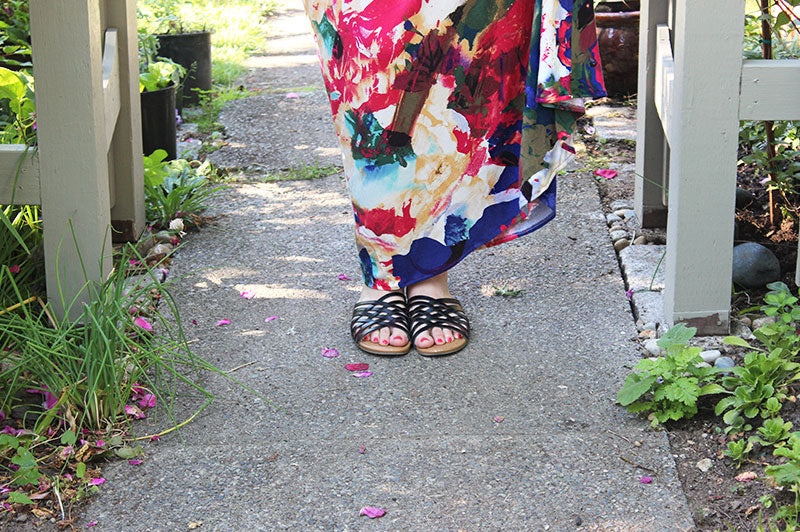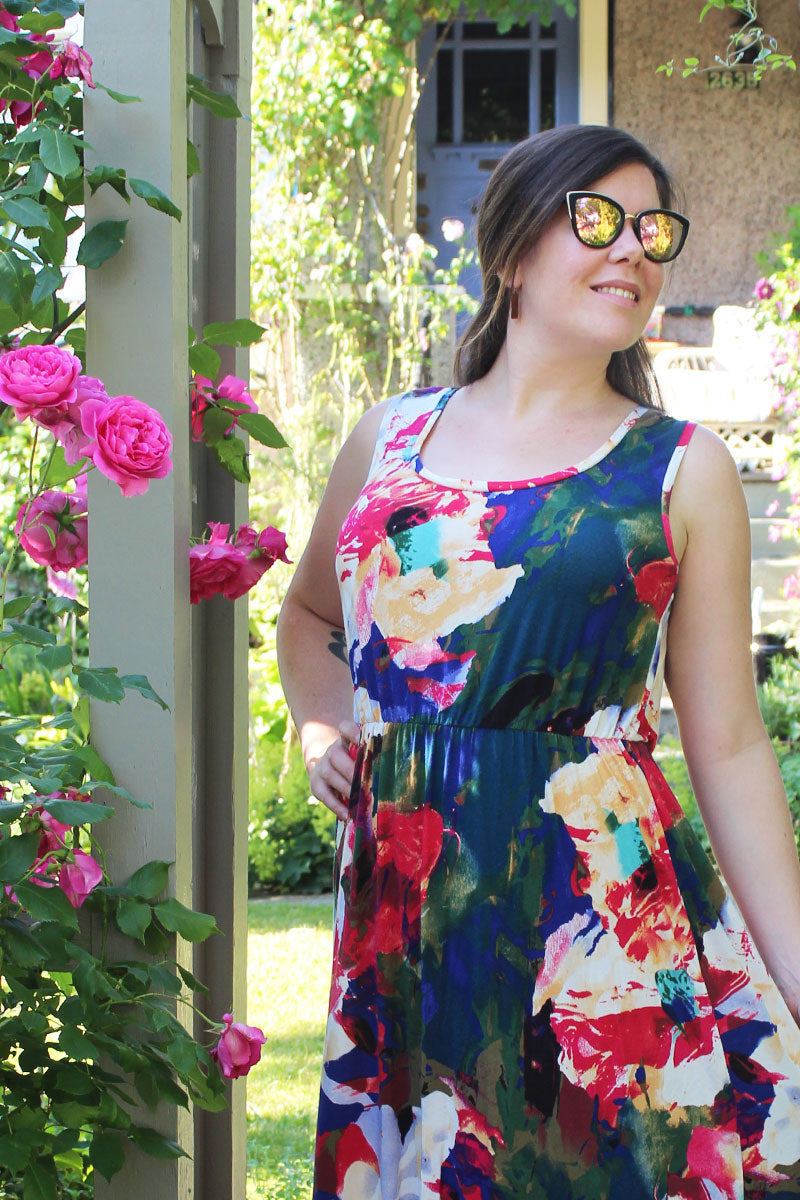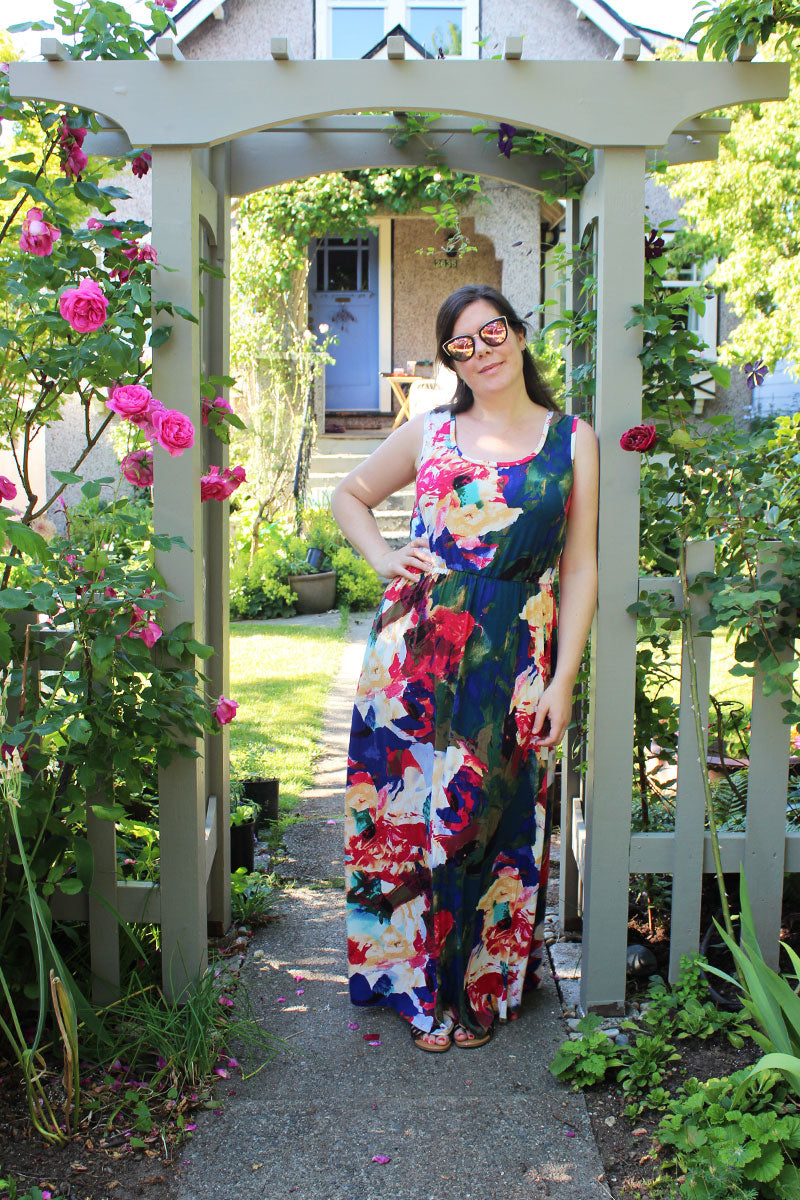 We took these pics in front of my parent's house. My mom is an amazing gardener and her her roses are all in full bloom at the moment. It makes for a pretty magical photo location!
I hope this inspires you to try your own knit dress Southport! I will certainly be making more very soon. Happy Canada day to all my fellow Canadians!