Happy Wednesday! I hope you are all having an awesome summer so far!! I don't know about you, but many of my summer sewing plans have fallen by the wayside while I make time for going outside, hanging out with friends, and just enjoying the warm weather. It's OK to take a little break from sewing every once and a while, right? Right! I am so enjoying seeing all of your swimwear makes so keep them coming!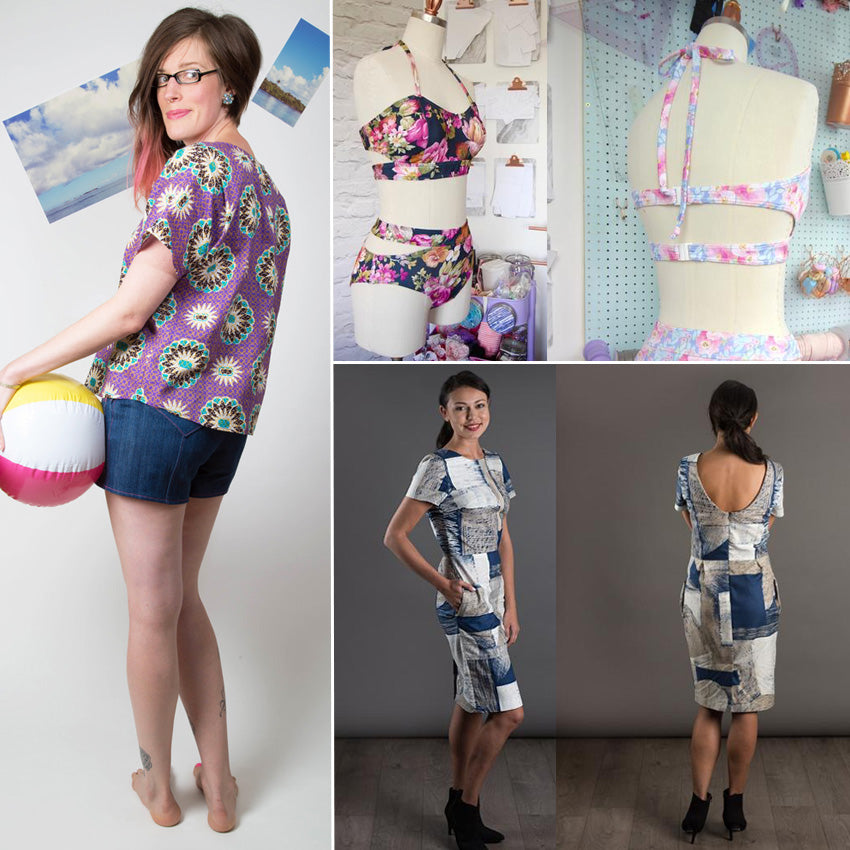 News (clockwise from top left)
The Avid Seamstress released the Shift Dress.
Evie la Luve released the Mimi Swimsuit.
Seamstress Erin released the Ultraviolet Tee.
Makes
A very stripey swimsuit from Feather's Flights.
I LOVE this maxi shirtdress from Girls in the Garden.
A fantastic vogue dress from Sewrendipity.
How cute are the pics of this Penny dress from the Tiny Stitcher!?
This mermaid swimsuit from Sew RED-y is everything.
I'm totally feeling the big sleeves on this Sahara dress from Self Assembly Required.
Anne's Colfax dress is so gorgeous.
I am obsessed with this fabric and dress combo from Sew Pretty In Pink.
Dixie DIY's new Splash Swimsuit is out of this world!
Inspiration
If you are planning a swimsuit this summer, don't miss my indie swimwear pattern roundup!