I am so pumped to share this post with you all today! As some of you may know from our Instagram stories, Caroline from Blackbird Fabrics and I are friends IRL and we've been getting together to sew regularly for the past year! We both really love the Named Reeta Shirtdress pattern and we decided to make it from the same fabric in different colourways (now restocked and available in the Blackbird Fabrics shop!). Naturally, we had to document our makes once completed because we looked hilariously adorable together. I hope you like our Reetas!
Psssst – We've been hinting at a special project that we've been working on together and this is NOT IT, lol! That is still coming soon, we promise 🙂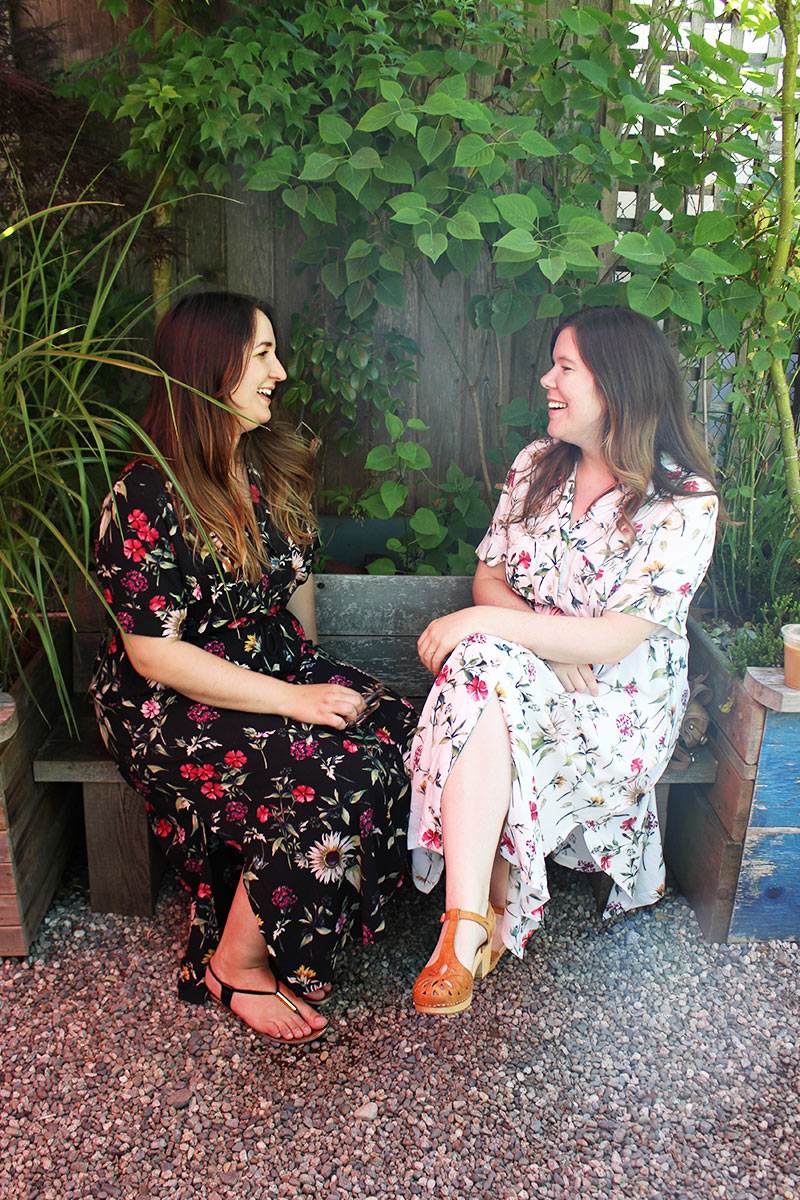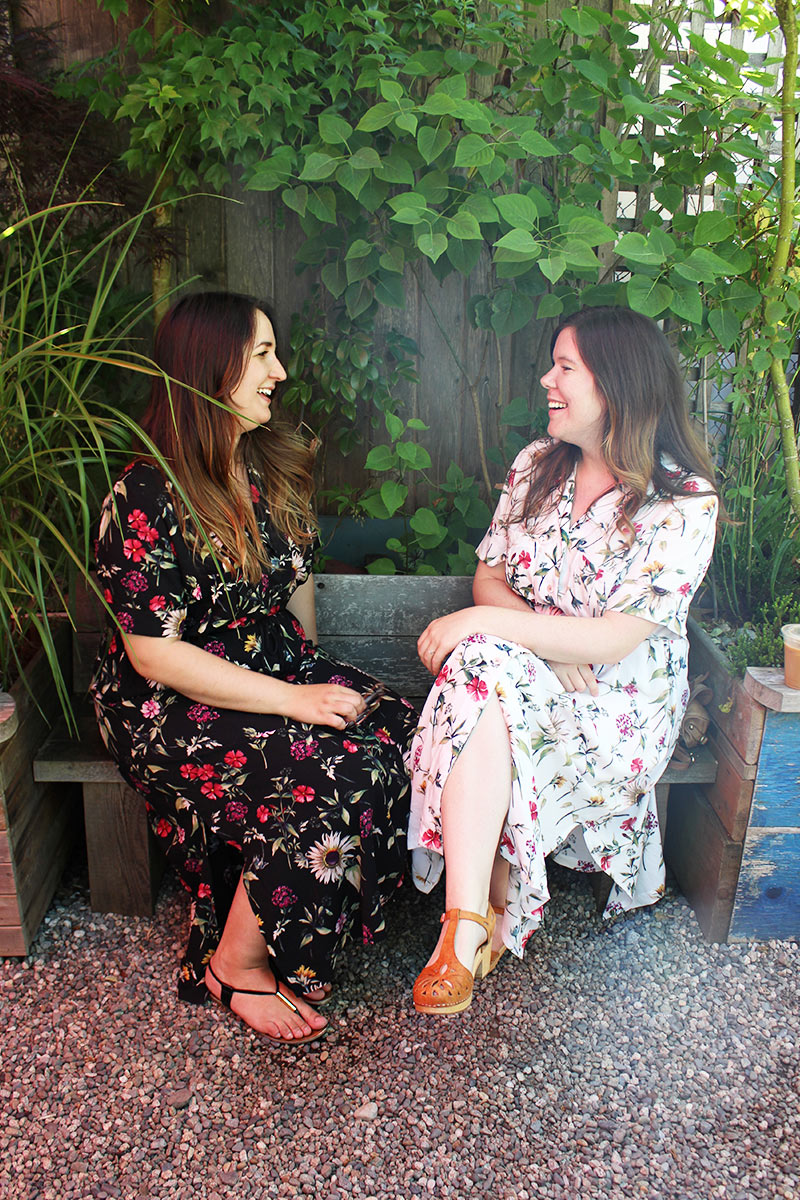 The Reeta Shirtdress is a midi-length dress with side slits and drawstring waist. It is very easy to fit and it has nice details in the pockets and sleeve cuffs. The collar does not have a collar stand and the buttons are sewn right onto the dress and facing (no placket). Despite the simple construction, this project took us both a while to finish! It is challenging to work with such large pieces of Rayon. A quick note to any petite folks wanting to make this dress, neither of us shortened it at all and we are both 5'9-5'10. It is quite long!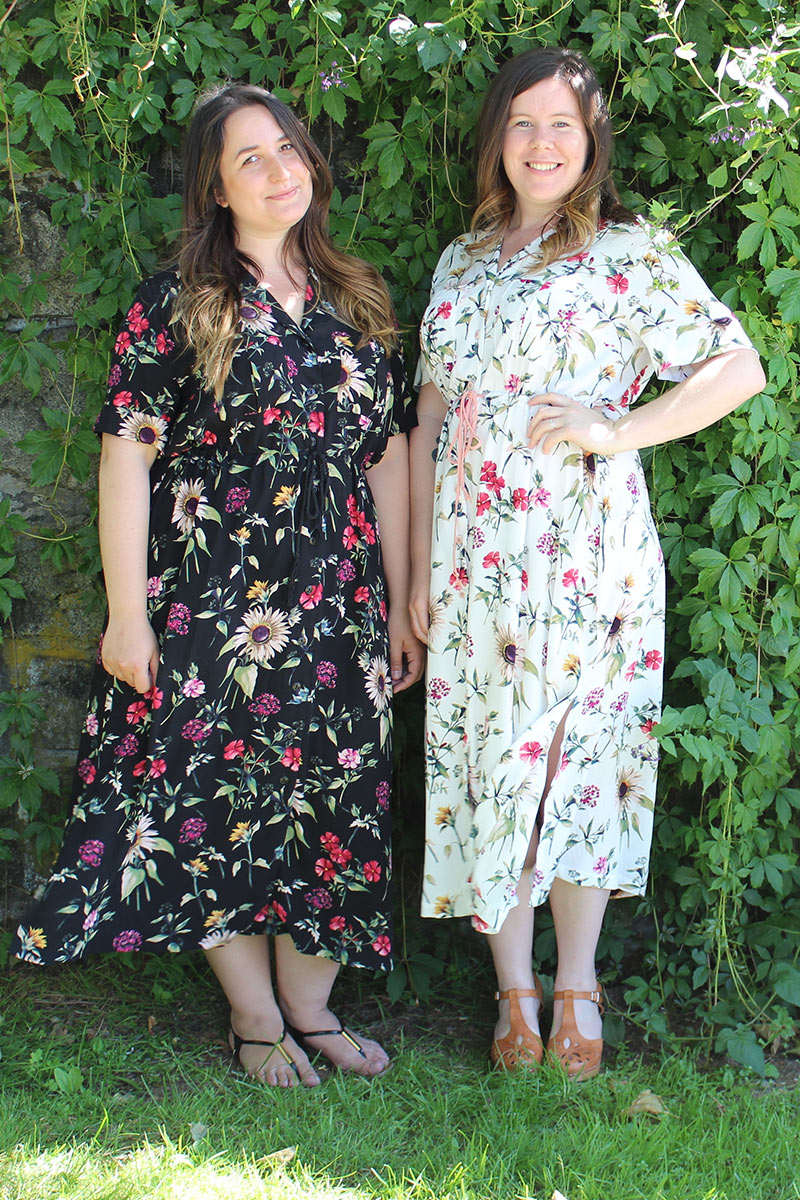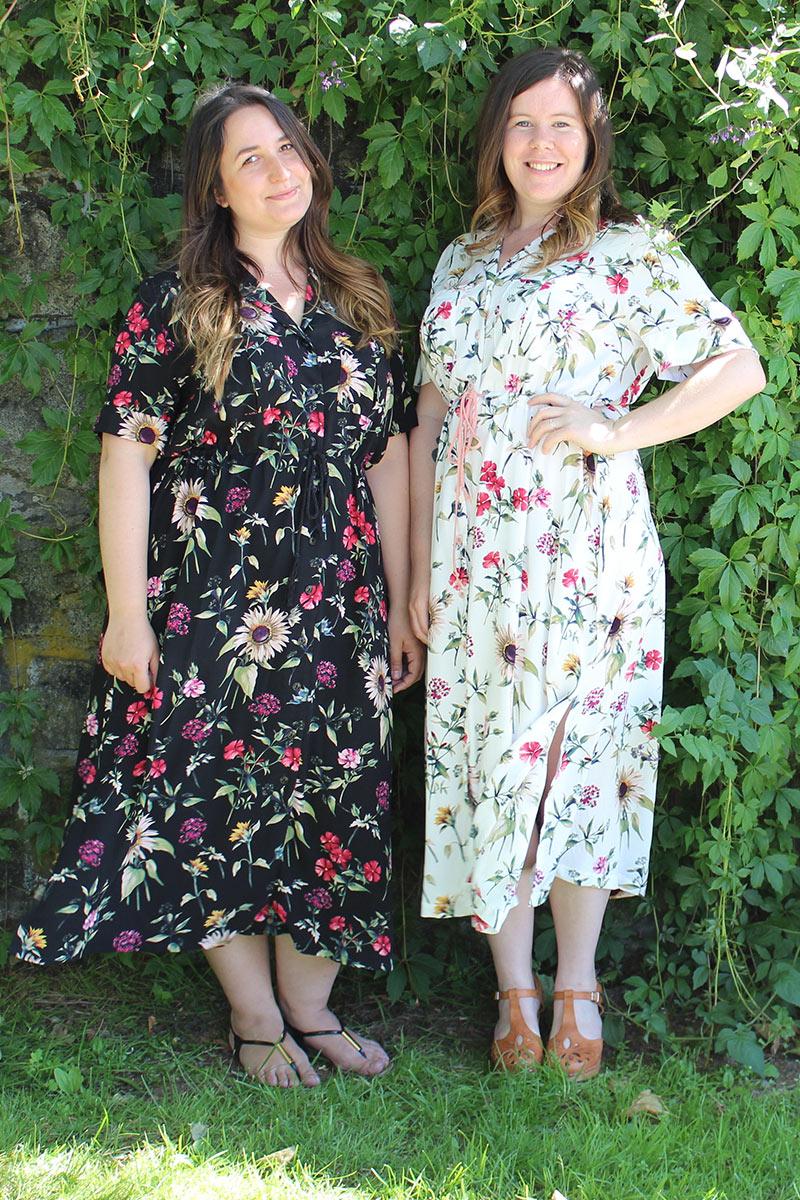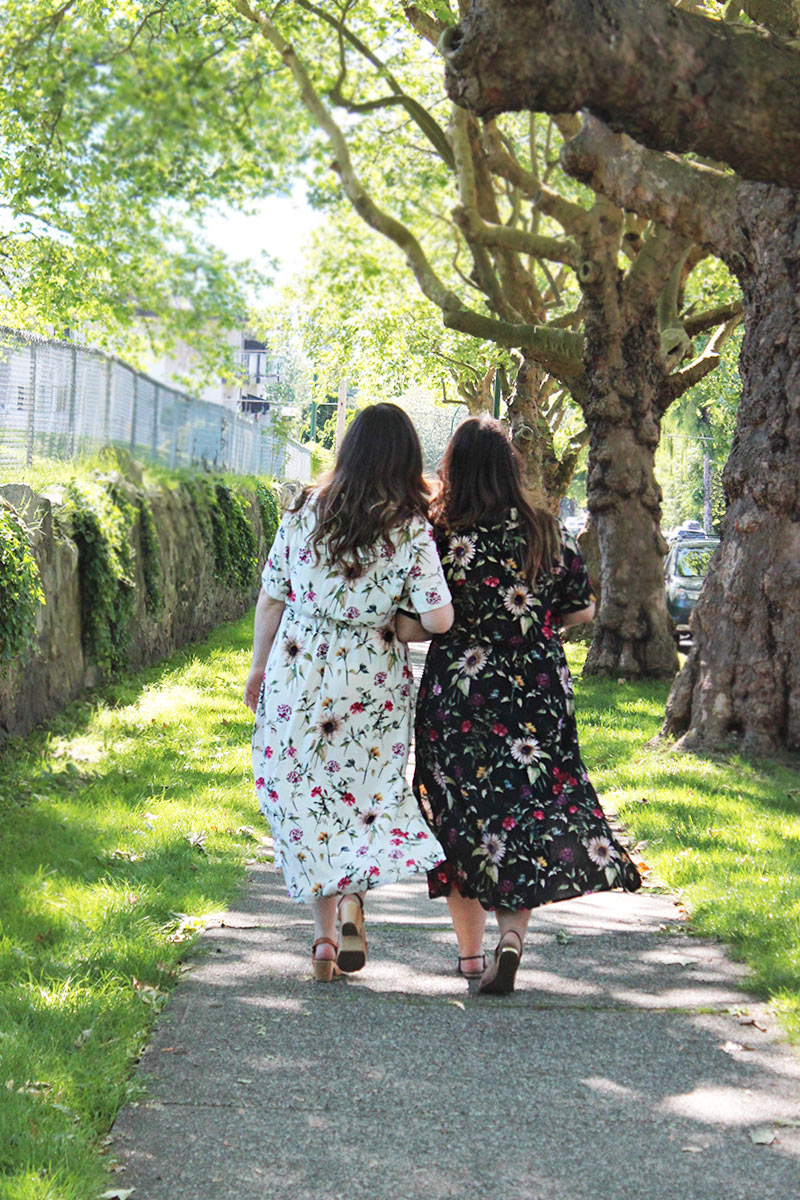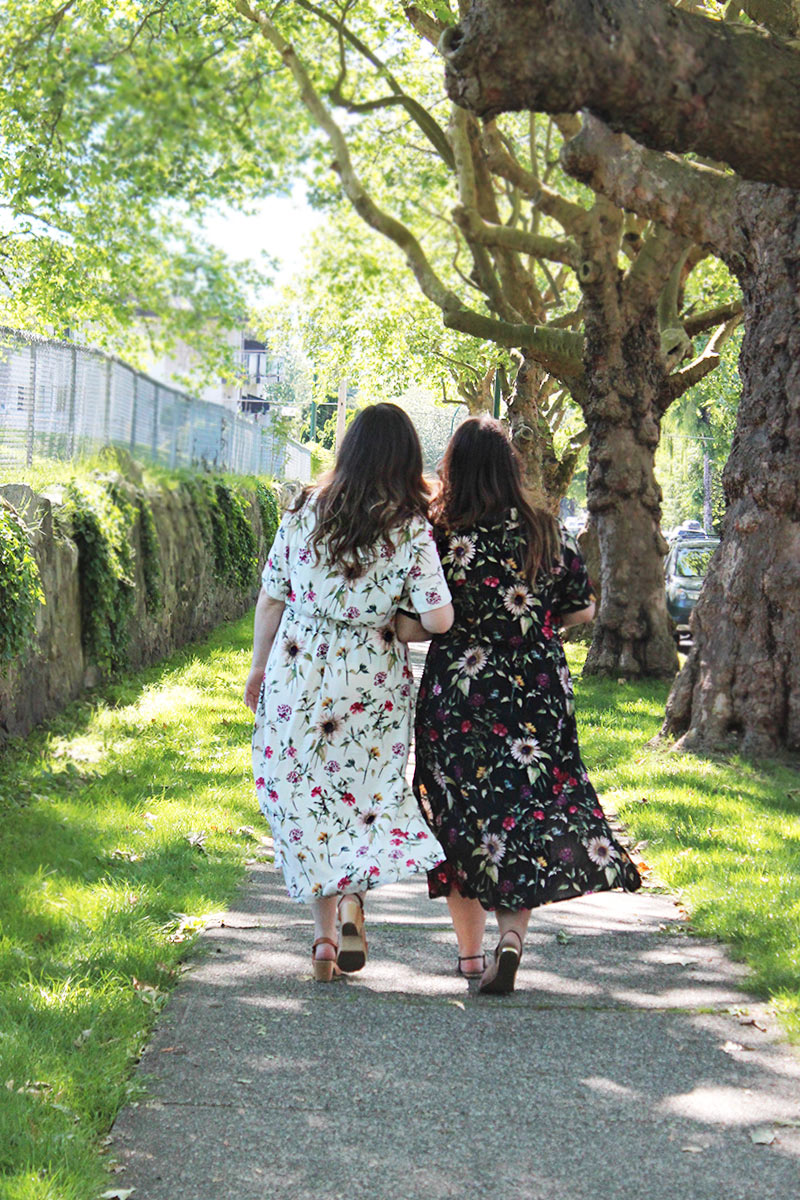 The drawstring waist on the Reeta is very flattering. We both put our drawstring a bit low in order to get a blousing effect when it is cinched tight. I struggled to find a drawstring in the right shade of white, so in the end, I decided to go for a pop of colour with pink! I also used pink buttons from Button Button here in Vancouver.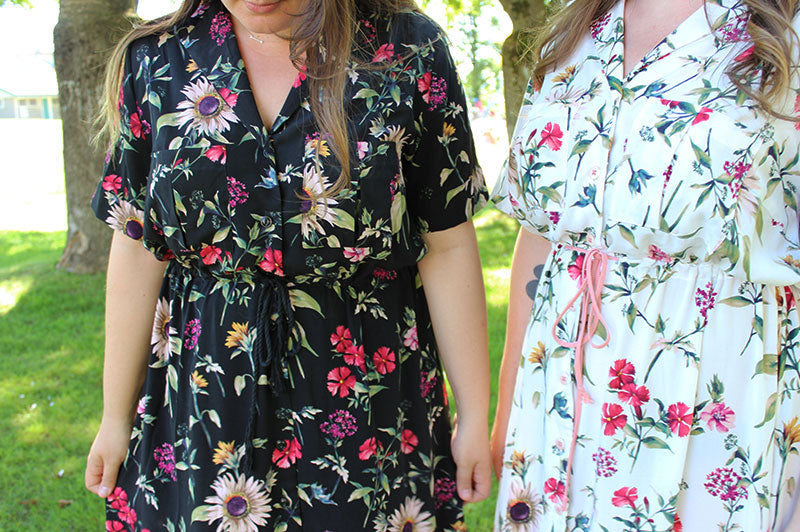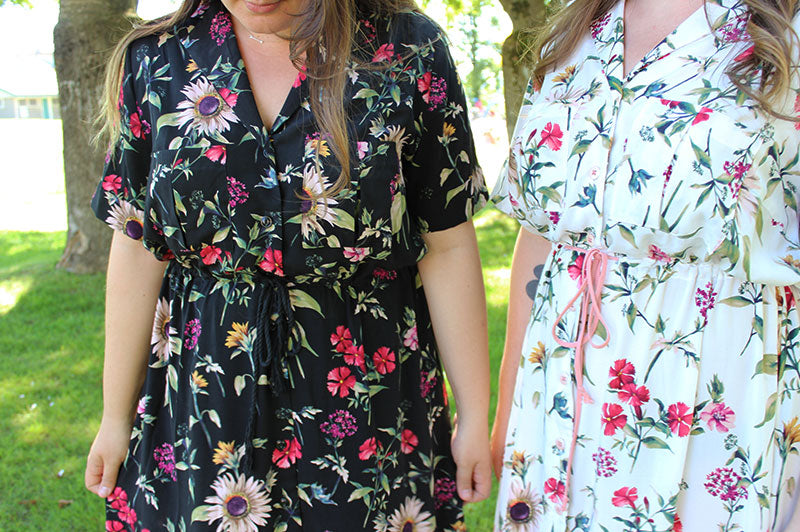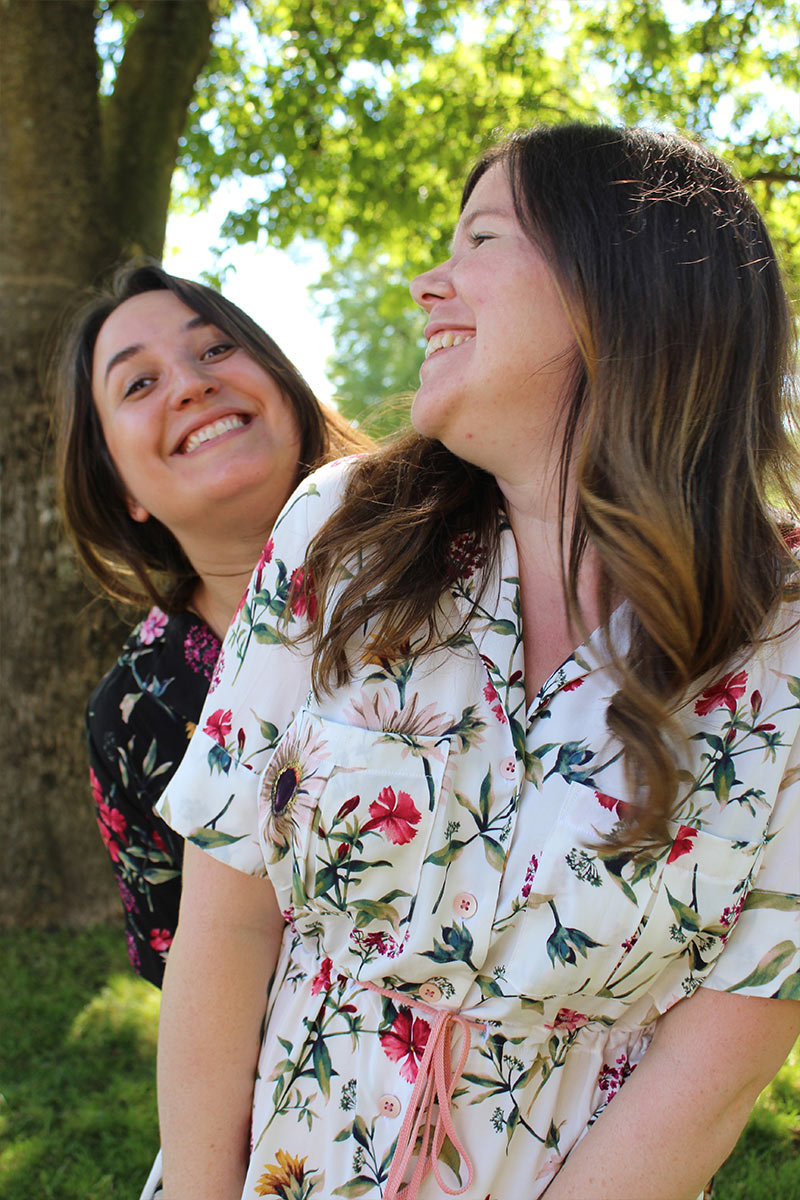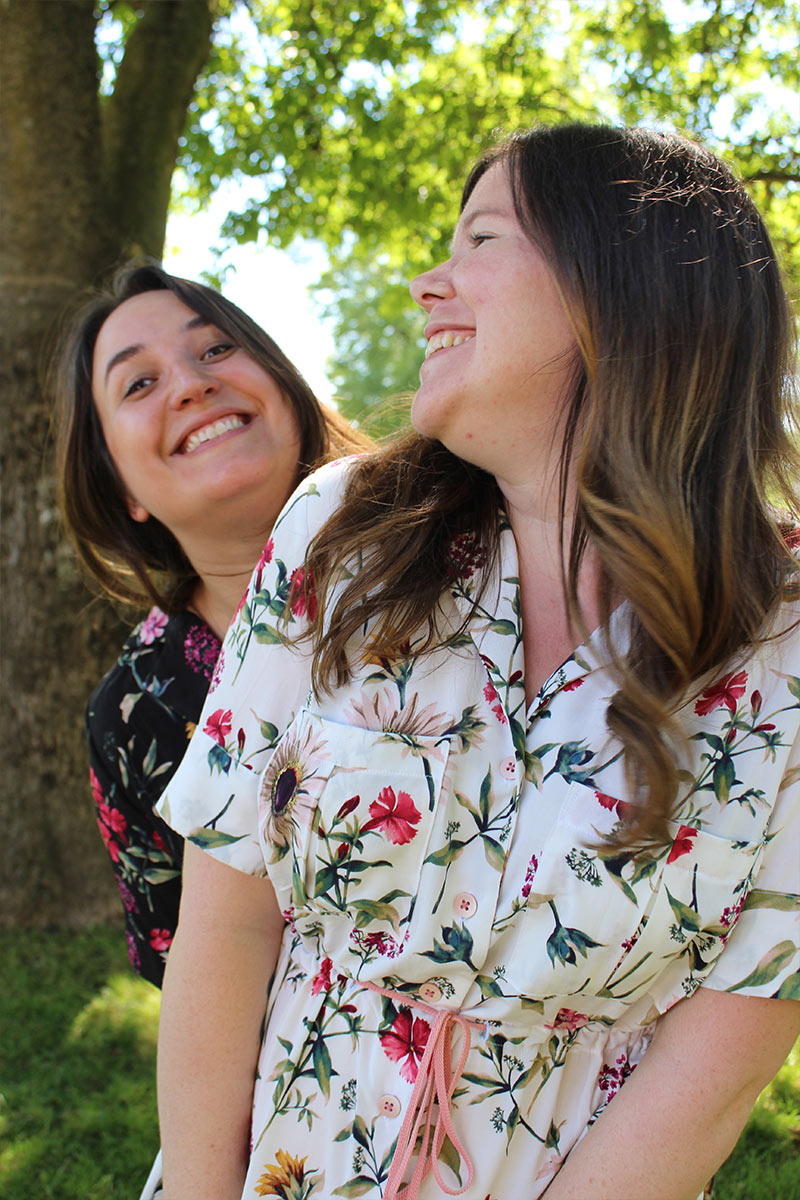 When shooting our Reetas, we tried really hard to show off the slits! Some shots worked out better than others, lol!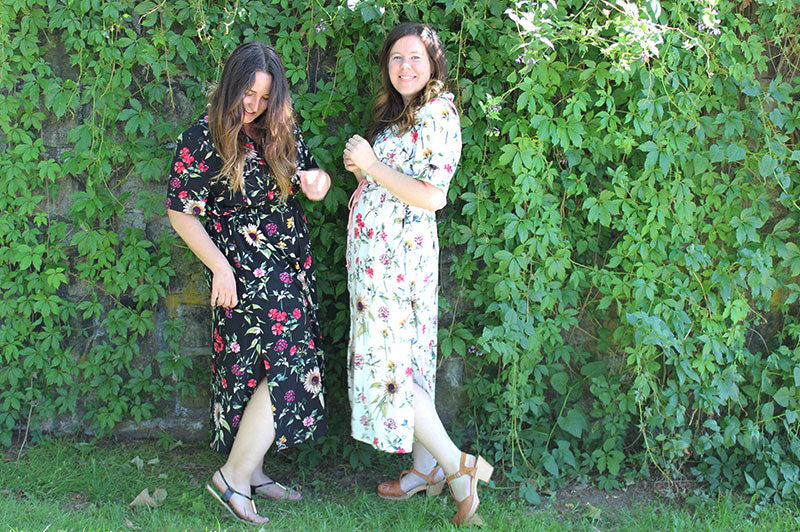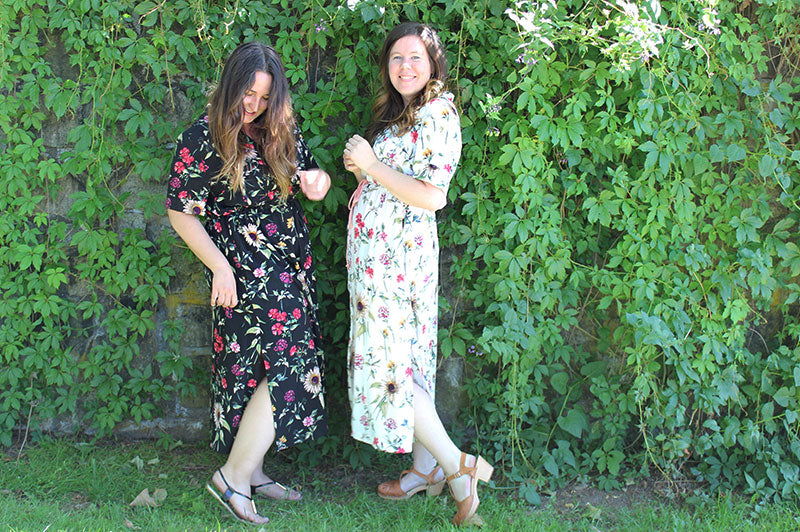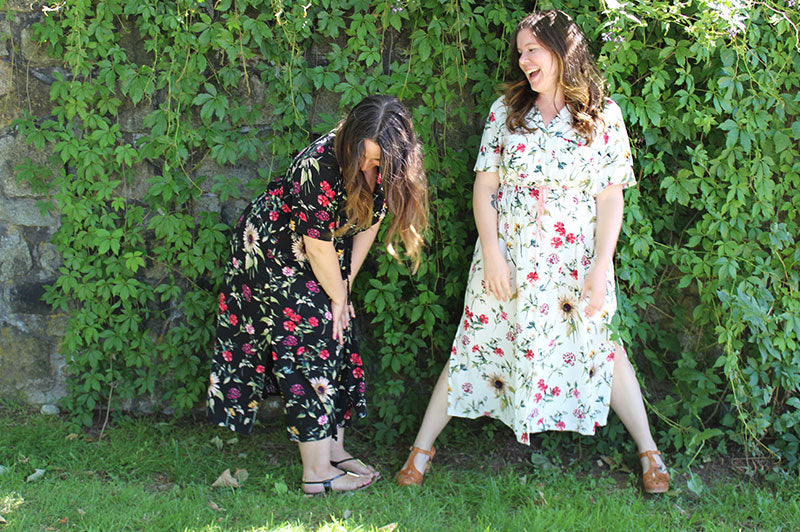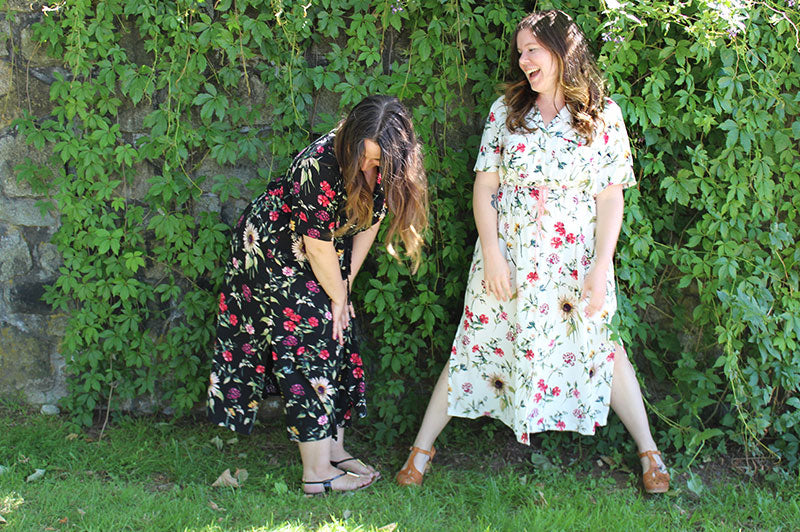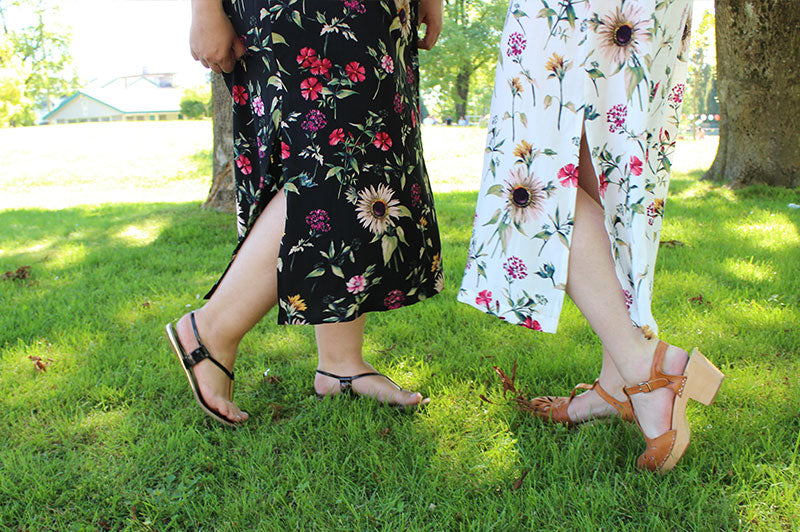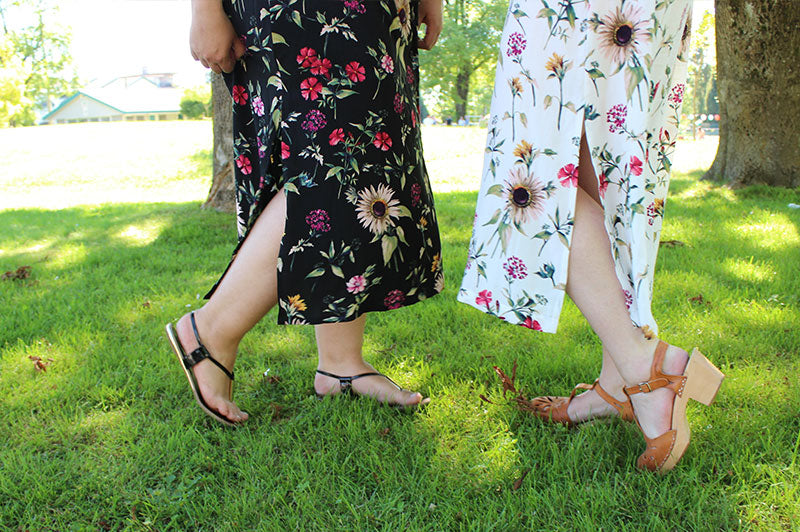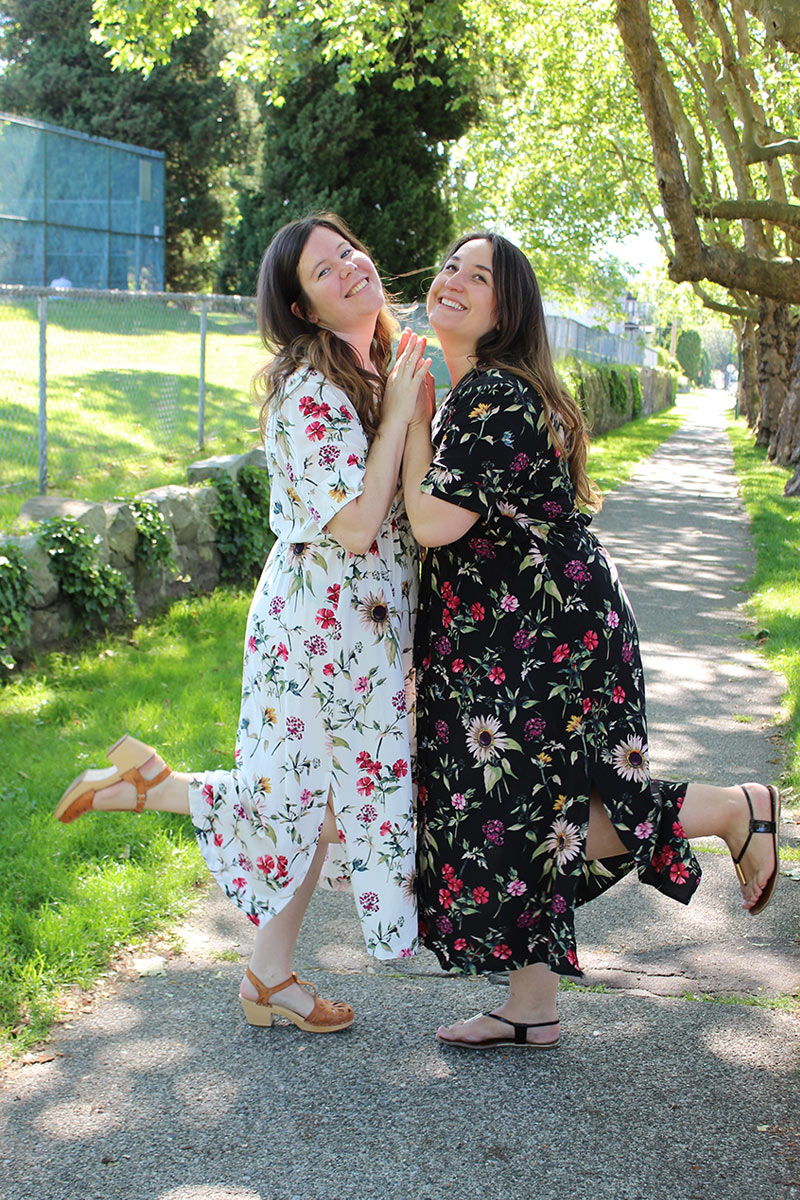 If it weren't for sewing, Caroline and I may have never met! I'm so happy to have a sewing bestie in my city who can listen to me ramble about patterns and fabrics for hours. We met on Instagram, so if you have a girl-crush on a fellow sewist in your area on insta, shoot them a message! They may be your sewing soulmate.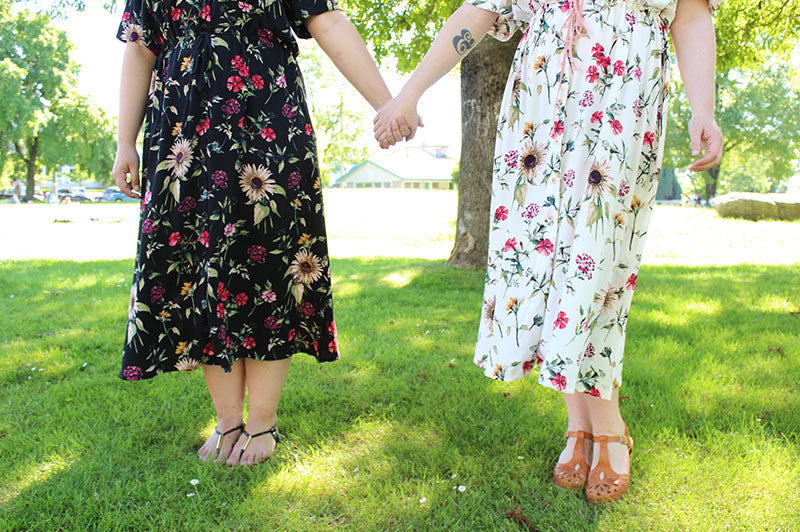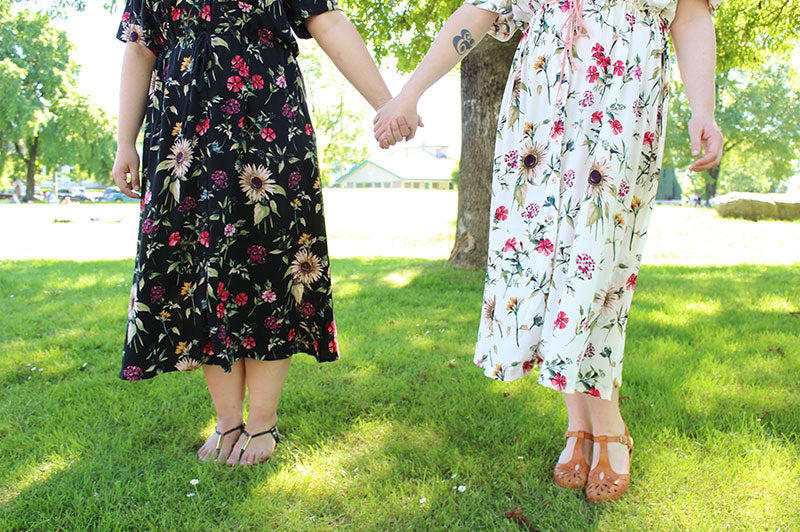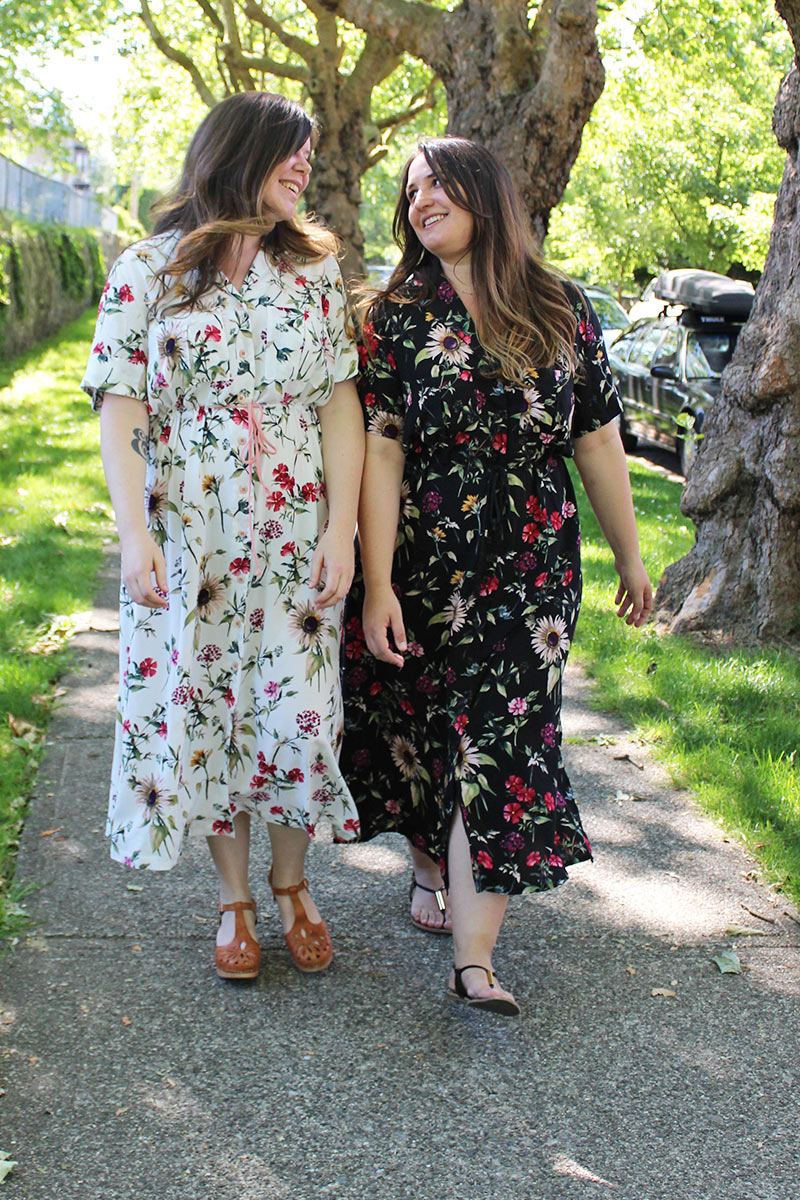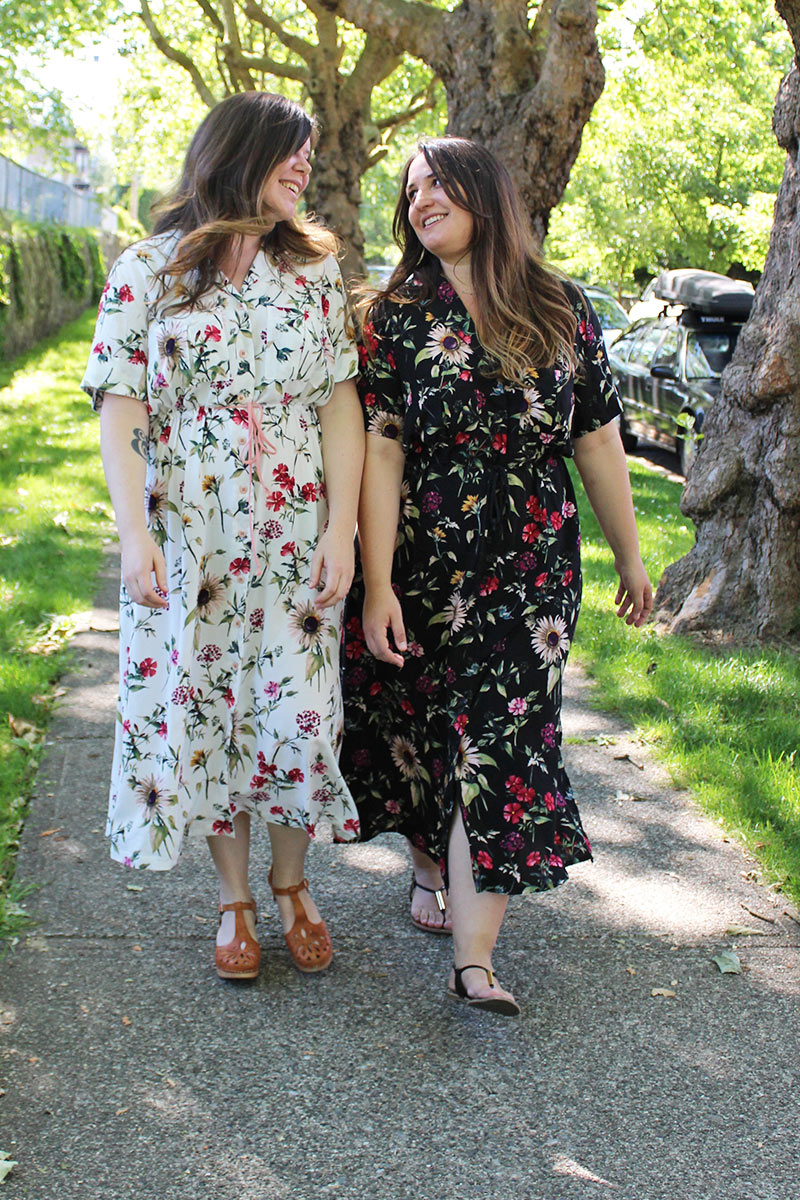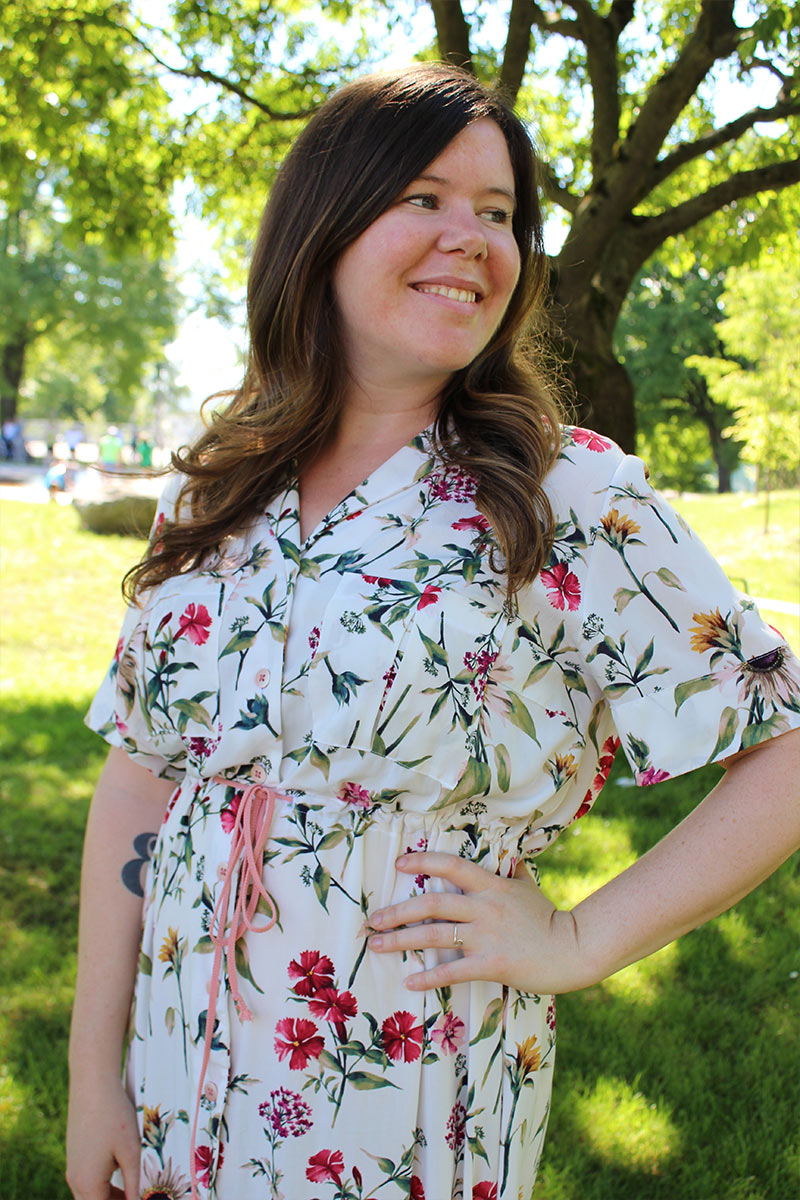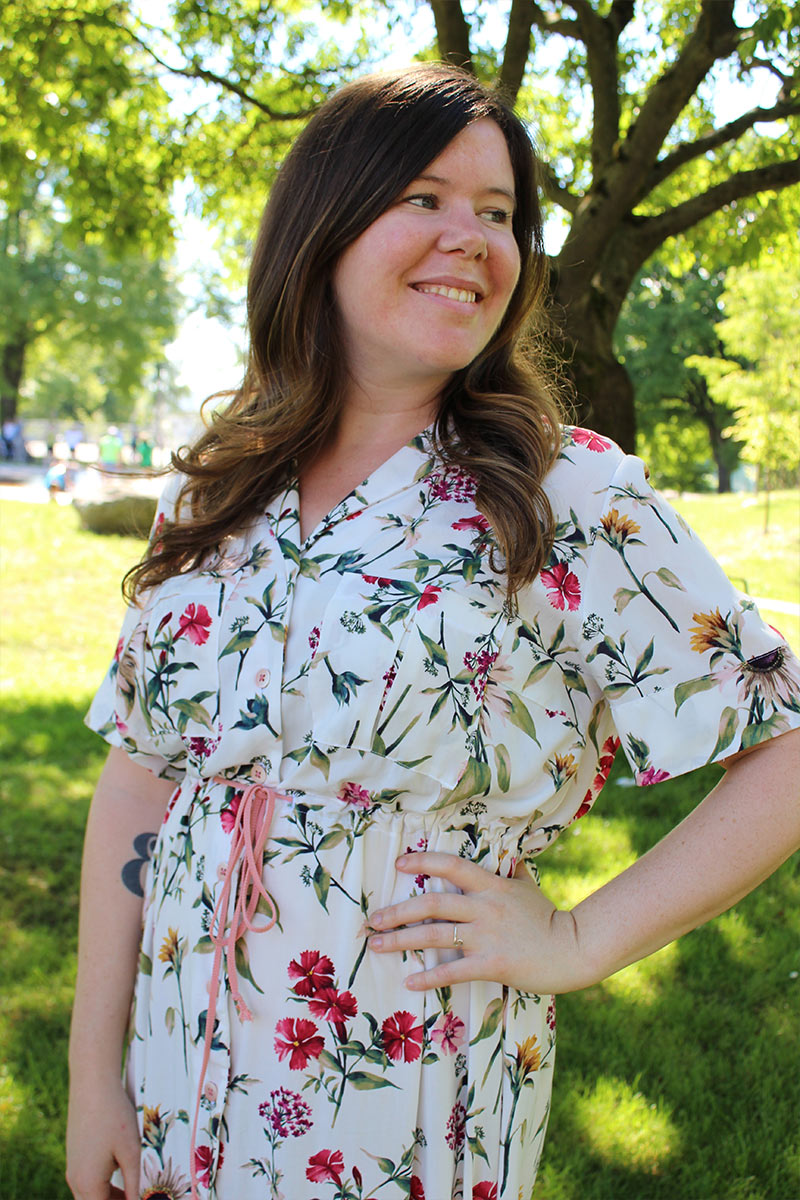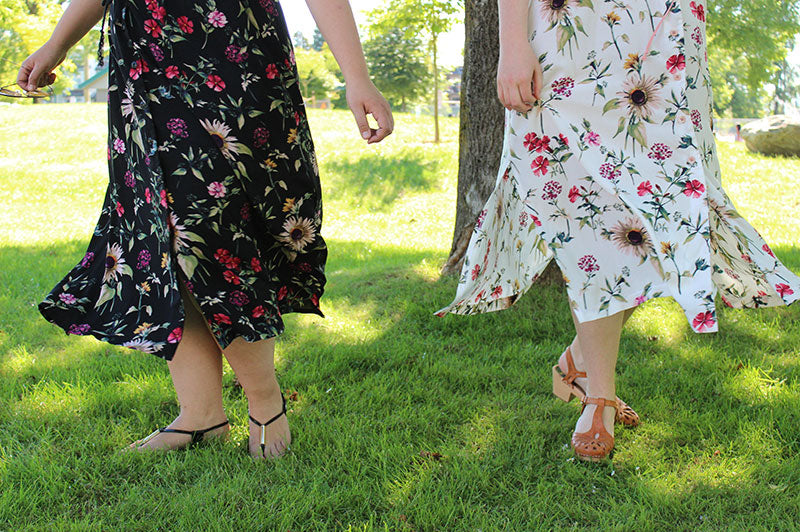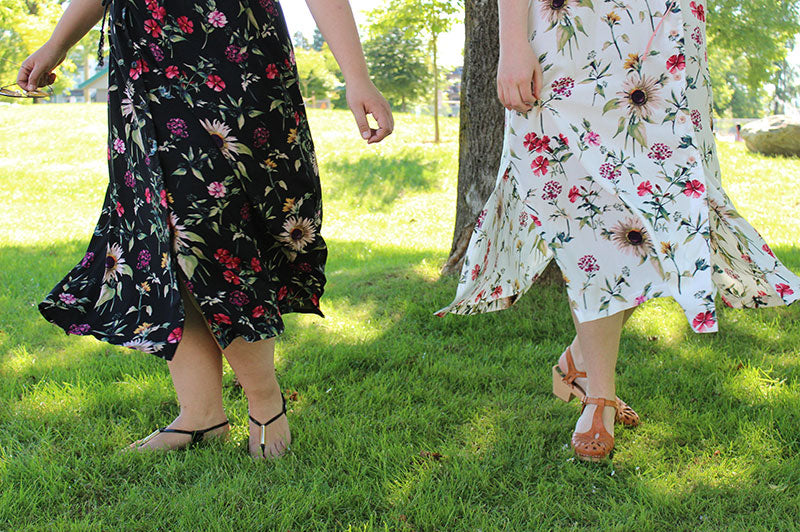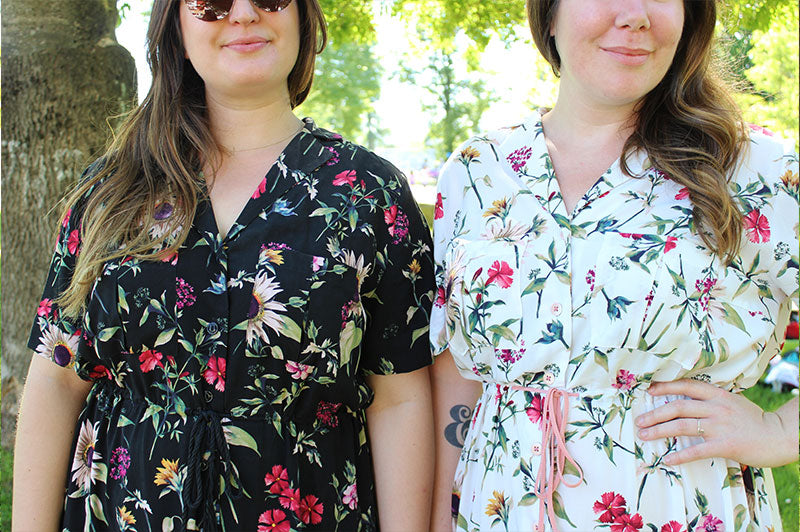 We are currently working on a really exciting project together, too, so stay tuned for news about that in the coming months! We can't wait to share what we've been up to!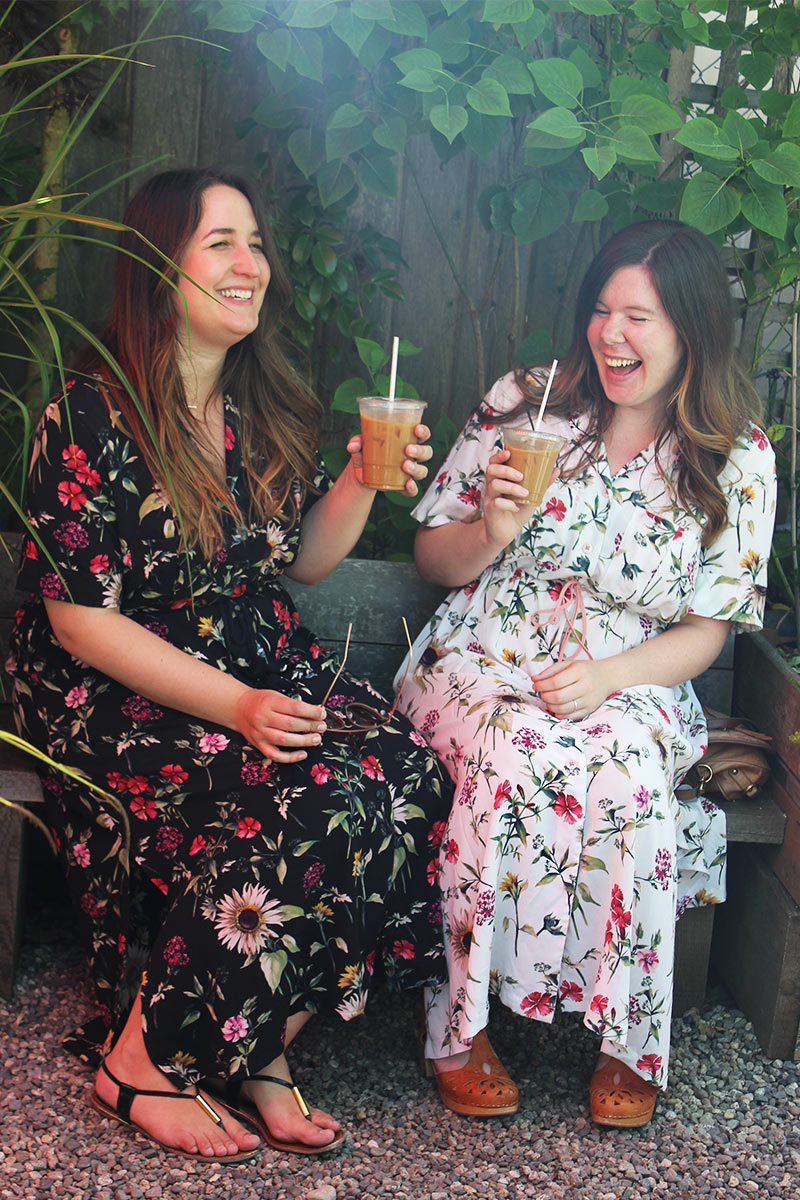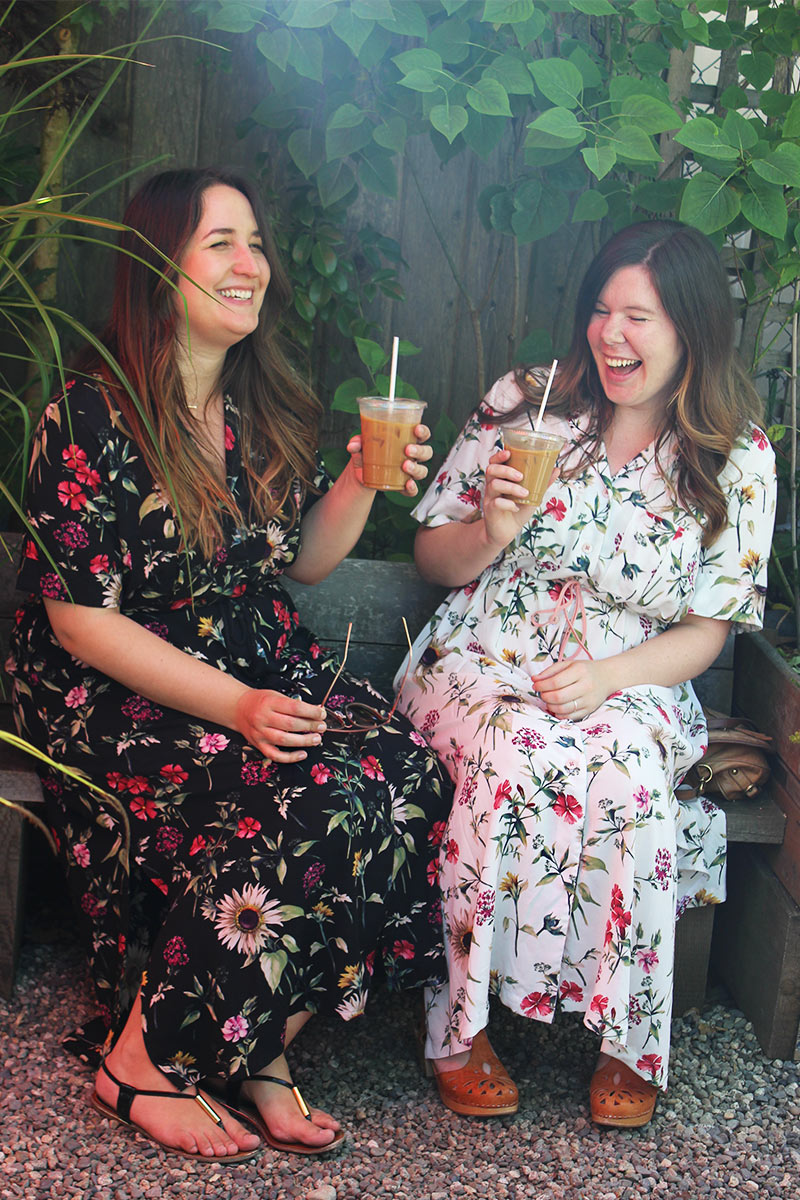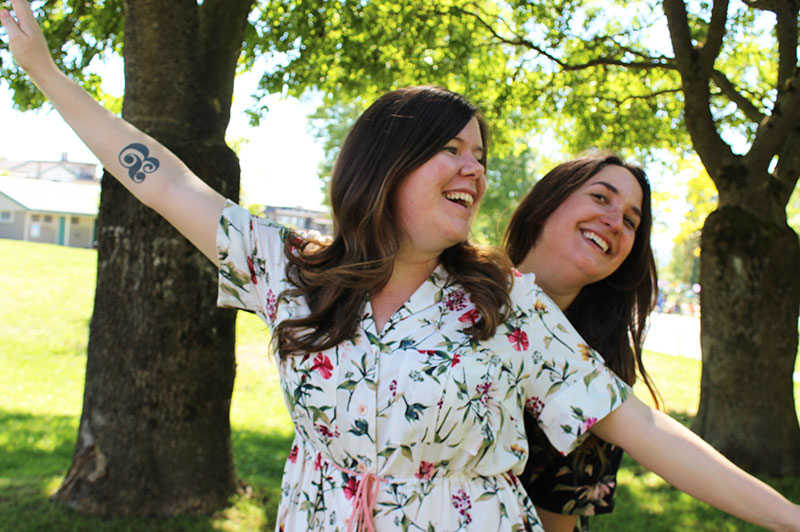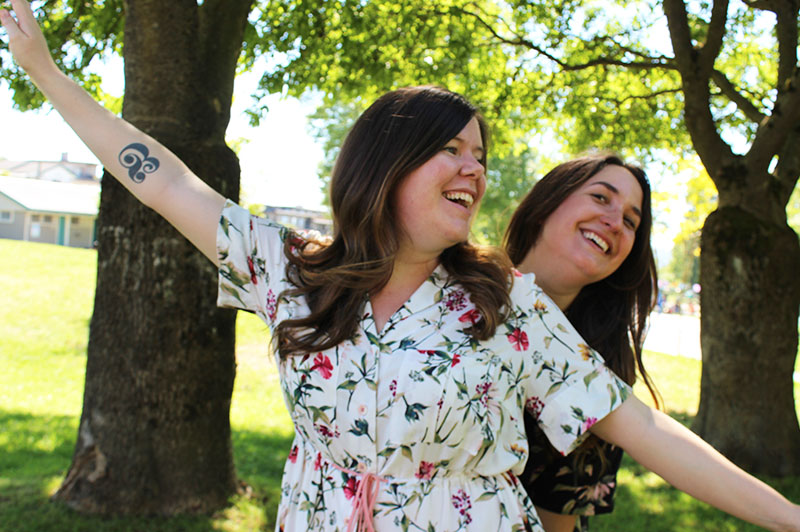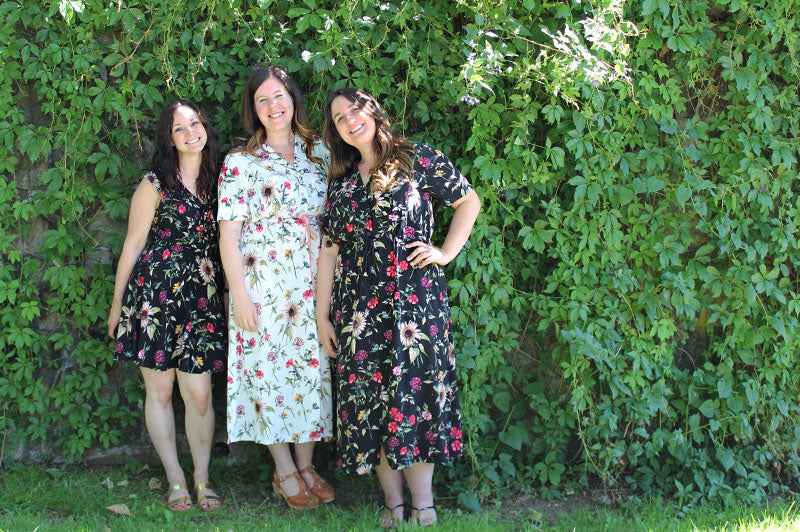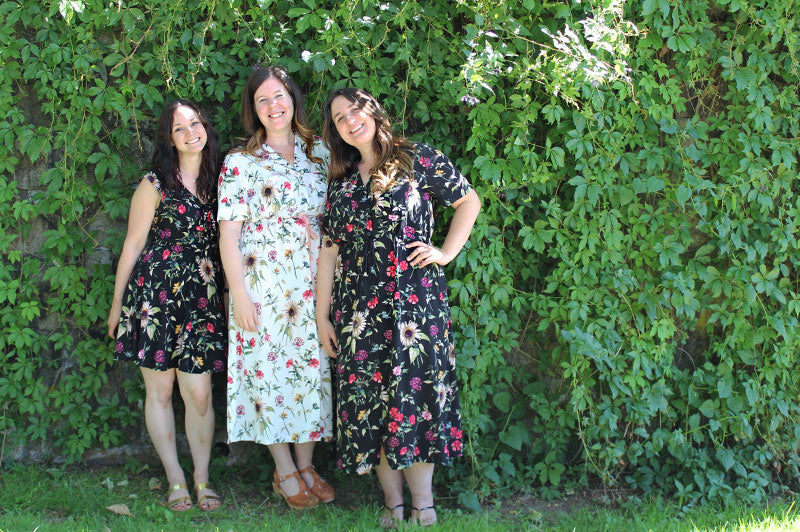 Special thanks to Tasia (featured above) for taking all of these amazing pictures of us in our Reetas! Tasia was also wearing a Deer and Doe Raglisse Dress in the same fabric that day, so we were quite a site to behold! I can't wait for my next sewing date with these fabulous ladies. If you are interested in this fabric, you can grab it now at Blackbird Fabrics! It sells out quick!